Aloha Friday, Nouns Esports supporters! A plethora of DotA, CS:GO, Pokémon Unite, and SSBM action this week, let's jump right into it! ⌐◧-◧
---
Play of the Week
Gunnar shows off his skills and survives the chase from Speeed.
Submit your gaming highlight for a chance to win $25 USDC each week! Head to Discord #play-of-the-week for more information.
---
Team Updates
DotA 2 
Our DotA team wrapped up the DPC Winter season with wins over 5RATFORCESTAFF and Wildcard Gaming, finishing with a record of 5-2, good for 3rd place in North America. Unfortunately, only the top two teams in NA are invited to the Lima Major, which means Nouns has missed its shot at competing in the upcoming LAN. Now, some rest, relaxation, and reflection are in order, before they start up competition again with the BTS Pro Series Season 14. 
CS:GO 
Our CS:GO team took home 1st place in the ESEA Cash Cup: NA Winter 2023 #2! Fantastic run by the team, with 2-0 wins over Detonate & Vendetta, on their way to the $9,000 prize. Well earned! The team is competing in the ESL Challenger League S44 this week with a strong test against Brazilian org MIBR. Boa sorte!
Carson 4 Kill during Cash Cup Grand Final vs Vendetta
Pokémon Unite
Our Pokémon Unite team placed 2nd in EU (with victory over NA rival) during the Nouns Esports sponsored UNITE Rivals 2023 tournament held Jan 21st-29th. Top teams from NA & EU battled it out to see which rival region opponent they would face based on placement. Congratulations to Talibobo Believers, Nouns Esports, TimeToShine, and Amaterasu for winning against their RIVALS! Thanks to our Tournament Organizer GaMa, casters spragels & CrisHeroes, our EU champion player Ghatlue, everyone that participated, and Unite fans for tuning in!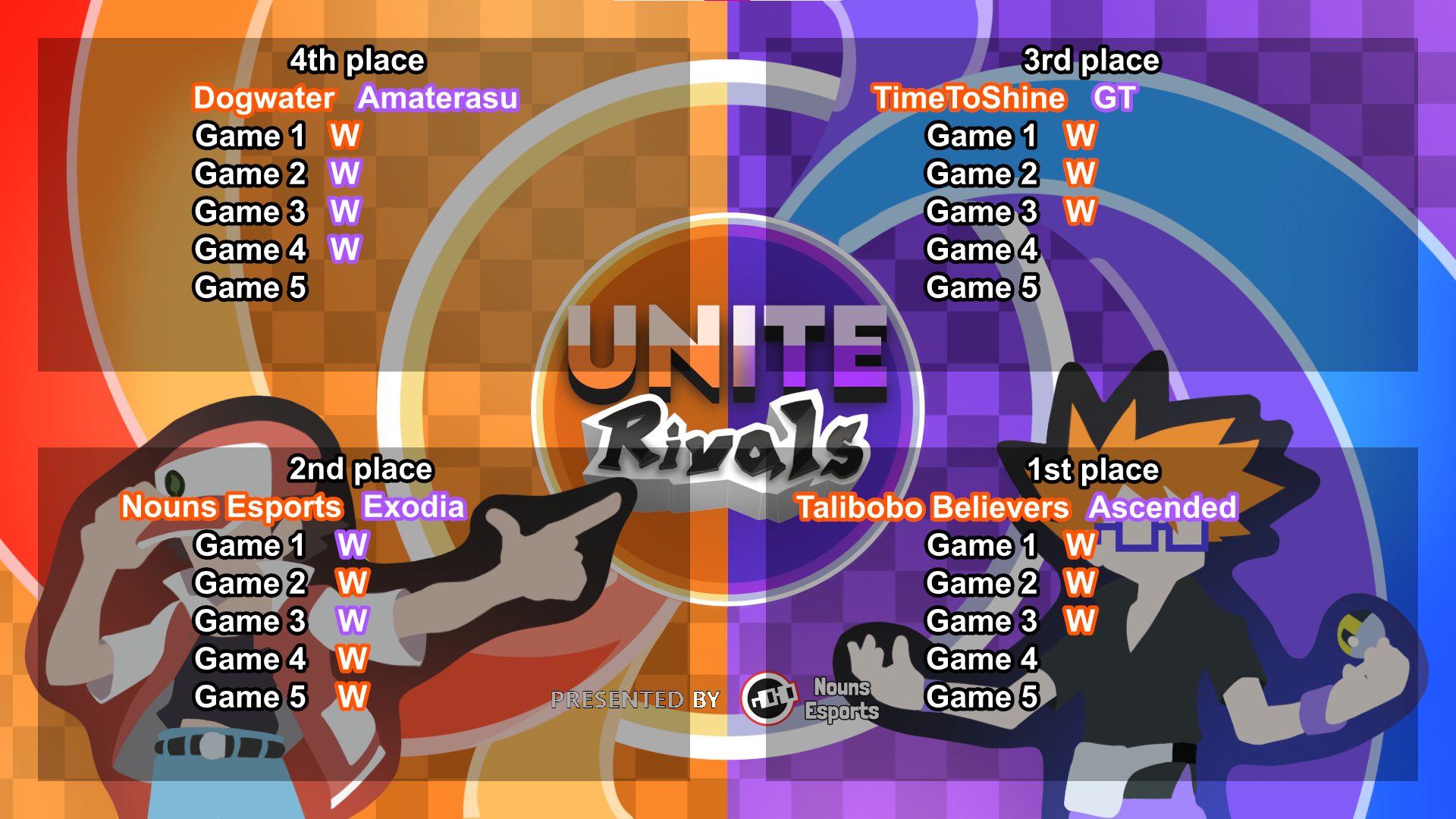 Now, catch the team competing on Saturday in the Pokémon Unite Championship Series February Cup - Europe.
Super Smash Bros. Melee - Aklo
Aklo has been crushing it at weekly The Nightclub tournaments at OS NYC, with several first place finishes. Next, he's competing in the Hungrybox & Coinbase sponsored Coinbox #48 on Feb 8th, where he'll take on many of the top players in Melee. While training for his next Melee major LAN, Aklo has started offering lessons on Metafy. Book your first lesson today and check out the end of this newsletter for your chance at winning free lessons with Aklo!
Twitter: @NotAklo | Instagram: @ssbmaklo | Twitch: @Aklo214 | Coaching: @aklo
---
Taki's Corner
Taki is our Valorant player, streamer, and creator from Brazil! Be sure to subscribe to her social media channels below. Catch her streaming on Twitch, approximately every weekday at 8AM BST / 6AM EST!

Taki é nossa jogadora, streamer e criadora de Valorant do Brasil! Se inscreva em seus canais de mídia social abaixo. Acompanhe a transmissão dela na Twitch, todos os dias da semana, aproximadamente, às 8h BRT/ 6h EST!
Twitter: @soy_takii | Instagram: @soy_taki | TikTok: @soy_takii | Twitch: @soy_taki
---
Contributor Updates
Lots of good conversation surrounding our very own Nouns Esports fork of Nouns. As it stands, we're looking to test the DAO concept through tools such as Prop House and Revolution (check it with Gnars). Thanks for all the great ideas and contributions so far!
We host a weekly Contributor Call on Fridays at 3PM EST on our Discord. Drop by if you would like to discuss these ideas, get team updates, and more!
Also, check out our Contributor Dashboard for all things Nouns Esports.
---
The Week Ahead
Feb 4th - February Cup - Europe (Pokémon Unite)

Feb 7th - Nouns vs MIBR in ECL S44 (CSGO)

Feb 8th - Aklo competing in Coinbox #48 (Melee)
Things change and events are added/removed throughout the week, be sure to subscribe to our Google Calendar to keep up and get notifications for when things go live!
---
Smash Bros. Melee Lessons with Aklo
Looking to get better at Melee? Want to learn from one of the best? We're raffling off Metafy lessons with Aklo, your favorite Fox & Link player!
Keep an eye out on our Twitter as we'll announce more details soon!
---
Meme of the Week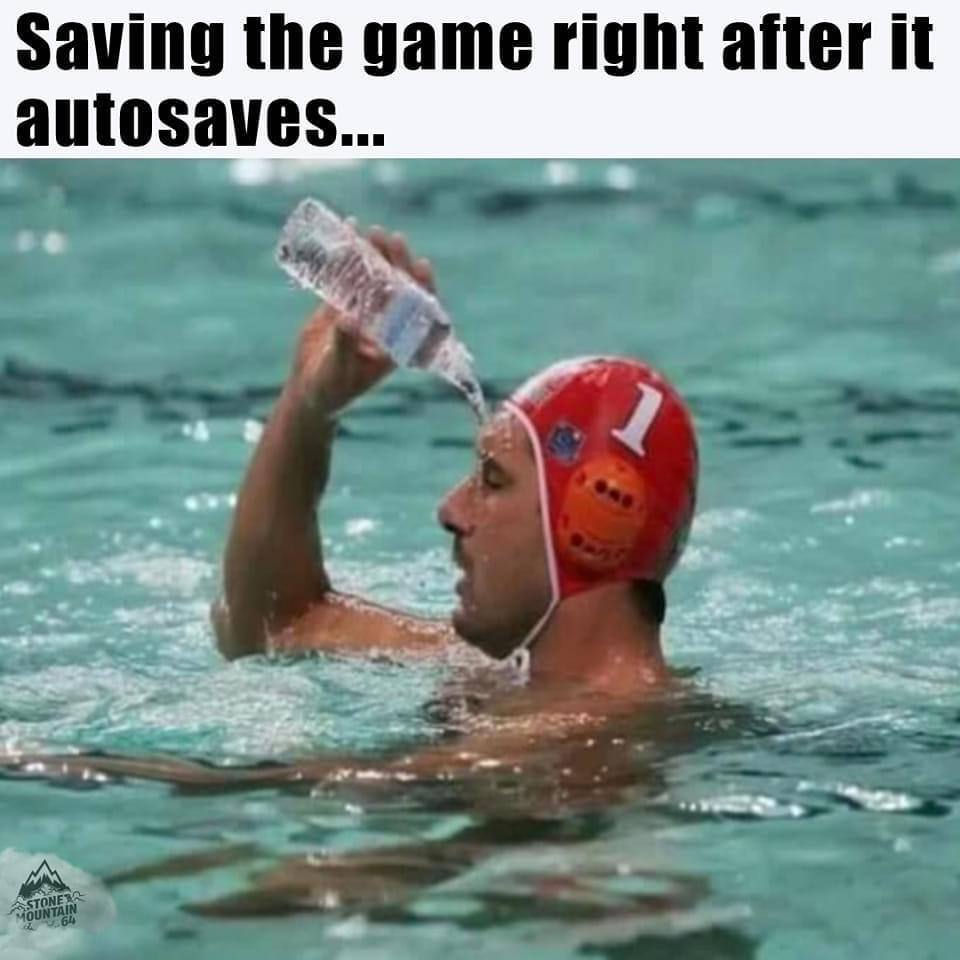 Submit your memes in the #meme channel on Discord to be featured here! 
---
And that's a wrap on this first edition of Nouns Esports Weekly! ⌐◨-◨ We hope this will be an easy way for people to stay up-to-date on all things Nouns Esports. Be sure to follow us on Twitter @nounesports & Instagram @nouns_esports. Follow me on Twitter: @boosh0x.
We publish on: https://paragraph.xyz/
https://paragraph.xyz/@nounsesports/subscribe 
Subscribe to Nouns Esports Weekly ⌐◧-◧ and never miss a post.
#esports
#nouns
#newsletter
#⌐◧-◧