CSGO team is in Mexico, while DotA team in Europe! SUPPORT THE ⌐◧-◧ !
Play of the Week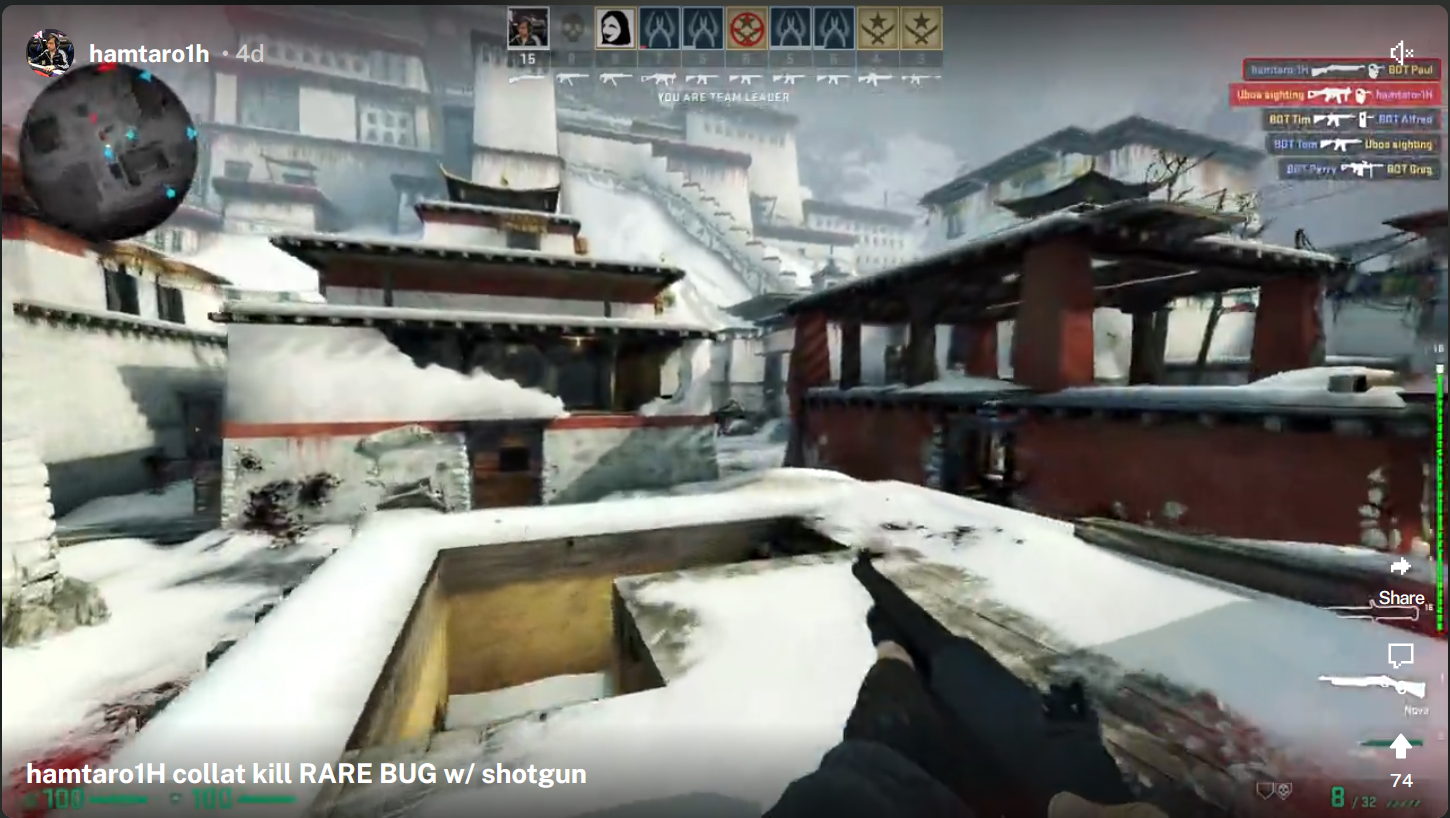 Upload your clips and vote on Top Play!

Submit your gaming highlight on POG POTW for a chance to win $100 USDC! Any game, doesn't matter, let's see those hype moments!
---
Team Updates
DotA 2 
Nouns finish 3rd in DPC NA 2023 Tour 2: Division I with Week 3 losses against TSM and Shopify Rebellion. The 2-1 loss against felt did not make a difference as we failed to qualify for the Berlin Major. Rough week.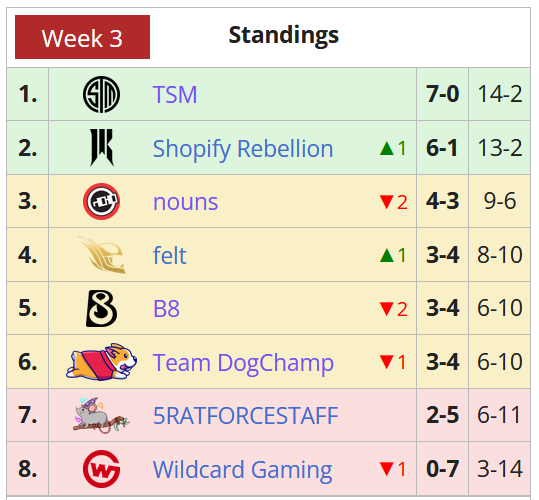 We'll always support the team as they continue to push to qualify for Major tournaments!
Good news for Nouns: DreamLeague Season 19 starts very soon!
Nouns will be battling it out in Group B against some incredible teams from around the world: beastcoast, OG, PSG.LGD, Team Liquid, Team Spirit, Tundra Esports, and Talon Esports. Catch their first matches on April 9th on Twitch or YouTube.
Check out the ESL website for more information.
As always, GL HF!
CS:GO 
The RMR is upon us!
Nouns started the BLAST.tv Paris Major 2023 Americas RMR LAN event in Monterrey, Mexico yesterday with a hard fought loss against BESTIA. After some technical difficulties delaying the matches, Nouns played strong, but ultimately were unable to secure the victory.
Nouns find themselves in a tough position, as they're going to have to do well in the next few rounds. Be sure to tune in and support the team!
GL HF!
Pokémon Unite
We're going to London! Nouns Unite played fantastic in the Open Qualifer and booked their ticket to the Aeos Cup Finals EU April 14-15th, 2023.
The team is flying out today and will be participating in boot camp in preparation. Here's the bracket information:
GL HF to the team! Be sure to tune in on Twitch and watch with us in Hyperfy!
Super Smash Bros. Melee - Aklo
Most important news first: Aklo won Fart Fest! An amazing achievement for the King of New York! 👑 Might need to hire an accountant to make sure he doesn't blow through those immense prize pool winnings.
Aklo then went on to place 5th at Coinbox #56! Excellent stuff.
Congrats to Aklo!
Twitter: @NotAklo | Instagram: @ssbmaklo | Twitch: @Aklo214 | Coaching: @aklo
---
Taki's Corner
Happy 6 months! 🎉

Taki has represented Nouns superbly! Be sure to check out her Twitch streams and follow/subscribe! Links below.
Twitter: @soy_takii | Instagram: @soy_taki | TikTok: @soy_takii | Twitch: @soy_taki
---
Contributor Updates
The future of Nouns Esports rests on one proposal! Hopefully, voters will see all of the incredible work that our players, coaches, managers, staff, and contributors are putting in and will see us through toward becoming a Tier One Esports Organization! Check out Proposal 263, on-chain now
RMR, DreamLeague, Smash, Unite in the metaverse! Join in for watch parties at hyperfy.io/esports! Press Shift + 9 for full screen. Some cool commands: /vibe /lay /male-chill /fem-chill /sit /dance /wave

Smash Club and In-House Leagues! Want to know more? Reach out to Peter if you're interested in supporting either of these projects

DotA 2 Noggles Cup coming soon! Swing through Discord for more information.

We host a weekly Contributor Call on Fridays at 3PM EST on our Discord. Everyone is welcome! Drop by if you would like to discuss these ideas, get team updates, and more!

Lastly, check out our Contributor Dashboard for all things Nouns Esports
---
The Week Ahead
Apr 7th-9th - Nouns at RMR; check the Cal or Discord Events! (CSGO)

Apr 9th-12th - Nouns at DreamLeague S19 (DOTA)

Apr 14th-15th - Nouns at Aeos Cup Finals EU (UNITE)
Things change and events are added/removed throughout the week, be sure to subscribe to our Google Calendar to keep up and get notifications for when things go live!
---
Meme of the Week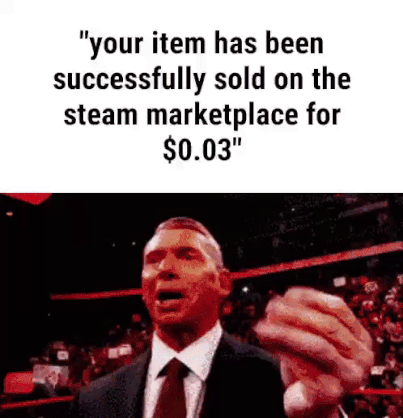 Everyday I'm hustlin'
Be sure to submit your memes in the #meme channel on Discord to be featured here! 
---
Thanks for tuning in to another installment of Nouns Esports Weekly! ⌐◨-◨ Be sure to follow us on Twitter @nounesports & Instagram @nouns_esports. Follow me on Twitter: @boosh0x.
We publish on: https://paragraph.xyz/
Much love, ⌐◨-◨ out.
Subscribe to Nouns Esports Weekly ⌐◧-◧ and never miss a post.
#esports
#nouns
#newsletter
#⌐◧-◧
#daos
#web3
#nft
#cryptocurrency