HUGE MATCH TONIGHT! TUNE IN! SUPPORT THE ⌐◧-◧ !
Play of the Week
CLUTCH! Great clip from brunobsilveira3012!

Submit your gaming highlight on POG for a chance to win $100 USDC each week! Any game, doesn't matter, let's see those hype moments!
---
Team Updates
DotA 2 
In unfortunate circumstances, the captain of Nouns sustained an injury on game day, rendering him unable to compete in the match against TSM, North America's current leading team in the DPC. Although the team fought valiantly without Lelis, they couldn't secure a victory against the top team.
A special thanks to Thiolicor, who stepped in as a last-minute substitute and delivered an exceptional performance!
Nouns, now 2nd in the DPC, will get a chance to redeem themselves tonight. They are up against Shopify Rebellion, an extremely formidable opponent.

Currently ranked second in the DPC, Nouns will have an opportunity to bounce back tonight as they face the highly formidable Shopify Rebellion. Lelis has made a comeback from his injury and, along with the team, is resolute in defeating Shopify Rebellion to secure their place in the Berlin Major.
Awesome interview with Husky, give it a read:
Great tweet from ESL Dota2:
GL HF to the team today and tomorrow!
CS:GO 
Tough loss against Liquid in the BLAST Premier Spring Showdown; Nouns end up taking 5-8th. Incredible play lead the team to qualify for this tournament and great experience against a fantastic opponent!
Now, the team is diligently preparing at a boot camp for the upcoming BLAST.tv Paris Major 2023 RMR LAN event in Monterrey, set to commence on April 6th. The excitement is building for the team, so be sure not to miss their opening match against BESTIA!
Pokémon Unite
The team is gearing up for another competition on Saturday, following their dominant performance last weekend. Don't miss out on the action this Saturday as they vie for a Top 8 spot, aiming to secure their qualification for the London LAN event.
Tune in Pokemon Unite Twitch channel or hangout and watch in the esports metaverse.
GL HF to the team!
Super Smash Bros. Melee - Aklo
Aklo is getting ready for upcoming events, scheduled to take place either in April or May. Rest assured, we will keep you informed as soon as a decision is made.
Be on the lookout for a Coinbox or Nightclub appearance this week!
Twitter: @NotAklo | Instagram: @ssbmaklo | Twitch: @Aklo214 | Coaching: @aklo
---
Taki's Corner
Congrats to the winner of the Noggles Cup - Valorant. ISLA E AMIGUES took it over Fora da Cartola 2-0. Great games and a great weekend of competition!
Thanks to Taki for hosting the event!
Check out this awesome POAP from the event:
Be sure to follow Taki and check out her Twitch streams! Links below.
Twitter: @soy_takii | Instagram: @soy_taki | TikTok: @soy_takii | Twitch: @soy_taki
---
Contributor Updates
We're having fun watching esports in the metaverse, join in for watch parties at hyperfy.io/esports! Press Shift + 9 for full screen. Some cool commands: /vibe /lay /sit /dance /wave

DotA and CS:GO on-chain proposal is nearing completion! Might go out... very soon. Message Sasquatch for any questions or comments and be sure to promote the proposal once it goes live! Let's build Nouns into a Tier 1 esports organization!

Smash Club and In-House Leagues! Want to know more? Reach out to Peter if you're interested in supporting either of these projects

DotA 2 Noggles Cup coming soon! Swing through Discord for more information.

We host a weekly Contributor Call on Fridays at 3PM EST on our Discord. Everyone is welcome! Drop by if you would like to discuss these ideas, get team updates, and more!

Lastly, check out our Contributor Dashboard for all things Nouns Esports
---
The Week Ahead
Mar 31st - Nouns vs Shopify Rebellion(DOTA)

Apr 1st - Nouns vs felt (DOTA)

Apr 1st - Nouns in Aeos Cup Qualifier (UNITE)

Apr 6th - Nouns vs BESTIA (CSGO)
Things change and events are added/removed throughout the week, be sure to subscribe to our Google Calendar to keep up and get notifications for when things go live!
---
Meme of the Week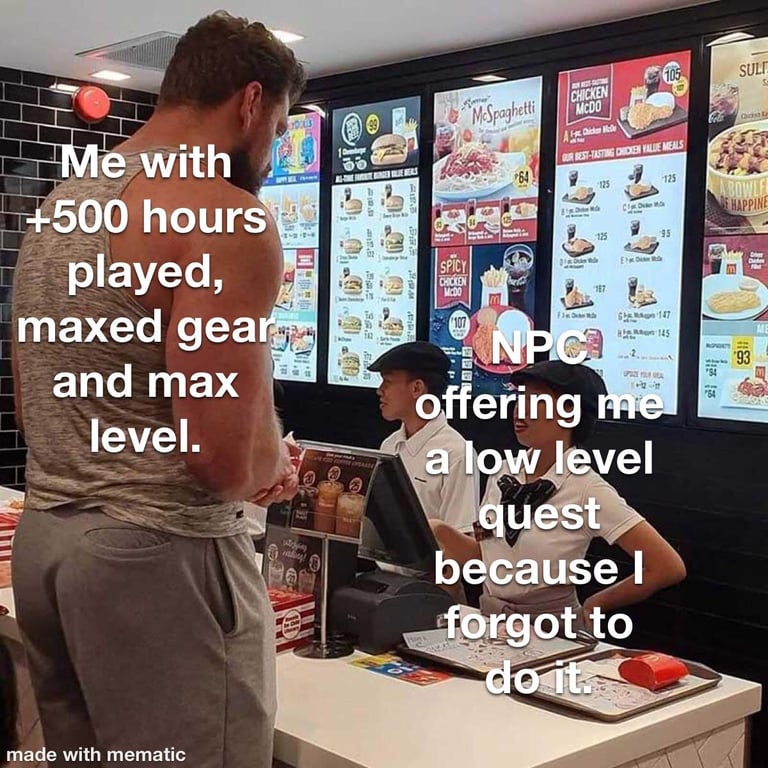 Be sure to submit your memes in the #meme channel on Discord to be featured here! 
---
Thanks for tuning in to another installment of Nouns Esports Weekly! ⌐◨-◨ Be sure to follow us on Twitter @nounesports & Instagram @nouns_esports. Follow me on Twitter: @boosh0x.
We publish on: https://paragraph.xyz/
Much love, ⌐◨-◨ out.
Subscribe to Nouns Esports Weekly ⌐◧-◧ and never miss a post.
#esports
#nouns
#newsletter
#⌐◧-◧
#daos
#web3
#nft
#cryptocurrency