1 year later
OpenUX has always been a cluster of people who share the view that web3 needs more UX practitioners, and that by banding together, we can make working in web3 UX more fun, more meaningful, and take strides towards making UX insights just as interoperable and positive-sum as other digital public goods in the web3 ecosystem.
One particular cluster of individuals with that view, Georgia, Henry, and Manansh, met in a Zoom call for the first time 1 year ago. This past weekend, an even larger cluster of individuals were able to meet in person—for the first time! This was OpenUX's first offsite.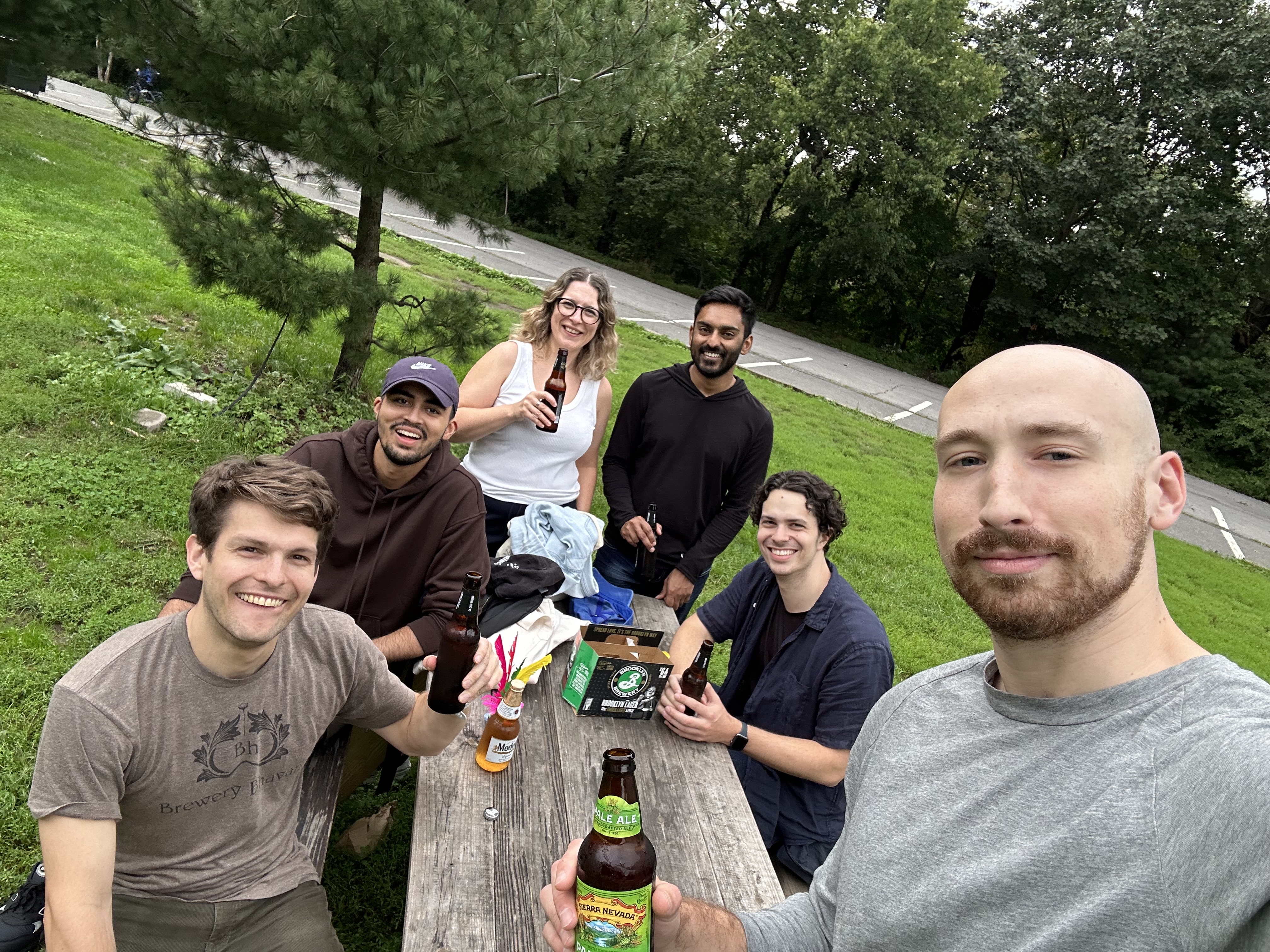 Something we recognized at the onset of our meetings was, "the mood of the trip could be much different." While the past year had its ups and downs, there were also a lot of successes:
We signed $80k worth of contracts with highly-aligned web3 clients, $68k of which was paid directly to contributors

We received $7k in grants and gifts thanks to our generous community who believes in our long-term vision

We onboarded 12 highly skilled UX, product, brand, and strategy practitioners and started working with more members who are on their way to becoming top UX talent in the field

We published 3 public UX research reports, 2 step-by-step guides to doing UX research in web3, and were mentors in our first hackathon, ETH Chicago

We had 60+ people join our Discord and introduce themselves, many of which have become close friends, mentors, collaborators, and people we want to support as much as we can. We often talk about how the secret purpose of OpenUX is for us to find our "Forever Collaborators" and we're so grateful for the high-caliber people who have been present here in the past year.
What we discussed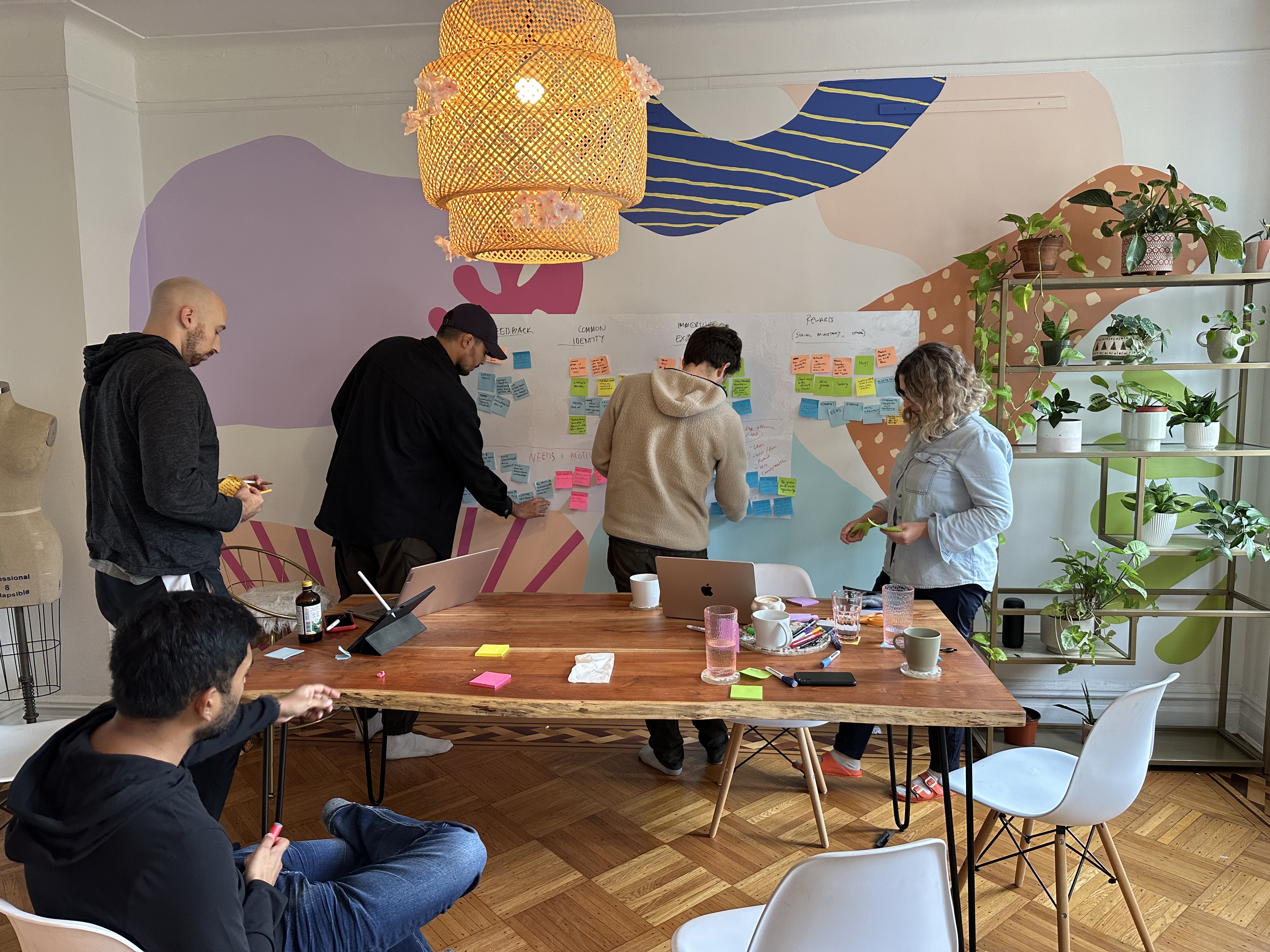 Over two days of meetings, we were able to cover a lot of ground, both productive and fantastical (Friday night featured a small Dungeons & Dragons game).
Vision: How has the vision of the community, the agency, and our upcoming product evolved? How do they relate to each other?

Product: What do we mean by open user research? How does our work best fit into a product that shares insights publicly? Who will we serve, how will we address their needs, how will we build it, and how will we sustain it?

Members: What do we know about members' needs? How can we learn more? How can we best serve members while meeting the needs of the rest of the organization?

Funding: How can we make more money for the organization? How can we use funds to empower more member contributions?

Focus: What are the highest leverage tasks we can take right away? Where should we put our focus over the next two quarters? What needs to change to put us in a position to succeed?
What comes next
While some next steps are going to take deeper thought, there are a few things we know for certain.
Discord should be simpler. We currently split attention in Discord across the community and agency. Sometimes, it feels like the agency projects, operations, and meetings crowd out what could be a more natural and playful environment for UX practitioners to get to know each other. Going forward, we'd like Discord to have MUCH fewer channels,

Listening > Broadcasting. A lot of conversations in Discord can feel like it's the most active members broadcasting updates to other members. There's nothing wrong with that per se, but in general, we'd like to start putting more emphasis on actively listening to members and exploring how the community can better support them.

Events should benefit members. A lot of our calls in Discord are focused on productivity for the community/agency. Again, nothing wrong with this, but it's clear that these events are not relevant to all members in Discord. We'd like to make these events less prominent to members who aren't interested in them, and replace them with more events that provide direct value to members. We'd like to explore more regular Office Hours, Happy Hours, and Book Clubs that make our interactions more playful and interesting.

It's time to build (an insights library). Something that everyone seems to be excited about is the prospect of OpenUX building its first product. Building a product that encourages research to be open and accessible has been part of our vision from the very beginning, but progress has been stalled while we grew the agency, our treasury, and took necessary steps to incorporate and setup other infrastructure. Everyone seems ready to start talking more seriously about our product now. Not only will it be fun to start building, but it might help us raise more funds and engage more members too.

Q4 is all about grants. There are a lot of grants out there and we'd like to be applying to more. Over the next few months, we'd like to add more polish to our standard grant applications and run a sprint where we apply to multiple open grants that we know about. We're hopeful grants will be a path to helping us reward more members and achieve all of the goals we've listed above.
Closing thoughts and lessons learned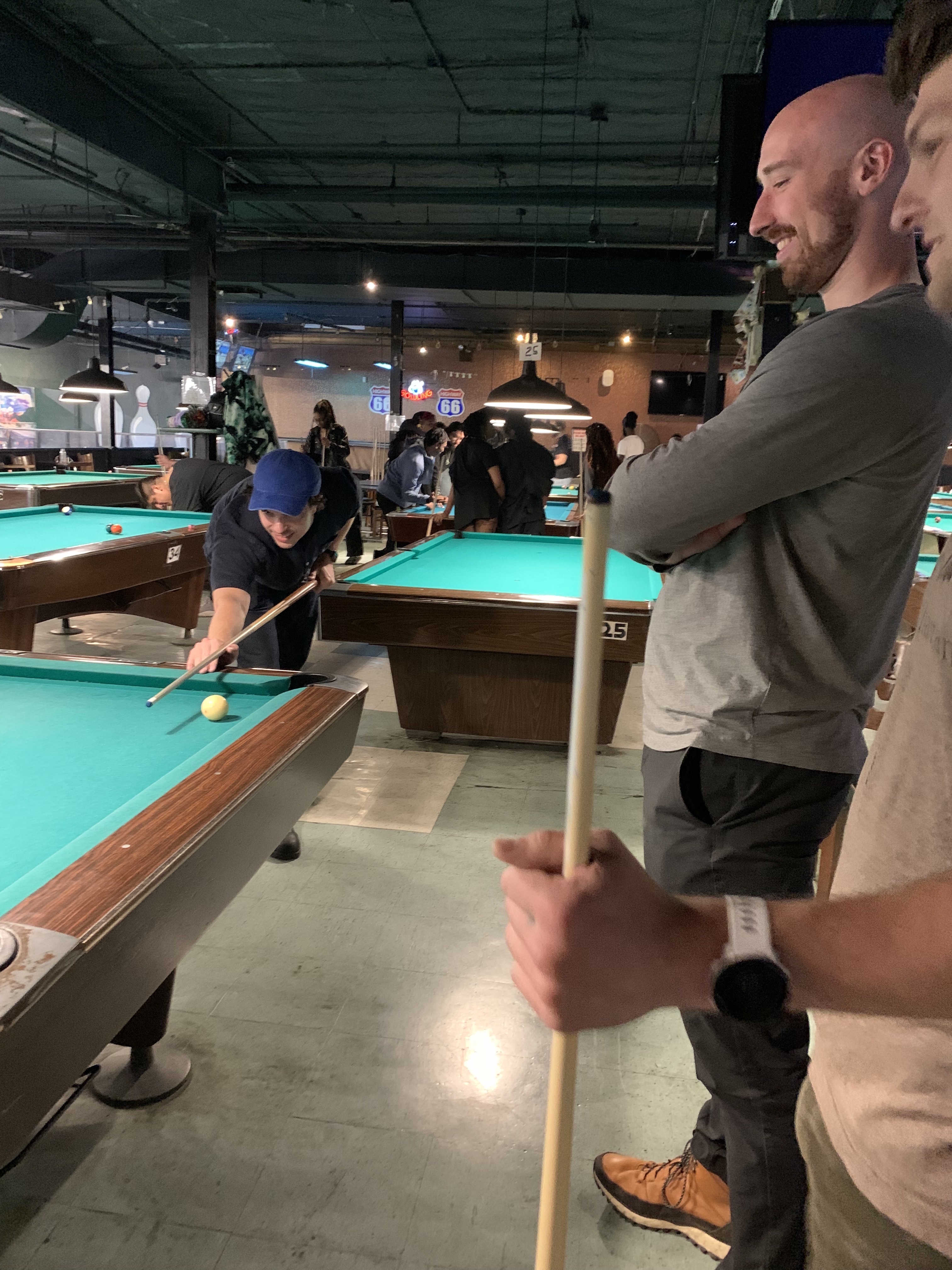 It's pretty wild to meet IRL after you've been working together digitally for so long—did you know Manansh is 6'5"?
I think we all agreed gathering more of the community in-person should be a priority in the future. The people in OpenUX are so friendly, hilarious, and curious that everyone's motivation to keep building and having fun goes through the roof. Let's hope our next offsite can host even more people—if you're reading this post, then I especially hope you'll be there!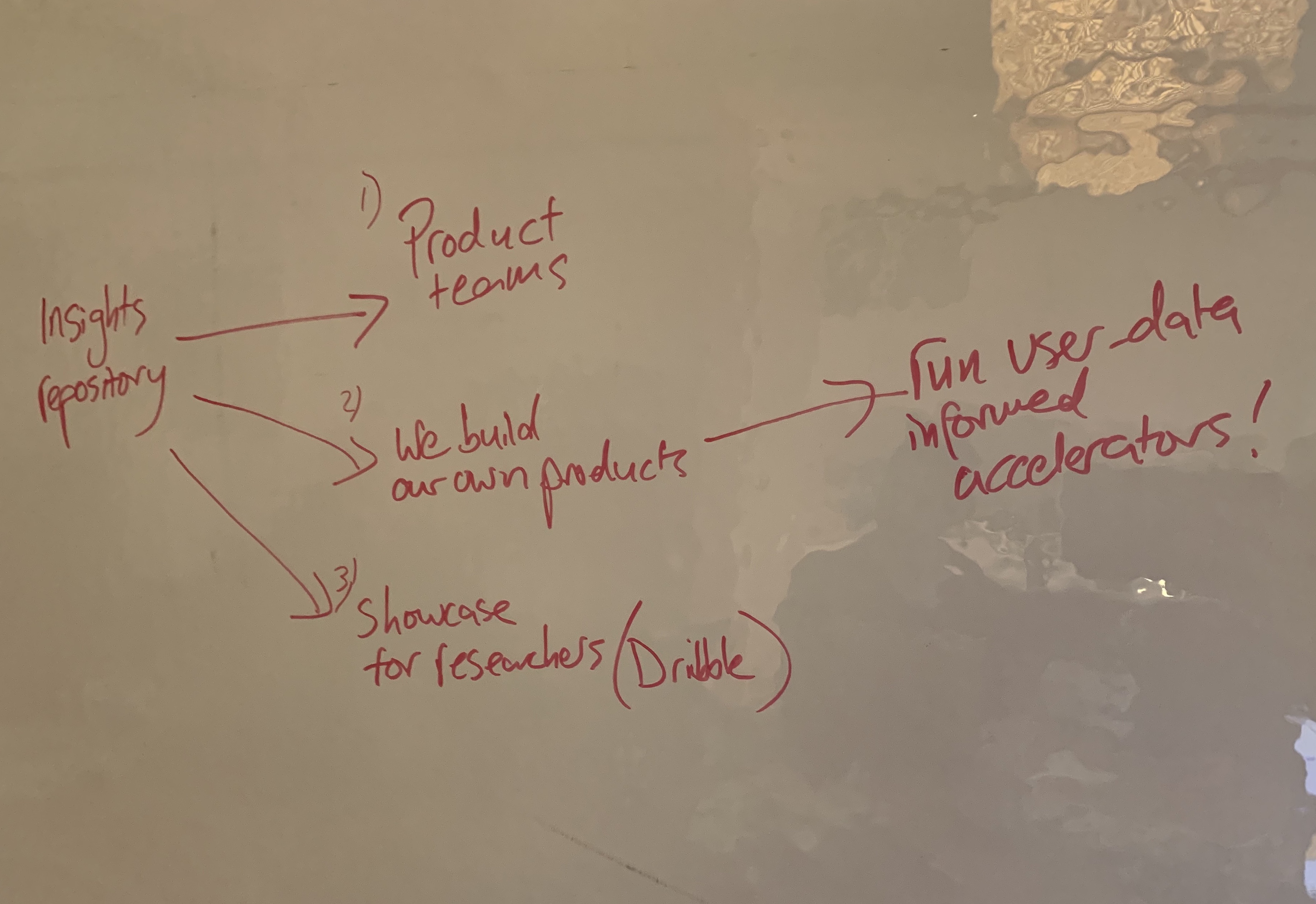 Thanks to everyone who made it to the offsite. Everyone—and I mean everyone—was incredibly friendly and wants to meet more of the community. If you want to be more involved in OpenUX, please feel free to say hi in a DM or a post on Discord. And see you at the next one!
Appendix (A few more essential notes / OpenUX trivia)
Who's OpenUX's resident D&D dungeon master? Georgia. Not only does she come prepared with dice, a Spotify playlist, and map of the terrain of the quest, but her descriptions and impersonation of Magrat, the witch of Moonhollow can send chills down anyone's spine

How long does it take to Flatbush, Brooklyn during a 'state of emergency' due to historic rainfall and flooding? 4.5 hours from the Upper East Side and 1.5 hours on bus from just a couple miles away. When there's near-horizontal rainfall and every subway is down, plan accordingly.

Which cities were represented? Calgary, Chicago, London, New York, Seattle, and somewhere in New Jersey.

Who were the real MVPs? Trader Joe's Chocolate Peanut Butter Cups
Collect this post to permanently own it.
Subscribe to OpenUX and never miss a post.