---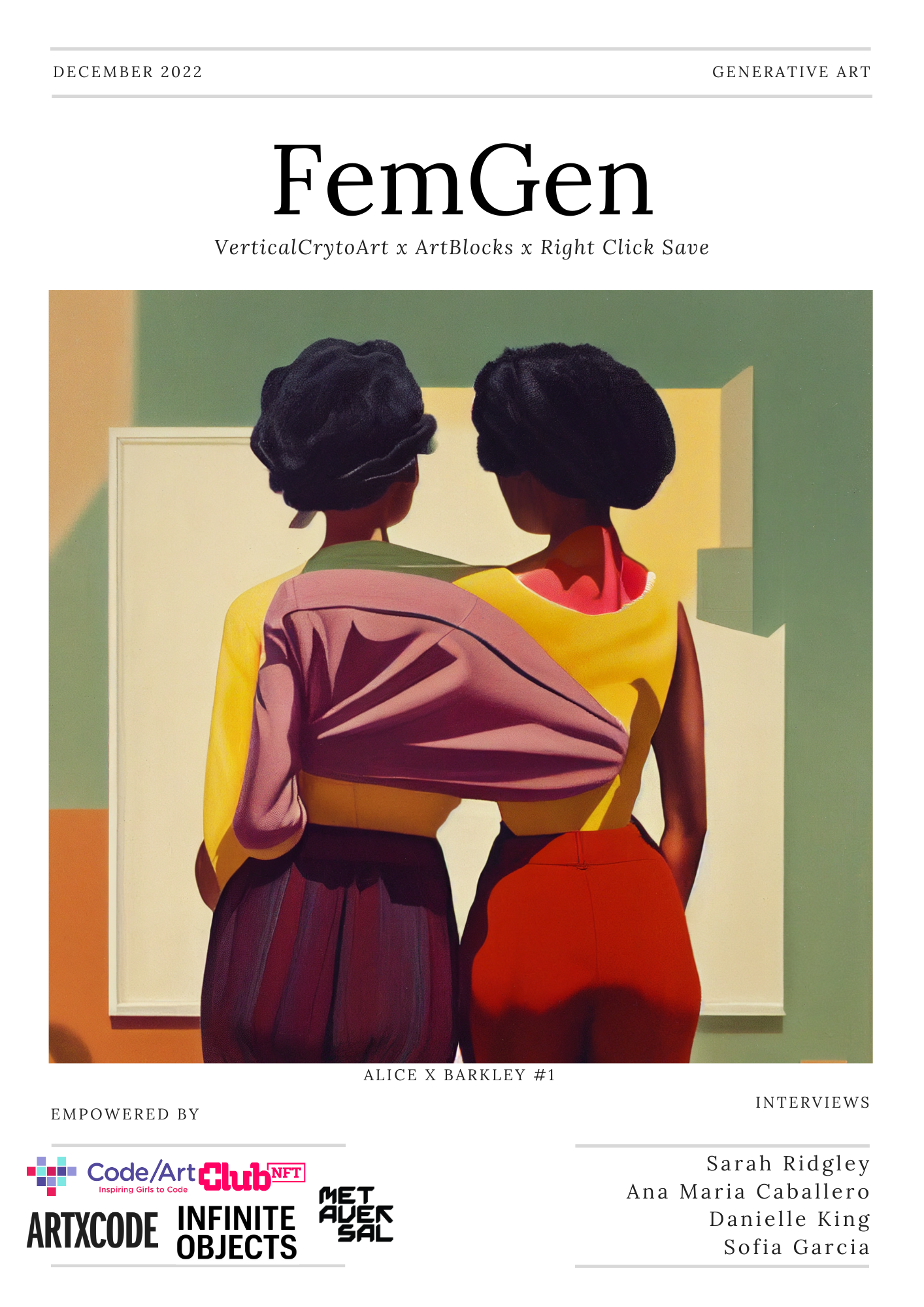 Author Magazine Cover Design + Danielle King: Alice x Barkley #1
FemGen, a one-day event & exhibition, was held on 3rd December 2022 during Art Basel Miami highlighting artists identifying as women amongst the generative art and creative coding community.
Danielle King is the CFO/COO of ClubNFT, a writer at Right Click Save, and former manager of the Department of Painting and Sculpture at the Museum of Modern Art, in addition to being a founding member at Tender Art amongst several positions and accolades. 
As both panel moderator and sponsor of FemGen, her perspective and contributions meaningfully drove the conversation forward in impactful ways aspirationally captured in the ensuing follow up interview.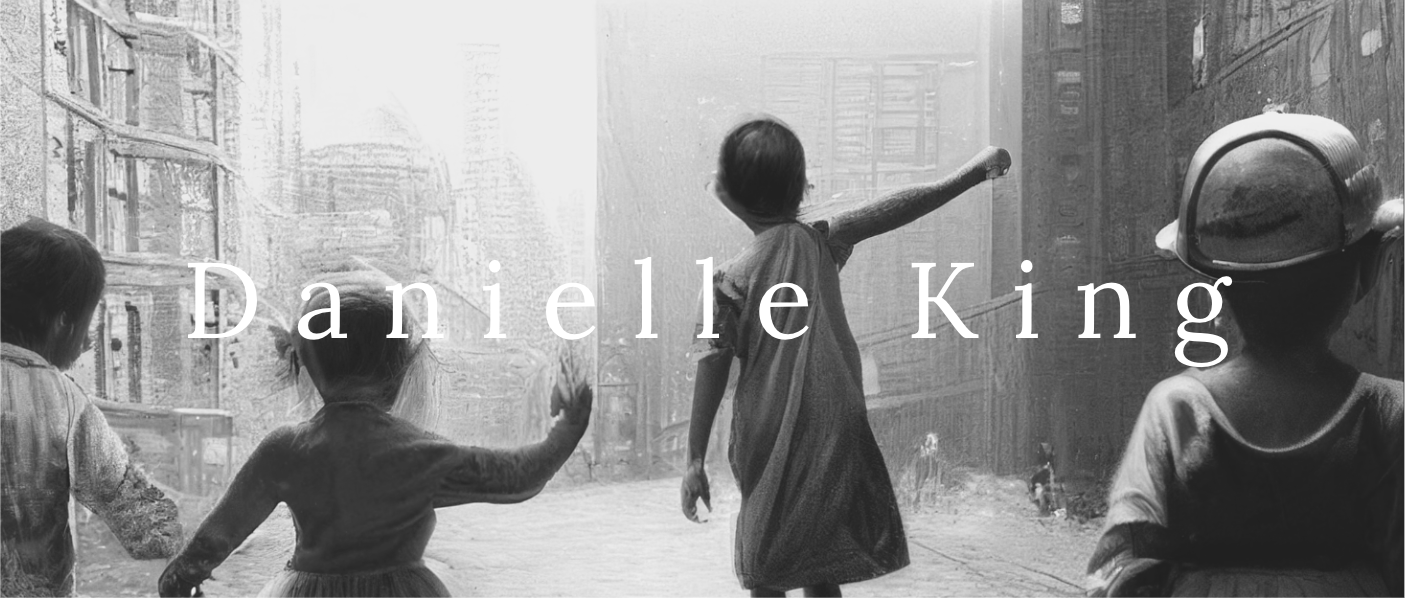 Danielle King: FutureLevitt #1
Apart from your own work, what at FemGen most resonated with you? And why?
Seeing so many amazing, talented, brilliant women in one place in real life. I'm a huge fan of so many who were in attendance, so being in the same room and having conversations with them was very special. My company ClubNFT co-sponsored the event, and it was my first time moderating a panel IRL. That was a fantastic — if a bit scary! — experience.
What inspired you to start to code? Who were your role models and/or teachers?
I am not a coder, but am fascinated by code based art. I would like to learn to code but I would be starting from zero. My own work is created using AI technologies. After a period of collecting AI art, I began experimenting with platforms like MidJourney, and have been thrilled to find such a wonderful creative outlet. I have a background in studio art and art history — my art practice was focused on photography and film, and also some mixed media.
Career-wise I have been mostly focused on business and finance — I have an MBA, and worked on Wall Street as well as in managerial and financial roles at museums and galleries. My introduction to the Web3 space was through Jason Bailey (aka Artnome), my boss at ClubNFT, who was exceptionally kind in setting me up with a wallet, sending me some Tezos, and showing me around on Hic et Nunc. This sent me down a collecting rabbit hole I'm not sure I've emerged from. At night after the kids go to bed I find time for my collecting and art making. CFO by day, artist by night.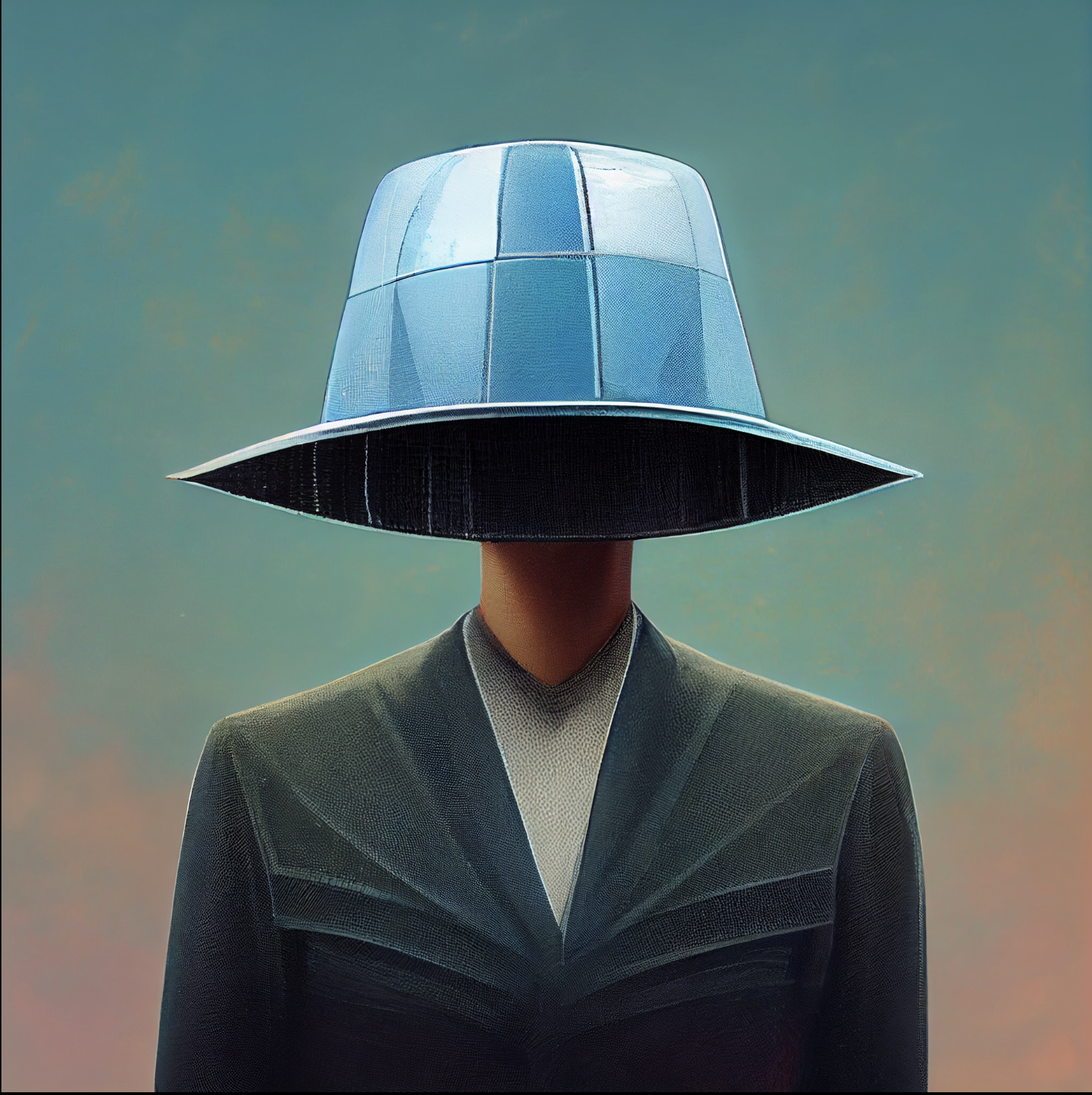 Danielle King: FutureMagritte #2
How would you characterize the FemGen mission and movement?
I see the mission as promoting and empowering female artists in the space. There's so much talent here — unfortunately, the work of female artists doesn't command as high a price as male artists. This is true in the traditional art world and in web3. I hope that bringing visibility to the issue, and having these honest conversations, will help change that.
Initiatives like FemGen can also help with creating safe spaces for female artists, curators, and collectors to express their thoughts and feelings openly and honestly. If you're the only woman on a panel with all men you might not say the same things as you would in this type of environment, so it's really important for spaces like this to exist, otherwise a lot of ideas and opinions may not be expressed.
What would need to be true for this vision to be realized in future?
More conversations. More events. More exhibitions featuring female artists. We need to onboard more female collectors to the space as there is a real disparity there. Most artists are collectors, so that drives a lot of female peer to peer collecting. However, as far as I can tell, male collectors vastly outnumber female collectors. A question we need to constantly ask is how do we make web3 friendlier for female newcomers?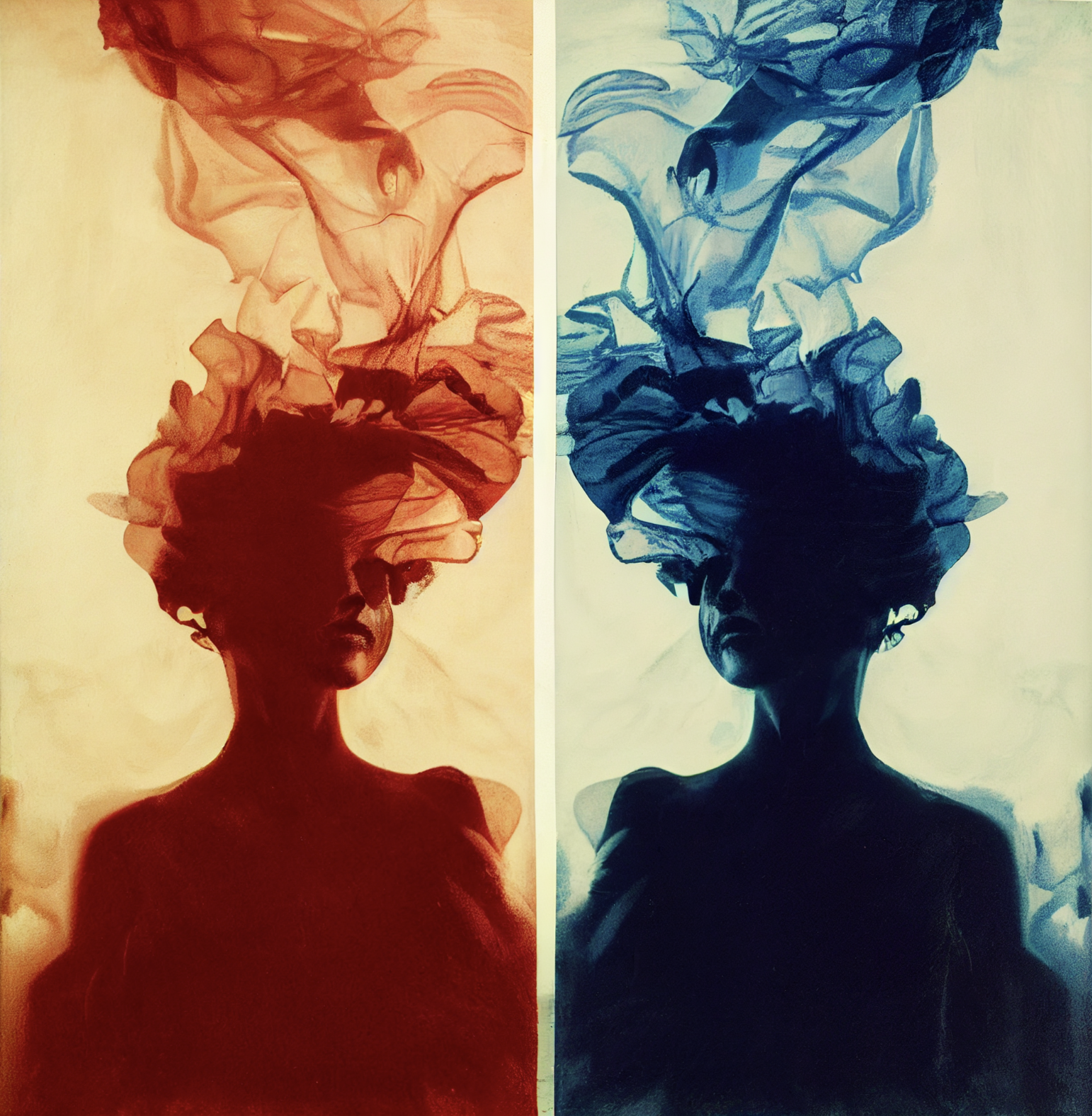 Danielle King: Andy x John #2
Tell me about your techniques for fostering collaboration in the space please?
I was lucky because I came to the space via Artnome, who is well known, so having him as my friend and colleague helped me meet many people in the community. I would say being your genuine self is key — if you are passionate about art, that shows in how you interact with the community. That's how I've built meaningful relationships and friendships with like minded people. And then collaborations often come organically from these relationships.
Congrats on creating 181 NFTs in 2022 and selling to 419 collectors! As an artist, and CFO/COO of ClubNFT, could you please share a bit about what it means to protect your NFTs and how to go about doing so?
People spend a lot of money on their NFTs, and develop emotional connections to them. If anything happened to my collection that would be a big loss for me. In the current climate with such volatility in the markets, there will be platforms and marketplaces going down.
If you backup your collection with ClubNFT, this will ensure your NFTs don't go with them. it's incredibly easy: you just go to the www.app.clubnft.com website to sign up, enter your Tezos and/or Ethereum wallet address(es), we find the all files associated with your NFTs, and send you a backup, which is yours to keep and save where you wish (on a hard drive, on the cloud, etc).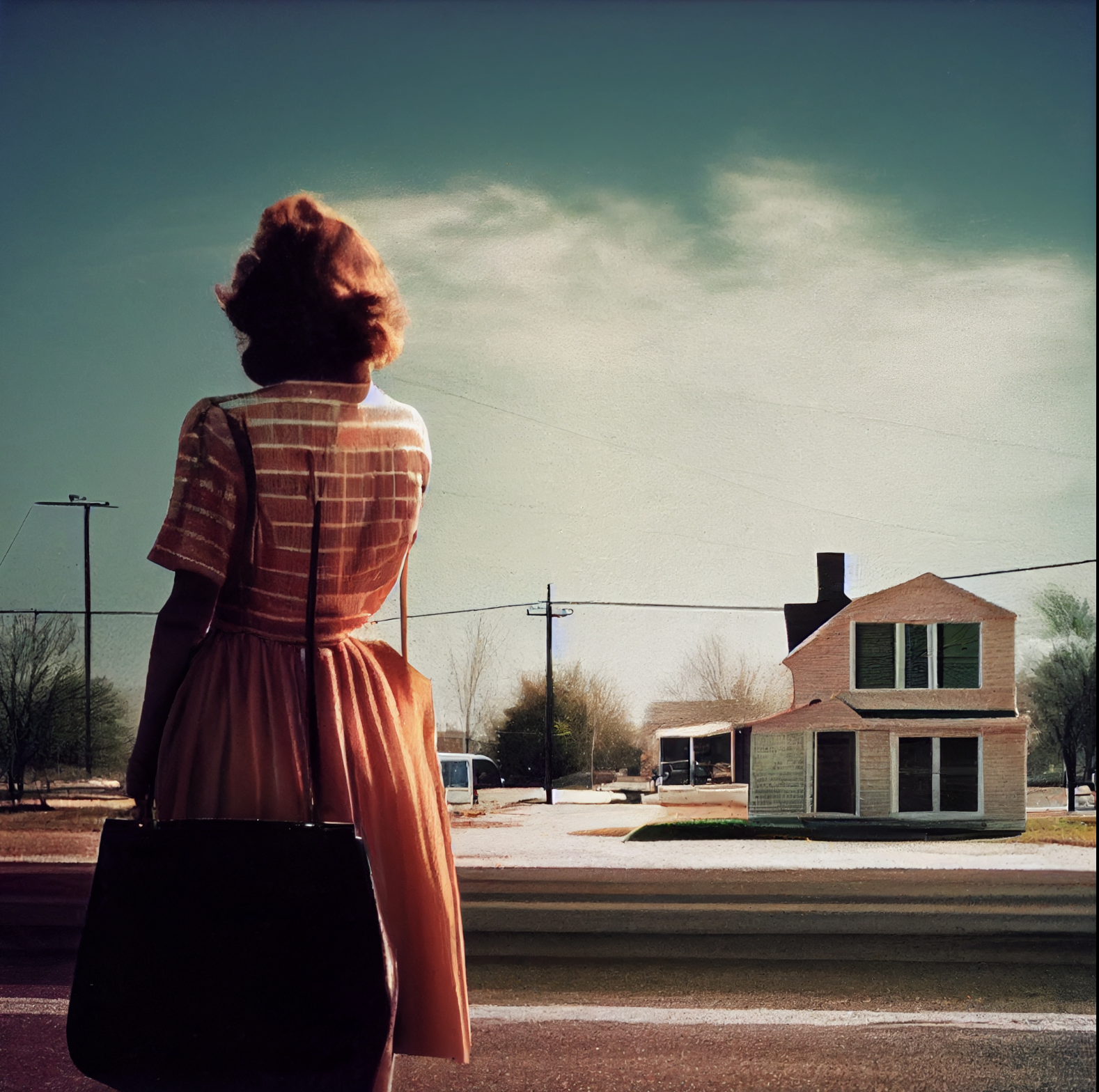 Danielle King: William x Lee #3
Alongside this role you are also an author at Right Click Save, a magazine which seeks to drive critical conversation about art on the blockchain. What role can/do such institutions play in accelerating representation and inclusivity in Web3 and beyond? And what actionable steps can other institutions take to do so?
Right Click Save is intent on publishing a broad diversity of voices. Ale Estorick, our Editor-in-Chief, has done an incredible job of finding authors, interviewees, and subjects from all around the world, with a multitude of viewpoints and practices. This has driven a high caliber of dialogue and conversation in the space.
It's also inspiring to see that many in the ecosystem are doing what they can, grassroots style. Maxwell White, a friend and artist, offered free mints of his latest project to folks in the Tender group who made donations to Girls Who Code. Another artist, Ada Ada Ada, has been doing spotlights on LGBTQ+ artists to bring attention to their work on Twitter. Individuals can make a difference doing things like this. I myself am quite focused on collecting and promoting work by female artists.
As an artist how do you intend to evolve your practice in 2023? And what have been your most important lessons leading up to today?
I aim to try to learn some fundamental coding — we'll see if I'll be able to use it in my artistic practice. I would also love to work on collaborations with other artists: an expert coder or another AI artist, to blend styles and approaches.
One important lesson I have learned is derived from the fact this space can be all consuming. It is 24/7 and moves very fast — it feels like if you leave Discord and Twitter for even a day then you miss so much. I have found it incredibly important to take time away and disconnect, to invest in IRL life. I'm lucky to have some amazing woods and a river close to home, as walking in nature is very restorative for me. I may not always get there, but I try to do it every day.
We have seen tremendous growth of curated platforms for generative art including GMDAO, DECA Art, and Tender Art — the latter of which you are a founding member. What tools can their architects put in place to combat inherent biases (with respect to underrepresented groups for instance)?
Tender actively works on thinking about this issue of bias and equity, but it's an ongoing struggle. As we are curating exhibitions or choosing who to spotlight, it is important to have that top of mind. If you are part of a DAO, a platform, or other group, it's good to regularly check in on this: How are we addressing bias and equity? What steps have we taken? The key is to keep coming back to it, as it is easy to lose track of that thread. If we each as individuals try to keep this awareness top of mind, collectively that can make a huge difference.
---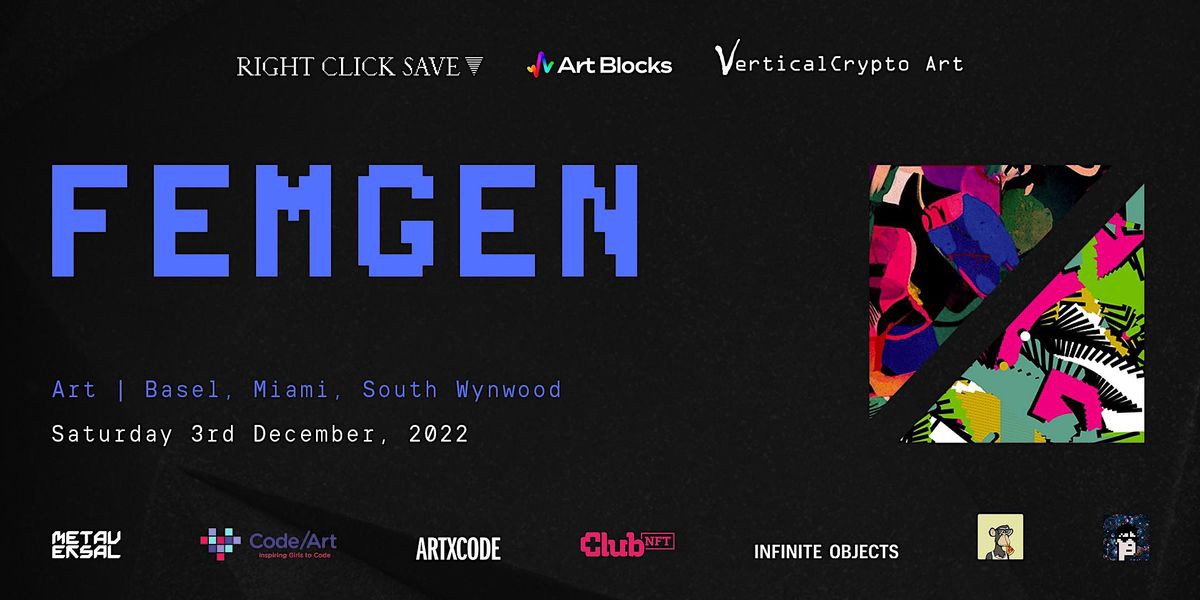 Papa — linktr.ee/papajams
#generative
#art
#femgen
#web3