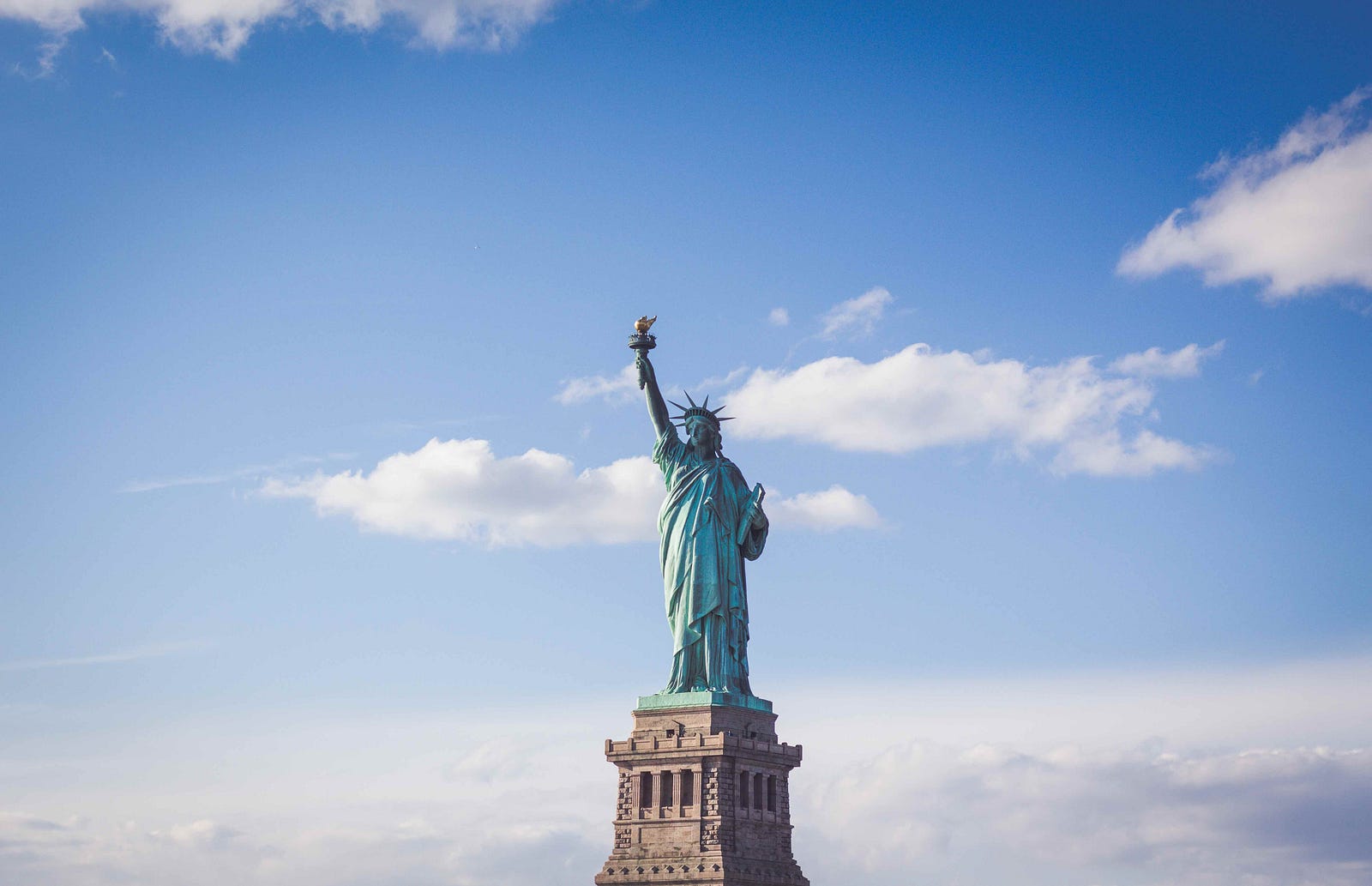 Photo by Ferdinand Stöhr
With so much energy invested by the ecosystem cultivating the advancement of digital experiences, products, and services it is a blessing to come together to celebrate milestones — and set new ones. 
The most creative, passionate, people on the planet are congregating around rapidly evolving technology at the frontier of human innovation to craft novel solutions to real world problems. As importantly, to creatively express ideas in previously unimagined ways that unlock new forms of communication, connection, and collaboration. 
It's my first time visiting the big apple, & I could not be more excited to immerse myself in a week-long series of events and activities designed to showcase the latest and greatest in the world of blockchain, NFTs, Web3 and the new internet. Here's what's popping across NFT NYC 2023. 
Monday, April 10th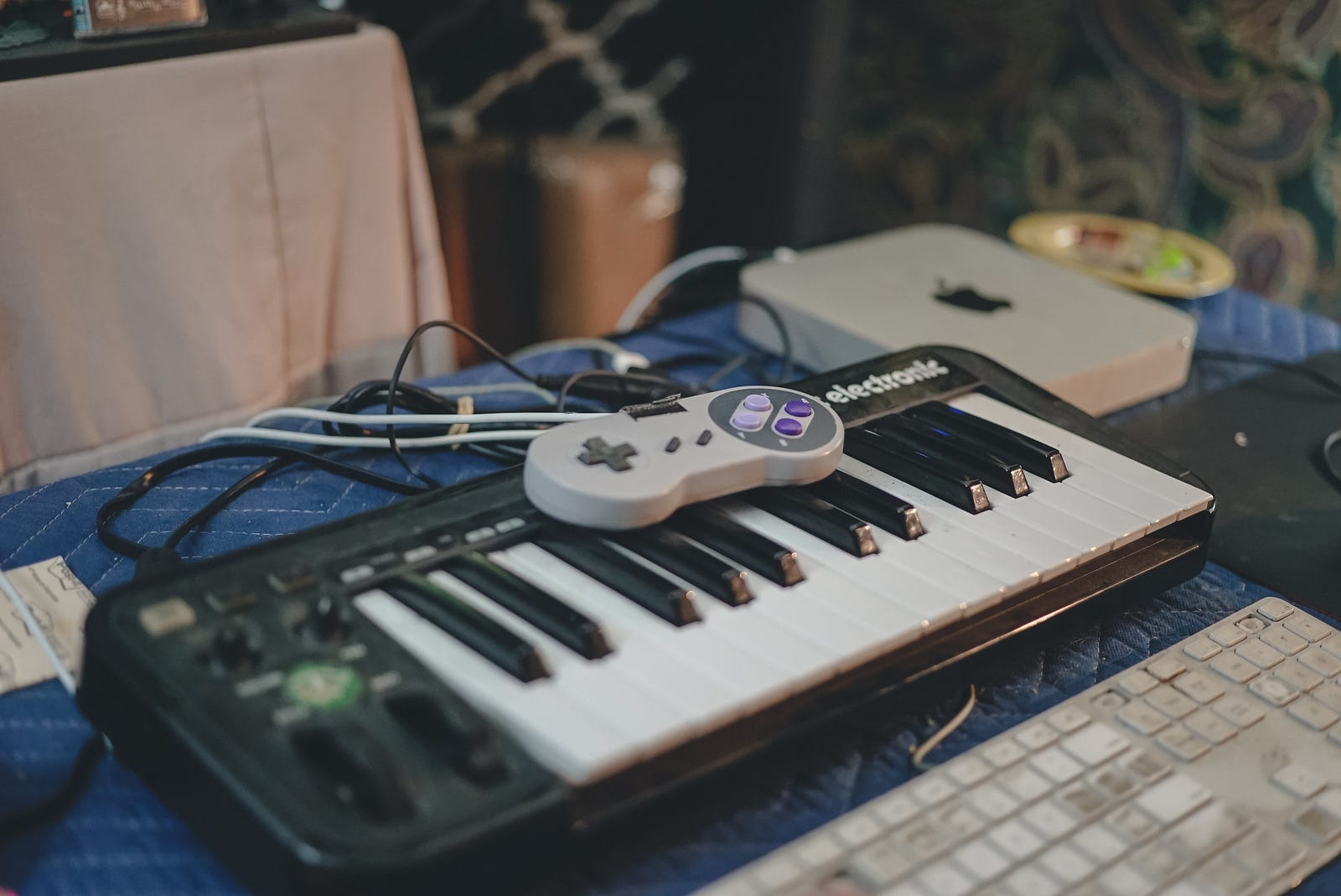 Photo by Chris Benson
Games Hackathon: 9am
An event focused on the intersection of gaming coding, music and investment. Hosted by HER DAO, a diverse developer DAO focused on supporting women to become builders in the space. Official sponsors are: Polygon, Near, ALGORAND, KOINOS, XMTP & Accumulate with a prize pool of over $20,000, this hackathon is free and open to all. Attendees will learn how to create music for games, explore the use of blockchain in gaming, and even build their own ledger from scratch.
Not building a game? Whether your solution incorporates messaging, music, payments, digital identity or zero knowledge — all solutions at the intersection of gaming are welcome e.g. the Music NFT track — artists with tracks or compositions that can be used in gaming; VC founders pitching session with high profile VCs; etc. 
Community partner @web3beach
Track: Open innovation REFI challenge
Prize Pool: Up to 4 free Scuba courses+ accommodation (approx $2,500) 🤿
Art Official Intelligence @thegallerydao
Track: Open AI Gaming Innovation 
Prize pool: $1500
Partnership with @Ledger
Gifting hackers at the NFT NYC Games Jam a ledger 
Registered hackers who sign in 9–10am @Settlers_build receive one 
Tuesday, April 11th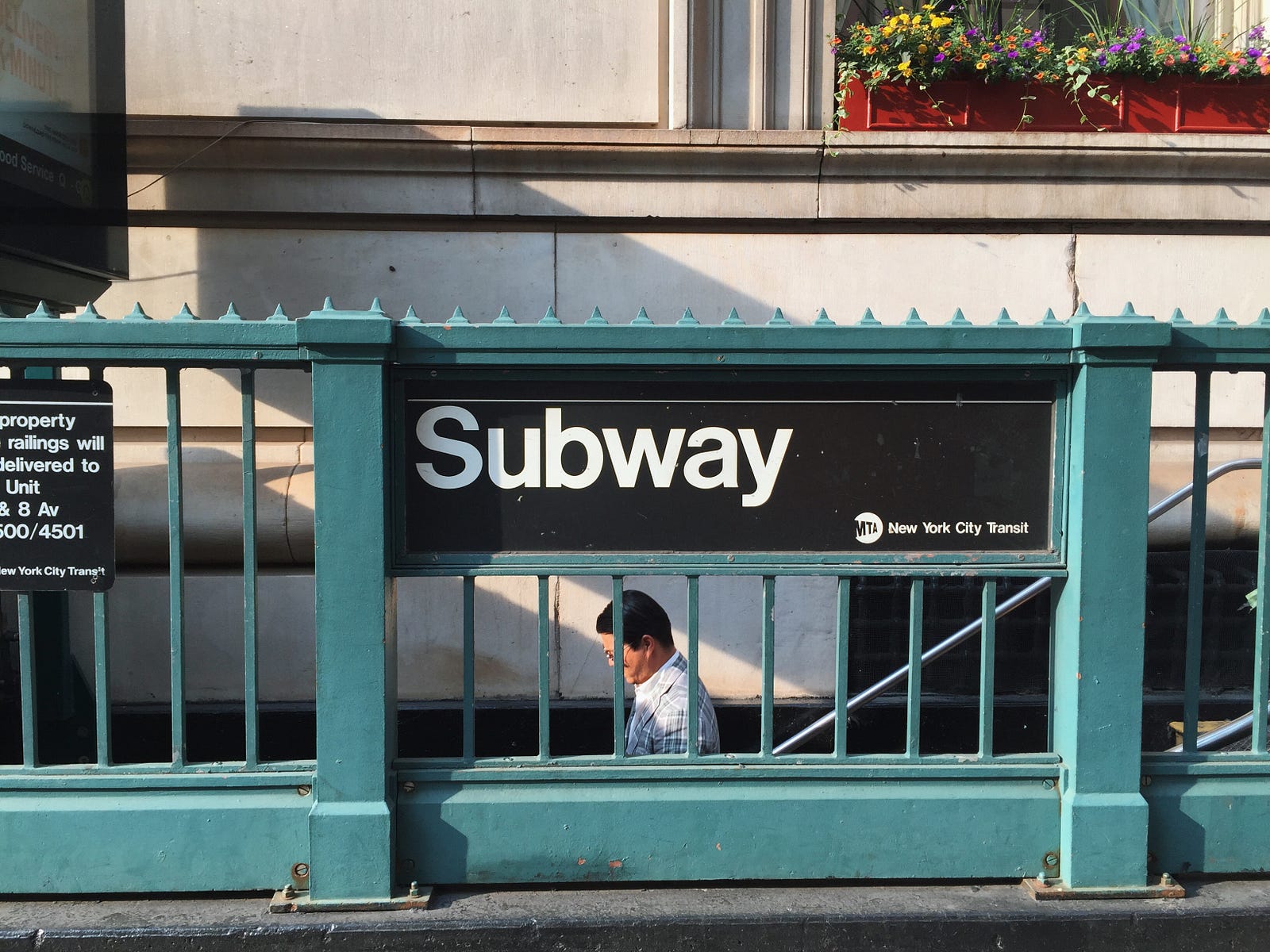 Photo by Wells Baum
Global NFT Community Meetup: 9am-1030am
Blue Bottle Coffee, 20 Hudson Yards #228

Autonomous pop-up meetup, no official host or agenda, whoever arrives first will be the Host, bring signage that conveys your identity
Dispatch Studio: 2–4pm 
Showfields Store NYC 

The Key to On-Chain eCommerce: A workshop and demonstration 
Bright Moments: 6pm - 9pm
Seaport, 204 Front St

'Agar' by Emily Edelman Live Mint
EQUALIZE NFT.NYC w/ BRUX + DOT: 8pm to 2am
DJs + Party (house, techno) $15 Tickets
NFT.NYC Times Square Roadblock: 8:30pm - 9:30pm
Times Square, 1 Times Sq, New York, NY 10036, USA

NFTs displayed throughout multiple billboards in Times Square
Music Movement: 9pm-12am
3rd annual Music NFT Movement performances during NFT NYC.

Featuring performances from Daniel Allan, Dot and Clear Eyes.
Wednesday, April 12th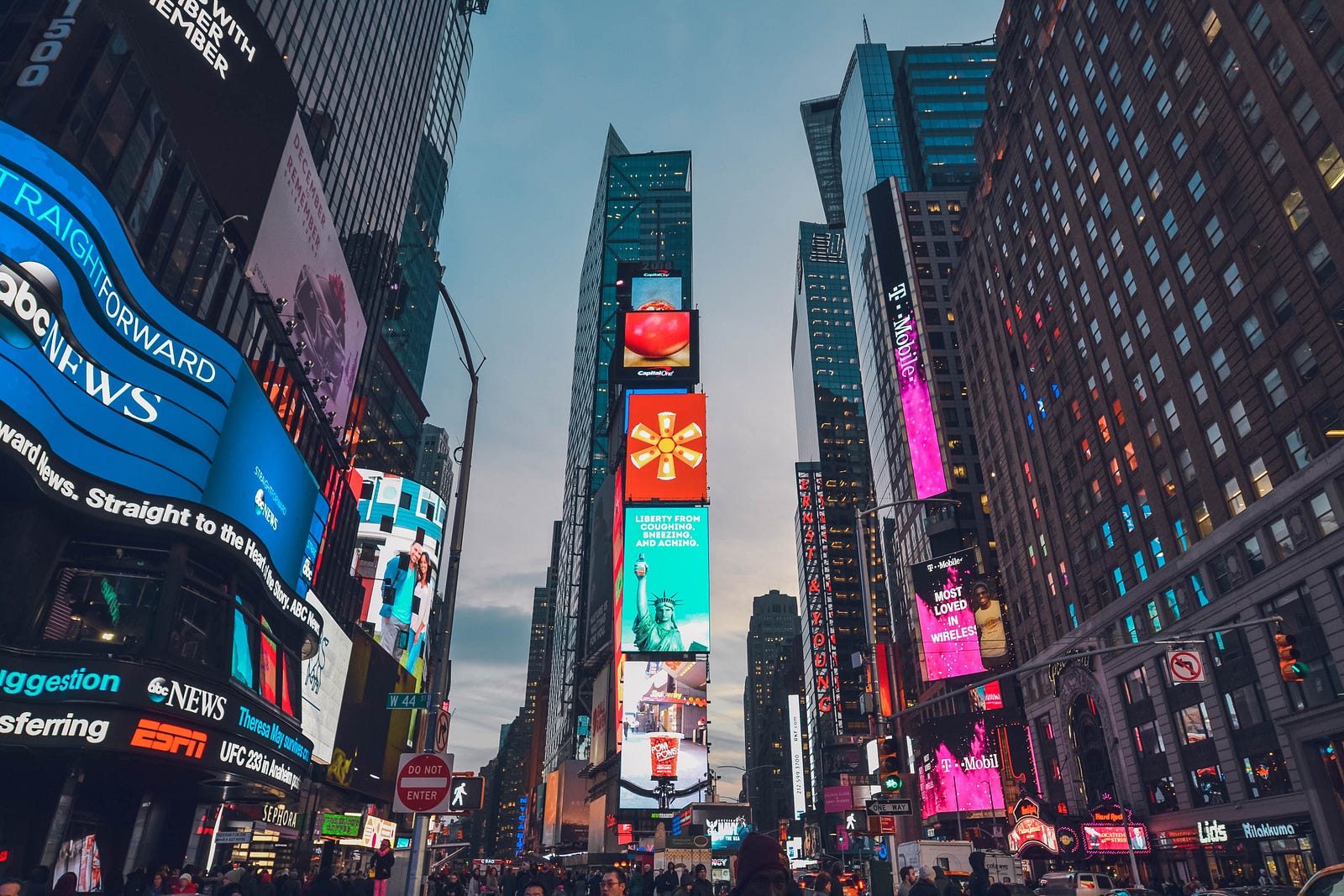 Photo by Alex Haney 
Tezos NFT Summit 10am
Proof of People: 12pm
ZeroSpace, 337 Butler St, Brooklyn, NY 1121

Live minting, exhibitions, panels, music performances and networking
Dispatch Studio: 1–630pm
Showfields Store NYC

GM Trivia, Live Podcast & Closing Reception
NFT LES: 5pm — 2am
DND Founder Pass Dinner & Open To All Showcase: 5pm — 11pm
Cardano NFT NYC Kickoff Party: 6pm-9pm
Meet CNFT entrepreneurs/enthusiasts, project updates, networking

Frames Bowling Lounge, at the Port Authority Bus Terminal 550 9th Ave New York, NY 10018 Entrance is on the Corner of 40th St and 9th Av Party is in the Billiard Lounge. Phone number for Frames: 212.268.6909
Songcamp x CHAOS @ Public Records: 9pm — 1am
Songcamp & Catalog, two champions of onchain music, are bringing back-to-back IRL soundtracks to two of Brooklyn's most striking venues: the superspeaker haven of Public Records' wood-paneled Sound Room, and the webbed-beam chamber hall at National Sawdust.

Songcamp presents CLUB CHAOS

DJ sets: KARMAVIOLETTA, DOT, POZIBELLE, ROWAN SPENCER
Thursday, April 13th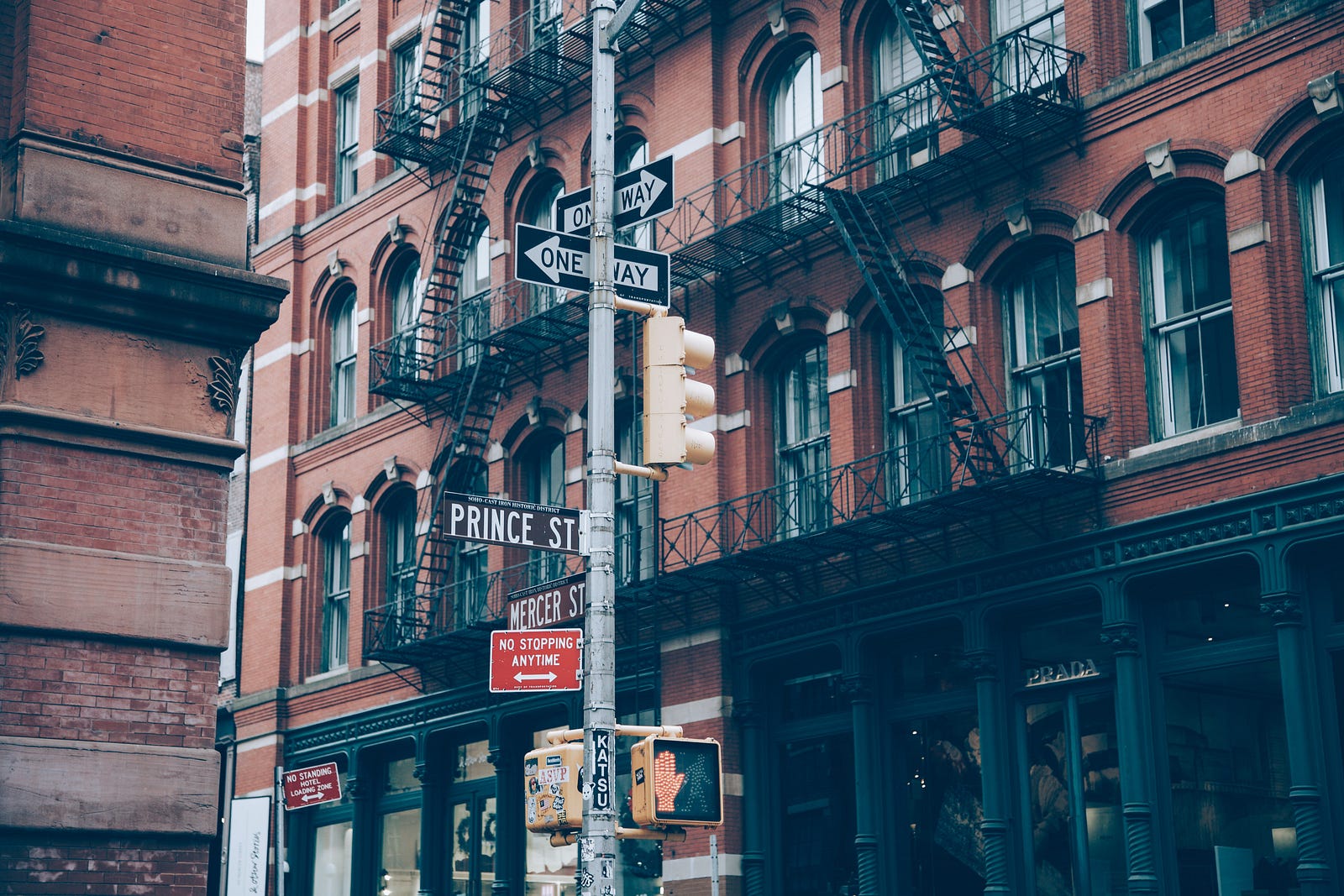 Photo by Anthony DELANOIX 
SimpleHash Networking Breakfast: 8am
Hosted by SimpleHash, the premier multi-chain NFT API provider

Casual networking event to exchange ideas & collaborate
Women's Breakfast Club: 930am
2nd annual gathering of women in Web3 hosted by Algorand

Ladies Only!
Tezos NFT Summit: 10am
Two days of interactive talks, workshops, panels and activations

Spring Studios — 50 Varick St
StapleVerse x Stadium Goods: 11am-3pm
Founded by streetwear icon Jeff Staple

Immersive meet and greet during NFT NYC 23!
AlgoHouse: NYC: 12pm-8pm
AI & NFTs: the frontier of the crypto creator economy: 4pm - 6pm
How AI is impacting the crypto creator economy with Worldcoin, BottoDAO, and Sasha Stiles, moderated by Variant co-founder Li Jin.

Details: https://lu.ma/1f96m7eb
Club CPG Networking Happy Hour: 430pm - 630pm
Selina Chelsea, 518 W27th Street, 10001

With partners HerHouse and Thirdweb

Free Co-working lounge 9am - 5pm 12th to 14th April
NFT LES: 5pm — 2am
The Nifty Portal: 5pm - 730pm
Portraits of Women in Web3: 6pm — 9pm
NeueHouse Madison Square, 110 East 25th Street

TED-style speakers & networking packed with female leaders/experts 
ENS Happy Hour: 6pm — 9pm
​​Three hours of beers, cocktails, and hors d'oeuvres.

​​Conversations about all things ENS

​​POAP for attendees

​​Direct all questions to limes.eth
Songcamp x CATALOG @ National Sawdust: 8pm — 12am
Songcamp & Catalog, two champions of onchain music, are bringing back-to-back IRL soundtracks to two of Brooklyn's most striking venues: the superspeaker haven of Public Records' wood-paneled Sound Room, and the webbed-beam chamber hall at National Sawdust.

Songcamp x Catalog present CONVERGENCE @ National Sawdust

DJ sets: KARMAVIOLETTA, DOT, POZIBELLE, ROWAN SPENCER
Burn Ghost Games Launch Party: 8pm — 12am
Burn Ghost founders, partners, and community evening of cocktails, a live DJ, experiential interactive exhibits, and more.
Friday, April 14th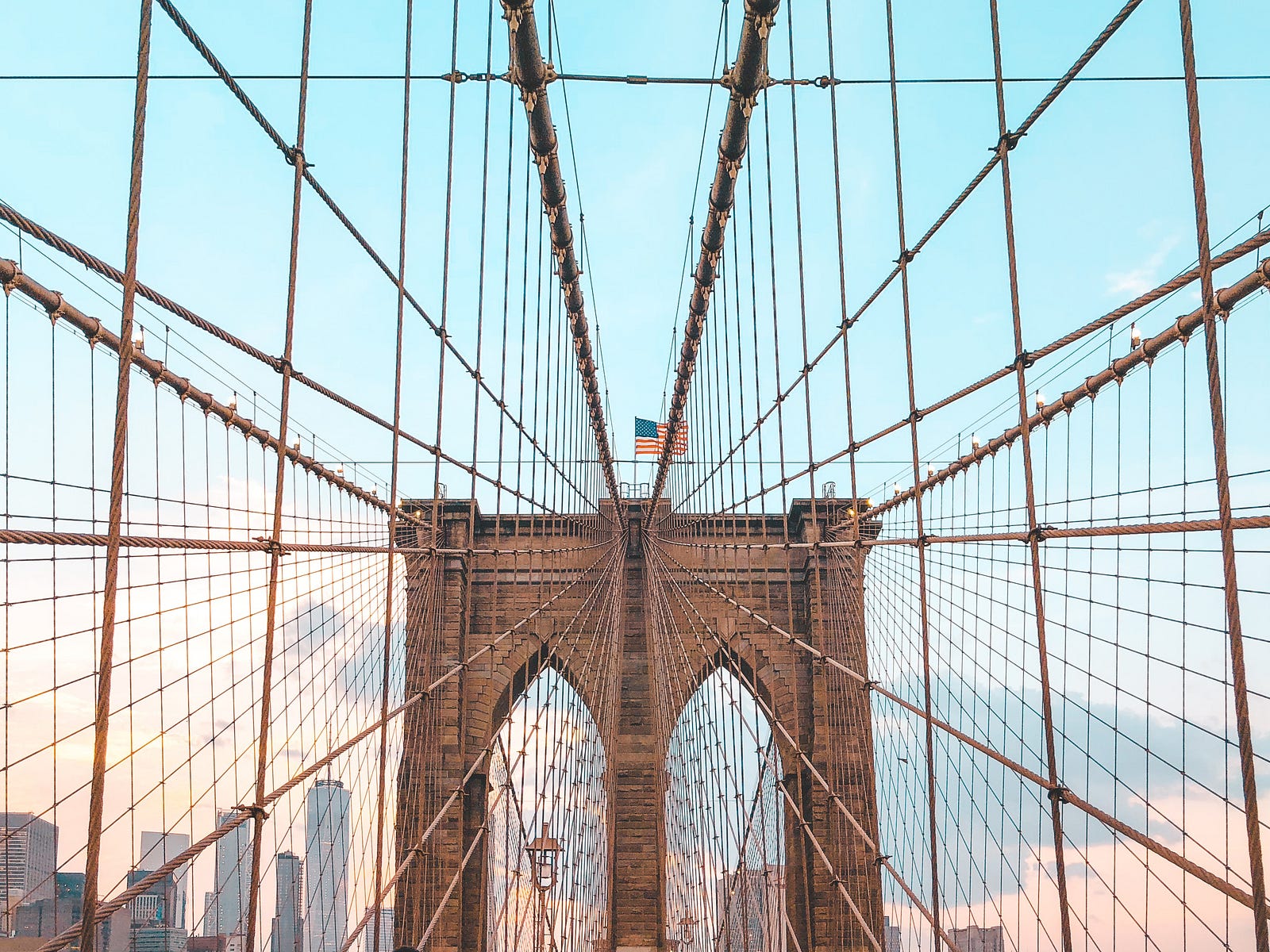 Photo by Ling Tang
Lunch Run 🏀 by y00ts athletics: 11am - 1pm
The Canal Street Show: 7pm - 12am
Live auctions, poaps, giveaways and 4 great NFT exhibits

Botto DAO meet up

393 Broadway, Lume Studios, Eden Loft (2nd Floor)
Creator Nations: 6pm - 9pm
Songcamp Studio Day & Metalabel Karaoke Party
See Art
Web3 Job Fair
Javits Center, Second Floor, 655 West 34th Street

NFT Headshot photography; Build Your Own Avatar; Resume help; Proof-of-Attendance badges; Swag; Music; speaker sessions (web3 careers); networking

Apply at nft.nyc/job-fair for a $29 pass by uploading resume
Saturday, April 15th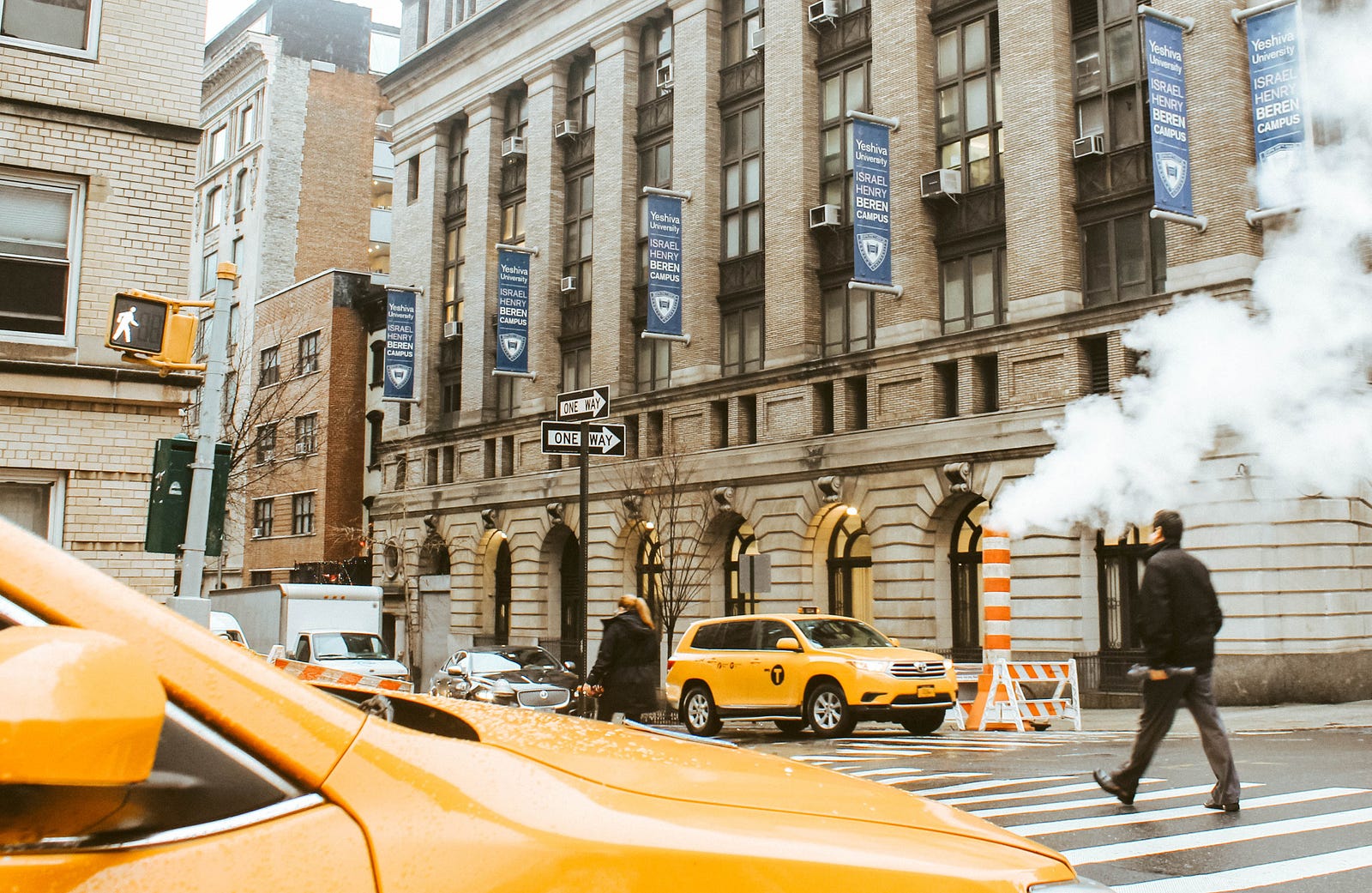 Photo by carly johnston
Zeneca Academy Meet Up: 1pm - 3pm
Colombus Circle, Maine Monument, Central Park South
Farcaster Meet Up: 5pm-8pm
OrangeDAO's Node 1, located at Betaworks in the West Village.
Black Box NFT Festival: April 12th - 15th @ 5:30 PM
The Lower Draw Gallery, 134 Eldridge St, NY

17 + artists presentations + countless works of art (photography specially)

Violetta Zironi performance @ 6pm
Metablaze One Day Immersive Experience
Lume Studios NYC on the 15th 12pm — 12am.
---
A special thanks to the Songcamp DAO which passed a special snapshot vote to subsidise travel to NFT NYC for its members. Without this many of us would not be attending. Many/most of these events above are also free to attend which massively heightens accessibility with encouragement to engage by bringing our most curious and outlandish perspectives, deep experience, and diverse backgrounds to bear pushing the space forwards. 
This speaks to the communal ethos at the heart of web3, symbolised in crazy energetic discords; the discussions and debates on twitter spaces; the support and encouragement of telegram groups, coming together to GM collectively whilst simultaneously co-create, learn and experiment. 
Learn about Songcamp: https://songcamp.mirror.xyz
Other NFT, Crypto & Web3 experiences: Bright Moments London, Proof Of People London, Berlin — In Touch, Amsterdam — NxtMuseum
HIFI LABS created a map of all the music on at NFT NYC: https://air.yaytso.art/eggs/magicmap
---
Lets connect.
Farcaster @papa [https://www.discove.xyz/@papa] 
Lens @papajams [https://lenster.xyz/u/papajams]
Twitter @papajimjams [https://twitter.com/papajimjams]

#web3
#nft
#nyc
#blockchain
#technology
#art
#music