Just a quick update...
about my first NFT mint. You can find the original post "Where can I mint this?" here.
Long story short, there are still 3 of the collection available for purchase, even though the OpenSea page suggests otherwise.
Important because soon I will be releasing a new Pink Sink collection that will allow access to gated content, along with the ORIGINS collection, here on the newsletter. Think of it like a membership that never needs to be renewed.
The difference is the ORIGINS collection will always hold a special place in my Web3 heart, so don't be surprised if holders benefit from additional bonuses in the future. That is to say...
Grab one while you still can. ----> 🔥📷🔥
(I know it can't be helped, but still not a fan of how it smushes everything together and removes formatting in the post preview)
---
So what happened with the listing?
Well, a friend was asking about my Pink Sink ORIGINS collection a few weeks ago. I pointed them to OpenSea only to find out that my listing had expired without my knowing. I must have set it to one month during the initial listing. Balls. Pretty sure I have been missing opportunities to find these jpegs a new home.
I went to relist for sale on the good ship OpenSea, but come to find out that OpenSea no longer likes that contract for some reason. Son of a biscuit eater!

I tried everything they suggested in their troubleshooting guide but no luck.

My ticket has been "escalated" but customer service has no idea what the problem is or when it will be resolved. So, for now, it's the waiting game with regards to OpenSea. It's a bummer because I have, up until this point, enjoyed the OS experience.
I decided to give LooksRare a go (I have sold other NFTs there in the past) and had no problems with the contract/listing.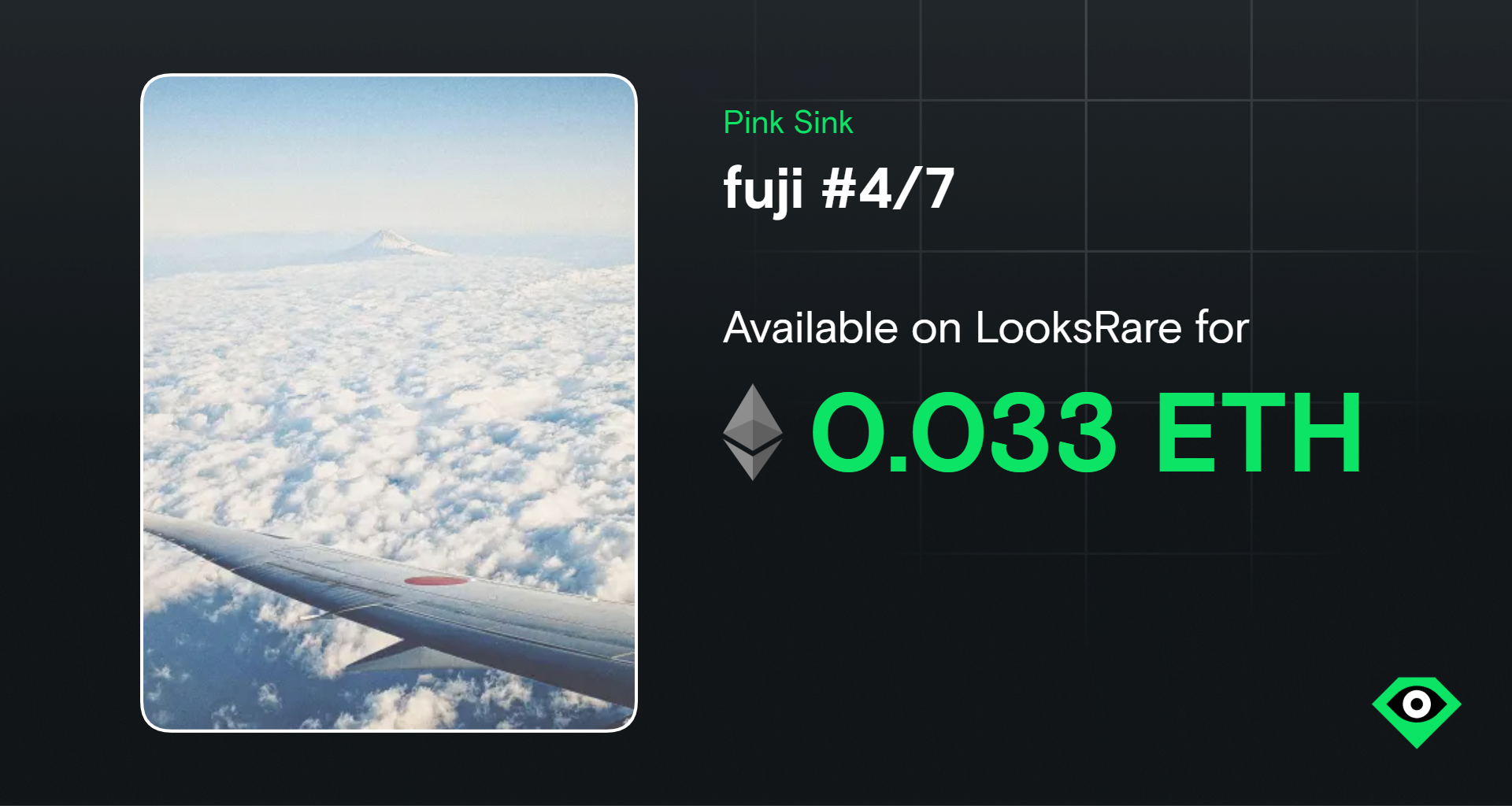 It's worth noting that I was able to list other NFTs on OS with the same wallet address. This is what led me to think that it is a specific issue with this contract.
So yeah,
if you like the photo, want to be one of the first, down with V.I.P. status, and/or want to support my work, consider picking up an icon in Mt. Fuji.
stay focused (oooh, double meaning with this catchphrase 😀)
AB
---