Pop here, my nephew is out of school this week, so the newsletter will be a bit short, but still includes a lot of great art.

This weekend was pretty quiet in terms of art auctions and sales (thinking of my past email's bullishness), but then we get a nice surprise right before this email goes out.

A fresh wallet just spent 263 ETH in one transaction and collected two Fidenzas, eight Anticyclones, and ten of Life In West America.

Also, separately there are 77 live auctions on Foundation!
Fellowship Daily to feature Mind Wank debut show
The first newsletter we ever put out covered the daily AI video auctions being done by Fellowship. These have been quite successful in featuring a variety of different artists each day, and I have been fortunate to collect several pieces from them.
This week, they are mixing it up a bit, and Tuesday's daily is going exclusively feature Mind Wanks first solo show "Untitled (Sauna)". We hope to see more of this!
A Drop in the Ocean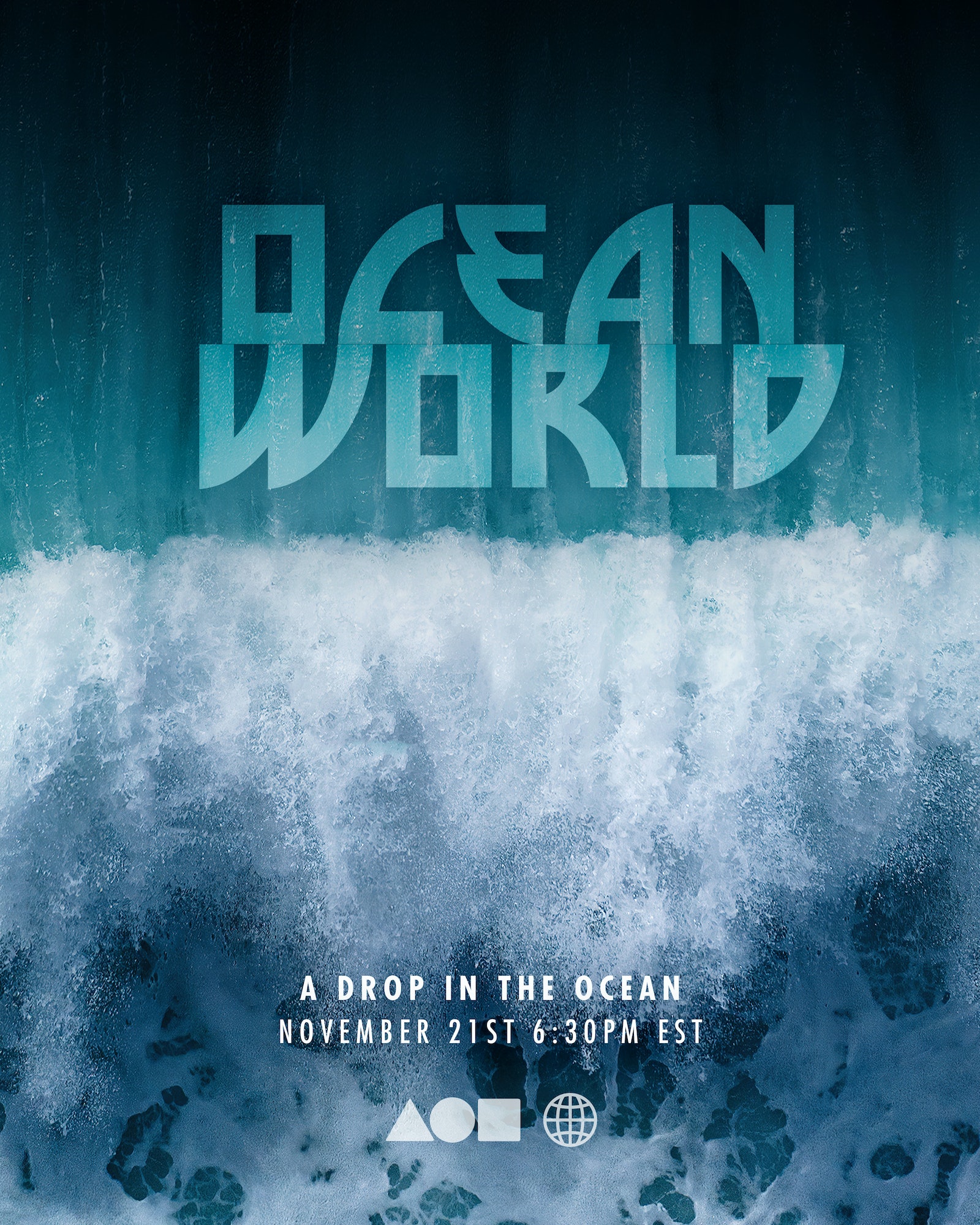 This is a collection of 25+ artists who will share the beauty and love of the oceans on Tuesday. A percentage of the World fee for any sales will be donated to Ocean Conservation. You can already see quite a few of the pieces ready to go live on Tuesday
Tis the season
The Exiles Project Advent Calendar Pass is for sale now. Each day in December, pass holders will be airdropped a piece from a member of the group or guest artist. I got the pass last year and it was fun to see new art each day. 10 Tezos total for 25 pieces of art.
Happenings
The line-up for "Ephemeral Euphoria: Exploring Love Through Lenses' World looks amazing. It will go live this coming weekend.
DocT has a new collection that is live on Joyn today. One thing we love about Joyn is how so much context can be provided, DocT utilizes it well.

Search Light has two "Out of the Blue" showcases going live on Joyn, November 21st and 22nd respectively.
Art Showcase - Collaboration
Happy Monday! It's Clete here with the 47th spotlight thread and it is all about working together in harmony!
There are 10 wonderful collaborations below from last week's art share thread of dear Pop! You can continue and enjoy some great art or you can head to this X thread to read there instead and share while at it!
Enjoy!
"Duality" by @zhannetpodobed & @maytoyoart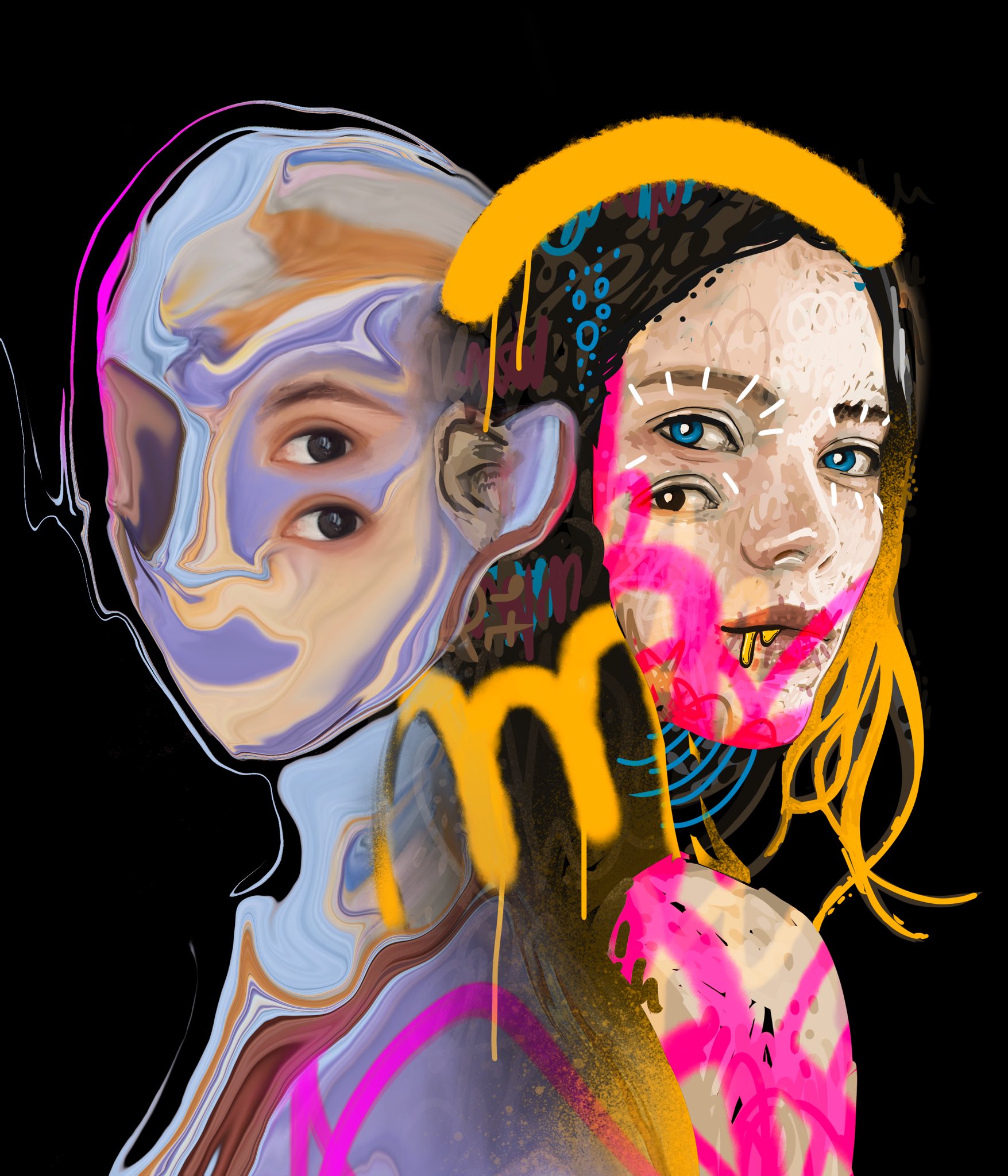 1. "Déjà vu of a romantic disaster" by @NickYashika & @no_faith_left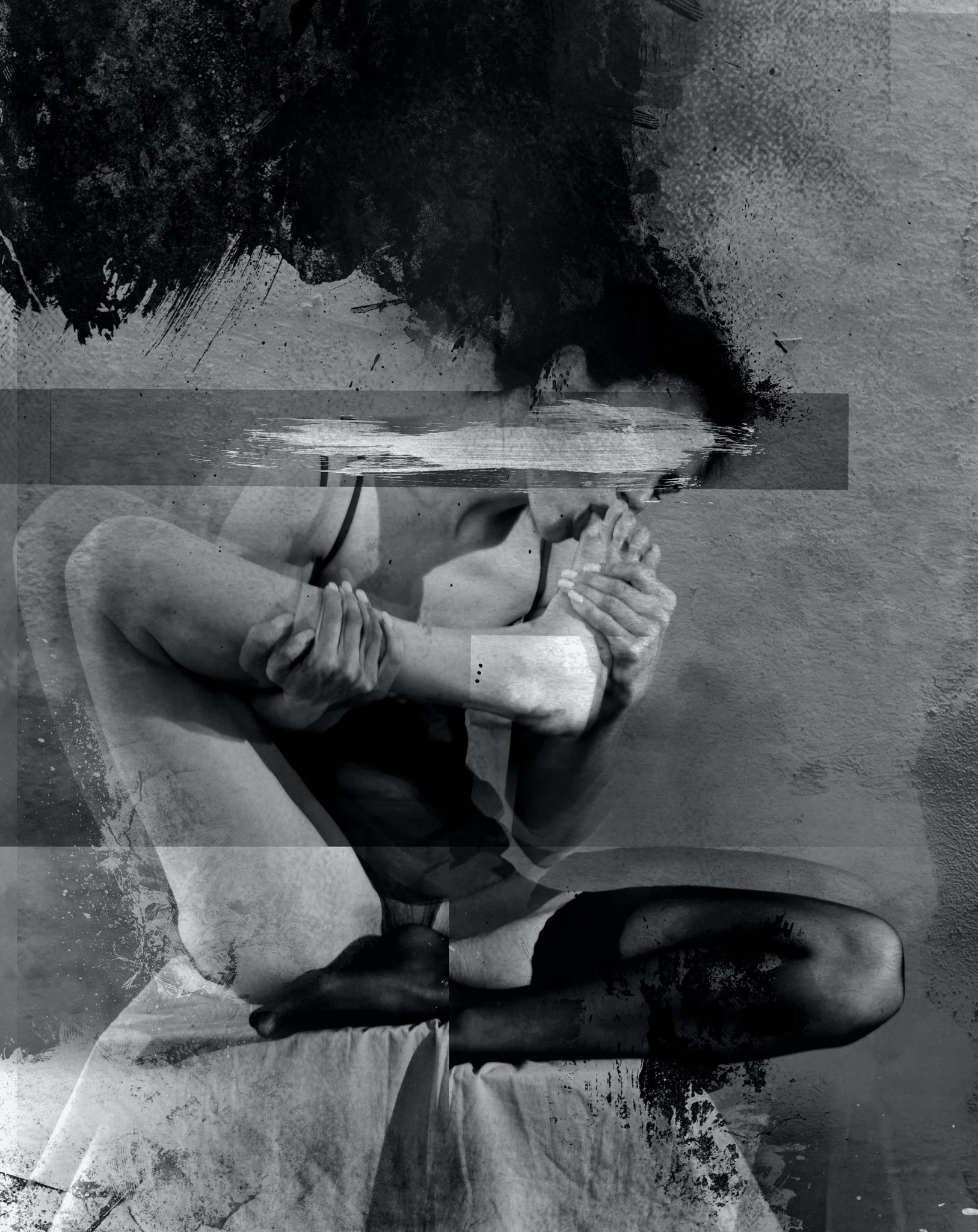 Great composition meets an abstract narrative with the vision and skill sets of these two talented artists and creates this deep, dark, and intense story of love, lust, and loss! Exquisite piece!
2. "The Last Wish" by @haningwaslost & @pichwish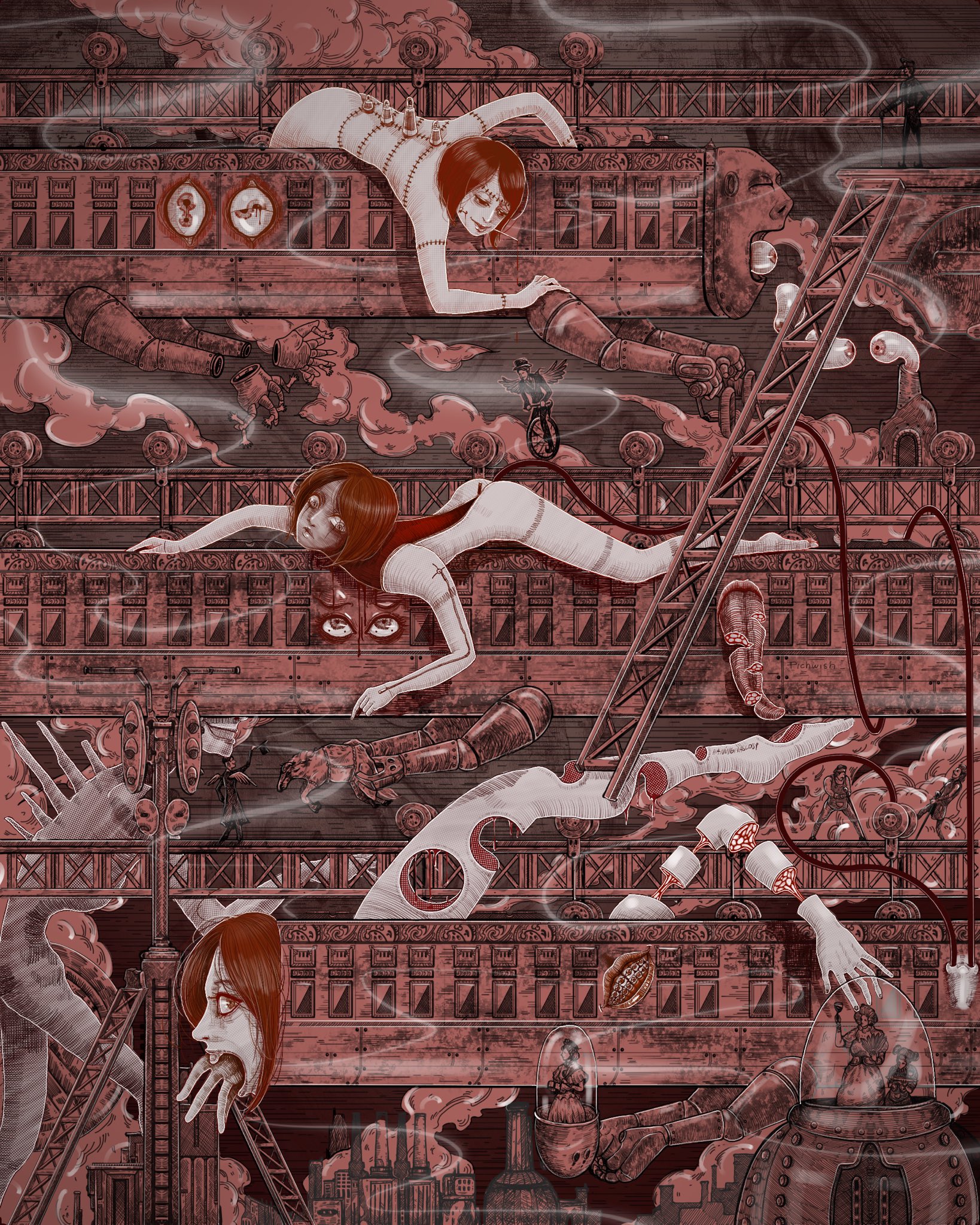 Ning's iconic figures and Pich's wonderful steampunk style once again merge not only to create this marvelous piece but also to show the level of understanding of one another's art. Working together at its best!
3. "Green Stage" by @aida_studios & @Bitaemm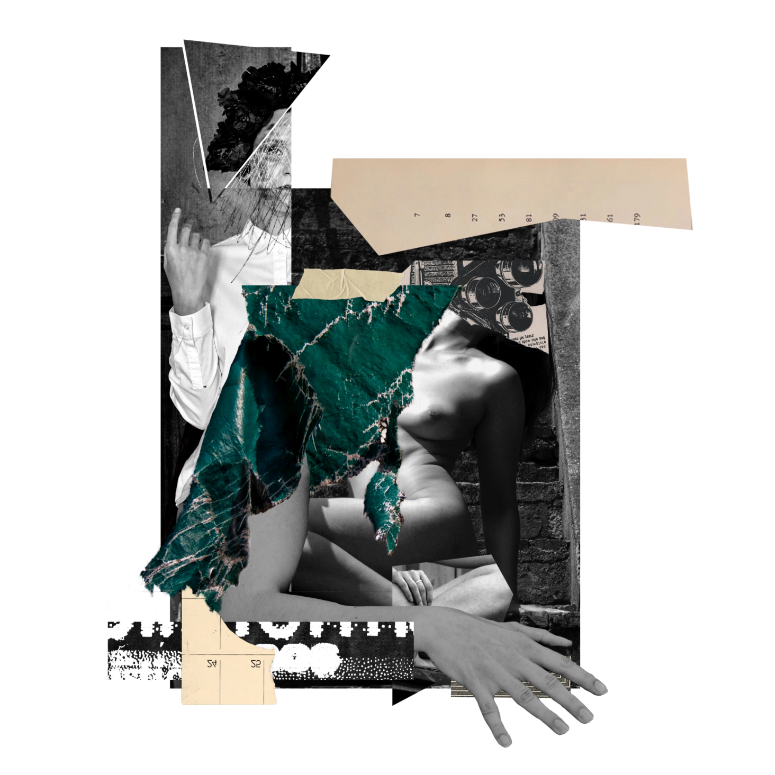 Bita does a great job dismembering the beautiful photography of Aida only to create a bouquet of feelings for us. One of those times when fixing when it's not broken totally works!
4. "Aura" by @TheCultSeries & @nudity_slip
The elegance of Julia and the experience in the cinematography of the Cult create this wonderful work along with 119 more unique pieces as an FND drop. Kudos to the quality of this drop and the effort put into it! Please view it in all its motion glory in the thread.
5. Artwork by @AndresgallardoP & Andrea Minini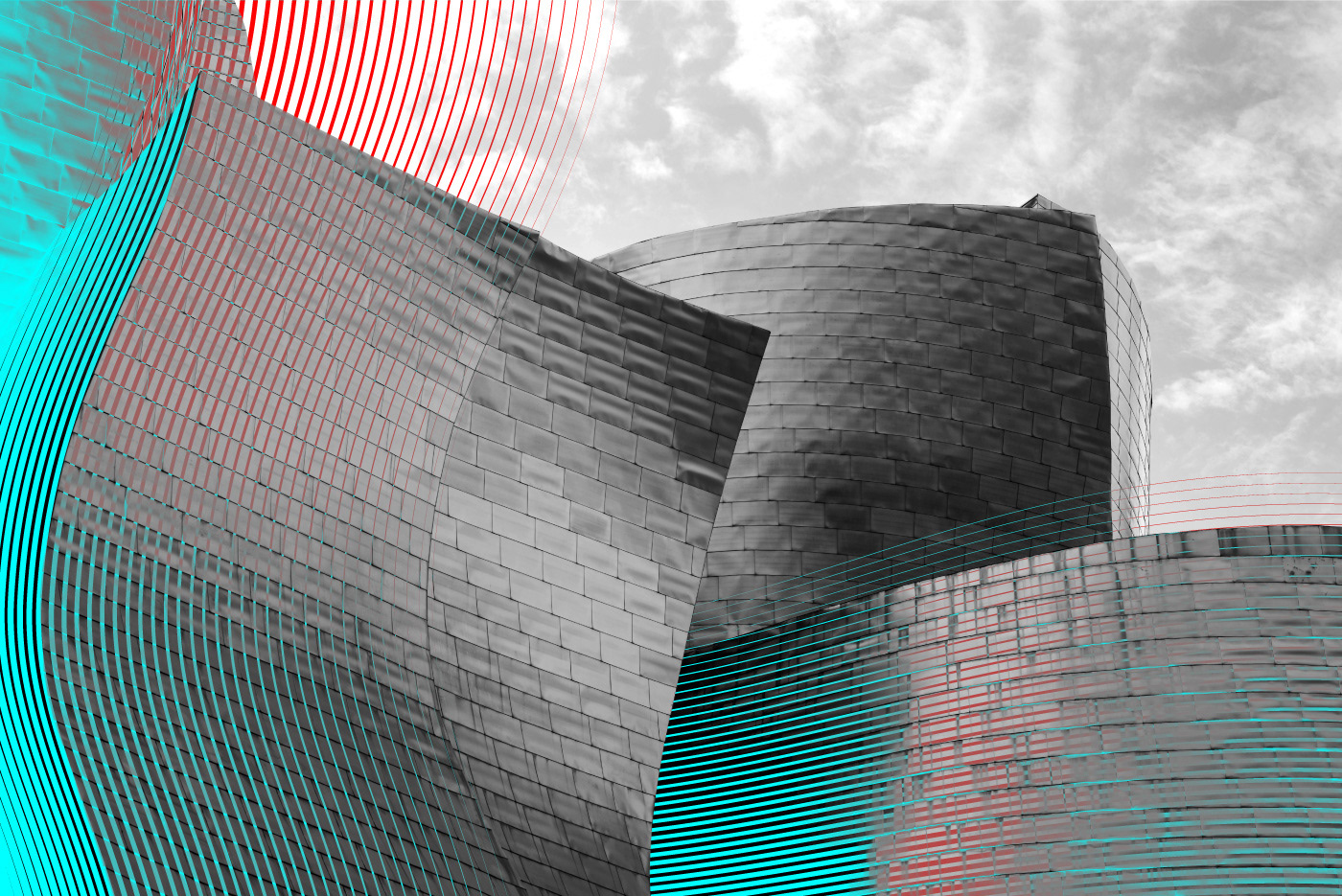 Andres' mindblowing angles and eye for aesthetics are being complimented with smooth movement and gorgeous minimalism and kindly objected to by strongly contrasting vibrant colors by Andrea. A symphony by different minds!
6. "Reminiscence" by @Tylersjourney_ & @iamsati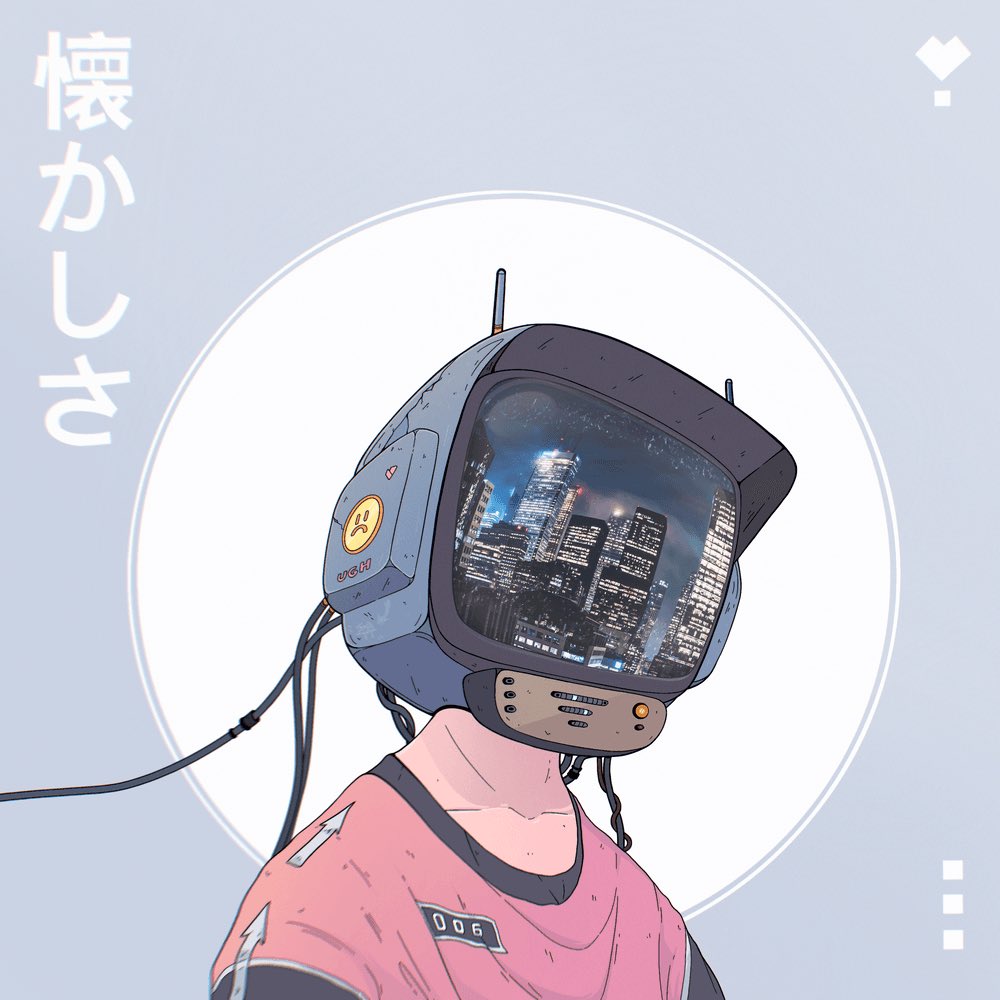 I personally find it quite hard to create a working collab between photography and illustration yet here we are, witnessing two different genres being hand in hand effortlessly in a cyberpunk vibe. Wonderful!
7. "I'm too shy" by @Grigalaaaa & @youmiirror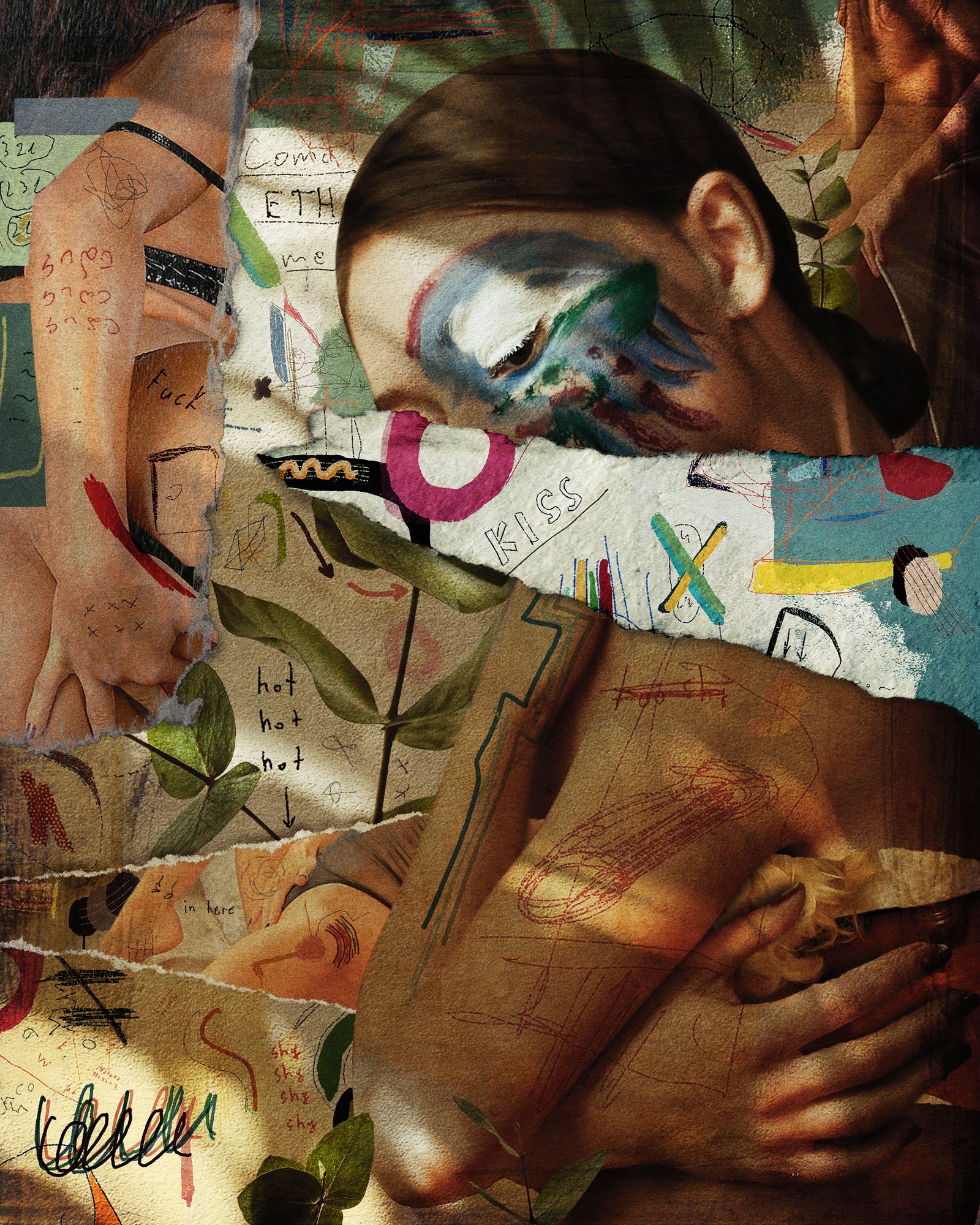 Grigala's iconic lines and scribbles are genuinely embracing this beautiful collage work by Miirror that has such a natural warmth to it thanks to its textures and shades! Great combination of minds and hearts here!
8. "The Birth of Venus" by @quetzalgelo & @OdysseyHeart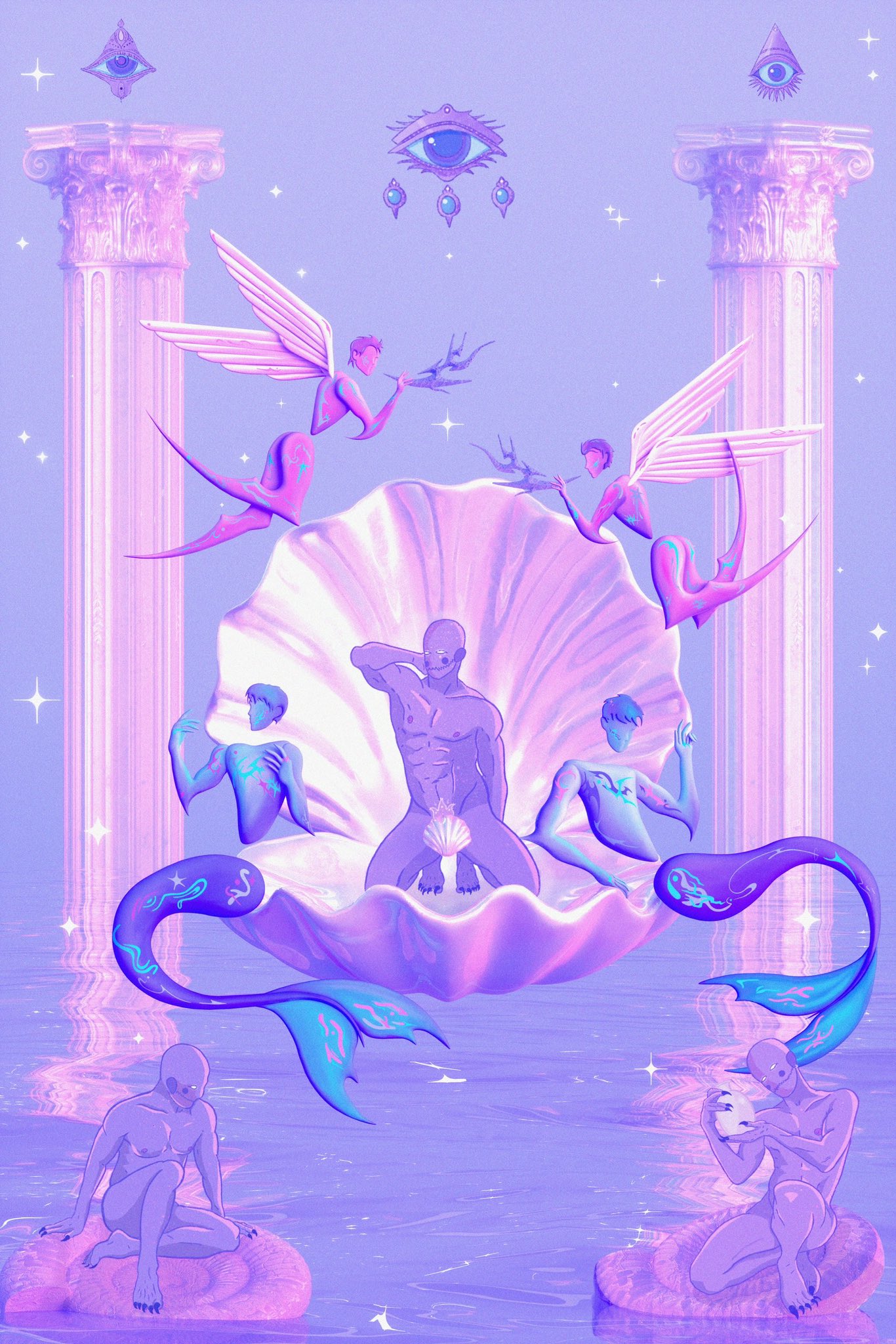 A wonderful example of two distinct styles working with each other without compromising their qualities while elevating the other! Totally love this team-worked interpretation of the famous "The Birth of Venus!"
9. "The momentary weight of events" by @Empatia17 & @m_sangalli
A stunning digital painting and collage collaboration that creates a great harmony of the natural, ethereal, elegant, and beautiful with the elements working together sincerely! Bravo!
10. "Gamblers Club" by @Negarghorbanii1 & @marmarsiyadat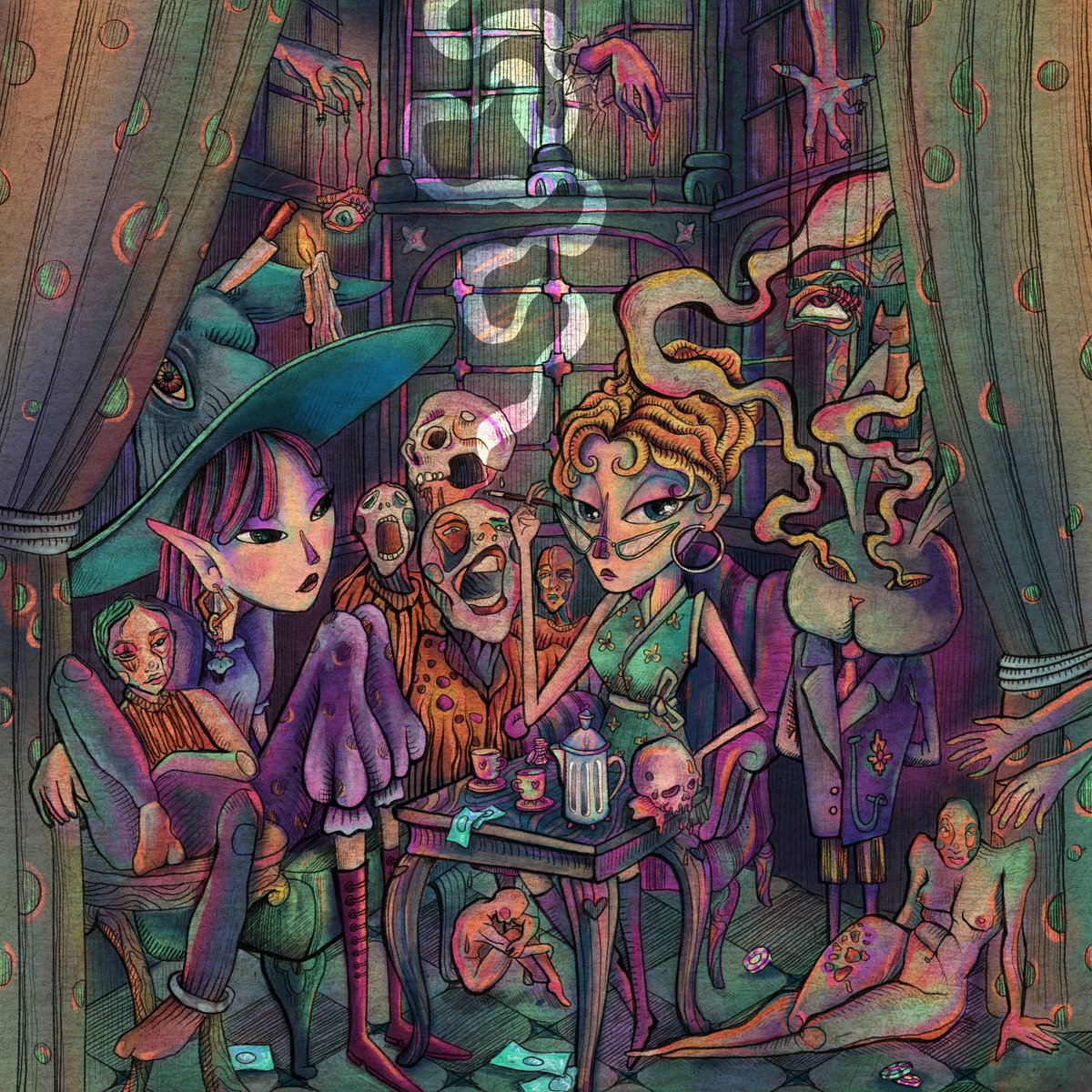 I know it when I see two brilliant illustrators with a similar whimsical taste having fun together on a digital canvas! Two tasty styles so well incorporated here that you gotta take your time to distinguish them!
This is just the tip of the iceberg of collaborations art share thread! You can head this post by Pop here and experience so much more!
---
All the best,
Pop & Clete
Subscribe to Pop 5 and never miss a post.