GM everyone!
Create your own Allowlists with tools from 6529 and Manifold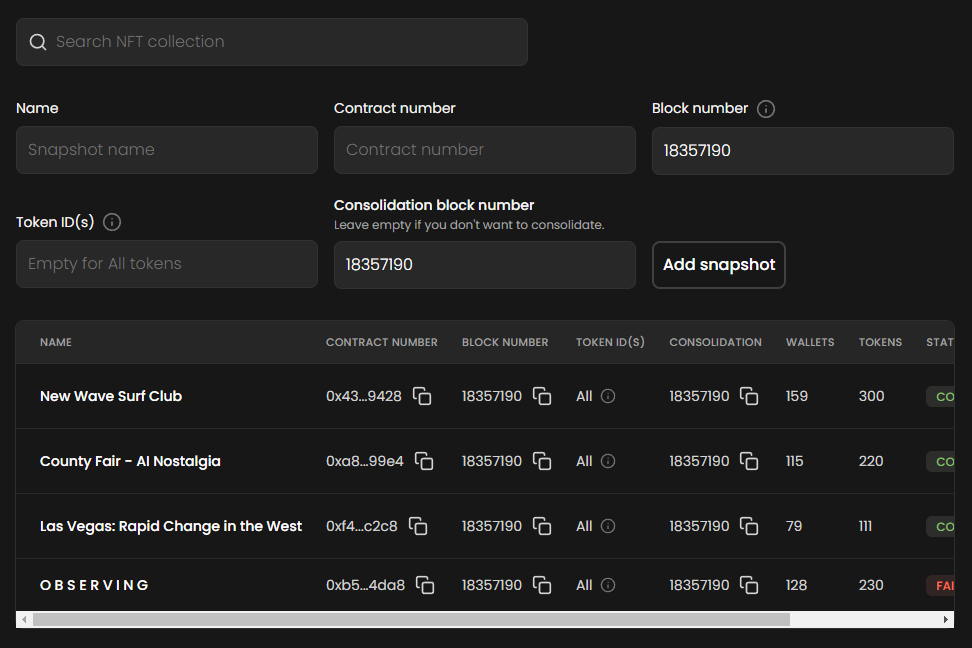 We get it, when the market is rough like this, we just want people to collect our work! But in the long run, we are big believers in rewarding previous collectors and having the option to give minting options to communities that best align with our work. Allowlists are one way to do that.
6529 has launched a tool to create allowlists. They make so many allowlists with all the Meme Card releases that they have quite a bit of experience. It isn't free, but essentially with one Meme card in your wallet, you can use close to an unlimited amount for an artist's purposes. We tried it out a bit and really liked it! For more complex or large allowlists, this is a good choice. The output is CSV, JSON, or Manifold-ready lists.
Also, remember that Manifold has Manager which prepopulates all the collections on your individual wallet as options. You can also add in external contracts manually and even specify traits for larger contracts to capture editions you might have done with third parties. Once you organize the allowlist, you can save it to have it available to do snapshots in the future. It is free to use and really well done.
6529 thread / Direct link to tool
Open Call for Curators
We are all familiar with Open Calls for artists, but now there is one for curators.
Starting Wednesday the 18th, Patrick Amadon, Joyn, and Superchief are coming together to give one selected curator a one-night IRL show in NYC and a 1 ETH prize. The pieces curated will be drawn from the previous 6000+ 404 submissions.
Understanding what Monkey/Wallet Drainer is and how to protect yourself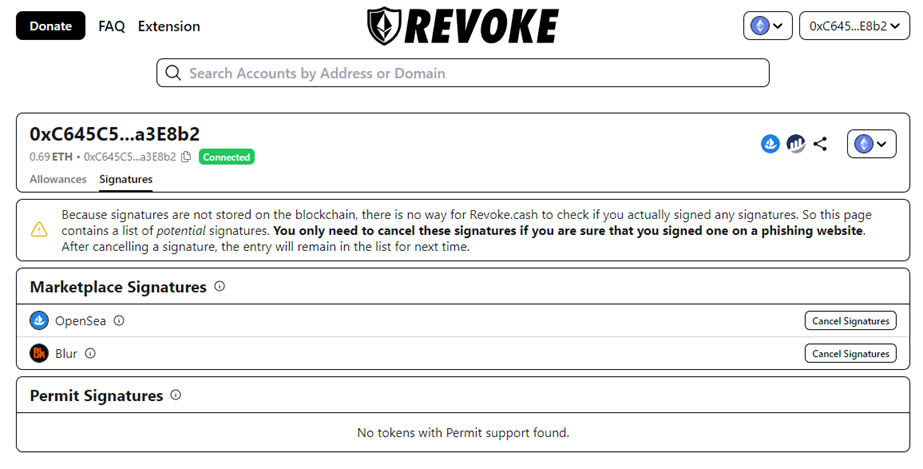 In order to sell things on OpenSea, you have to approve those collections. You might approve a lot of different collections or only one. Once you have approved collection(s) to the OpenSea contract (currently Seaport) then Monkey Drainer just needs to get you to do one signature transaction and all your approvals to OpenSea will be listed to the scammer at essentially zero costs.
The common approval scams target one collection; Monkey Drainer targets all the approvals to a contract. You might think you would never fall for this, but this one signature can be served up on any site.
The malicious signature can also be targeted at the old OS. Most people (99%+) don't ever revoke the old OS contracts, so the vulnerability persists

How you can decrease your risk:

Be wary of hexstring signatures as these are what the scammers use. Plain text, human readable signatures are generally safe, hexstrings you don't know what you a signing.
If you aren't actively on OpenSea an easy way to protect yourself is to "revoke" all approvals to the current OS contract. With one inexpensive blockchain transaction, this removes all approvals, listings, and offers. Can also be done on Revoke.Cash which includes an option for Blur.

If you want to learn how to remove approvals from old (May 2022 and before) OpenSea contracts watch this video from Pop's security friend WiiMee.
Happenings
A group of AI artists has created an open letter to the US copyright office; you can read it and add your support if you are in agreement.

Metabodies is a new Foundation collection being released on Thursday featuring four artists exploring digital flesh & identity.

New artists are getting added to curated collections including Builders DAO (currently) & Diptych World (Thursday),
Artemis, the Grecian goddess of the hunt, is the inspiration for a 15 artists World that is opening today.
Cinem(a.i) has a new World worth checking out.

Sloika's Montage will have close to 100 artists releasing work on SuperRare this Thursday. We didn't find a link with details, but we imagine if you are on Twitter, you will see it as it goes live.

---
Thanks for taking the time to read. If you have collections, events or Open Calls coming up, we would love to hear about them! Just reply to this email!
Please feel free to share this email with other artists, collectors and curators!
All the best,
Subscribe to Pop 5 and never miss a post.