1. Touch Grass
Welcome to the MiDiee App where you can Buy the Music Digital Collectible "Go Touch Some Grass" The first Step is to touch and drag the grass around! Make sure to take a look at what is in the grass!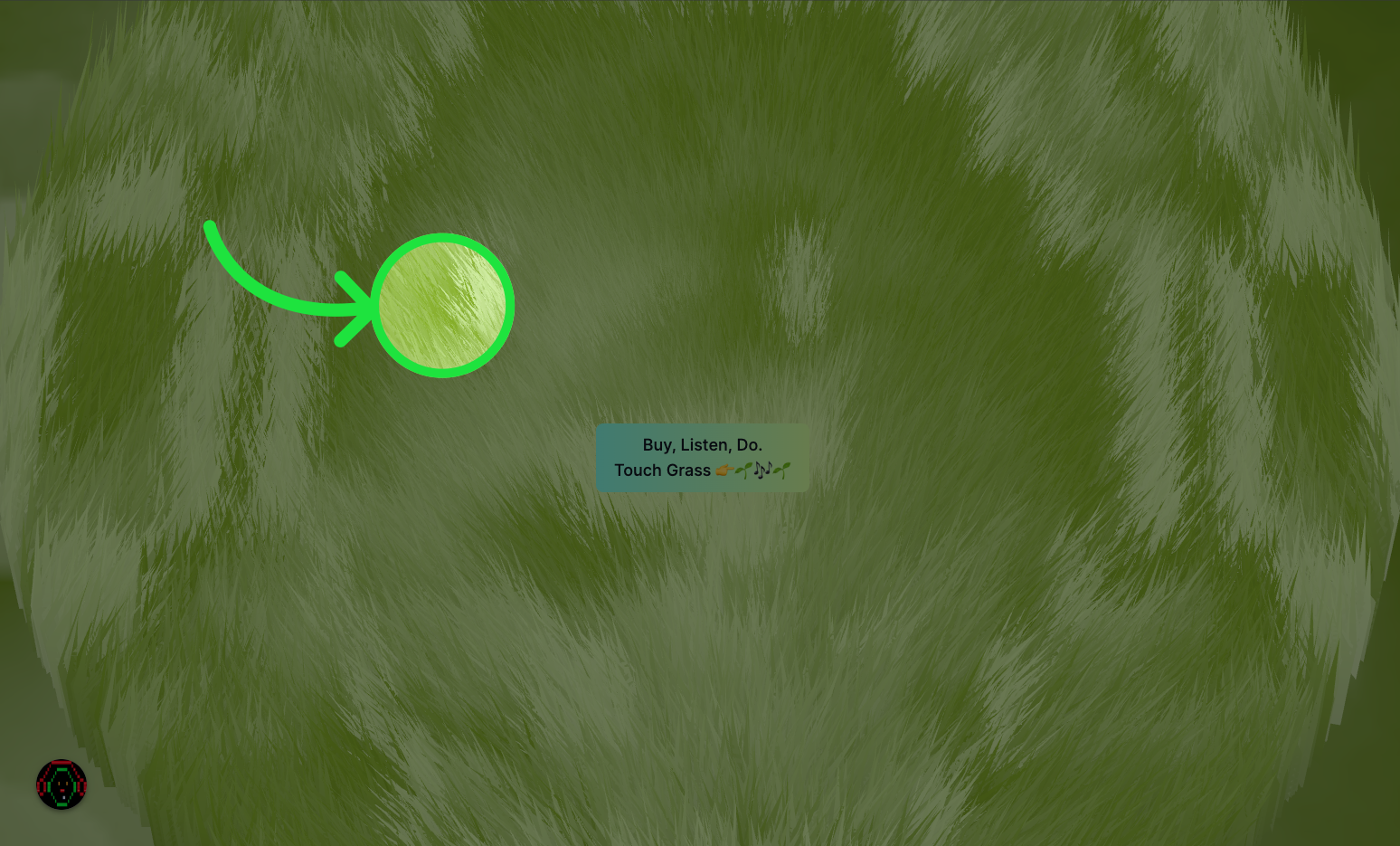 2. Click "Buy, Listen, Do. Touch Grass"
After you spent some time touching the grass. Breathe in and click the Buy, Listen, Do. Touch Grass Button to proceed!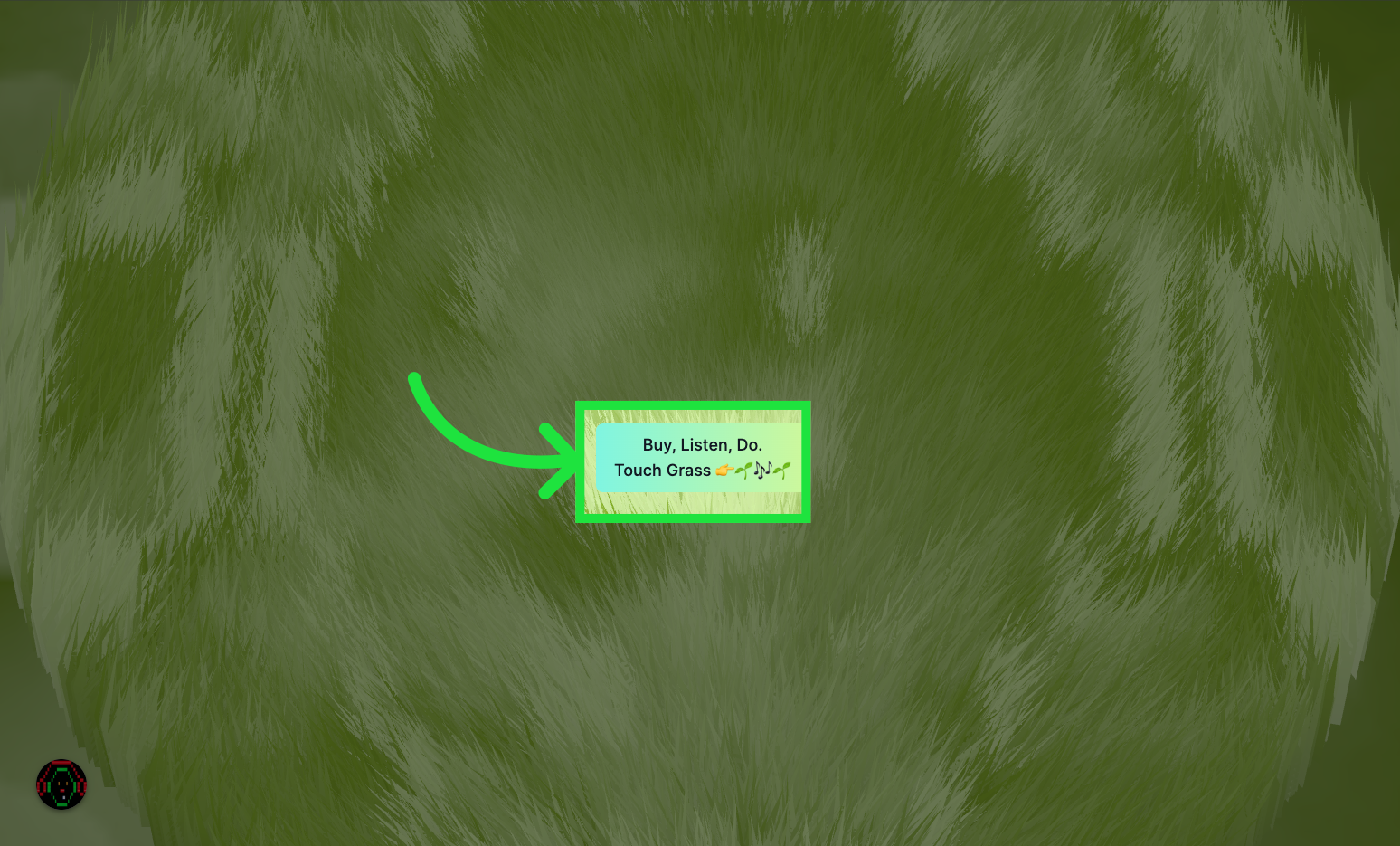 3. Welcome to the Purchase page
Welcome to the purchase screen. On the left you can find the title and description of the Go Touch Some Grass Music Digital Collectible! On the Right side you will find the the incredible music player with full lyric video as well as Quantity and Connect wallet button.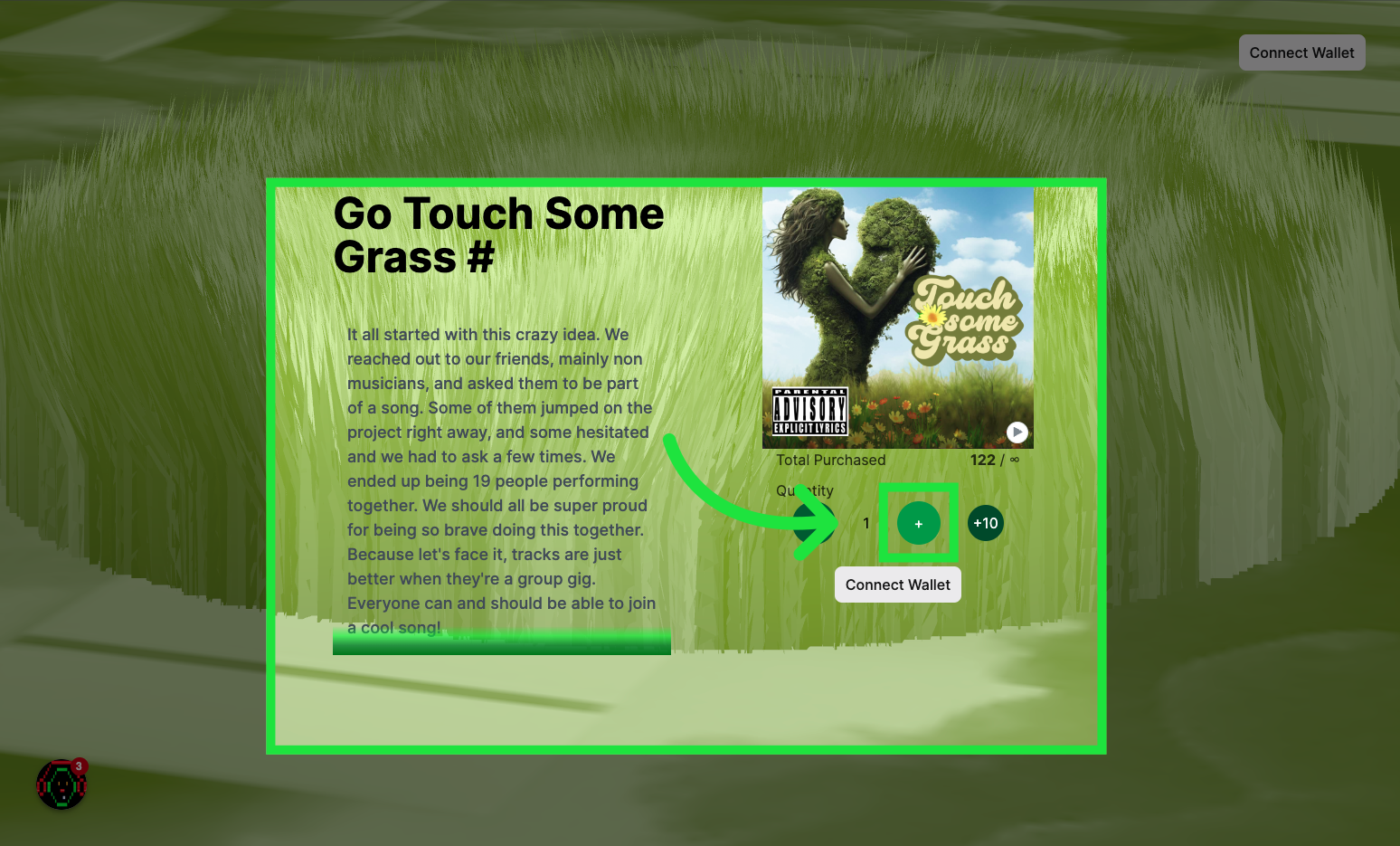 4. Click "Connect Wallet"
To start the purchase you must connect your wallet. If you don't have one you can use your email and a wallet will be created for you.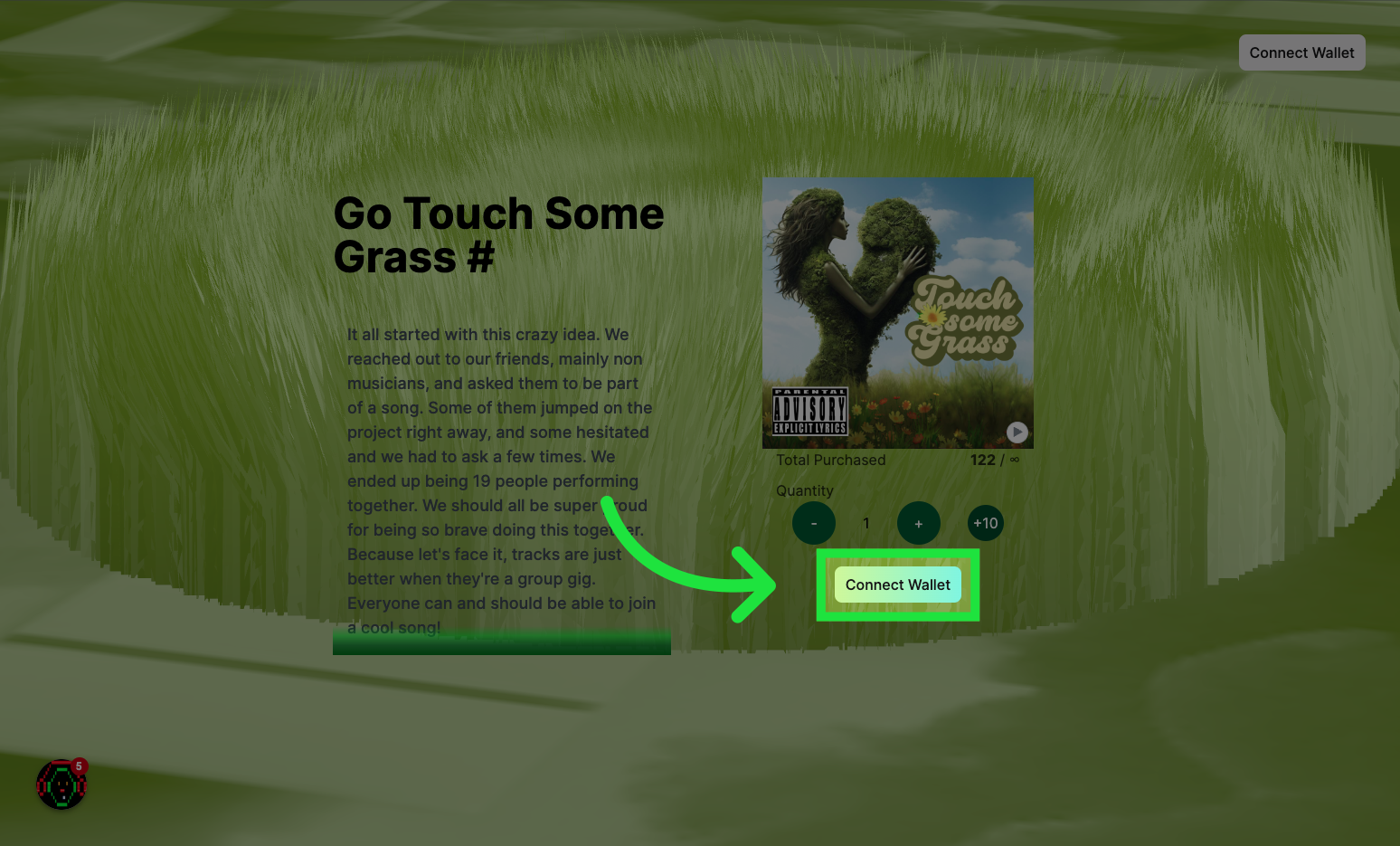 5. Click "Enter your email address"
Let's go through the process of creating a wallet with an email address. Start by entering an email address where a passcode will be sent to you from no-reply@withpaper.com.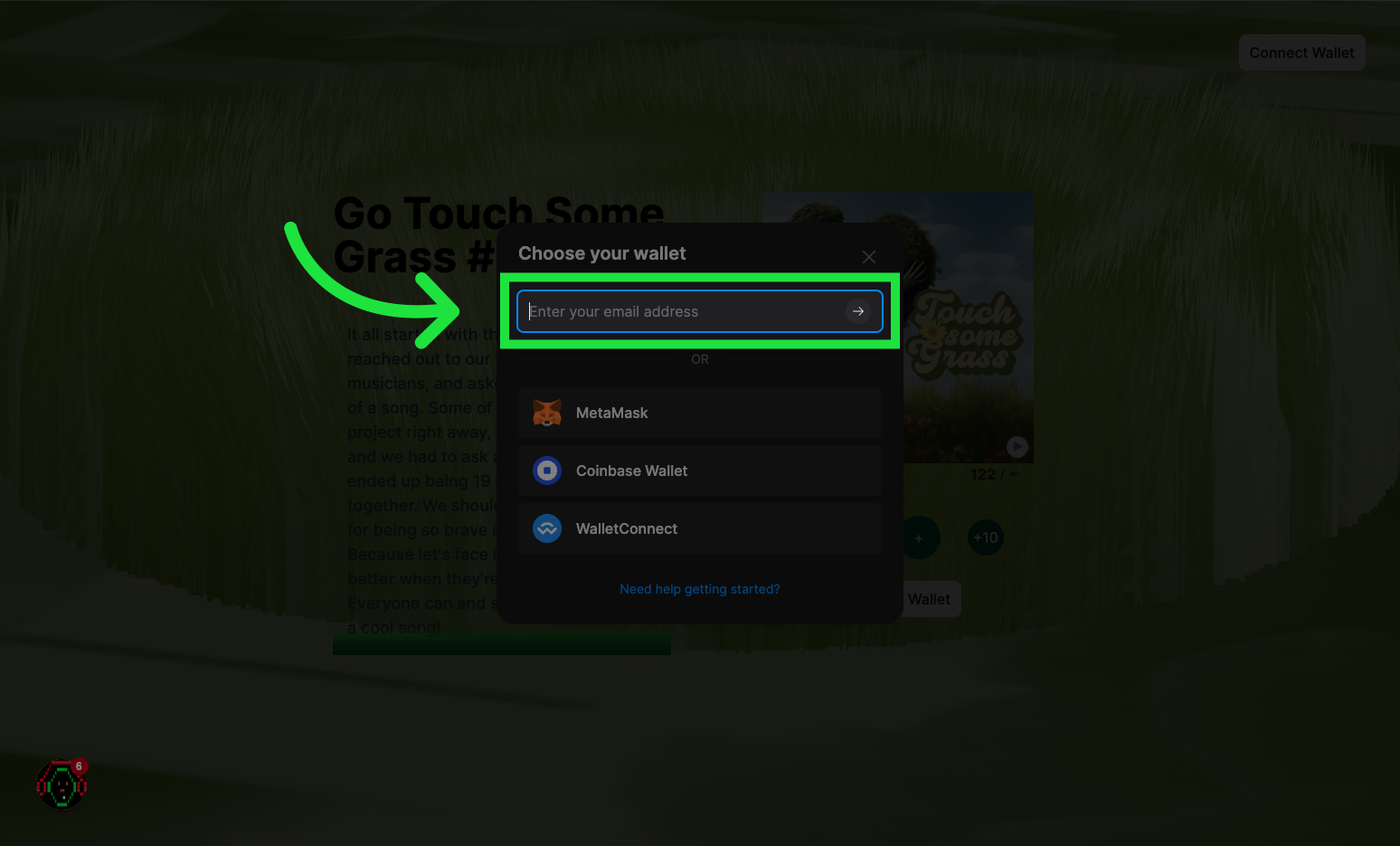 6. Click here
Click the right arrow to continue.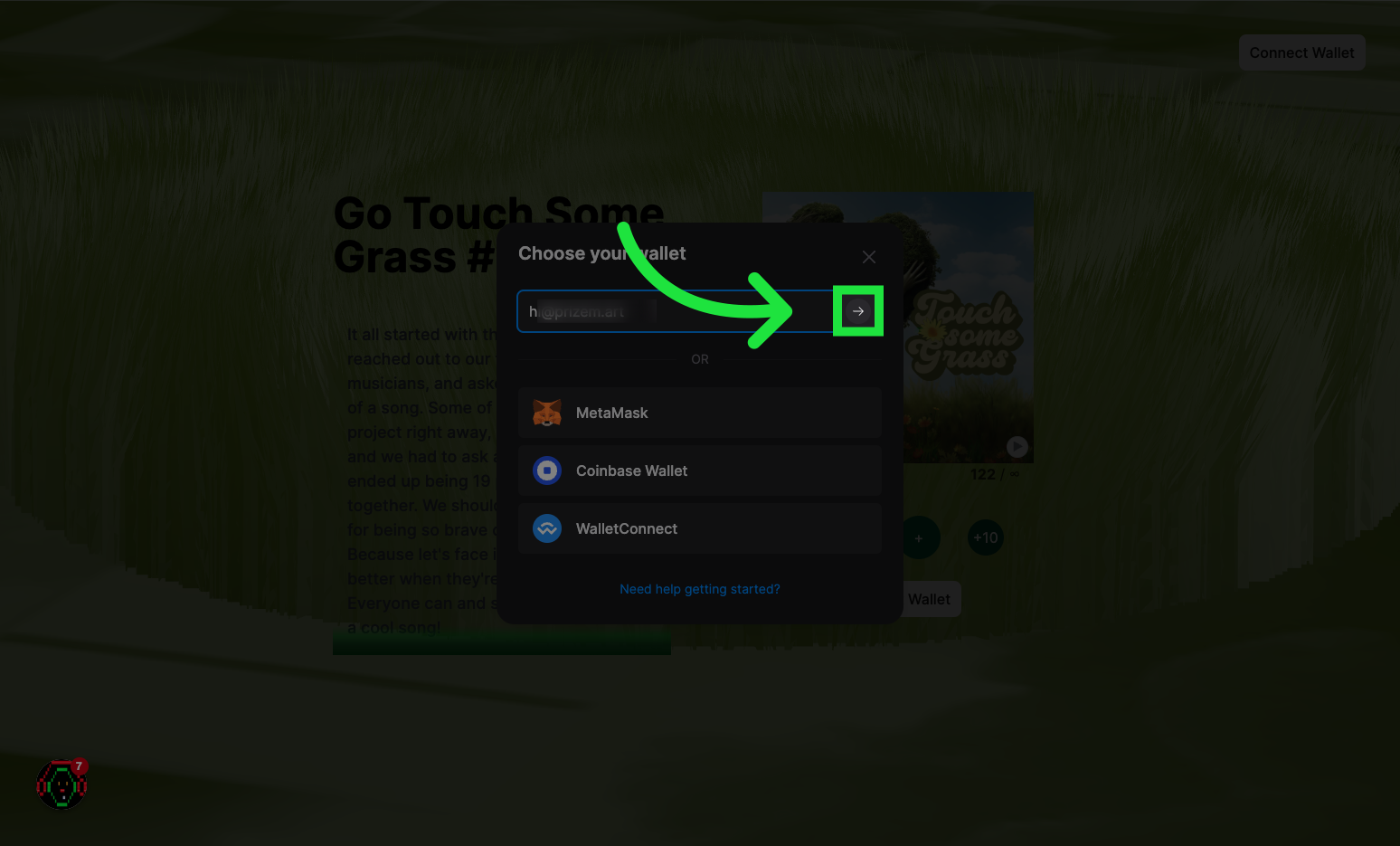 7. Enter the one-time passcode from withpaper
Next you need to enter the one-time passcode that was sent from no-reply@withpaper.com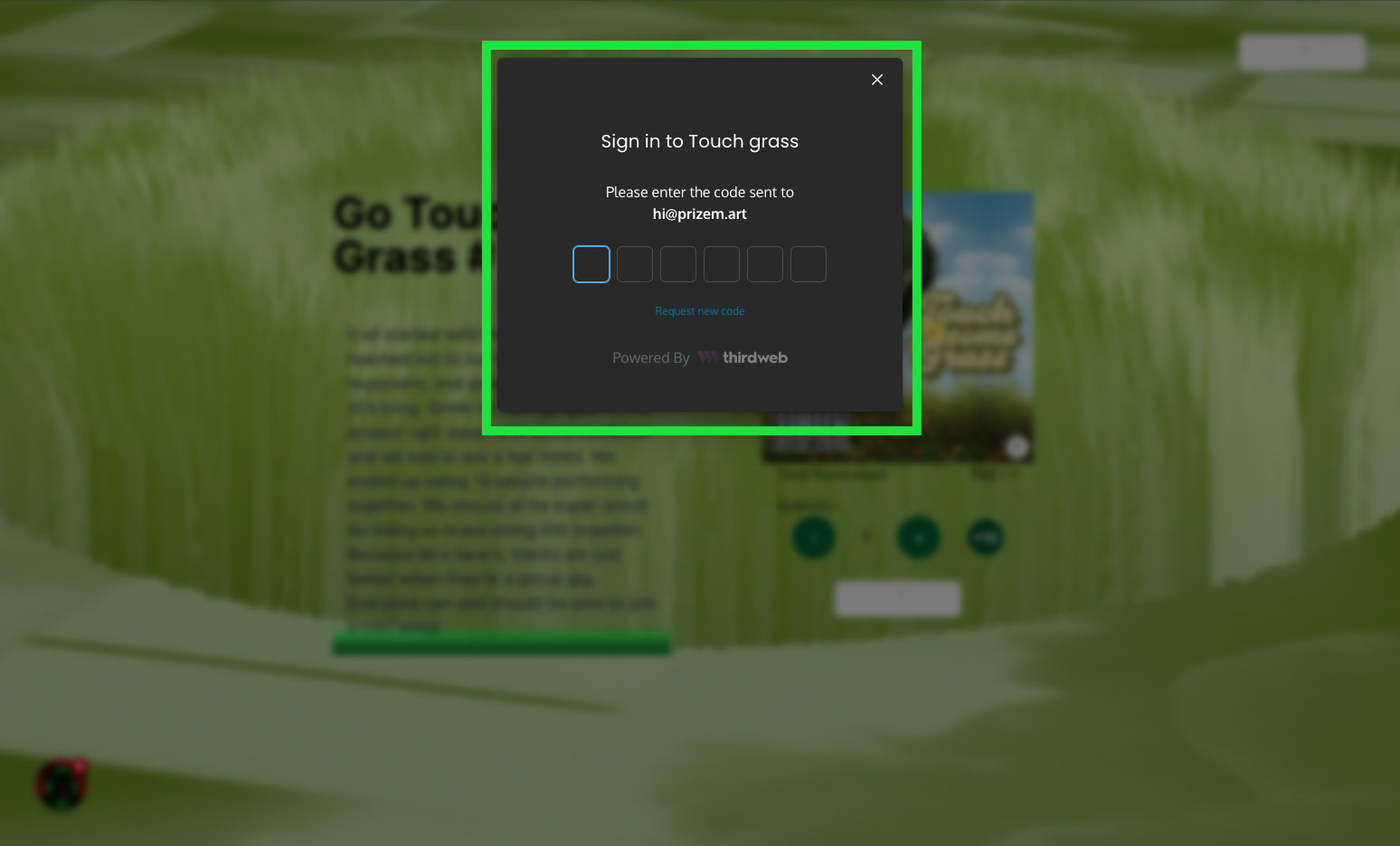 8. Click "Buy with credit card"
Once you are connected you will see 2 Buy Buttons. One allows you to buy with crypto and one allows you to buy with your credit card. Let's pick Buy with credit card which is powered by CrossMint.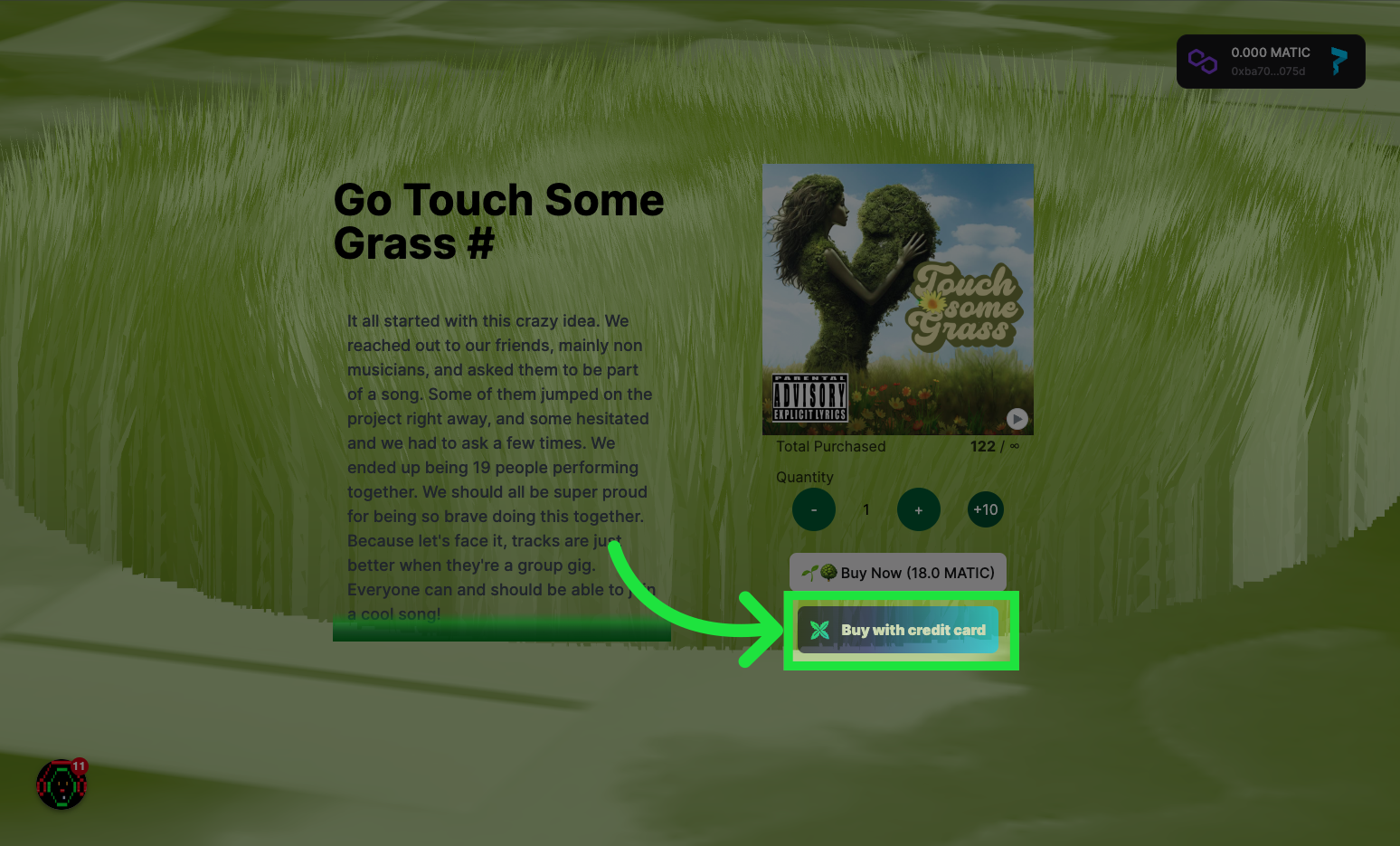 9. Start the Buy with credit card checkout!
You will find a new window or tab with the purchase page. This page will auto detect your region so the currency and value will be automatically converted to your local currency.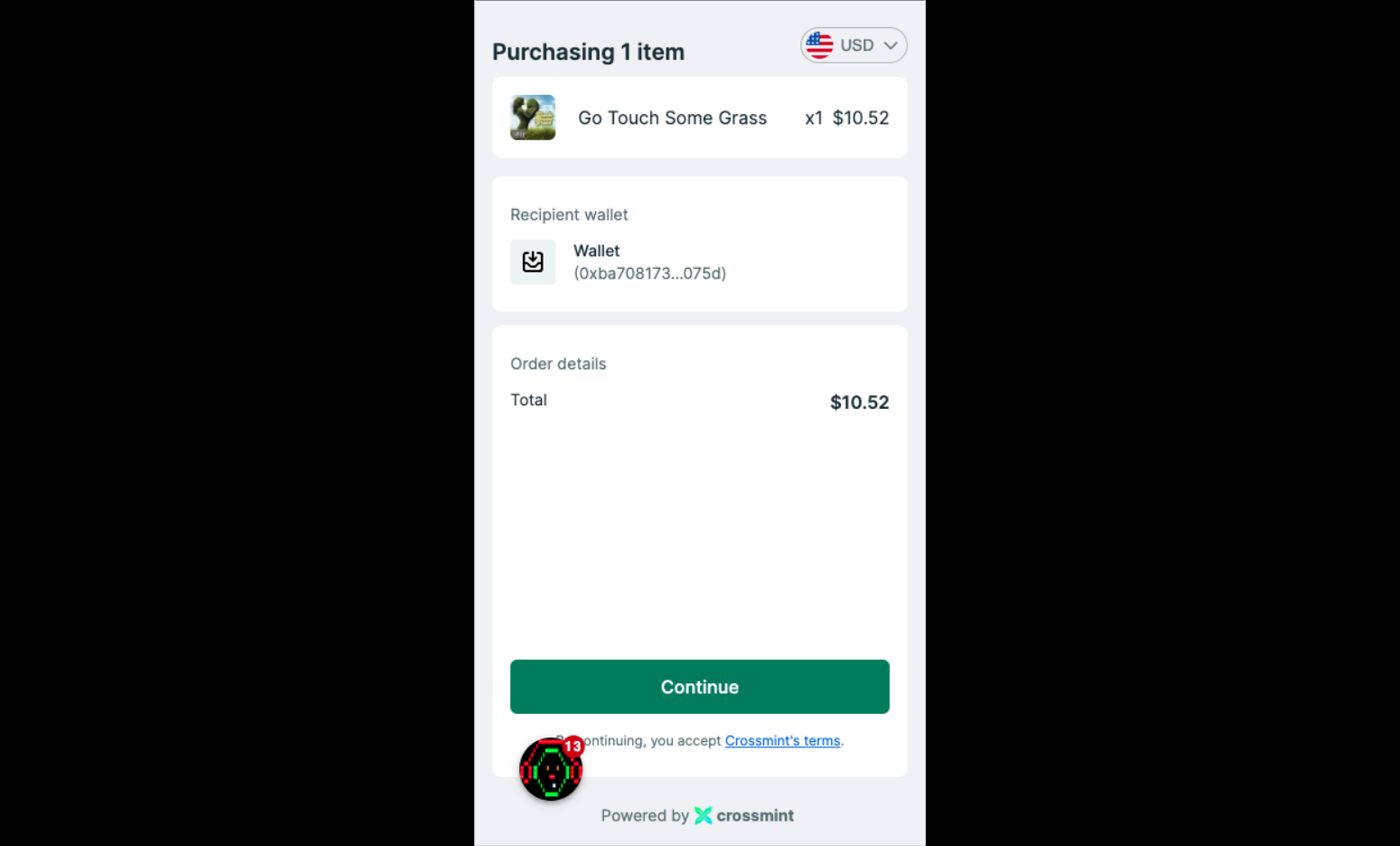 10. Click "Continue"
Click continue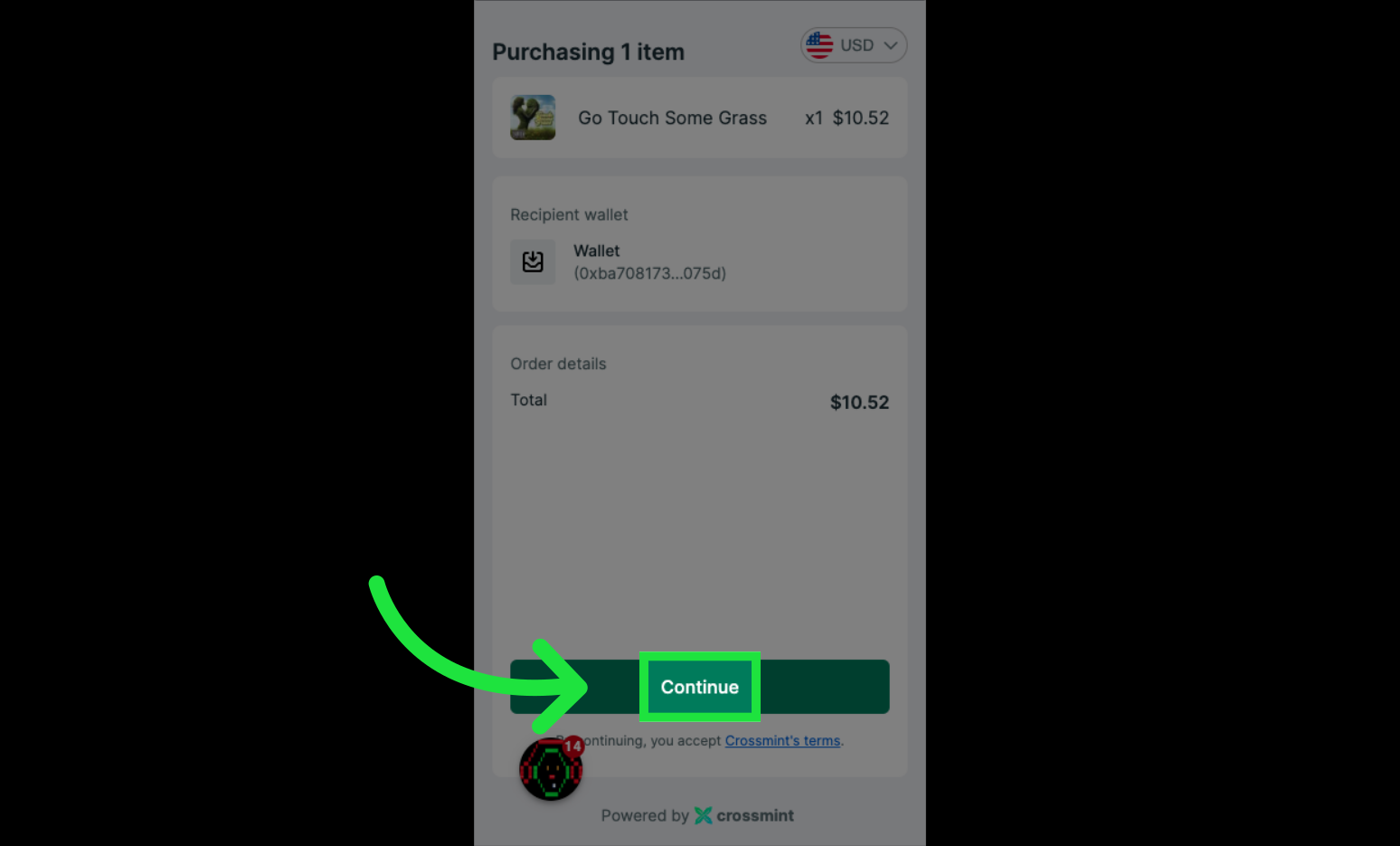 11. Use Google Pay, Apple Pay, or enter credit card details
Depending on which browser you are using you will see Apple Pay, Google Pay, or you can just enter your credit card details.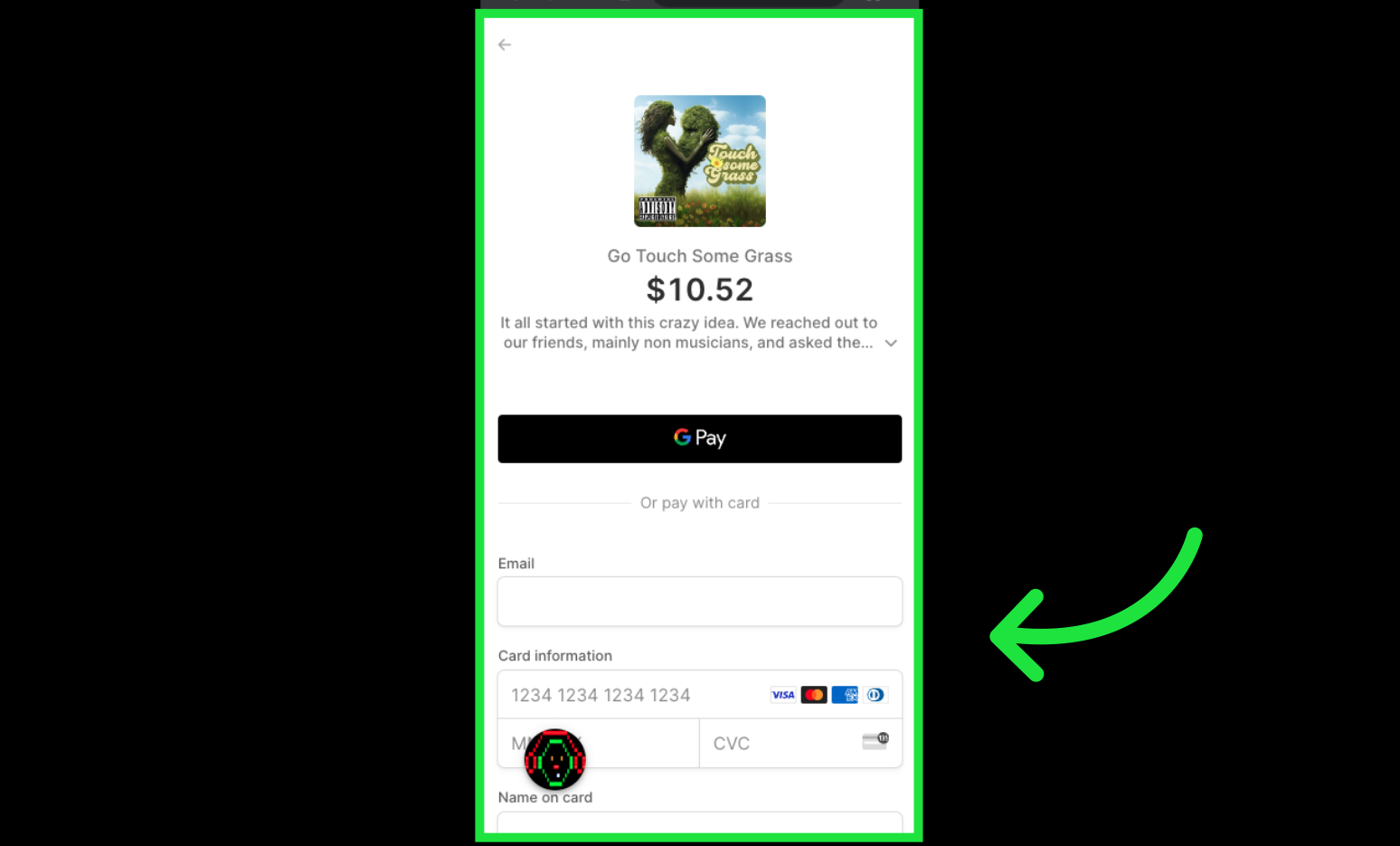 12. Wait for Instant delivery!
You have completed the credit card purchase if you see this screen and it will take less then 3 minutes for your Go Touch Some grass Music Digital collectible to be in your wallet.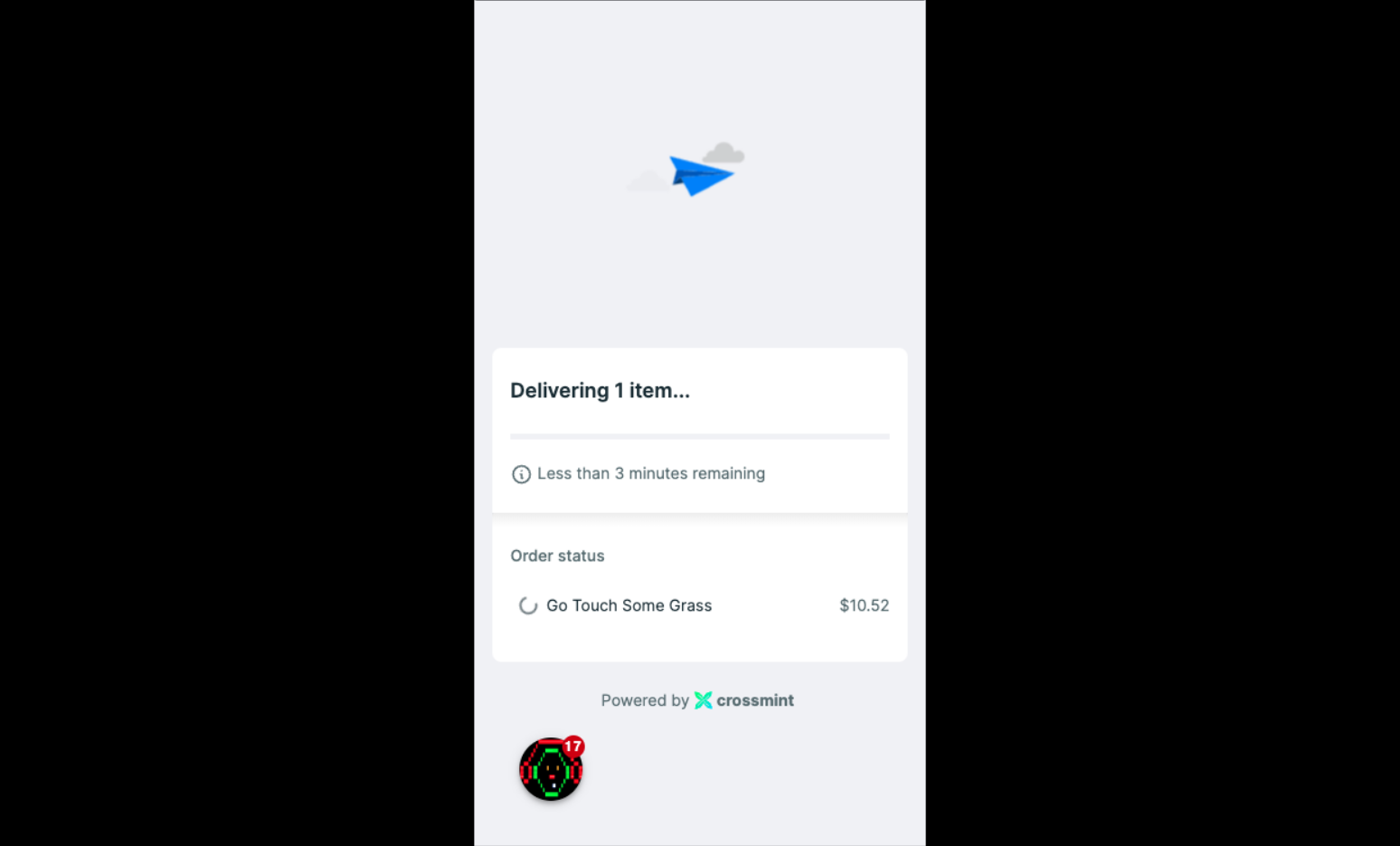 13. Success!
Congratulations you have successfully purchased a digital collectible from the MIDI punkz! Each Digital collectible has a serial number and you can see which one you have collected on the Opensea marketplace.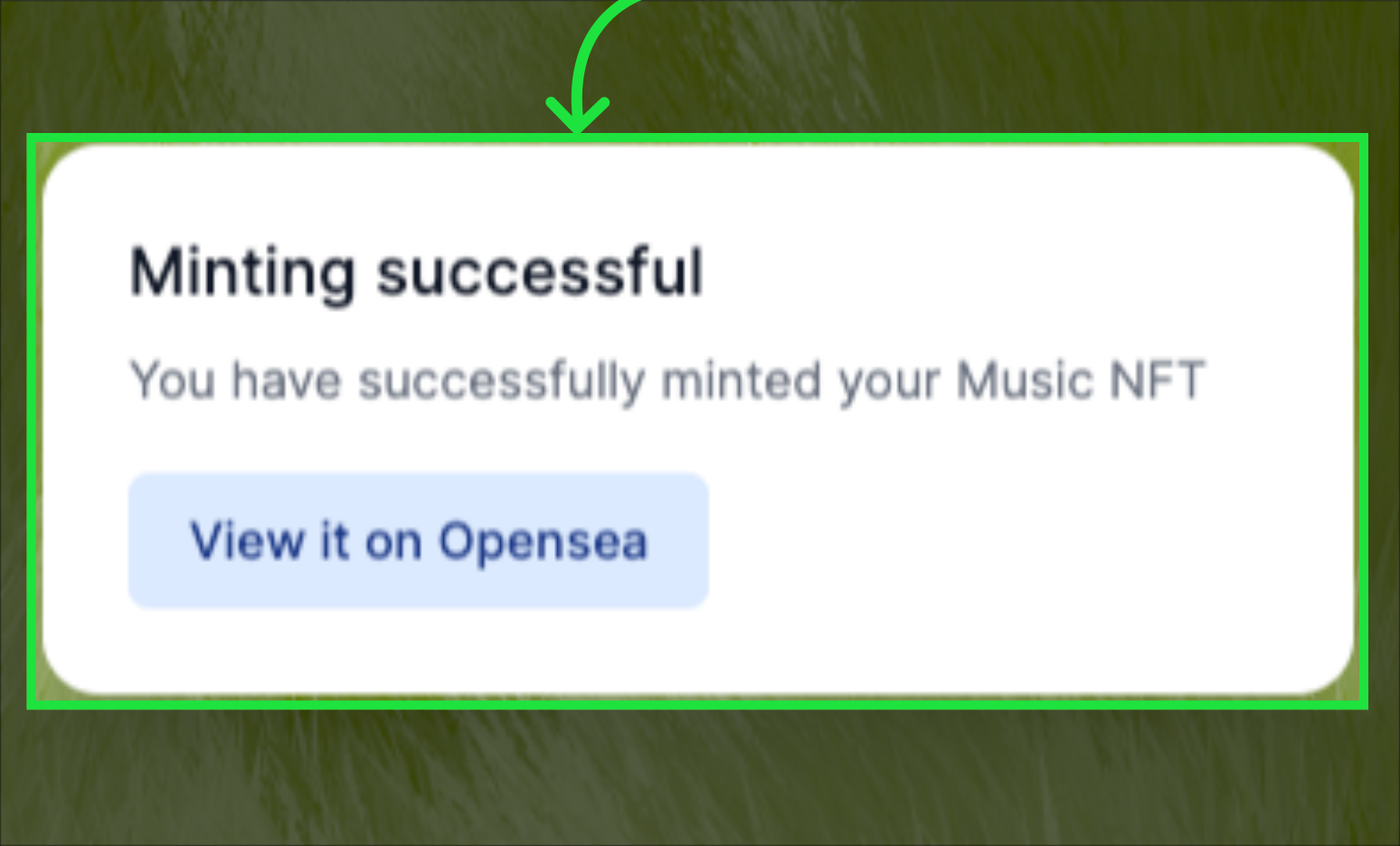 14. View your Digital Collectible on Opensea
On the open sea website you will be able to see the full details on a 3rd party website for your digital collectible. Please enjoy the Lyric Video and revisit anytime!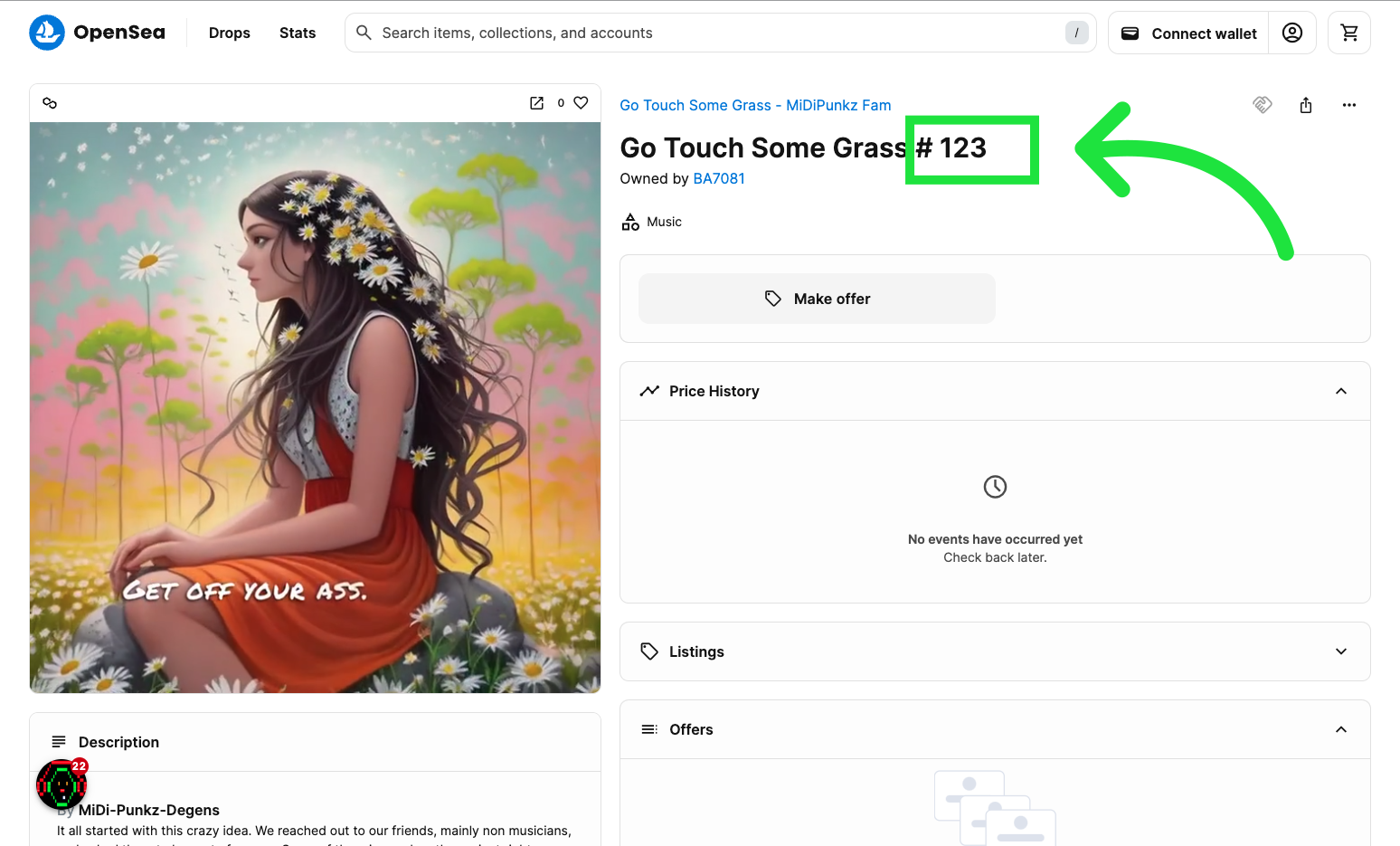 This guide walked you through buying the Go Touch Some Grass Music Digital Collectible on touchgrass.midipunkz.com using your email and credit card. You can now view your new digital collectible on Opensea and enjoy being a part of the MiDi Punkz community!
Subscribe to Prizem Post and never miss a post.
#nftmusic
#midipunkz
#creditcard