🌱 Dear Regens,
This is the Regens Unite Roundup for June 2023!
We hope this message finds you well and thriving.
Regens are on tour in Europe! From Barcelona and England to Bavaria and Paris, the summer months are a beautiful time for regens to come together in person to share learnings and inspiration. We've got many exciting partnerships, initiatives, and collaborations underway that empower the Regen community and further our commitment to a sustainable future.
For day-to-day updates, follow us on Twitter, LinkedIn, & Facebook and connect with the community on Telegram!
👀 Sneak Peek:
Regen Hubs 🌍

Enchanted Villages 🦚

Summer Camps ⛺

Fusion Energy 🔆
---
Regens News 🗞️
---
July Regen Hubs & more 💚
Europe is heating up! June has been a very busy month of planning, and we're excited to announce our presence in both Barcelona and Paris to gather regens from all corners alongside two major sustainability-focused blockchain conferences.
Big news for Paris! 🇫🇷
We're partnering with the Impact Blockchain Conference in launching a Regen Hub on July 20th alongside EthCC, one of the largest conferences of the year. We'll be facilitating thought-provoking discussions around regeneration, the urgent climate crisis, & community organizing for impact.
Interested to join as a participant, or run a session? Make sure to apply now!

Regenerative vibes in Barcelona 🇪🇸
And at ETHBarcelona this week, our very own Guil delivered a session on building regenerative events. We also participated in various side events, running around town spreading the regen vibes. ETHBarcelona is a community-led event centering on the Ethereum blockchain, cryptocurrency, and decentralization. It focuses on education, innovation, art, and creating positive social impact with new technologies and caring communities.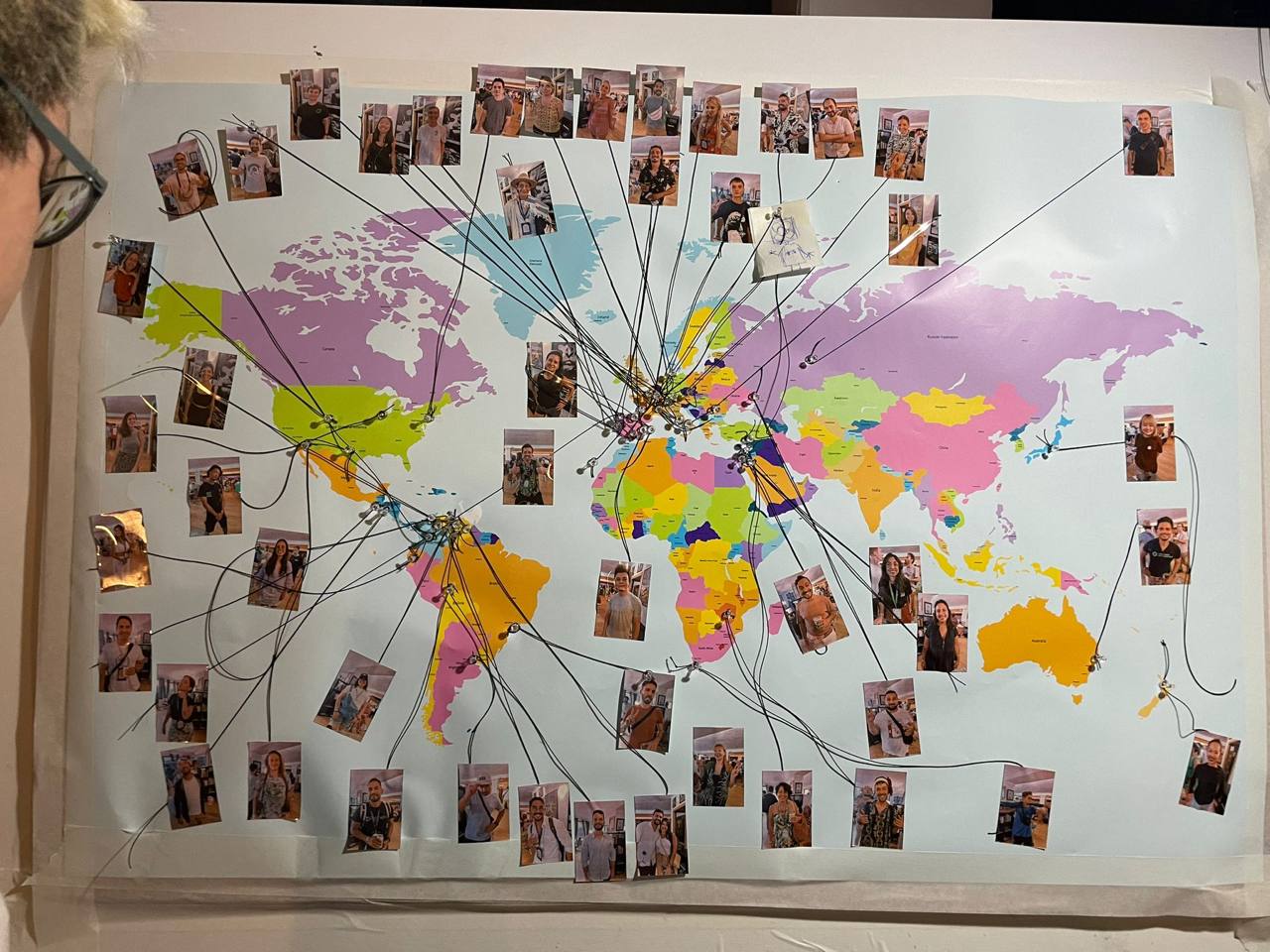 ---
Past Events 👀
---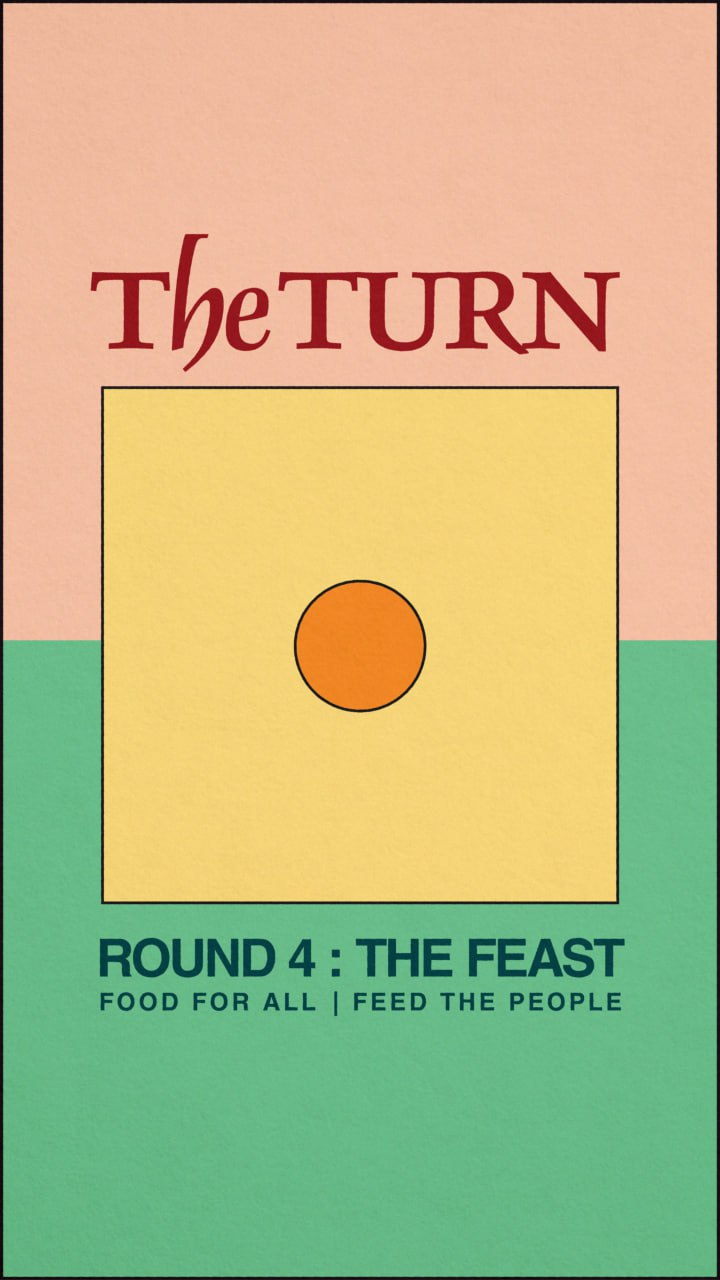 Set up across five cities in Europe, from Brussels to Bangalore, Bristol, Amsterdam, and Berlin. A group of people fed nearly 200 people.
How did this coordination happen? Well, Crypto for the Homeless, a non-profit organisation that was created to help the homeless using crowd-funded cryptocurrencies, had teamed up with an amazing group of people, from Sinouhe Monteiro, Jeremy Akers, Gnoman, WeCo, Atlantis DAO, Rishi, and many others.
How did it work? CryptoFTH reimbursed all the costs in crypto, and then they staked the crypto to the Playnet to fund more regenerative play. The Playnet is a crowdstaking pool to fund regenerative play. The yield funds the games and players of the next Turn. Every player receives Proof of Play NFTs. Proof of Play allows you to vote on the yield's distribution. And the winners of the Turn get more votes. 🌱
The Turn having just finished its fourth round, now has an upcoming event on September 25th. Join their telegram group to stay up to day on all upcoming events 👉 Telegram Group.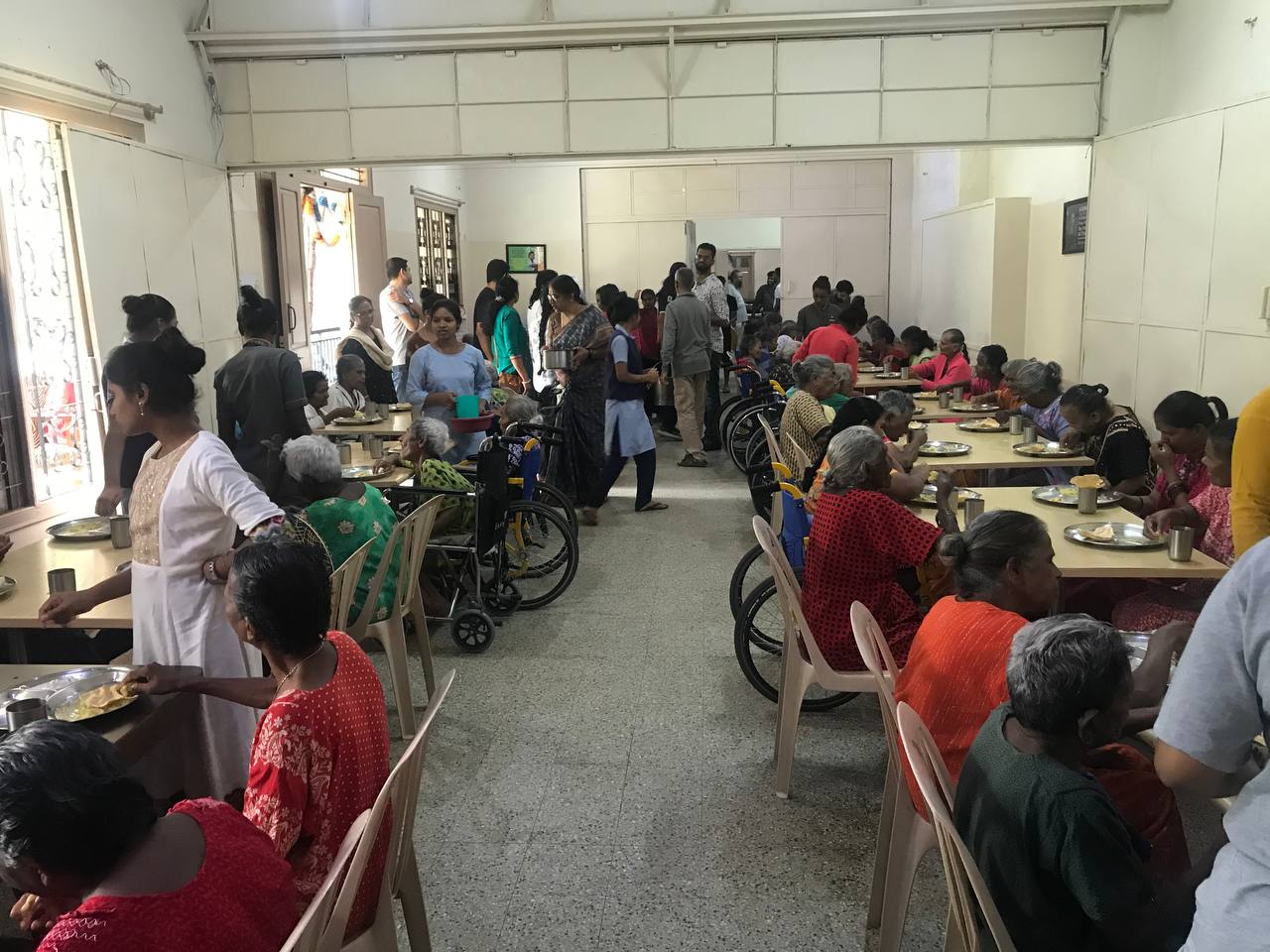 Want to learn more about the Turn? Check out this GreenPill Podcast with Gnoman and Kevin Owocki!
From educational events to innovative projects, we continue to build a network of regens who share a vision for sustainable living and are actively working towards creating resilient communities. Let's continue to make an impact!
---
Upcoming Events 🌍
---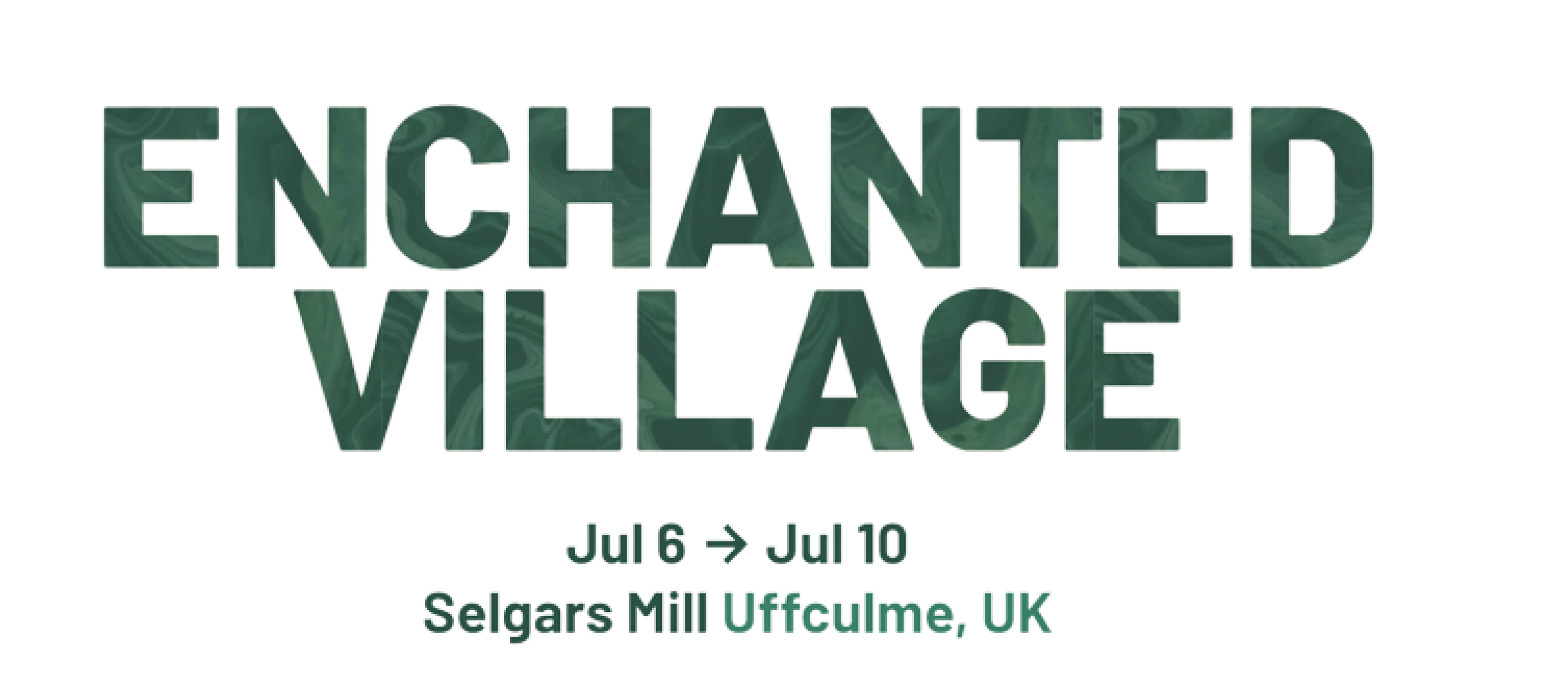 Dates: July 6th - 10th
Location: Selgars Mill Uffculme, UK
Fun, inspiration, learning & life changing connections.
There are many sustainability and net zero focussed conferences and gatherings out there. How many of those events leave you feeling inspired, hopeful for the future and truly regenerated in both mind and body?
Enchanted is an event that invites us to look at old problems with new perspectives; to take a leap of imagination together and allow ourselves to explore new ways of being, living and working.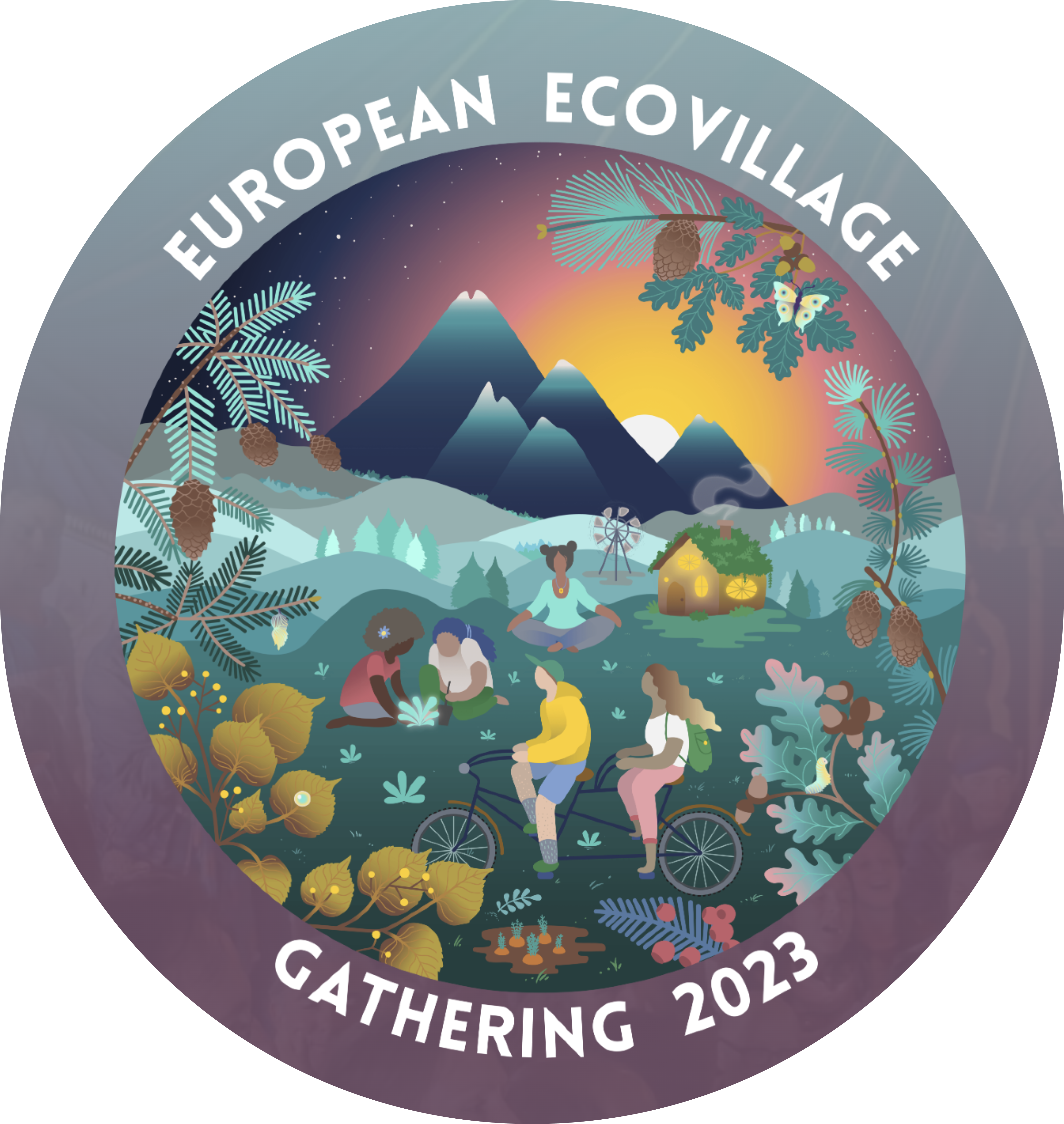 European Ecovillage Gathering 2023 🌍
Dates: July 12th - 17th
Location: Bavaria, Germany
How can we live together harmoniously in the community? How can we live peacefully together on our common planet? How can we create a planetary community of care? At the European Ecovillage Gathering, we will explore these questions through the unique experiences and practices of ecovillages, blending workshops, sharing, and celebration. Together we will connect, expand our wisdom and curiosity, and discover tools to move towards a healthier, more peaceful, and socially just world.
👉 Apply to attend HERE.

Dates: July 31st - Aug 6th
Location: L'arbre qui pousse Ottignies, Beligum
The camp centers around the practice of intentional community living. For one or two weeks we live, work, play, build, create, relax, and learn together based on the principles of care and respect for ourselves, the land, the community around us, and for the planet. We create an experience that finds the balance between relaxing, spending time with (new) friends and family, connecting to the land, and nourishing our mind and body.
The goal of this summer camp is:
To reconnect, with ourselves, with the people around us, and with the land

To learn from each other and embrace the diversity in all of us

To regenerate and experience the rejuvenating power of living in an intentional community

To contribute to the community and to L'Arbre qui Pousse and to leave L'Arbre qui Pousse better than before we arrived
👉 Apply to attend HERE.
---
Regens Community 💚
---
Fusion Energy
A Regenerative Solution for Sustainable Power Generation Explored at F4E Contracting Professionals Roundtable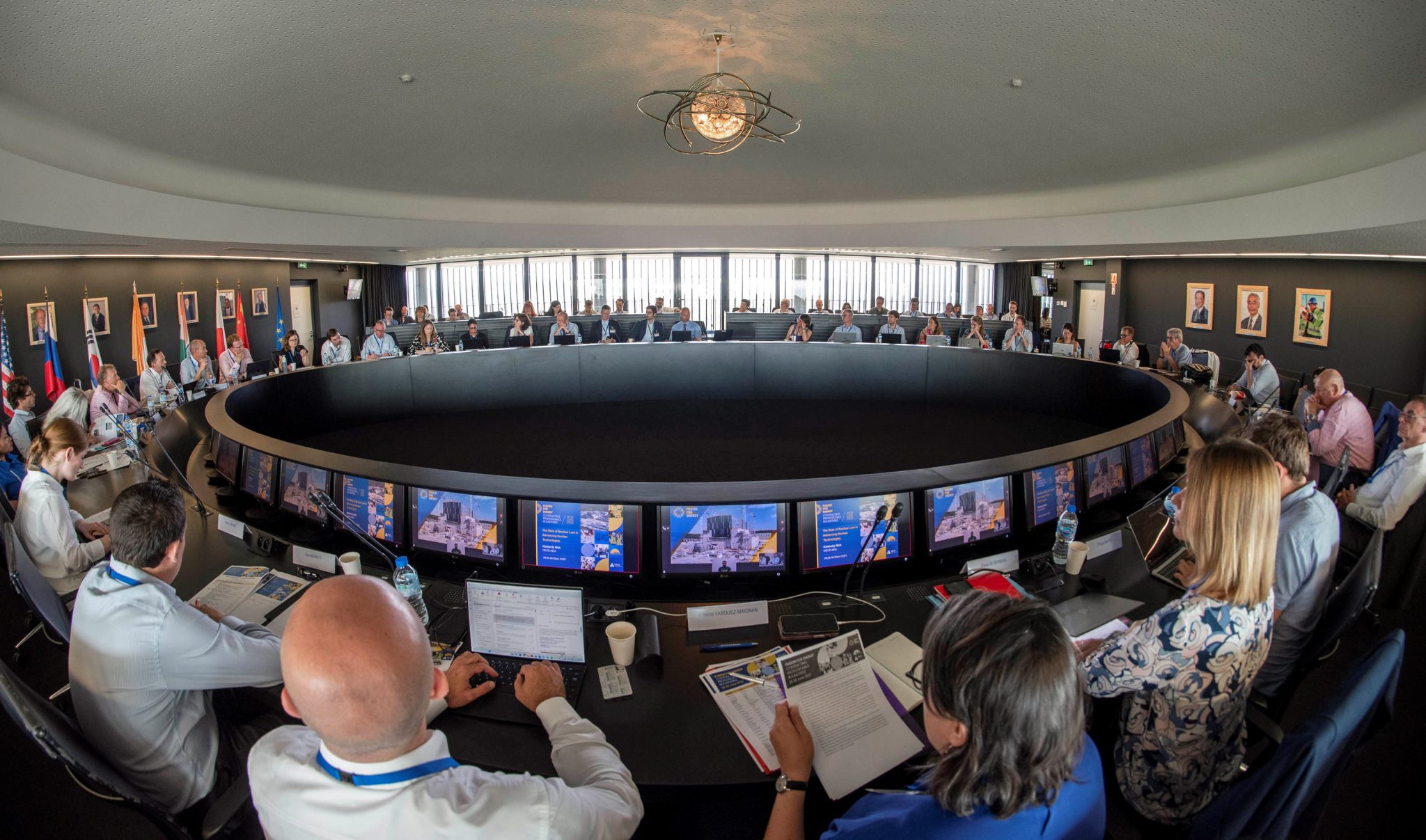 © F4E/ITER Organization
Share by one of our members from the Regen Community, Paige Donner is the founder of Frontier DAO.
The 2nd edition of the Fusion for Energy Contracting Professionals Roundtable, an event held in Cadarache, France, from June 26 to 28, 2023. Organised in collaboration with the International Nuclear Law Association (INLA) and the ITER Organisation, this roundtable brought together over 300 experts from more than 20 countries.
Fusion energy holds significant promise as a regenerative energy source for the future. Fusion reactions, which can produce abundant energy without greenhouse gas emissions or long-lived radioactive waste, align with the principles of regeneration and sustainability.
In the context of renewable energy sources, fusion energy offers the potential for long-term energy generation, contributing to the regeneration of our planet's resources. The discussions at the F4E Contracting Professionals Roundtable, while focused on the legal and regulatory aspects of fusion energy projects, underscored the importance of global collaboration and accelerating the development of fusion technology. By advancing fusion energy for peaceful purposes, we can embrace a regenerative energy solution that addresses both our energy needs and environmental challenges
For more information check out this article 👉 Fusion for Energy
---
We encourage you to share this newsletter with anyone who may be interested in joining our mission. Together, we can build a better world for ourselves and future generations.
Wishing you all the best,
The Regens Unite Team
---
If you want to stay up-to-date on our latest news and events, make sure to follow us on Twitter, LinkedIn, & Facebook.
Connect with our community on Telegram to continue the conversation!