Hello Fellow Regens,
Regens Unite is closing off the summer hot with events in London and Berlin - and you're invited! ❤️‍🔥
Get ready to ignite your passion for regeneration and embark on an exhilarating journey of connection, innovation, and collaboration.
---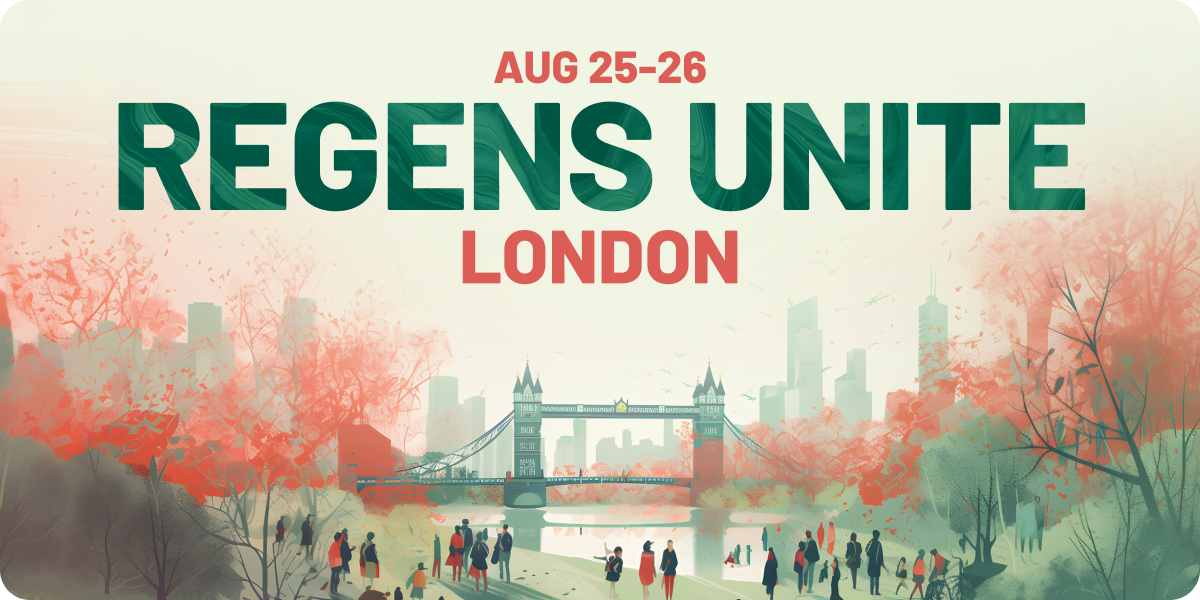 Regens Unite London
Dates: August 25th - 26th
Location: Cody Dock, London, UK
Grab your ticket here 👉 https://www.regensunite.earth/event/regens-unite-london
---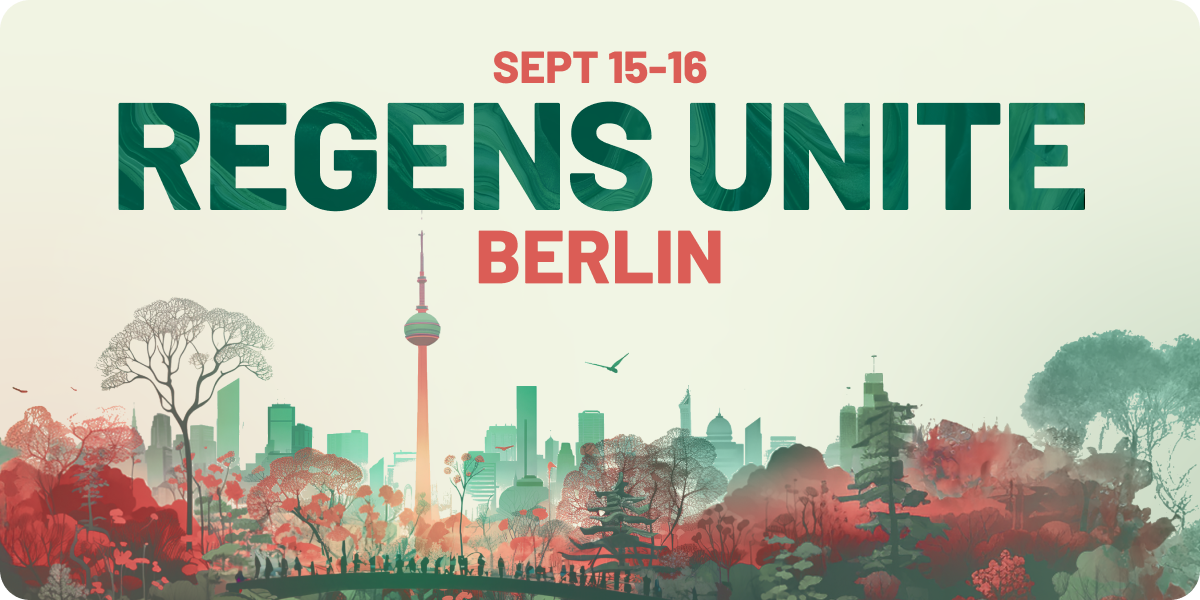 Regens Unite Berlin
Dates: September 15th - 16th
Location: Moos, Berlin, Germany
*Now accepting session applications, sponsors, and ticket requests!
Grab your ticket here 👉 https://www.regensunite.earth/event/regens-unite-berlin-2023
---
What to expect from our events:
Unconference-style events with participatory formats

Engaging sessions and workshops led by experts in various fields

Opportunities to network with like-minded individuals and build lasting connections

Thought-provoking discussions on topics that matter for a regenerative future

Self-care practices, nature walks, and revitalizing experiences

A platform for co-creation and sharing of projects
Whether you are a technologist, activist, investor, artist, healer, builder, or simply someone passionate about creating a better future for communities and the environment, Regens Unite welcomes you to join us and be part of this movement.
We look forward to seeing you on the ground!
Warm regards,
The Regens Unite Team 💚
---
If you want to stay up-to-date on our latest news and events, make sure to follow us on Twitter, LinkedIn, & Facebook.
Connect with our community on Telegram to continue the conversation!