Welcome to the newest edition of The Bi-Weekly Grail! Now, we're not mathematicians, but we've heard that 'bi-weekly' is roughly two times cooler than 'weekly'.
A warm welcome to all our new readers! In this series, we aim to cover recent events since our last article, share our thoughts, and maybe even provide some future insights. We hope you enjoy the read and the bi-weekly dose of coolness!
Our series of articles/newsletters keeps our community informed about our achievements and upcoming updates.
If you have any questions related to the project, feel free to ask on our Discord channel. Our project team is always ready to assist.
Lil Skulls:
Last week, we successfully minted our Lil Skulls collection, a series of 6,666 unique and vibrant pixel art NFTs 🎉
Lil Skulls will serve as the primary and brand-defining PFP collection of the RektSkulls ecosystem. Our project has complex mechanics, including staking of Essences, REKT token, auctions, and more. Lil Skulls are designed to provide a simple and accessible entry point into the RektSkulls project, offering something more familiar to the NFT community.

With Lil Skulls, we aim to emphasize two key aspects:
From the perspective of art and brand identity, we believe that Lil Skulls will distinguish themselves from the recent influx of low-quality pixel art collections in NFT space, potentially evolving into an iconic and classic staple within the realm of pixel art PFPs.

We intend to support Lil Skulls holders with diverse utilities, linked to our upcoming game and future game-related collection drops. Our goal is to promote the strategy of "simply hold and enjoy benefits". For those interested in more complex opportunities, we recommend looking into REKT token and staking, as all elements of our project will be closely tied to the future game.
The reveal of Lil Skulls represents our next major milestone, planned for May 18th at 5 pm UTC. Remember, 66 Lil Skulls will be rewarded with ETH, so if you wish to prevent your prize-earning skull from being sniped, please remove it from listings.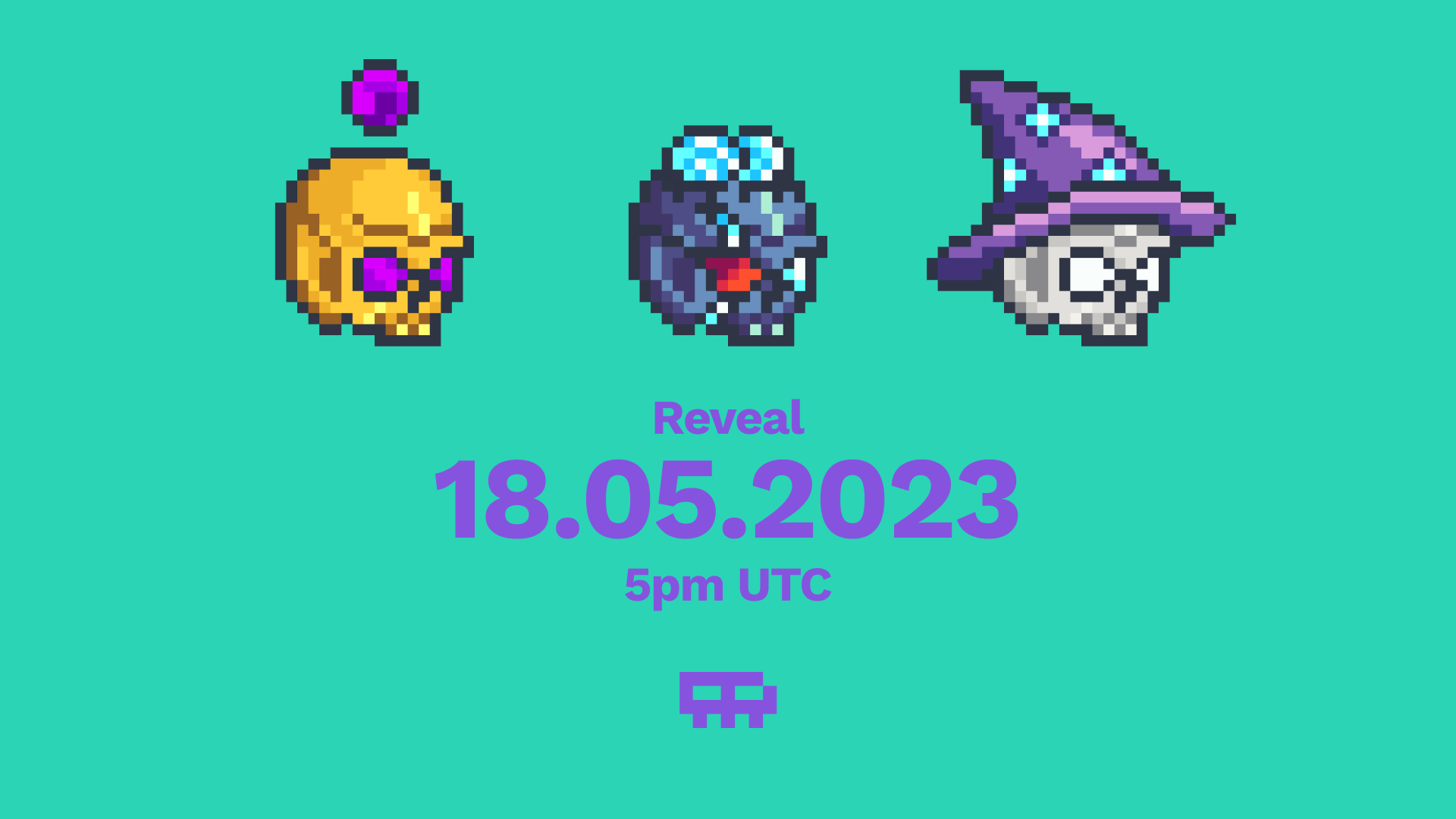 Genesis Skulls:
The auctions for the first 20 Genesis Skulls are drawing to a close. We extend our congratulations to all the winners. Below, you'll find the Genesis Skulls that were minted over the past few weeks:

Only one Genesis Skull remains to be minted from the initial set of 20. After this, the remaining 46 Genesis Skulls will be minted over a span of 46 weeks. We won't start new auctions immediately, as we have been concentrating on our new Lil Skulls collection recently. The commencement of new auctions will be announced separately at a later date.
Dima's game development blog:
Welcome back to my game development blog. Now that we've completed all the game documentation and pre-production stages, we've embarked on the actual game development process.
I am working closely with the art director and illustrators on character and enemy models. We're beginning to draft initial versions of dungeons and environments. On the development front, we're rolling out early game builds and starting to test features like movement, targeting, and combat. The backend development is underway too, which includes the marketplace system, chat system, trading system, leaderboard, and the underlying database infrastructure for these game elements.
I find immense joy in directing and being deeply involved in all aspects of game development. I hope that my vision and attention to detail will culminate in an excellent gaming experience.
Stay tuned for more information about our game studio. We'll be making a separate announcement about it this week.
RektSkulls ecosystem overview:
Last weeks, we didn't observe any significant shifts regarding the REKT token. Considering the current market cap, we can confidently assure all holders and potential buyers that "You're still early!".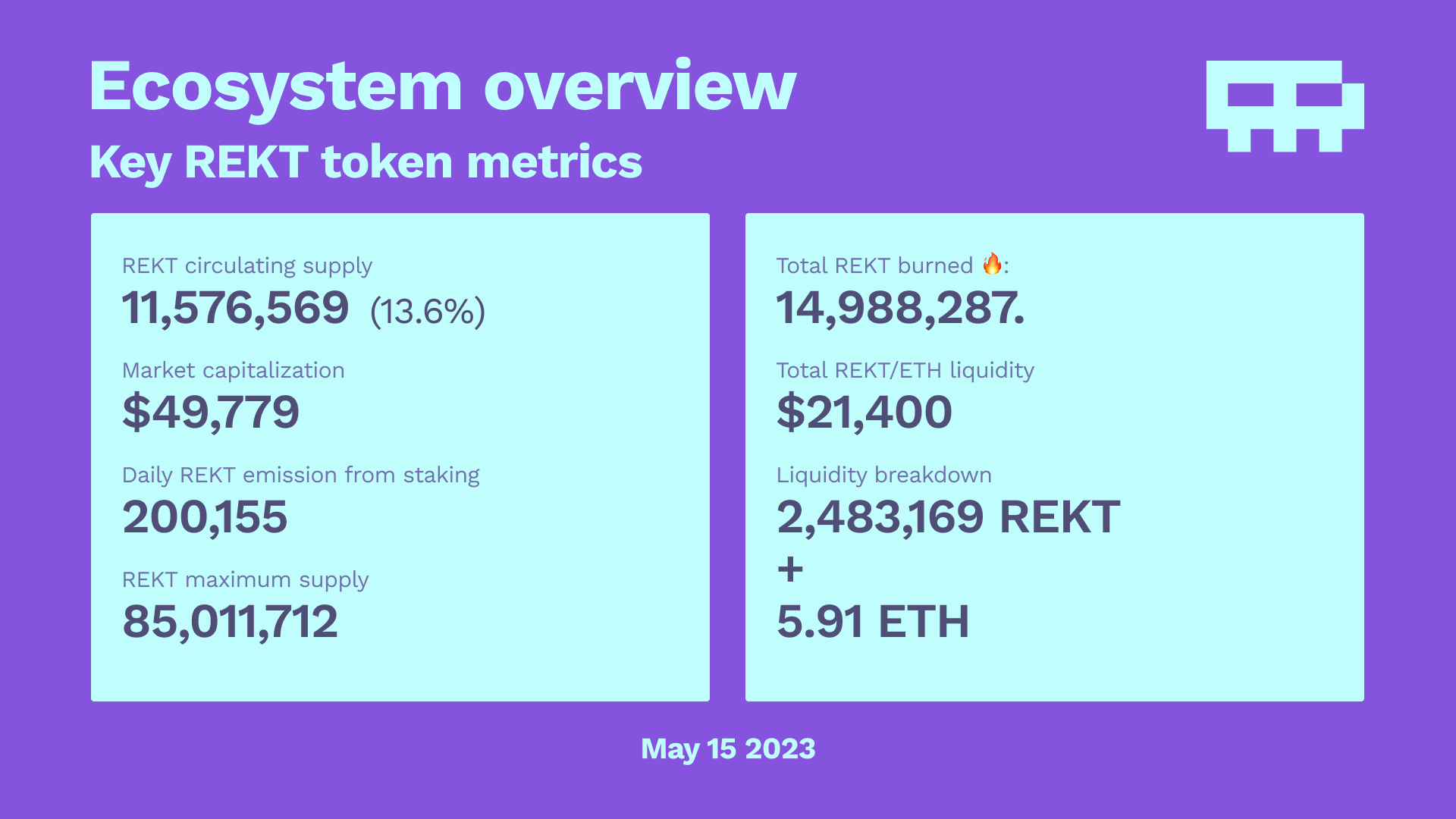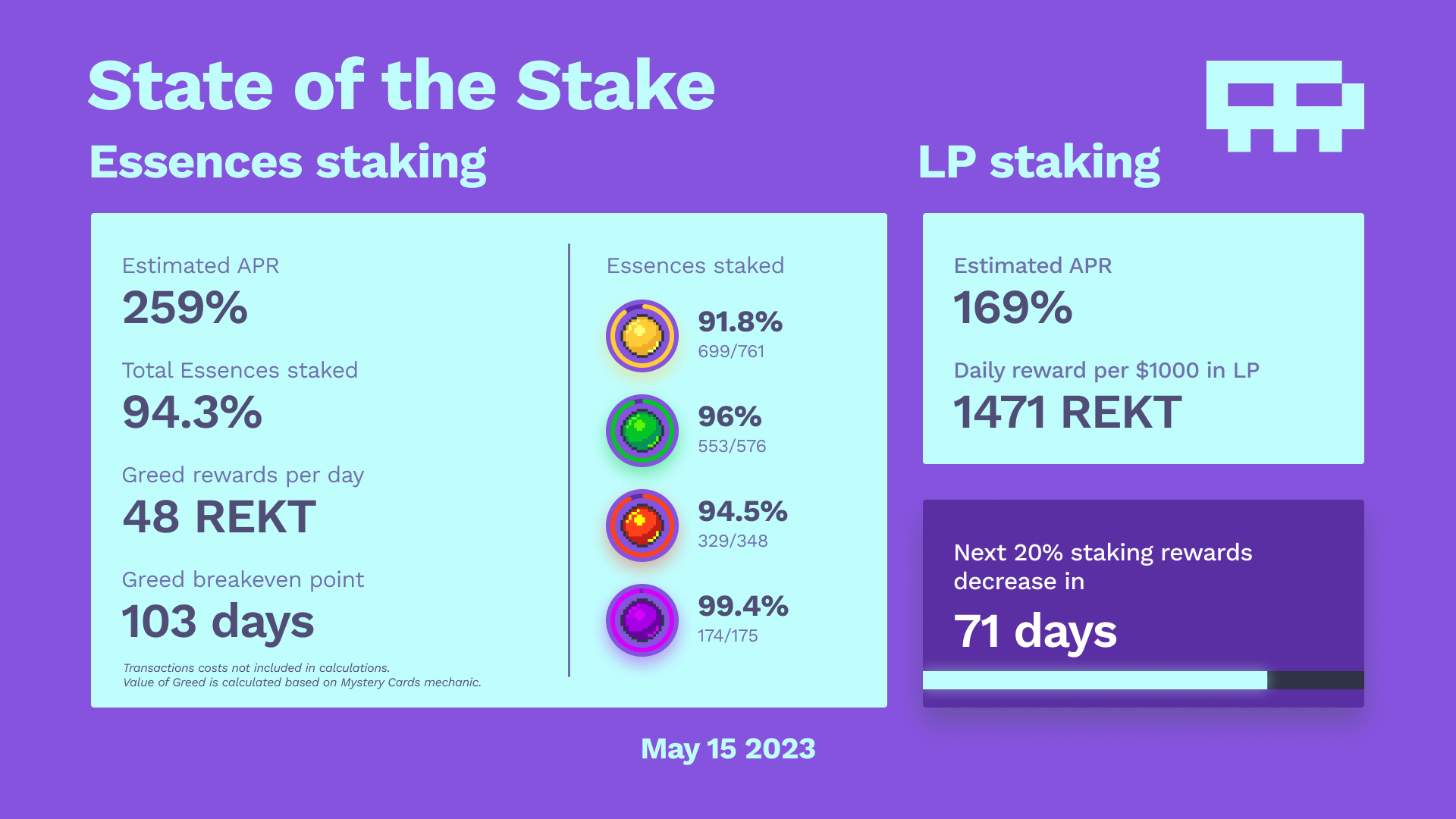 Thank you for dedicating your time to exploring this piece!
Be sure to follow our social media channels for all the latest updates and explore the additional links provided to learn more about our thriving ecosystem.
Lil Skulls PFP collection: https://opensea.io/collection/lil-skulls-official
Genesis Skulls PFP collection: https://opensea.io/collection/rektskulls-genesis-skulls
REKT token: dexscreener.com/ethereum/0x2e8a9330147d9a4a50c893ed3b28ad20328ff486
Website: rektskulls.com
User dashboard (dApp): app.rektskulls.com
Twitter: twitter.com/RektSkulls
Discord: discord.gg/rektskulls
Subscribe to Rekt Skulls and never miss a post.