Second episode of Weekly Grail is here! Our series of articles/newsletters to keep our community informed about our achievements and upcoming updates.
If you have any questions related to the project, feel free to ask on our Discord channel. Our project team is always ready to assist.
Project updates:
Highlight of the previous week was listing of the REKT token on the main coin aggregator platforms: CoinMarketCap, CoinGecko and CryptoRank 🎉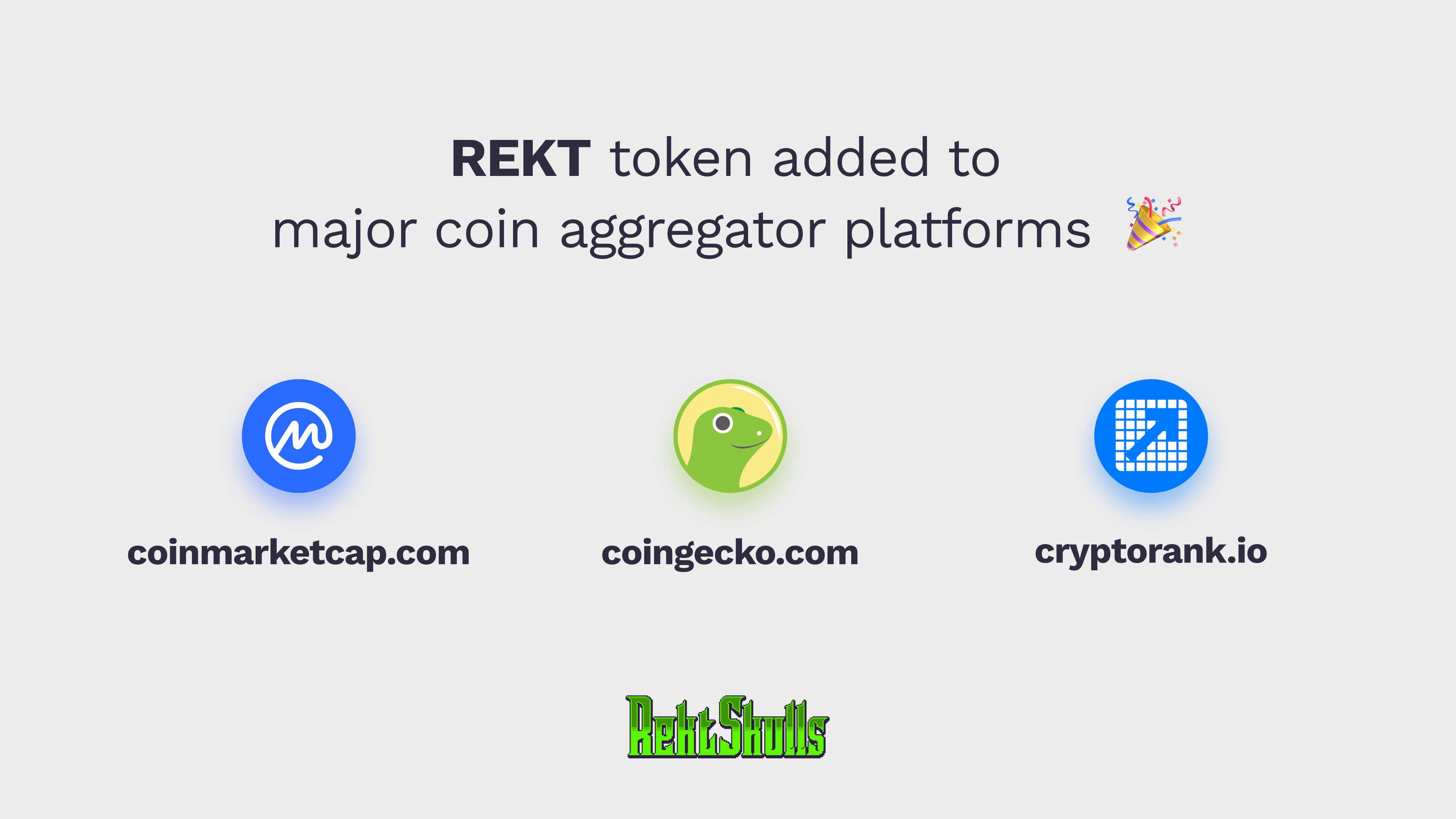 We have reorganized the F.A.Q. section on our Discord and made some UI improvements to our main website.
We have reached out to private Telegram groups to showcase our project and lay the groundwork for future marketing efforts.
However, we want to proceed with caution in regards to marketing at this time, as our circulation supply is still limited and there are no active use cases for the REKT token. Potential buyers may be wary of the high influx of new tokens entering the market each day. But as the circulation supply grows and we introduce the Genesis Auctions and other exciting new mechanics, we will ramp up our support for the token.
In terms of new mechanics, we are working on something mysterious and plan to unveil it prior to the Genesis Skulls auctions.
Stay tuned for further announcements with all the details.

We continue to utilize the token transaction fees and ETH from royalties as support for the liquidity.
Today, 39,029 REKT + 0.50 ETH were added to the liquidity and locked/burned forever.
RektSkulls ecosystem overview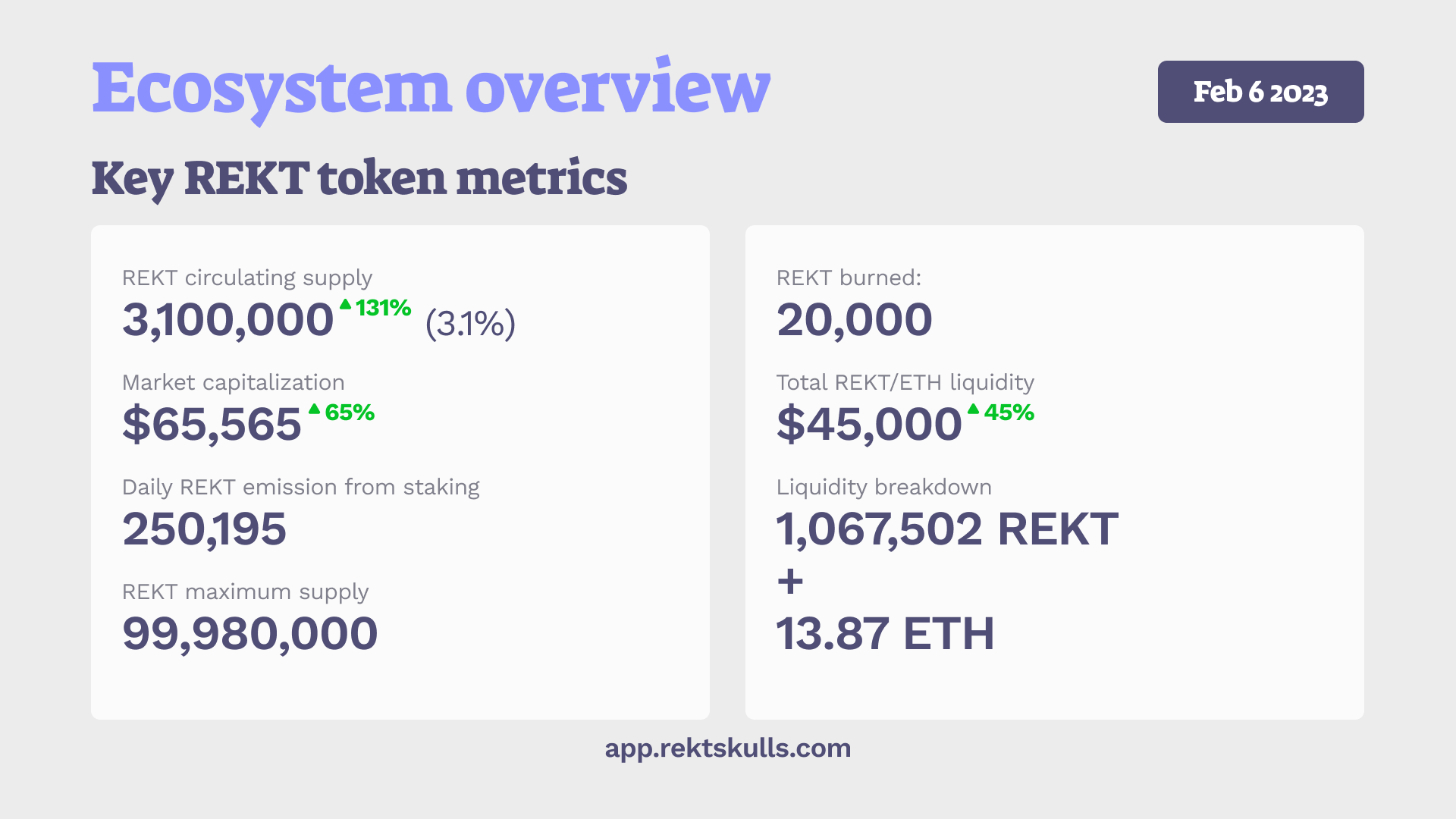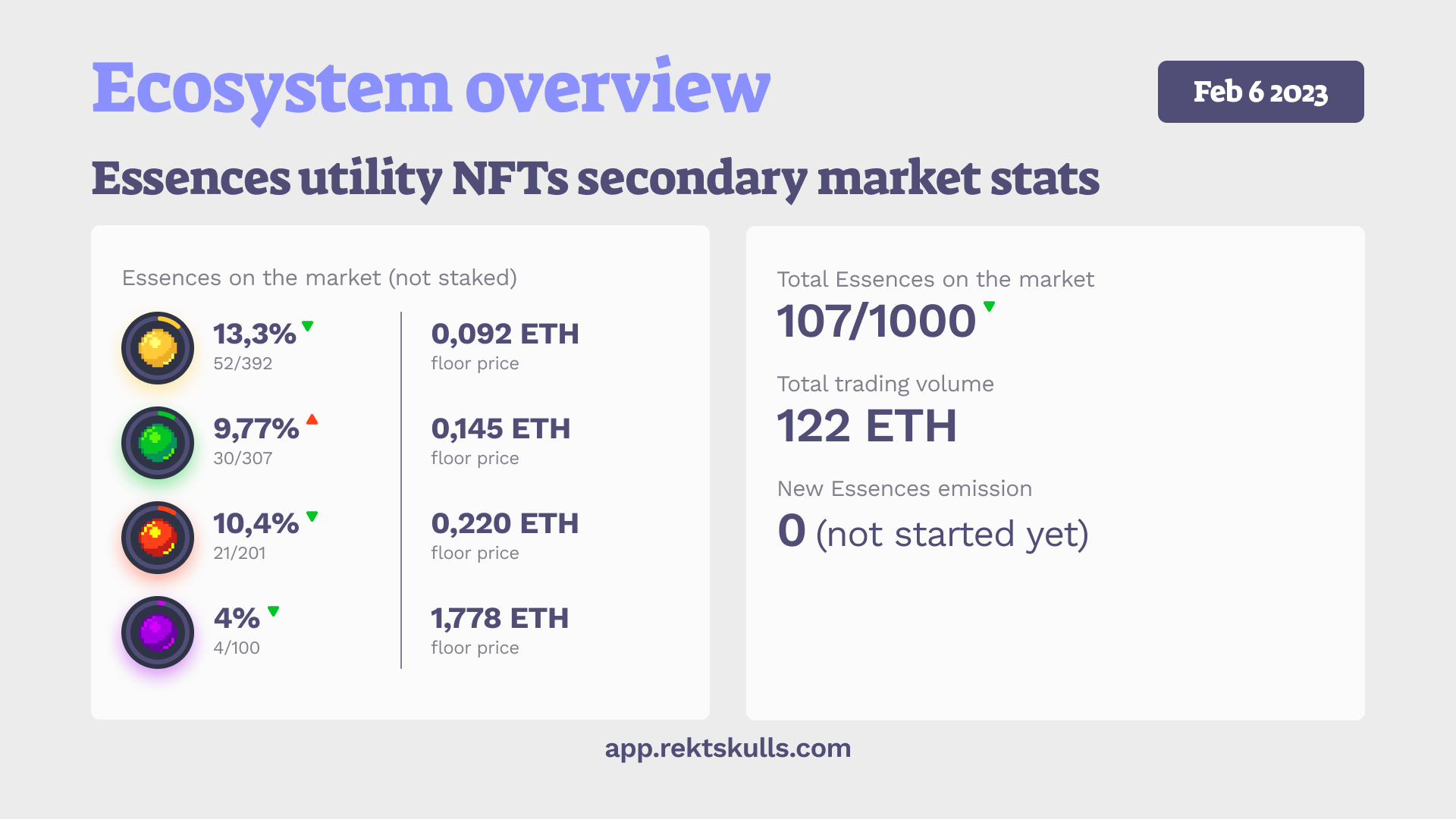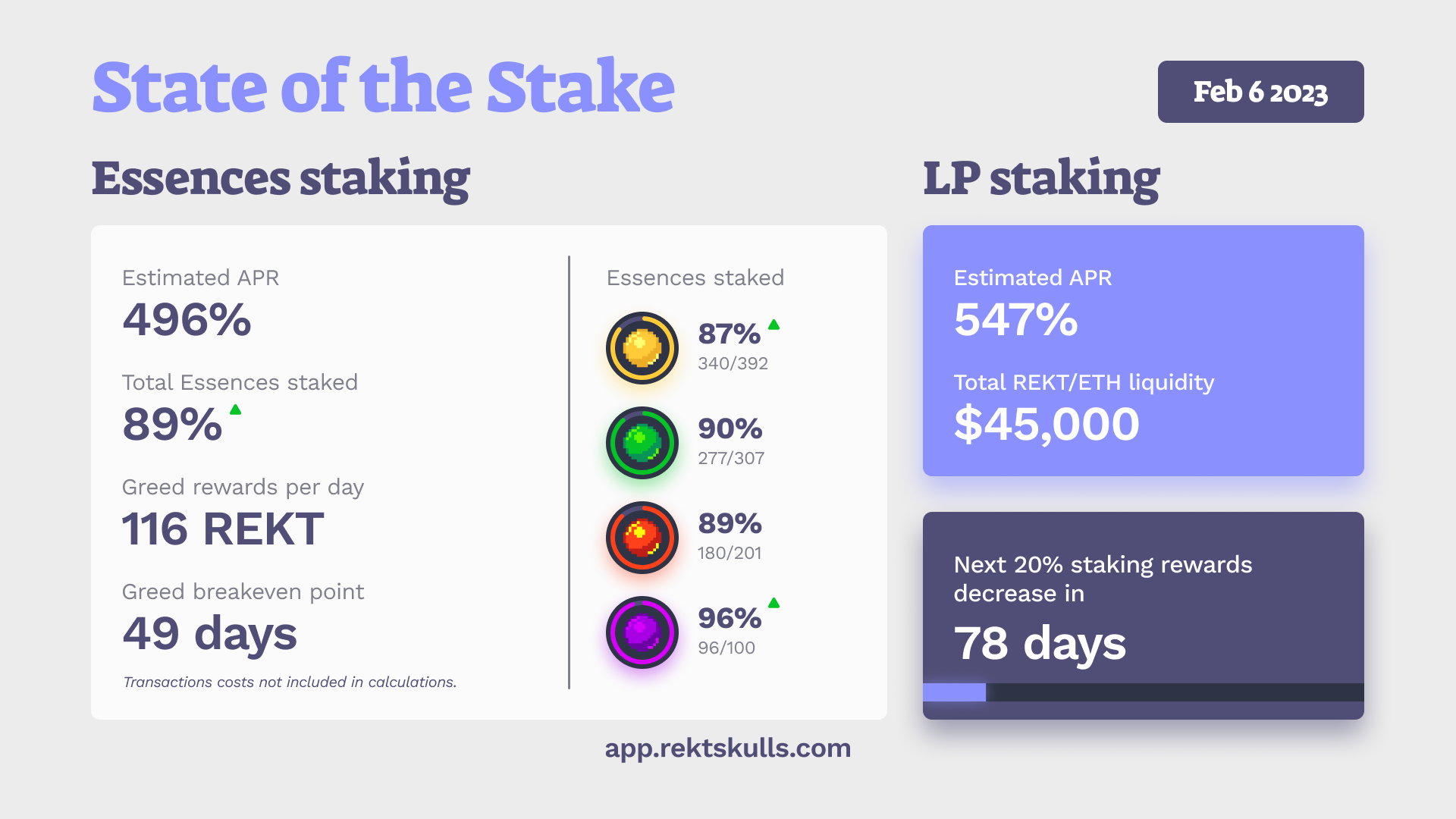 This week's priorities:
Advance the development of Genesis Auctions, Genesis Skulls reveal system, and Genesis skulls staking.

Focus on the creation of a new mechanic, with an announcement of details set to be released this week.

Implement minor UI updates and improvements to the website and user dashboard on the dApp.