Hold onto your shells, folks! The slowest Weekly Grail has finally ambled its way to you, taking its sweet time and arriving fashionably late by a day. Get ready to embrace the turtle-paced experience and savor every moment of this leisurely journey. Enjoy the turtle ride! 🐢
Our series of articles/newsletters keeps our community informed about our achievements and upcoming updates.
If you have any questions related to the project, feel free to ask on our Discord channel. Our project team is always ready to assist.
Project updates:
Last week marked a momentous occasion for our community as we launched the highly anticipated Genesis Skulls collection! The exciting features that accompanied this launch include auctions, reveals, and the soon-to-be-released Genesis Skulls staking.
The winning bid came in at a staggering 325,000 REKT tokens, with 316,875 tokens burned and removed from circulation forever. Big congratulations to the lucky winner!
As more skulls are revealed, we can't wait to uncover the mysteries they hold. Stay tuned for all the thrilling revelations yet to come!
It's the perfect moment to remind everyone of the incredible benefits that come with being a Genesis Skull holder:
66 unique 1/1 animated skulls, each featuring a distinct story, giving you a sense of exclusivity and earning eternal respect from the RektSkulls team and community

Receive 2 Mystery Cards as weekly staking rewards

Get a share of the minting fees from the Genesis Skull Fork mechanic

Enjoy unique, Genesis Skull owner-only drops within future NFT collections

Gain access to an exclusive gear slot for Genesis Skulls/Forks, complete with unique buffs and cosmetics
Minor update: we have enabled AI features within our Discord server. Now, you can experiment with both text and image prompts directly in our chat. Have fun and enjoy the interactive experience!
Dima's game development blog:
In this episode of the dev blog, I'd like to share my thoughts and ideas on the fundamental aspects of character and class design, focusing on character gameplay and progression in the RektSkulls game. Here are some key concepts I have considered while developing the character design:
Non-transferable characters: Characters should be deeply personal and non-transferable. Players should feel a strong emotional connection to their characters and experience the impact of their progression. Allowing characters to be bought and sold undermines this connection.

Item importance: As a player-driven, blockchain-powered game, it's crucial that users have valuable items to trade. This means character items and gear should play a central role in gameplay and character design.

Balanced gameplay complexity: While we don't aim to create overly complex talent trees or provide each class with an excessive number of skills, we do want to offer a satisfying level of variability for engaging gameplay. Players should have the freedom to experiment with character builds while still enjoying an easily understandable system.

Easy replayability: Many games struggle with making it easy for players to try new classes and builds. Often, this requires creating new characters and repeating quests, farming items, or gaining a reputation, which can be time-consuming and frustrating. Our goal is to provide players with easier access to new builds and classes, ensuring a more varied and enjoyable gameplay experience.
Taking the aforementioned thoughts into account, I arrived at the concept of "you are what you wear," which has been implemented in some existing multiplayer games, such as Albion Online. This idea implies that a character's class, or "specialization," is determined by the weapon they wield. For example, wielding two-handed weapons like swords, axes, or hammers activates one specialization, while wielding staves or magic swords activates another. The weapon type (two-handed sword vs two-handed hammer) also influences the gameplay style.
In addition to activating a specialization, the weapons provide skills embedded within them. Players can access a limited number of skills from their weapon (e.g., two), but they can swap these out for other skills available to that specific specialization or weapon type. As players progress through the game - they level up a particular specialization and corresponding character stats, but they can switch to a different one without losing progress on the previous one.
Armor also plays a significant role in specializations build, with three armor types available: plate, leather, and cloth. Each armor type offers a complementary set of passive and active skills that align with a corresponding specialization. However, players are not restricted to traditional class designs, allowing for unconventional builds such as a leather-armored character wielding a two-handed hammer or a cloth-armored character with a shield and mace.
In addition to the systems and mechanics described above, there will be other elements that players can utilize to further customize their builds and enhance their gear, promoting uniqueness and variety in character development.
RektSkulls ecosystem overview: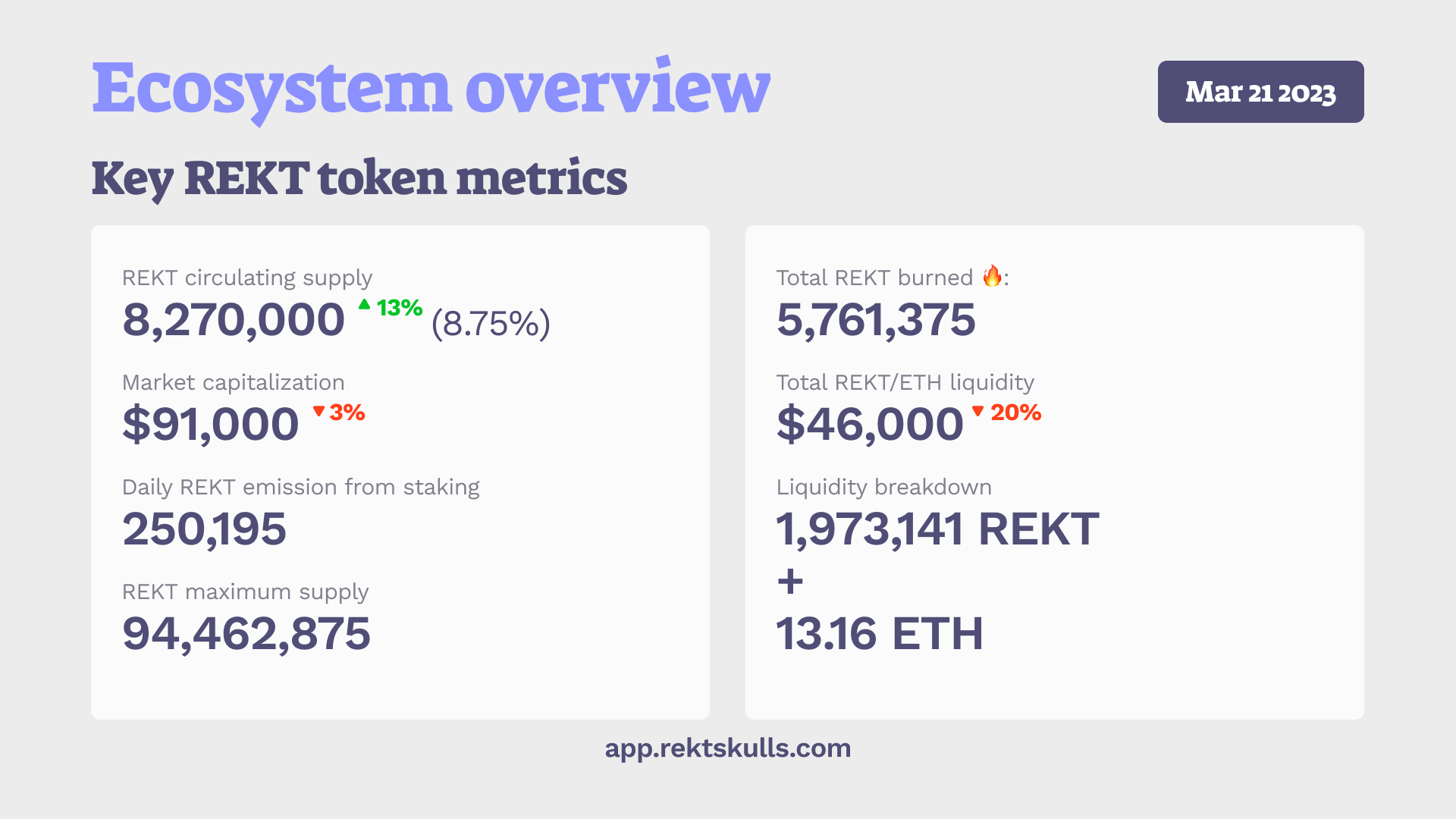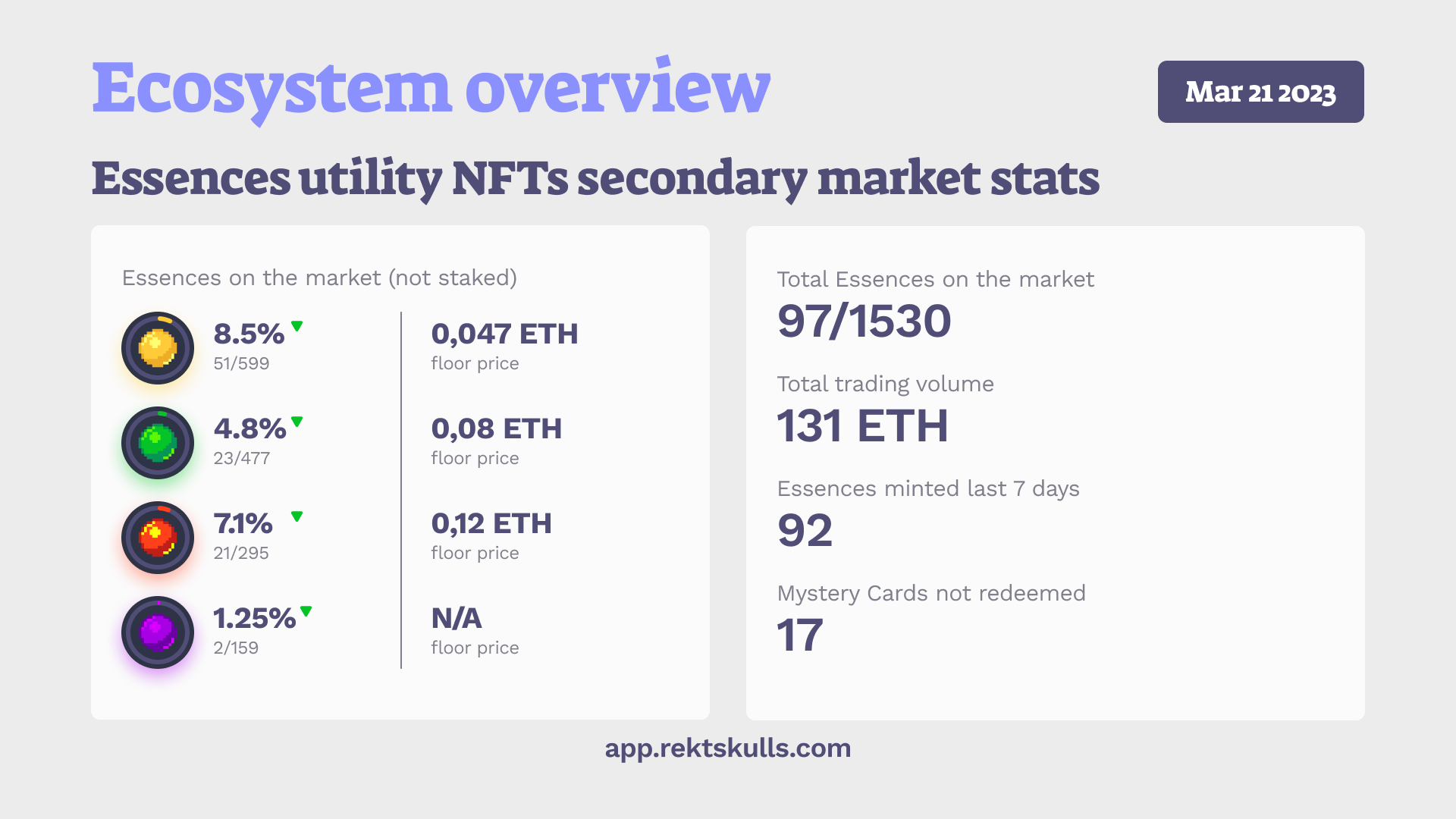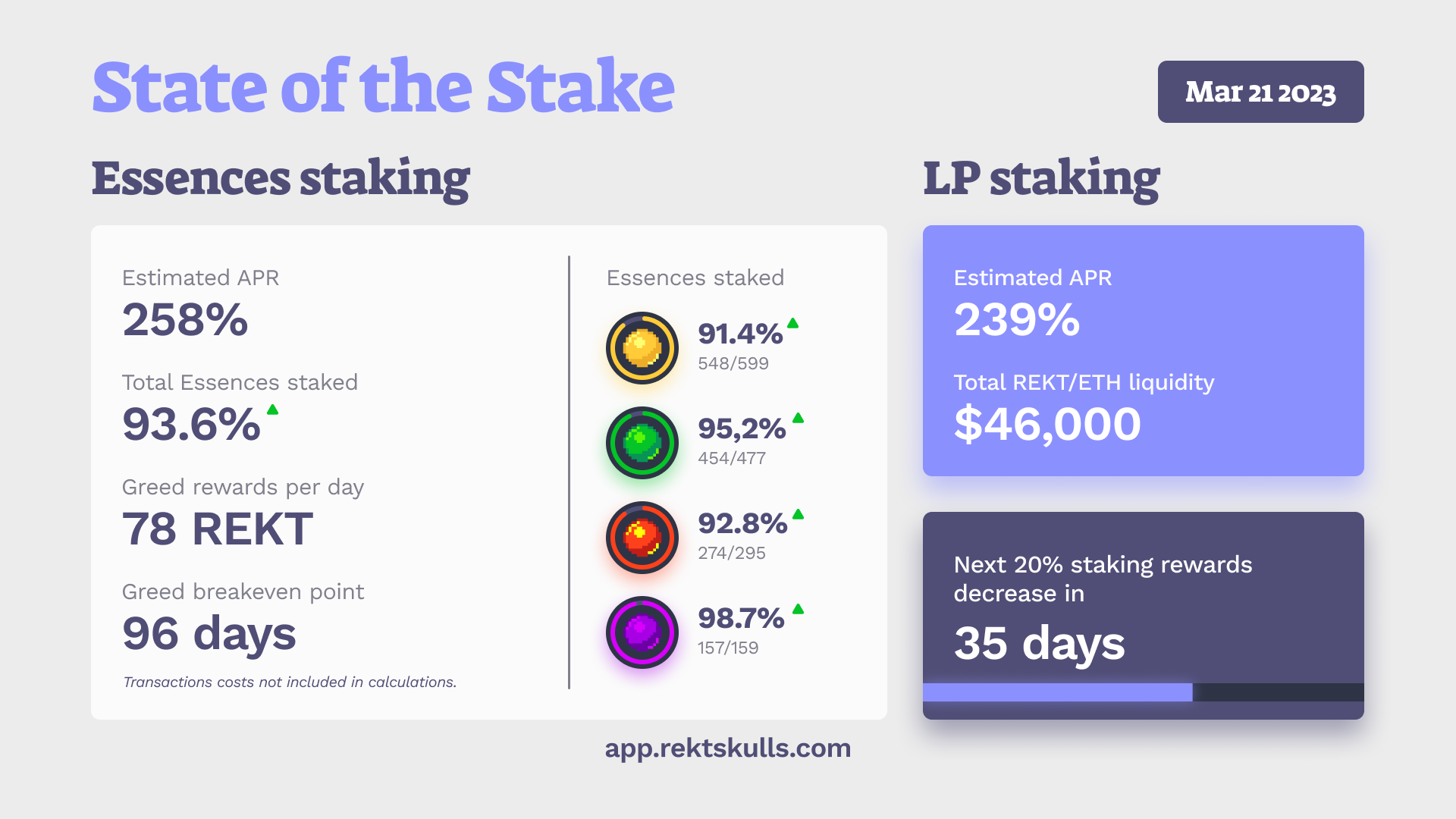 This week's priorities:
We continue interviewing game dev studios and working on the game design document, character, and environmental concepts.

Launch weekly activities to engage with our community.

Start work on Skull Forks mechanic documentation.