Introducing the Weekly Grail: Our new series of articles/newsletters to keep our community informed about our achievements and upcoming updates.
If you have any questions related to the project, feel free to ask on our Discord channel. Our project team is always ready to assist.
Project updates:
Last week was a milestone for the RektSkulls project as we launched the second main element of our ecosystem, the REKT token.
The entire REKT token supply can only be obtained through staking Essences and LP tokens. The rewards distribution will last for 2 years, with a 20% reward drop every three months.

Staking Essences and LP tokens are now available on our dashboard at https://app.rektskulls.com/
The staking launch was successful with 86% of all Essences staked and steady growth of REKT liquidity. Staking APRs are also attractive, as detailed in the dedicated sections below.
We did not yet implement our project's "funds earning" mechanism, which implies that we should sell all collected as fee REKT. Instead, we will use collected REKT and ETH from royalties to support liquidity. All team-added liquidity will be sent to the Null Address and locked permanently.
Today, 27,354 REKT + 0.48 ETH were added to the liquidity and locked/burned forever. Additionally, the founder bought and burned 20,000 REKT tokens.
We anticipate organic demand for the REKT token closer to the Genesis Skulls auctions start, but we are also working on marketing efforts to increase token recognition.
The Genesis skulls auction is expected to launch within the next 2-3 weeks.
RektSkulls ecosystem overview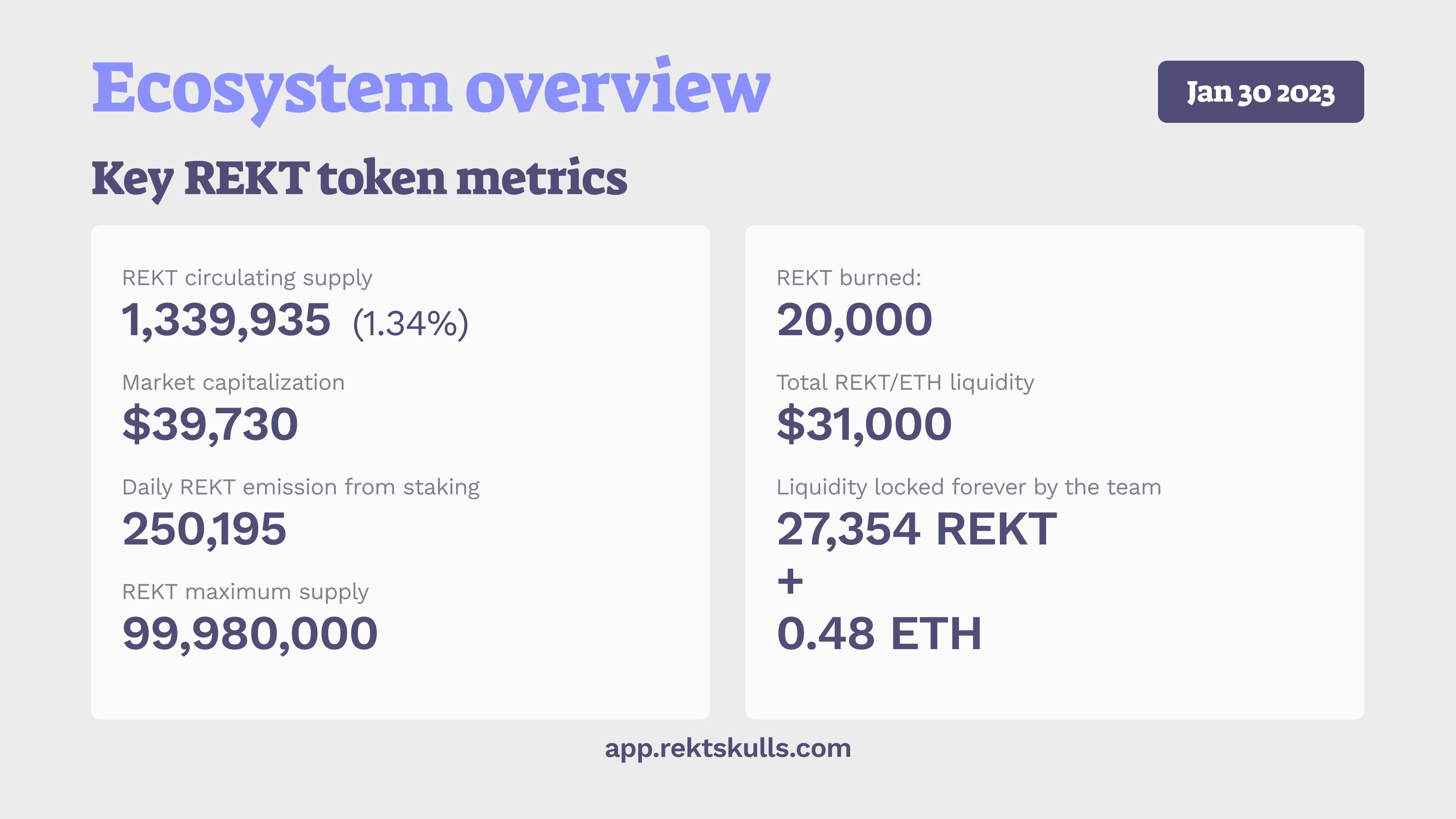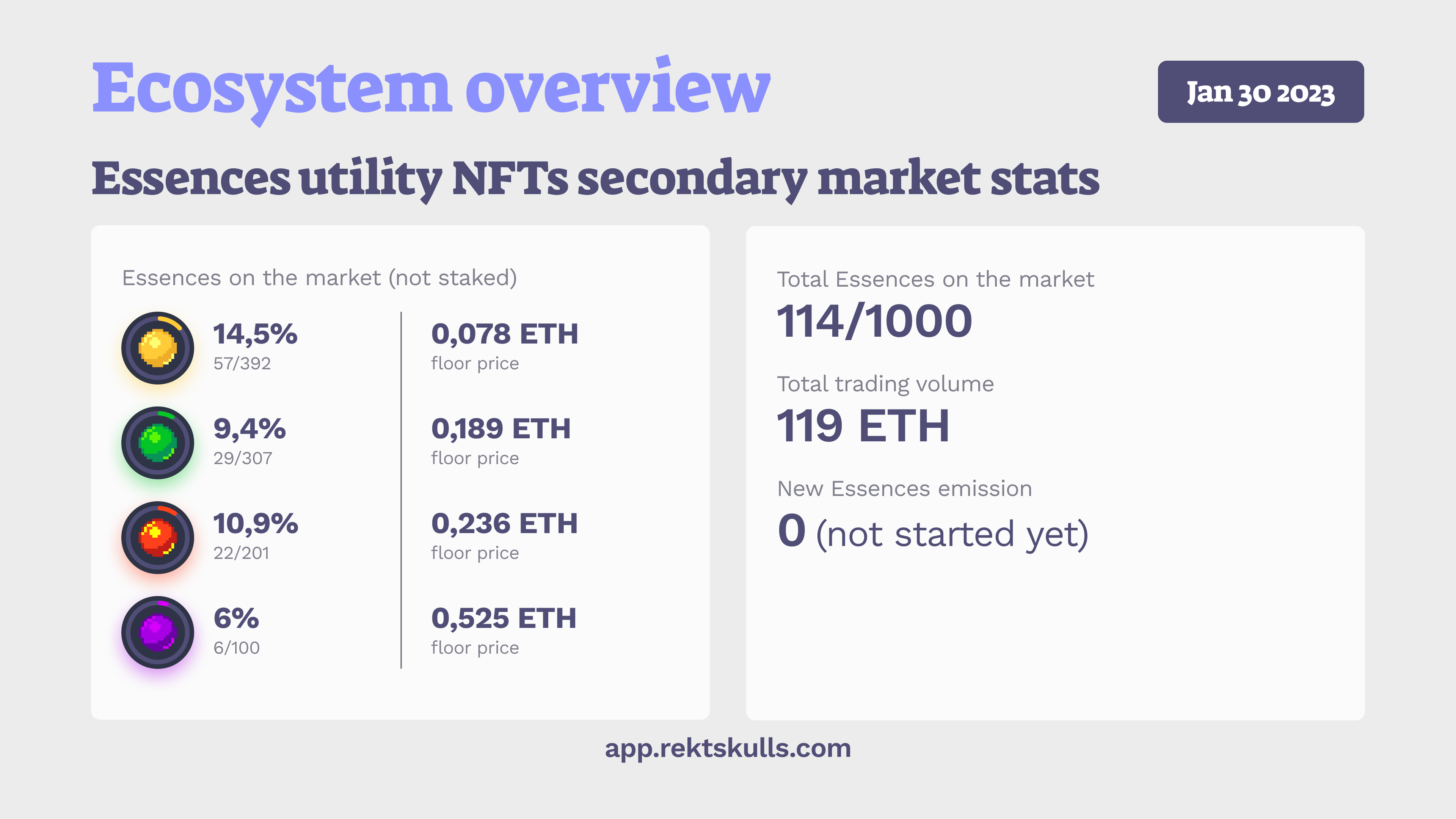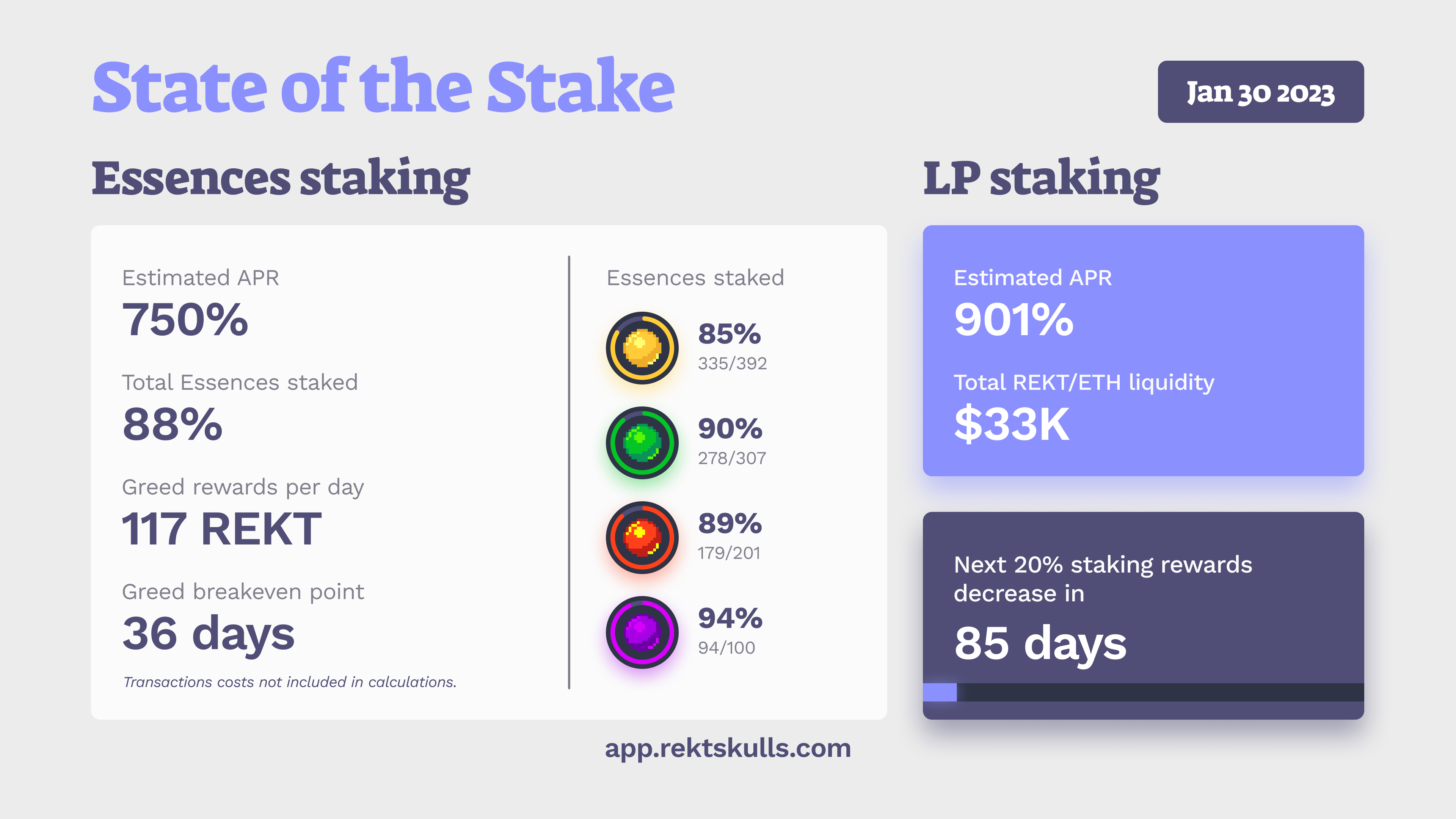 This week's plans:
The development of Genesis Auctions, Genesis Skulls reveal system, and staking - is expected to launch within the next 2-3 weeks.

Marketing efforts to increase recognition of the REKT token.

Addition of "Buy" sections to the website and user dashboard, as well as UI fixes and updates.

Reorganizing the project's F.A.Q. section in Discord and implementing other minor changes and updates.