Greetings, cross-chain enthusiasts! We're here to bring some recent updates on Router's Testnet Mandara. This update isn't just a simple refresh — it's a comprehensive hard reset for more enhancements in your cross-chain experience!
Performance Upgrades
The new update significantly reduces block time, shaving it down from the previous ~6 seconds to impressive ~1.4 seconds. This upgrade translates to quicker and smoother cross-chain operations, making your experience seamless.
To ensure you continue to harness the full potential of the Router's enhanced capabilities, we kindly request your attention to a few important steps.
Update Your Contract Addresses: Our Gateway contracts have been refreshed to align perfectly with the latest improvements. For your cross-chain transactions to proceed without a hitch, make sure to update the addresses in your contracts.

No Changes to Tools and dApps Links: Good news — the links for tools and dApps remain unchanged! You can access them just as you always have, ensuring minimal disruption to your workflow.
New addresses -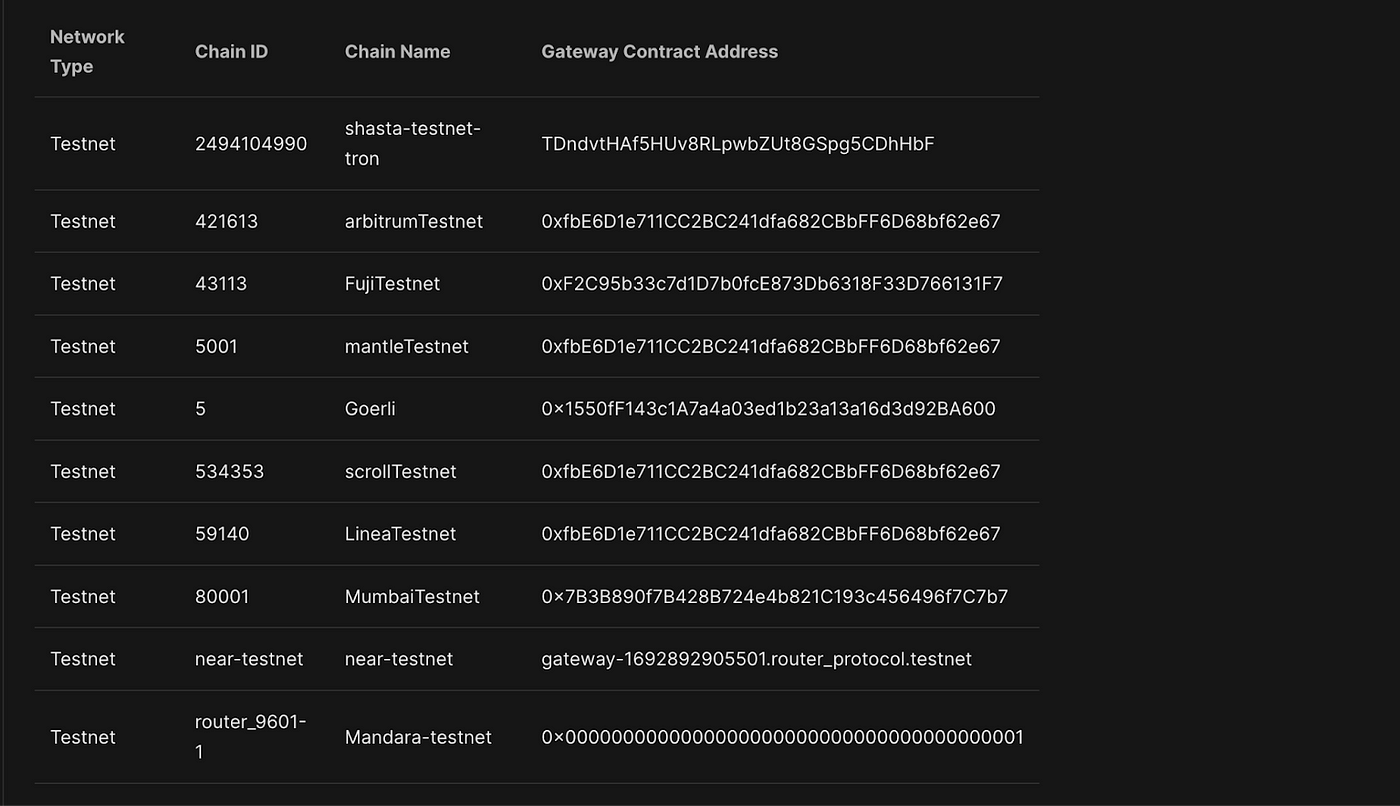 You can also access these addresses at — https://docs.routerprotocol.com/networks/supported-chains
Stay connected and explore the smoother, more efficient world of cross-chain operations with Router's Testnet Mandara!!
Website | Twitter | Telegram | Discord | Reddit | Youtube | Instagram
#cross-chain
#interoperability
#bridge
#web3
#blockchain