Welcome to Paris

Welcome to the first of what I hope will be many special city issues of the newsletter.
I had started out thinking that I could do this wonderful city justice in only one edition!
How wrong I was.
Thanks to the wise counsel of my friend Josh, I have decided that I will make August Paris Month, so that I don't have to produce an edition that is 10,000 words long this week! (hahahaha) and a whole month allows me to give you much more to explore in bites sized chunks.
This edition of Traveling Through History on Paris, will talk about the nuts & bolts of traveling there and some random things to see that I think you might like. WE will also explore food options.
Hope you enjoy Traveling Through History in Paris with me this week and for the month of August to come.
Michelle
Savvy Travel Historian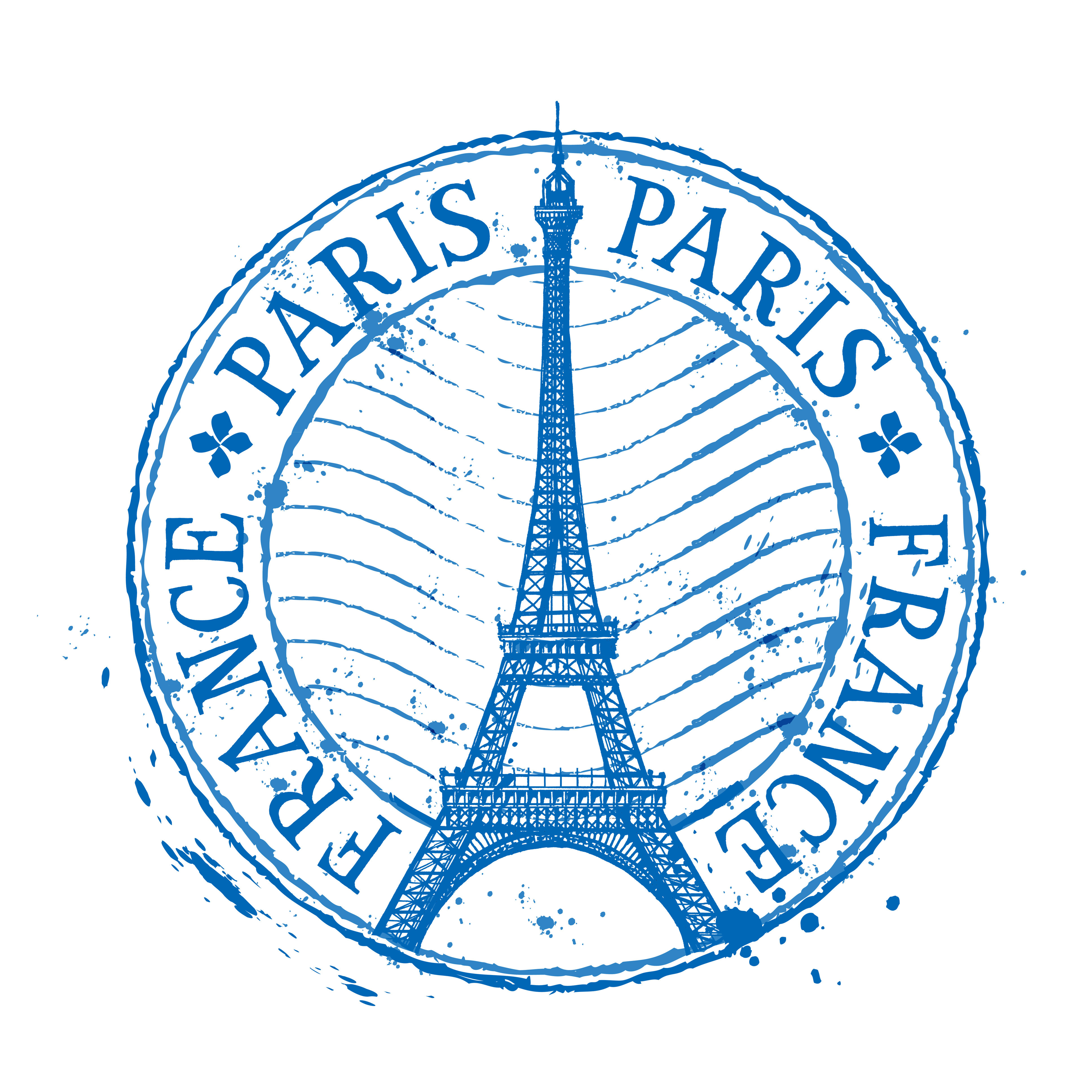 ---
Paris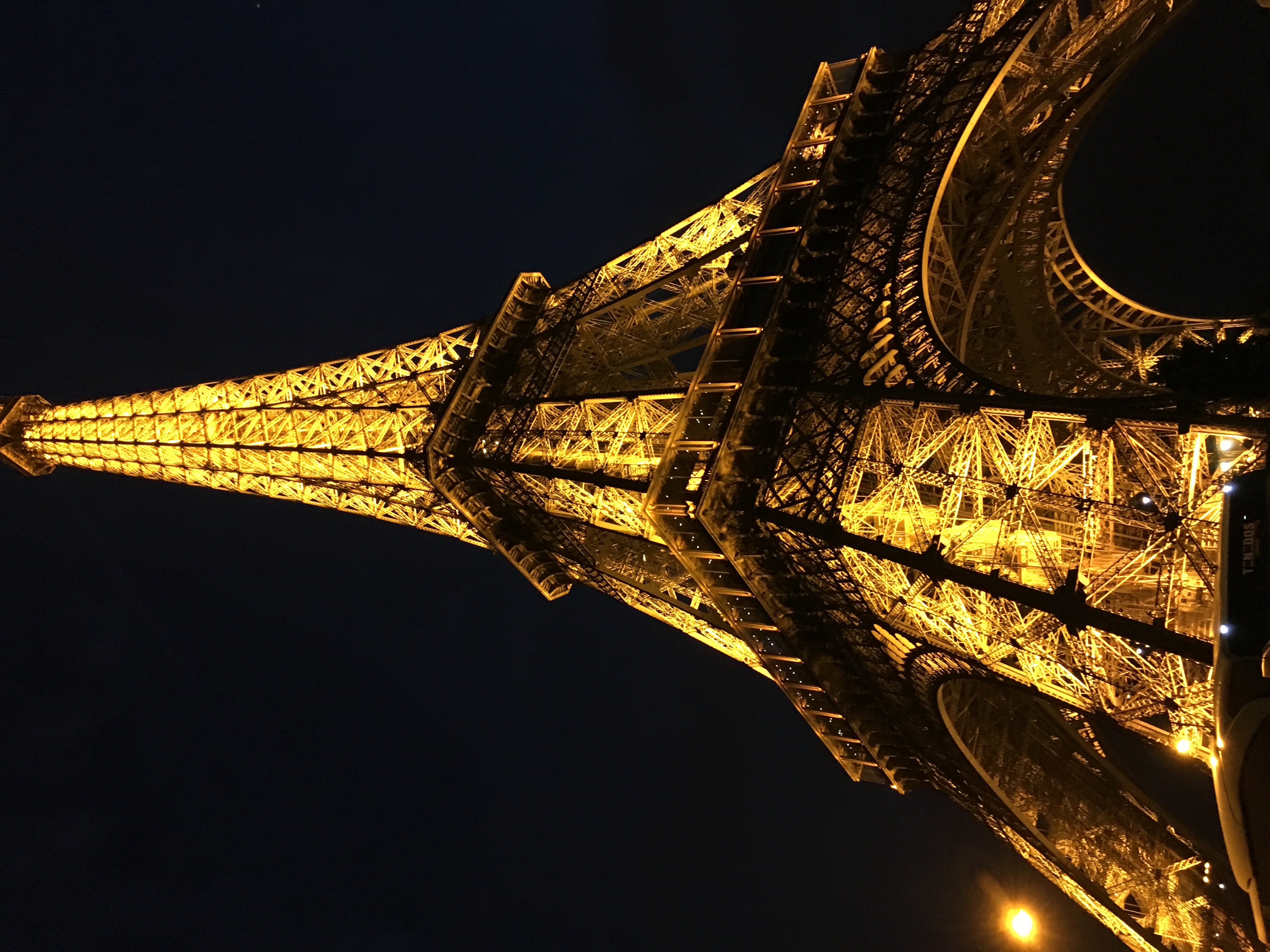 Parisian history dates back to around 259BC, when the Parisii (a Celtic tribe) settled on the banks of the Seine. Conquered by the Romans in 52BC, it changed its name to Paris in the fourth century.
The Franken king, Clovis I declared Paris the capital of his empire in 508. Because it was a strategic route for travellers and pilgrims, Paris prospered during the 11thC helped on by its burgeoning silver trade.
The city has often had a violent history, mixed with wars, dynasty over-throws, invasion, revolutions, and the bubonic plague during 1328 decimating the population and cannot be told adequately in a small newsletter such as this.
However, the tourist sites, museums and iconic monuments, leave us a rich history to explore during our visit.
Location
Paris is located in the northern part of France, near the centre of the country. It is situated on the banks of the River Seine, which runs through the city and divides it into two main parts: the Left Bank (Rive Gauche) to the south and the Right Bank (Rive Droite) to the north.
Paris is surrounded by the Île-de-France region and is approximately 200 kms (124 miles) inland from the English Channel to the north and about 360 kms (224 miles) southeast of the Atlantic Ocean.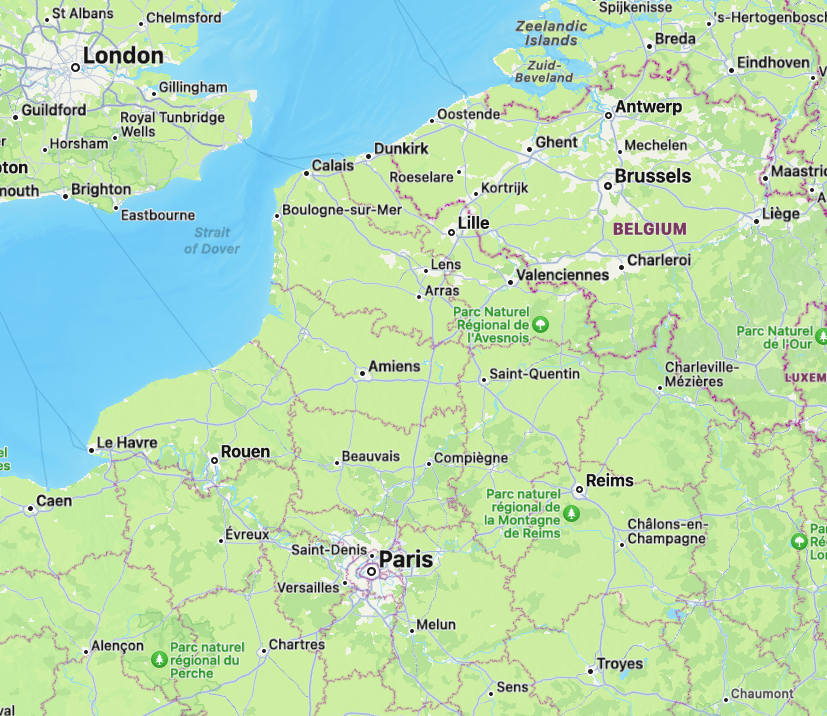 Getting there
Most major international airlines fly directly into Paris' main hub, the Charles-de-Gaulle Airport.
The airport is around 35kms (22 miles) from the city centre.
The cheapest (and quickest) way into Paris is via train but you can also take a bus or a taxi.
Eurostar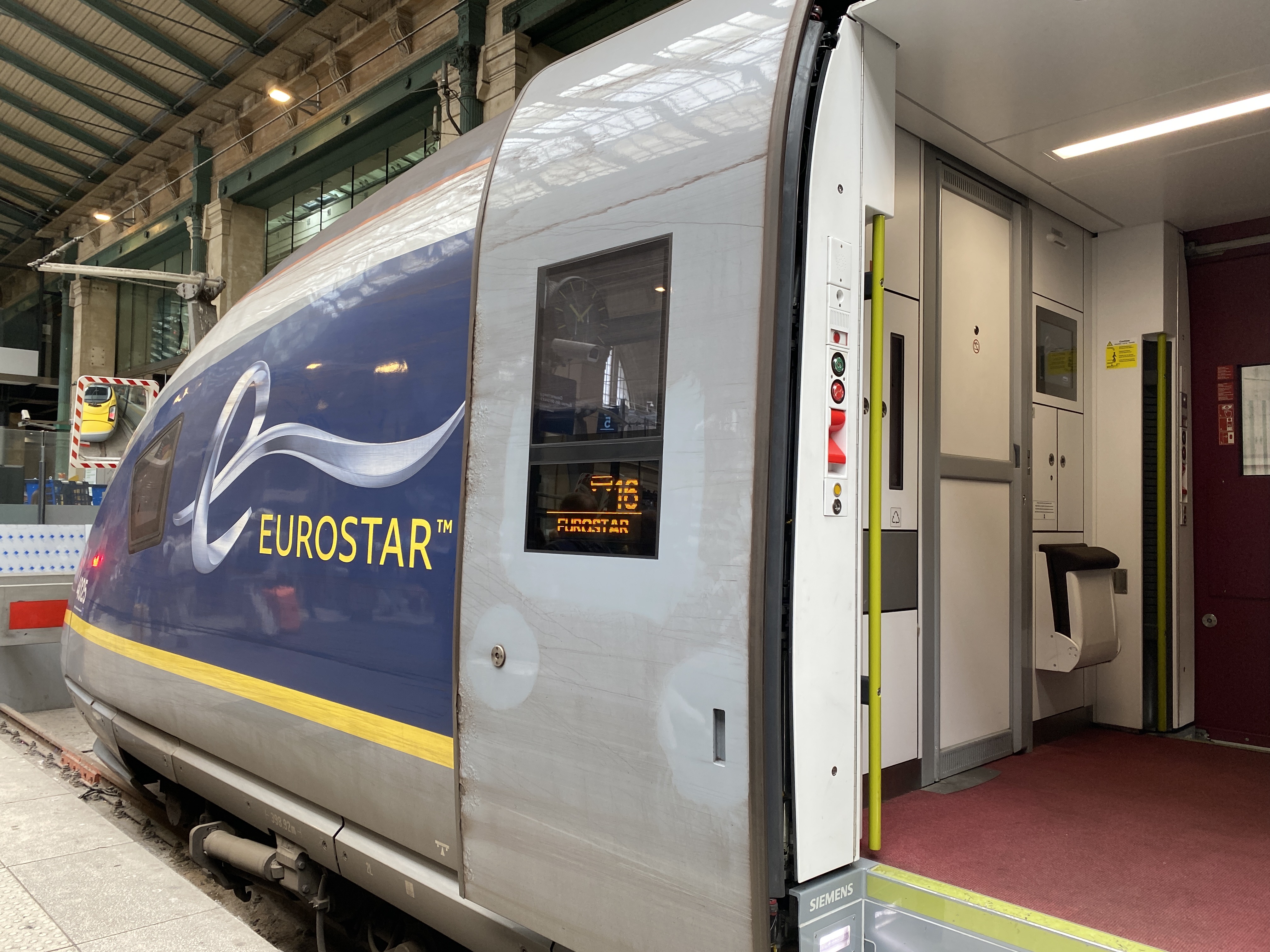 From London's St Pancras train station, the Eurostar train travels to Gare du Nord station in the centre of the city in approximately 2.5 hours.
The train has a café onboard, but it is recommended that you grab sandwiches/rolls/salads and drinks & snacks from the M&S at St Pancras before you go through customs to the train departure area.
The train covers the 342kms in such a short time due to the speeds it is able to travel along the way.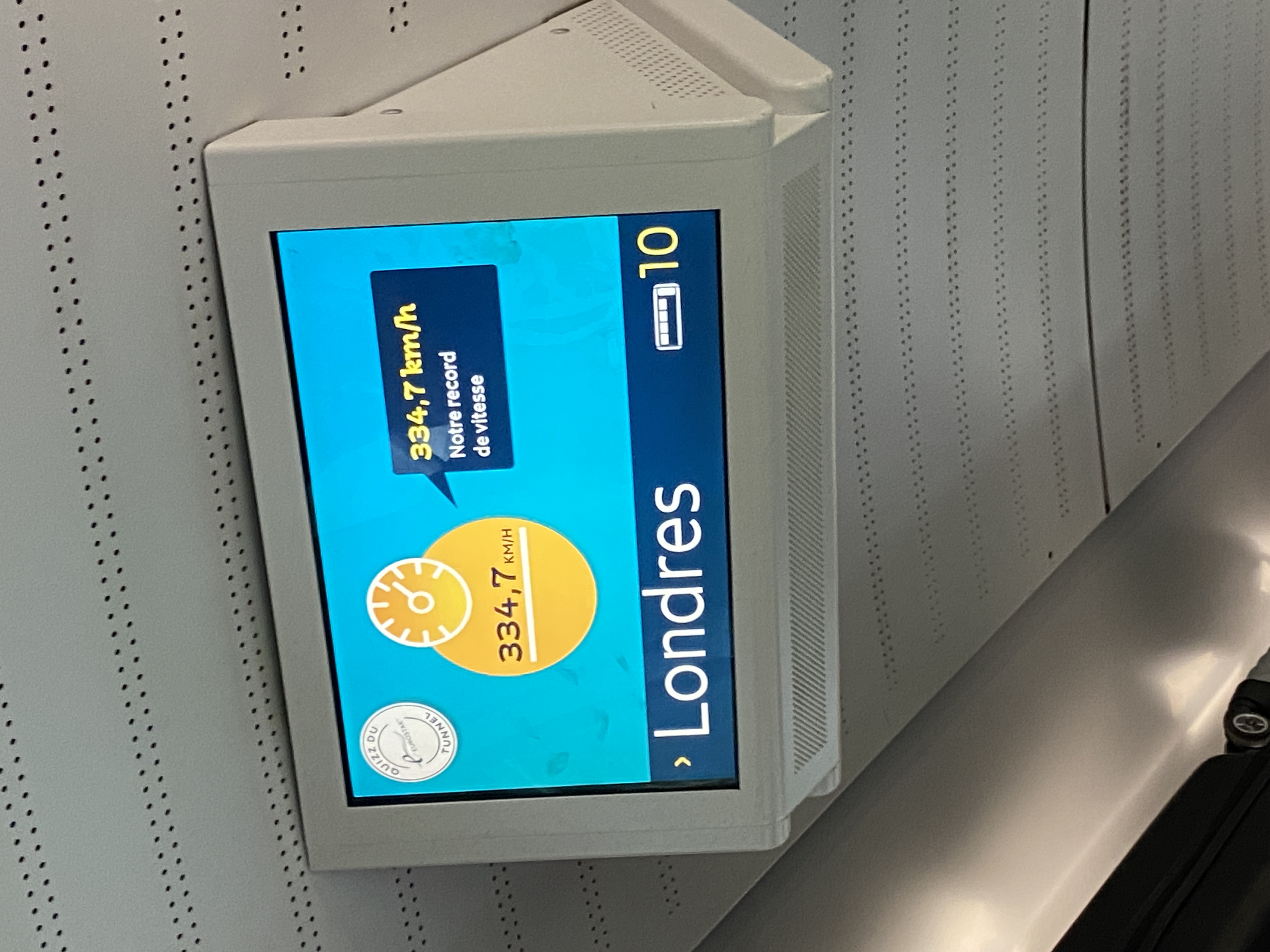 Tickets
Tickets can be purchased via the following website. While sometimes it can cost more than a cheap airline flight, the journey is much more relaxing and allows you to see the English and French countryside along the way.
Eurostar runs approximately 15 trains a day so you can find one at a time to suit you. If you book in advance, you can also get cheaper tickets.
https://www.eurostar.com/uk-en/train/france/london-to-paris
Getting Around
Before going, you need to decide what 'kind' of trip you'd like to have.
Paris is big and has so many options when it comes to what to see and do, all obviously based on how long you have for your visit and your interests.
There are a number of ways to get around Paris.
Our Apple watches tell us very early on in the day, how well our walking goal is going because we tend to walk miles when on holiday and especially in big cities such as Paris.
Walking allows you to randomly pass things you didn't know about necessarily beforehand.
Like the time we passed the Hotel de Ville.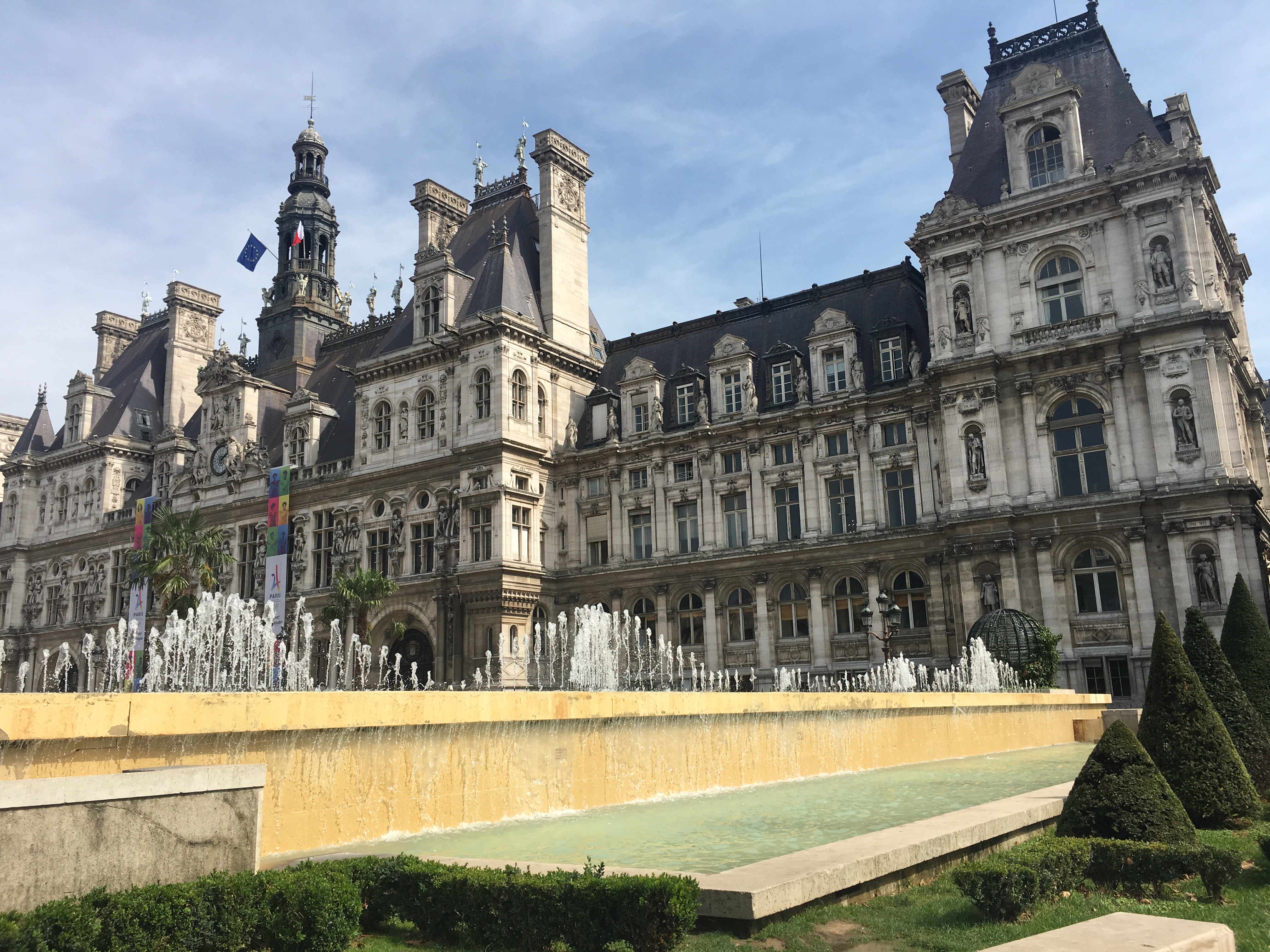 It has been the headquarters for the municipality of Paris since 1357 and is where the mayor is and serves as a venue for large receptions. All local administration is done here.
The next cheapest option is public transport but that also requires you to navigate, bus, train and underground timetables and stations.
We are usually pretty adventurous and go on the Metro most of the time. Getting on the wrong train or going in the wrong direction is usually par for the course! If you find yourself doing this accidentally, the best course of action is to get off at the next stop, swap to the other side of the line and go back to where you started, then work out the right route.
When you arrive in Paris, whether at Gare du Nord on the Eurostar or the airport, look for the 'Ile-de-France' ticket machines that you can purchase tickets from. Almost all of the machines allow you to display English as well as French to make the transaction easier.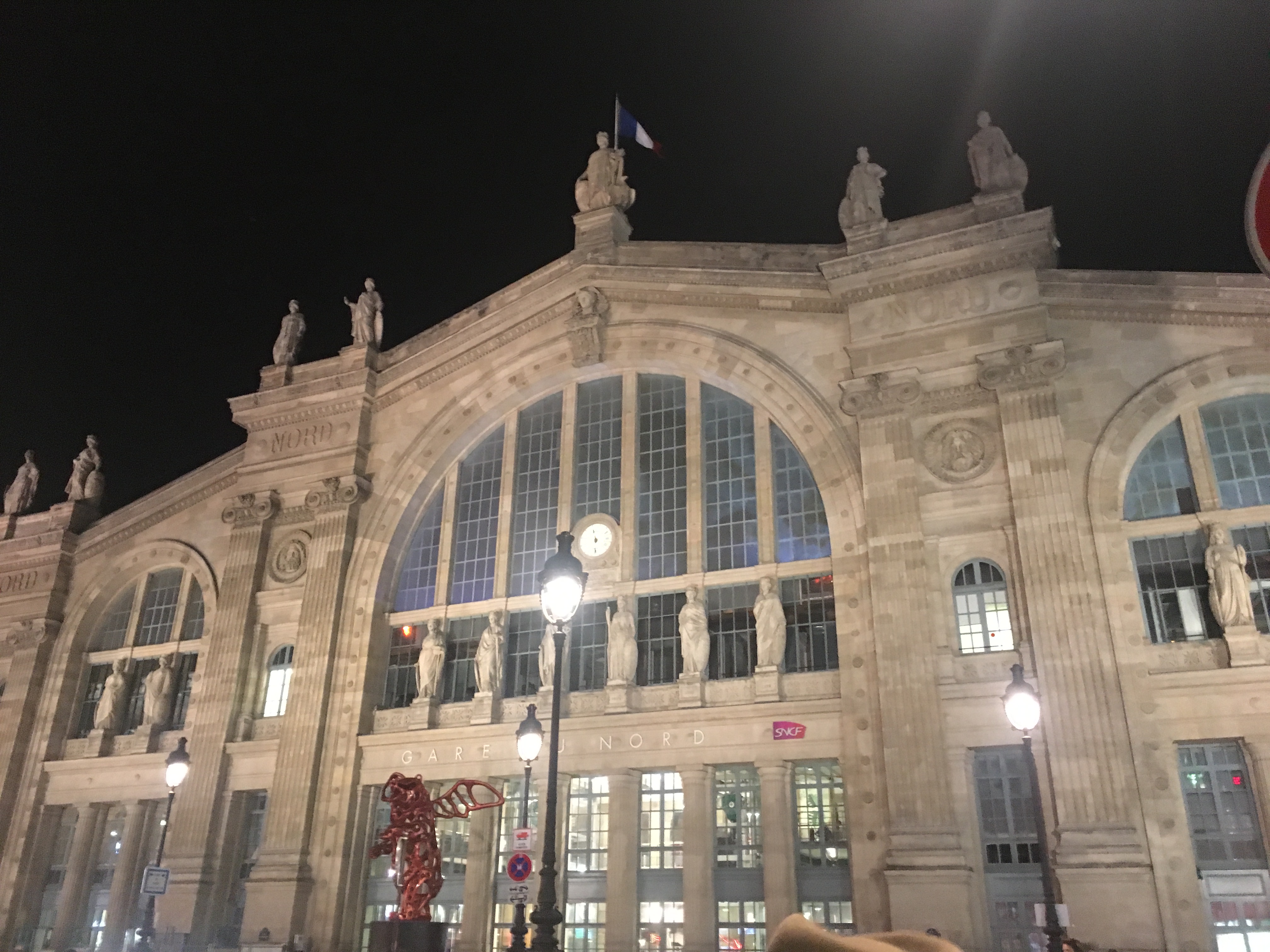 Buying a book of 10 tickets (a "t+ Carnet") is cheaper and each ticket is a single journey, so can't be used again. You can also purchase a travel pass based on the number of days you are staying, but these tend to be expensive if you don't use public transport frequently.
https://www.iledefrance-mobilites.fr/en/tickets-fares/list?d=daily-tickets
Taxi, Uber and private driver are also good options depending on the traffic.
If taking a taxi, make sure you ask for the price as displayed on the meter, rather than fixed price as you will be changed more.
Outside the Moulin Rouge at 1am, taxis were charging tourists a fixed price €50 to get back to their hotel, when we were able to do it for only €16 with a metered taxi. So please be careful.
Museum Pass
If you enjoy museums and want to be able to see all of the major cultural and heritage sites, then it is worth buying a Paris Museum Pass.
https://www.parismuseumpass.fr/t-en
Depending on your length of stay, you can start saving money after your 4th visit to the different ones available.
The other good thing about it, is it softly 'forces' you to see a few extra things to get your monies worth. Our recent trip, having a museum pass meant we got to see three new museums we hadn't seen before.
Guidebooks
If you want to remember all the things you see on your trip, I highly recommend buying a guidebook from the various places you visit.
When you travel over a number of years, to many places, remembering everything later can be a challenge, but being able to refer to the guidebook can be invaluable.
I would not be able to do this weekly newsletter properly without the large number of guidebooks we have collected from the places I have written about so far and those yet to come.
Food
One of the most contentious issues on a holiday can be where and what to eat. I don't know about you, but it has caused many family arguments for us!
Everyone generally has their own preferences and when traveling with small children it adds a layer of complexity.
The best advice I can give you is, eat local.
France has many delicious options when it comes to restaurants and cafés. While sticking to the hotel breakfast is an easy option, it means you limit the amount of local food and eateries you expose yourself to and the hotel food is also much more expensive.
In Paris, breads, cheeses and meats are the main breakfast & lunch faire.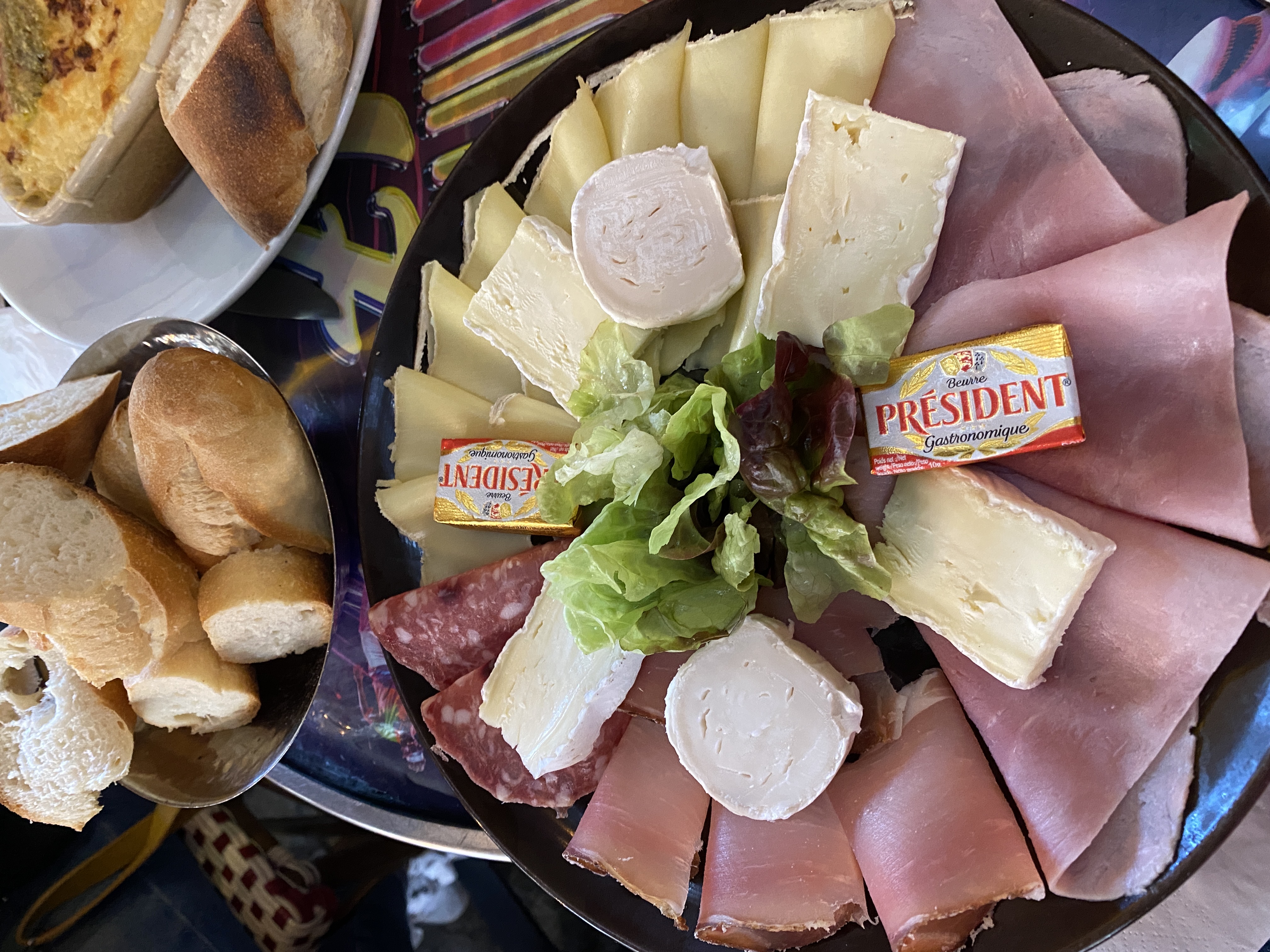 Many cafes have seats that face outwards, because Parisian's like to watch the world go by, especially over a cup of coffee.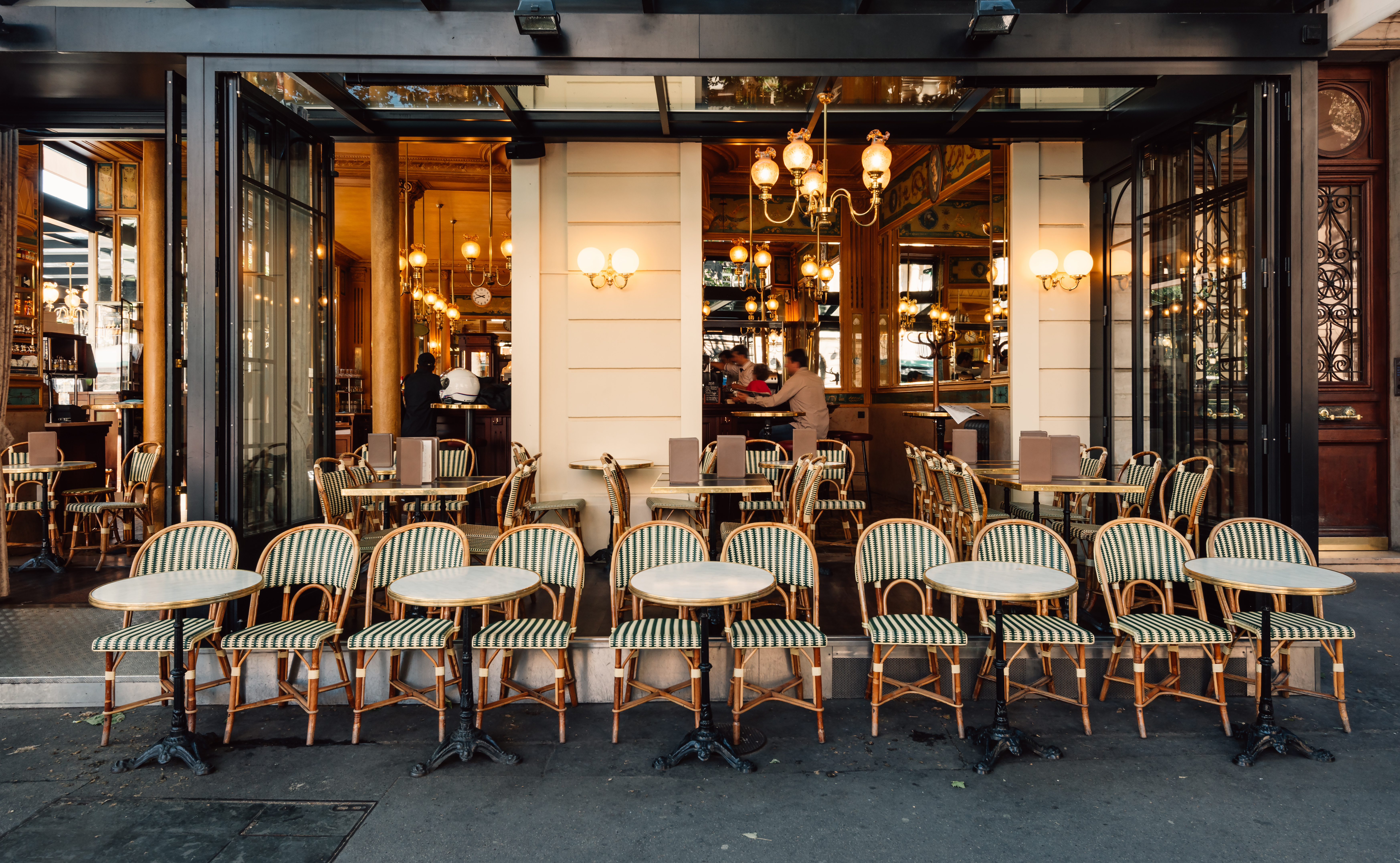 If you are wondering the streets in Montmartre for example, then selecting cheese will be easy, because there are many places to buy a vast variety from, some in takeaway boxes.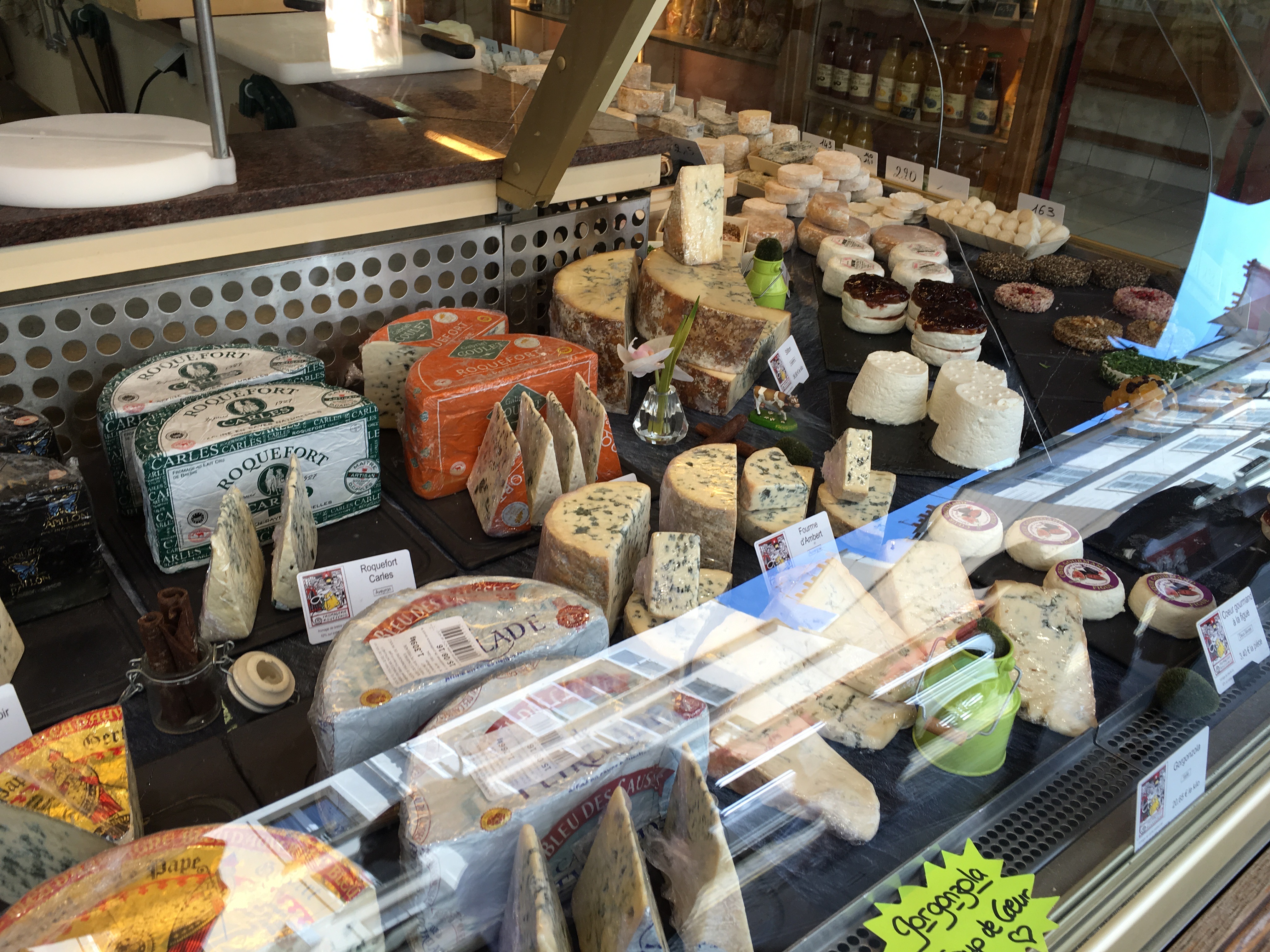 There seems to be a boulangerie on almost every corner. So, you can quickly grab a baguette (filled or plain) on the run if you have a busy day.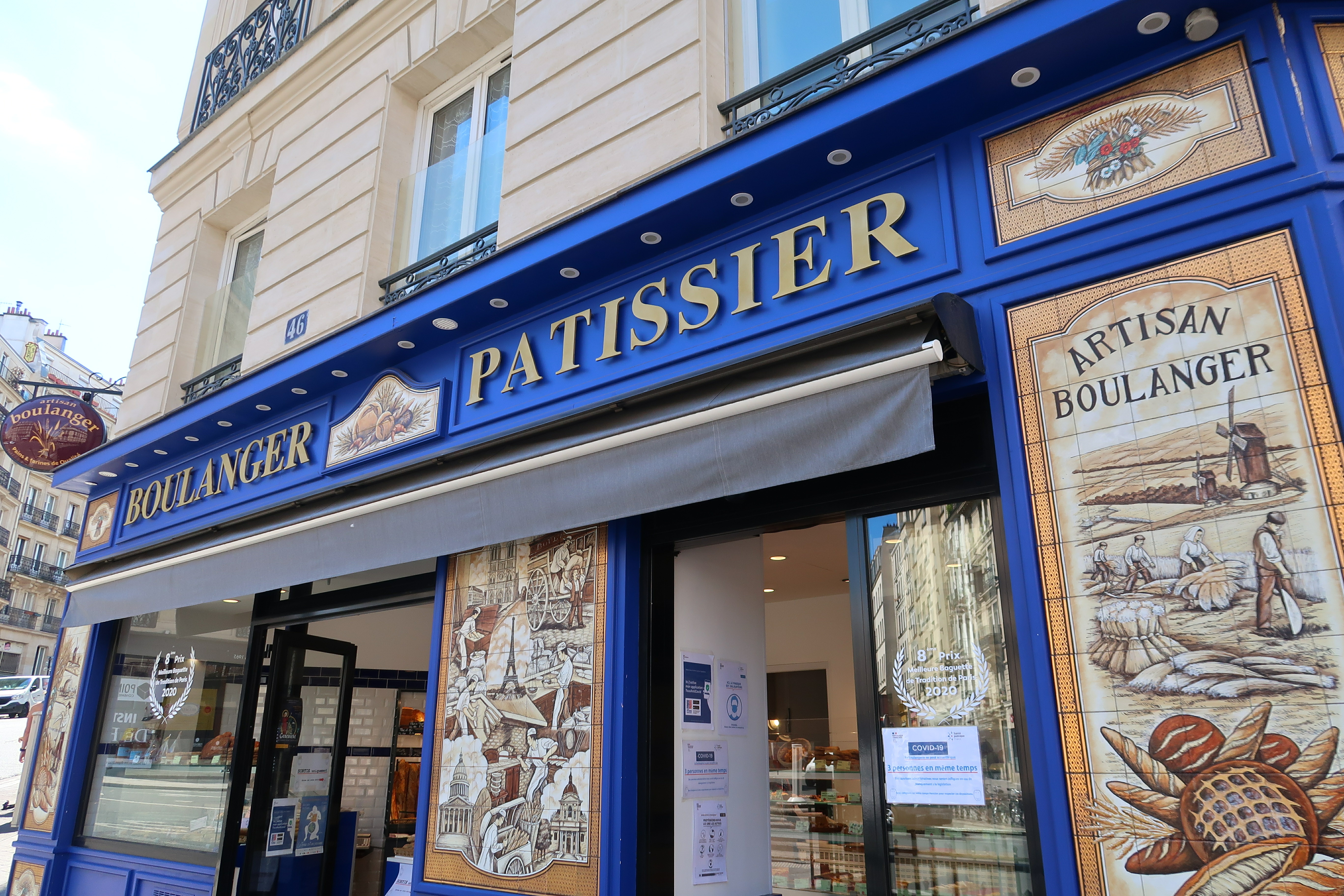 We had lunch in Angelina's restaurant at Versailles recently and the cake display was to die for!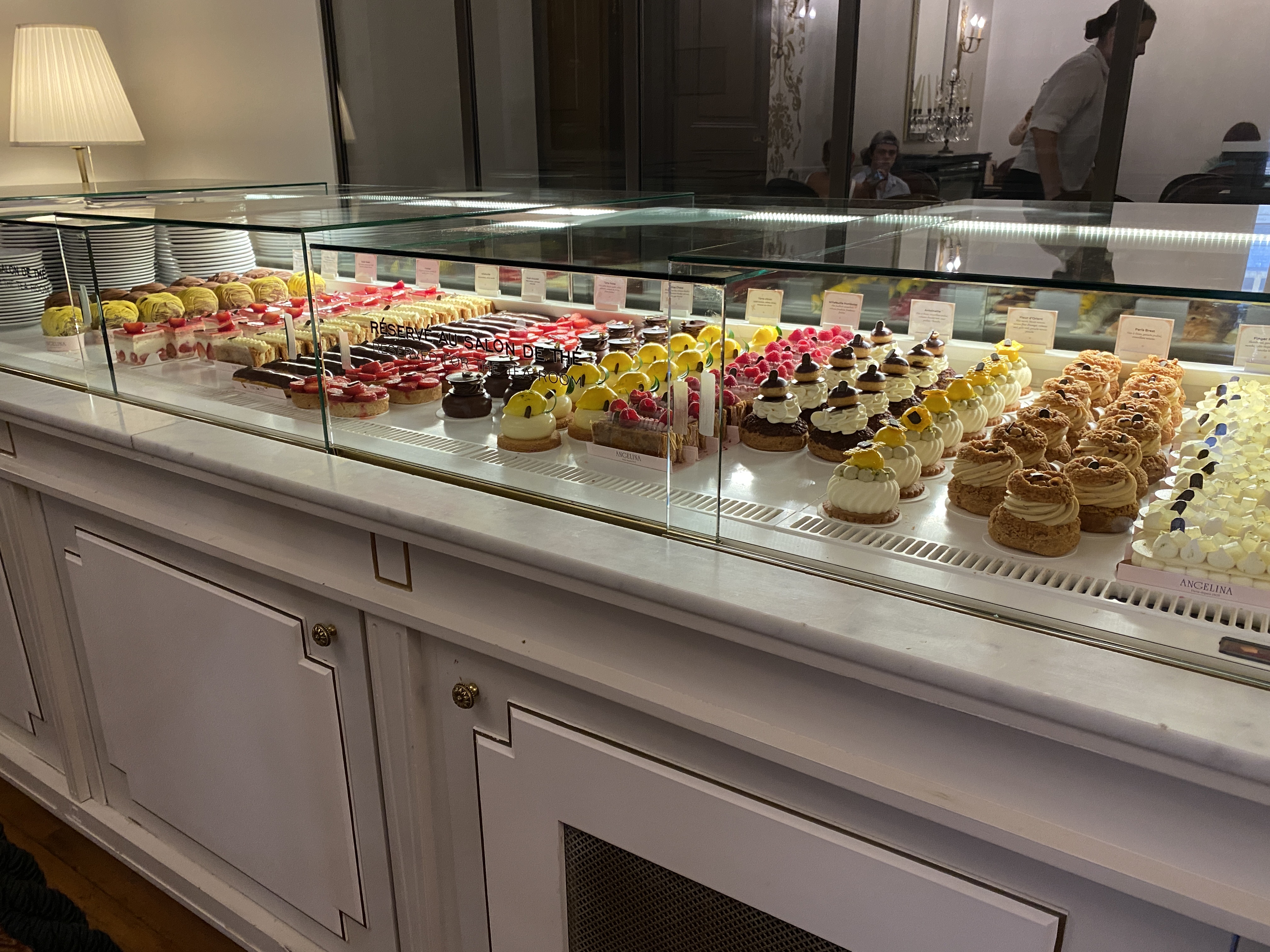 With so much choice it was hard to pick, but in the end, I had the Lemon Cake. Absolutely delicious and a picture to look at!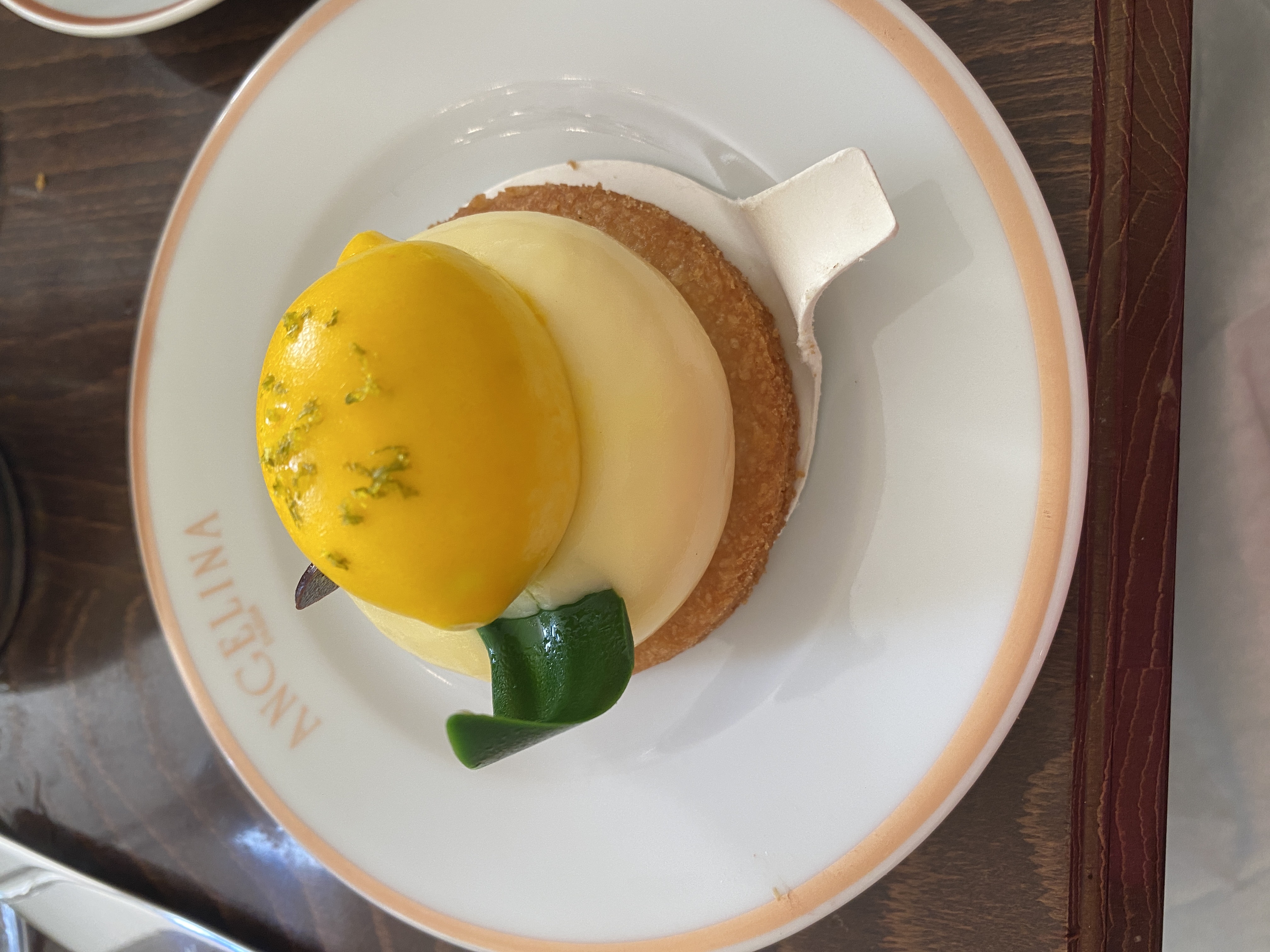 The many cafes in Paris offer the usual variety of food, including local French dishes such as French Onion Soup (which is my favourite and I have it multiple times each visit).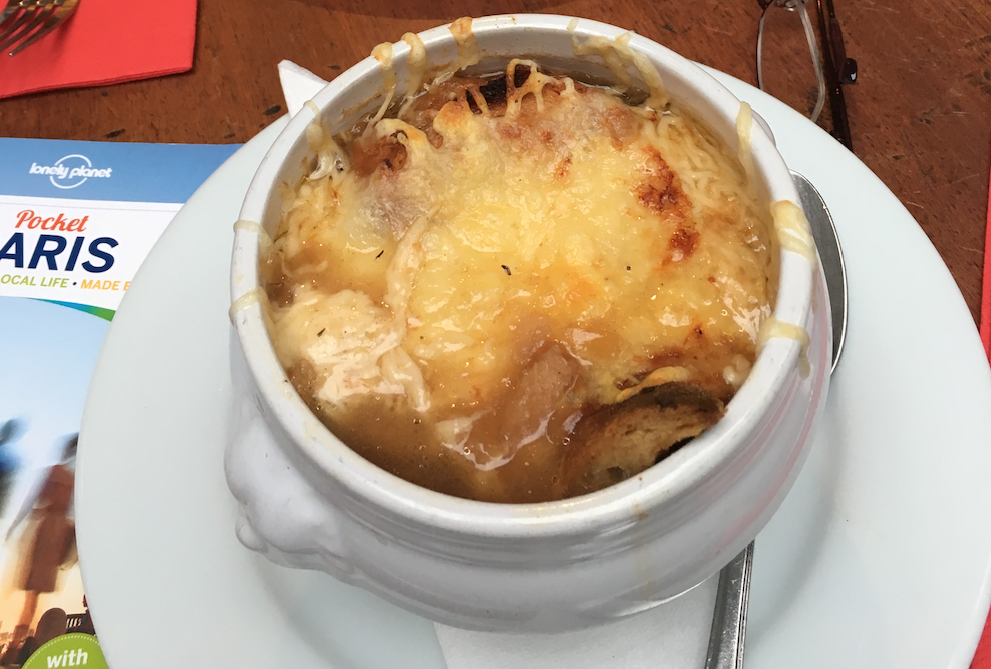 Another popular favourite is beef bourguignon. Locally served with mostly potatoes, it is a melt in your mouth casserole but worth trying at least once!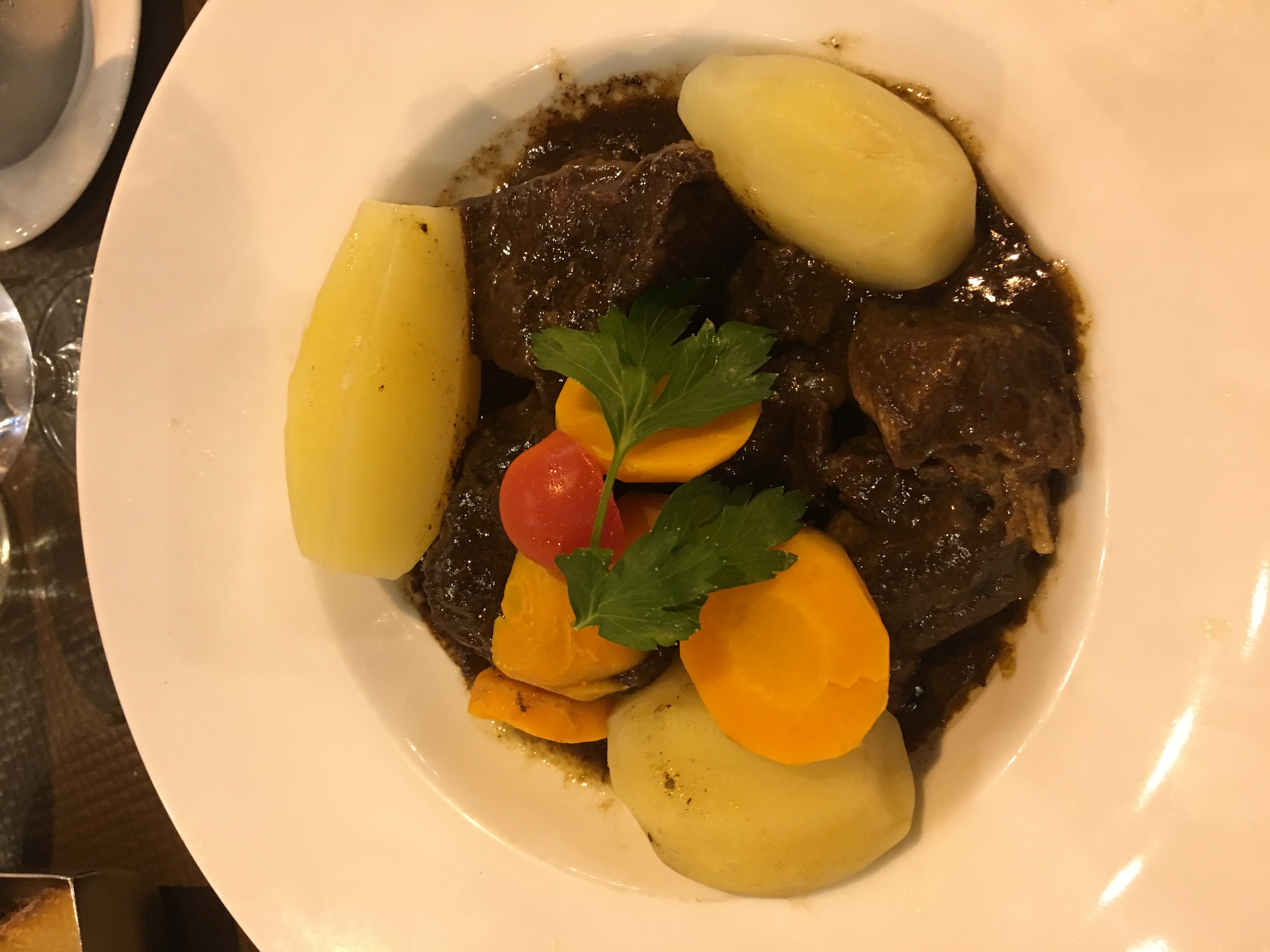 A trip to France can't be completed without trying snails at least once!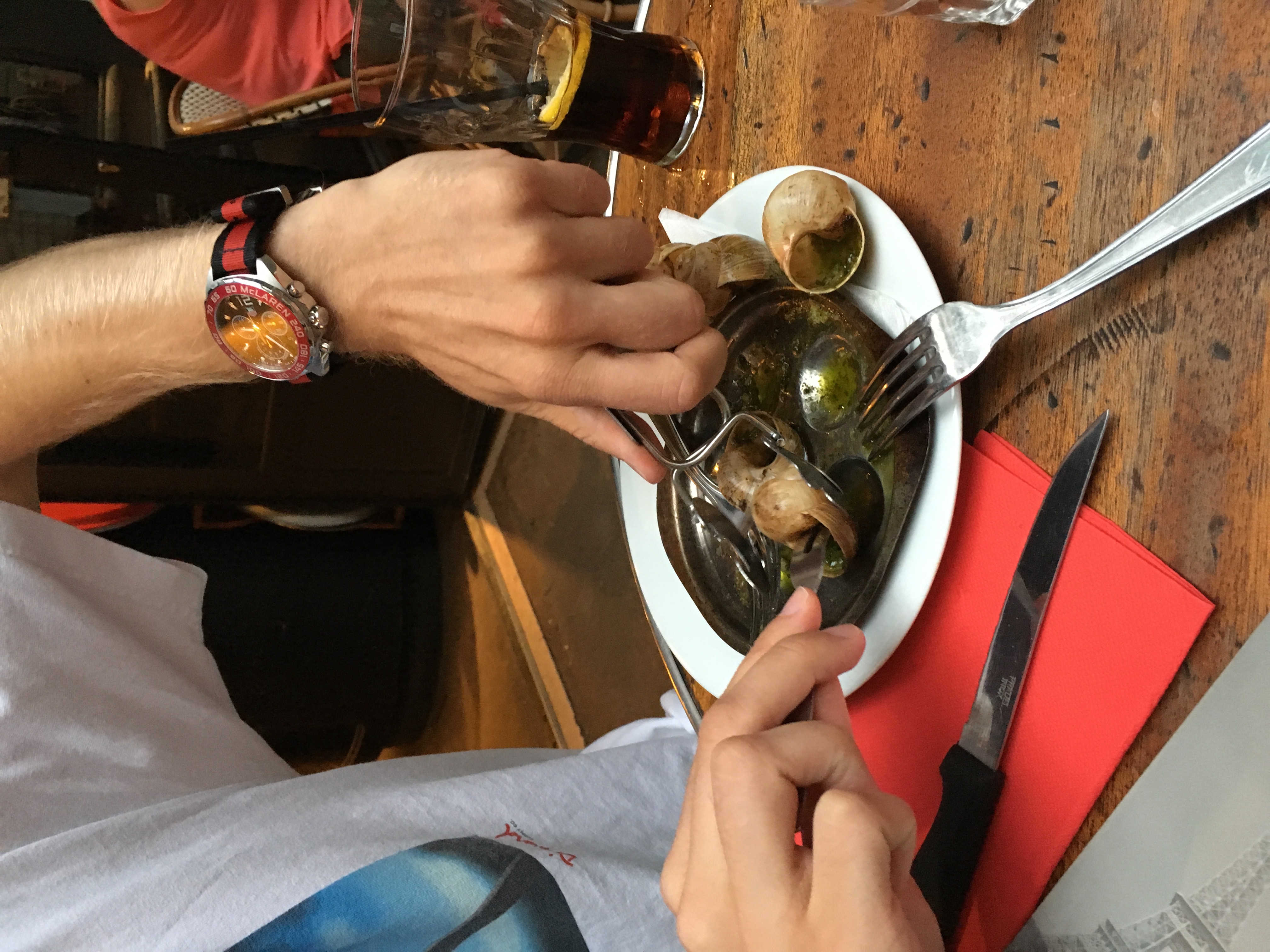 Places to Eat
There are obviously thousands of restaurants and cafes to eat in Paris and while we try to eat locally to our accommodation or wherever we are in the city, one place I would recommend going to is Café George V on the Champs-Elysees. (Take Metro line 1 to station "George V" and you will come out right by it).
https://cafe-georges-v.restranslate.com/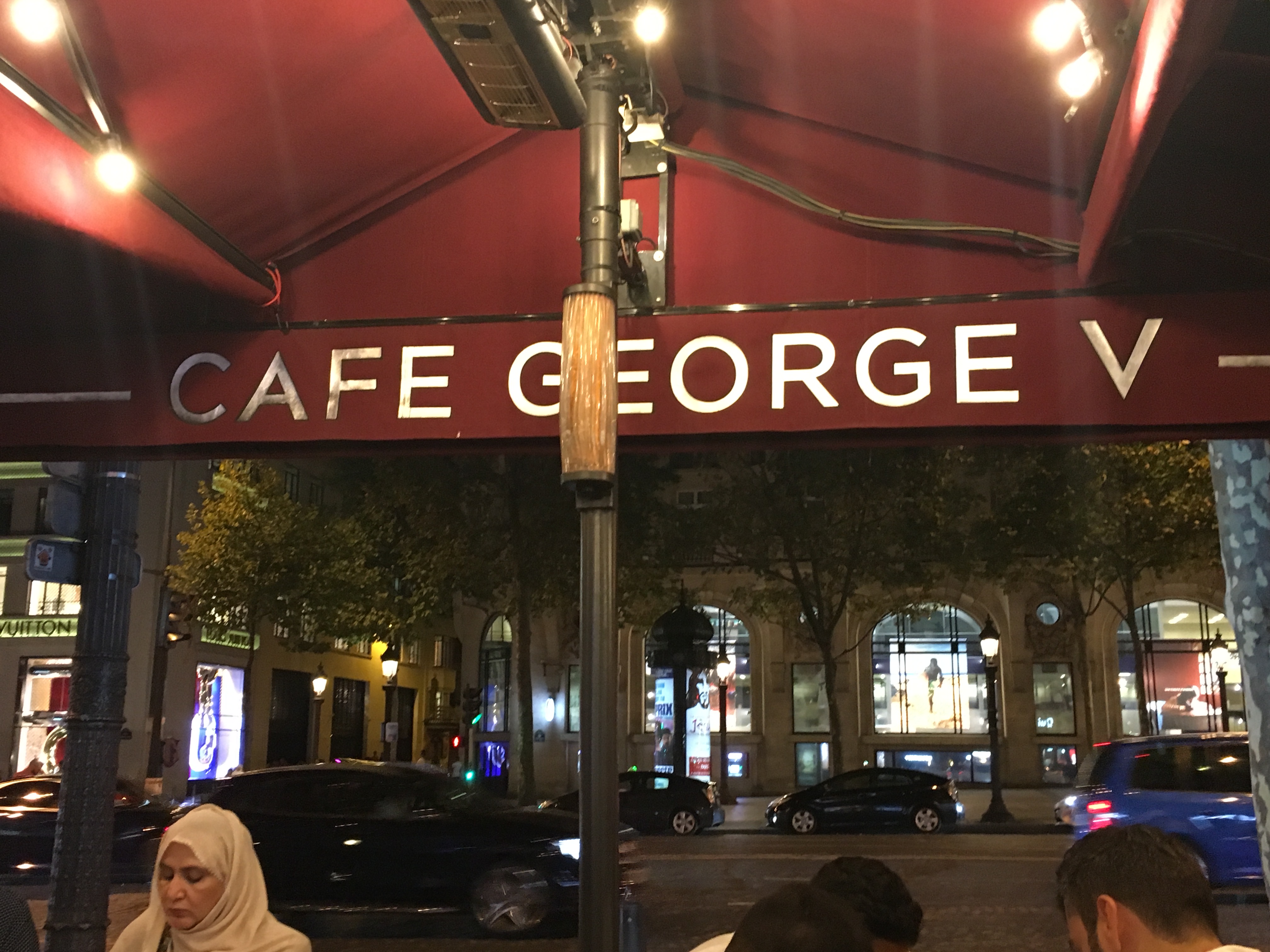 We stumbled across it on our first trip to Paris in 2016 and we have gone back ever since, and it has never disappointed us (although I note the reviews on trip advisor are very mixed!)
Their Crème Brûlée to die for! (My husband likes the apple tatin)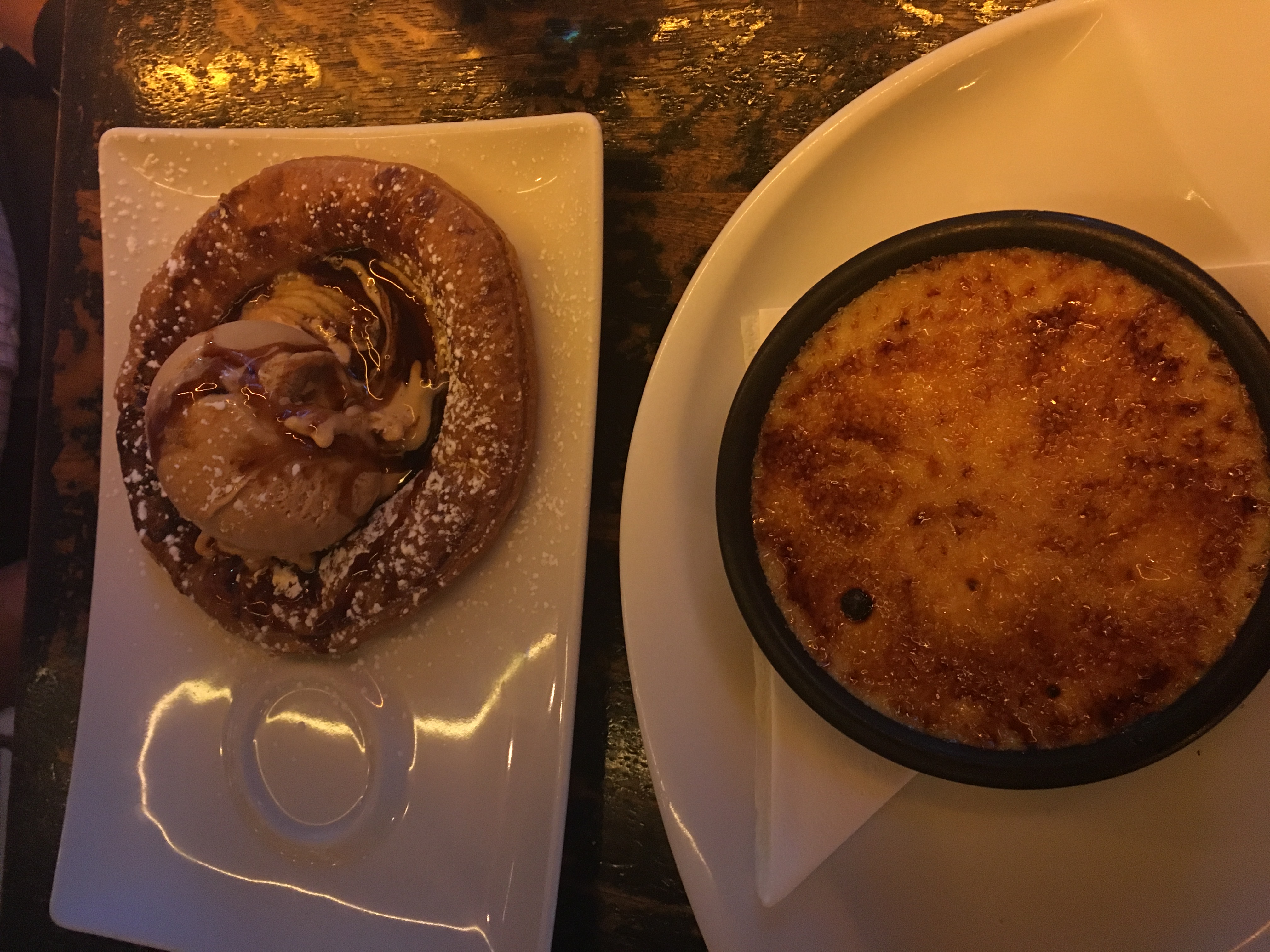 Shopping
Like most international cities, Paris has all major international brands and many local places to get most things.
There are a large number of chemists. You can see them with a big green cross, usually illuminated, so if you need anything like that, it's always available.
The iconic Galleries Lafayette shopping mall (started construction in 1912) is a destination in and of itself and worth a visit. At Christmas time they suspend their tree from the dome in the middle and a display with lights, music and moving decorations happens every hour.
https://haussmann.galerieslafayette.com/en/galeries-lafayette-the-best-shopping-mall-in-paris/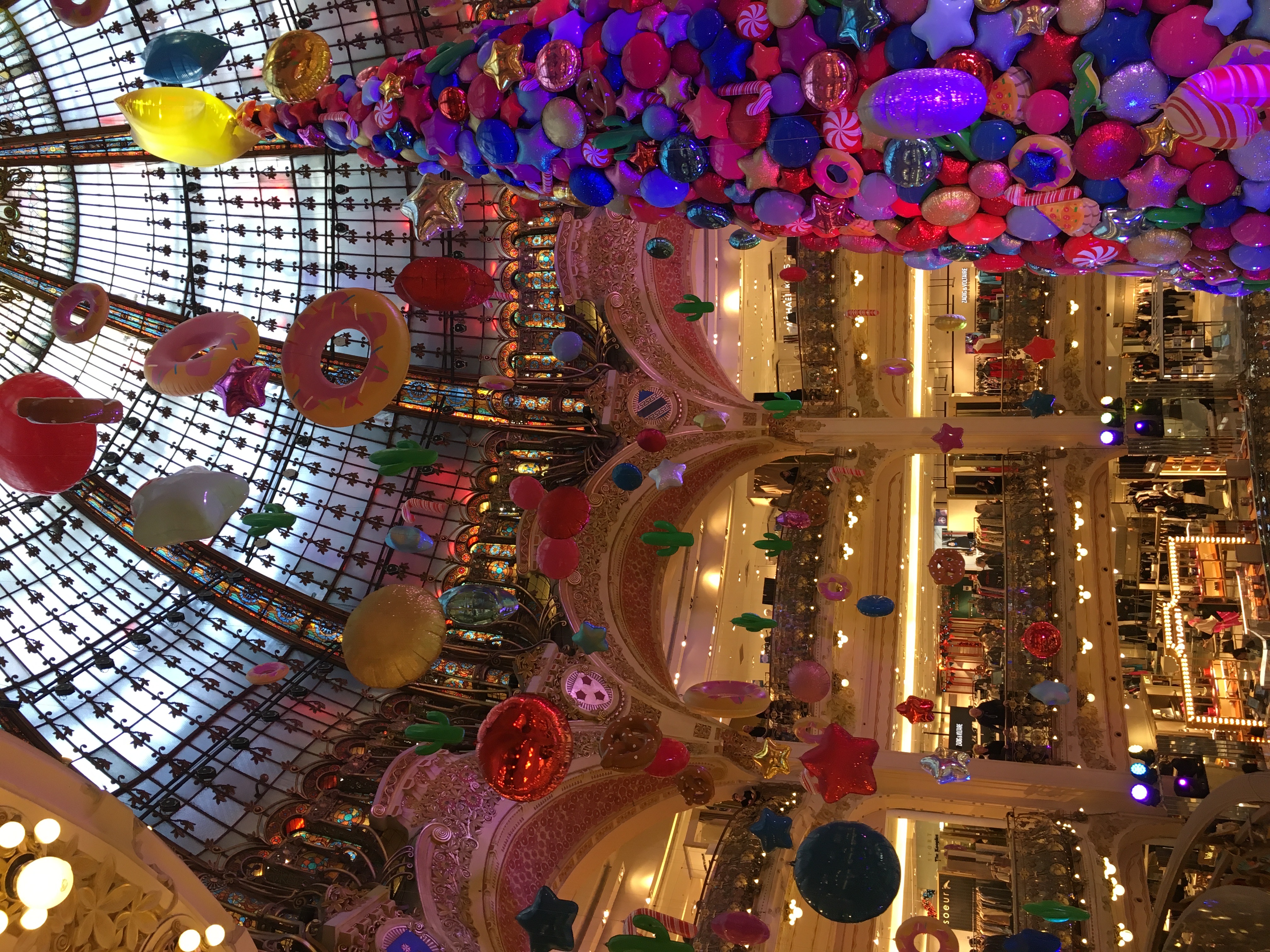 For run of the mill items, there is a Westfield located at Les Halles and has all the usual mid-priced brands, like Zara, H&M, Uniqlo etc. Built almost entirely underground, the covered entrance area is the only part you can see from the street.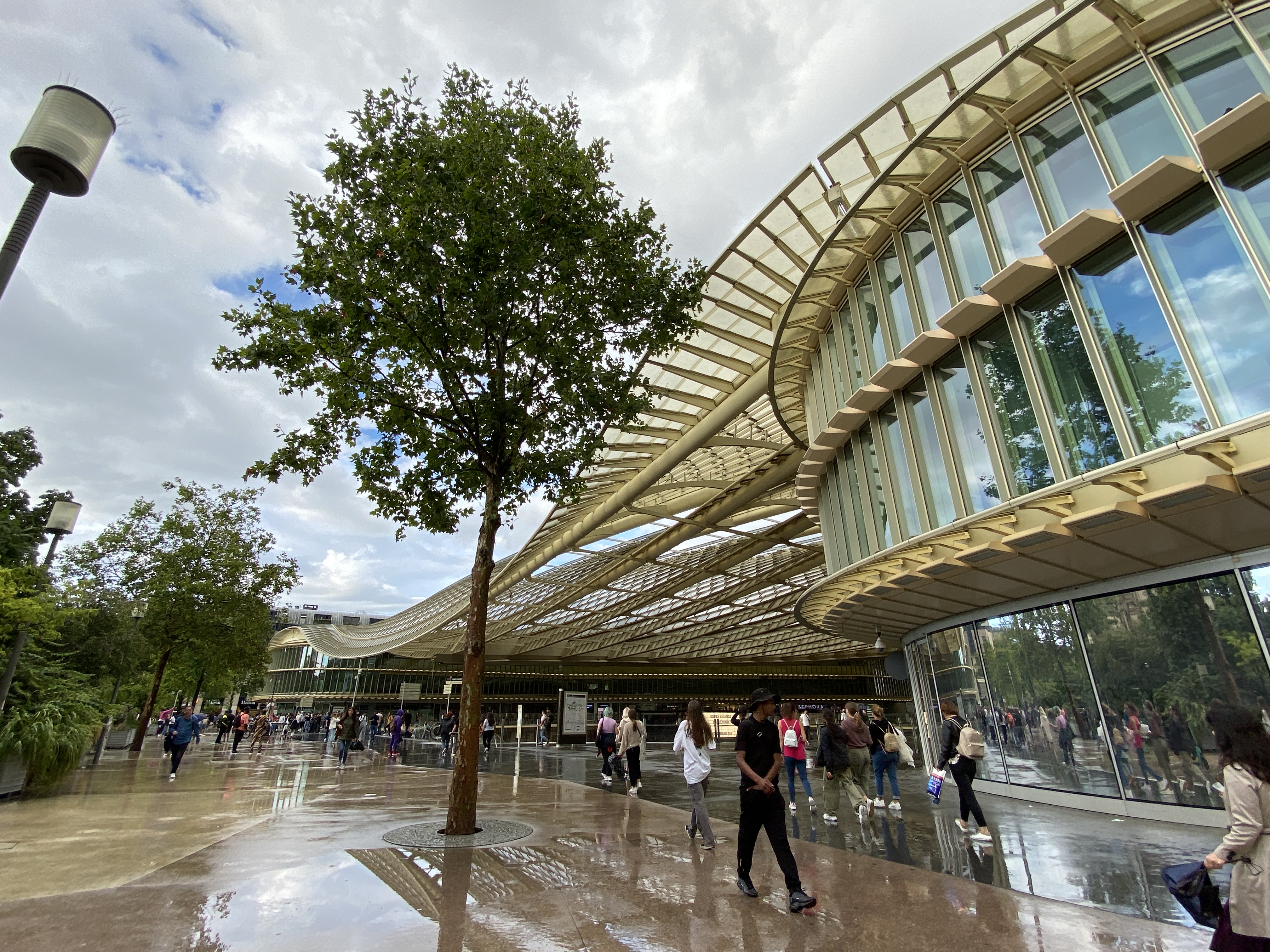 Shakespeare & Company Bookshop
https://www.shakespeareandcompany.com/
Many tourists visit the Shakespeare and Company bookshop, and you will often find a line outside waiting to get it. The shop is very small, so numbers need to be managed. A few doors up is a café that also sells delicious ice cream for those hot summer days.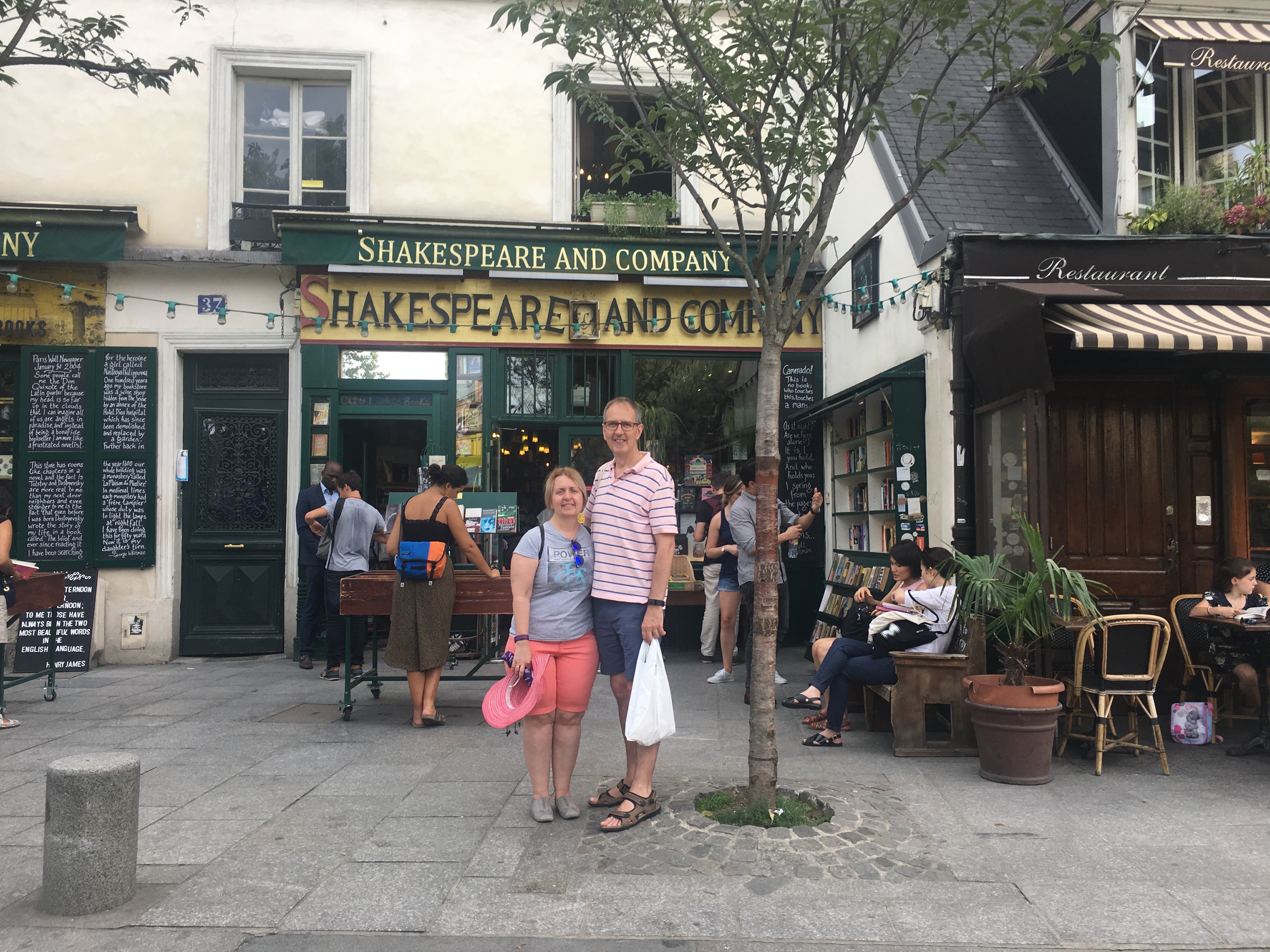 A Fun Thing To do
Our eldest was in Paris last year and the friends he was traveling with hired a photographer for a couple of hours to take nice photos of them at some Paris landmarks. We did the same last week and while they had a lovely sunny day (we did not!).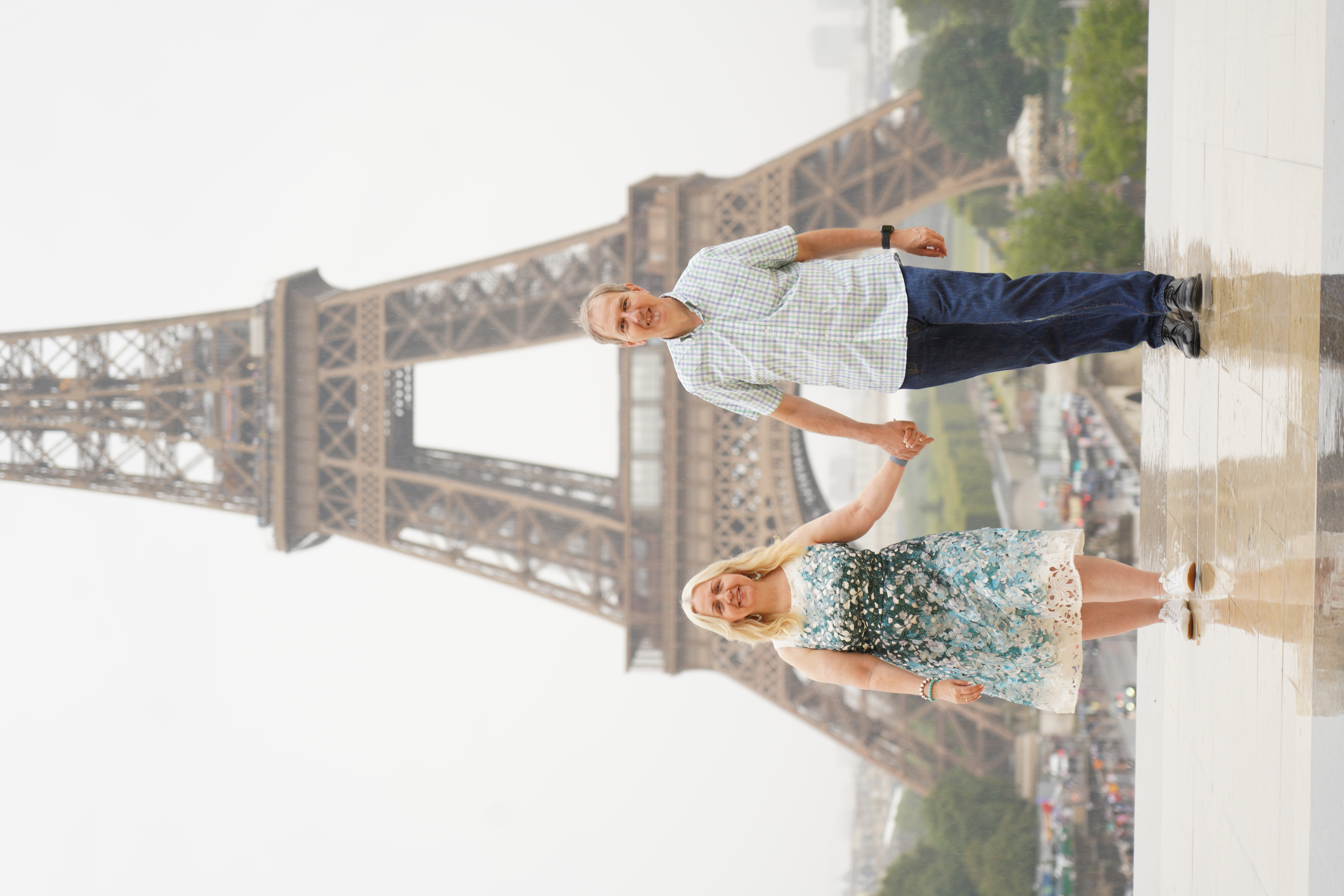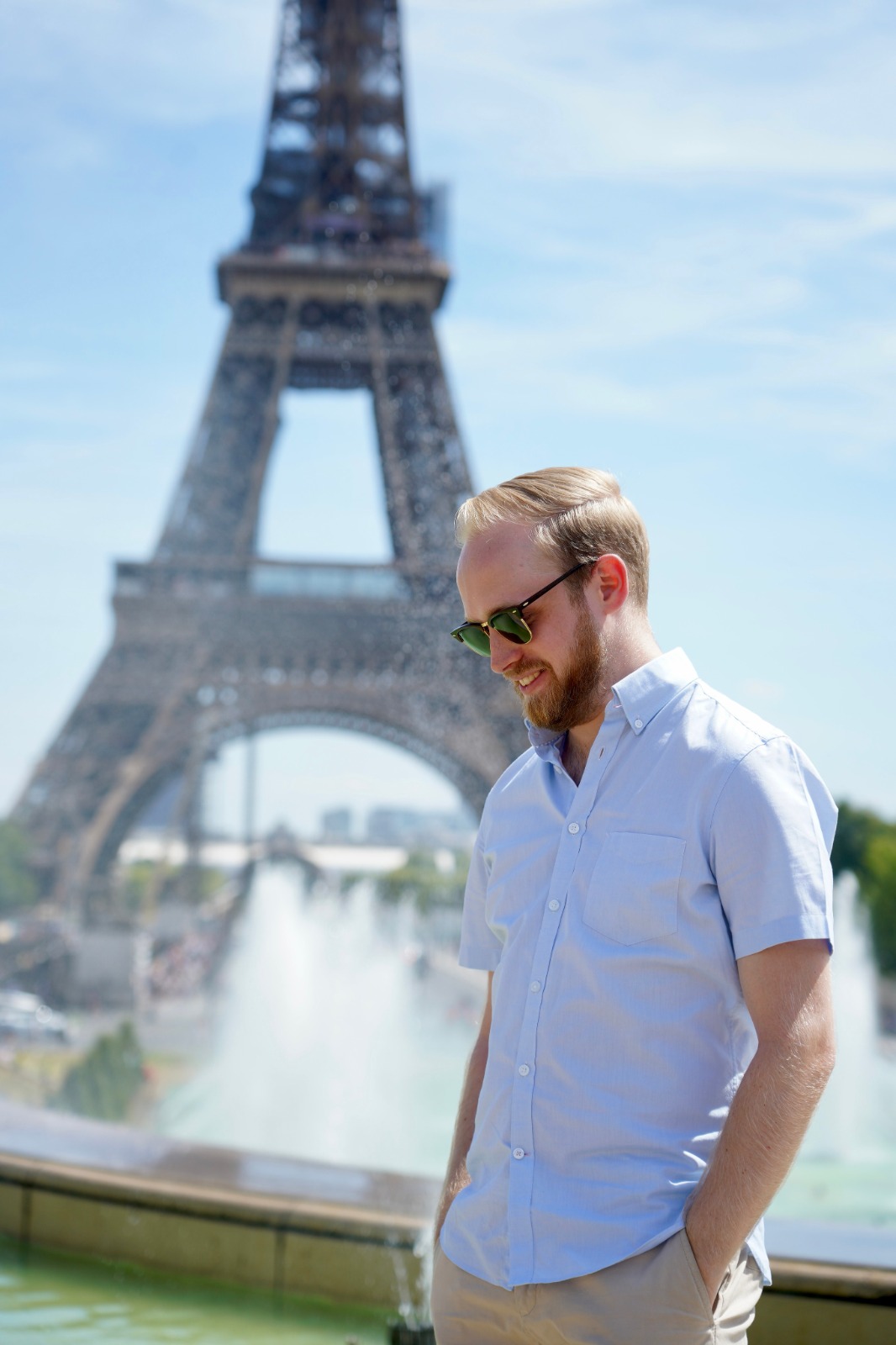 If you are going to Paris and this is something you might like to do, then contact Semi via her website and she will help you out.
https://parisgandaphotographer.com/
Highly recommended. It was such a fun thing to do, even though the rain was awful!
Next Week ….
Next week I will be showing you the Top 5 things to do in Paris and the history behind them. See you then.
---

Michelle is a speaker, author, content marketer, historian and mother of 3 boys.
After 25 years in business and as the 'Content Marketing Queen' for the past 12 years, she has helped countless small businesses understand and develop their content strategies and focus on a customer first approach.
Savvy Travel Historian is her passion project, and her weekly newsletter is available on Substack, Paragraph and Mirror. The latter two allows you to collect each Issue as an NFT.
Michelle is co-host of the Web3 By Three Podcast, a weekly show which talks about current stories in the Web3 space and how it applies to B2B marketing, sales and operations. The show is recorded live every Wednesday at 4pm EST/ 9pm UTC on LinkedIn, YouTube & Bolt+.
You can follow Michelle in these places:
Savvy Travel Historian Instagram
Content Marketing Queen Website
Collect this post to permanently own it.
Subscribe to Savvy Travel Historian and never miss a post.