Hi Crowd!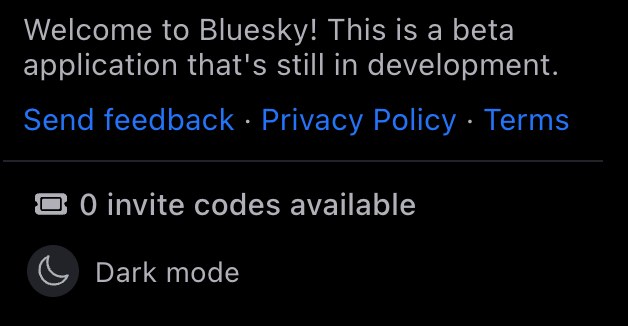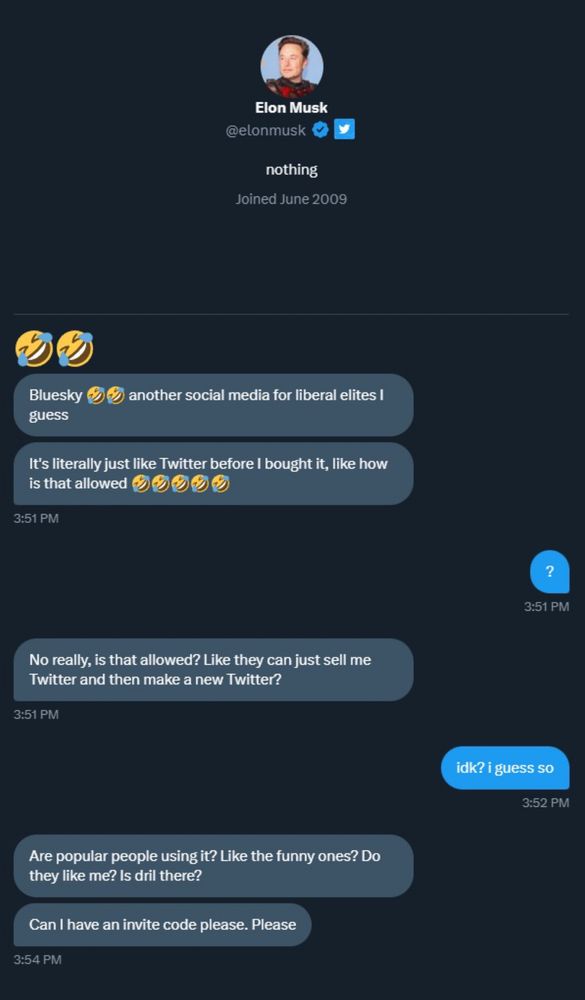 So as I mentioned before I'm on Bluesky (I'm @seanbonner.com there), I don't have any invites so don't even bother asking. Yes I know one sold recently on ebay for $400. I didn't buy it. I'm sure invites will be easier to come by soon, and it'll be public before too long as well. There are people there trying to make "skeet" the term used for posts (like tweets, but skeets) which I do not endorse in anyway. Threads are called ropes. Other than that, it's probably the closest "twitter clone" on the front end that has launched yet. On the back end it's decentralized and protocol driven. It's a small team and I'm super impressed with everything they are doing and every way they are doing it. In less than a week it's become my favorite social media site and what I think has the best chance yet of dethroning Twitter. To be far, some of this credit goes to Twitter taking a massive nose dive this year, but if you used to be on Twitter and remember how cool and fun it was circa 2008-10, take a Bluesky invite if someone offers you one.
I'm off to Tokyo in a few hours but wanted to quickly tell you about a few things that were just released which may be of interest: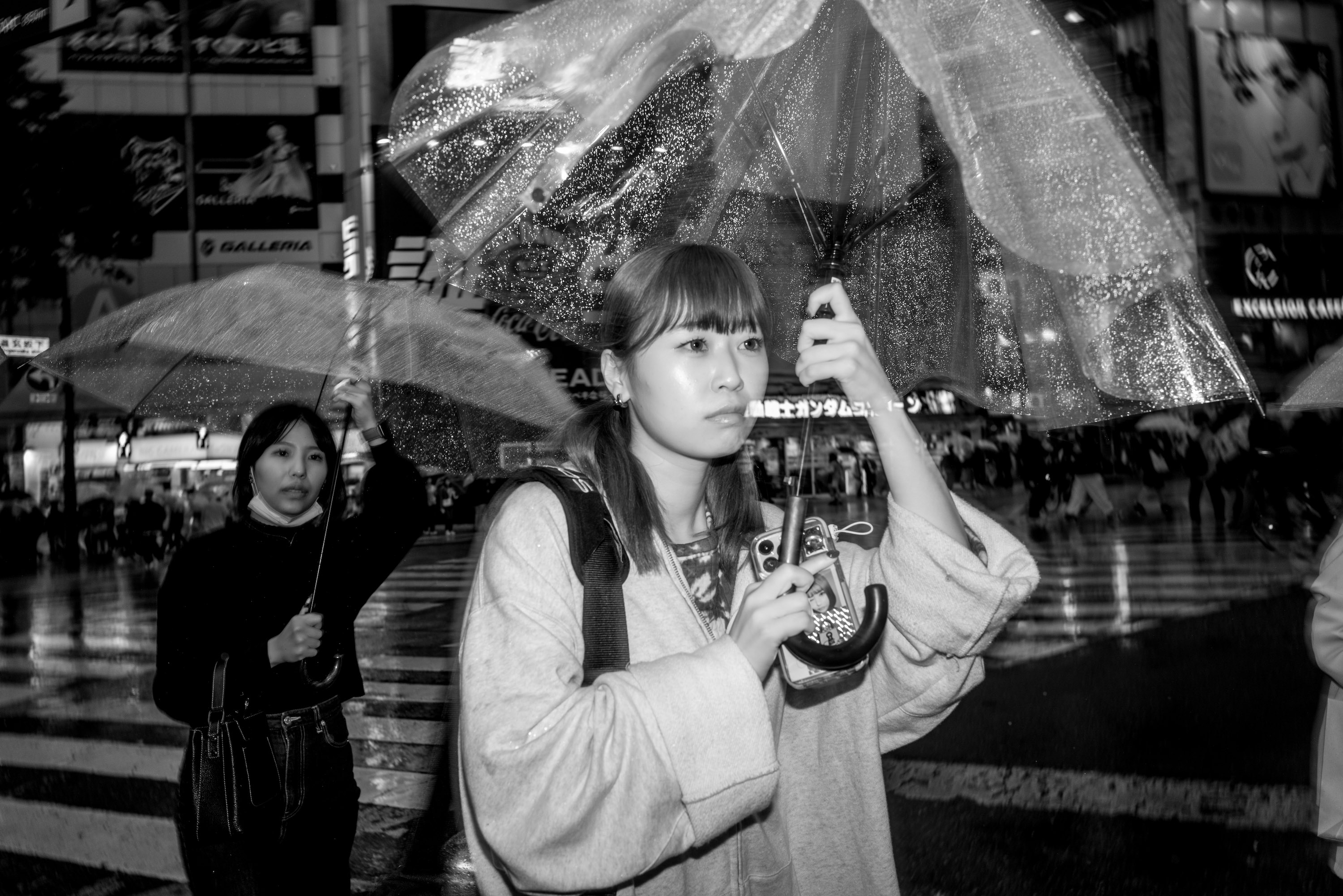 As some of you know I started a series on January 1, 2023 where I committed to release a photo open edition each month, priced at 0.023 and available for 23 hours only. This month's edition just went live and is available here. I took that one in Tokyo last month. Wait, didn't I just say that I was off to Tokyo in a few hours? Yes I did, I'm bouncing. One of the reasons I raced back was because I needed to see this: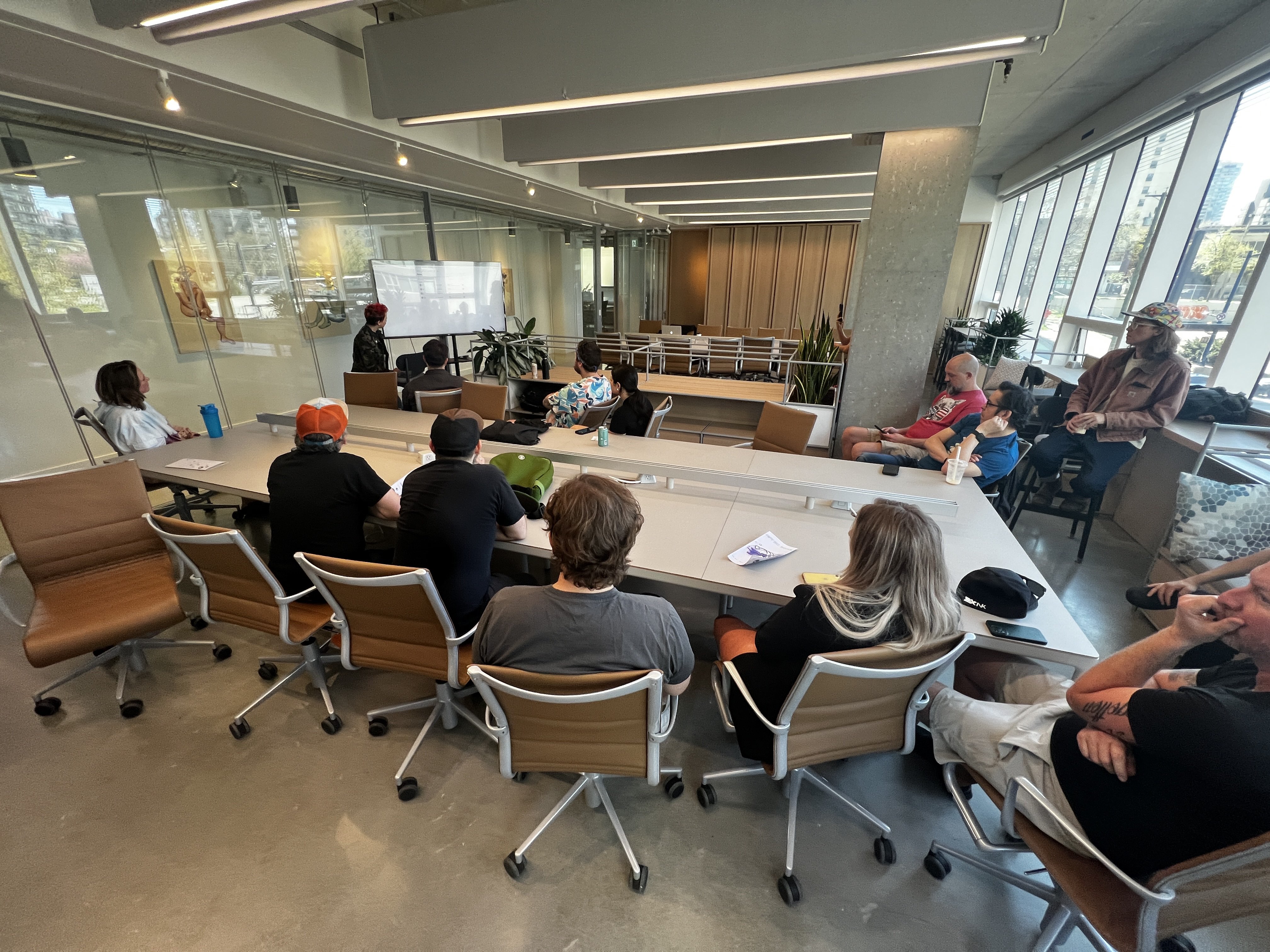 This is my son Ripley, who some of you know, who is now 13, teaching his first workshop to a room full of adults who are hanging on his every word. It was fantastic. He and Tara did a session on Generative art at NFT BC here in Vancouver yesterday. Tara gave a wonderful overview of the history of generative art, the who's and what's and when's and then Ripley spent the rest of the time explaining to people how to make their own project using a tool called Bueno. He didn't just talk about it though, he did it and made a collection of 604 pieces (the Vancouver area code) and included his own illustrations and colors/artwork submitted by other local artists participating in the event. The collection is delightful and there's a lot still available (priced at 0.006 each), grab some here if you'd like.
Finally, If you see me in person in the next few weeks, be sure to get my free in person only release. Let me tell you about it.
For at least a decade now I've been taking photos of both stark, leafless tree branches and overhead power lines. Sometimes together but most often on their own. Obviously living in Tokyo presented many options for these. I don't know why I first started doing it, other than I loved how the images I was creating were somewhat recognizable but also kind of abstract and design-y. Over the years I started thinking about how these things were similar, branches and wires - they were means of communication though manmade vs natural. Both taken for granted, but massively important to our day to day. I started thinking about how I could do something together with these images and the recent developments with AI gave me the final piece of my puzzle. I fed my images in, trained the AI on them, and then asked it to combine them into a single thing. Not a scene with trees and wires, but merged into one unified object. The results are better than I imagined.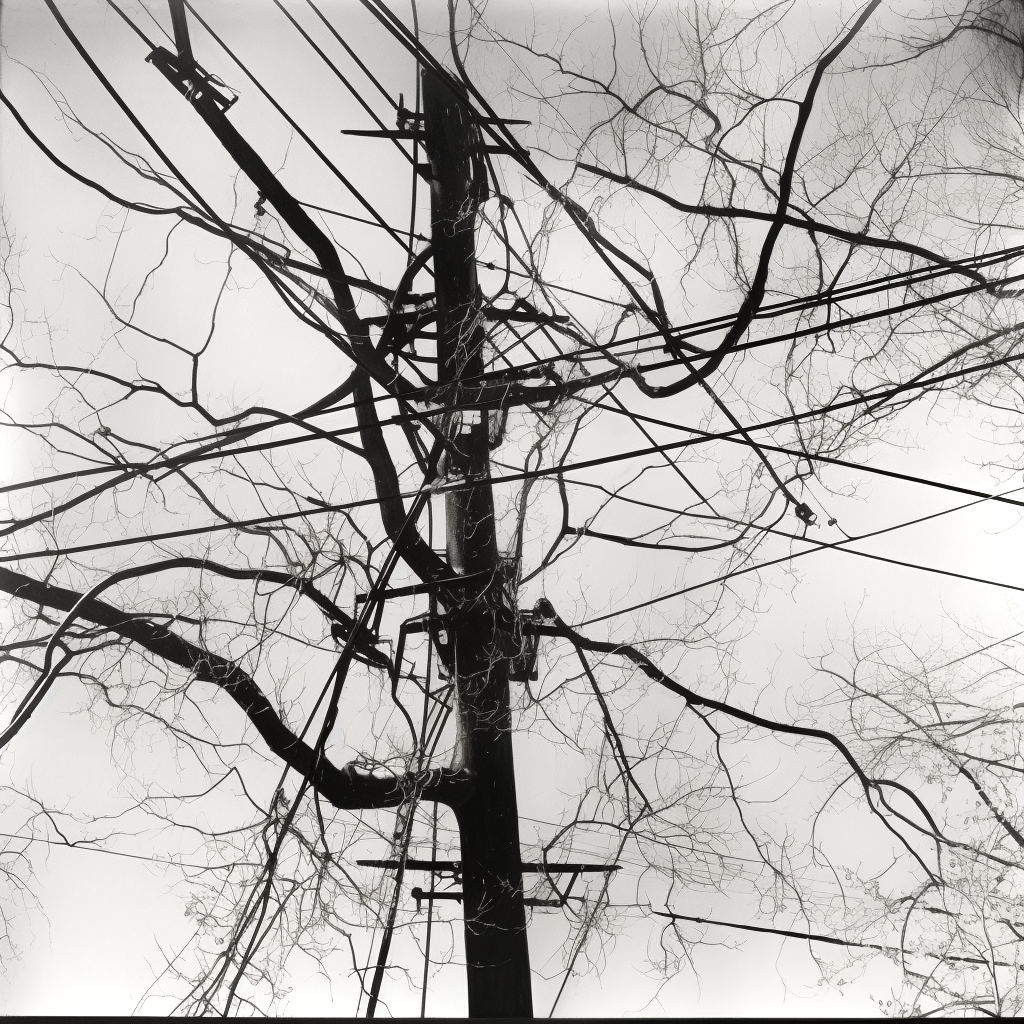 I've been making tons of these photos and trying to think of what to do with them. I decided that I'm doing two series with the body of work, editions and 1:1s. I haven't decided which platform to do the 1:1s with yet, though I knocked on the door of a few larger generative art sites so we'll see. I may end up just releasing them myself. The editions I want to make purpose driven and play more on the theme of communication and relationships. So for this first piece in the collection, the only way to get it is from me in person. I don't know how long I'll offer this, but I have a QR code you can scan and mint it right there on the spot. I'm not posting the minting URL anywhere or sending it to anyone. So far I've given them to 4 people. Maybe you'll be next? If you will be in Tokyo this week for Bright Moments, as I will, find me.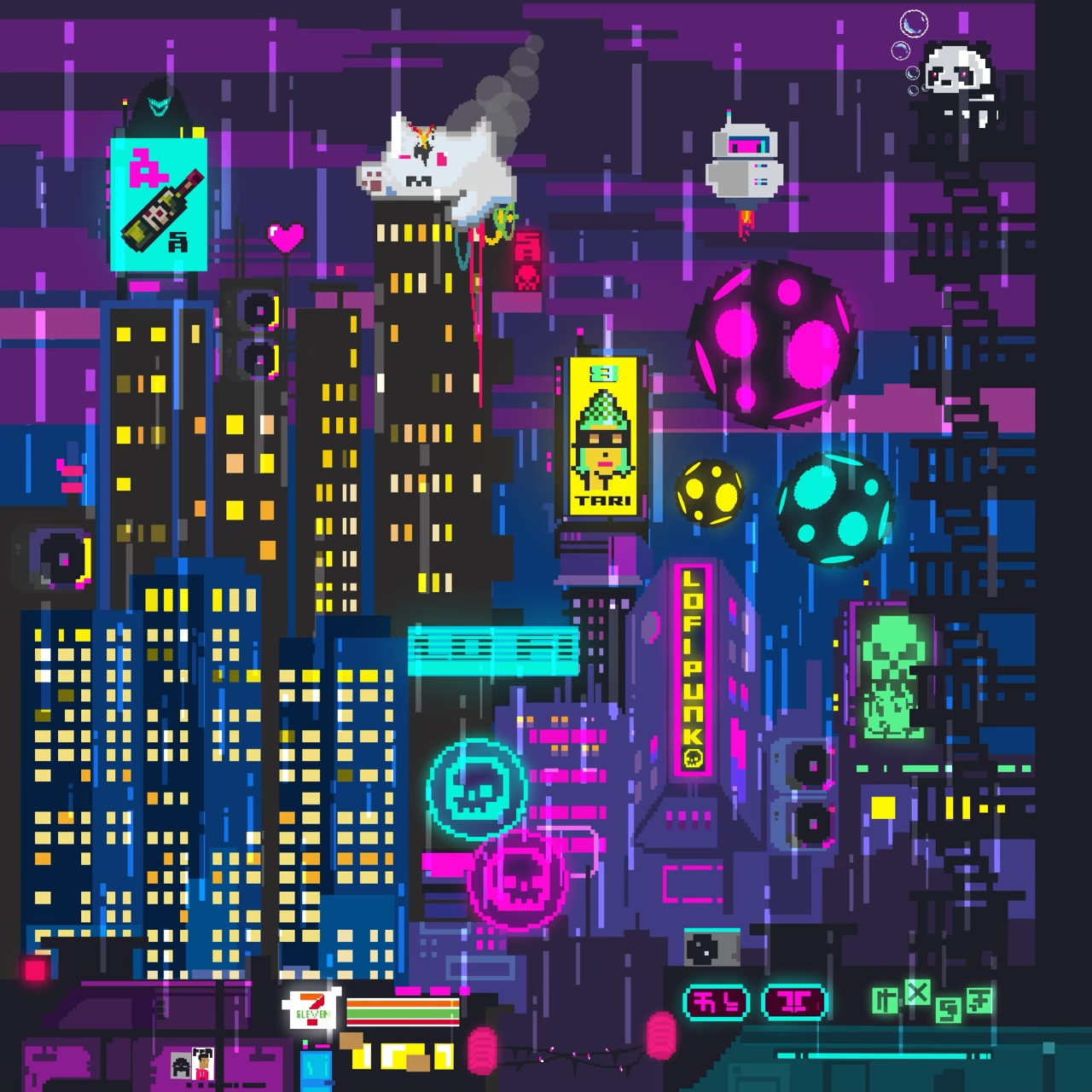 Finally, the musical project I've been working on with Muggs is finally public. I linked a video in the last newsletter and our ep "Lofi Punk" comes out next week. I know some of you are going to really love the surprise covers we're included on this.
Thats all, I need to go finish packing and make my way to the airport. See you on the other side!
-s