This week we explore important milestones and happenings within the SpiritDAO community.
Artizen Funding Round
Today launches our 1:1 donation matching round with the Artizen Fund.
DETAILS
Each project has a unique NFT - sell the NFT "Artifact" to raise funds.
💡 Aligns with member utility purpose of creating new artifacts, the specific color of the art on our project page above is unique to this project.

Owners of these artifacts possess rights to the specific image.

100% of Sales will fund SpiritDAO Community Vault

COST (.01 ETH) ~$15 per.
1:1 matching funds (100% matching funds)
An additional 20% (of the total) Artizen prize will be awarded if we sell the most artifacts.
💡 Collectors can purchase more than one artifact.

These funds will support SpiritDAO's operations vault and community efforts. Your donation counts!
TIMELINE
Launch of Season 3 10/17/23

Award Funding for Season 3 1/29/24
STRATEGY
Direct Donations: Please consider a direct donation - you can purchase more than one. Every dollar you spend gets matched by Artizen making this an incredible opportunity.
Social blasts: We will gearing up our X (Twitter) to spread the word about the opportunity. Please leverage the images below to share on your social media: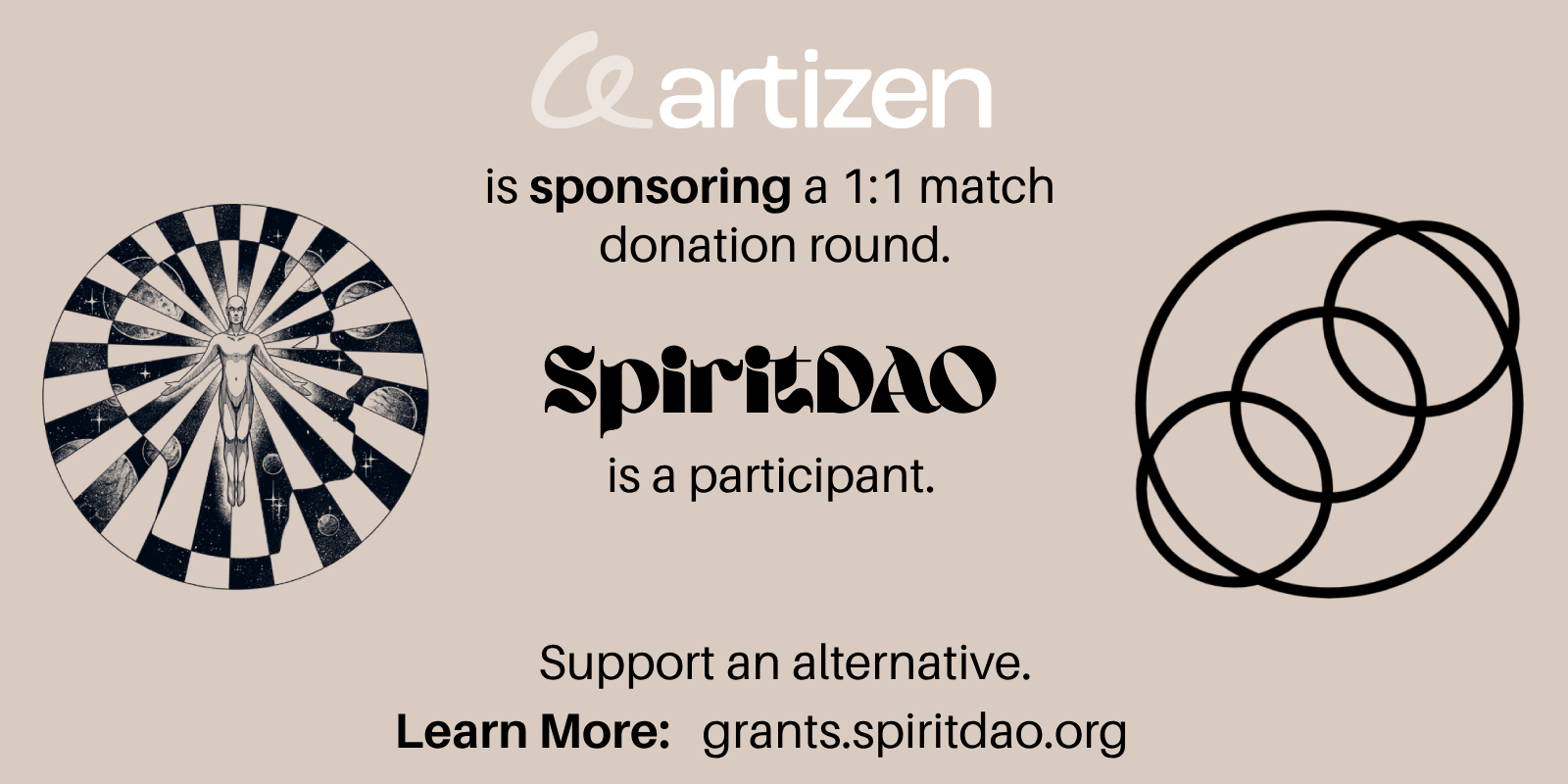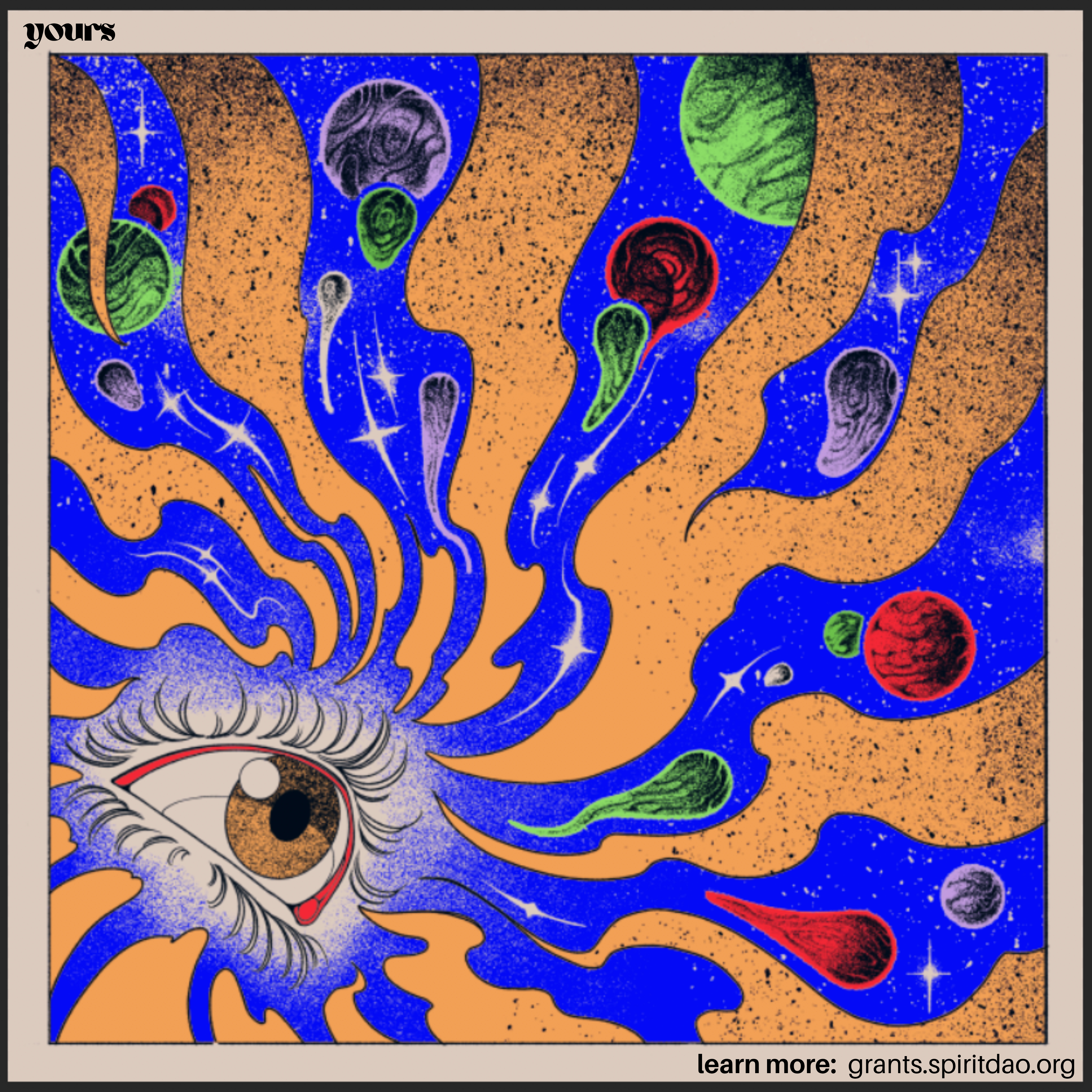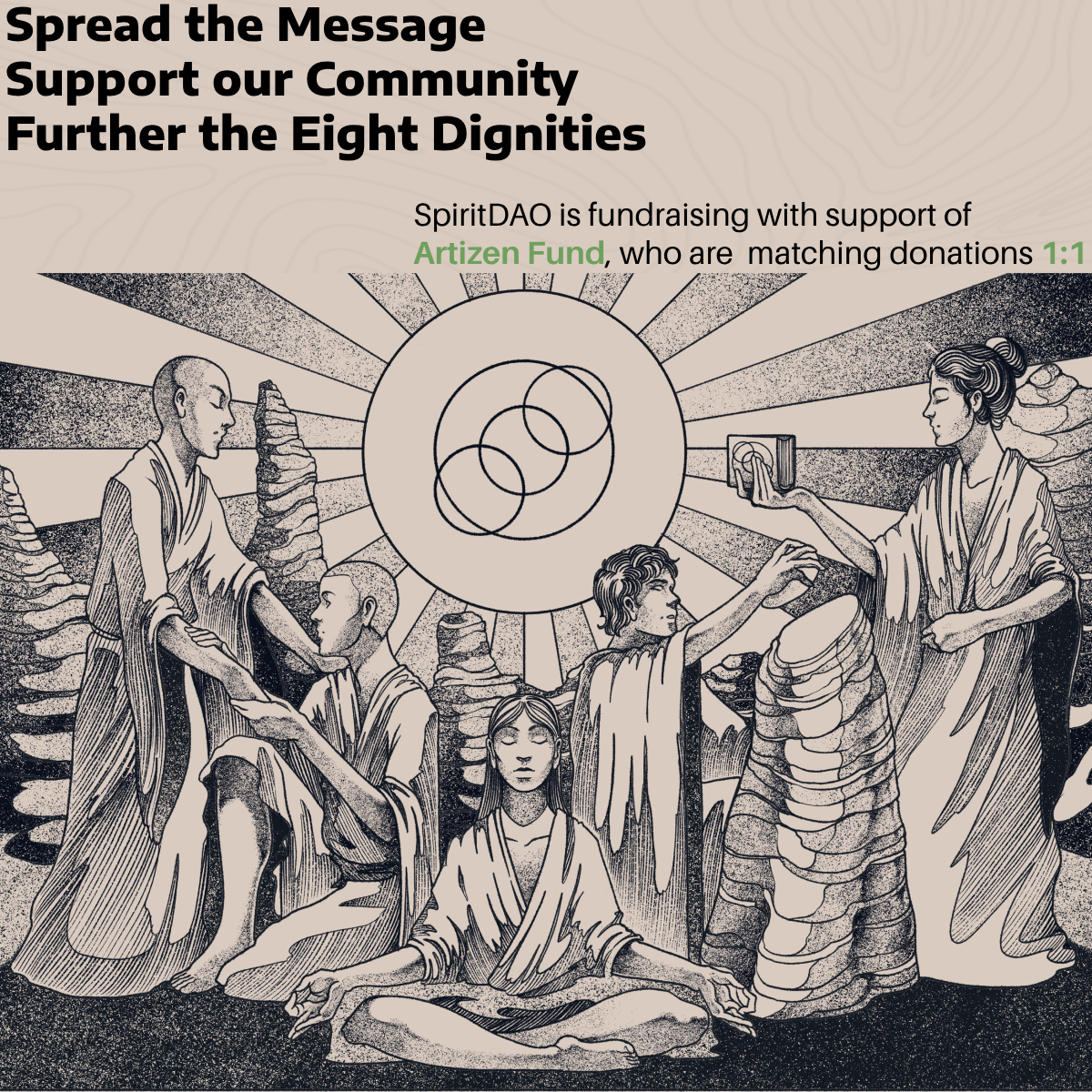 ---
Happenings
🔑 We've updated permissions to account for verified members, including governance rights within Charmverse.
🗳 A retroactive funding proposal was passed to award member Sunny Joy 20 $SELF tokens for past contributions to the graphic novel, SpiritDAO twitter, grant applications and more!
🧘‍♀️ Our weekly Contemplative Practices (Every Wed. @ 4pm EST) and Town Halls (Every Fri. @ 4pm EST) have been excellent as of late, and we invite you to join us! https://whereby.com/spiritdao
👋 We've been reworking our onboarding content after a review by member Steph Macurdy. This type of commitment to an excellent user onboarding experience is vital to our success and membership expansion!
📝 Member Ron Rivers has been working on a mini-book about leveraging DAOs, NFTs, and public good hyperstructures for the nonprofit philanthropy space. He is speaking about these topics on 10/17/23 and 10/18/23 at a dinner and breakfast round table at the Exponent Philanthropy conference. The intent being to acquire more direct funder input for the book.
🚗 Ron Rivers will be judging the upcoming ETHMiami hackathon on October 29th and bringing plenty of graphic novels and books to share!
---
Thank you for reading!
Please share this email with any friends you think might enjoy this newsletter. We are spreading the message one curious person at a time.
Connect with SpiritDAO
Collect this post to permanently own it.
Subscribe to Sensemaking - SpiritDAO's Weekly Newsletter and never miss a post.
#fundraising
#community
#operations