In 1975, Alice Cooper took over the radio with his song "Welcome to My Nightmare."
I think you're gonna like it
he crooned.
I think you're gonna feel you belong
Well, today, I echo Mr. Cooper's theatrical sentiment. I've decided to combine all of my mailing lists into one and segment them into separate communities under one literary umbrella. For now, I'm calling itTaylored Content but I may come up with something better soon.
Welcome to my daydream.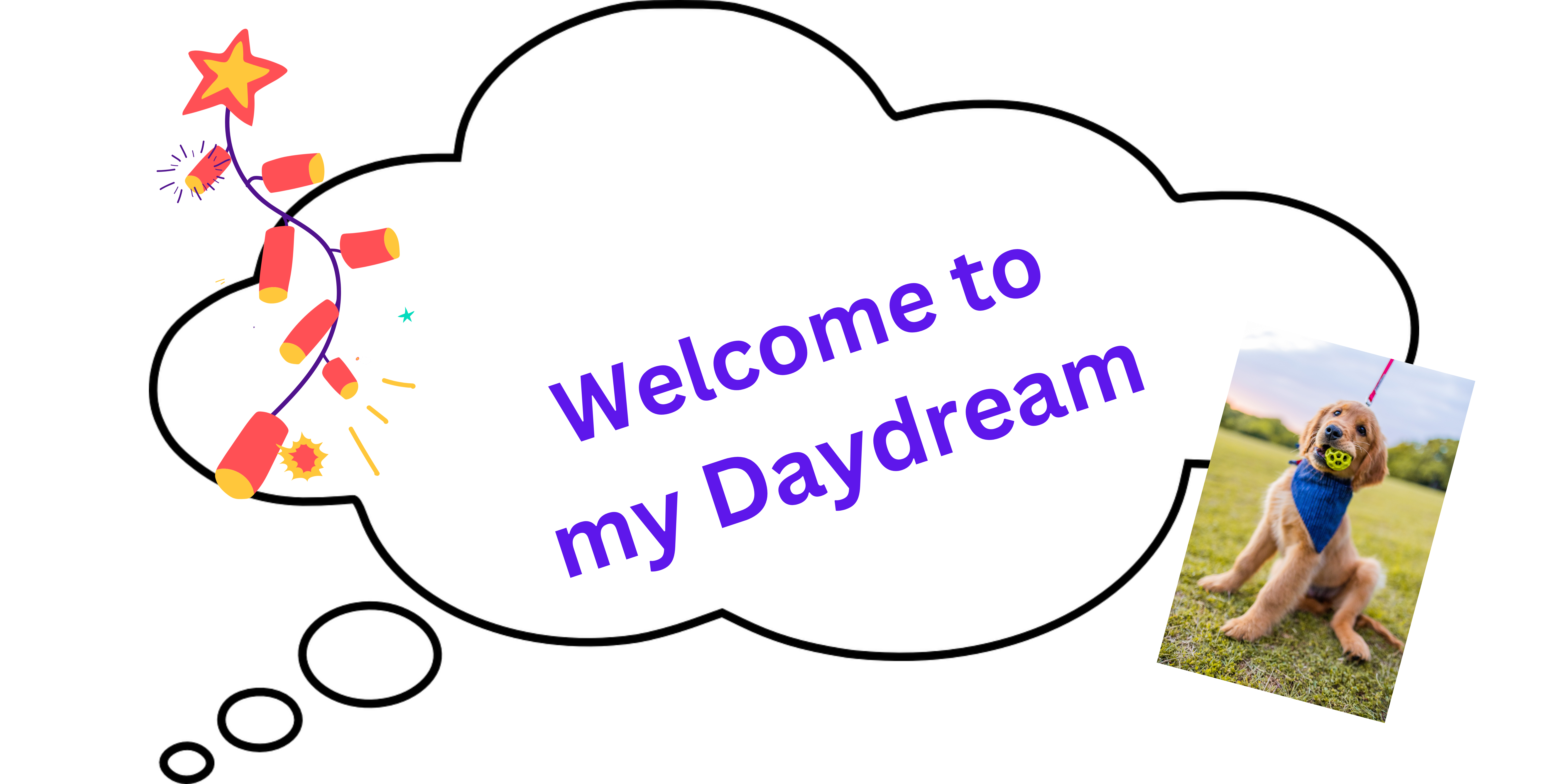 Why Are You On This List?
If you haven't heard from me in a while, you may be wondering why you're on this list now. I'll confess, I've struggled with keeping up with some of my mailing lists for a variety of reasons. I'm hoping Paragraph, a Web3 newsletter delivery platform, will cure some of my ailments.
When I survey my collective audience, I currently serve four primary communities:
Christians

Crypto enthusiasts

Speculative fiction lovers

People interested in great travel stories, or the van life
If you fall into the first category, you're either a subscriber to my Substack newsletter The Crux, you've volunteered to be on my book launch team and have read I Am Not the King, or I met you at a book signing.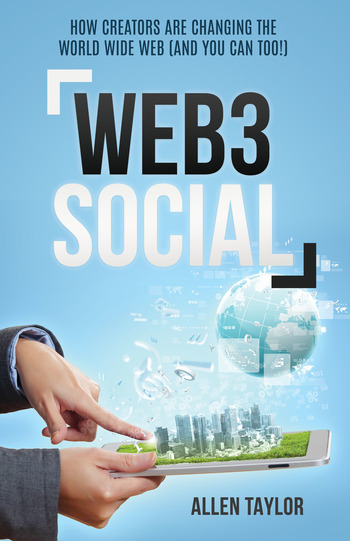 If you're on my crypto list, you've either subscribed to Cryptocracy at Substack, joined one of my book launch teams, or I met you at a book signing.
If you're on my spec-fic list, you likely were either a writer or a reader connected with Garden Gnome Publications. You may have read or contributed to the Biblical Legends Anthology Series. Alternatively, I may have met you at a book signing.
Others of you subscribed to the Taylored Content mailing list at some point in the past and have probably downloaded an information product or two. A few of you may have signed up for my author list on my author website.
My move to Paragraph represents a new era as a writer. Previous mailing list services made it difficult to manage a diverse list of readers with different interests and required complex segmentation protocols that caused some of you to end up on multiple lists and may have received multiple newsletters on the same subject at different times in the past. That was likely due to incompetence on my part. Nevertheless, it has been difficult to avoid that embarrassing faux pas.
Paragraph is different and offers a different set of tools to make audience segmentation more pragmatic (more on this in a little bit). First, I want to explain what you'll receive from me depending on the Taylored Content communities to which you belong.
Taylored Content Communities
I've segmented this list into one broad category and 4 smaller communities. Most of you are in one of those communities and all of you are in the broader community, but you get to control which communities you are subscribed to and wish to remain in. I'll tell you how you can do that in just a sec. For now, let me explain the communities.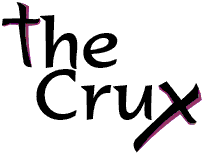 1. The Crux - I've migrated The Crux from Substack to Paragraph. If you've subscribed to The Crux, you'll receive a few more emails from Substack as they've already been scheduled. If you joined the Crux Publications list, are an author published through Crux Publications, joined my I Am Not the King book launch team, or you're a reader who has expressed an interest in Christian books, then I've added you to this list. In a few weeks, you'll begin receiving The Crux posts from Paragraph on Thursdays.
Web3 Writings - Cryptocracy content will be delivered on Wednesdays and consist of curated Web3 news. Original articles will be published on Fridays. If you were on a book launch team or have expressed an interest in crypto reading material, you're on this list.

Spec-Fic Files - This list will not include weekly content but will likely be published on Saturdays as time permits and will offer writing and reading opportunities in the speculative fiction genre. If you've expressed any interest in spec-fic or Garden Gnome Publications at any time in the past, you're on this list.

Travelogue - The Travelogue will consist of content related to van life and travels with Theresa and Hawthorne, my wife and dog. Content will be delivered on Tuesdays. If this interests you, keep reading to learn how you can join this list.
Content published outside of these four communities will go out to everyone, but I'll refrain from publishing content to the full list as much as I can. It won't be weekly, and when it happens it will be for content that is outside of the four defined content areas above.
I believe Paragraph will facilitate a better experience for you and a more seamless way of managing content and mailing lists for me. There should be no more duplicate emails!
As a member of Taylored Content (I prefer to call you members rather than subscribers), you can join any of these communities or all of them. To manage your communities, click on "Manage preferences" at the bottom of the email and you'll be transported to the Paragraph.xyz website. Beside the name of the newsletter, you'll see the date you subscribed and which communities you are subscribed to. If you want to leave or join a community, click the flywheel icon and you'll see a popup with the names of all the communities. Pick the ones you want to be a part of and close the box. If you want to unsubscribe from Taylored Content, you'll miss out on the benefits, but you can do that by clicking the Unsubscribe button.
The Benefits of Paragraph for You
Paragraph offers several great benefits to readers, the first of which is the ability to read a newsletter without subscribing to it. Of course, you have to find it first.
Secondly, you can subscribe with your email address or digital wallet, if you have one. If you don't have one or don't know what that is, don't sweat it. One caveat: Currently, Paragraph requires email addresses because newsletters are delivered solely by email at this time, but that will change in the future and newsletters will be deliverable by digital wallet. This allows you to remain anonymous, if you prefer, or pseudonymous. It will also allow you to protect your privacy by not forcing you to disclose your email address.
A third benefit is the ability to collect posts. In the top right of each newsletter edition, you'll see a little green button that looks like the one below. Beside the button are the avatars of everyone who has collected that post.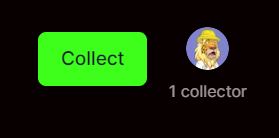 To collect a post, you click the green button and you'll be prompted to connect your digital wallet to Paragraph. Once you do so, you can collect the post. Of course, if you just want to read the post without collecting it, you can do that too! Reminder: You don't need a digital wallet to read the newsletter.
What is the benefit of collecting a post? By collecting a post, you are signaling to that you support my work. You can also list posts that you've collected on the secondary market and potentially profit from your ownership. Collecting a post doesn't mean you own the copyright to the intellectual property. It just means you own a collectible that represents that content. Taylored Content collectibles will have built in scarcity and will be very affordable. My goal is to deliver value before expecting returns.
And remember, you don't have to collect a post to be a reader. It's an option for those who wish to be invested in the community.
Another benefit to subscribing to Taylored Content on Paragraph is the ability to receive exclusive benefits when you support my work. I haven't laid out all the plans for this yet, but some ideas I'm entertaining include:
Access to exclusive premium content you can't get anywhere else

The ability to collaborate on projects when collecting certain posts

Subscription-based content

Membership in an exclusive Discord community for content collectors

Access to material from my books with add-on content not available in the books

Invitations to contribute to Taylored Content as a writer or artist

Rewards for referring subscribers to Paragraph

And more
My intent with Taylored Content is to create a community of writers, other creator types, and readers/fans that support each other (in Web2 and Web3). This will likely be a Discord community, but the first step is to get the Taylored Content newsletter off the ground. My challenge, right now, is coming up with a viable name for the newsletter. If you're so inclined, take my Twitter poll and see what gels. If you have other suggestions, drop them in the comments below or on Twitter.
And with that, I'll end it here. Welcome to Taylored Content (whatever we decide to call it), and welcome to your community.
#rock bands
#taylored content
#paragraph
#substack
#christians
#crypto
#speculative fiction
#travel
#vanlife
#the crux
#i am not the king
#cryptocracy
#web3
#garden gnome publications
#book launch
#book signing
#biblical legends anthology series
#web3 writings
#travelogue
#spec-fic files
#theresa
#hawthorne
#digital wallet
#collectibles
#discord
#twitter