Welcome to another issue of Web3 Wednesday. If you haven't already, there's still time to take my Substack/Paragraph poll.
Metamask launches a fiat-to-crypto on-ramp service.
The Bitcoin white paper has been hidden inside every copy of MacOS since 2017. How subversive.
FTX has filed a court document that reveals a lack of controls led to its demise. We've heard that before, and it seems pretty obvious now.
Messari says Solana is the top smart contracts blockchain in number of daily transactions. This isn't really a surprise, but keep an eye on BNB Chain. Interestingly, Layer 2 blockchains maintain only a fraction of Solana's popularity. All of them.
Instagram has dropped support for NFTs. Good. The platform has no business messing with Web3.
a16zcrypto publishes its second State of Crypto Index. Interestingly, the number of active developers has gone down in the last year while the number of smart contracts deployed has gone up.
Are Bitcoin Ordinals the best, most awesome collectibles ever? EXCELLENT READ.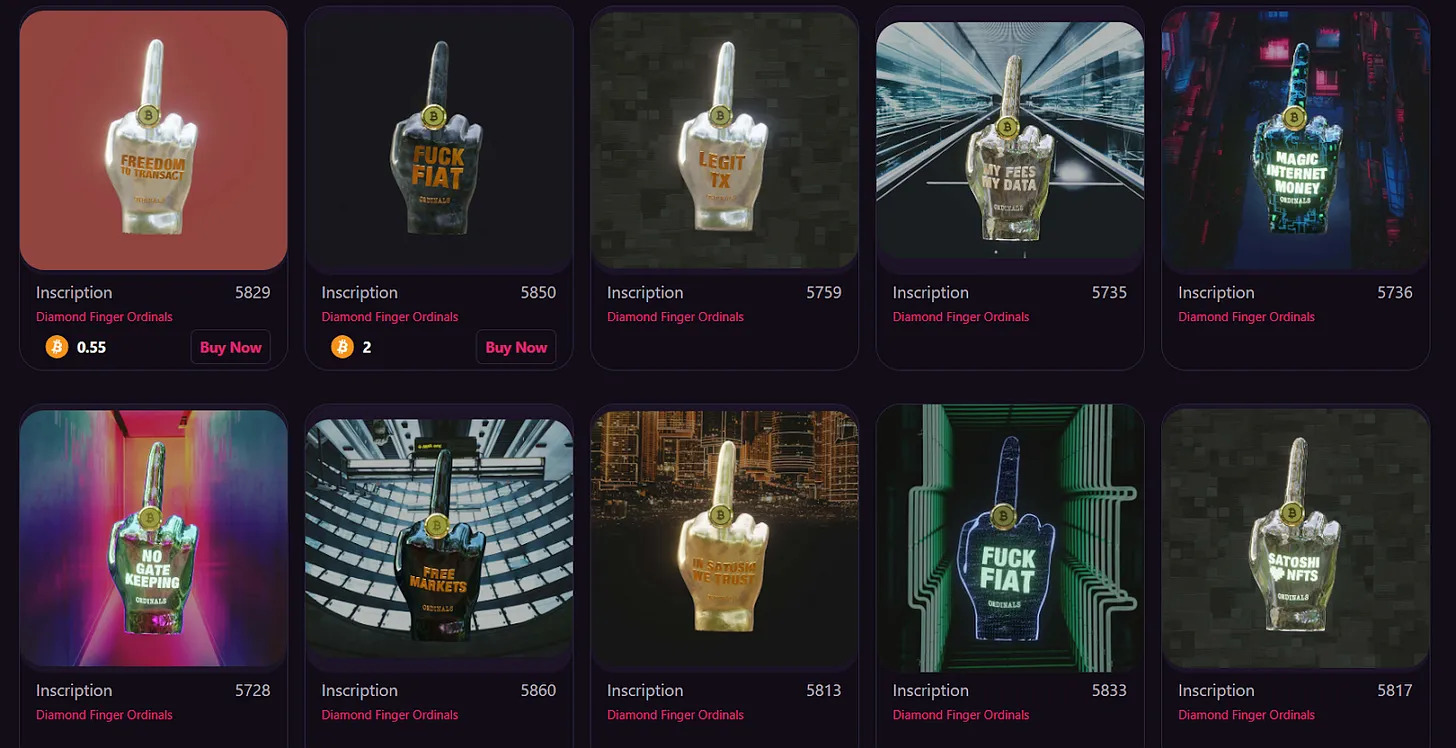 The Shiba Inu metaverse will partially open by the end of 2023.
Web3 music artist Daniel Allan talks about raising $1 million for his creative endeavors. Since the launch of Kickstarter many years ago, artists have been able to raise capital independently to fund their creative endeavors. I like Allan's approach of treating his music like a business. All indie artists—whether musicians, movie makers, novelists, poets, or any other medium—should treat their creative endeavors like a business. Treat it like a hobby and it will pay like a hobby; treat it like a business and it will pay like a business. How to crowdfund $1 million for your Web3 startup. Pretty standard advice that applies to any type of business.
A CoinGecko study reveals utility and long-term profits are the top reasons investors buy NFTs. This is interesting because Securities and Exchange Commission (SEC) Chairman Gary Gensler has declared that NFTs are securities. But if investors are buying them for their utility, they can't be securities. Ah! But here's the rub: While utility is the top reason investors buy NFTs, it only barely edges out long-term profits. That means, practically speaking, the SEC will have to evaluate each NFT project on its own merits. A letter from Sustainable Holdings to the SEC in 2021 comes to the same conclusion. The study from CoinGecko is a great study that reveals the SEC has its work cut out for it when it comes to NFTs.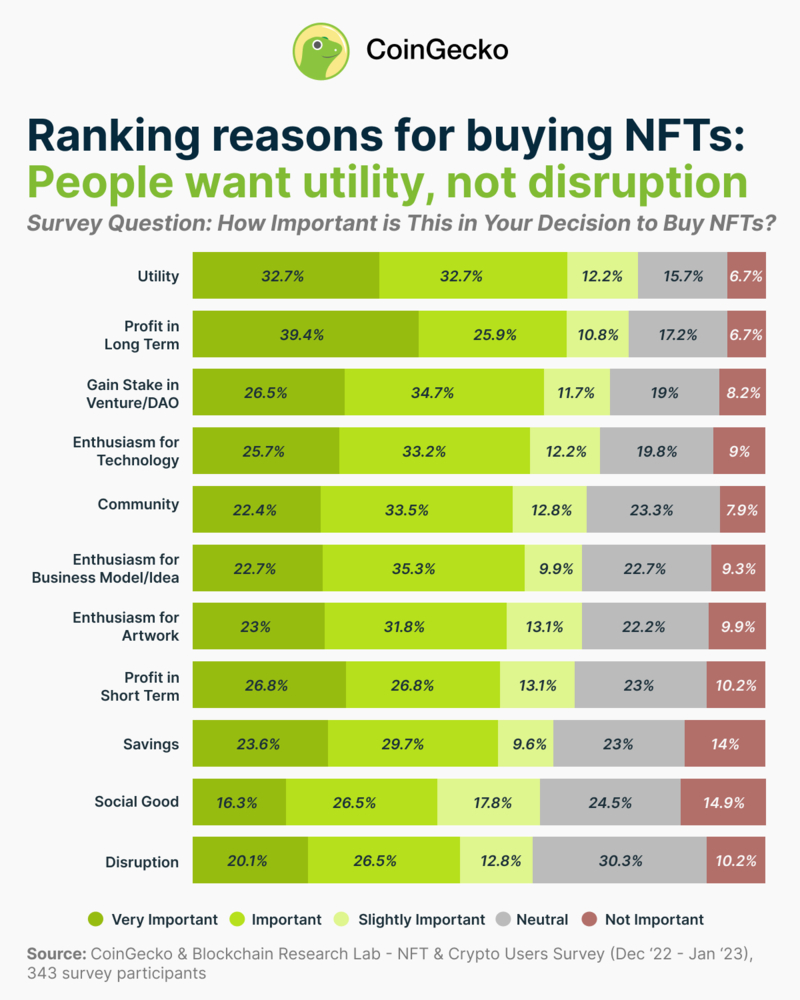 There's a new NFT launch strategy called the wave mint.
A California federal court rules that DAO governance tokens holders can be held responsible for DAO actions. Of course they can. If they vote on an action and the action causes harm or injury to others, then all those token holders who voted should be held responsible just as if they performed the action themselves. However, what if a token holder doesn't vote on an action and that action causes harm? What do you think? Leave a comment and let me know.
4 Web3 marketing trends you can't ignore. This looks like a fluff piece to me. NFTs I understand. The metaverse, eh, just thrown in because it looks cool. But influencer marketing is soooooo Web2. And then there's that vaguely defined community-building thing, which I admit is important, but it's also a holdover from Web2. However, I believe community building will be much more important in Web3 than it is currently in Web2. After all, with Web2, a company can simply throw money at advertising and make it stick. With Web3, I believe that will be much less effective. Go community!
A former Bitcoin Core developer says the NFT market is pleasantly down to earth.
The intersection between artificial intelligence and Web3 will blow your mind.
According to Cryptogambling.tv, the three most Googled crypto games are Axie Infinity, SecondLive, and Stepn. I don't like linking to gambling sites, but I do this as a courtesy, cognizant that the email press release I received on this was solely to get a link to the website. I'd have preferred a direct link to their study, but I include this in today's Cryptocracy because I think it's interesting that Stepn beat Decentraland, The Sandbox, and Gods Unchained.
Why businesses should consider Web3.
Coinone employees in South Korea have been arrested for taking money for listing cryptocurrencies. Ooops. I hate when that happens.
As NFT.NYC kicks off, forkast asks if there are too many NFT events.
Razer launches a Web3 venture fund.
American Banker says it would be a mistake to regulate banks out of crypto. I agree.
Ash Environmental DAO has set the date for its token sale.
What happened to the metaverse?
Singer/songwriter Sara Phillips shares what it's like to be an independent Web3 musician.
Great Web3 Social Media Reads
@mobbs discusses the problem with music today. His premise: the way we discover music today is less than par. A great read.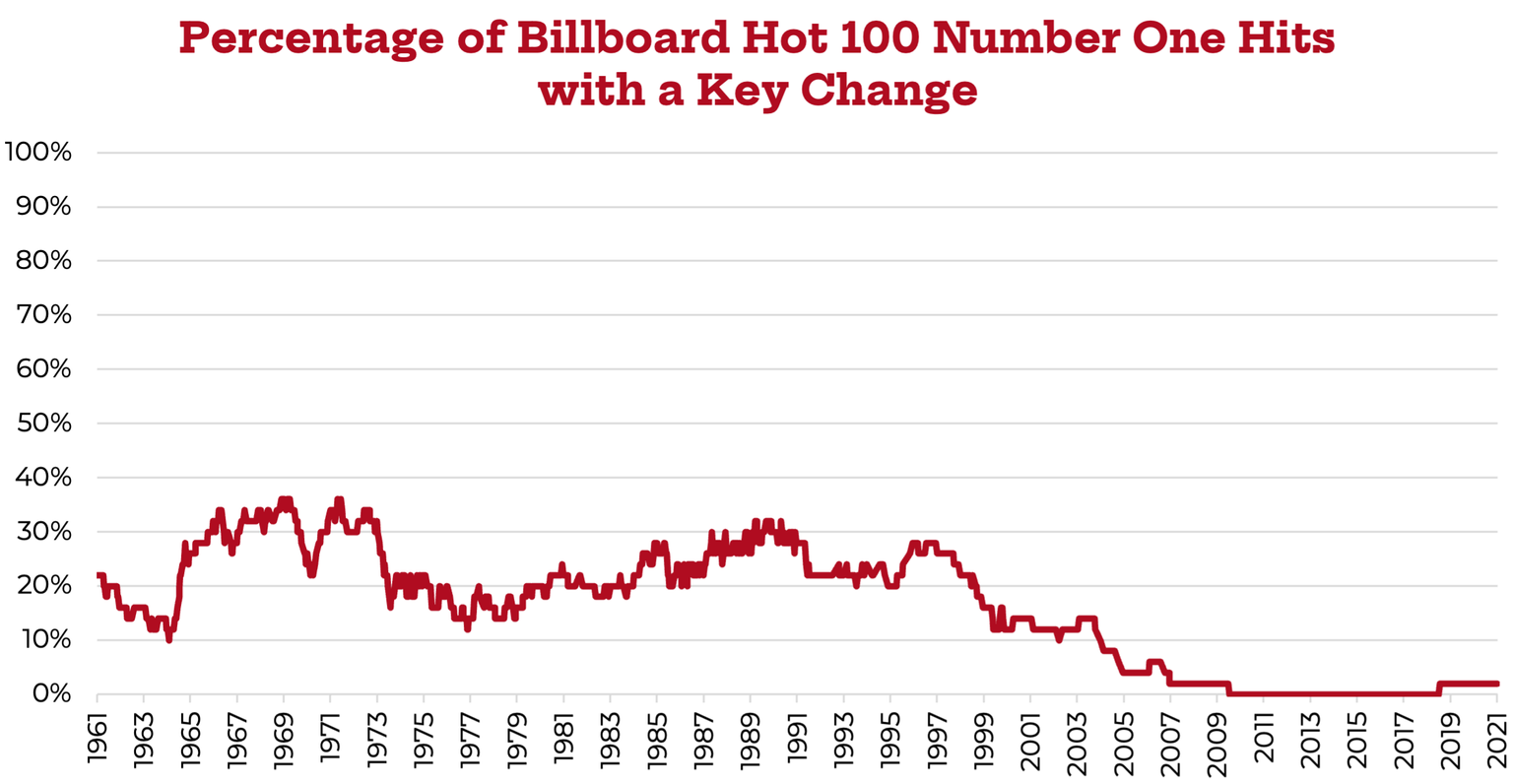 John Wege discusses the time he could have been a bitcoin whale. John always has something interesting to say.
@bitcoinflood compares Hive with other Web3 social media platforms. His list includes DeSo, Den.Social, Torum, Publish0x, and LBRY/DTube/3Speak. This list is nowhere close to the 100+ Web3 social media platforms and protocols I've found. Personally, though, my pick is Hive.
Mint Web3 Social: How Creators Are Changing the World Wide Web (And You Can Too!) on Readl. Only 10 copies available.
@yaroschain asks, "Are DAOs really the paradise of creativity?" This is an excellent thought piece.
Yugocean discusses the Bitcoin and Ethereum price war.
RocketEnthusiast publishes a collection of crypto memes.
Don't forget to take the Substack/Paragraph poll.
Snark and commentary are in italics. Inclusion of an item doesn't mean I agree or endorse the ideas presented. Of course, it also doesn't mean I don't.
Cryptocracy is a decentralized newsletter published several times a week. I curate the latest news and crypto analysis from some of the brightest minds in crypto, and sometimes offer a little insightful and snarky commentary. Always fresh, always interesting, and always crypto. Original articles on Fridays.
First published at Cryptocracy. Not to be construed as financial advice. Do your own research.
Cryptocracy is also published at Paragraph and Mirror, where it can be collected as an NFT.
#metamask
#web3
#crypto
#paragraph
#substack
#mirror
#bitcoin
#ftx
#messari
#solana
#nft
#instagram
#a16zcrypto
#bitcoin ordinals
#shiba inu
#metaverse
#music
#coingecko
#dao
#artificial intelligence
#axie infinity
#secondlive
#stepn
#decentraland
#the sandbox
#gods unchained
#coinone
#nft.nyc
#razer
#banks
#ash environmental dao
#hive
#web3 social
#publish0x
#web3 social media
#deso
#den.social
#torum
#lbry
#dtube
#3speak
#creators
#ethereum
#books