Social Circle, Georgia is the cutest town Theresa and I have visited in the last three years. We discovered it by accident.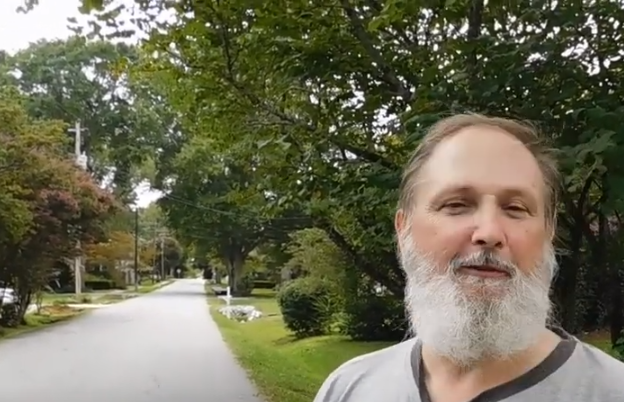 The town is located just a little ways east of Atlanta. One day, about 10 months ago, we were leaving Marietta, Georgia and heading east. We went around Atlanta on the loop and hit I-20 eastbound. I guess it was about an hour when we decided to pull off an get something to drink, or fill up the gas tank. We saw the historic district sign on I-20 for Social Circle, but so often all that means is there are a few buildings downtown that are old. Needless to say, we were a little skeptical.
Still, we exited the interstate and rolled into town.
Our first order of business was to find the visitor's center, if they had one. They did, and we felt lucky. But a lot of visitor's centers, especially in small towns, don't have walking tour maps. Again, we were skeptical.
Navigating our way through some construction, we entered the Social Circle Visitor's Center and was greeted by the town's nicest lady. We asked her for a walking tour map, and they had one. We felt blessed. But we didn't know exactly how blessed we would be until we toured the little town.
Social Circle, Georgia has a lot of charm and some very interesting history. Watch the video below, and if you're ever passing through Georgia on I-20, be sure to stop in Social Circle. It's a real treat.
Show Me Some Love!
If you like this post, show me some love. There are two ways to show me that you enjoyed reading this issue of Tuesday Travelogue.
Share this post with your friends
Subscribe to the channel
Subscribe to Author Allen Taylor and never miss a post.
#georgia
#social circle, georgia
#allen and theresa
#travel
#walking tours
#historic tours
#historic districts
#small towns
#atlanta, georgia
#marietta, georgia
#interstate 20
#videos
#youtube