In a world full of incredible stories dominated by the likes of Game of Thrones and Hunger Games, it may seem difficult to come across a story that is both excellent in terms of its craft and Christian in its values, but Crux Publications has discovered such a book. Its title is Tiffany Triumph and the Vagabond Band of Misfits. The author is Rory Len Puckett.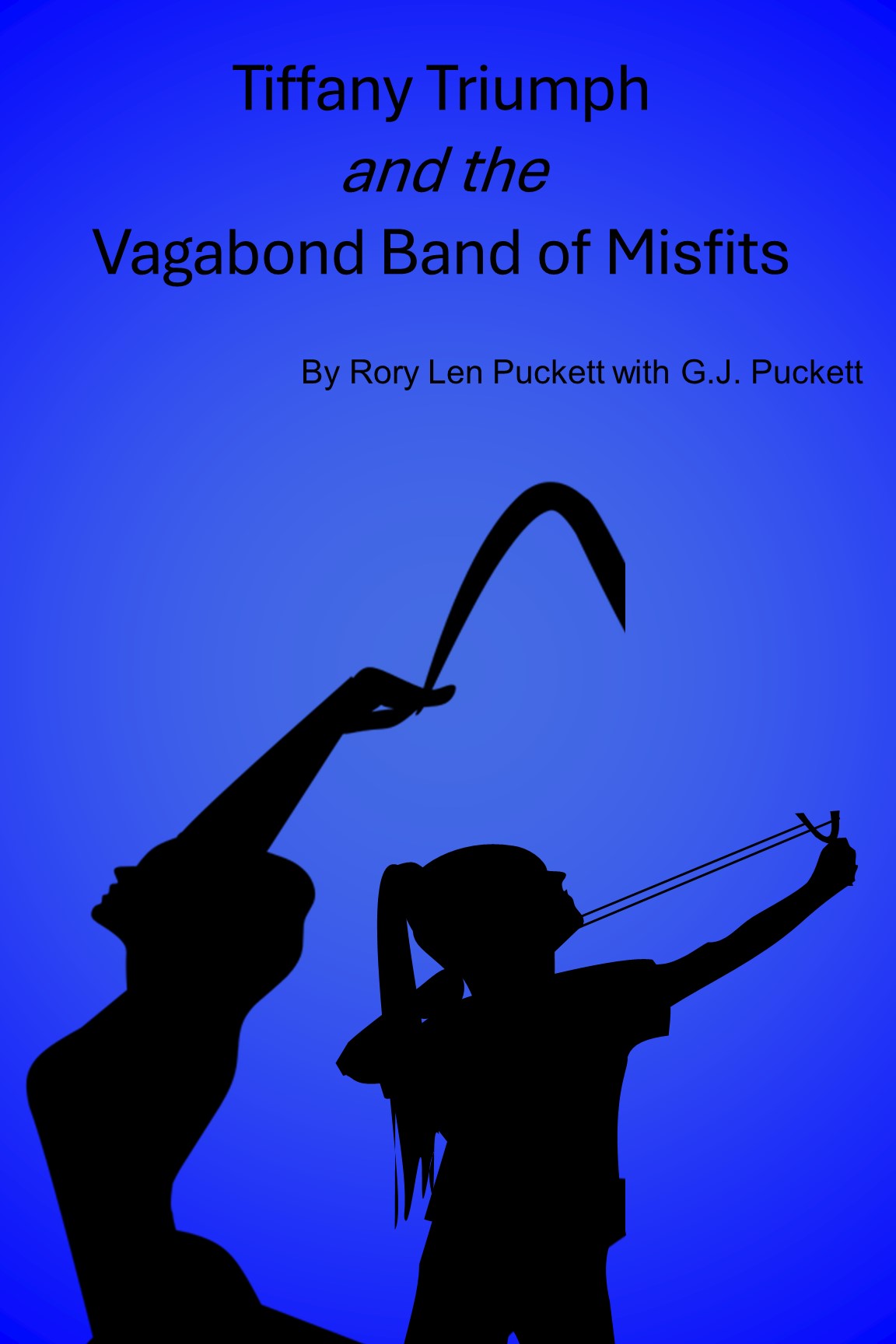 Tiffany Triumph is an ordinary girl with an extraordinary purpose. Specially chosen by the mysterious Counselor, she is swept away like a Kansas farm girl named Dorothy to a fantastical land called Oz when a group of animals on a raft break into her world and interrupt what appears to be a normal 12-year-old girl's life. While Tiffany doesn't choose her purpose, she fulfills it in a spectacular way.
While Puckett's story was written with young teens in mind, it's a story that anyone can enjoy. It contains all the necessary story elements including good guys and bad guys as well as lessons on integrity, courage, friendship, and faith. It should spark some interesting family discussion around the dinner table.
When Theresa and I set out to publish Christian books in 2020, we had no intention to publish fiction. It's not that we have no interest in fiction nor that we didn't feel we could do Christian fiction justice. After all, I am a fiction writer myself. At the time, I felt that a black hole in the Christian non-fiction market could be filled by an independent publisher with an eye for detail and an ear for the Spirit. When Rory approached us to publish his fiction book and we read what he had to offer, we couldn't refuse. I'm very proud of the work that Rory put into improving his story and very proud of the finished product.
The book's official launch is this Saturday, October 21, 2023. But you can get a print copy from Amazon right now at the introductory price of $9.95. I wouldn't wait. The price will go up soon to its retail price of $14.99. The Kindle version of the book is on pre-order, which means you can get it at the introductory price of 99 cents and receive it in your Kindle account immediately upon publication.
Already, Tiffany Triumph and the Vagabond Band of Misfits has four 5-star ratings and two positive reviews. More are expected to come.
One reviewer named Ronny says the story is a cross between the Wizard of Oz and Pilgrim's Progress, a Christian classic. I would also compare it to the Chronicles of Narnia by C.S. Lewis due to its strong Christian message in a fantasy setting.
Ronny says
Because this is a very well written book, it is easy to read, and I think will be accepted among those that enjoy books that have dual meanings or hidden meanings. It is a safe read for teens and preteens who enjoy adventurous books.
Alison, another reviewer, says
I enjoyed this book, It was Entertaining, and and a great read for adults and kids alike.
I couldn't agree with both reviews more.
On behalf of Crux Publications, I hope you'll take a look at Tiffany Triumph and the Vagabond Band of Misfits, and pick up a copy for yourself or a special teenager in your life. The book will be available in other bookstores soon.
Subscribe to Author Allen Taylor and never miss a post.
#books
#fantasy
#christian books
#crux publications
#game of thrones
#hunger games
#tiffany triumph and the vagabond band of misfits
#rory len puckett
#teens
#young adults
#christian values
#faith
#integrity
#courage
#friendship
#christian non-fiction
#book publishing
#amazon
#wizard of oz
#pilgrim's progress
#chronicles of narnia
#c.s. lewis
#book reviews
#bookstores