If you collect this post, I'll airdrop 200 $TAYL tokens into your wallet.
TOP NEWS THIS WEEK: Users experience issues after Twitter places daily limits on reading posts, supposedly to combat data scraping. We've all known all along that Twitter, Facebook, and legacy social media platforms have data issues. If user data isn't being hacked, it's being sold. Or scraped. In this case, it's generative AI that is causing the problem. The very fact that Twitter must resort to extreme measures is proof enough that decentralization is the cure. Instagram is launching a Twitter competitor called Threads. The significance of this event is yet to be seen. Twitter threads have become their own art form. They've basically transformed Twitter from a short-form content platform to a longer-form content platform, but the content is still in essence "short form." After several years of Google favoriting long-form content, will content marketers now insist that short form is the way to go? Is every platform on the planet now going to push short-form content, or their own version of threads? At which point, does threaded content become overkill? If everyone is trying to do the same thing, does it matter which platform you're using? All the Web2 platforms have the same issues. That's why I'm bullish on Web3, short-form or long-form.
BAYC floor price drops to 20-month low. Bored Ape investor Justin Bieber's collection has lost $1.2 million in value. Is it too late to say "sorry?"
FTX is on its way to a reboot. Of course, Sam Bankman-Fried is history. The new CEO, John Ray, is looking for investors. Should we care?
An overview of ERC-6551. A MUST-READ. How dynamic NFTs are a game changer.
Web3 hacks are down 75 percent from the previous half year.
AzukiDAO to take charge of 20,000 ETH from the founding team.
I made the Creator Spotlight at Adimverse this week. Adimverse is an interesting Web3 platform where creators collaborate on story and character development. This type of community publishing is the wave of the future, and I'm proud to be a part of it.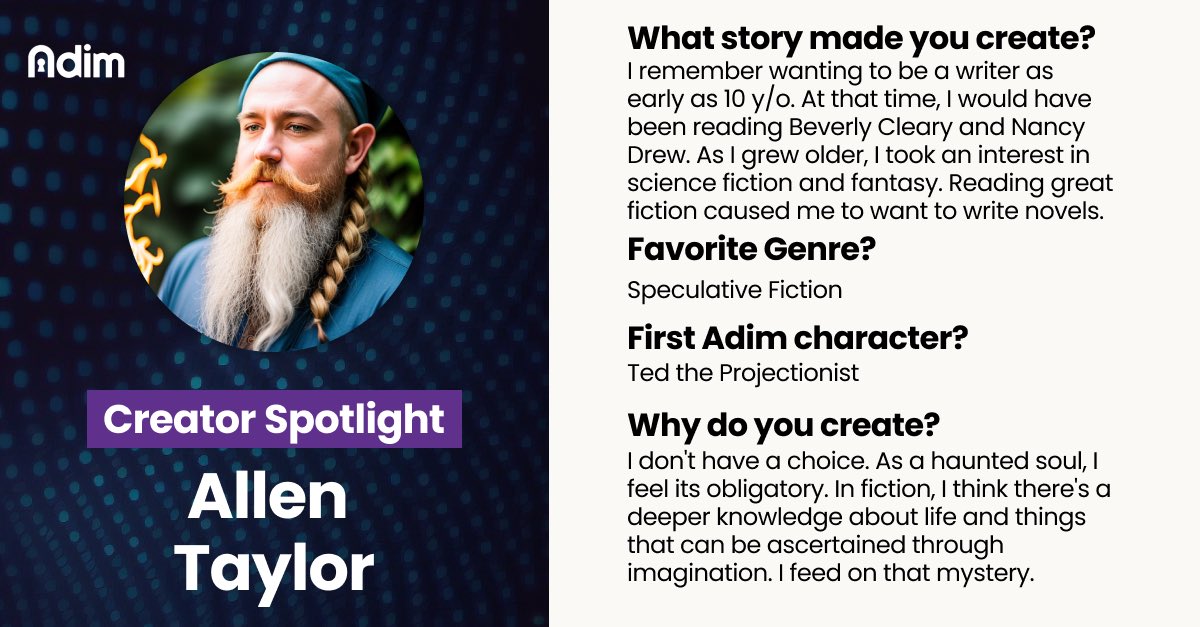 Women footballers have their own NFT collection.
50 percent of stolen NFTs are sold within three hours.
How to define Web3 culture.
Poly Network hack leads to network urging users to withdraw.
StoryCo is Web3's answer to collaborative storytelling.
Crypto proponents may fools of themselves spreading rumors of SEC Chair Gary Gensler's resignation. It's likely the rumor was created by generative AI.
Will the metaverse change banking as we know it? Maybe, but can it solve the global warming problem?
Web3Native Content
On Hive: @blocktrades announces it is sunsetting its crypto trading service. I understand the reasons, but this saddens. Blocktrades was the only exchange I used for buying, selling, and trading Hive and STEEM. Now, I'll have to find an alternative.
On Hive: @jongolson tells how to live stream, record, and discuss your content on Hive.
On Mirror: Community is internet-native media.
On Hive: @aftersound asks if Hive needs a killer app to be successful.
On Hive: @amberjyang tells how Hive helped her grow as a media activist.
On Hive: @quochuy shares the witness earnings report for June 2023. It's interesting to see how much the witnesses are earning on Hive. No one is getting rich. If Hive is a Ponzi scheme as some people claim, it's a poorly designed one. The top witnesses aren't even earning $5,000 a month.
On Hive: @acesontop tells his own story about cutting ties with Facebook to join decentralized social media. Personal testimonies are the best recruitment tool.
On Hive: @pvmihalache discusses NFT minting on Leo Finance.
Connect With Me On Web3
Feel free to connect with me on the following Web3 publishing platforms.
Show Me Some Love!
If you like this post, show me some love. There are three ways to show me that you enjoyed reading this issue of Web3 Writings.
Share this post with your friends
Subscribe to the channel
Collect this post (only 3 mints available)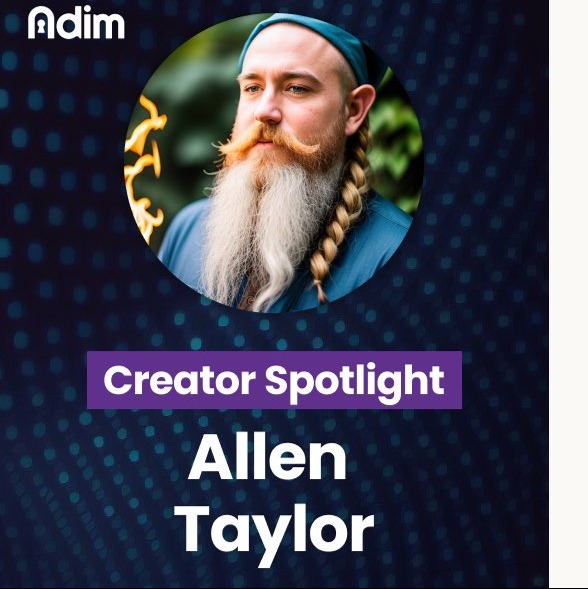 Collect this post to permanently own it.
Subscribe to Author Allen Taylor and never miss a post.
#twitter
#instagram
#social media
#web3 social
#threads
#content
#short-form content
#long-form content
#bored apes
#nfts
#ftx
#sam bankman-fried
#erc-6551
#web3
#azukidao
#adimverse
#web3 storytelling
#web3 publishing
#web3 culture
#poly network
#storyco
#crypto
#sec
#gary gensler
#generative ai
#artificial intelligence
#metaverse
#hive
#mirror
#blocktrades
#steem
#hive witnesses
#facebook
#decentralized social media
#leo finance