If you're a collector, you'll want to collect this historical keepsake. Only 3 available.
Last month was a month of experimenting, primarily with two platforms that are new to me. First was Mirror. The second was Paragraph.
Mirror is a platform that allows creators to write blog posts and have them minted by collectors on the Optimism blockchain, a Layer-2 solution on Ethereum. There are several benefits to this, for both the creator and the collector. The creator pays no gas fees while the collector saves on gas fees due to the economic benefits of using Optimism.
Paragraph is a Substack alternative. I moved my newsletter, Cryptocracy, off Substack and onto Paragraph for a couple of reasons. First, since I write a lot about Web3 tools and projects, I felt it was important that I use them. Paragraph is a new platform for newsletter writers, so I thought I'd take it for a test drive. Secondly, because of the unique way that Paragraph organizes communities, I was able to combine all of my lists from Substack and MailerLite into one while organizing the people on those lists into communities. The result is greater efficiency for me while allowing my subscribers to choose the communities they want to join.
I'm anxious to share how these two platforms have impacted my Web3 earnings. So, let's get on with it.
While my XRP earnings on gFam are down overall, they saw a rise from April to May. In April, I earned $3.5951875 in XRP. Last month, I earned $4.3985355415 in XRP.
As I've said before, I'm not concerned so much with the amount of earnings I receive on the platform. I'm more concerned with the long-term value of those earnings. I believe XRP is undervalued by the market and will rise in value based on two events:
The first event is the next market bull run - Historically, crypto market bull runs have occurred in conjunction with bitcoin halvings. The next halving is due in mid-2024. If history serves as a measure, we will likely see another bull run begin within the next fiscal year.

SEC v. XRP - The second event is the end to the U.S. Securities and Exchange Commission's (SEC) case against XRP. A judgement is expected soon regarding whether Ripple is guilty of selling unregistered securities. If Ripple wins, I expect XRP to surge with the news. If Ripple loses, XRP may decline in the short term but, upon recovery from the news, will pick itself up and march on. Ripple will likely expand internationally and in that expansion the value of XRP will steadily rise. I see XRP a long-term player in the cross-border payments and remittances market.
Based on these expectations, my earnings from gFam represent an investment in XRP that I do not have to make out of pocket. I can stack my earnings in anticipation of XRP's value increasing over time.
May 2023 earnings (rounded down) = $4.39
Hive is largely misunderstood by Web3 enthusiasts. It is more than a blogging platform. It is a financial ecosystem with blogging features. Earnings come in three buckets.
Bucket No. 1 is liquid Hive, which I then stake by converting it to Hive Power (HP). My Hive earnings for May were slightly up from April, in large part due to me beginning to post on topics other than Web3 and crypto topics. In general, posts on cryptocurrencies are lower paying than posts on other topics such as travel and literature. My highest paying Hive post in May was when Bitcoin surpassed Solana as the second most popular NFT blockchain. It earned nearly $6.00 in seven days.
My second highest post on Hive in May was a travel video. The introduction to the YouTube channel my wife and I have earned $2.88.
Of seven posts that have earned more than $1.00 in the last month, three of them are travel posts. The other four are related to crypto. Two of them (a travel post and a Web3-related post) were posted in the last couple of days, which means they still have the potential to pay more than they've currently earned. The highest of those, a travel-related post, is at $3.37 in just two days.
I have my Hive settings set to pay out 50 percent in HP and 50 percent in Hive-Backed Dollars (HBD). My May HP earnings were $8.924576.
Bucket No. 2 on the Hive blockchain is HBD. My HBD earnings in May amounted to $7.0292045.
Bucket No. 3 is my HBD savings account. All of my HBD earnings get socked away into a savings account where it earns 20 percent interest. In May, my HBD (and some HIVE I've shoved into the account) returned $12.745152.
When I add these figures together, my total Hive earnings for May were $28.6989325.
Speaking of Hive, one of Hive's front ends, Ecency, recently announced an update that gives this platform an easy leg up on all the others. @UnkleBonehead and I discuss why Ecency is out favorite Hive front end in our most recent podcast.
May 2023 earnings (rounded down) = $28.69
In May, my earnings on Mirror were due in large part to the 30-Day Mirror Challenge hosted by Write3 leader Greg Younger.
I joined the 30-day challenge by purchasing one of Greg's NFTs. It was well worth the investment because I Greg hosted a 4-part webinar that allowed me to learn the ins and outs of Mirror and how to design and style Mirror NFTs effectively. By the end of the series, Greg challenged the participants to create their own Mirror NFT with some sort of utility. I created an NFT that served as tokenized access to a book published on Paragraph. As a result, I became the first person to publish a token-gated book on Paragraph with a Mirror NFT serving as the access token. My offer is still open.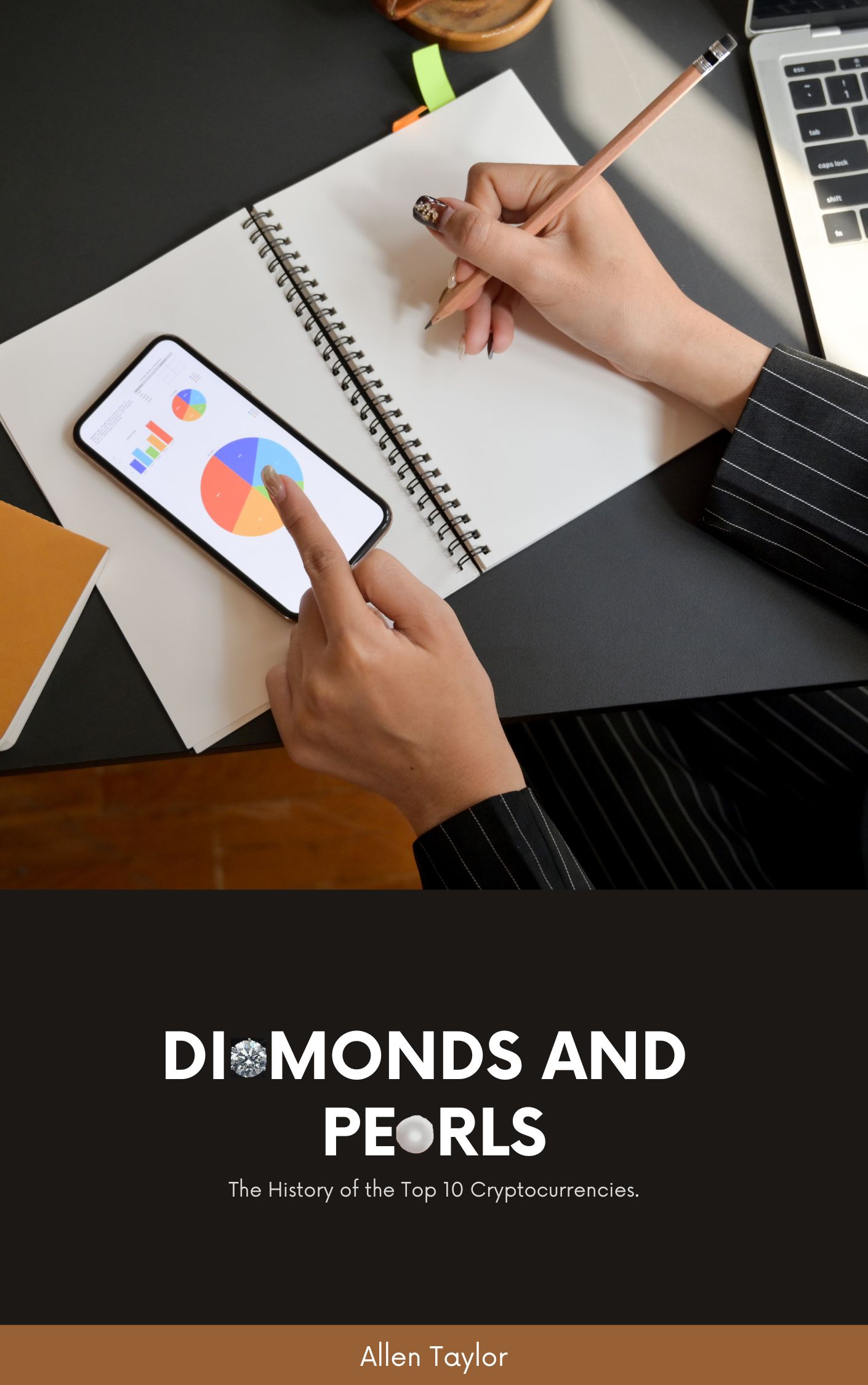 This experiment resulted in Mirror earnings in ETH equivalent to $21.586672 USD.
May 2023 earnings (rounded down) = $21.58
Paragraph represents a different experiment altogether. Since my book Diamonds and Pearls: The History of the Top 10 Cryptocurrencies uses a Mirror NFT as the access token, it didn't result in any direct Paragraph income. All of that income is reflected in my Mirror earnings. So, where did my Paragraph earnings come from?
On Paragraph, writers and publishers have the ability to offer their posts, or newsletter editions, as NFTs on the Polygon blockchain. As a result, earnings are in MATIC.
Since my posts fall into four different community categories, my earnings have the potential to come from any of those categories. However, of my nearly 700 subscribers, the only community that has shown any interest in NFTs is the Web3 community. Most of my subscribers in the other communities are not into Web3 and have no knowledge of it. Those communities include members of Travelogue, posts surrounding my travel-related YouTube channel, which I run with my wife; The Crux, which is my newsletter for fellow Christians; and SpecFic Files, a channel for discussing speculative fiction and publishing spec-fic stories.
I hope that, over time, I attract people interested in those content channels who are familiar with Web3 topics and take an interest in collecting my posts. If that doesn't happen, I won't be disappointed as I expect those readers to respond to my content as the always have.
My MATIC earnings on Paragraph for May ended up being $8.3795472.
May 2023 earnings (rounded down) = $8.37
Like a rock, Publish0x continues to be a steady earning. In May, I circulated my travel and Christian-themed posts. A couple of times, those posts trended on the home page, a big surprise.
I was also invited to contribute to a join blog titled Great Posts and Articles by Great Authors. I decided to join the group and post my Bible-related Christian posts to that group. It seems to be paying off.
My AMPL earnings on Publish0x in May amounted to $3.96. My ETH earnings equaled $3.98, and my SPOT earnings came to $8.02. My total earnings on Publish02 were $15.96, the best month I've had since January.
May 2023 earnings = $15.96
I added Readl to the round up in March. On Readl, I can publish e-books that can be minted as NFTs. Thus far, I've published one such book, Web3 Social: How Creators Are Changing the World Wide Web (And You Can Too!). I sold several copies of this book in May.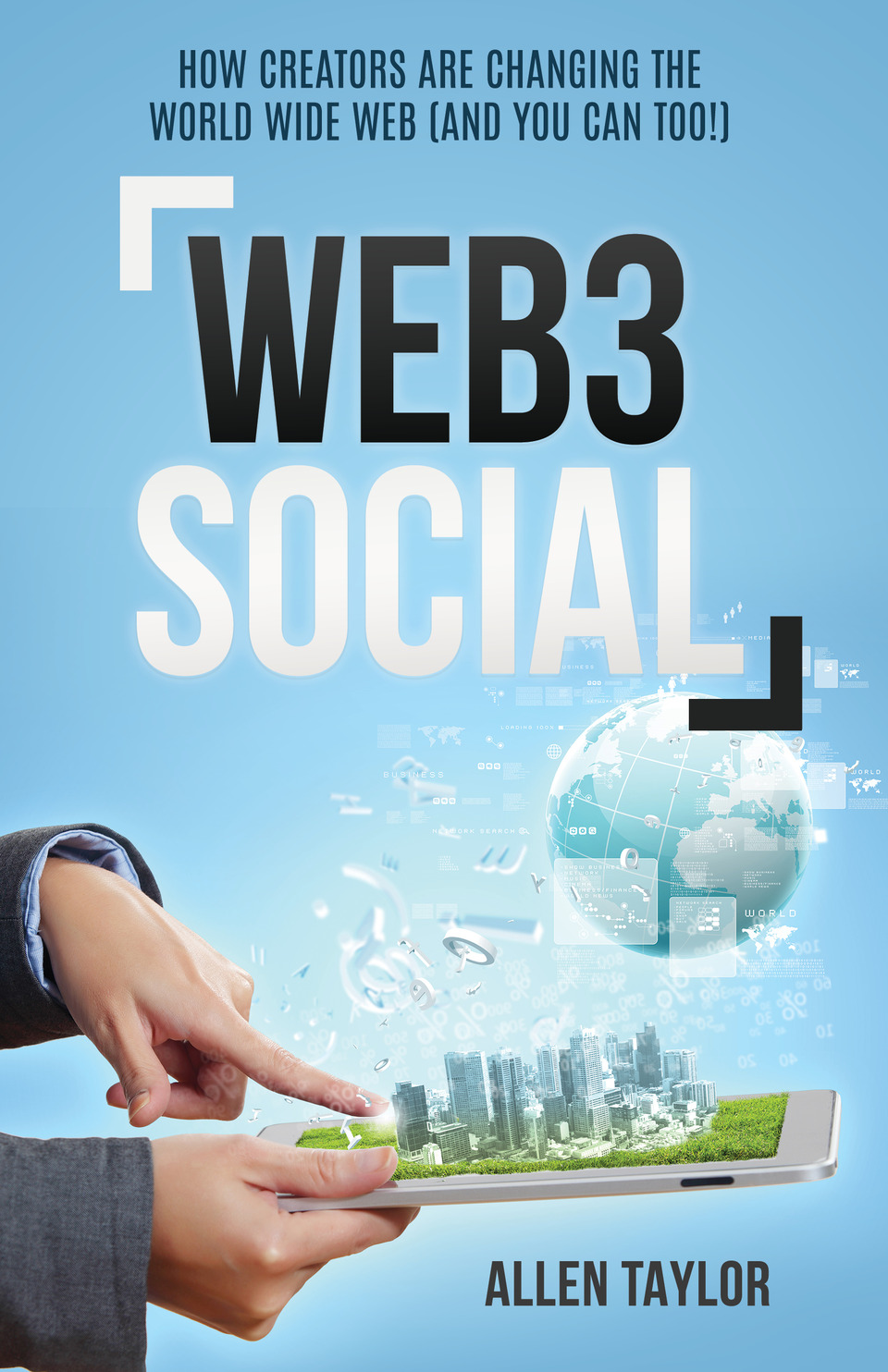 Selling books at 2 MATIC each, I managed to earn $8.68084 on Readl in May.
I'm really looking forward to publishing more books this way. My next NFT book publishing experiment will be the Biblical Legends Anthology Series, a multi-author speculative fiction anthology series I edited and published under the Garden Gnome Publications imprint, which I own. These books are currently available on Amazon and other online bookstores.
May 2023 earnings = $8.68
I was going to cash out my earnings on Torum and vacate the platform, but I had second thoughts at the end of April when I discovered how much it was going to cost to move my XTM on the Ethereum blockchain. I decided to stay.
One reason for sticking around is that I have more than 5,000 followers and I do receive engagement on my posts. My reach on Torum is also not too bad.
The earnings are not impressive, but there are other benefits to being on a social media platform.
My XTM earnings in May amounted to $0.30514.
May 2023 earnings (rounded down) = $.30
For some reason, I didn't have any earnings on Presearch in May. Maybe my IP address was blocked for some reason. If that's the case, then what a bummer! I'll have to investigate this to find out what happened.
I like Presearch, but the fact that I didn't earn anything for the month is disappointing. On the other hand, I did claim 75 PRE for past referrals. Evidently, I've referred several people to Presearch and wasn't aware of it. I've still got some unclaimed referrals hanging out in the balance, but they'll only be available to me when those referred reach certain search milestones. That 75 PRE I claimed was worth a USD equivalent of $3.06975.
To be honest, that's more than I've earned in any one month from searches. So, while it's disappointing to not to have earned anything from search queries, it's inspiring to know that I have some earnings from referrals.
May 2023 earnings (rounded down) = $3.06
Total Web3 Social Earnings
When I add all of this up for the month of May, my total Web3 social earnings is equal to $91.07941724 in USD. What that means is May is the best month I've had this year. It beats the $89.42 I earned in January and, by far, the low earnings of $34.17 I earned in February. It is nearly $40 more than I earned in April. What's even more intereting is that these earnings are the result of posting to fewer Web3 social platforms.
In January, my earnings came from a total of nine platforms or protocols. In February, I switched DeSo for Cent Pages to earn from nine different platforms or protocols. In March, because I didn't earn from either DeSo or Cent Pages but added Readl, I earned from eight different platforms or protocols. In April, I quit counting Actifit because CoinMarketCap quit tracking it. I have no way of knowing AFIT's true value. Nevertheless, because I added Mirror and Paragraph and earned from Cent Pages, while Coil sunset its protocol, I still earned from nine different platforms. In May, I earned from eight different platforms. Those include (in descending order based on earnings):
Hive = $28.69

Mirror = $21.58

Publish0x = $15.96

Readl = $8.68

Paragraph = $8.37

gFam = $4.39

Presearch = $3.06

Torum = $.30
Presearch isn't really social media, but I count my earnings from Presearch because I want to know where I stand each month. If I can work out the reason why I didn't earn from my searches in May, assuming they didn't block me for some reason, I anticipate jumping over the 10,000 PRE mark by the end of this year.
May 2023 earnings (rounded down) from Web3 platforms = $91.07
Web3 Writings is a decentralized newsletter published Wednesdays and Fridays by award-winning journalist and best-selling author Allen Taylor.
Show Me Some Love!
If you like this post, show me some love. There are three ways to show me that you enjoyed reading this issue of Web3 Writings.
Share this post with your friends
Subscribe to the channel
Collect this post (only 3 mints available)
Connect with me at:
#web3
#web3 social
#web3 social media
#mirror
#paragraph
#substack
#gfam
#xrp
#hive
#ecency
#defluenced
#podcast
#hive power
#hbd
#hp
#eth
#matic
#nft
#community-building
#travelogue
#the crux
#spec-fic files
#speculative fiction
#garden of eden
#sulfurings
#deluge
#amazon
#ampl
#spot
#publish0x
#readl
#books
#torum
#xtm
#book publishing
#web3 publishing
#presearch
#pre
#actifit
#afit
#deso
#cent pages
#coinmarketcap