Collect this post and earn 500 Taylor Tokens. By collecting this post, you show your support to me as a creator and allow me to continue doing what I love, which is working hard to produce valuable content for readers like you.
I'm proud to announce that, in October 2023, my Web3 social media earnings hit a peak for the year, bouncing over $100 for the first time since September 2022. In that month, I earned $120.69 and mostly due to raking in $82.77 in XRP from gFam.
In November and December 2022, I earned more than $300 per month each. However, $250 of that, in both months, was for writing a press release for Hive.
Last month, I broke a new record in Hive author and curator rewards. Keep reading to see how October 2023 was a stellar month for Web3 earnings, and why.
As I've noted before, my gFam earnings have tapered off. Still, they are steady and still coming in. And with XRP on the rise, I'm not about to give up these earnings even if they are declining. I'm stacking.
I've already seen an increase in XRP value from previous rewards. Everything I earned last year has increased by 20 cents or more. When the next bull run hits, probably very soon, I think we'll see XRP go even higher. It could even reclaim its spot as third ranking cryptocurrency by market cap (it's currently at No. 5).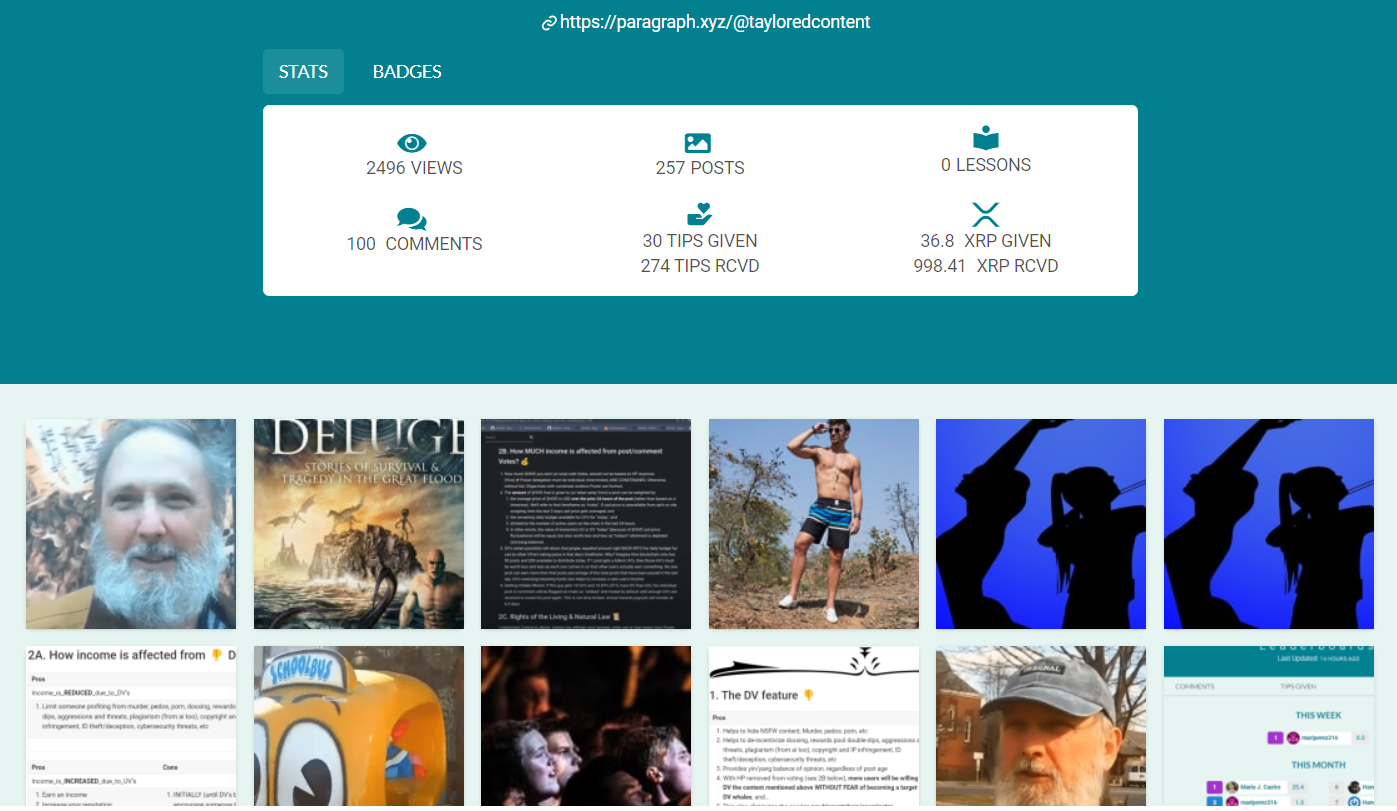 In terms of earnings, my XRP earnings in October on gFam were a modest 6.955985 XRP, which is the most I've seen since July. That translates into $4.1381154765 at yesterday morning's value.
Total earnings (rounded down) for October 2023 = $4.13
My earnings for Hive exploded this month and I attribute that to two things.
First, I've been accumulating Ecency Points for creating posts using the @Ecency app. Those points allow me to boost my posts and receive curation from Ecency's manual curators. Curation isn't guaranteed, however. I had over 2,000 Ecency Points at the start of the month. To request curation, one must spend a minimum of 150 Ecency Points. I've been doing that throughout the month, and most of my posts have been curated by Ecency leading to some decent earnings, especially when others following the Ecency curation trail upvote my post following the Ecency manual curation. If Ecency doesn't curate your post, you are reimbursed your Ecency Points. I had some pretty good upvotes as a result of using some of my Ecency Points during the month of October.

Another thing I started was joining an initiative by the invitation of @anomadsoul. I was asked if I wanted to participate in a Hive promotional campaign on X. To do so, I was requested to get verified on X by joining the X Blue program and getting the blue checkmark. I would not have done that otherwise, but I'm glad I did. In return, Hive would reimburse my expense and other members of the initiative would upvote my Hive posts. Keep reading to find out more.
My earnings from Hive for the month of October were 127.45 HP and 39.57 HBD. Additionally, I earned 12.845 in HBD savings.
These earnings translate into $41.14 in HP, $39.57 in HBD, and $12.845 in savings for a total of $93.555.
That's the most I've ever earned in one month on Hive. I've earned more on Steemit back in the days before the hard fork, but this is a new monthly record for me on Hive. Last November and December, I earned more than $300 per month each, but most of that was payment for writing two press releases. In fact, of the $632 I earned in those two months, $500 of it was payment for writing press releases. Extract that amount from my curation rewards and what I earned in October 2023 surpasses my author and curation rewards from those two months. It was the best month I've had so far in terms of author and curation rewards.
So, what did I do to earn those rewards?
The process was simple. I'm doing the same thing I've been doing for over a year. I write a post on my Paragraph newsletter, then I repost it to several Web3 social media platforms including Hive. My posts generally tend to fall into three categories. On Tuesdays, I write about travelling with my wife and feisty Pomeranian named Hawthorne. I post these to Travelfeed. On Wednesdays, I write about Web3 topics, and because I'm the co-host of the @Defluenced podcast, some of my material comes from discussions @unklebonehead and I have with our guests. On Thursdays, I write about Christian topics. The posts that I create in these categories are tagged for specific communities relevant to those posts.
Speaking of Defluenced, check out the latest episode:
On top of that, several times a week, I post my Actifit activities using the #Actifit app. These sometimes include a story about walking Hawthorne or vanlife activities involving my wife and the dog. They sometimes get some pretty decent upvotes and rewards.
Another thing I've started doing is posting an update on my X Blue activities and metrics. This update is exclusive to Hive and takes place on Monday mornings.

My top 3 Hive posts for October 2023 were:
I can see my post earnings on Hive going up even more. I've already got two posts due to pay out over $10 in November because they were posted in October but haven't reached their payout threshold yet. November 2023 promises to be a good month too.
These earnings prove that criticisms I've heard from former Hive users that Hive only benefits the whales is absolute garbage. It isn't true. Anyone who works hard, publishes great content, and builds a network of followers and fans can succeed on Hive.
Total earnings (rounded down) for October 2023 = $93.55
I joined Odysee last year to share videos from my wife's and my YouTube channel. The Adventures of Allen and Theresa is focused on living the vanlife and exploring small towns across the U.S. I synced the Odysee account to our YouTube channel and Odysee added 60 videos from our YouTube channel to my Odysee channel. Then we took a break and didn't make any new videos for a while. Initially, we'd earned 1.24 LBRY Credits, which amounts to mere pennies. But we didn't make any more until October 2023 when we uploaded a new YouTube short. We earned a total of .002 LBRY Credits. That amounts to less than a penny. In fact, it's the equivalent of $0.000010044 USD.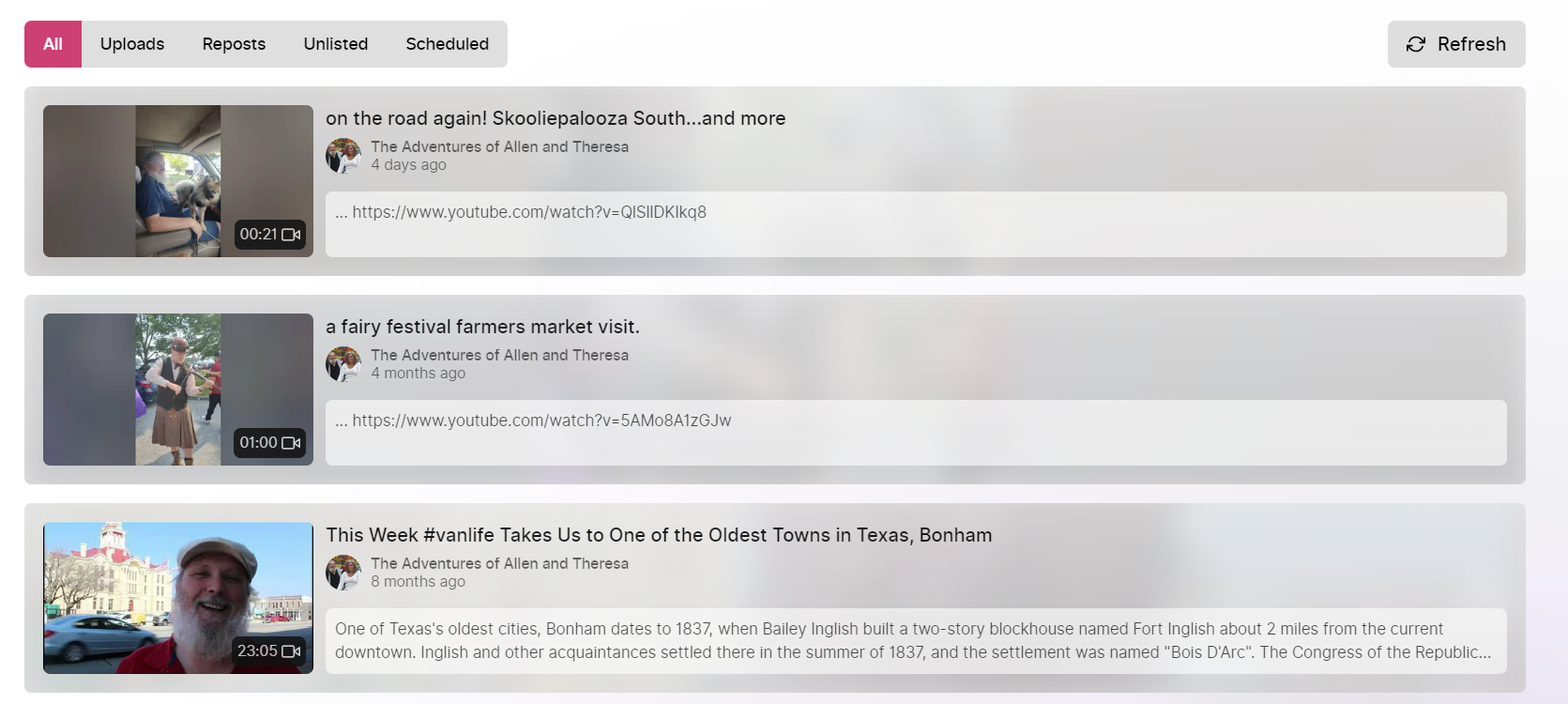 Moving along. Nothing more to see here.
Total earnings (rounded down) for October 2023 = $0.00
Publish0x has been a steady earner from me since Day 1. I'm not earning anywhere near the $15 to $20 per month I was earning for most of 2022, but the earnings are still rocking steady. In October 2023, I earned 3.4376 AMPL and 0.00268204 ETH. That equates to $4.47 and $4.86, respectively.
Never mind that I still haven't figured out what to do with AMPL. I can still collect and hold the ETH. I'm not doing anything with it until I see it rise with the next bull run.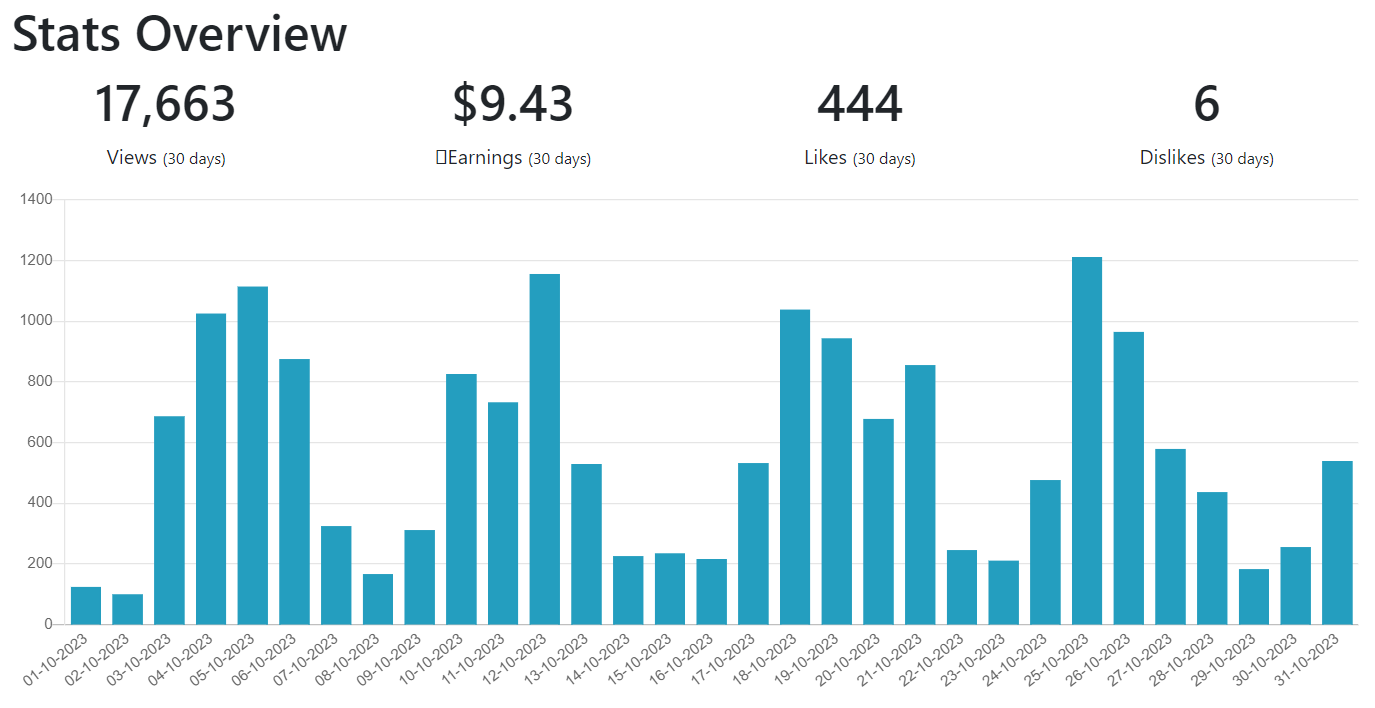 My total earnings for October on Publish0x were $9.33. That makes it my highest-earning Web3 social platform right behind Hive.
Total earnings for October 2023 = $9.33
I continue to be baffled by Torum. Their compensation scheme encourages link dropping and showing up just for the rewards. For instance, you earn 0.25 XTM just for logging in each day. You earn 1 XTM for creating a post, once per day. And you earn 0.25 XTM for liking 5 posts or threads. I do each of these every time I publish a newsletter. So, essentially, 3 times a week.
You can also earn weekly rewards. These are:
Interacting with the platform for 7 straight days

Acquiring 50 followers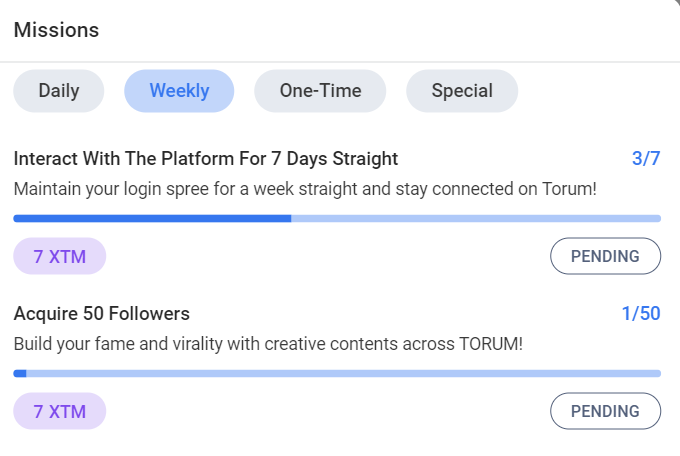 Since I don't log in every day and only log in when I actually have something to share, I don't earn these weekly rewards. When I do, I sometimes forget to claim them. If you don't claim them on Friday, then you lose them. I rarely log into Torum on Friday and when I do, I forget to claim these rewards because if it isn't a daily or weekly habit, then it doesn't get done. My heart just isn't in it.
Torum also offers "One-Time" rewards. These are for accumulating so many shards and followers, and following 100 other Landers, the term for people who use Torum.
I do claim my One-Time rewards, but they are so occasional that it doesn't happen often.
As a result of my limited Torum activity, my rewards are not what they could be. I earned 21 XTM in October. That amounts to $0.4263 USD.
Total earnings (rounded down) for October 2023 = $0.42
Presearch is still my favorite search engine. I conduct most of my searches there. The only time I use Google is when I can't find what I want on Presearch or Presearch is experiencing technical issues. That does happen occasionally. I'm thankful it isn't a regular occurrence.
Despite using Presearch often, my rewards have been lower the past few months. It may be because I'm not making as many searches as I used to, but I also suspect they are not rewarding me for all of my searches. Perhaps I make too many searches that are similar too quickly and some of those are being discredited. It doesn't matter enough to me to look into it, to be honest. I'm just going to keep doing what I do.
I'm almost at the 10,000 PRE threshold for being able to use my earnings for keyword bidding. When that happens, I could get into some advertising for my books.
In October, I earned 1.77 PRE compared to the first half of this year when I was earning 25 to 35 PRE each month. The 1.77 PRE amounts to $0.0533478.
The value of the PRE isn't as important to me as the ability to take the PRE and do something with it. I'm anxiously awaiting the arrival of 10,000 PRE so that I can use that PRE for keyword bidding and test some ads. While Presearch isn't technically Web3 social media, I still report on it because I use it regularly.
Total earnings (rounded down) for October 2023 = $0.05
Total Earnings for October 2023
Are you ready? Drumroll ...
Don't look now ...
Surprise! ...
My total crypto earnings from Web3 social media activity in October 2023 was $107.5027733.
That's the most earnings I've had from crypto rewards on Web3 social media platforms since September of last year. I can't wait to see what I earn in November.
Total earnings (rounded down) for October 2023 = $107.50
If you found this post enlightening or encouraging, please share it, upvote it, and engage with it on the platform on which you are reading it. You might also be interested in reading my book Web3 Social: How Creators Are Changing the World Wide Web (And You Can Too!).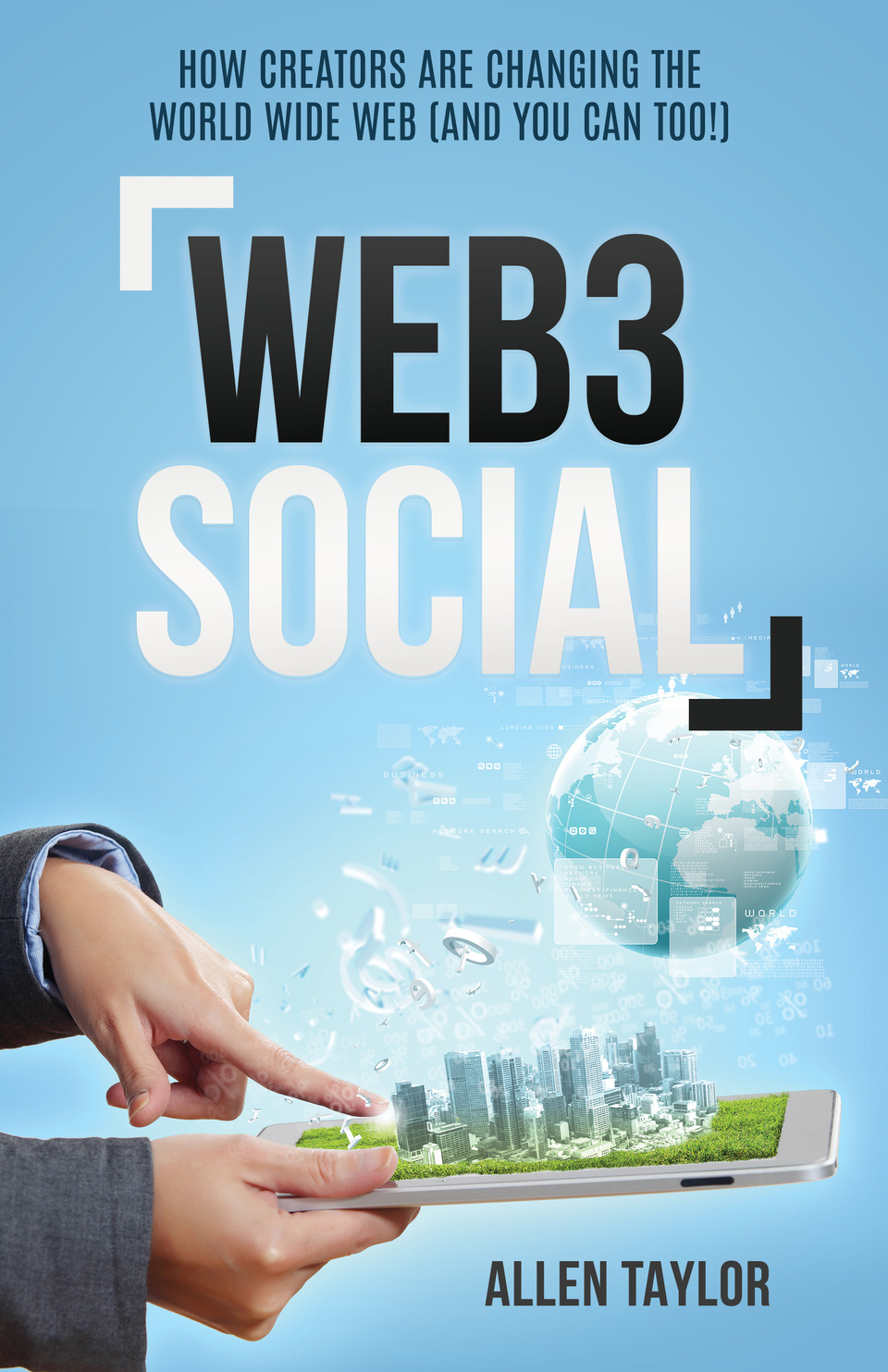 Connect With Me On Web3
Feel free to connect with me on the following Web3 publishing platforms.
Collect this post and earn 500 Taylor Tokens.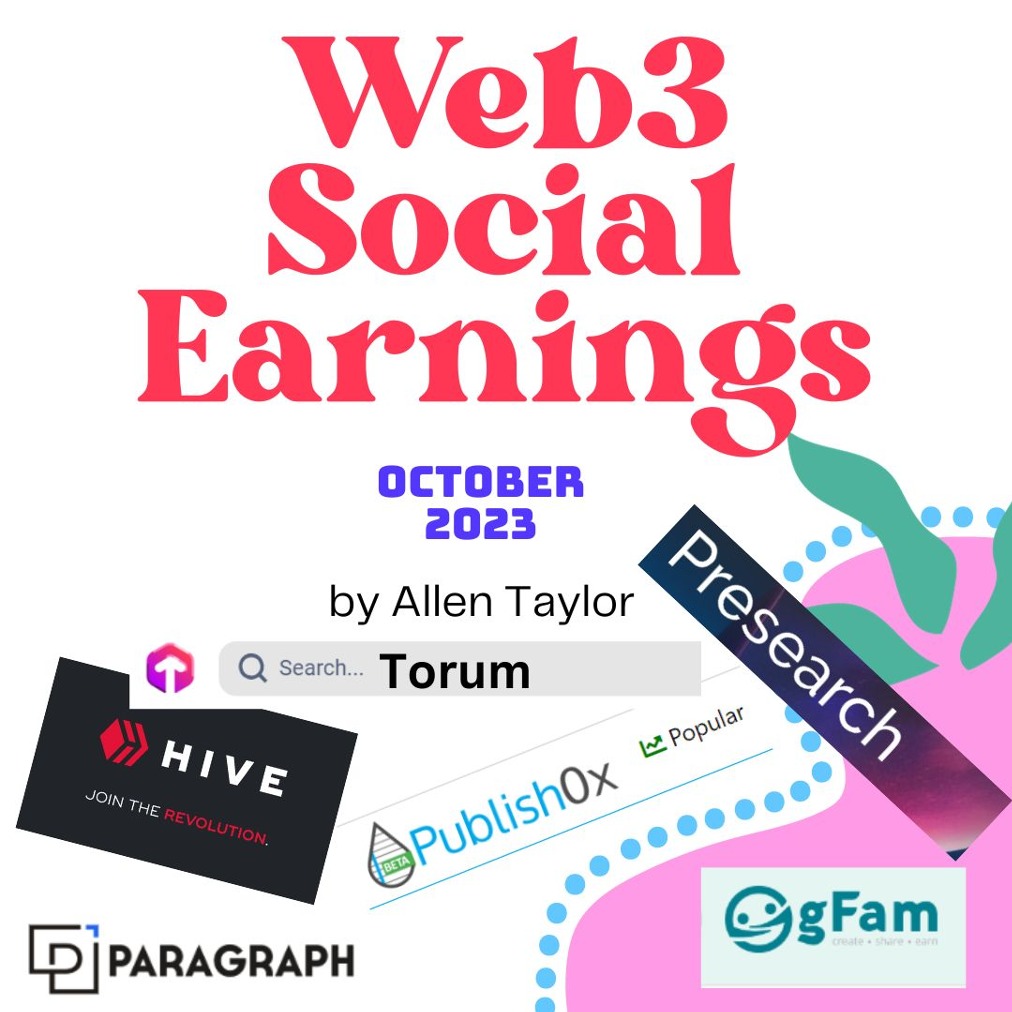 Collect this post to permanently own it.
Subscribe to Author Allen Taylor and never miss a post.
#web3
#web3 social
#web3 social media
#xrp
#gfam
#hive
#rewards
#web3 earnings
#cryptocurrencies
#crypto
#hive power
#hbd
#ecency
#ecency points
#x
#x blue
#steemit
#hard forks
#paragraph
#travelfeed
#travel
#vanlife
#defluenced
#christianity
#hawthorne
#actifit
#odysee
#lbry
#lbry credits
#youtube
#youtube shorts
#allen and theresa
#publish0x
#ampl
#eth
#torum
#xtm
#presearch
#pre
#search engines
#google
#keyword bidding