A hacker stole $10 million in ETH and no one knows how.
Coinbase looks to the UK in possible relocation effort. The crypto exchange is preparing to go to war with the Securities and Exchange Commission (SEC). Ripple CEO Brad Garlinghouse has also threatened to leave the U.S. if his company loses against the SEC. Frankly, I can't blame these companies for looking at greener pastures. The SEC is trying to regulate by enforcement, which is akin to legislation by executive action. Congress needs to step in and write the laws that govern crypto trading. Otherwise, it will be left to the executive and judicial branches to do so. That could take years and still leave regulatory loopholes without proper clarification.
Cardano Founder Charles Hoskinson declares Cardano Bitcoin will have huge implications for decentralized finance (DeFi). I believe in interoperability, but I'm wracking my brain to understand why there's an interest in wrapped bitcoin products.
Helium has begun its move to the Solana blockchain.
Zilliqa price peaks to 68 percent of this year's low. Zilliqa is planning to launch on the Ethereum Virtual Machine in just a few days.
Aave moves closer to Polygon zkEVM rollups.
Does Substack's crowdfunding campaign prove that Web3 is just a passing fad? No. In one way, Substack is aiming for a different audience than Web3 platforms like Mirror and Paragraph. On the other hand, they are competing. We are at a nexus between Web2 and Web3. Platforms like Substack are fighting to stay alive amid increased competition and the desire for writers, artists, and other creators to own their audiences and enjoy more freedom as creators. That's great. Personally, I think Web3 has much more flexible options for creators of all kinds. Substack is doing well, but doing well today doesn't mean it will live forever.
NFTs could be the secret sauce to digital wealth transformation.
Former President Donald Trump launches another NFT collection, but his first collection drops by more than 50 percent on secondary market. No matter what you think about the former prez, he knows how to turn a pile of cow manure into money. He will find a way to capitalize on his own misfortune even if he screws his own fans while doing so. Will NFTs become a political trojan horse?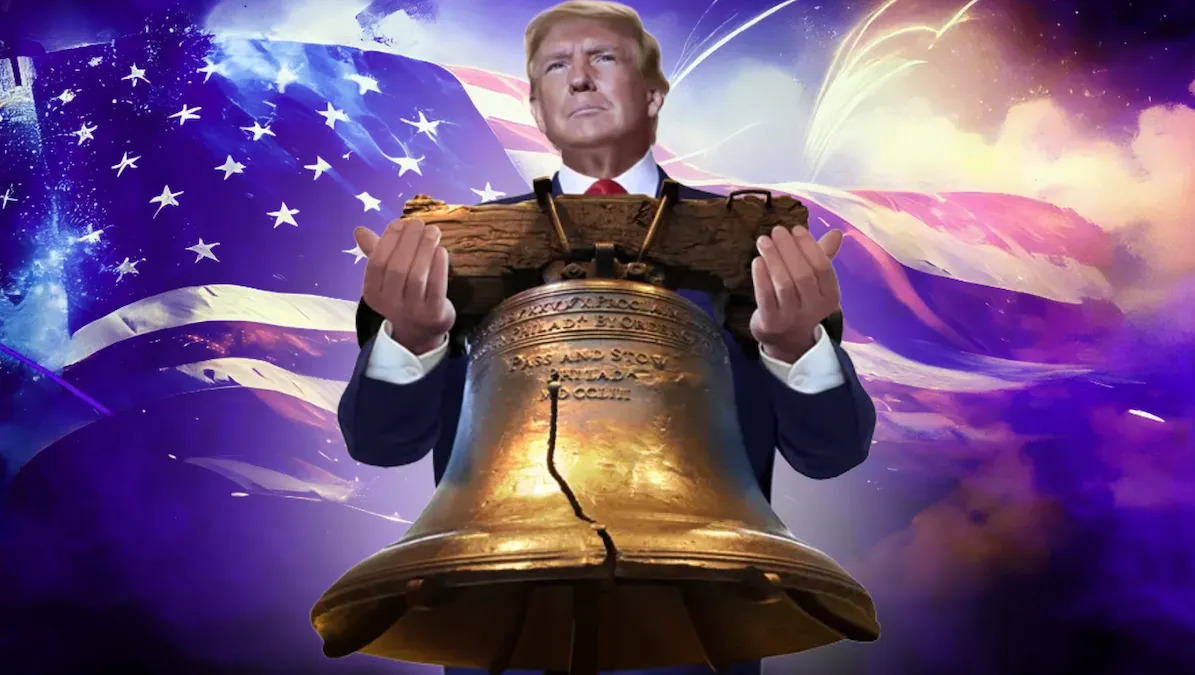 MarginFi launches a crypto wallet that integrates artificial intelligence (AI). The AI hype is too loud.
At NFT.NYC, NFT Now removed a member from its exclusive NFT100 list. I don't understand the logic behind redacting the name of the person removed when an open invitation was given to discover who that individual is by visiting the NFT Now website. Unless they just wanted to spark a traffic spoke on their website.
Alchemy says DeFi will rebound after crypto winter. That doesn't take any brilliant insight.
How will Web3 and AI work together? Hopefully, they won't. The way to beat AI is to empower fans with Web3 technology. Artists with true fans don't need AI.
Mark Zuckerberg takes an interest in metaverse gaming. We can all thank AI for killing Zuck's metaverse. Shiny objects. Yes, they deserve all the glory.
MonkeDAO acquires Solana Monkey Business intellectual property for $2 million.
Web3 fashion brands are using Web2 marketing tactics by tapping influencers. And they'll end up with the same problems they had in Web2. My take: Don't listen to influencers.
8 features to look for in a mobile crypto wallet.
Western artists round up Web3 technology. Yeehaw!
BITNILE.com hits 1 million engaged users in less than seven weeks.
Starbucks, Nike launch new NFT collections.
Space ID launches DAO and buyback-and-burn mechanism.
Sweat Economy changes voting mechanism to one token holder-one vote. Staked voting mechanisms are often not fair, particularly when early token holders get in on an exclusive airdrop. One wallet-one vote governance also rewards those who spread their stakes among multiple wallets. One could argue that anyone has that opportunity, but the truth is that those with more tokens can more easily spread their tokens across multiple wallets. If the goal is democracy, the most fair governance mechanism is one that allows all token holders an equal voice. That isn't to say there aren't reasons to use other governance mechanisms.
This Week's Best from Hive
@lilsob waxes poetic about their two year love affair with @splinterlands. I can't blame anyone for going ga ga over Splinterlands.
@woo-marketing has wrestled its way into Web3.
@thatkidsblack takes the contrarian view on whether the world will ever be ready for Web3. I like contrarians, but that kid's wrong.
@damienmoment discusses how blockchain technology can be used for money laundering, except on Hive. The discussion is centered on venture capital, and he makes some good points. However, one doesn't need VC funding for money laundering. Creative individuals can figure out a way to launder money on Hive or any other Web3 platform. It just takes a little ingenuity (which I don't have or I'd be doing it). The post is a response to this one from @badbitch where the discussion is centered on using blockchain technology to stop money laundering.
@keithtaylor laments the demise of newspaper delivery.
@wolfgangsport points to 10 cities where future NFL expansion teams could play. I rather like the idea of the NFL going international.
@jfuji introduces The Scholar's Tower Guild.
@glowshine introduces herself as Barbie Hive.
@mistakili joins his first Splinterlands guild.
---
Correction
This is embarrassing, but I feel impelled to correct an egregious error. In my latest Web3 earnings report, I mistakenly reported my Hive earnings to be $117.06. My actual Hive earnings for March 2023 was $8.21, rounded down. That means my total crypto earnings from Web3 social media platforms last month was $43.34. This error occurred because I forgot that I had purchased 264.541 HIVE early in the month. My apologies for the misleading communication.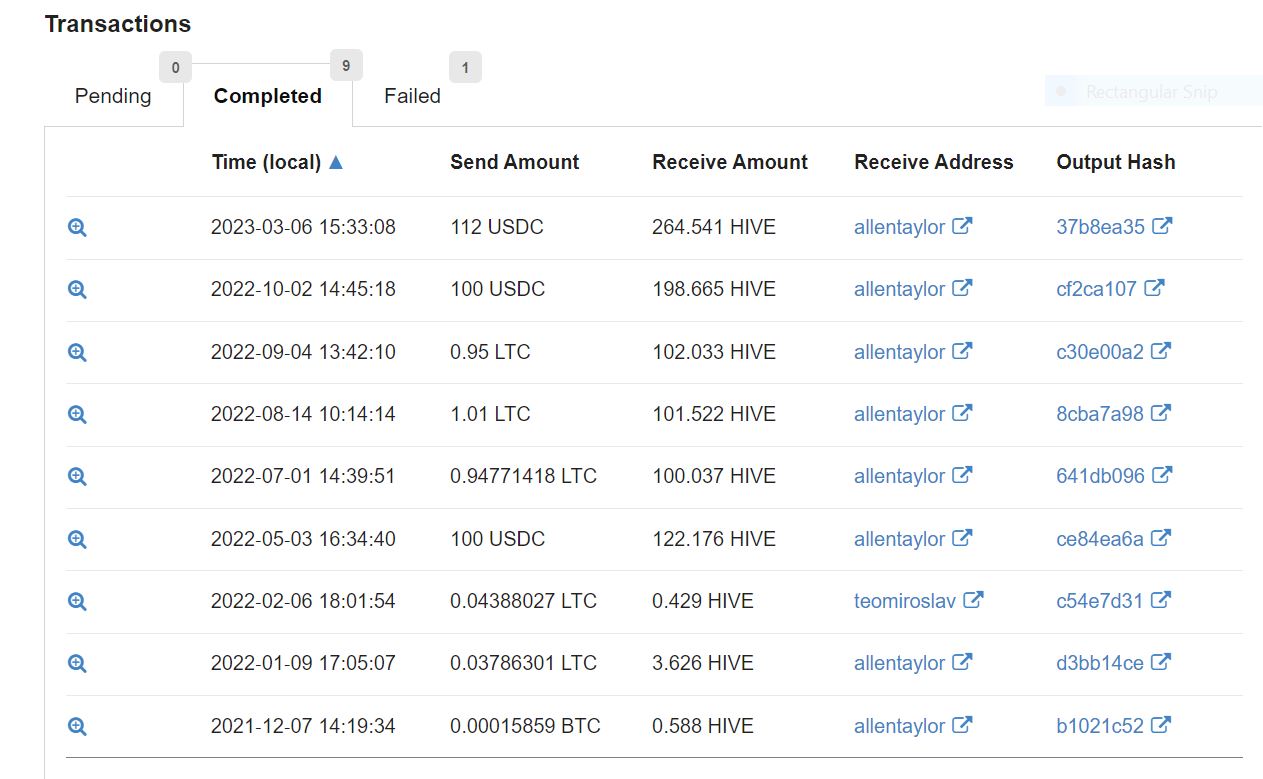 Snark and commentary are in italics. Inclusion of an item doesn't mean I agree or endorse the ideas presented. Of course, it also doesn't mean I don't.
Cryptocracy is a decentralized newsletter published several times a week. I curate the latest news and crypto analysis from some of the brightest minds in crypto, and sometimes offer a little insightful and snarky commentary. Always fresh, always interesting, and always crypto. Original articles on Fridays.
First published at Cryptocracy. Not to be construed as financial advice. Do your own research.
Cryptocracy is also published at Paragraph and Mirror, where it can be collected as an NFT.
Image credit: Trump Digital Trading Cards via Decrypt
#ethereum
#coinbase
#ripple
#cardano
#sec
#helium
#solana
#zilliqa
#aave
#polygon
#substack
#web3
#nft
#donald trump
#marginfi
#artificial intelligence
#nft.nyc
#alchemy
#defi
#mark zuckerberg
#metaverse
#monkedao
#crypto wallet
#dao