Hey there, amazing Tutti Frutti Women family!
We hope this message finds you filled with joy and excitement! Let's dive right into the highlights of this week's newsletter and all the inspiring things happening in our fruity community! 🍉🍍🍓
🌟 Gratitude & Celebrations: A BIG Thank You! First and foremost, let's take a moment to express our heartfelt gratitude to each one of you for the incredible efforts in raising awareness for bone and sarcoma cancer this July. Your passion and dedication have made a significant impact in spreading the message of hope and support for those battling these tough challenges. Together, we're making a real difference!
🎉 Fundraising Impact: Together, We Thrive! Thanks to the incredible support of our fruity family members – Daniel, Jonny, Ed, Dave – who periodically collected our weekly newsletter, we've raised an inspiring 48 $MATIC in our donation wallet! Each contribution, big or small, empowers warriors and raises cancer awareness. Special thanks to Ed for his generous donation of 10 $MATIC! 🙏
Read our newsletter and subscribe for free or collect it for 5 $MATIC, directly supporting warriors.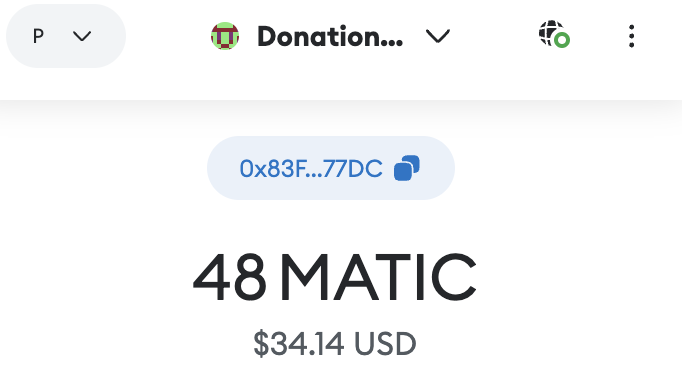 🌱 Granting Fruity Wishes: Coming Soon! We're excited to announce that we'll be launching an application for warriors to share their fruity wishes. Our community will come together to make these wishes come true using the funds from our donation wallet. It's a beautiful way to support our brave warriors and show them that they are not alone on this journey!
🌐 Shiba Festival: Taking Tutti Frutti Women to the USA! We couldn't be prouder to have one of our own fruity family members, Daniel, representing Tutti Frutti Women at Shiba Festival in the USA! Daniel is also launching his amazing business, SS&S, and we're grateful to have our fruity colors shining bright at this momentous event!
Daniel is a steadfast advocate for women in web3, and he'll also be representing the immensely talented artists Renalla, Daisy, Soulmate and Nic. Together, they are a force to be reckoned with, spreading joy, empowerment, and creativity throughout the web3 community.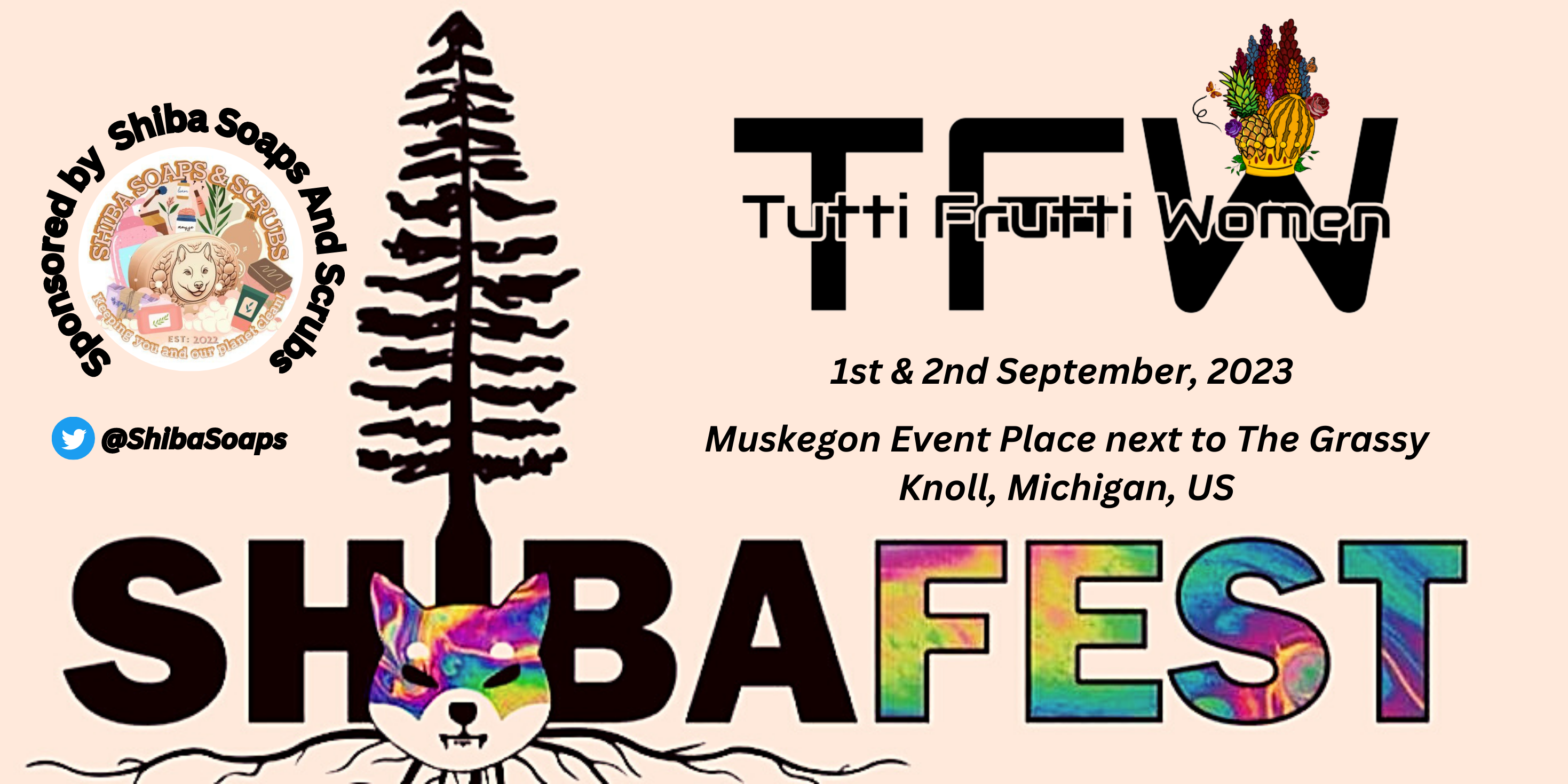 📚 "One Mission: Thrive" - Behind the Scenes!
Get ready to be inspired! Our upcoming book, "One Mission: Thrive," is taking shape, and it's filled with empowering quotes from cancer survivors that will touch your heart and uplift your spirit. This transformative masterpiece is all about motivation, resilience, and thriving in the face of adversity.
With every purchase, you not only gain a dose of inspiration but also become a part of a meaningful cause. A big portion of the proceeds will be used to support warriors and cancer charities, spreading love and hope to those who need it the most.
Stay tuned for more updates on "One Mission: Thrive," and let's continue empowering warriors together!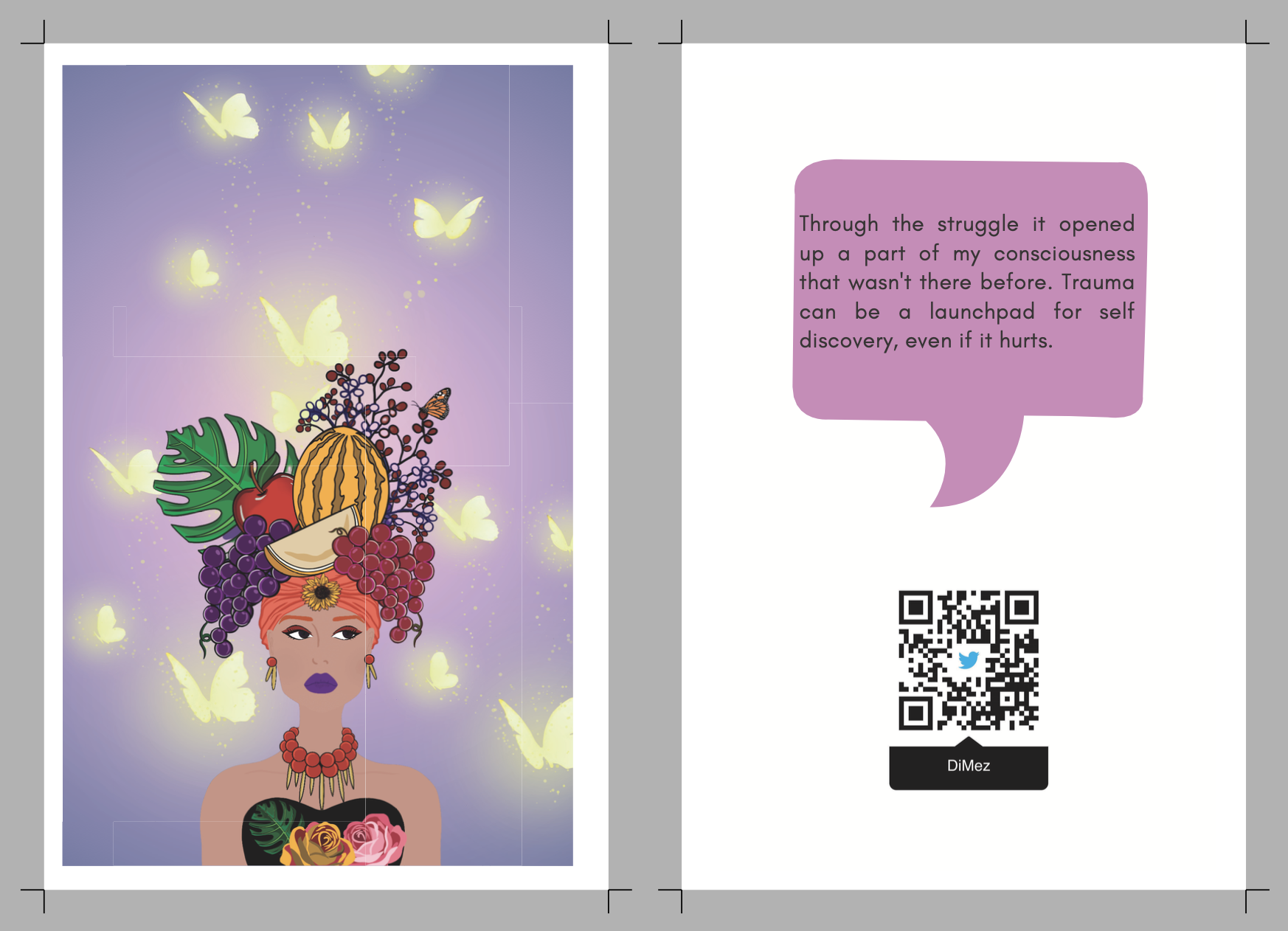 🏆 Fruity fam's Spotlight: Shining Bright! We want to shine a spotlight on some extraordinary members of our community who have gone above and beyond to raise cancer awareness and support each other.
Jonny, Michel, Mario, Daniel, Ed, Mr. Sandmann, Magical Mermaids, Daisy, Bender, Sand, Meik. Your dedication is inspiring us all! Thank you.
🍉 Discover the Power of Tutti Frutti Women NFT Collection!
125 NFTs minted, and the journey has just begun! Join our community as we continue to grow and empower warriors on their path to victory! With each Tutti Frutti Women NFT minted, you show your unwavering support and dedication to cherishing and rooting for those who fight cancer and for the brave survivors.
We're excited to announce that we'll be updating the rewards for our esteemed NFT holders! Your journey with Tutti Frutti Women doesn't just stop at owning a piece of empowering art; you'll also have the opportunity to unlock special rewards and surprises!
As part of our commitment to making a meaningful impact, 10% of the entire Tutti Frutti Women NFT collection's proceeds will be dedicated to supporting cancer charities and initiatives. Together, we're creating positive change and raising cancer awareness.
🎗️ August: Spreading Awareness Far & Wide! As we move into August, we're gearing up for some important awareness campaigns. Let's join forces to raise awareness for Appendix Cancer Awareness Month, National Immunization Awareness Month, and mark August 1, 2023, as World Lung Cancer Day. Our monthly Twitter campaign will focus on appendix cancer, while still highlighting the importance of lung cancer awareness.
💖 Fruity Family, You Make It All Possible! Every step we take, every campaign we run, and every warrior we support is a testament to the strength of our Tutti Frutti Women family. Your dedication, love, and passion are the driving force behind our mission to make the world a better place for cancer warriors! Together, we stand strong!
Wishing you all a week ahead filled with joy, love, health and the knowledge that your efforts are making a real difference in the lives of others! 🥳
P.S. Help us spread the word by sharing this newsletter with friends, family, and colleagues who may benefit from the valuable knowledge and insights shared.
#cancer awareness
#web3 community
#cancer warriors