🌎 Doodles is here to color our worlds. It is here to inspire us all to reconnect with our inner-child. To remind us we can do anything with the power of our imagination.
Official News
🌈 New Head of Product Management!
Welcome Joe Ranzenbach, the new Doodles Head of Product Management. Now that's one clean dood indeed.
🌈 New Front End Engineer!
Welcome Joe Ciruluo, the new Doodles senior front end engineer.
Team Action + Speculation
👀Alexis Ohanian
We have a quasi-official confirmation that Doodles will be at SXSW via a quote tweet from Alexis. His response reads, "see you all in Austin!" Possible leek.
Brandon Rosenblatt
We have a new leek of upcoming Doodles merch, introducing the infamous Doodles rug! The rug we've all been waiting for, its taken over a year to manifest but the team, as promised, is delivering.
Poopie
Got engaged to his fiance Margo!!!!! Big congratulations are in store. In addition, you can see him wearing some new Doodle merch that scream couture/ high fashion! The quality of the merch begs the question of who the manufacturer is, it must be fun getting to pilot the new line it is hella fresh dood!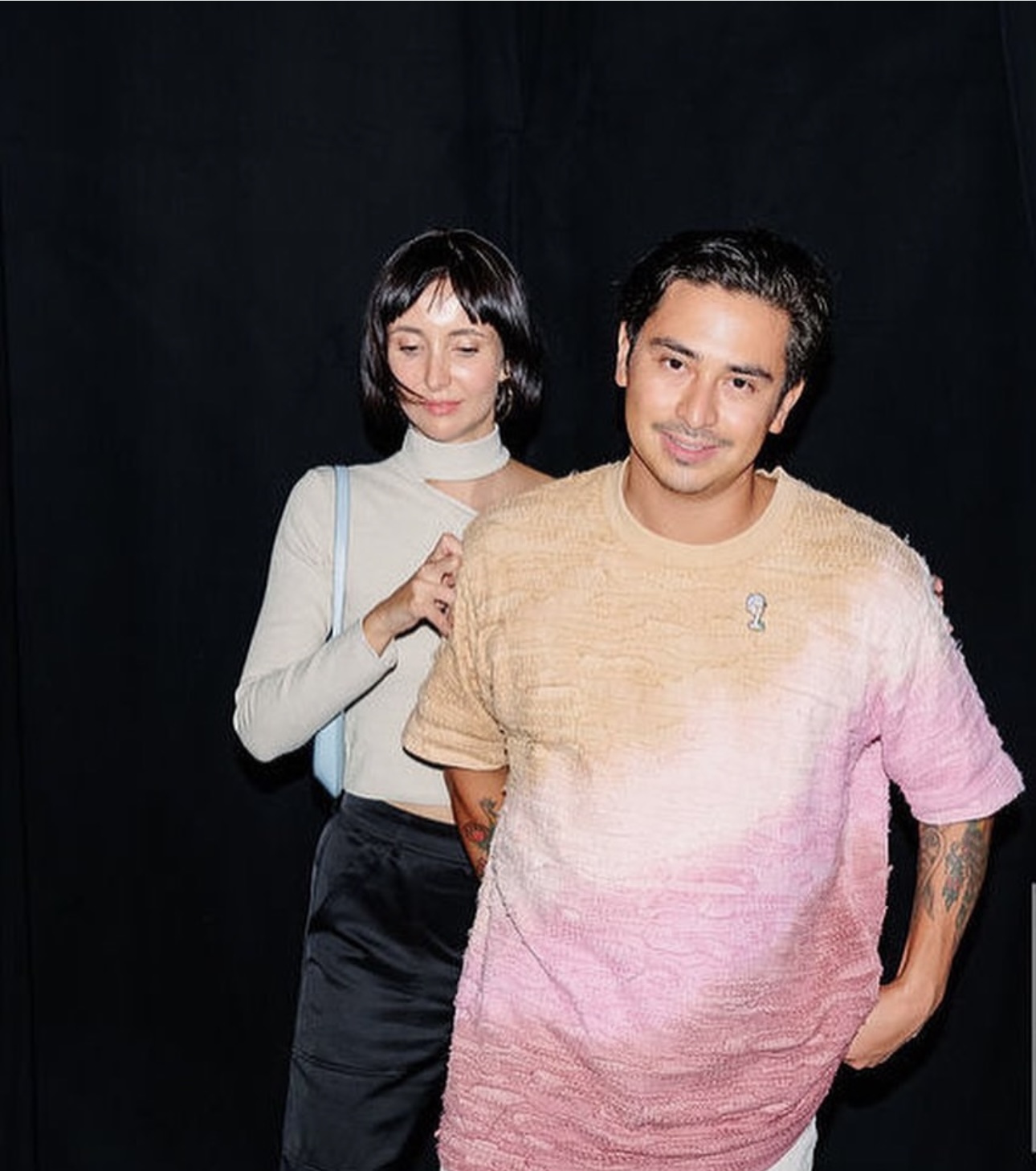 The plan is to have everyone who holds an OG Doodle truly loves them.
Julian
Will be speaking at NFT Paris in February!
Evan
Something is coming, and its BIIIIIIG.
Community Spaces/Threads + Perspectives
📢Loic
Wrote a thread on their top 5 most creative Doodle holder brands. MAMA WE MADE IT!
Snacks
High level take on Doodles as a whole. Like, RT, and share.
Cyclo
Is creating a gamified experience with his collection Cyclo and Friends. Step 1, implementing a burning mechanism that has a surprise for everyone who holds one of each edition. Tokens can be burned in exchange for a full body piece with your doodle in it!
A 🧵 on Cyclo and Friends pt.4 that was drawn for Mr. G.
TP
Released The Doodle Stories 005 - ParallelAiRev.
Pablo Punkasso
Predicts Doodles running back up to 15 ETH floor.
Dunked Cookie
The daily dunk - A thread on: Value.
Tmas + Bunny
What's cooking with Tmas and Bunny featuring Poopie. Lots of alpha is dropped.
Trait Sub-community News
🧩LoFi Doods
New playlist from the holidays featuring a scene by Juiced on the cover.
Doodles China
Doodles CN community is booming, becoming more organized, created an alpha chat, and is steadily growing!
Juicykatbae
Dropped their first JKB promo video.
The word nothing is crossed out, JKB spaces are being paused, and they are working on a podcast!
Cali Doods
The Los Angeles meetup organized by Nitty B and NFT Santana was a great success. They all went to Santa Monica Brew Works, and even cryptorayray showed up too!
Doodlebank Proposals
🐷 TGID Season 1
ASK: 9.99 ETH for 4 months of funding

We will implement a growth strategy that experiments with different content deliveries, we will use our data to drive how we scale. We cut out animation from this iteration and are working on refining our core audio products.
Lore + Artwork
🎨Mr G
MR.G IS OFFICIALLY A DOODLER! He has been keeping this puppy under the wraps for over 8 weeks and getting artwork made in order to introduce his new dood into the world. Introducing: "Dood where's my ship?"
Dood where's my ship pt.2, a derivative of the mascot flexible pose of which signed prints where given away on the first anniversary. Nice touch adding Mr.G's doop as the flower.
The Leopard Shepard by Cyclo!
Dood where's my ship ep.4, Mr, G's doodle in his own palette.
Episode 5, animation by Mikididthis!
Ep.7. The seventh work is a derivative of the Lincoln Memorial.
Lovemake.eth
In his latest cosplay has dressed up as Homura aka Galatic Repairman and it is quite notable.
Lovemake also scooped a GRAIL flower dood, 1 of 2 flowers bought this week! Unofficial mug may or may not be available in Doodles 2. NFA.
Mark Tillery
Mark has made a neat compilation equipped with doodly bushes to combine 8 animations he made for community members into a walking scene.
Niq
Word on the street is that handdrawn space doods do it better, ama.
Etan
Etan came thru sharing stickers, a handwritten note, and kindness with fellow Doodler RGo spreading joy thru stickers to their entire family! Those kids are living in 3008 ngl.
NFTea
Scooped a flower dood grail off of Quenaan, glad it went to a good home!
Doodlien
Doodle bot brainbow and RBP. Can we get this in a genny box please and thank! Surely the devs can do something.
This rare doodle chart is cooler than a cucumber. The true PICKle of the litter.
Quenaan
Might not be known as flowerdood anymore, but was able to make his favorite upgrade to a Rainbow Puker with a bucket hat and iridescent background. Big plays are being made this week.
Mnewbis
Created an illustration of Burnt Toast and Bapling trying to draw canon along with the distraction of being in a community with Metazord and himself tempting them to make naughty art.
Mikididthis x Reyez Music
Made a mash up animation for Adam Hustle's double holo (hair and beard) dood, combining the traits to create a brainbow! We lol'd.
Pawky
JJ
Is on an absolute tear making Doodles on a vespa derivatives, check out this one he made for Winky!
Made a Burnt Toast (non-doodle piece) derivative including Adam Hustles wizzy dood. Augmented reality taken to another level, more like a hallucination 🤣
Juiced
Made a derivative animation with the 6892 sweepers Doodle of the most recent canon animation by Alfie Motion of the relaxed mascot becoming one with the trippy grass. Everything is breathing and Juiced is killing the game per usual.
Bree
Showing her doods dark side and colorful side. Gradient grade A.
Stapeski
A new animator entered the Doodles chat, introducing: Dood with skiis.
Cyclo
FUD
Relationship goals - look it up anon.
Thomas Knoll
Makes a clay-like puffy 3d style and whipped up an awesome derivative for Alchemy Chains. We are looking forward to more Tracet3D doods coming soon...
Propaganda
Made a drawing on paper with colored pencils of Alchemy Chains engraving with a massive engraver of a Doodles mascot statue.
Loic
Created a video that is funny and informative about Doodles and what the team has in-store soon.
Art Dood
Episode 2 Art Dood discovers his banana space ship. 🍌
BananaCandy
Political message: We DO NOT LIKE THE NEW TWITTER PHOTO CROPS! Listen up elon.
Products + Companies
🔨 Alchemy Chains
Alchemy has officially launched his Spotify store to sell his engraved NFT chains! The first sale has successfully dropped, incoming lots and lots more. He's super stoked to get his dms and ordering process more streamlined and we are happy to see his business taking off so well.

In addition he made a collab physical with fellow Doodler Cardboard Richard, they are creating 10 physical trading cards together, and they are certified bangers. 👀 Rumor is that the cards might come with a future airdrop! 🛫
Alchemy may also be introducing a new product to his store: engraved grinders! web 420 incoming
Art dood scored the first space doodle pendant, potasiYUM.
Alchemy x Foami
Giveaway of a foami and a chain!
MaveFi
Doodlers YSAE and 0xShub are building a web 3 education/onboarding platform with beta access coming soon!
N3ws ai
Doodler iNicholas created an ai-based platform that creates daily newsletters for different communities by analyzing discord message feeds. Very interesting tech behind this bad boy.
Perfy
- Daymond John from Shark Tank is sipping on some Dr. Perfy. 🦈 HOLY MOLY!
Thanks for reading this weeks newsletter, hopefully it brought some color to your world. We'll see you next week!🌈