👤 Profile
---
📱 Product
Help everyone know what they can uniquely do in web3.
I'm personally involved in many different on-chain communities. Doodles, Chain Runners, Krause House, and DosaDAO just to name a few. However, I have no idea what's going on with them. Sometimes, I'll get lucky and see a Twitter update, but nothing consistent and reliable. My discord is a complete mess. And I'm still behind on my Telegram messages. It's not that I don't want to be active - I simply don't have the bandwidth to keep up. Most people I know in crypto are in similar positions.
Throughout 2021, as many NFT pfp projects and DAOs were taking off, it was exciting to keep tabs on the new launches, floor prices, twitter threads, etc. But naturally, people got tired and ran out of money. Investing in and joining new communities is only half the fun. Now, in the bear market, it's time for people in web3 to become active contributoors in the ecosystem. How do you make it easy to do so? Use Daylight!
Features
See your abilities - connect your wallet(s) and get a list of things you can do with your wallet.

See your updates - check out any announcements and news from all the communities you are "subscribed" to on-chain.
---
📈 Metrics
---
🛠️ Founders
Graduated from Vanderbilt

Co-Founder & CEO of Everly

Director of Product at Stellar Development Foundation
Graduated from NYU

Director of Engineering at OkCupid

Staff Frontend Engineer at Interstellar

Director of Engineering at Vibrant
---
🤝 Community
Daylight has an active number of scouts finding and submitting abilities to help the community discover more things they can do with their wallet. Check out the docs for more details.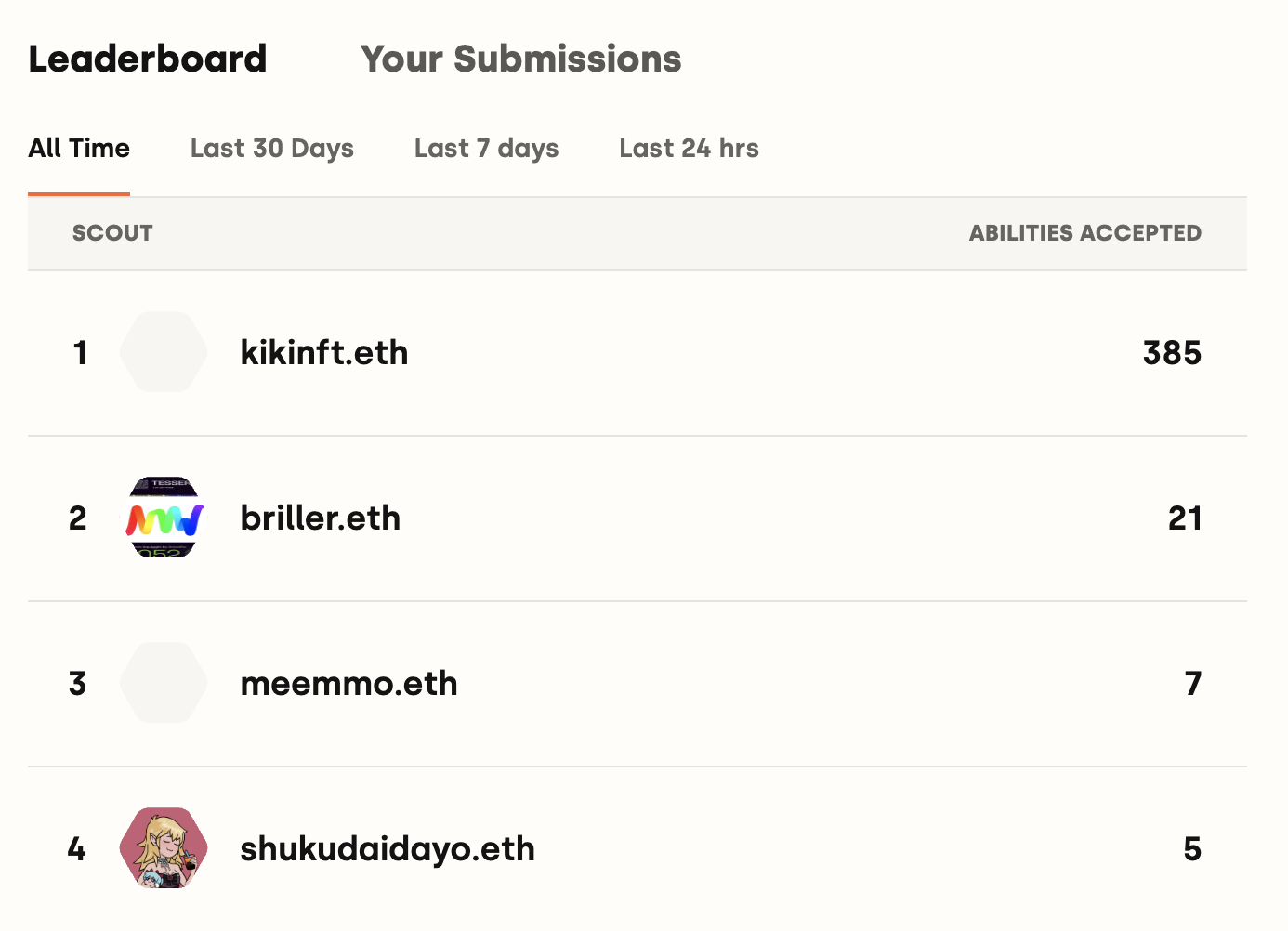 ---
💼 Talent Requests
Role: Lead Back-End Engineer
If interested, please see the full job description here.
Possible Projects
Build the Daylight API - a robust, scalable, and developer-friendly API that the biggest web3 apps and wallets will use
Engineer Daylight's Cataloger backend, building a service that ingests abilities across many sources and serves up abilities via API
Must Haves
Deep experience with modern backend technologies like Node.js, Typescript, AWS, and Postgres

Appetite to work on complex products with autonomy and creative freedom

Experience designing and building out programmatic APIs as well as maintaining highly available infrastructure
---
💰 Funding
$3m seed round led by Chapter One & Framework Ventures
Other funds: 6th Man, Tomahawk, Spice Capital, Open Sea

Angel Investors: Jon Wu, Will Papper, Reka, Nick Beattie, etc.
---
🖼️ Daylight NFT Mint
If you are a fan of Daylight and want to support the product on-chain, collect the NFT below for free! Also, if you enjoyed the post, please subscribe to Web3 World!
p.s. I misspelled "world" wrong as I was creating the mint page on Highlight. I already paid the $26 in gas fees so just gonna go with the typo 😂