👤 Profile
---
📱 Product
Paragraph is a web3 powered newsletter aiming to turn subscribers into members.
Why Paragraph?
Ownership for creators: Decrypt and Messari are both publications that had 100k followers and were deplatformed. Creators are recognizing the importance of truly owning the relationships with their community.

New models for engagement: Giving NFTs or ERC20s to your audience through content can not only grant access (i.e. token gated model) but also align incentives. For example, x% of proceeds can be distributed out to members who mint a specific NFT.

Permisionless extensibility & composability: All Substack newsletters, Medium publications, etc. look identical. No APIs, no way to export comments, minimal customization, etc. Contrast this to content stored on Arweave & subscriptions represented as NFTs: full composability & extensibility by default.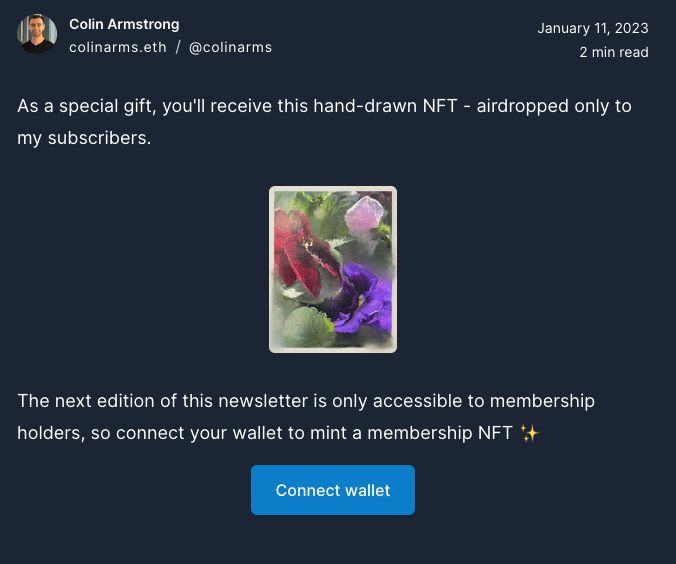 ---
📈 Metrics
Over 100k users are subscribed to newsletters created on Paragraph
>1k monthly active writers
---
🛠️ Founder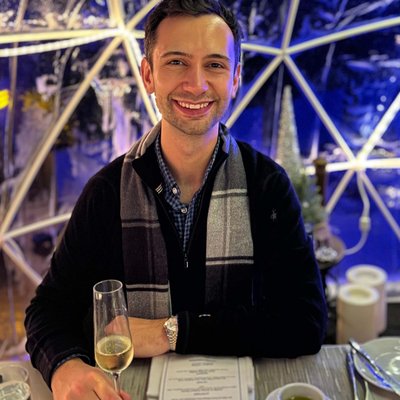 "I want to help creators build media empires"
Bio
- Graduated from Waterloo
- Sold BoltFare: FB messenger chatbot for great flight deals
- Engineer at Coinbase (helped launch in Canada)
- Engineering manager at Google
---
🤝 Community
Here are some examples of awesome newsletters started on Paragraph.
1) TGIDigest: community newsletter that aims to spotlight the doodliest things going on in the NFT space.
2) Rug News: BanklessDAO-spinoff satirical news
3) DAO Punks: Updates on DAO Punks NFT community
---
💼 Talent Requests
Role: Head of Partnerships & Growth
Description
You'll have full autonomy over our growth and marketing strategies. You'd set measurable KPIs and aggressive growth targets. You'd test different customer acquisition channels, and you'd see what sticks and what doesn't, measuring & iterating throughout. You'd laser-focus on features that drive growth & retention, and relentlessly test and re-test to ensure we're working on the right things.
Must Haves
3+ years growth & marketing experience

Ability to work independently, in fast-paced environments with changing priorities.

A good understanding of various growth & customer acquisition strategies.

Primarily live between GMT-8 and GMT-5.
---
💰 Funding
$1.7 million pre-seed
Binance Labs

Lemniscap

Seed Club

Sfermion

Global Coin Research
---
🖼️ Paragraph NFT Mint
If you believe in the future of web3 powered creator platforms and want to support Colin and the Paragraph team, go ahead and mint the NFT below!
There may be a special perk for those of you that mint 👀