"Jeff's ability to find the smoothest, fastest least uncertainty path forward in complexity is unreal"
- Chris Voss
The Guardian Tier of the Guardian Academy is reserved for individuals making significant contributions to both TGA and the world outside of TGA.
To become Guardian, one must acquire a Golden Medallion, submit a capstone project, and have that capstone project approved, by Guardians, as a significant contribution to the body of knowledge.
Honorary Guardian: Dr. Jeff Spencer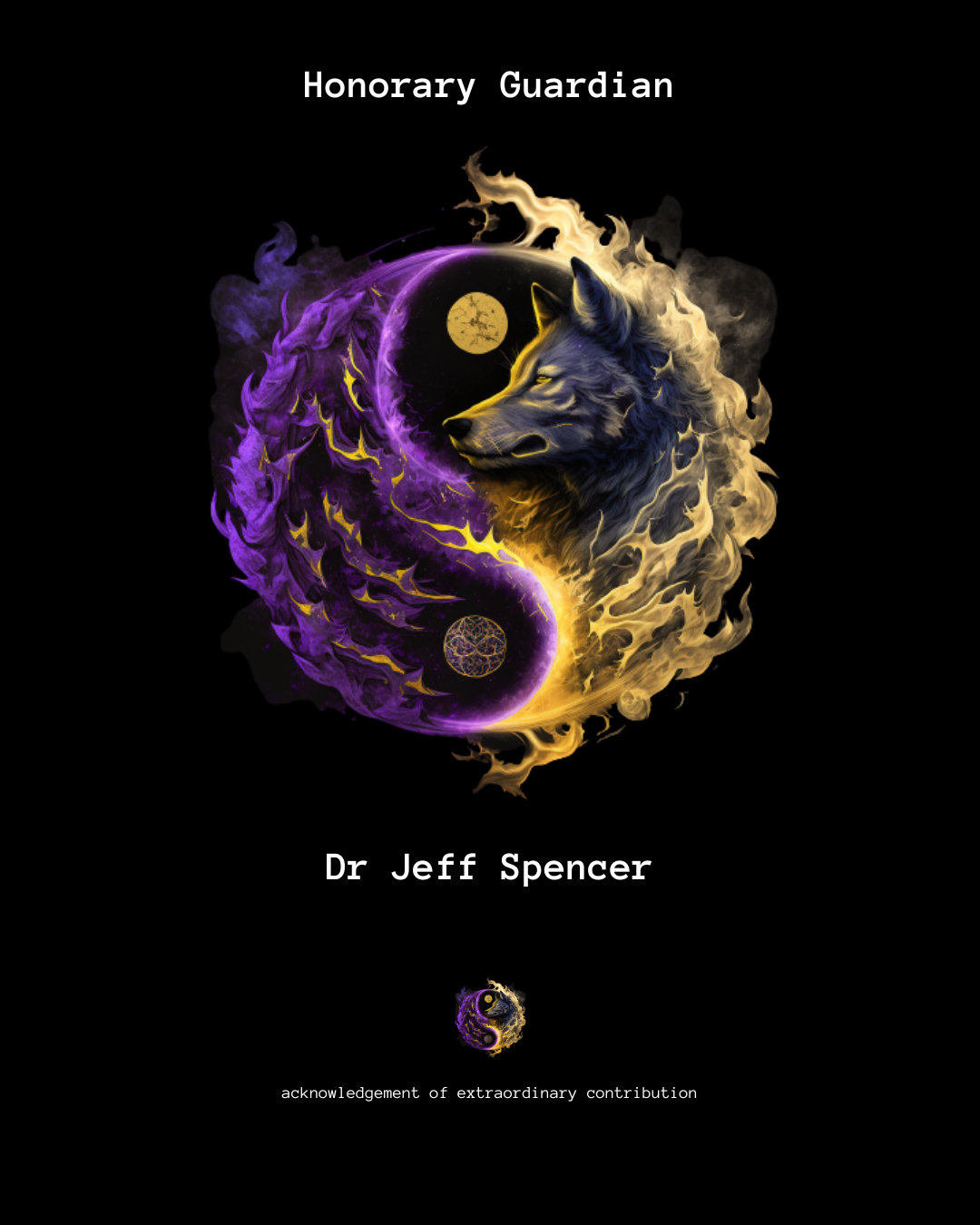 An honorary Guardian is an individual that does not have a golden medallion but has continued to show up and contribute to The Guardian Academy without asking for anything in return.
An Olympic medalist, performance, and mindset coach to 9 Tour de France victories and over 35 world championships, Dr. Jeff Spencer has made the time and effort to come to every event, contributed at a high level, and consistently made himself available to Guardian Academy members.


Dr. Jeff Spencer on a Guardian Session:
Dr. Jeff's "Table of Champions" at Gray Wolf Summit

Learn more about Dr Jeff here.
Remember, Dr. Jeff Spencer is always available for Guardians of the Guardian Academy and will continue to make space in his calendar for TGA.
Live to Learn. Give to Earn.
Guardian Academy