"You really wanna know who Joe Polish is? He is a force of nature, he's full of love and he is really a marketing genius"

— Tony Robbins
The Guardian Tier of the Guardian Academy is reserved for individuals making significant contributions to both TGA and the world outside of TGA.
To become Guardian, one must acquire a Golden Medallion, submit a capstone project, and have that capstone project approved, by Guardians, as a significant contribution to the body of knowledge.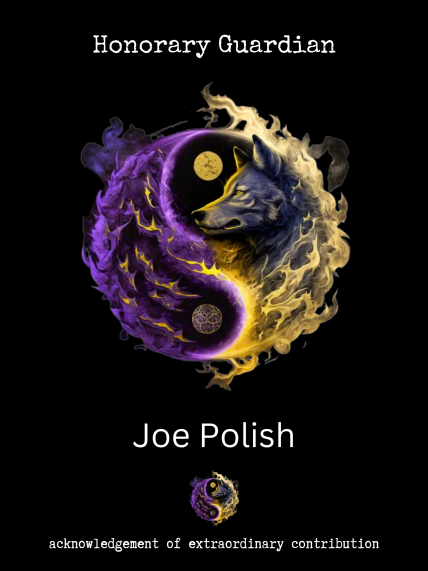 Honorary Guardian: Joe Polish
An honorary Guardian is an individual that does not have a golden medallion but has continued to show up and contribute to The Guardian Academy without asking for anything in return. Joe has shown up to every event, brought friends like Jay Abraham with him and always taken time to chat with and sign books for TGA members.
Joe Polish at the Gray Wolf Summit:
Joe Polish and Jay Abraham at the Gray Wolf Summit:
(Some of) Joe's contributions:

Genius Recovery
Artists For Addicts
RecoveryPunks [Web3 Project benefitting Artists for Addicts]
What's In It For Them? [Book]
Go down any of those rabbit holes and we are confident that you will find significant value.
Live to Learn. Give to Earn.
Guardian Academy