Welcome to Issue 13 of The Guardian. I'll be your host Wolf Pup #4782. I'm a student of The Guardian Academy (TGA) ready to bring you all the latest news from the ecosystem.
There will be 3 sections:
Live To Learn, Give To Earn - Amazing content and people creating.

Events - Upcoming Guardian Academy Events

"On Chain" and Medallion Updates and Rewards.
Be sure to subscribe and share with your friends: Wolves, humans, apes, pixelated men and women….everyone is welcome!
Inside The Den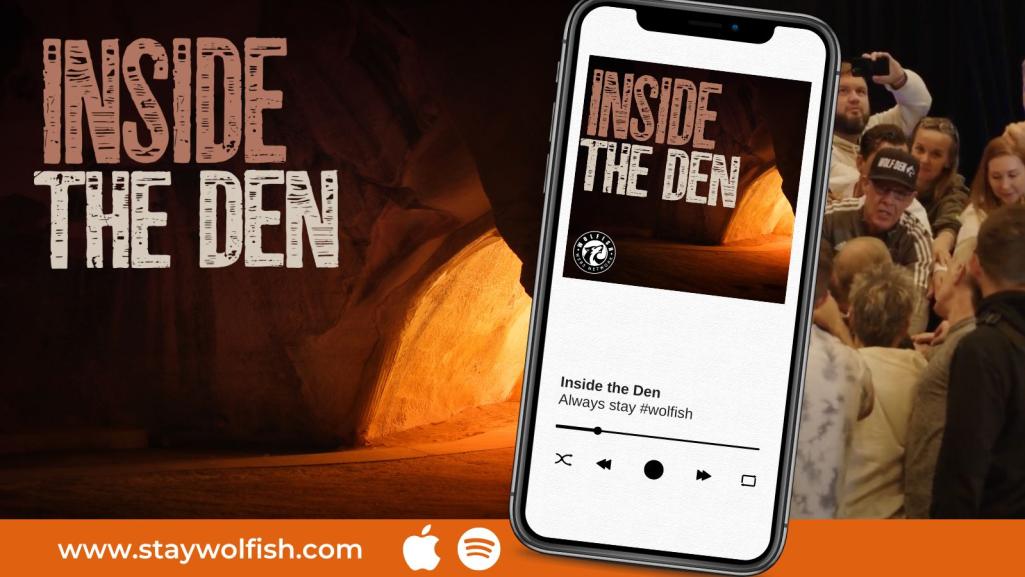 The Guardian is focused on official TGA-specific updates. For news, updates, and member-run events be sure to check out Inside The Den. Guardians Jake and Dwayne do a great job of organizing and reporting news from around the Web 3 world that impacts TGA members and the team with their Inside The Den brand.
Let's dive in.
*Any links that are embedded from Twitter click on the timestamp to be brought to the tweet.
Live To Learn, Give To Earn
Amazing content and people creating.
1st Honorary Guardian: Joe Polish
If you don't know who Joe Polish is yet, read through the article and go down any of those rabbit holes to learn why he's such an incredible human and why he's made the list of TGA's honorary guardian.
A Gift To TGA
The next honorary guardian is Dr. Jeff Spencer. Having him in TGA corner has been a gift beyond measure.
Enjoy Pressing Buttons? Try These Games
Look at what 0x Wolf Pup made in his spare time with the help of AI. You can too! Wonder what is going to be created next?
How To Build A Community In Web 3 Using Twitter
If you're thinking about leveraging Twitter to build a community be sure to check out his article he contributed to TGA.
Guardians Of TGA Making Magic
Doc taking his IP from Wolf Den and continuing to create more and more around his brand.
Be sure to follow him on IG to support & to check out the cool images https://www.instagram.com/docthewolf/
Events
Upcoming Guardian Academy Events
GWL Rocking Out
This one is going to be a fun one to watch being published. Subscribe to the paragraph to keep up with the latest news.
Askhay & The Last Great Polar Journey
The video gave me the chills to watch. Excited to be able to meet him during the next TGA event in AZ, speaking of which...
Save the date and hope to see many of you there!
Remember…
You are your own guide. You are your own guard.
Live to learn. Give to earn.
Until next time! Stay #WOLFISH TGA