This edition is sponsored by Purple, a DAO whose goal is to proliferate and expand the Farcaster protocol and ecosystem. Interested in sponsoring a future edition? Send us a reply to this email!
Farcaster News and Links
App updates
Midweek, it became apparent that the Merkle team was close to a new release of its Warpcast web client with support for casting. @v, a.k.a. Merkle Manufactory cofounder Varun Srinivasan, leaked the alfalfa first in a cast on Wednesday. No specific release date was shared at the time, but Srinivasan told @pdr, a.k.a. Peter Rood, that it's "coming very soon to a browser near you."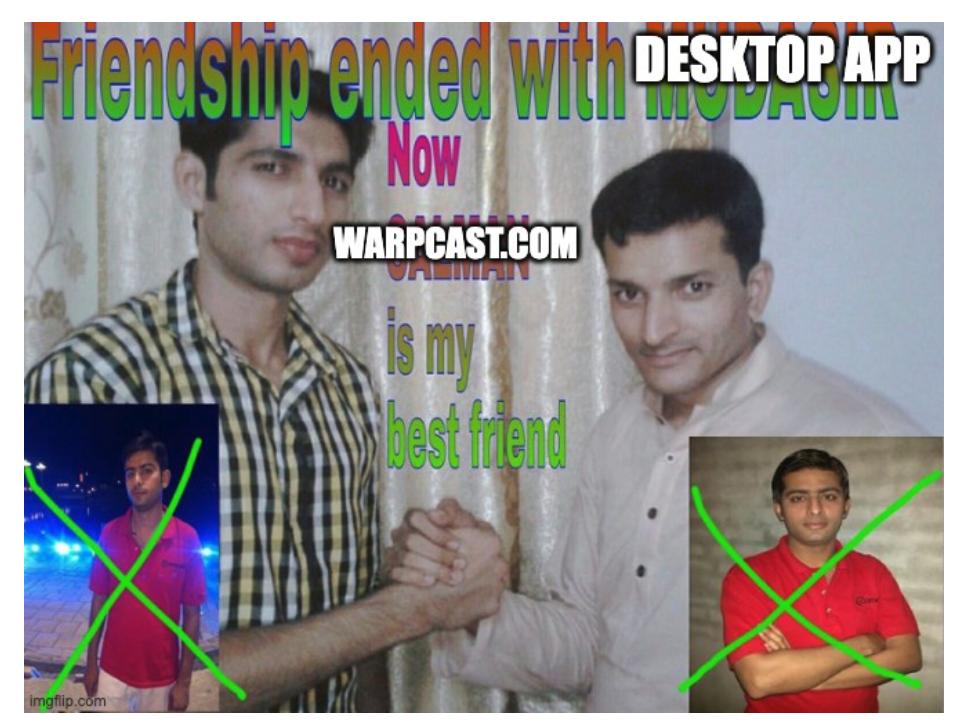 "Very soon" turned out to be Friday, when @dwr, a.k.a. Merkle Manufactory cofounder Dan Romero, announced that Warpcast.com now supports login. The login flow consists of a QR code which can be opened via deeplink in the Warpcast mobile apps, triggering an authentication code to be displayed so that it can be entered in the web client. Casters do not need to enter their recovery phrase in order to log in to the web client. "Over the next few weeks, (the web client) will have almost full feature parity with mobile and desktop," said Romero. At present, the web client supports casting, liking, and recasting, as well as viewing notifications. Unsupported actions right now include watching a cast, editing your profile, and viewing the highlights or NFT streams. In a followup cast, Romero linked to a Telegram group which he said can be used for Warpcast web client feedback and bugs.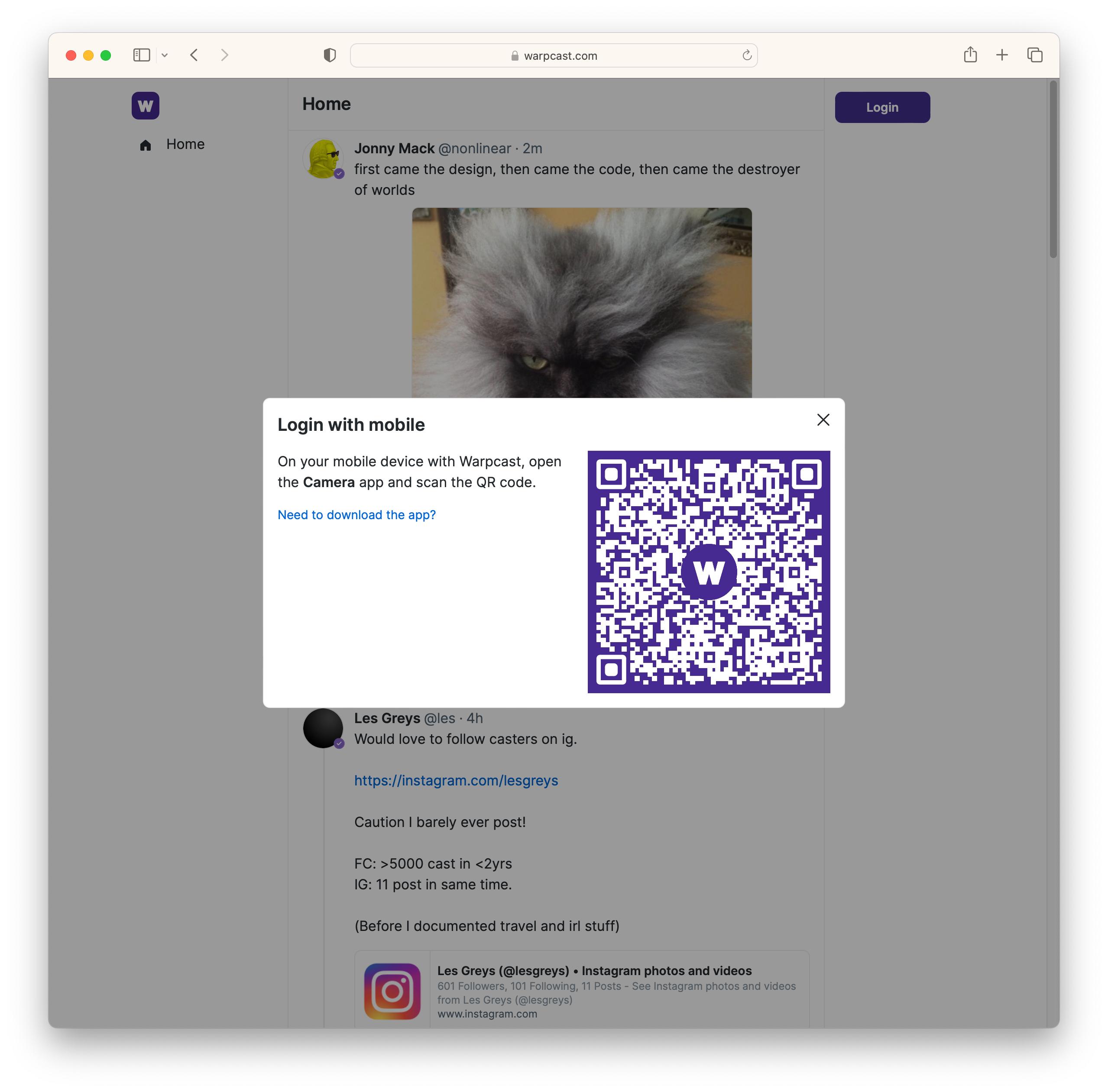 Jam is the new GetPurple.xyz - that news came via @betashop, a.k.a. Jason Goldberg, who announced the name change for his Farcaster client following the previously announced decision to change the name to prevent confusion with Purple, the nounish public goods DAO for Farcaster. The app is available at Jam.so, and you can also find it on iOS and Android. In the thread, Goldberg said that the team's motivation is "to provide a fresh & valued social network, powered by web3," and that they chose to build on Farcaster because of the smart approach to protocol design and community development taken so far. "In social, community wins, and Farcaster has a strong builder community foundation," said Goldberg, who added that there are currently 10 people working full-time on Jam. Other names considered: Purply, Iris, Lilac, and Jelly. Read the full thread here.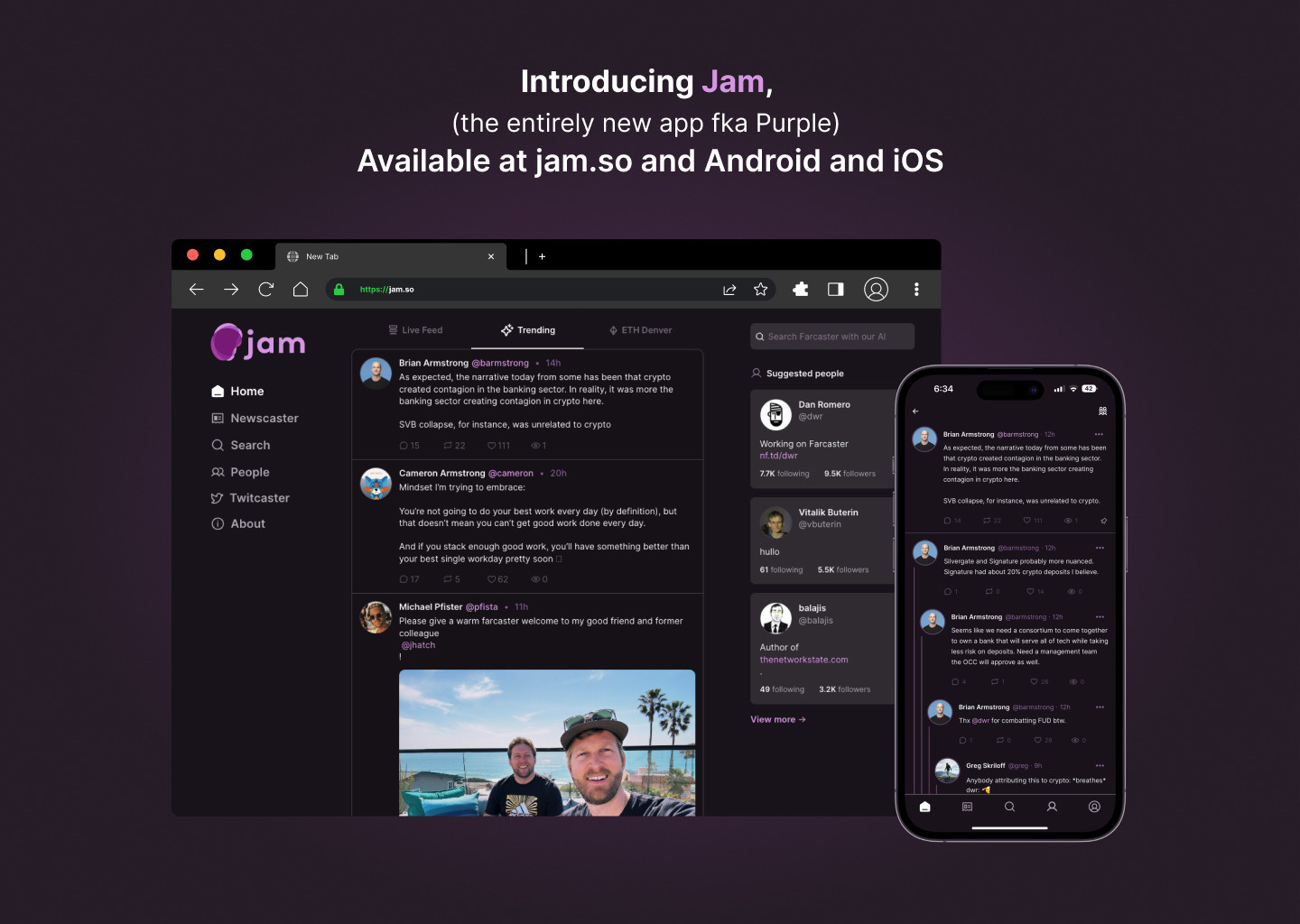 As you might expect with the release of the new Warpcast web client, Sign-In With Farcaster is coming soon to a broader audience. As @payton spotted, Warpcast mobile clients now have a "Manage Signers" option under Advanced settings. Signers are not yet able to be added through the client. Quoting a cast from Goldberg that previewed the "write" capabilities coming soon to Jam, Romero said that he is excited for Sign-in With Farcaster to "roll out for a bunch of Farcaster apps over the next few weeks."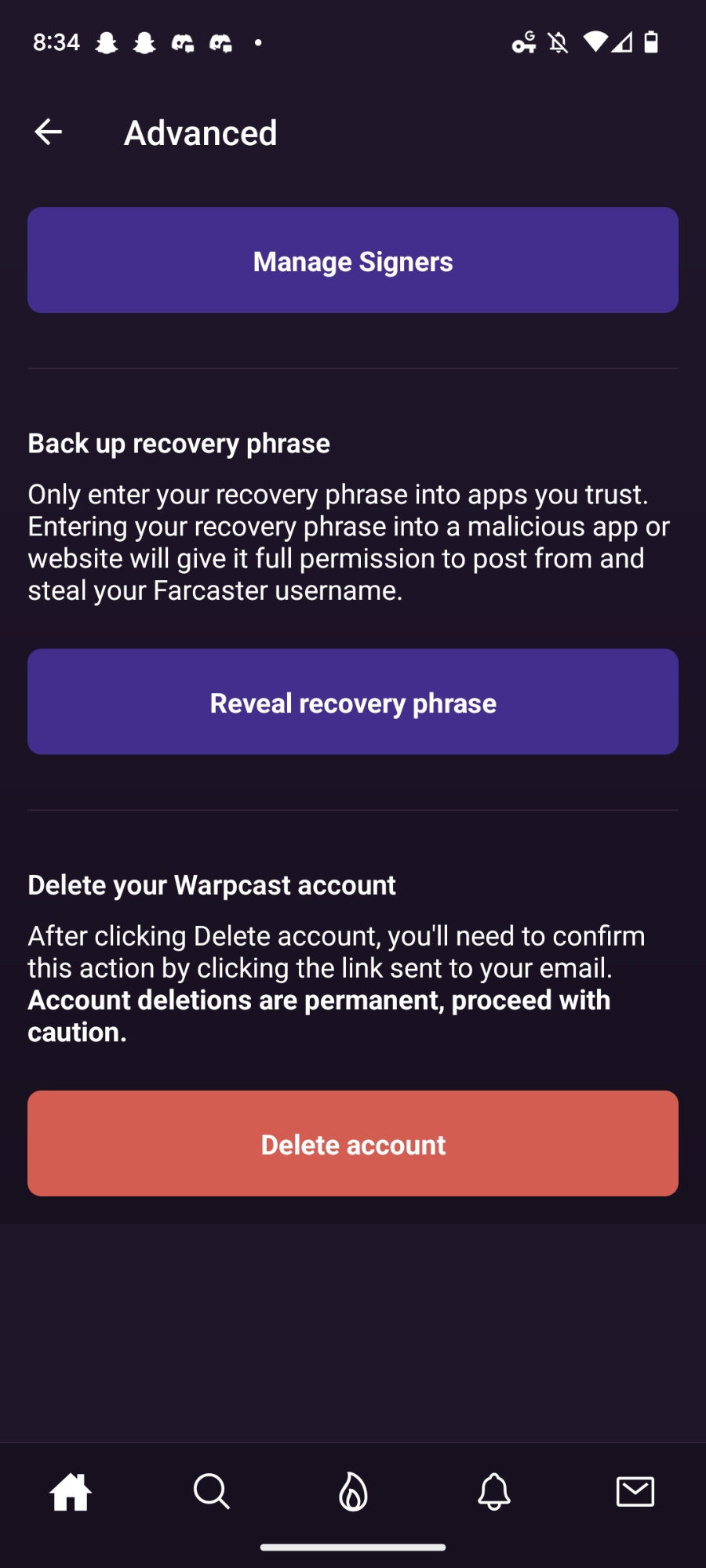 Merkle Manufactory's Warpcast clients now display who invited a caster to the protocol on user profiles. Romero announced the feature as it was rolling out to mobile apps on Wednesday. Romero said that Merkle will also be backfilling invite data for anyone who joined before user invites rolled out, and that casters can also set/change who invited them in the clients. Romero also gave a hat tip to Clubhouse for inspiring the feature.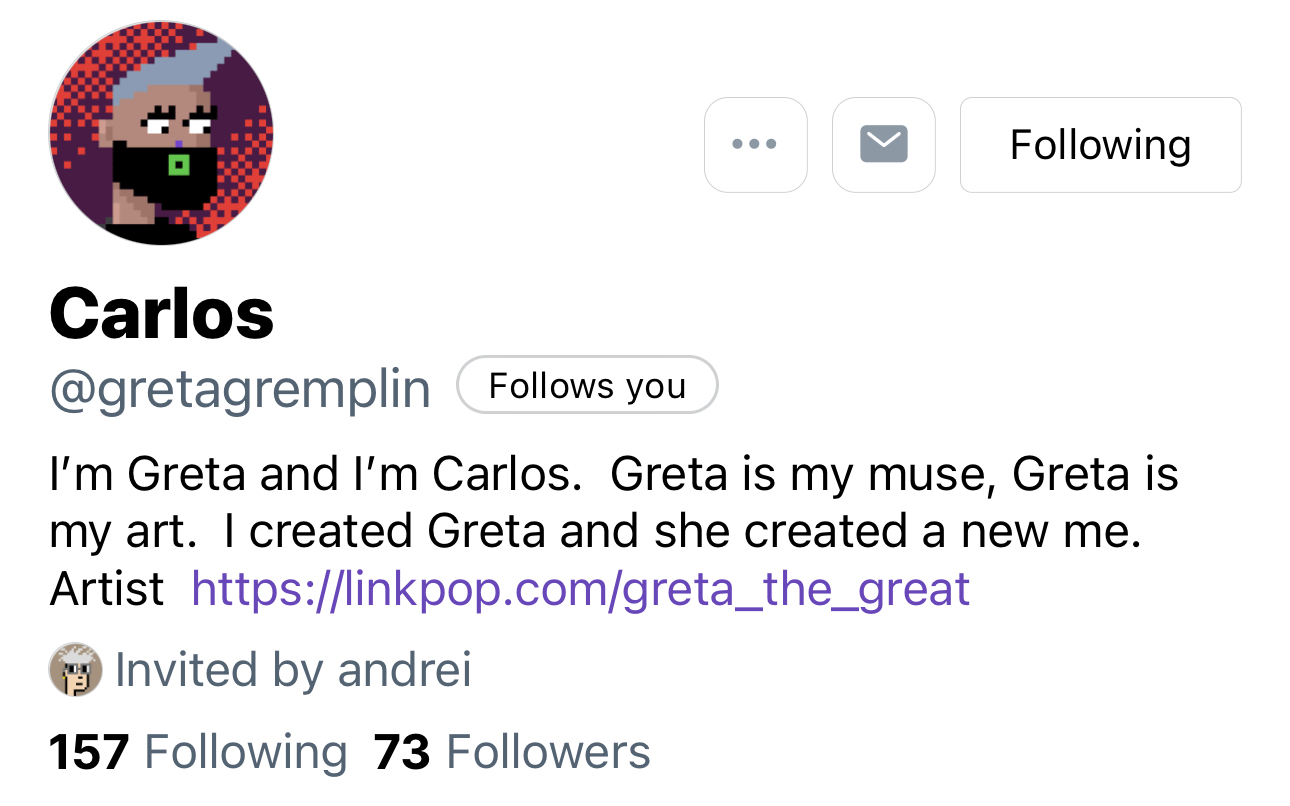 Launchcaster.xyz now has Trending NFTs listed on its site. @jayme, a.k.a. Jayme Hoffman, announced the new feature on Wednesday. Trending NFTs can be viewed from all Launchcasters, as well as sub-communities such as Purple, Def, and Orange DAO.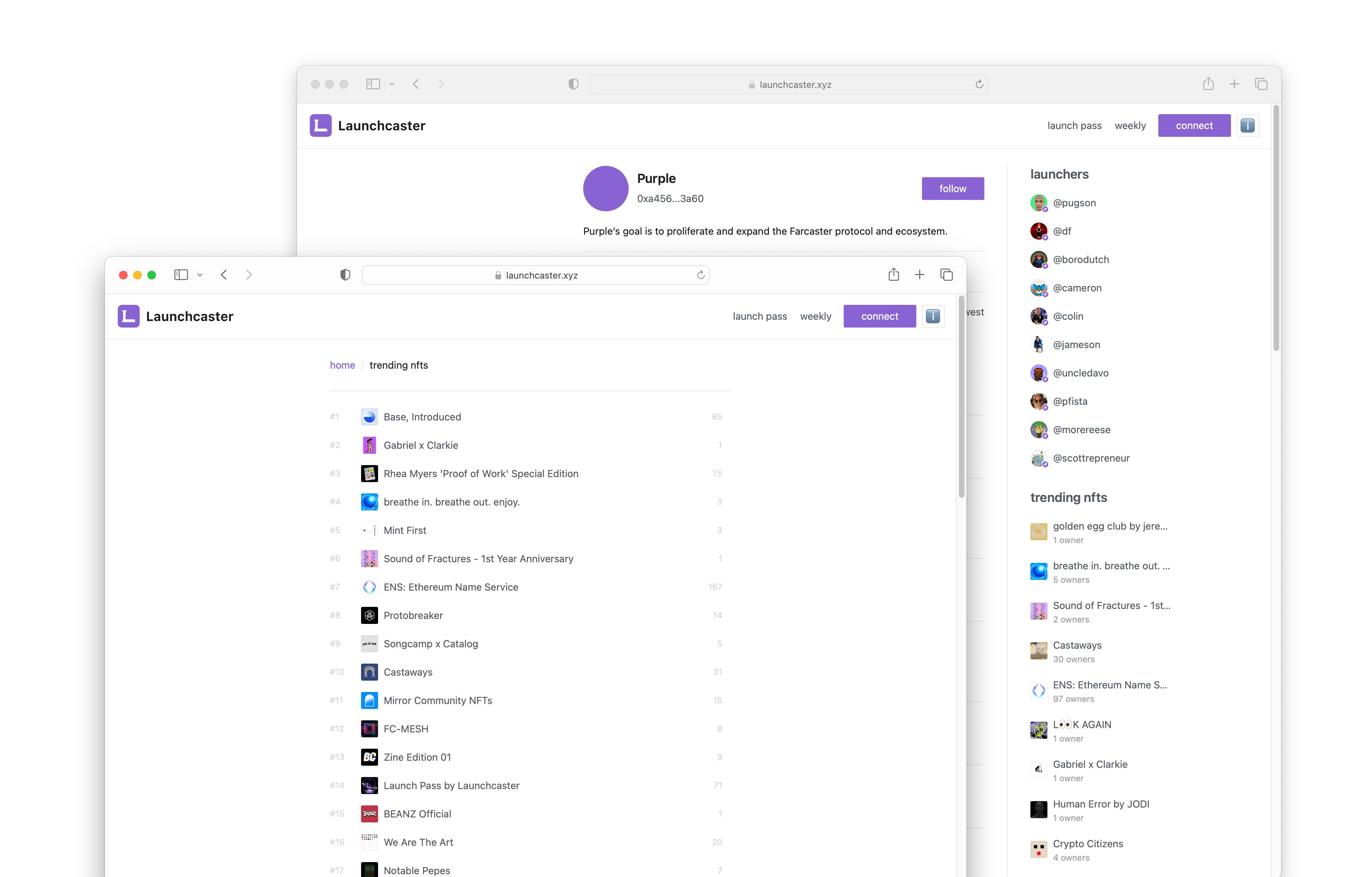 BoringCaster, which was highlighted in last week's edition, got a new splash screen this week thanks to a collab between BoringCaster builder @reyes, a.k.a. Alex, and Hoffman. The project is also now available on TestFlight. Alex said that the goal of the app is simple: "Help you take control of the way you consume social media by making it boring instead of addictive."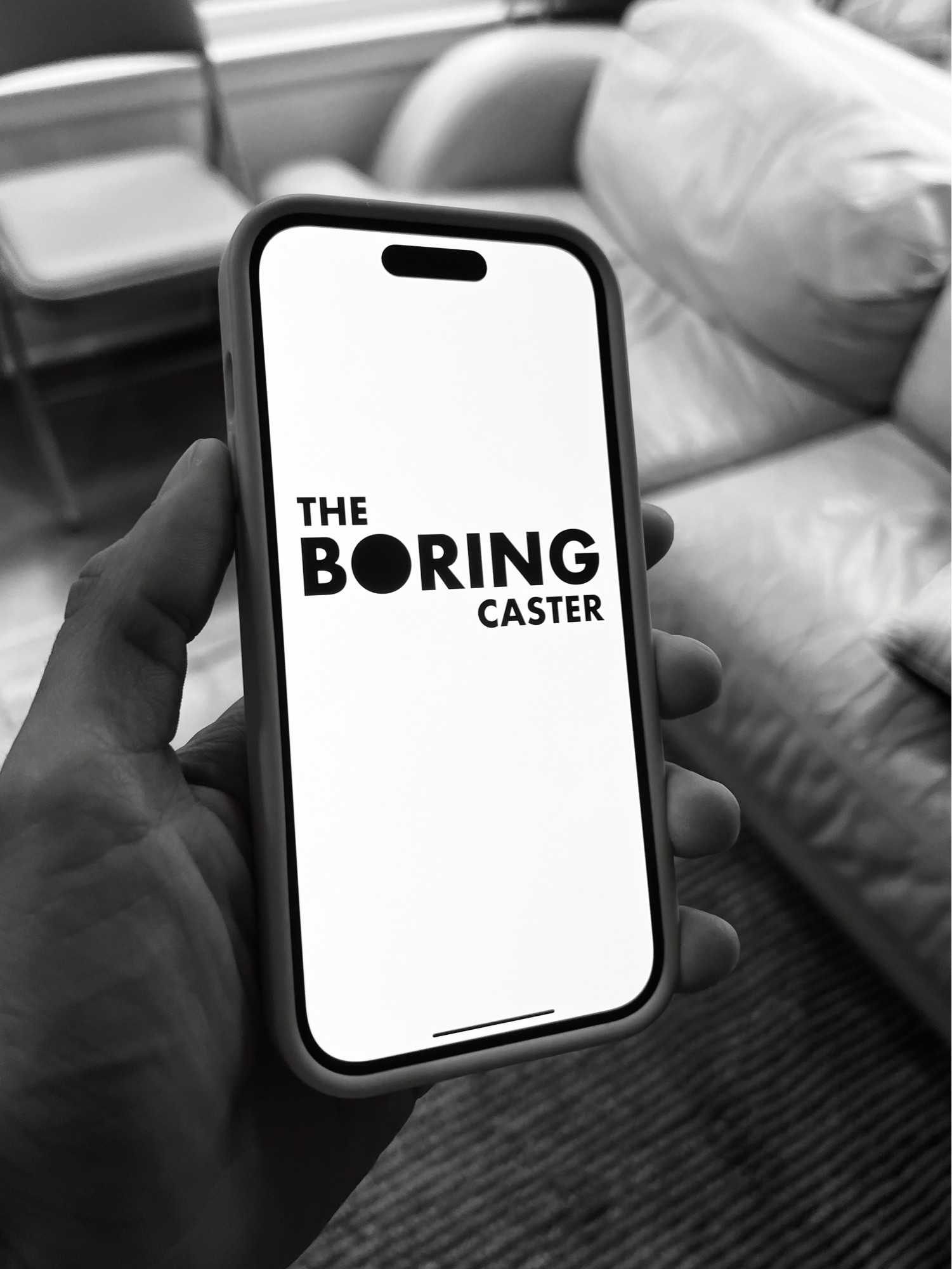 The DAO aware Farcaster client Alphacaster.xyz has added support for Nouns, as well as more nounish DAOs, such as Public Assembly and Art Haus, founder @billzh said on Thursday.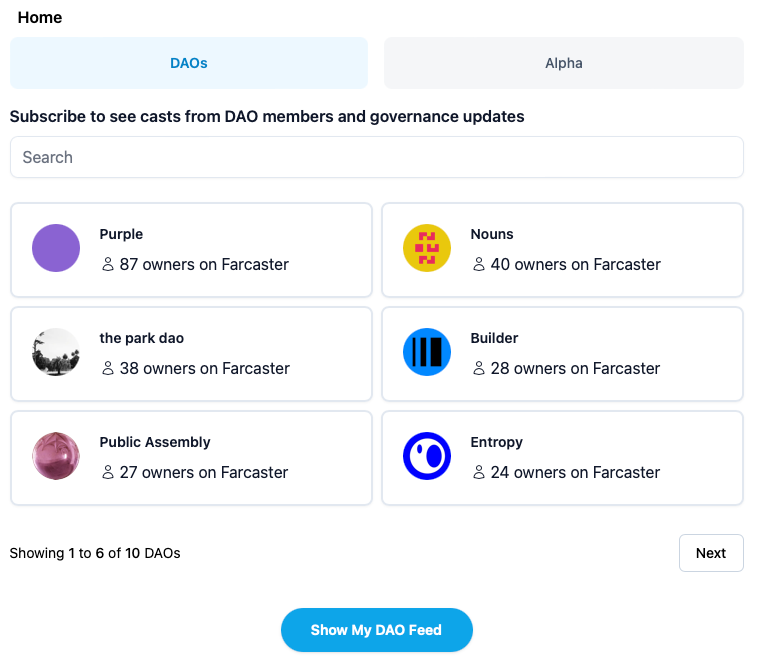 Dev notes
@ditti, a.k.a. the "cast line interface," made its world debut this week. Built by @alexpaden, a.k.a. Alex Paden, the bot performs "unique functions on any app using Farcaster protocol." Paden wrote more about the pain point and solution ditti solves on his blog. The bot can perform tasks via Farcaster such as converting a thread of posts into an image, spinning up a ChatGPT instance, translating a cast, generating a Sharecaster link for a cast, and more.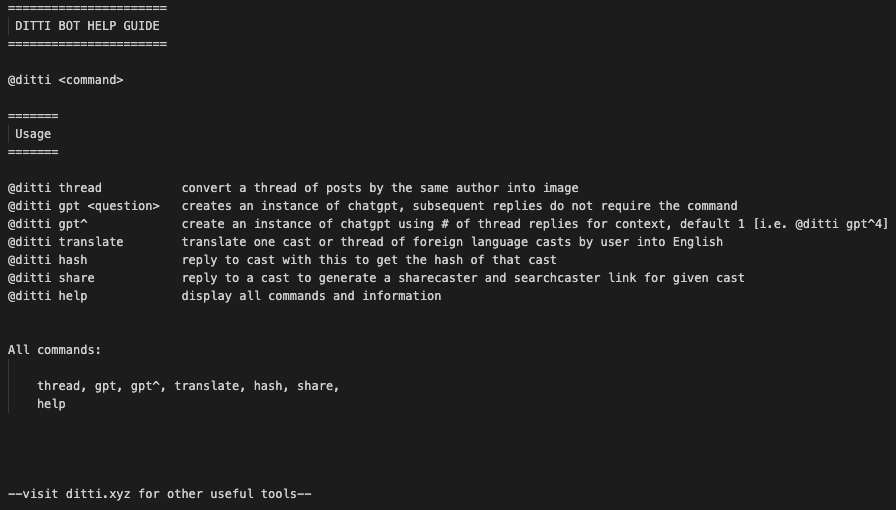 @pixel, a.k.a. Vincent Liao, became the latest dev to take a bounty from @purple through PRPL 7: Fund Farcaster Hub Issues. Liao received .2 ETH for his work addressing a Hubble repo issue about condensing type annotations for function signatures. The bounty was announced by @purple in a cast on Wednesday.
Liao was among the devs included in an appreciation cast this week by Srinivasan, who noted that "it's getting hard to keep up with thanking all the people contributing to the protocol."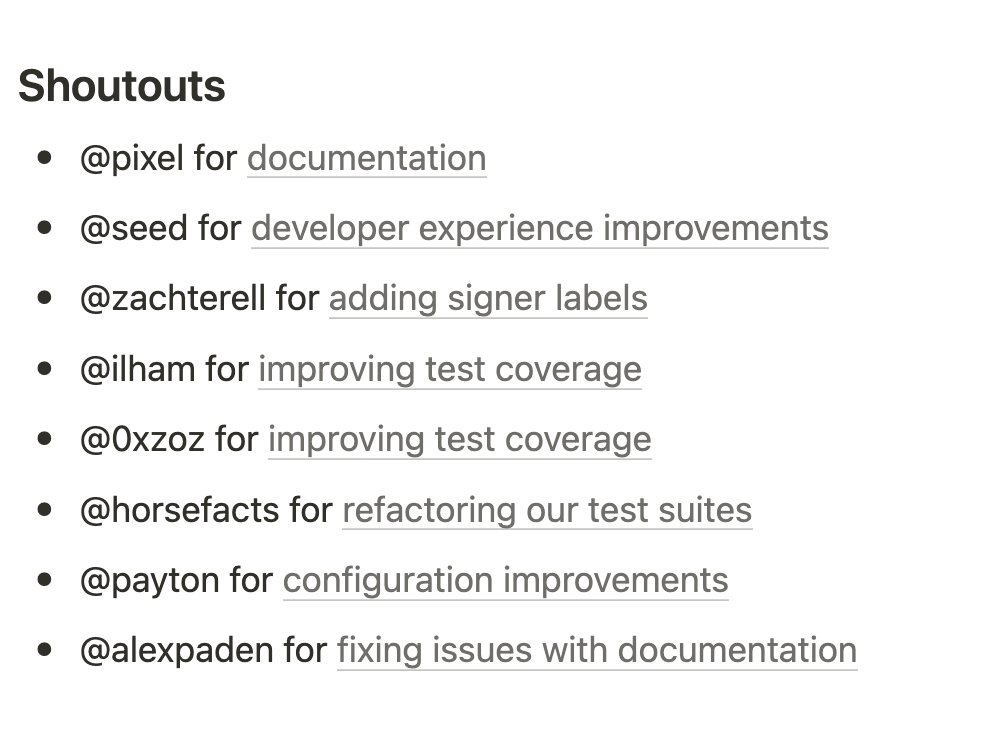 By the way, Hubs are getting "really close to public availability!" That from Srinivasan this week, who noted that casters should also "expect a little turbulence in the client as we sync state with the hubs and run into a few bugs (like the notifications issue today)." Srinivasan encouraged bug reports to be sent his way.
Srinivasan is taking input from the community about which EVM chain is the right home for Farcaster. "Would love to get input here, especially from people working on scaling other chains," he said, also sharing a link to a doc that lays out a variety of possible strategies/combinations of Eth L1 and L2s, as well as the idea of using a Farcaster-specific L2 (possibly building on the OPStack, as several commenters noted in the replies). The crowd favorite seemed to be starting with Eth L1 and planning to move to a L2 later. Read the full exchange here.
The BotFrens<>Farcaster integration sponsored by Purple through PRPL 11: BotFrens Farcaster Integration is nearly done. @andreitr, a.k.a. Andrei Taraschuk, shared an update and said that the BotFrens team is on track to deliver the integration in the very near future. "I am pretty surprised at how quickly the BotFren <> Farcaster integration came together," said Taraschuk. "Everything worked as expected!"
Romero and Srinivasan held their first Farcaster Broadcast on Thursday evening using Clubhouse. Unfortunately, due to a Clubhouse limitation with closed rooms, the session was not recorded, but an attendee told This Week in Farcaster that the conversation had a "good vibe." Additional sessions like this are expected to be held in the future.
Ideas for the taking
Hoffman shared bulletpoints this week for what he called a "dream Farcaster music client." He said that the dream music client for the protocol should support connecting with music services, browsing friend and global "listening" feeds, seeing trending artists/songs/playlists, and integrating with a caster's player of choice. If you build this, let us know!
Goldberg started a conversation about what casters would change about Warpcast clients if they had a magic wand. The responses ran the gamut, but a few common threads were supporting (or not supporting) videos and GIFs, multi-chain support for NFTs, and multi-account management. Read the full thread here.
Farcaster By the Numbers
Powered by Farcaster.network. Change calculations based on last week.
Weekly Active Casters: 1.6K (same as last week)

Monthly Active Casters: 3.2K (+100)

Total Casts: 522K (+16K)

Total Users: 11k (same as last week)

Average Casts per Day: 2,593 (-176)

New Users per Week: 397 (-155)
Sponsored by Purple

Purple is a DAO whose goal is to proliferate and expand the Farcaster protocol and ecosystem. The DAO operates on Nouns.Build, Discord, and Charmverse.
This Week in Purple
Currently, Purple is discussing a Farcaster virtual hackathon to create energy around Hubs and Sign-In With Farcaster. "With hubs and login right around the corner it feels like the right time for a week long Farcaster hackathon," said DAO member @ccarella, a.k.a. Chris Carella. The DAO hopes to hold the hackathon within the next month, and used a @survey poll on Friday to get some feedback on which dates the community prefers.
Purple is also getting feedback on a couple of temperature checks, including one to fund further development of Tipcaster and another to fund development of a cast scheduling tool to be integrated with Ditti.xyz, whose creator also pitched the DAO this week on possibly getting sponsored on a full-time basis for three month as a Farcaster builder.
PRPL 14 Fund Q2 of This Week in Farcaster production was passed this week, with all 19 votes 'For' the proposal. 1.5 ETH will be used to fund production of the newsletter from April to June. The DAO is actively looking for writers/editors interested in getting involved, please reach out for more information!
Get to Know Purple
This week, meet Purple DAO member @colin-.
TWIF: Why did you want to join Purple?
I knew I wanted to join purple by the time #2 was being minted. To me, it's readily apparent that there's immense potential value in Farcaster as an ecosystem. When I saw a public goods oriented DAO was interested in propagating the cause - and that the caliber of thought was so high, meaning a high probability of impact - it was a no brainer. I wanted to be a part of this group.
TWIF: What excites you most about Farcaster?
The unknown unknowns. We can talk about the fun little projects (like @survey) that exist now, but when it will start to get really exciting is when new use cases pop up that we haven't even dreamed of yet. Interoperable identity is so massively useful of a foundation that I think we're all going to be surprised by what's going to transpire in even the next 12 months.
TWiF: Can you give us a few recommended follows on Farcaster?
Upcoming Dates of Note
Nothing yet! Have an event we should add to a future edition? Send us a reply to this email!
Job Listings
Nothing yet! Have a job listing we should add to a future edition? Send us a reply to this email!
This newsletter is published with Paragraph.xyz. The format of this newsletter was inspired by Week in Ethereum News. With questions, comments, or other feedback, please send a reply to this email, or access the "farcaster-weekly" channel in Purple's Discord.