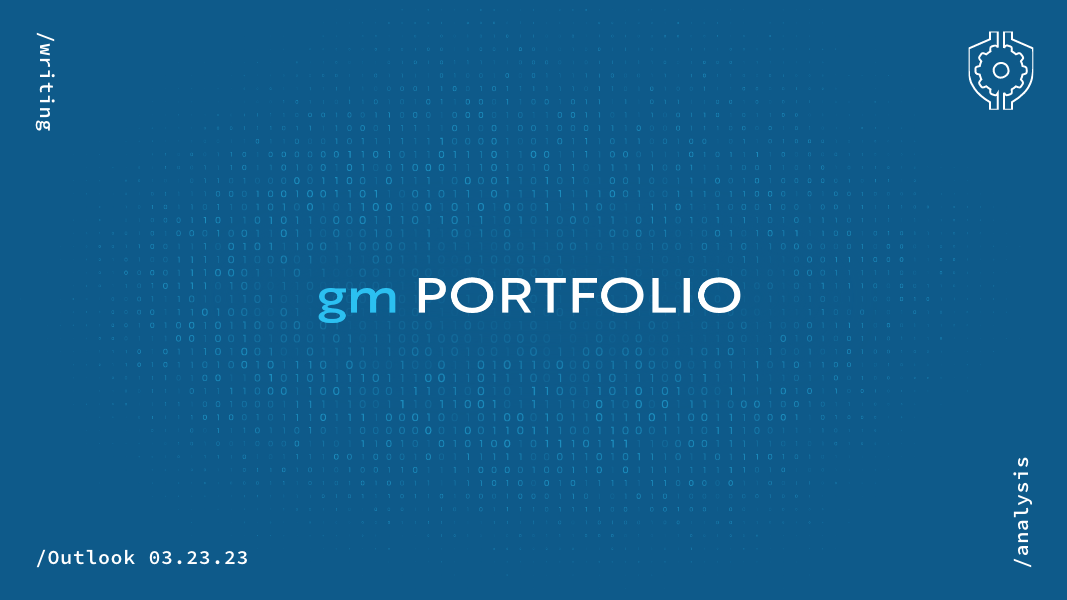 Young industries are often cyclical as the potential future outlook can swing wildly between "will take over the world" and "Beanie Babies". Crypto is no different as any long term price chart of Bitcoin will tell you. This is my 4th cycle - I came of age in the 2011 cycle when after reaching dollar parity, Bitcoin quickly rose to $32, and almost as quickly fell to $2.
One of the gm Portfolio's theses is: this cycle is different.
How? We believe this is the first time in crypto's history when TradFi is in a bear market.
Ordinarily, after the Luna debacle, and the ensuing carnage which wiped out the CeFi lenders and eventually culminated in FTX's demise, we would have taken long positions. Crypto-specific forced selling is likely over.
Yet, the spectre of a TradFi bear market looms. Given the high correlation between Crypto and Tradfi over the last few years, the gm Portfolio is reluctant to start taking long positions.
If we are correct, TradFi capitulation is yet to come, and Crypto will be caught in the carnage. We will have the buying opportunity of a lifetime with DeFi leaders available at low valuations.
If we are incorrect, the Crypto bear market bottom is behind us, and we will be left holding cash, or worse, end up buying at much higher prices.
Time will tell.
#thetinkeringsociety
#gm portfolio