Welcome to the Trove marketplace recap. This will be a bi-weekly post breaking down all the action happening in the Treasure ecosystem. Each summary will feature price movement on projects, upcoming events, and potential catalysts
---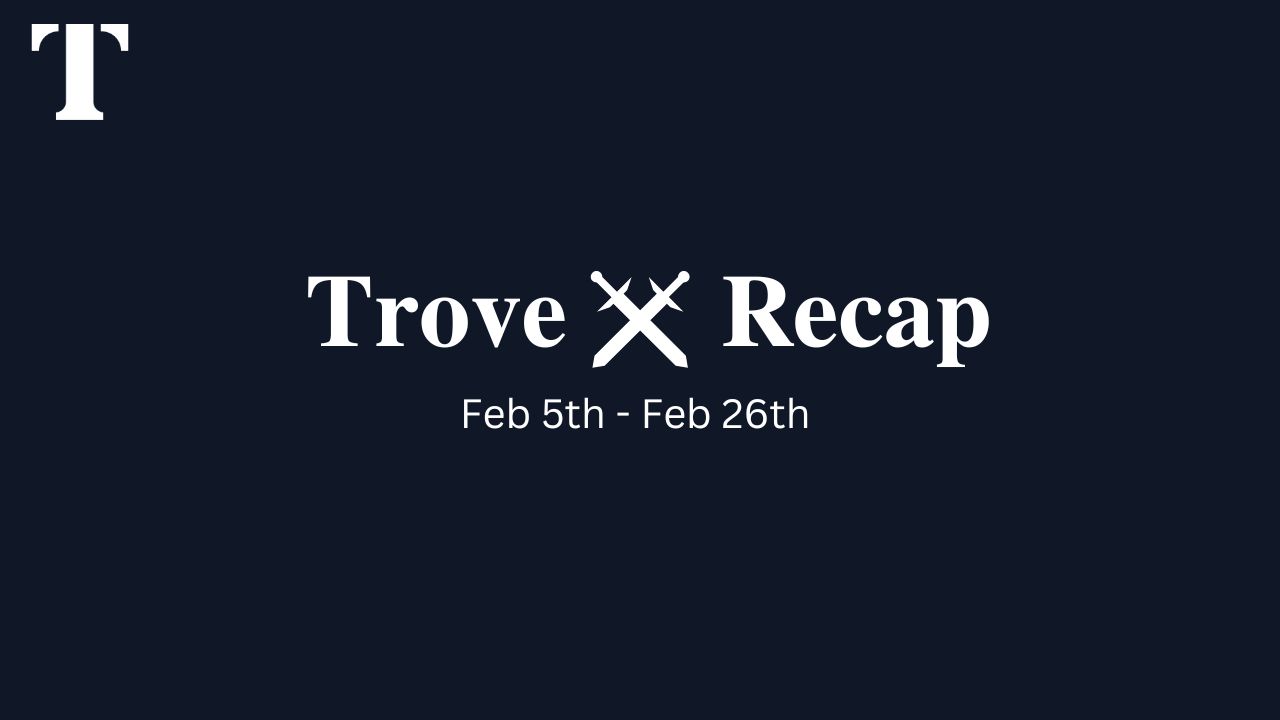 $Magic has been ranging for the past few weeks. Up 8% on the day $Magic is currently at a price of $1.67 per token.
The next major update on the horizon is the Harvester Wars with the first project coming in to take part being Knights of the Ether. KOTE Harvester Wars should be coming out end of Q1 so keep your eyes out.
---
The Beacon:
Writer - Exor (@ExorTreasure)
Weekly dungeons are now live! Starting from this week, players can now participate in 4 new dungeons each week.
The weekly dungeon series started with an exciting collaboration with Kaiju Kingz, allowing members of the community who finish the dungeons to win exclusive Kaiju Kingz NFT prizes!
Moreover, the team is now more and more active on social media and has started live streaming more and more. Make sure to follow them to not miss any of their future lives!
Meanwhile, the floor price for Pets and for Founding Characters stabilized around ~220 $MAGIC and ~18 $MAGIC, respectively, while we all patiently wait for the brilliant Beacon team to continue working on the full release of the game!
Tales of Elleria:
Writer - Jurskin (@TheJurskin)
World Boss Season 7 has just ended and the total prize pool was close to $10k MAGIC. Season 8 is just around the corner - Smashe has hinted that the prize pool is going to be even bigger - so be prepared for it!
TLDR:
Berserker mint is over

First week for Spiritualist mint! Bid 50 or more $ELM to receive an epic cosmetic lootbox as free airdrop

World boss S8 is going live soon 

Special attack for Machinist and Berserkers are live

Change in elixirs stacking

Welcome YellowPanther as the new marketing lead!

25% combat boost live now and runs until next saturday

Ellerian life hack - join community events every thursday to earn $MEDALS
Price action of $ELM and all staking pools
ELM is currently sitting at $0.84 and ELM:MAGIC is at 1:2. Single-sided ELM emission pool increased from 88k to 94k $ELM while LP staking pool is hovering at 74-76k $MLP for the past 2 weeks.
Weekly Recap:
1) Berserker and Spiritualist Mint:

The berserker mint is over.
For the first week, 217 berserkers were minted: 7 max bids and lowest bid is 0 $ELM.
For the second week, 150 berserkers were minted: 3 max bids and lowest bid is 0 $ELM.
For the third week, 242 berserkers were minted: 7 max bids and lowest bid is 0 $ELM.
For the fourth week, all 250 berserkers were minted: 0 max bids and lowest bid is 0 $ELM.
For mint incentives, players will receive ELM shards depending on how much $ELM they bid on their heroes (1 $ELM = 1 ELM shard). On top of that, bids greater or equal to 50 $ELM will also receive an epic cosmetic lootbox (more details below). Players who max-bid (i.e. 100 $ELM) also instantly received their heroes and 20000 $MEDALS (so they could have brought those heroes to level 10).
Spiritualist mint just went live less than a day and there are already at least 16 max bids. There is already at least 1 CS spiritualist right now. Looks like players are really chasing after this #EllerianWaifu. Mint incentives for spiritualist are exactly the same as berserkers. The primary stat of spiritualist is intelligence while secondary is endurance. They can certainly pack a heavy punch and are perfect candidates for goblin plains. 

More details about the mint can be found in this link:
https://medium.com/@talesofelleria/spiritualist-mint-56ffdf47e289

Currently, there is no special attack for spiritualist yet.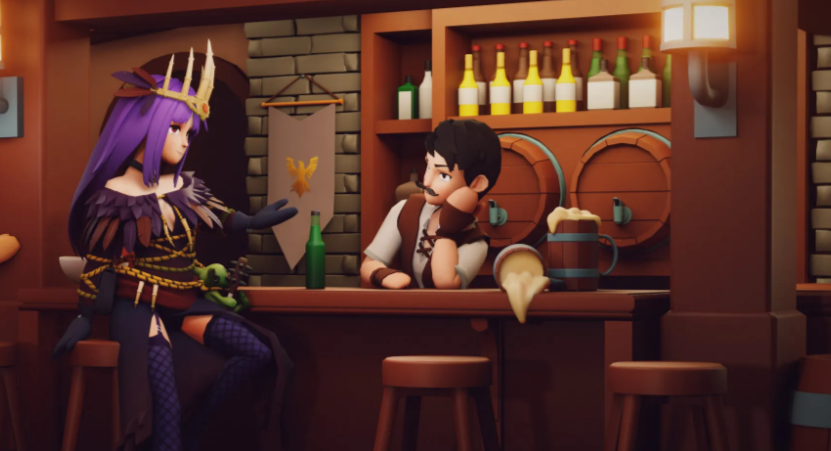 2) World Boss:
The first ever dawn hero world boss season just came to an end. Almighty LN7 once again reigned over Elleria and snatched the champion with ease. The 1st place MAGIC reward is 491 $MAGIC while top 50 players got at least 98 $MAGIC and various relics. 
The team has hinted that the prize pool for the next season is going to be much bigger as there might be a season of collaboration. Stay tuned and keep leveling up your heroes to get prepared for it.
3) Game update - special attack
Special attacks for berserkers and machinists are live now. Berserk scales based on strength, vitality and lost HP. The formula for attack damage is as such:
(55% STR + 30% VIT) * [3 (0%) > % HP left > 0 (100%)]
Berserk damages start being significant when berserkers lose at least 40% HP. Players reported that the highest damage from berserk is 600+ dmg at one hit!
Machinist's special attack is future shot. It guarantees a 100% hit rate attack but it deals only 70% damage. This special attack could be very useful for low agility machinists, and in circumstances where mobs are of low hp and you want to guarantee a shot to end the round.
More details are available here:
https://docs.talesofelleria.com/gameplay-prologue/heroes/class-skills-traits
4) Game update - elixir stacking
Previously players could stack HP-boosting elixirs to achieve absurdly high HP. This patch change disabled such feature and players can no longer stack HP-boosting elixirs now. However, players can still stack effects from different elixirs. 
5) New marketing hire - YellowPanther
The team has hired YellowPanther as marketing lead and to celebrate his arrival, all heroes now have 25% combat boost (equivalent to 10 levels in terms of combat stats) and such boost lasts until next saturday. Players might enjoy an even longer boosting period if this following tweet blows up! Go like and retweet the following post if you want to slay all those goblins and slimes like hot knives cutting through butter.
Come to our discord and say hi to him. Also give him a follow in twitter and enjoy all his amazing streaming sessions @yellowpantherx

Realm:
Writer - J (@Dysto1911)
After the events at the end of January, marketplace activity for Realmverse NFTs has been relatively less eventful. However, the Rrealm team buildoors continue to push forward with lots of recent teasers and updates.
Realmverse News

While not a near-term catalyst, the Realm announced major plans for a mobile game F2P tactical RPG, Realm: Origins. In short, they intend to use this platform as a way to attract more players and bridge them to on-chain activity, show off amazing artwork, and bring attention to other parts of the Treasure ecosystem. Alpha release is planned for later this year. Read more here. 

The team also held an AMA on the 19th, which covered a wide range of topics from future utility for Monuments and Cities, LootBoxes and other project integrations, options for reduced gas fees, and discussion on the potential unlocking of $PARTICLE or $ANIMA. Full summary can be found in Realm discord at #ama-summaries.

Other updates:
The Realm team is expanding, and announced the addition of front-end dev Dicey, who previously worked on EtherOrcs

Another set of new variants has been released, focused on the Tranquility AoVs.

We got a sneak peak of artwork for Rarity Items, which will be featured in the upcoming LootBoxes release

Treasure Tags have been integrated into Realm UI

The Prime Convergence for Q2 is underway to determine what type of collectibles will be required for City building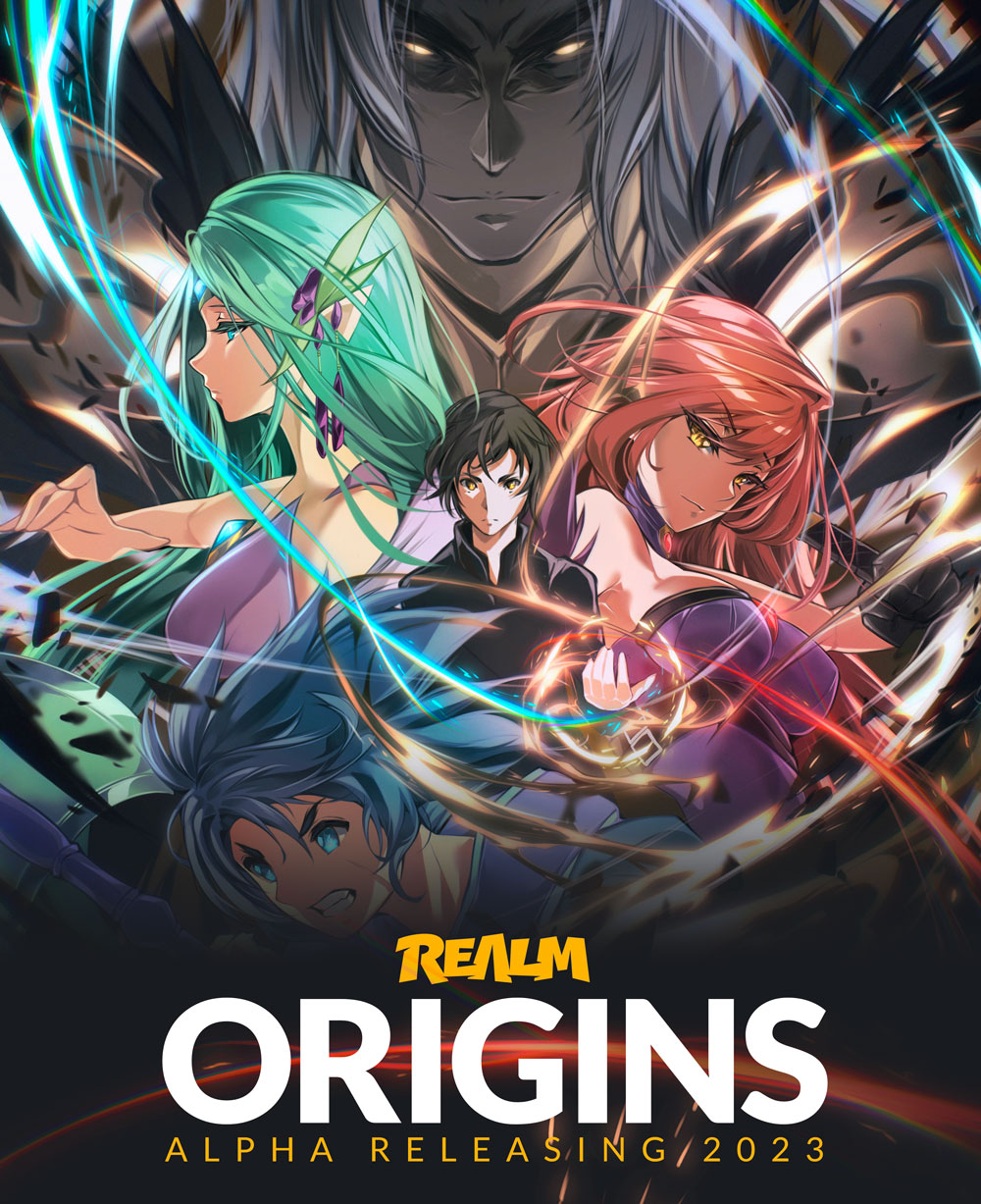 New Tranquility Variants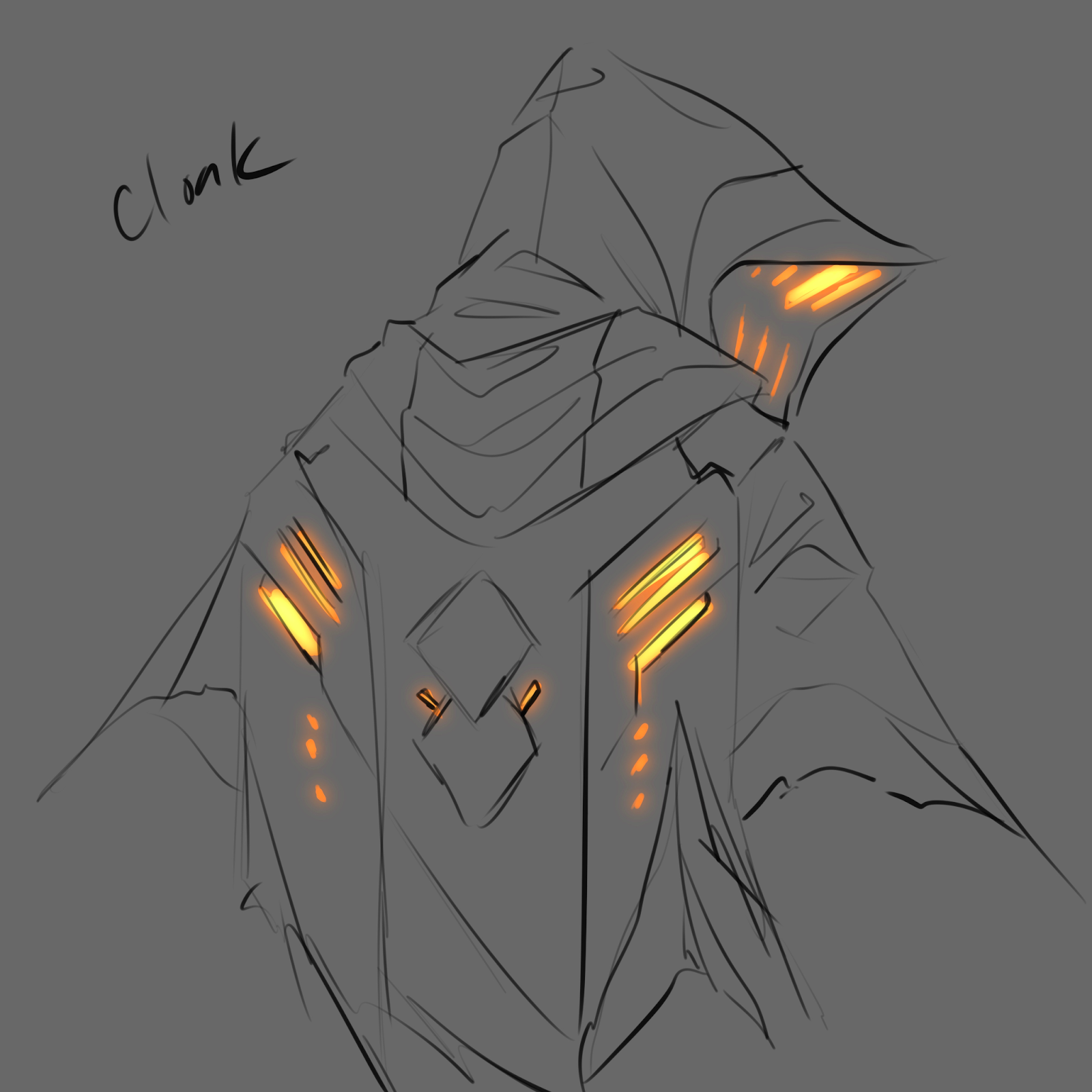 Marketplace Summary
Floor prices have taken a hit recently, and activity has tapered off as well. In true Realm spirit of "raise the ceiling," though, assets like high resource Realms and experienced AoVs that have had significant work put into them continue to demand premiums.

Quick look:
Realms - hovering just above 100 $MAGIC floor price over the last week (~0.10 ETH at time of writing), are high total resource Realms start much higher (~1200 $MAGIC) and scale quickly

AoVs - 7026 minted with floor just above mint price at 0.07 ETH, most recent sales have been bids accepted, owners of high level AoVs continue to ask for multiples on FP

Collectibles - floor is down about 30% in $MAGIC term since beginning of Feb, with volume here also very low compared to previous months

Others - some Realmors are taking the chance to accumulate cheap Refineries while we await news on their future utility, demand zone for Particle Reactors has been fairly stable recently around 125 $MAGIC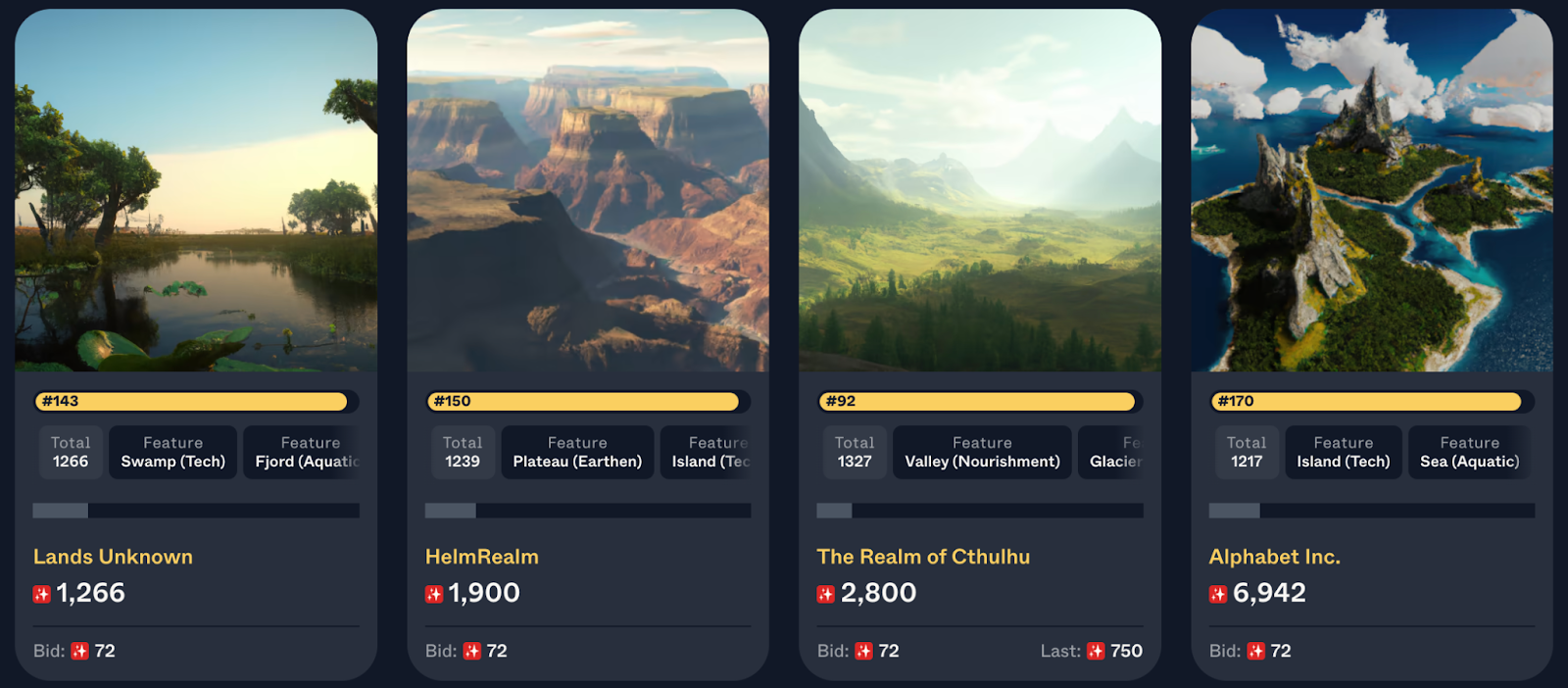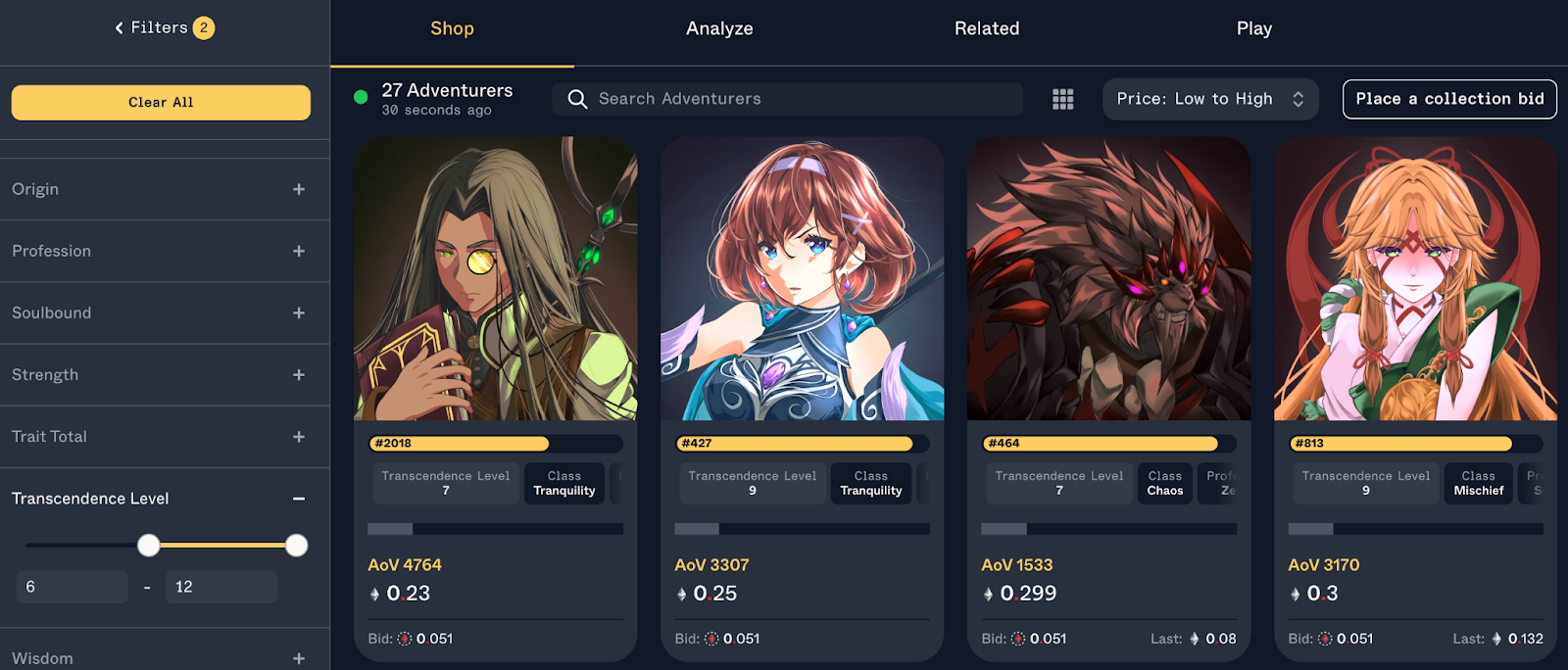 Smolverse:
Writer - Kowl (@kkowll)
The first phase of Smolverse is out. Walk around Smol island and see all the amazing easter eggs. The land can change based on the user and community actions. Q2 should see the release of web3 functionally for Smolverse this will allow you to play as your own Smol. Spending IQ will allow you to decorate your land with unique statues and more. Preeminent (@mikelauofficial) did a great breakdown here:
In the most recent Smol Hall, the community got introduced to the newest member of the Treasure Game Studio, Spooky who will be joining the team as a Creative Director. "Dark Bright" will be the name of this new Treasure Game Studio.
In terms of price action:
- Smol Brains are sitting at a 690 $Magic floor
- Smol Bodies are currently sitting at a 99 $Magic floor
- Smol Brain Pets are at a 15 $Magic floor and Smol Body Pets are at a 10 $Magic floor
- Cars are at a 12 $Magic floor and Swolercycles are at an 8 $Magic floor
- Land is sitting at a 114 $Magic floor
- Smol Treasures: Moon Rocks are at 0.15 $Magic floor, Stardust at 0.2 $Magic, and Alien Relics at 199 $Magic
Bridgeworld:
Writer - Tempest (@0x_zughead)
Weekly recap/developments
Corruption is now live and has started burning them Prism Shards / EOS surplus! Not only has there been a burn on the mega-supply consumables, but also Prisms and even Treasures are being subject to the same dynamic.

What does this mean? Things will become more scarce. Purging the Ivory Tower or Forge take 1 Prism, but harvesters burn a whopping 9 consumables or even Balancer Crystals! (NGMI with just one craftooor)

Depending on corruption engagement, we should be able to see net inflation adjustments over the coming weeks. 


Market recap
In the meantime, MAGIC has held around $1.5-2 and finally has some impact on fiat adjustment for BW NFTs.
LG prices are now 1.9k MAGIC are now 1.4k. Aux 220 now to 160. Treasures T5 floors also normalized with T5s around 6 MAGIC vs. T1s @ 185. Corruption pricing is unavailable yet.
Level 5+ craftooors were ~850 MAGIC but now 650 for one, should you fancy crafting of Extractors.

APR (Aux questing - drop rates have come down as moar questoors)
Part 1 = 105%
Part 2 = 92%
Part 3 = 184% (assuming 1 card flipped & no corruption)
BattleFly:
Writer - Tempest (@0x_zughead)
BattleFly has continued its path of PvP gamefi with 1,464 of them duking it out in the arena. Floor has come a touch lower around 12-13 MAGIC. V1 Founders are at 4,444 MAGIC floor with only 4 listed. V2 Founders are 1,200 MAGIC floor with 18 listed. Wastelands are at 3,333 MAGIC floor.


Game Updates: 
A new patch has landed this week. Basically, armors got buffed and Mirror Image Generator got a huge buff! Meanwhile, them pesky stealth Battlefly that were dominating Apex got a pretty big nerf as did some selective weapons such as the Proton Blaster, Plasma Series and Hammerhead missiles.
All this has again rejigged the meta out of Stealth, back into armor/shields with a refocus on builds for Energy offense (counter armor buffs). 
The overarching premise is unchanged. If your Fly can hold onto a 51% win rate for 10,000 battles, it will make it over time!
Racers also have an increase of Nectar so 100 shards = 1 Nectar now!
Comics: Apparently comic holders are getting anairdrop claim of Nectar and even free mod packs if you hold the Holographic editions! 
Additional highlights:
Flywheel 3.0: 
A thread has started on Flywheel 3.0 and how to further improve or diversify the funds management. This remains a hot topic and non-conclusive for now as everyone knows / likes MAGIC but not as many are familiar with the other tokens on Arb - but emissions of those other Arb tokens could be an interesting play. Super prelim, nothing firm. 
gFly use-case discussion
There's also more discussions of gamefi and utility for gFly

The Wastelands:
Based on available information (note this depends on sales of mod packs and which type), MAGIC is around 10-20 a day!
Knights of the Ether:
Writer - Kowl (@kkowll)
As we get ready for Harvester's takeover KOTE has seen some good price action recently.
Knights are at a 0.069 ETH floor with only 34 listed on Trove
Squires are 200 $Magic floor with only 20 being listed
Most items are down a bit across the board
Squire withdrawals are live for users now and the airdrop for Knight holders just happened (check your notifications in the Squries game to see if you got the airdrop)

Toadstoolz:
Writer - Kowl (@kkowll)
Toads have been pretty stable around the 34 $Magic floor range and Padz are currently sitting at a 13 $Magic floor. In a recent Twitter post from Toadstoolz Interior NFTs were teased: Bedrooms, bathrooms, kitchens, and more are coming soon. Start staking those $BUGZ
Lost Donkey:
Writer - Exor (@ExorTreasure)
As more and more sneak peeks of the Lost Land game were shared on social media, the floor price of Donkeys and Barns slightly fell towards the ~40 $MAGIC and ~8 $MAGIC range, respectively.
In the meantime, TLD checks NFTs were created and over 750 checks were minted by 235 members of the community!
The checks will have utility related to the Lost Donkeys ecosystem and 10 Donkeys were already airdropped to TLD checks holders!
Moreover, TLD merch is now available! You can already contact TLD's CMO and top-tier meme artist @CryptoTaxCat on Twitter:
Lifeverse:
Writer - Kowl (@kkowll)
With the end of COP Season 2, the Life team has released the whitepaper for Season 3 of COP. This new season will be moving to a web app to allow for a much smoother experience. You can read the whitepaper for season 3 here: https://docs.google.com/document/d/1ttjAthEJEQBgHpNq4AngO5yCaaUasaGl86T3GPOl76s/edit
In terms of market prices:

Imbued Souls are currently sitting at a 74 $Magic floor
Skill Rest Potions are now at a 1.8 $Magic floor
---
Thank you all for reading. This will be a bi-weekly report so look out for the next one

Follow Treasure Times on Twitter for more $Magic content - https://twitter.com/treasuretimes_
To keep track of upcoming events: Magic Calendar - https://www.treasuretimes.lol/nft-calendar
Check out some amazing game guides by Treasure Hunt:
Check out all our amazing writers and give them a follow:
Kowl - https://twitter.com/kkowll
Tempest - https://twitter.com/0x_zughead
Jurskin - https://twitter.com/TheJurskin
Exor - https://twitter.com/ExorTreasure
J - https://twitter.com/Dysto1911
---
Disclaimer: Treasure Times is not affiliated with Treasure, Trove, or any project mentioned in these summaries. These recaps are intended for entertainment purposes. None of the information in this piece is financial advice. Always do your own research and talk to a financial professional when making investment decisions.
Disclaimer: Every project we have talked about we own an NFT or multiple of those NFTs. Always do your own research before making a purchase.

#treasure
#nft
#gaming
#web3 gaming
#treasuredao
#treasure times
#trove marketplace
#arbitrum