Welcome to the Trove marketplace recap. This will be a bi-weekly post breaking down all the action happening in the Treasure ecosystem. Each summary will feature price movement on projects, upcoming events, and potential catalysts
---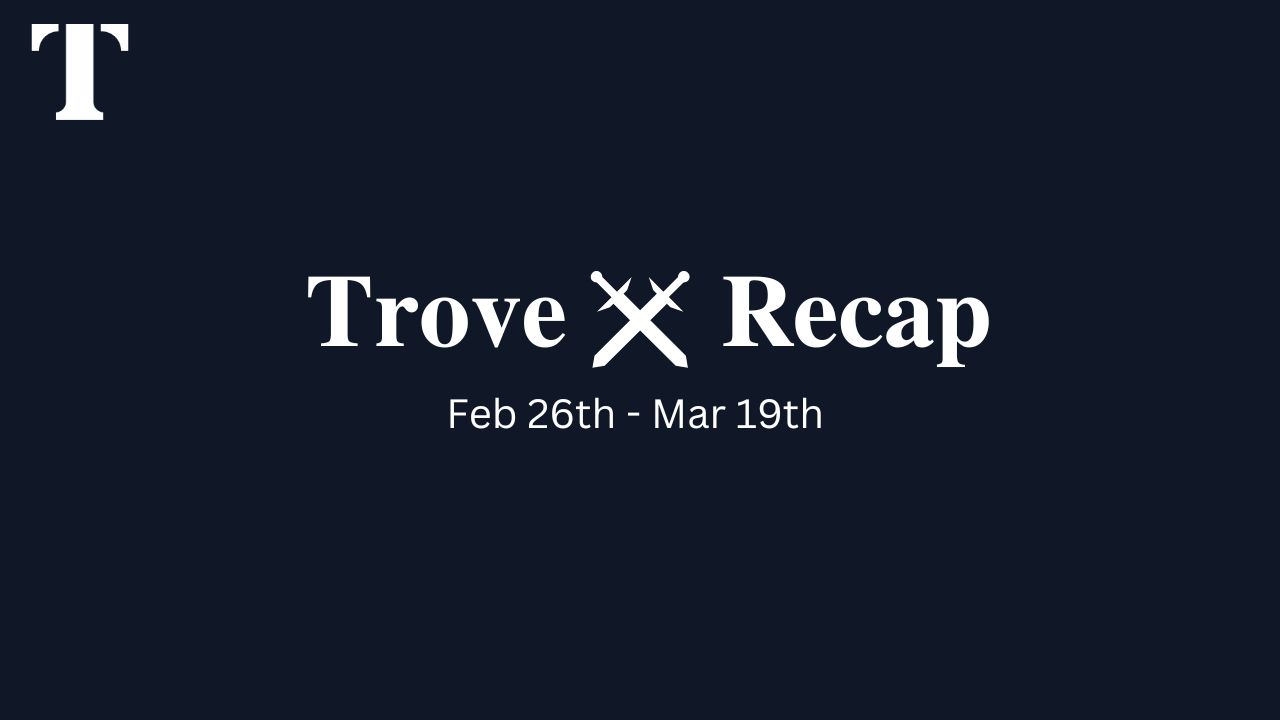 It's official the Arbitrum airdrop is just around the corner. This past week the Arbitrum team announced the release of their governance token $ARB. The claim for this token will go live on Thursday, March 23rd. While price speculation is all over the place it does seem like the community consensus is that we could see the token price range from $0.80 - $2 (nfa)
With the ARB airdrop, I do think a lot of the ecosystem will experience some price movements so be prepared for this upcoming week
To check your eligibility to claim $ARB token: https://arbitrum.foundation/
---
The Beacon:
Writer - Exor (@ExorTreasure)
We all love The Beacon and we all love Smol Brains… what we didn't know we loved was fantastic Smolverse-themed dungeons!
The Beacon team organized an extremely exciting Smolverse x The Beacon Event, with awesome dungeons, tournaments, giveaways, creative content competitions, and much more! If you haven't finished the dungeons yet, you have until tomorrow to do so and participate in an exclusively smol giveaway.
Meanwhile, the floor price for Pets and for Founding Characters further stabilized around ~200 $MAGIC and ~16 $MAGIC, respectively, while we all patiently wait for the brilliant Beacon team to continue working on the full release of the game!
Tales of Elleria:
Writer - Jurskin (@TheJurskin)
World Boss Season 8 is live! The total prize pool would be ~6000 $MAGIC. As always, join the world boss at least once to win participation rewards and possibly some $MAGIC. Week 3 spiritualist mint is also live. Place your bid now to snatch one of these ellerian waifus.

TLDR:
Third week for Spiritualist mint! Bid 50 or more $ELM to receive an epic cosmetic lootbox as a free airdrop

World boss S8 is live now

Special attack for Spiritualist will be available on 19/3

Ellerian Council update Q1 2023


Price action of $ELM and all staking pools
ELM is currently sitting at $1.02 and ELM:MAGIC is slowly crawling to 0.58:1. Single-sided ELM emission pool increased from 94k to 115k $ELM while LP staking pool is hovering at 74-77k $MLP for the past 2 weeks. The floor for CS heroes are currently at 399 $MAGIC.
Weekly Recap:
1) Spiritualist Mint:

The spiritualist mint is currently live. One more week for the spiritualist mint and the last class, ninjas, will follow.
For the first week, all 250 spiritualists were minted: 43 max bids, and the lowest bid is 0 $ELM.
For the second week, 189 spiritualists were minted: 4 max bids and the lowest bid is 0 $ELM.
Place your bids and receive the following rewards!
For mint incentives, players will receive ELM shards depending on how much $ELM they bid on their heroes (1 $ELM = 1 ELM shard). On top of that, bids greater or equal to 50 $ELM will also receive an epic cosmetic lootbox (Radiant Light and Abyss Moon as shown below). 
Players who max-bid (i.e. 100 $ELM) also instantly received their heroes and 20000 $MEDALS (so they could instantly bring those heroes to level 10).

Skins can only be applied on genesis heroes (i.e. warrior, assassin, ranger and mages). Once applied, the skin would then be binded with the character.

More details about the mint can be found in this link: https://medium.com/@talesofelleria/spiritualist-mint-56ffdf47e289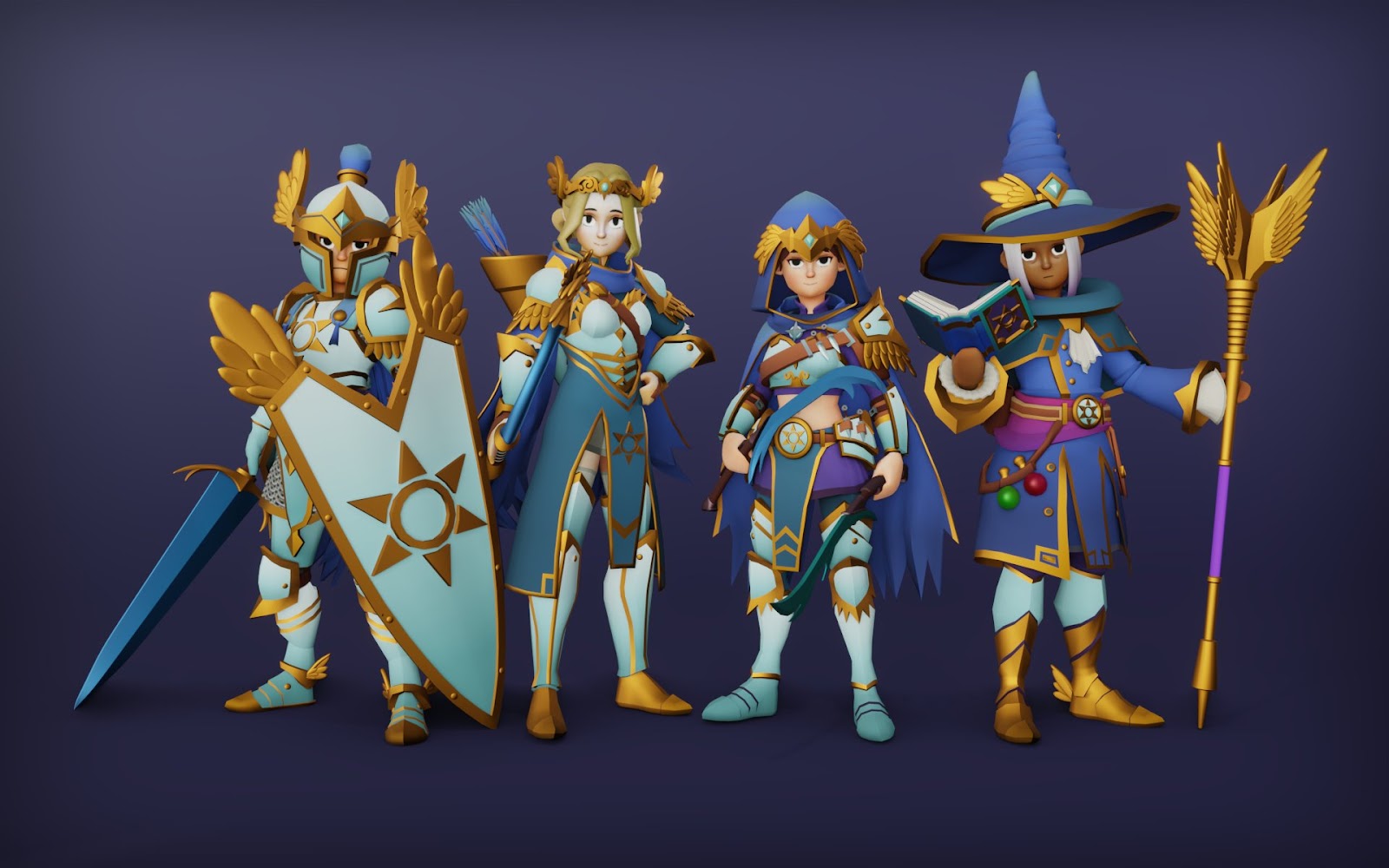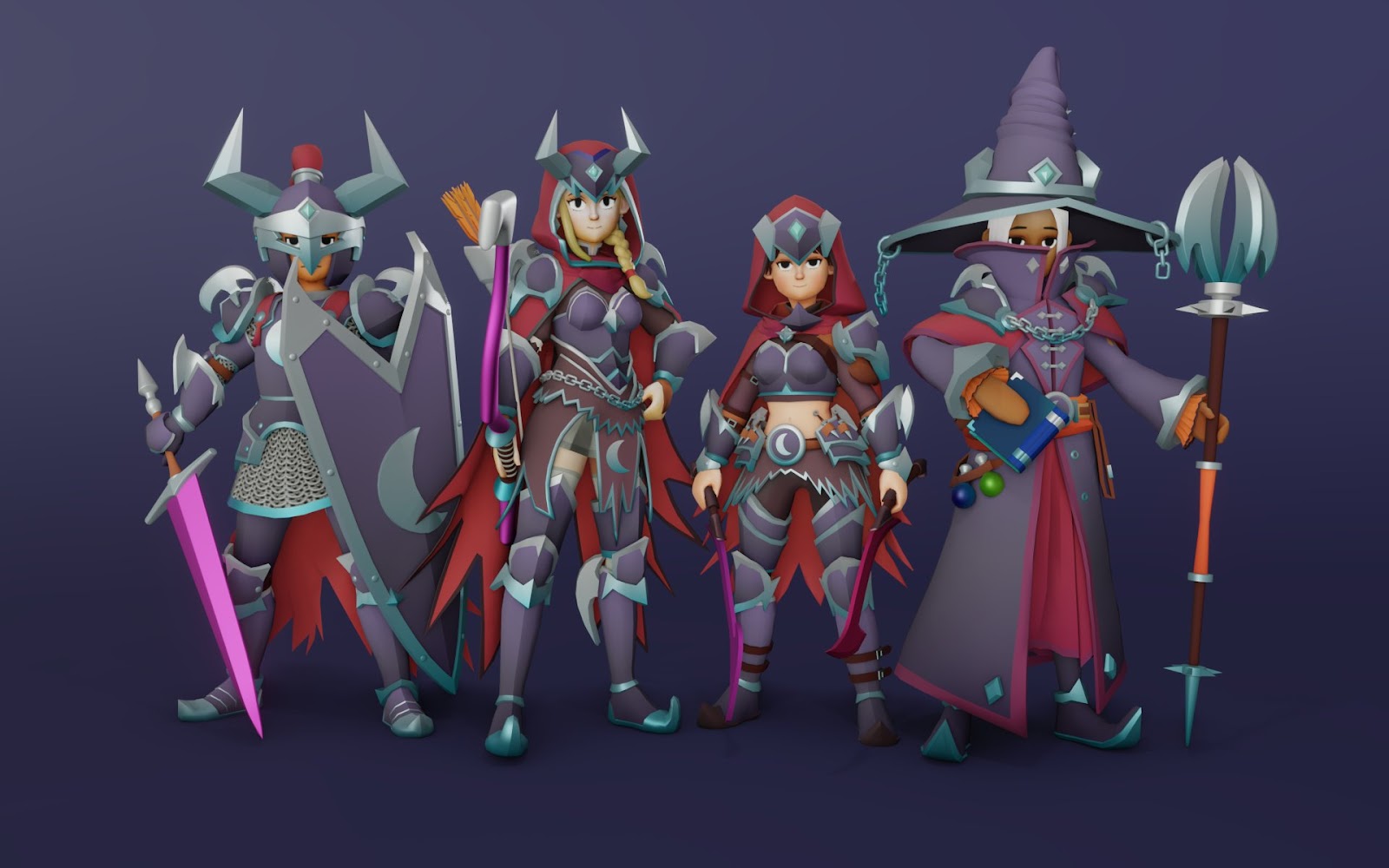 2) World Boss:

The world boss mechanics are different from last season. For this season, all heroes can join and the cumulative damage across all heroes' best attempts will be counted. The attack pattern of Bloborg (world boss) remains the same as last season. The base prize pool is 5600 $MAGIC so we can expect the final prize pool to be ~6000 $MAGIC by the end of it. With that said, top 50 will be rewarded ~60 $MAGIC and top 25 with ~90 $MAGIC. Please bear in mind that the team always distribute relics on top of these MAGIC cash prize so make sure you try your best to fight higher rank!

More details about world boss S8 can be found at this link: https://medium.com/@talesofelleria/world-boss-season-8-5cc5b4d5372a
3) Game update - special attack
Currently, there is no special attack for spiritualist and the team has scheduled to announce their special attack tomorrow! Make sure to put it into good use during quests and world boss events!
4) Ellerian Council update Q1 2023

The Ellerian team has recently published a medium list of updates for the coming month. The article was briefly summarized as such:
Elleria's Treasury Management - at least 1 year runway

Current State of Dawn Mints - Further mints are highly unlikely and each class of heroes will shine in their time

Game State Update - Migration and rework is 75% done, equipments and other features are coming up soon

Increasing content difficulty - there should be more difficult content around the end of March. Such content will not be counted as daily quests. The team has leaked that "efficiency" in clearing quests would be crucial in the future. Maybe time to level up your heroes?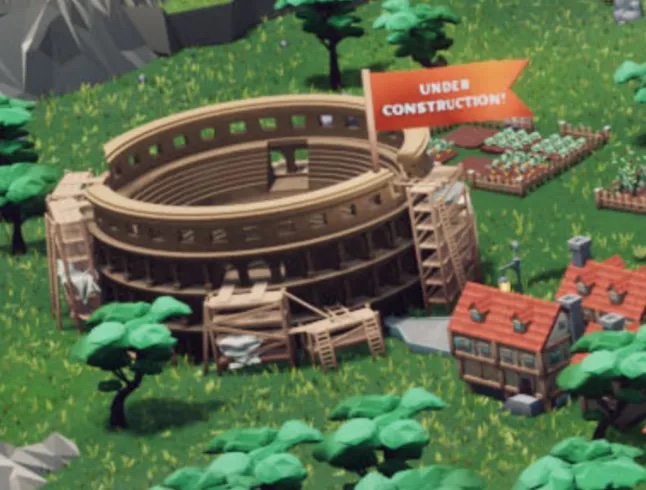 Hero Rebirth - Burn your floor heroes and possibly increase base stat of your questors

Equipment - Charm, headwear, and guards would be first to come as equipments. Highly likely that equipments are universal for all heroes and can be interchangeable among characters

Cosmetics - Abyss Moon and Radiant Light skin

Merchandise
Elleria always welcomes comments and suggestions so if you have any questions or recommendations to the team, feel free to drop by discord and speak up in the general chat!
Realm:
Writer - J (@Dysto1911)
While gameplay itself hasn't changed much yet, a lot of information has been coming out about the next evolution of Realm. The team dropped two big articles (about Loot Boxes, and Monuments), with more to come. They've also confirmed an upcoming unlock of the $ANIMA token, which hopefully will follow nicely on the heels of the $ARB drop. 
LootBoxes and Peripherals

LootBoxes will be earned by Adventurers through several different activities, including Transcendence, completing missions, and paying homage with $ANIMA. We don't know exactly what this last part looks like, but it seems to also involve Monuments. And the fact that $ANIMA should be unlocked soon (see below) makes it all the more interesting. 
Okay, but why LootBoxes? For loot! Or in this case, what will be called Peripherals. This equipment will come in both Cosmetic and Utility types. Cosmetic Peripherals will be fully transferable, while Utility Peripherals will be soulbound to an AoV. This gear system will also incorporate some well-designed naming principles that influence rarity and function. For more information, refer to the Medium article here.
One final exciting takeaway–the release of LootBoxes will come also bring interoperability with other NFTs. The Realmverse will start welcoming characters from partner projects, who will also be able to discover LootBoxes and $ANIMA. And it seems that both Treasures and KOTE Rings will have uses in crafting Peripherals.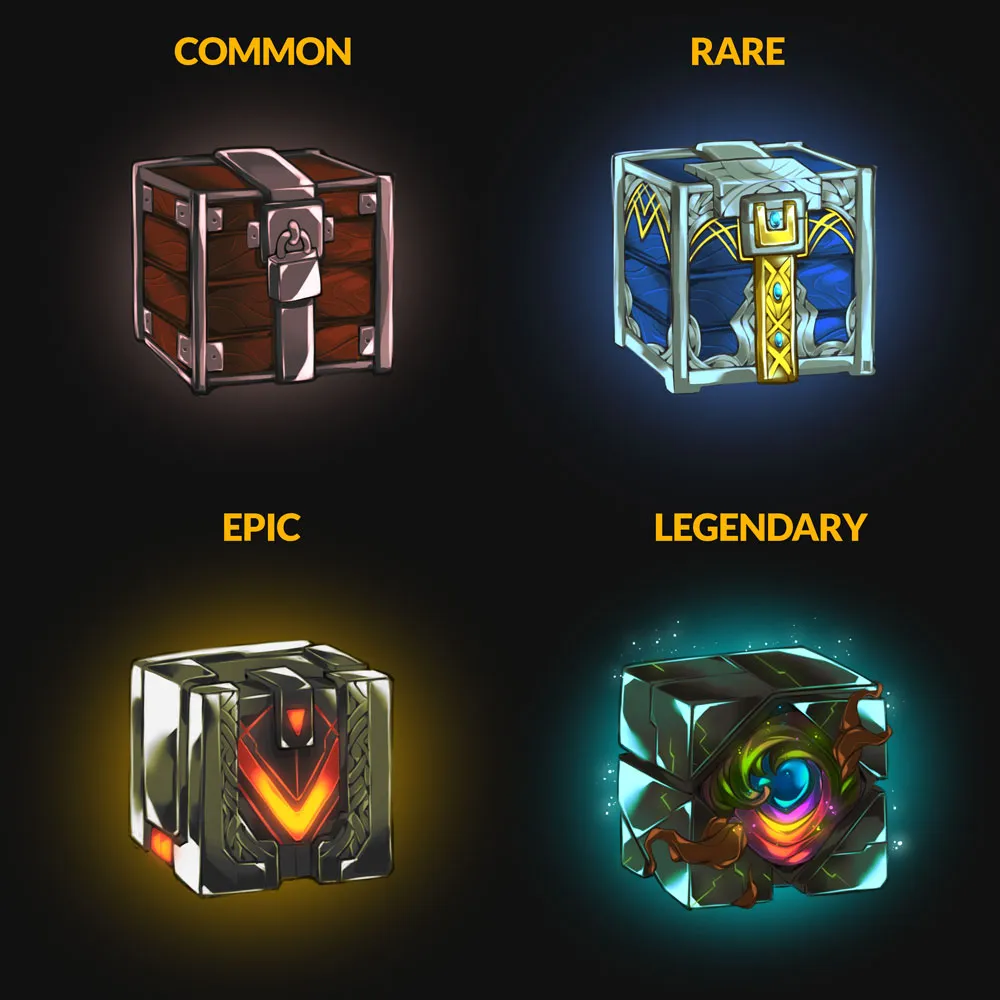 Monuments Update - Unifying the Realmverse
The game ecosystem is about to get more nuanced, and Monuments are going to play a big role, aimed at supporting sustainability of $ANIMA, expanding dynamic gameplay, and providing an entry for LootBoxes.

A few other takeaways:
Monuments already are constructed at seven rarity tiers. AoVs will be able to interact with Monuments of higher levels to look for more rare Loot

Stakers will stake $ANIMA and compete for rewards from different realms, but their success will depend on a metagame including factors like supply, number of stakers, and the productivity of the realm 

Realmers must build Monuments to attract AoVs to pay homage, which will directly impact their staking capacity by earning inheritance
For more information, refer to the Medium article here.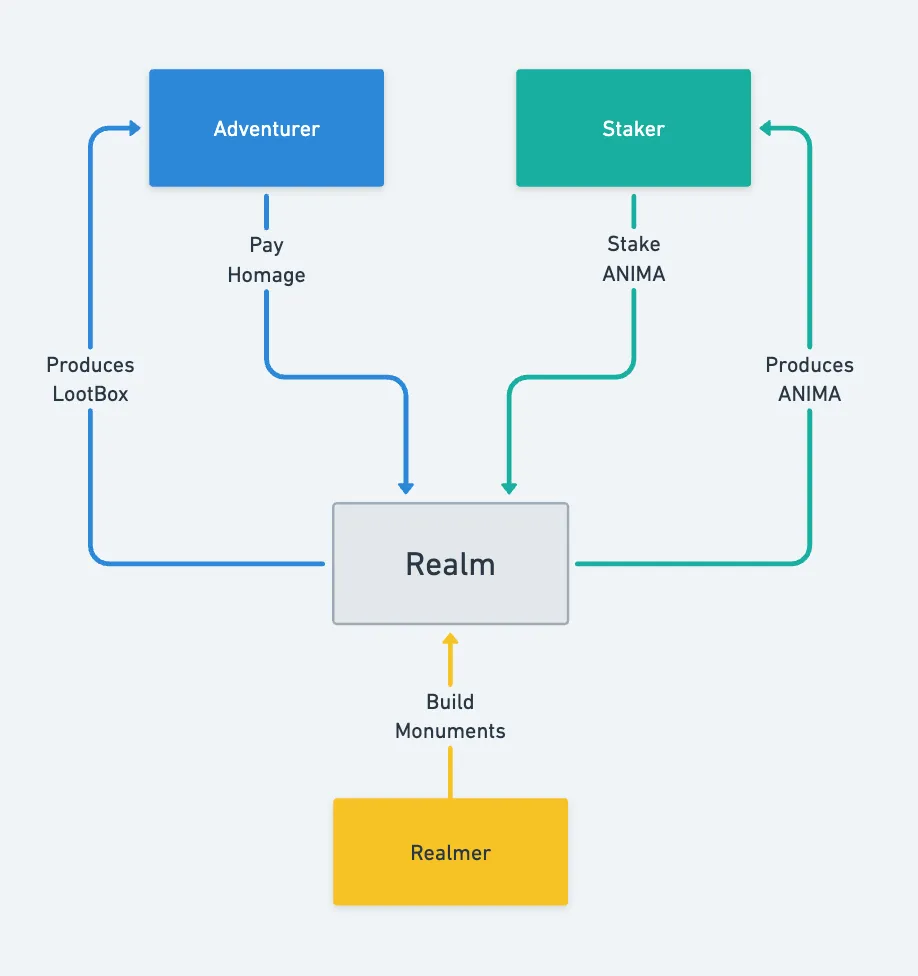 $ANIMA Unlock
The Realmverse operates with two ERC-20 tokens, $PARTICLE and $ANIMA. So far, both have remained locked to the wallets in which they are generated, for in-game use only. Community members have long speculated that at least one of the two will become tradeable, and it seems that time is very soon. The team teased a new logo last week, and a recent tweet confirmed that $ANIMA will be unlocked in the near future. This of course will facilitate the new gameplay surrounding Monuments discussed above.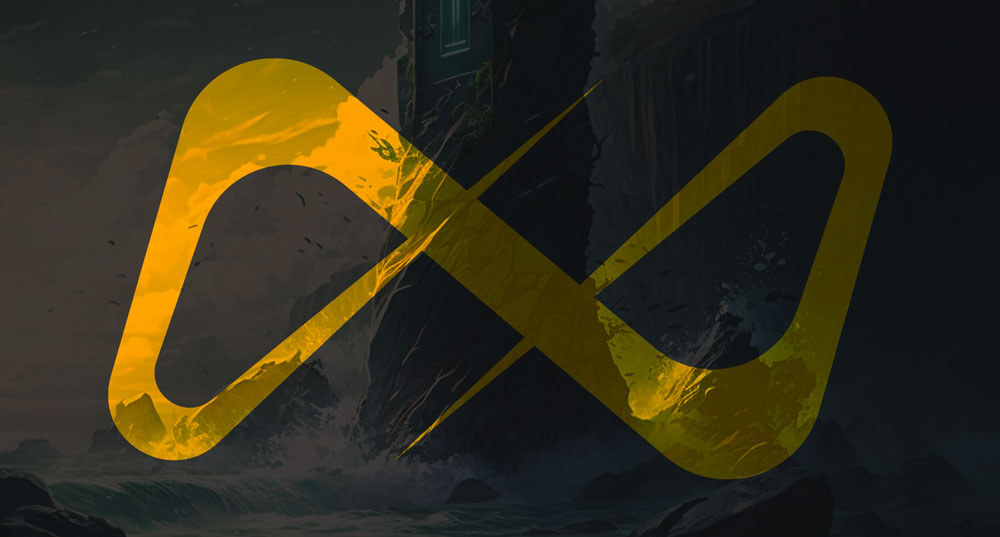 $PARTICLE Emissions Update
Not to be outdone by the "other token," $PARTICLE also got some recent news: soon it will be emitted at a constant rate by all realms, presumably in addition to the capture by AoVs based on the current Exploration system. The change is related to other updates to the function of buildings, and with the announcement the team also noted that an article on Cities will be out soon.

$PARTICLE Update
Monthly Variants Release
On schedule, new variants are live–this time for the Mischief class.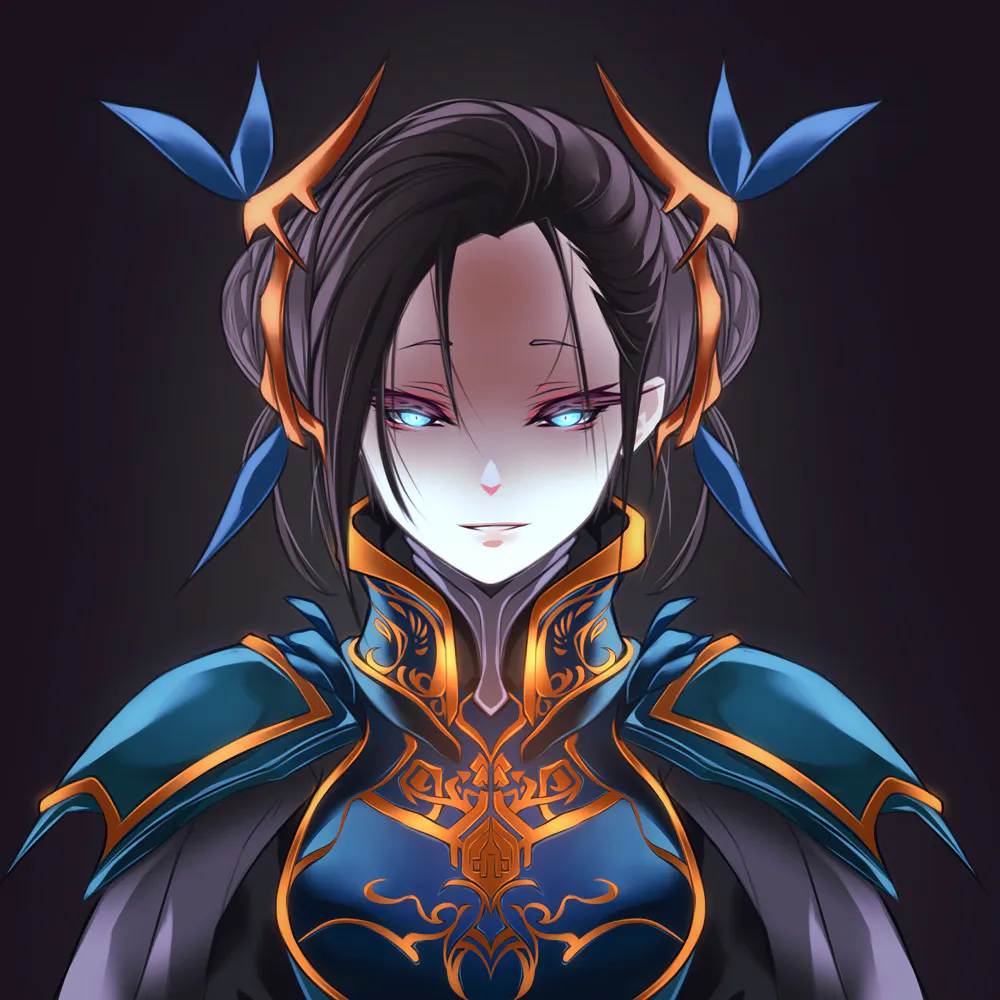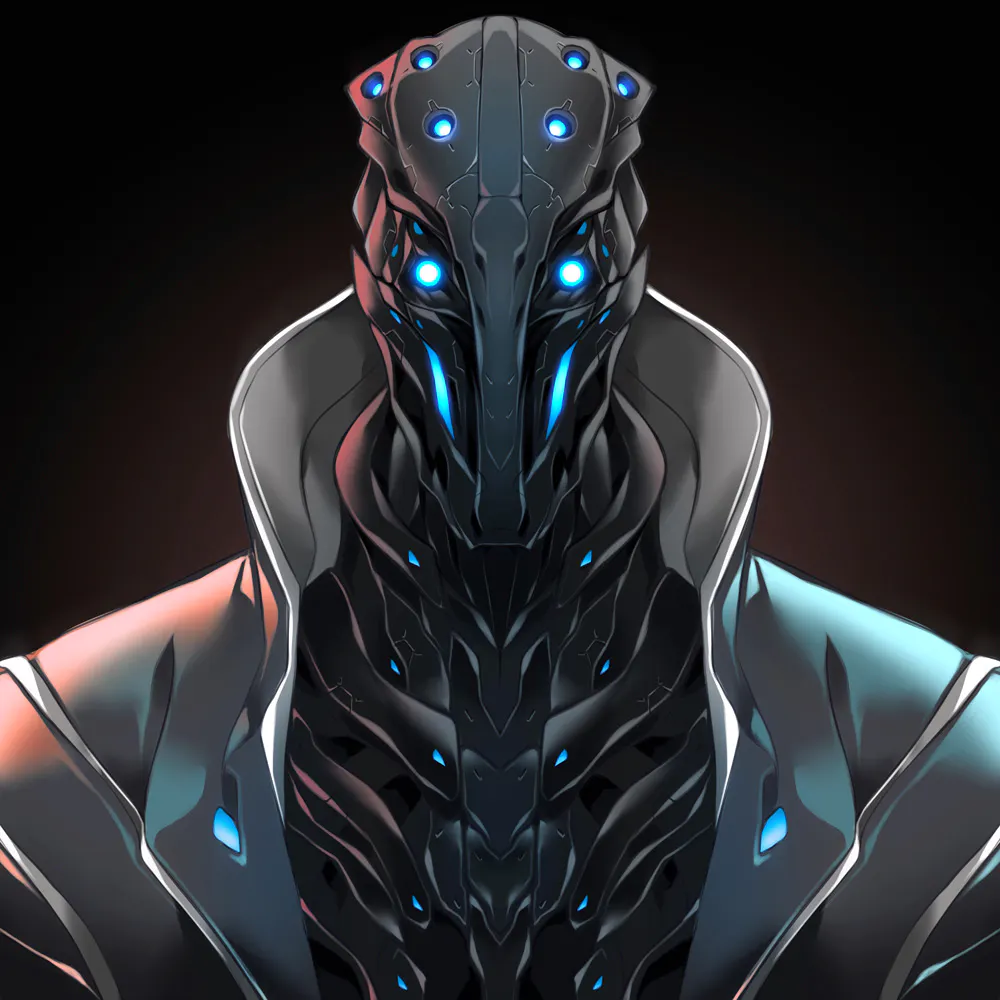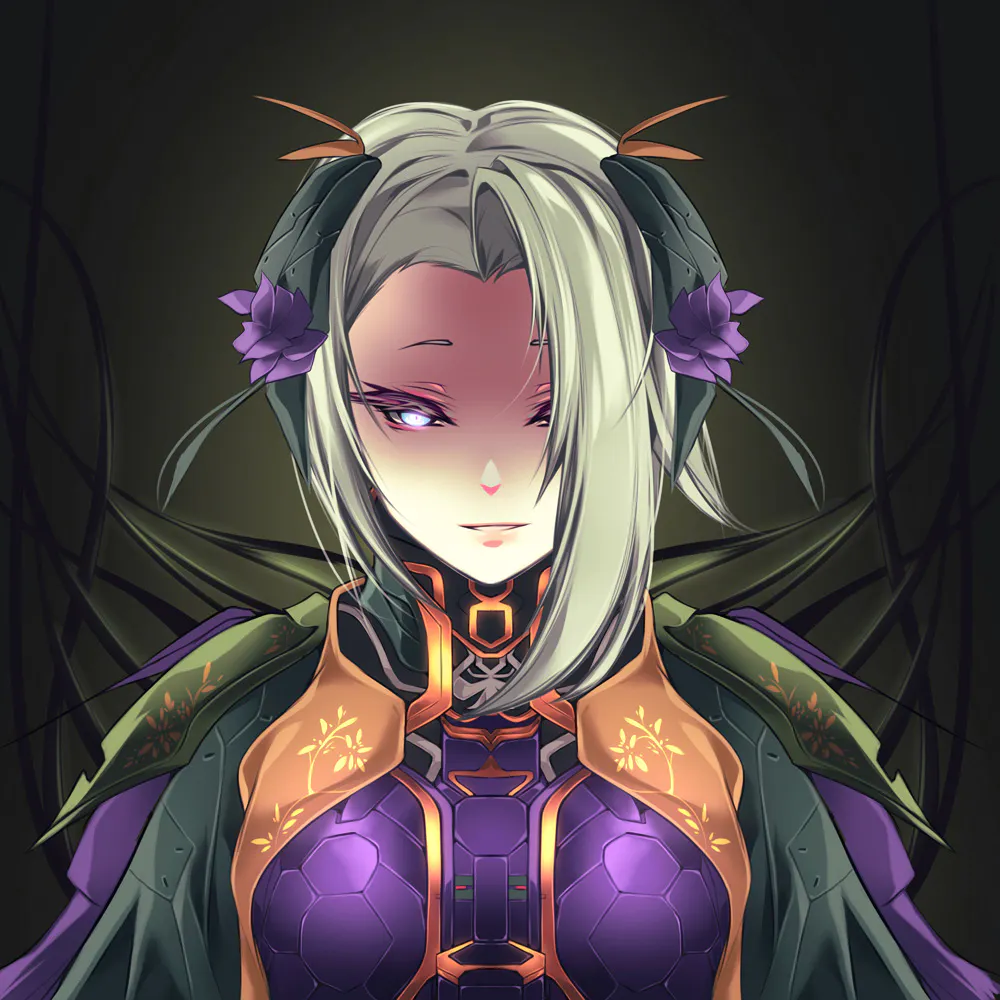 Team Continues to Grow
The Realm team welcomed Max Wavé as a Product Manager–congratulations!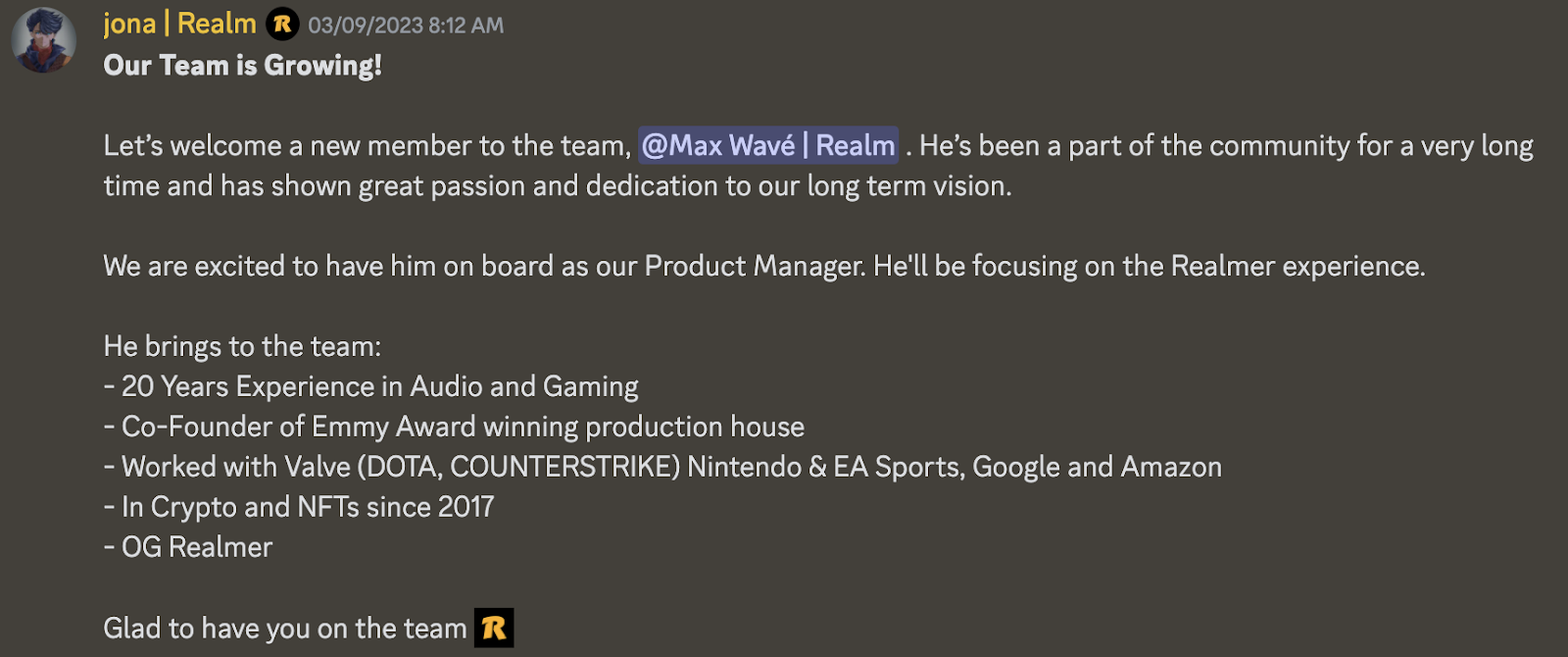 Smolverse:
Writer - Kowl (@kkowll)
As we all know Smols are the OG pfps of the Arbitrum ecosystem, so with the airdrop only a few days away Smols have seen a recent bump in price.
Audits for on-chain Smols are done and John says that the team will be shipping an update out in the next week or so (exciting times are ahead)

The team is now debating an idea involving making the female Smols look something more like this with the option to toggle on/off their hair (this would be voted on by the community)
Now on to the price action:
Smol Brains are currently sitting at a 944 $Magic floor price (at the time of writing) With the Arb airdrop I think these might see some more action (NFA) Even if just a small percentage of airdrop sellers want a Smol it won't take much to move the floor with only 1.5% listed.
Smol Bodies have also seen some positive price action (up 46% in the past day). Swols are currently at a 174 $Magic floor. In the Swols case, only 0.73% are listed (about 46) so these could really move if someone sweeps. If Smols continue to run during this week with the Arb airdrop Swols should do the same (nfa).

Pets are also up. Smol Brain Pets are at a 20 $Magic floor and Smol Body Pets are at a 15 $Magic floor.
Smol Cars are at a 14 $Magic floor and Swolercycles are at a 10 $Magic floor.
Smol Land has not seen as wild of a run-up but it's still up a bit currently sitting at a 99 $Magic floor
The worst performers in the ecosystem comes down to Smol Treasure. These items are down over the past few weeks, with Moon Rocks currently trading at 0.14 $Magic and Alien Relics at 177 $Magic.
Bridgeworld:
Writer - Tempest (@0x_zughead)
Weekly recap/developments
Corruption continues to steadily burn outstanding prism supply & Prism upgrades also burn a whopping 600 EOS + Prism Shards (yes, that is 600 of part 1 quests!)

It is worthwhile to note that corruption has rarely been above the first threshold where it starts impact the BW ecosystem (this implies those playing harvesters are also working hard against corruption => net burn)

Prism upgrade costs has been nerfed from 5 MAGIC to 1 MAGIC. 



Market recap
A load of insanity in the world, but MAGIC has held in decently (~$1.85 as of writing). With the Arbitrum airdrop, this has triggered interest in Trove NFTs again (and of course Bridgeworld!)

LG prices are now 1.4k MAGIC (same as the last update). Aux 160 rose to 175. Treasures T5 floors went from 6 MAGIC to 9 &  T1s @ 408. Basically, everything is UP UP UP!

Level 5+ craftooors were ~665 MAGIC vs. 650 previously, but it is important to note that it is currently negative expected profit for crafting extractors (mostly due to Treasure pump). Naturally, part 3 questing is quite decent now (due to the bigger multiplier pump on T1-2 treasures)

APR (Aux questing - drop rates have come down as moar questoors)
Part 1 = 121%
Part 2 = 100%
Part 3 = 255% (assuming 1 card flipped & no corruption)
BattleFly:
Writer - Kowl (@kkowll)
No major price movements on BattleFly over the past few weeks but recently the team did announce that staked gFLY:$Magic LPs will now get a 32% mining boost
Also, issue 2 of the BattleFly Comic is live for claiming/minting
BattleFly floor price: 8 $Magic
Founders V1 floor price: 3,300 $Magic
Founders V2 floor price: 1,168 $Magic
Wastelands floor price: 2,100 $Magic
gFLY: $6.24 token price
Knights of the Ether:
Writer - Kowl (@kkowll)
The first Blightfell Tournament concluded and the winners have been crowned, there will be more in the future so don't worry if you missed out on this one.
Knights are currently sitting at a floor price of 0.055 ETH on Trove with 34 listed
Squires are at an 89 $Magic floor price with 56 listed
Toadstoolz:
Writer - Tempest (@0x_zughead)
Toad prices are down a bit around 37(previously ~60) which makes it a rather attractive and cheap PFP entry into the Treasure ecosystem. 
Toad padz also down slightly ~15 MAGIC from 20 MAGIC. 
Despite all the price action, Toadz has continued to develop and you can down upgrade your toad house into a mansion! The first few levels just cost BUGZ (but will also boost your BUGZ gains), the further levels grant a whopping 15% boost at level 10, but you need to stake a total of 34 Toad pads! You can also decorate each room, it is time to personalize your toad's lifestyle fun!
Lost Donkey:
Writer - Exor (@ExorTreasure)
As everyone waits to buy new accessories for their Donkeys with their well-deserved $ARB airdrop, the floor price of our favorite Donkeys and Barns increased to ~55 $MAGIC and ~10 $MAGIC, respectively.
The team recently announced that Smulip holders will be able to visit the Lost Land alongside Smol Brain and Eggfam holders! Hopefully, Donkeys have enough $CARROTs at hand and don't eat Smulips for breakfast...
Lifeverse:
Writer - Kowl (@kkowll)
Over the past few weeks, the team has been sharing more lore info about their upcoming game Arcane (you should all check it out)

In terms of price action:
While there have been no major movements, these are the times to grab items that you have been eyeing

Imbued Souls are currently trading at a 61 $Magic floor price

Skill Rest Potion are trading around 2 $Magic
---
Thank you all for reading. This will be a bi-weekly report so look out for the next one

Follow Treasure Times on Twitter for more $Magic content - https://twitter.com/treasuretimes_
To keep track of upcoming events: Magic Calendar - https://www.treasuretimes.lol/nft-calendar
Check out some amazing game guides by Treasure Hunt:
Check out all our amazing writers and give them a follow:
Kowl - https://twitter.com/kkowll
Tempest - https://twitter.com/0x_zughead
Jurskin - https://twitter.com/TheJurskin
Exor - https://twitter.com/ExorTreasure
J - https://twitter.com/Dysto1911
---

Disclaimer: Treasure Times is not affiliated with Treasure, Trove, or any project mentioned in these summaries. These recaps are intended for entertainment purposes. None of the information in this piece is financial advice. Always do your own research and talk to a financial professional when making investment decisions.
Disclaimer: Every project we have talked about we own an NFT or multiple of those NFTs. Always do your own research before making a purchase.
#$magic
#arbitrum
#treasuredao
#treasure times
#smol brains
#web3 gaming