DAO News
Join us for our weekly DAO All-Hands Meeting Monday, June 19, at 5:00 pm EDT / 9:00pm UTC. We will continue talking about restructuring the DAO and we would love to hear your input!
We are working on the DAO's social media, starting with being more active on Twitter. Please support your fellow DAO members by liking, retweeting, and commenting on the DAO's posts. Sharing is caring and every little bit helps!
Take care and we hope to see you at the DAO All-Hands Meeting Monday, June 19, at 5:00 pm EDT / 9:00pm UTC
---
MOVEit File Transfer Breach Spreading
A global cybersecurity wake-up call in the making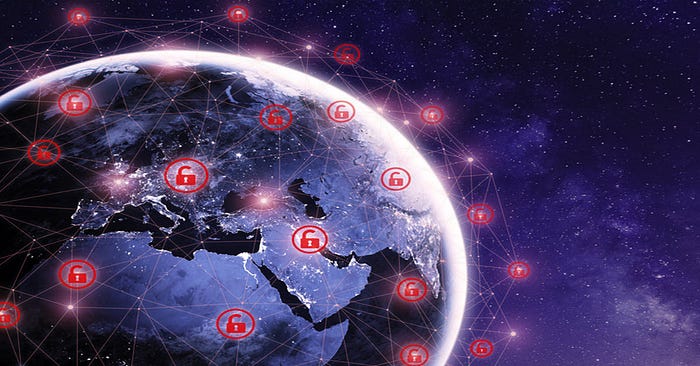 ChatGPT assisted.
MOVEit File Transfer Breach Quickly Spreading
Do you have MOVEit Transfer software? What is it? It is a managed file transfer software.
MOVEit is a product of Progress. If you have it, you are one of the thousands globally that use this software to ensure visibility and file transfer control transfer capabilities.
You can use this program in the Cloud, on-premises, or sales as a service. In addition, MOVEit gives your business protection for compliance standards. Moreover, this powerful software ensures the reliability of your core business processes and protection against the transfer of sensitive data.
The MOVEit File Transfer Breach
But…even the best software can be hacked. The below title is what I found on TechCrunch.
You have heard me speak of breaches before. For example, I told of the COMB data leak. The MOVEit breach is different. Breaches are serious stuff. I read in Forbes that millions of people in Louisiana, Oregon, and the U.S. Agency had their personal data stolen.
Reports say that the numbers are increasing dramatically from users and government agencies. Is there a list that tells who the victims are? Still waiting.
Weaknesses Revealed
However, Forbes does say the following:
"Hackers on Thursday continued to target weaknesses in the file transfer software MOVEit to hit several government agencies in the latest string of attacks that have also hit the Shell oil company, the BBC, British Airways, John Hopkins University, and other institutions. Officials with the Cybersecurity and Infrastructure Security Agency said the government hasn't received any extortion demands or observed any data leaks, and users of MOVEit can now install a patch to eliminate the software vulnerability used by hackers."
Progress has posted this news alert on their home page:
PRODUCT ADVISORY: MOVEit Transfer and MOVEit Cloud Vulnerability, click for mitigation measures and patch information.
The below YouTube video will certainly open your eyes to the lack of remorse of hackers.
As I mentioned, Louisiana and Oregon are not the only states with compromised bank records, driver's licenses, and state I.D.s. Illinois, Minnesota, and Missouri state governments have now been added to the increasing list of victims. Recently, U.S. federal agencies, as well.
Conclusion
In conclusion, the widespread use of Progress's MOVEit Transfer software has created a vast, global landscape for potential data breaches. A cyberattack on this managed file transfer software has affected millions of users and significant institutions worldwide, including multiple U.S. state governments, Shell, the BBC, British Airways, and John Hopkins University.
Despite these alarming incidents, no extortion demands or data leaks have been reported yet. Progress has released a patch to rectify the software vulnerability, indicating a hopeful stride toward robust cyber defenses.
However, the ever-expanding list of victims underscores the importance of being ever-vigilant. Computer security is vital. It would be best if you took it upon yourself to practice safety wisely by following the advice of experts.
Breaches highlight how relentless and sophisticated cyber criminals can be. As you progress into technological advances, thank your lucky stars for the convenience the technology brings. But it would be best if you also considered the risks that are involved and managed.
Future discussions must focus not only on resolving the current crisis but also on how to prevent similar incidents, ensuring the security of our increasingly digital and interconnected world.
---
🌿💫 Lens and LensVerse Updates
Lens Protocol is moving quickly, as usual, on track to becoming a fully decentralized protocol.
We've expanded the thread below. 👇
🧵 👇 Read the Thread 👇
We're proud to introduce Lens Improvement Proposals (LIPs). This open, collaborative process will guide the future development of Lens Protocol.
Taking inspiration from the successful Ethereum Improvement Proposals (EIPs) and Aave Improvement Proposals (AIPs), LIPs takes a step towards decentralized governance. The LIPs process will foster an inclusive, transparent, and collaborative environment.
You will find how to participate in LIPs in the Lens Protocol's GitHub repository, which streamlines the community participation process. It gives anyone the chance to submit proposals and promotes open discussion. Let's dive into the first three proposals that are live today.
LIP-0: Establishing an Open Governance Model. A process where the Lens community can propose improvements to Lens Protocol. From the submission of proposals to transparent discussions — we aim to foster an open, collaborative, and inclusive decision-making governance model.
LIP-1: Open Standards for Algorithms. A proposal to establish open standards for algorithms — based on the open Lens data layer — that will encourage the development of third-party algorithms and diverse experiences and provide user choice.
LIP-2: Open Standards for Metadata. An initiative to establish metadata standards for Lens Protocol, promoting transparency, interoperability, and user empowerment.
Take a deep dive into LIPs in their blog:
Follow Lens on Twitter: @LensProtocol (Remember-The official Lens Protocol has a blue check mark. Always check for security!)

---
🦋 Buttrfly is Now Available on The App Store
---
🔖 A DOers To-DAO List
🎳 Listen to Making Bank: A Bankless DAO Podcast on the Bankless DAO Card
---
🌿 Listen to Stani From Lens on Culture3 Podcast
---
🌿 Follow us on Lens!
Follow The Web3 Academy DAO on Lens @W3ADAO.Lens and our Writers @Borlokva.Lens & @CandyToyBox.Lens
---
📆 Web3 Academy DAO Weekly Events🎯
Don't forget the DAO's weekly events!
🌟 We need you to make the DAO successful!
🎯 Monday:

DAO All-Hands Meeting 9:00 pm UTC / 5:00 pm EDT

📓 Tuesday:

DAO Writer's Guild Meeting 9:00 pm UTC / 5:00 pm EDT

🎤 Wednesday:

Web3 News Chat—Weekly Rollup Podcast Prep 4:00 pm UTC / 11 am EDT
---
🤳Subscribe to our Calendar for DAO Events!
Subscribe to our calendars and keep up with what's happening around Web3 Academy DAO and the Web3 Academy Community!
---
🐥 Follow Us on Twitter!
Please follow us on Twitter Web3 Academy DAO and our members contributing to this week's newsletter—@VanessaG, @Yakuza, @CandyToyBoxYT1, @Borlokva, @19charles54
#web3 academy dao
#lens protocol
#web3