🌟 1st! - Shout-Out 🥳 📰
Spencer Noon thank you for mentioning us in your newsletter OurNetwork, we really appreciate it and we will all be diving into more of OurNetwork.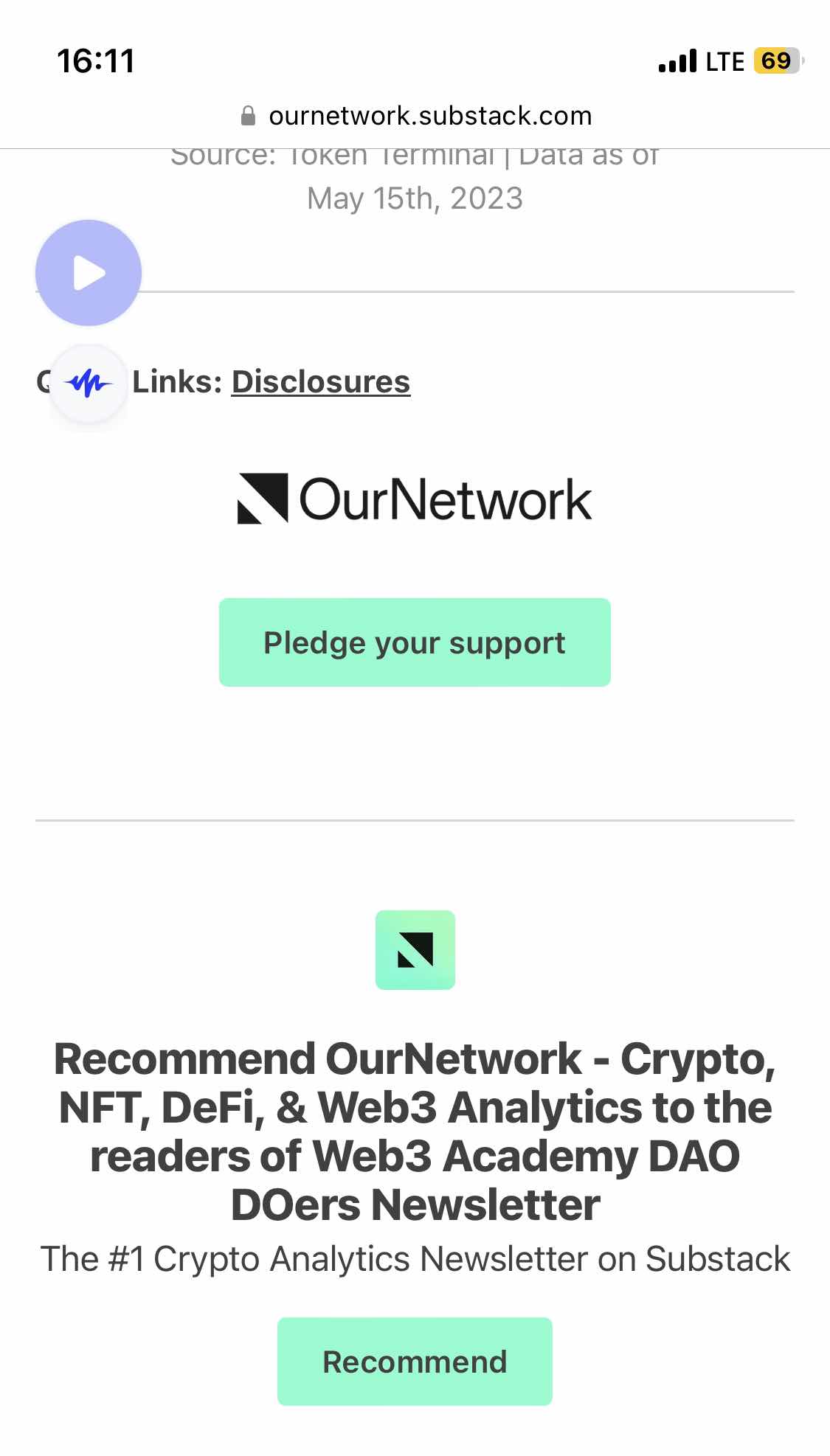 💥 You can subscribe to OurNetwork here 👇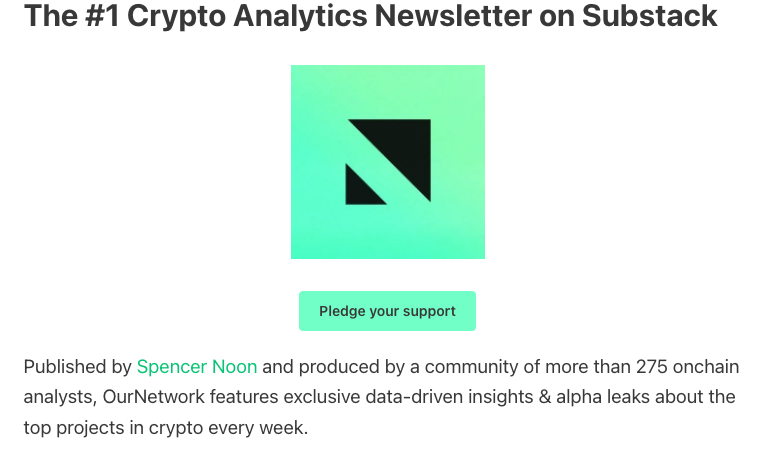 ---
🌟 2nd! - Shout-Out 🥳 📰
Fundatia Ananke recommended us on Substack. We are now recommending them on substack too. Thank You so much for the recommendation. We will be sharing this on Twitter this week as well.
💥 You can Subscribe to Fundatia Anake here 👇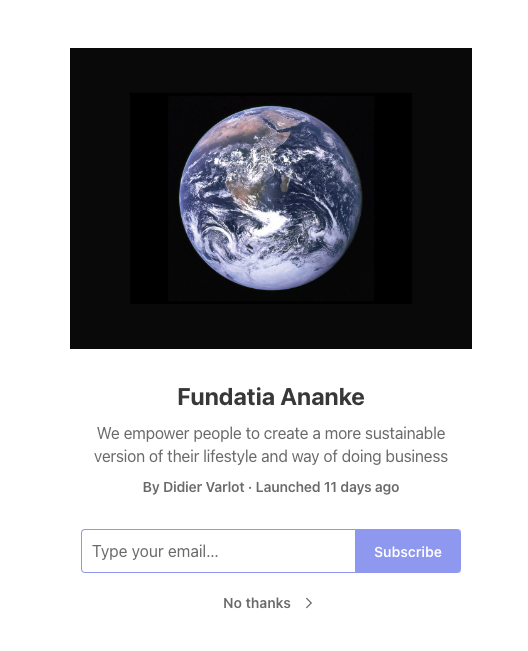 ---
🎲 💜 This Monday's DAO meeting will focus on the DAO's social media strategy, please join if you're free.
📌 Monday, June 12th @ 5:00 pm EDT / 9:00 pm UTC
---
⚠️🎙 AI Voice Cloning Scam Is On the Rise
You risk receiving a fictitious scam call that could break your bank account.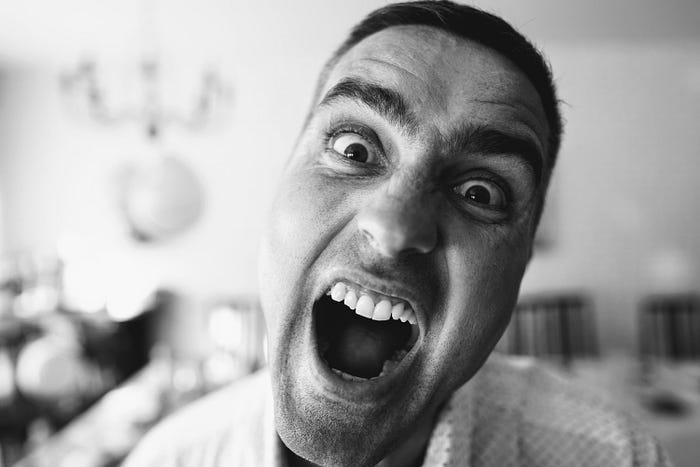 Let me explain further.
What would you do if you received a phone call with news that your family member or friend is in danger or needs money NOW?
Let me explain.
With the rise of AI and unscrupulous bad actors, a new scam has reared its ugly head. It's called the AI voice-cloning scam.
Fraudulent AI voice cloning scams are enabled when criminals create synthetic audio clips. These clips deceive victims into believing a family member or friend needs help immediately or is in imminent danger.
Through AI voice cloning technology, which is achieved by extracting audio snippets from various digital outlets, scammers create audio replicas of voices. It might be your daughter, son, or wife…you get the picture.
What is the goal of these scams? You are put into a position that will influence you to make a swift decision without thinking about it or reacting irrationally.
The result of these quick actions is severe financial loss, mainly in the United States. To protect oneself, it is imperative to be aware of unsolicited messages, verify the person's identity, and not wire money on the spot.
How does AI get your voice? Watch this video from Good Morning America.
Key Message: Protect yourself, your family, and your friends. Be aware. Don't jump, and most of all, DON'T PANIC!
---
🥂 🥳 Congratulations Lens Protocol 🌿 🥳
They secured a $15 Million seed fund to accelerate the next generation of the internet and decentralized social graph.
They will be using this to continue building Lens and securing the protocol for mass adoption. The funding was made by a large group of notable investors
"IDEO CoLab Ventures led the round with participation from General Catalyst, Variant, Blockchain Capital, and Palm Tree among other prominent VCs such as A. Capital, Seed Club Ventures, Robot Ventures, and DAOs such as Flamingo DAO, DAOJones, Punk DAO, DAO5 and Global Coin Research. Prominent angel investors include Uniswap CEO Hayden Adams, OpenSea Co-founder Alex Atallah, Entrepreneur Balaji Srinivasan, Sandbox Co-founder Sébastien Borget, Emily Yang (pplpleasr), Denis Nazario (Mirror.xyz) and Polygon Co-founder Sandeep Nailwal, among others."
🌿👇 You can continue reading about the details and how the funding will be used on their Mirror Blog and on Twitter.👇🌿
🌿 💙 🌿
---
🛳 🚢 Just Keep Shipping, Just Keep Shipping- Play Chess With Your Friends on Lens ♟♖
With so many applications being launched on Lens you'd think the first game they were shipping was Battleship! lol. 🤣🤣
Checkmate!
They are much too sophisticated than a corny pun, They have rolled out "Chess with Frens" check out the details below. 👇
Not knowing how to play Chess myself, If you happen to play a game, I would love to hear how it goes in the comments! 💜
---
🔥 Bonfire Is On Fire
They have a Lengthly thread of updates you can start diving into here👇 and continue on Twitter 💙
---
🛠 💻 Devs Karma3 Labs Released New API's
---
To Recieve Weekly Lens Protocol Updates Subscribe
---
💜 🚀 I'm Grateful for Crypto...
Check out this Fun Song-A-Day 🎶🎵
Making light of a not-so-light situation
---
🌿 Follow us on Lens!
Follow The Web3 Academy DAO on Lens @W3ADAO.Lens and our Writers @Borlokva.Lens & @CandyToyBox.Lens
---
📆 Web3 Academy DAO Weekly Events🎯
Don't forget the DAO's weekly events!
🌟 We need you to make the DAO successful!
🎯 Monday:

DAO All-Hands Meeting 9:00 pm UTC / 5:00 pm EDT

📓 Tuesday:

DAO Writer's Guild Meeting 9:00 pm UTC / 5:00 pm EDT

🎤 Wednesday:

Web3 News Chat—Weekly Rollup Podcast Prep 4:00 pm UTC / 11 am EDT
---
🤳Subscribe to our Calendar for DAO Events!
Subscribe to our calendars and keep up with what's happening around Web3 Academy DAO and the Web3 Academy Community!
---
🐥 Follow Us on Twitter!
Please follow us on Twitter Web3 Academy DAO and our members contributing to this week's newsletter—@VanessaG, @Yakuza, @CandyToyBoxYT1, @Borlokva, @19charles54

#lens protocol
#web3 academy dao
#web3
#security