Web3 Academy DAO Members
🛎 We Have A DAO All-Hands Meeting Monday!
Dear DAO Members,
We hope this message finds you well. We're excited to announce the return of our weekly meetings, with the next one scheduled for Monday, May 22nd, at 5:00 PM EDT. Mark your calendars, and set your alarms!
Over the past few weeks, we've wanted to work on refining our DAO vision.
We've made progress in discord conversing about potentially sustainable business models that could serve the needs of our members while fostering growth and innovation.
The upcoming meeting will be significant as we have essential items to discuss, propose, and eventually vote upon.
Topics include but are not limited to:
- New Meeting Schedule: We'll discuss the time and day for our recurring weekly meetings. Your input is vital in choosing a schedule that is convenient for the majority.
- Discord Server: We are evaluating the effectiveness of our current communication channels and considering a dedicated Discord server for the DAO to have more freedom and options in our server for events and a growing community.
- DAO Structure: In line with our goal of sustainability and growth, we'll discuss our proposed DAO structure, including membership processes, consulting services, operating expenses, voting rights, a subscription model, business development services, product/course development, and ensuring transparency and trust.
We urge everyone to attend and participate in the upcoming meeting. Your voice is essential in shaping the direction of our DAO. Let's come together to mold an organization that we can all be proud of.
We look forward to seeing you on Monday, May 22nd, at 5:00 PM EDT.
Thank you for your continued support and commitment to our DAO.
Best regards,
CandyToyBox
---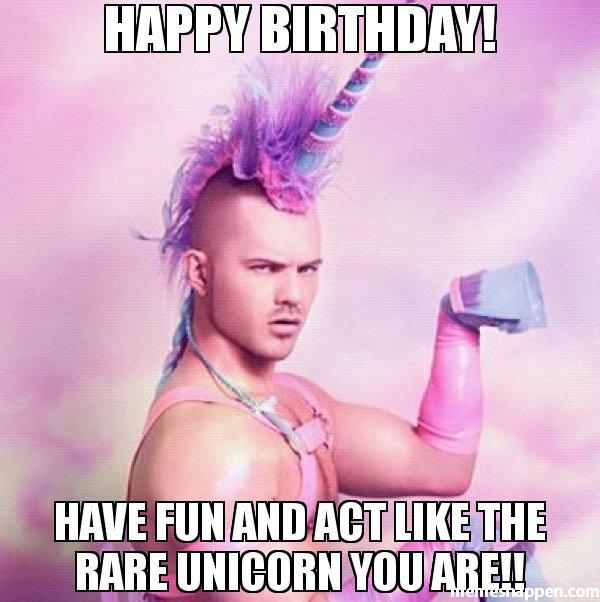 ---
🌿 💫 Updates In The Lensverse
Happy Birthday, Lens Protocol! 🥳🎂🎁
Lens Protocol recently celebrated its 1-year anniversary of making friends on-chain, as shared on Lenster and Twitter. This marks a significant milestone for the protocol, demonstrating its growth and the relationships it's built over the past year in the blockchain community.
Can you believe it has only been one year?
👣 No, baby steps here. The DOers be Doin' on Lens! 🥳 🌿
🌿 🪵 An artwork by NFT_Sushi was featured in the celebration post, featuring a visual representation of the various friends the protocol has made in the past year. The artwork adds a playful and creative element to the milestone celebration, inviting viewers to spot all the friends represented.
How many can you find?
Compare your answers to everyone else on Lenster!
---
💰💎 2 New Features to the Lens Collect Module
You can now put time limits on Free Collects. This will help create a since of urgency around collecting it right away.

You can set a Supply and Date cut-off for Collects. Helping creators better grasp their digital economy by not having uncollected posts out on the market and keeping their community more exclusive.
---
If you have enjoyed the Web3 Academy DAO DOers Newsletter, please subscribe so you don't miss the next issue!
---
🏆 🎉 Lisbon Hackathon Winners!!
Earlier this month, Lens Protocol participated in the ETHGlobal Lisbon Hackathon, which was buzzing with energy, brilliant ideas, and winning applications to look forward to! 💥💥
🥇 The 1st prize went to InfluLENSer, an all-in-one platform for hiring Lens influencers to promote brands. This innovative solution leverages the interconnection between the Lens Protocol and TalentLayer, offering a groundbreaking approach to influencer marketing in the digital age.
🥈 The 2nd prize was awarded to Lucky Fren, a raffle module for the Follow and Collect actions of the Lens Protocol. This creative application of the Lens Protocol offers an exciting and fun element to user interactions within the system.
🥉 3rd place went to Lenschool, a social learning platform built on top of the Lens Protocol. Creators can monetize their knowledge by selling video courses, and students can enroll in these courses and connect and collaborate with fellow learners. This platform exemplifies the potential of the Lens Protocol to revolutionize the education sector. 🔥🔥
This is extraordinary news for our DAO since we are working on creating a course about Lens Protocol and the Lensverse!! 🙌 🥳
👩‍💻 Also, Lens Protocol introduced a new Lens SDK, which enables developers to integrate Lens with just 10 lines of code. This development marks a significant milestone in making Lens Protocol more accessible and user-friendly for developers.
5 more impressive Lens integrations that were recognized during the Hackathon event: LensPub, a decentralized academic platform; Teasr, a web3 crowdfunding platform for video creators; Highlight, a minimalistic web3 user profile focusing on aggregated insights; Lenstarter, a crowdfunded credit line for creators, and TBA 🤝 Lens, which uses ERC-6551 to create token-bound accounts making your Lens identity and history transferable.
We applaud the winners of the Lens Hackathon and commend all Lens builders for their contributions and amazing skills!
Thank You!! We will have more updates on the Lensverse next week! 🌿💫
---
🌿 Follow us on Lens!
Follow The Web3 Academy DAO on Lens @W3ADAO.Lens and our Writers @Borlokva.Lens & @CandyToyBox.Lens
---
Please share our newsletter and pass it along to anyone interested in joining the DAO or learning more about Web3!
---
📆 Web3 Academy DAO Weekly Events🎯
Don't forget the DAO's weekly events!
🌟 We need you to make the DAO successful!
🎯 Monday:

DAO All-Hands Meeting 9:00 pm UTC / 5:00 pm EDT

📓 Tuesday:

DAO Writer's Guild Meeting 9:00 pm UTC / 5:00 pm EDT

🎤 Wednesday:

Web3 News Chat—Weekly Rollup Podcast Prep 4:00 pm UTC / 11 am EDT
---
🤳Subscribe to our Calendar for DAO Events!
Subscribe to our calendars and keep up with what's happening around Web3 Academy DAO and the Web3 Academy Community!
---
🐥 Follow Us on Twitter!
Please follow us on Twitter Web3 Academy DAO and our members contributing to this week's newsletter—@VanessaG, @Yakuza, @CandyToyBoxYT1, @Borlokva, @19charles54
---
Collect this post to permanently own it.
Subscribe to Web3 Academy DAO DOers and never miss a post.
#lens protocol
#lensverse
#web3 academy dao