Web3 Academy is the #1 web3 resource that helps you build and invest successfully in web3.
We're trusted by over 7,000 DOers from companies like:

Web3 Academy is a media company made of 3 components. Let's break each one down. 👇
Web3 Academy Newsletter 📝
Delivered to you:
Every Monday at 9AM EST

Every Wednesday at 9AM EST

Every Friday at 9AM EST
Our goal is to keep you up-to-date with the latest news and trends in web3.
We realize that this space is ever evolving and we want you to stay ahead in web3 so you can capitalize on the opportunity of being early!
We'll let fellow DOers tell you what to expect:

Web3 Academy Podcast 🎙️
If you want to listen to the most prominent web3 leaders, then our podcast is for you!
Our show hosts the most fascinating guests in web3 with the sole purpose of giving you the valuable insights you need to stay ahead in web3.
By listening to our podcast, you get the latest news, trends and opinions from those on the forefront of this industry.
On top of that, you get to listen to Jay's mesmerizing voice. 🤤
Don't take our word for it... Listen to our podcast yourself on your favorite podcast platform:
Or see what our guests have to say about our show: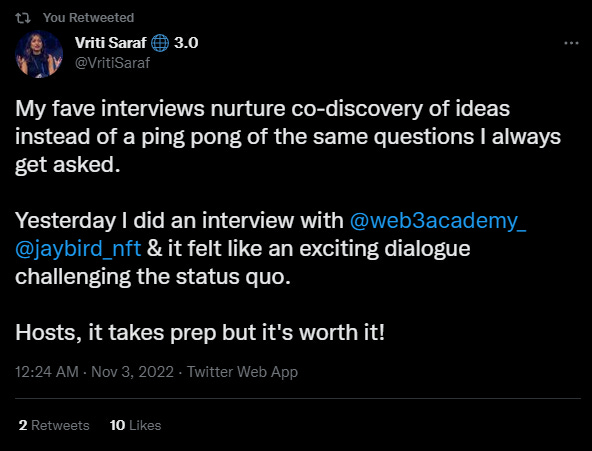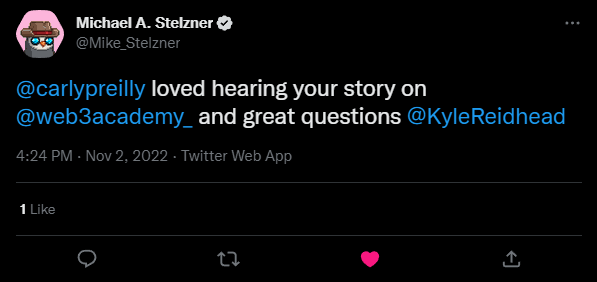 Web3 Academy PRO 👀🔛⛓️
If you're looking for something that gets straight down to business, then Web3 Academy PRO might be more your style.
PRO is all about going straight to the source—blockchains.
We conduct on-chain analytics & combine our findings with industry insights and trends to help you build and invest successfully in web3!
You can catch up on all of our PRO Reports here.
Word of warning, though, you need a PRO subscription to unlock full access to the reports! But if you're serious about leveling up in web3, PRO is the resource for you.
Don't take our word for it:


Now that you're caught up on Web3 Academy, head to our home page and start consuming our god damn content.
You're early now, but won't be forever. So take action right away! 💪