GM DOers! 😎
At Web3 Academy, we love airdrops for decentralizing ownership and governance. 🌐
However, we're often skeptical of airdrops for 2 reasons:
Giving away tokens early might leak value from an ecosystem.

Airdrops sometimes prioritize hype over true governance.
This week, NFT lending protocol Arcade.xyz caught our attention.
With over $145 million in loans in 18 months, they've now introduced a DAO and its governance token, $ARCD.
The unique thing? These tokens are non-transferable, putting the spotlight on genuine community involvement in governance.
In the future, the DAO could decide to make $ARCD transferable, offering potential value for its users.
Stick around until the end as we dive deeper into $ARCD.
But now, as we navigate this airdrop SZN, we're also keeping an eye on opportunities from:
Blur 🎨

Optimism 🔴

Rainbow 🌈

Linea Network 🎭

Base & FriendTech 🔵

Starknet 🔷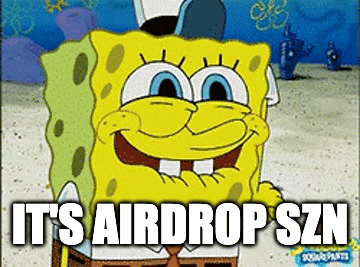 Let's explore more! ⏬
---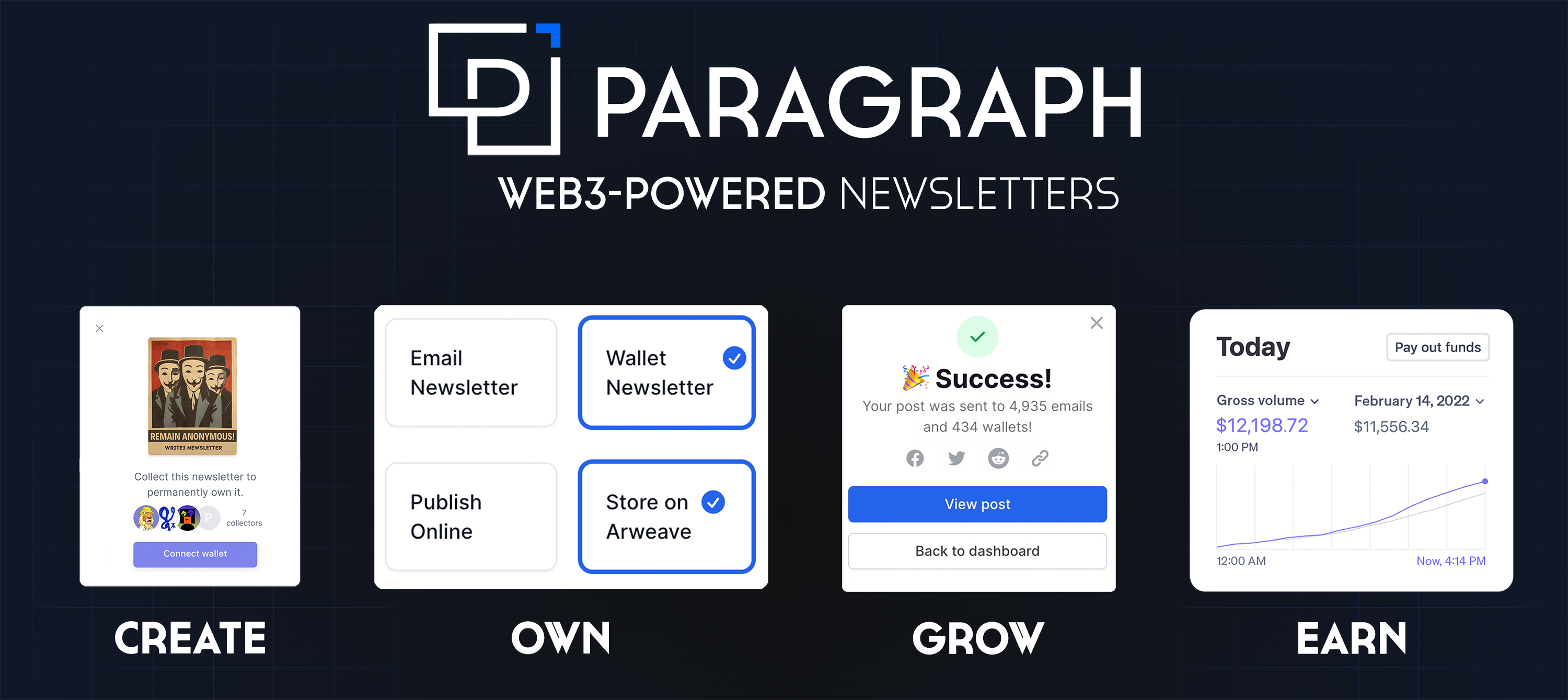 Paragraph powers modern newsletters, enabling readers to own their content and creators to share revenue with fans.
Web3 Academy has already transitioned to Paragraph because it's the future of newsletters.
If you're a creator, writer, or keen reader, explore Paragraph's early opportunities!
---
Blur
🎨
Blur's Season 2 ends on November 20th. In less than a month, Blur traders will get rewarded through $BLUR, for using the platform.
I honestly don't know who's trading NFTs right now, but if you are, I suggest you use Blur to cash in on that airdrop.
And if you're thinking about swapping some of your JPEGs to $ETH, then I'd also do it on Blur.
FYI: If you're getting an airdrop, we would advise you to immediately sell this token for profit. The selling pressure will be immense, as it's been in the past.
But act at your own risk.
Optimism
🔴
A month ago, Optimism distributed 19 million $OP tokens to over 31k addresses. An airdrop worth $27 million.
The criteria? To delegate your $OP tokens for governance.
Now, remember, there are 570 million $OP tokens left, all allocated for future airdrops.
Optimism is never teasing airdrops. They come unannounced. However, we've seen that Optimism has shifted their focus on rewarding those who participate in governance.
So if you want to get involved, you should probably scoop up some $OP. Before doing that though, read our tokenomics report to understand what you're getting into!

Other Potential Airdrops
👀
Before we go into it, just keep in mind that none of the airdrops below have been announced. We also don't know the specific requirements for becoming eligible.
We're just speculating based on the rumors going around right now. Take action at your own will & risk.
Rainbow
🌈
Rainbow is an easy-to-use non-custodial wallet that lets you swap tokens, follow other wallets, and send money.
In a recent X post, they've teased an upcoming airdrop, stating "True believers are always rewarded" in a post reminding users to update their app and extension.
To get started:
Download Rainbow

Create an account

Deposit some funds

Swap tokens

Send some money to a friend
Linea Network
🎭
Linea's type-2 zero knowledge EVM offers the security of Ethereum with much lower transaction costs.
This allows developers to craft dapps similar to those on Ethereum but more affordably.
Despite its impressive $725 million backing, ConsenSys has denied rumors of a potential Linea token airdrop. Yet, staying prepared isn't a bad idea.
To get started:
Add Linea network to your MetaMask.

Access the Testnet and explore dapps like UniSwap V3 and Lens Protocol.
Base & FriendTech
🔵
Kill 2 birds with one stone. Use FriendTech on Base, to get both a FT & Base airdrop.
Coinbase has long said that they won't do a token for the Base L2. They even have it in their X bio.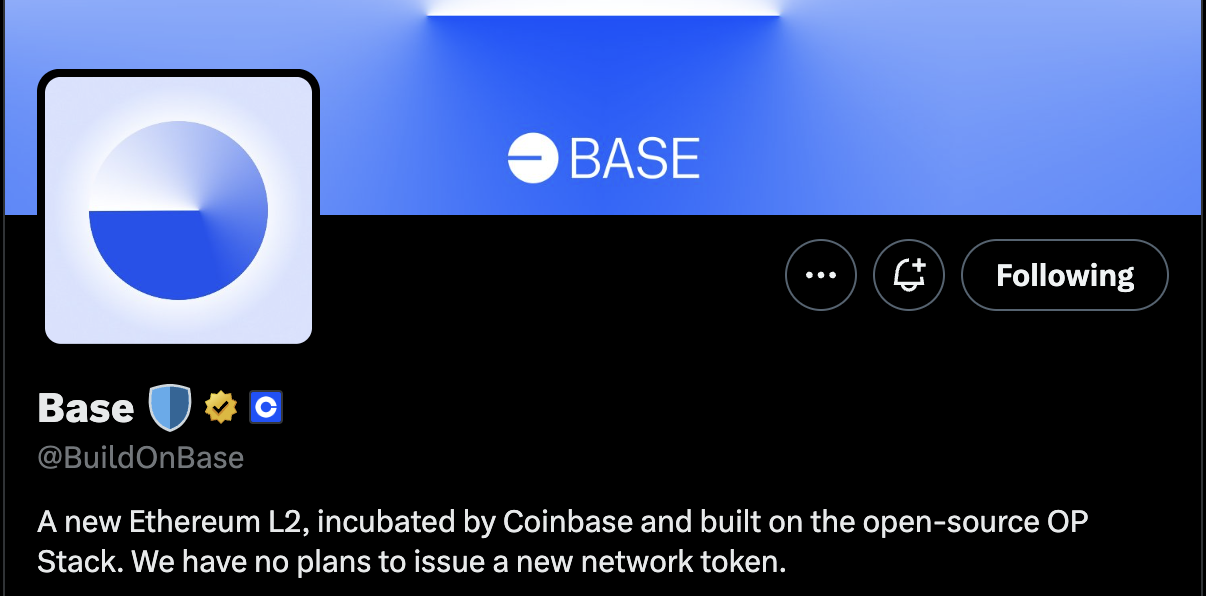 However, Brian Armstrong mentioned that they're planning to decentralize the protocol over time. And what better way to do that than with a token?
I think that currently, Coinbase is hesitant with launching a token for Base due to regulatory concerns, but as we have more regulatory clarity over time, I think that'll change.
To be eligible for a potential airdrop down the line, start using Base!
A great way to do it is by getting involved with FriendTech. Although it's very risky, FriendTech is also doing an airdrop.
So by buying and selling keys on FriendTech, you could qualify for both a FriendTech and Base airdrop.
Or, if you're not keen on speculating on FriendTech, get involved by collecting today's newsletter (on Base) to participate in the Onchain Gift Shop.
---
The Onchain Gift Shop Week 3
Collect this newsletter for free and you could win…
3x ZenChests NFT (floor $90)

1x Overpriced Jin NFT (floor $54)

1x Web3 Academy Onchain Hat (Value $50)
Once you collect this newsletter, head to the Onchain Gift Shop to enter into the Week 3 raffle.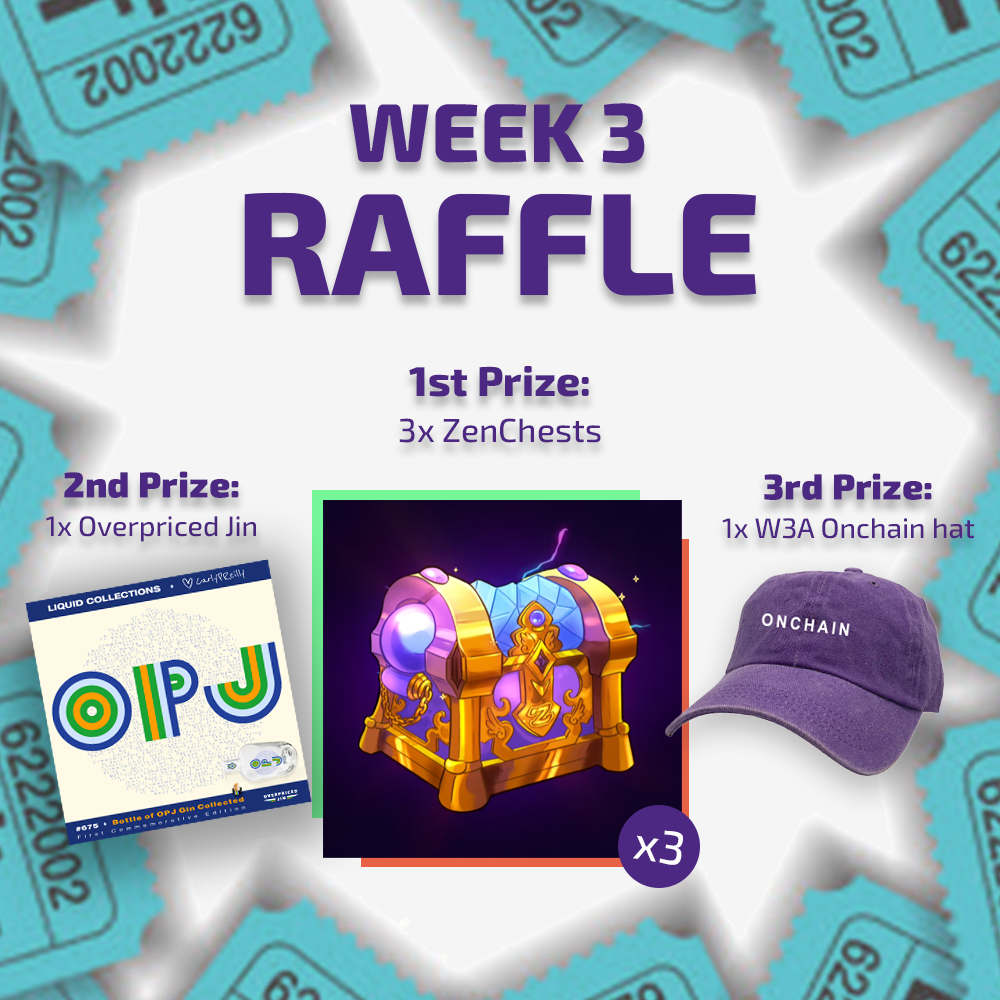 ---
StarkNet
🔷
StarkNet, by StarkWare, is a major Ethereum scaling player with its L2, which powers platforms like Sorare, Immutable X, and dYdX.
Though StarkNet's $STRK token is not officially confirmed, in 2022, an article from Braavos, a top StarkNet wallet, hinted at the $STRK release, though it was swiftly removed.
To be ready for a possible STRK airdrop:
Set up a StarkNet wallet (Braavos or Argent X recommended).

Bridge ETH from Ethereum to StarkNet using Orbiter Finance or Starkgate.

Engage in activities like liquidity provision or token swaps on ZKEX.

Explore StarkNet games like Influence and Loot Realms.
---
The Latest in Web3
🗞
Listen to our Rollup episode to get caught up on the latest news in web3.
On your favorite platform.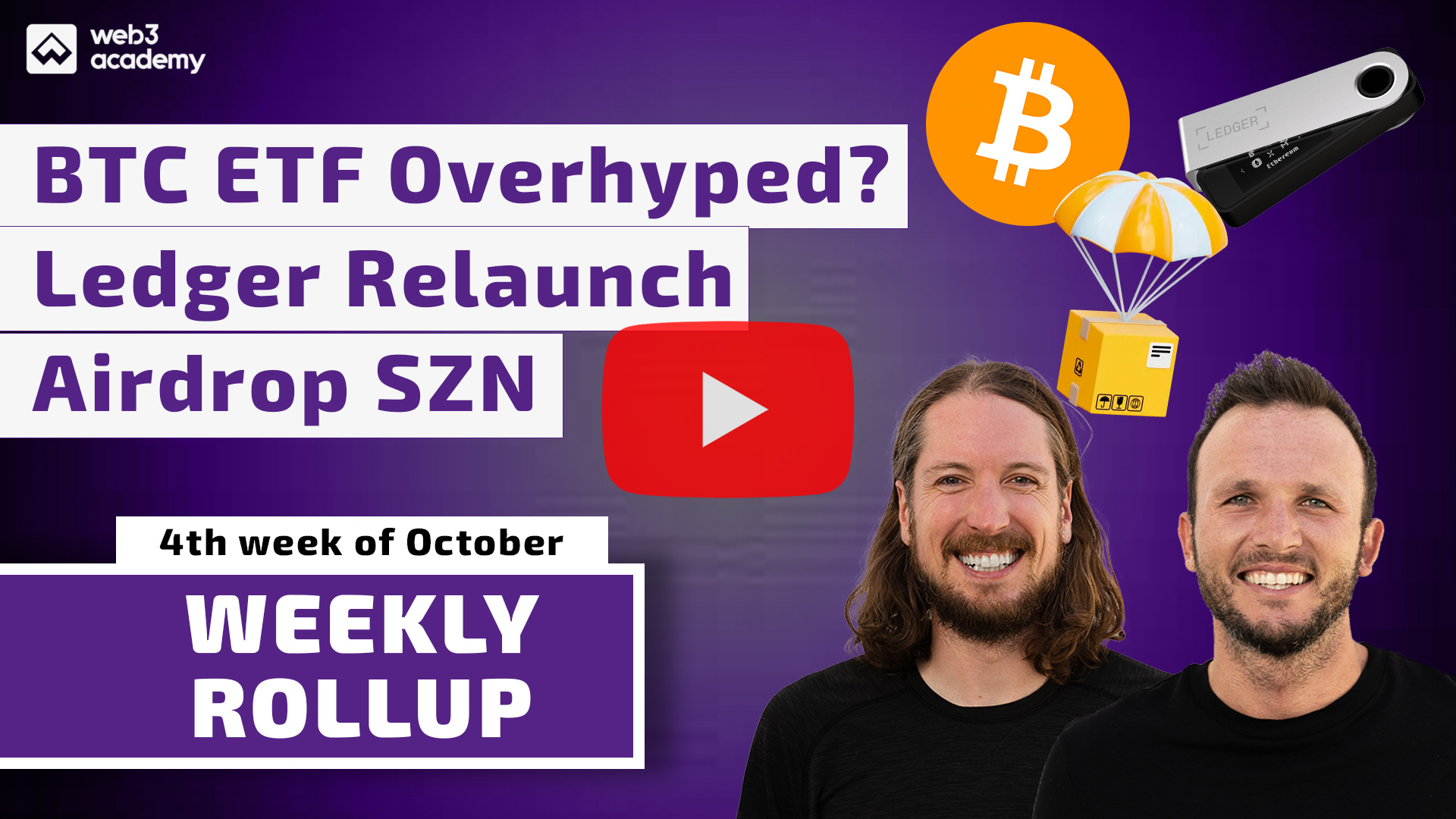 ---
Wrapping Up
🧵
The Case for Non-Transferrable Airdrops
We love highlighting airdrops, but we're even keener on sharing successful token launch strategies.
Take the $ARCD airdrop, for example. Its tokens are non-transferable until the DAO approves a proposal to make them tradable.
This approach does 2 things:
Ensures active participation in onchain governance.

Reduces the chances of immediate selling.
Arcade.xyz wasn't the first protocol to distribute tokens this way, but they are certainly the biggest.
Time will tell if this is a successful strategy. It'll be interesting to see how many people get involved in governing $ARCD.
But one thing's for sure: this approach is exciting and I expect more airdrops to follow this blueprint in the near future.
---
Thanks for reading. And remember, you're strong, you're powerful, you're alpha! ❤
How'd you feel about our read today?
---
Join us on Discord | Follow us on Twitter
Disclaimer: This article is for informational purposes only and not financial advice. Conduct your own research and consult a financial advisor before making investment decisions or taking any action based on the content.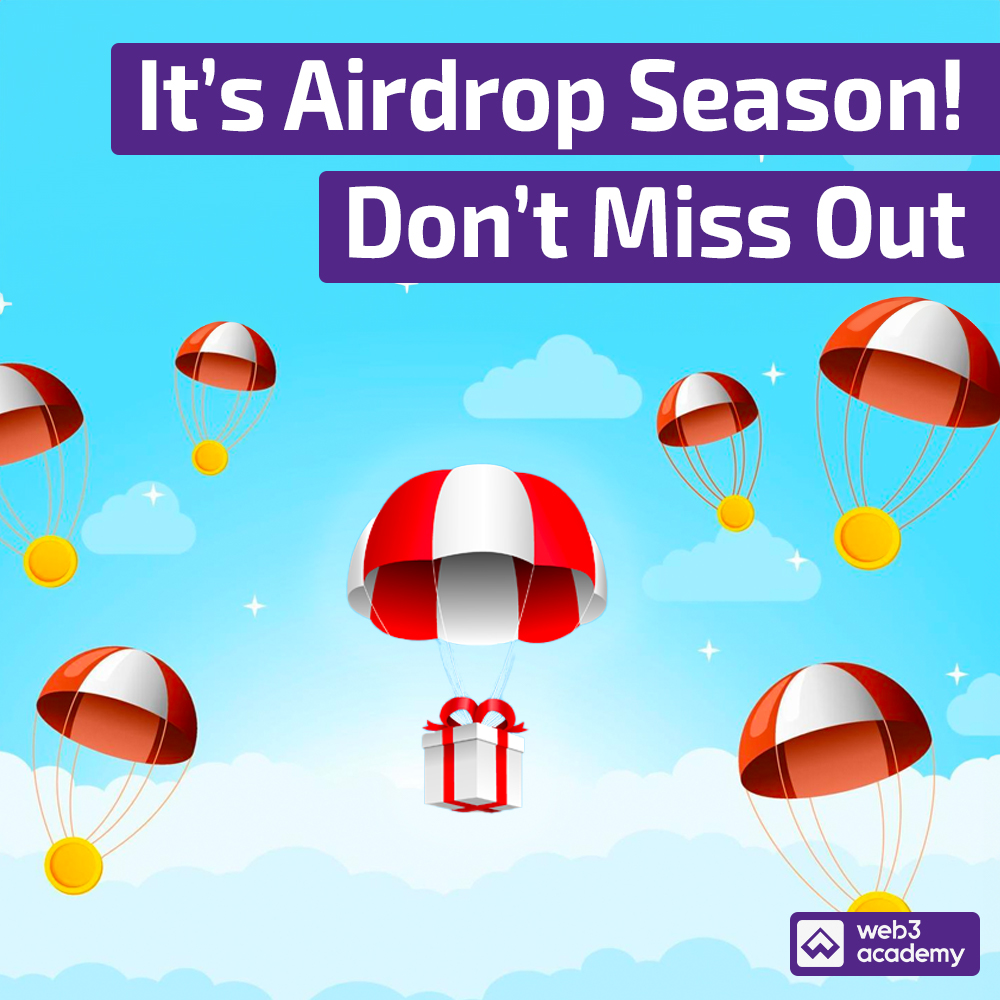 Collect this post to permanently own it.
Subscribe to Web3 Academy and never miss a post.
#cryptocurrency
#web3
#blockchain