GM DOers! 😎
Is FTX crashing our beloved crypto market again? 😤
Not quite…
You may have seen this graphic all over X in the past few days. It's showing that FTX is currently holding over $3 Billion worth of crypto.
These are assets that FTX will sell at some point, in order to pay back its creditors.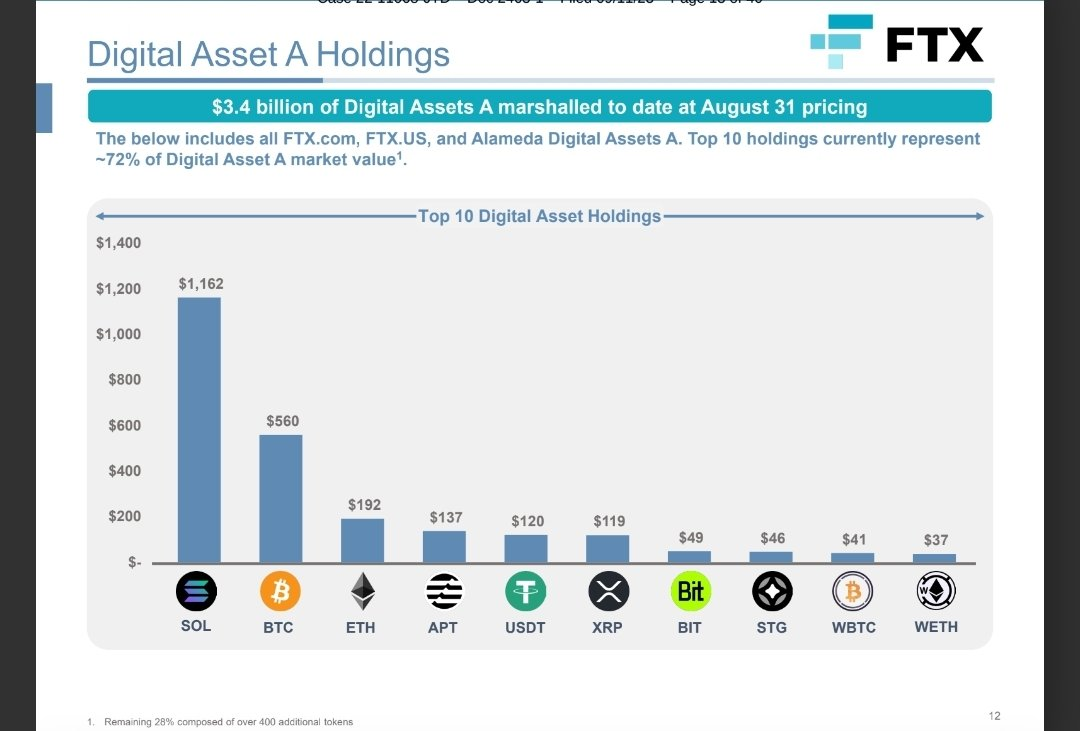 As this circulated online, a lot of people called for a massive Bitcoin, Ethereum and Solana crash.
As per usual, this space overreacted. 🙄
Let us clarify some things…
But first, let's pick some winners that get a 1-on-1 call with Jay. 🥳
Last Monday, we wrote this in the newsletter.

Instead of one, we've selected three lucky folks due to the overwhelming response.👏
If you replied to last Monday's newsletter, check your email; you might have won a spot to consult with Jay! 📧

Oh, and today's also your last chance to enter our Web3 Rabbit Hole 2.0 Raffle! Entry closes at 11:59PM ET today. If you haven't taken the course yet, you can start here. It only takes 1h.
---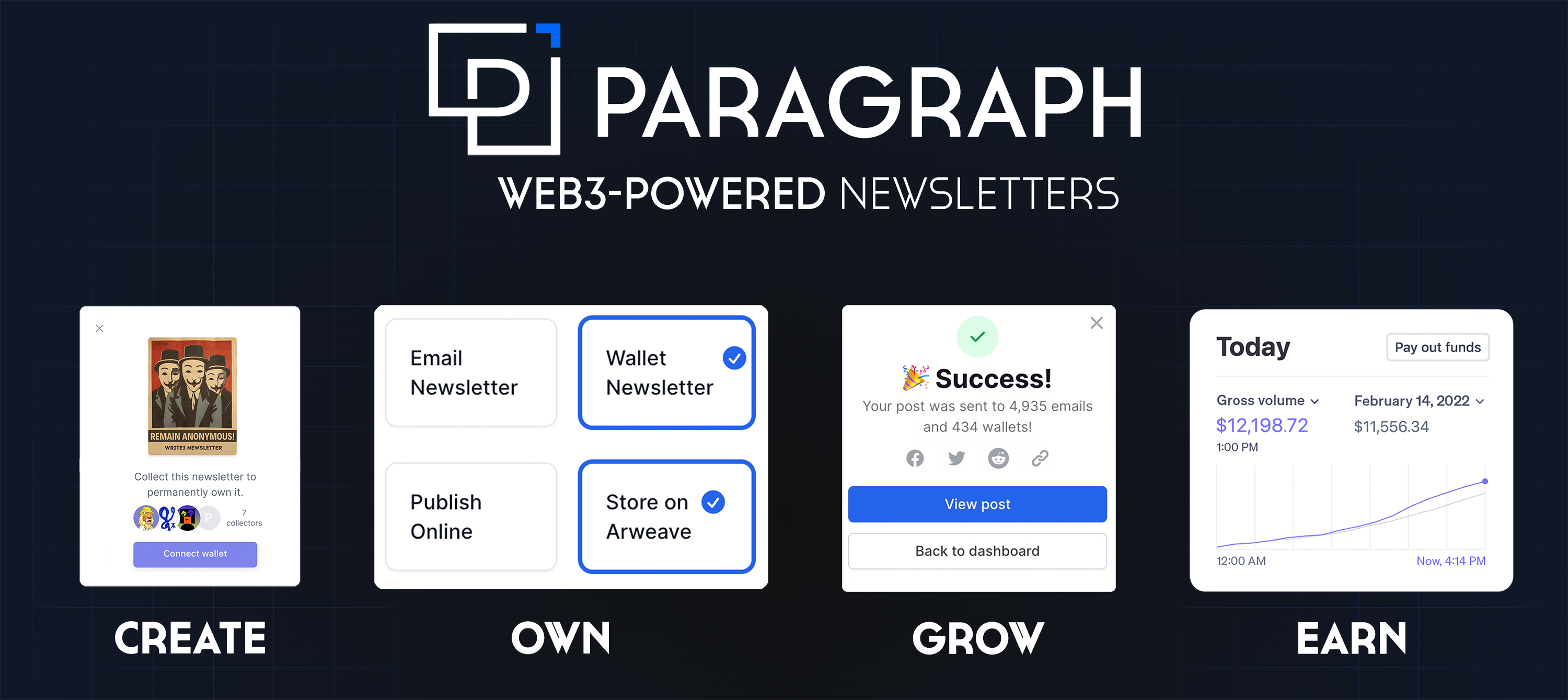 Paragraph powers modern newsletters, enabling readers to own their content and creators to share revenue with fans.
Web3 Academy has already transitioned to Paragraph because it's the future of newsletters.
If you're a creator, writer, or keen reader, explore Paragraph's early opportunities!
---
Will FTX Sell These Tokens? 😨
Yes. FTX will eventually sell these tokens, but not all at once. That's for a few reasons.
Firstly, they're looking to get the most out of their holdings. By dumping everything on the market at once, they're only going to crash the markets, getting less $$$ than they could.
Therefore, the selling will most likely occur through OTC trades.
Over-the-counter (OTC) is trading assets directly from a seller to a buyer as opposed to on the open market through an exchange like Coinbase.
This means that tokens won't be dumped into the markets.
Secondly, there's a restriction on how much they can sell. FTX would only be allowed to sell up to $200 million worth of crypto/week.
Thirdly, some of the tokens that they hold are still in a vesting period. This means that even if they want to sell them, the tokens are locked on the blockchain, and nobody has the ability to unlock them before their unlock date. 🔒
Solana is counted among these locked tokens, so let's dive more into that…
Solana: Will It Go to ZERO? 📉
As you can see on the FTX holdings chart, Solana has the most to suffer, because FTX holds over $1 billion worth of $SOL.
FTX's $SOL holdings represent 15% of Solana's current market cap. If they were to sell it all, it would be detrimental. 😓
However, if you would've read our PRO report on the Tokenomics of $SOL, you would know that most of FTX & Alameda's $SOL holdings are still in their vesting period.
In fact, 42 million $SOL – worth about $760 million is currently locked.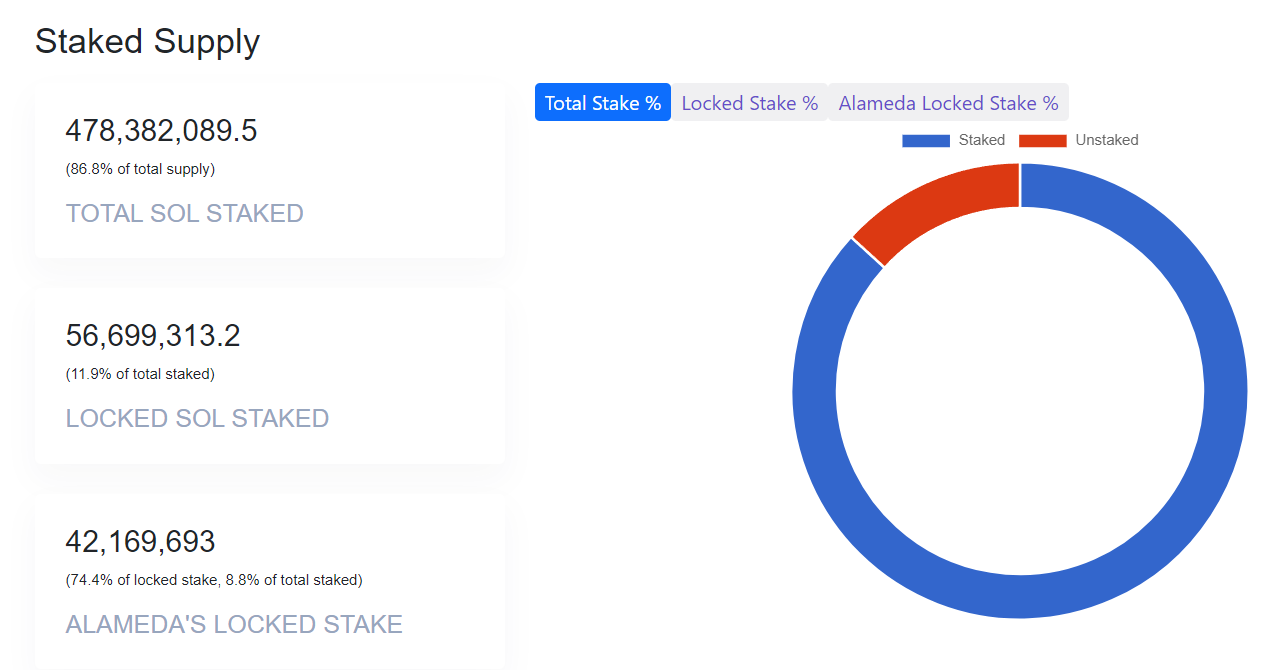 Most of which are going to be unlocked sometime in 2025.

Some tokens will be unlocked in the meantime, but those will have a very low impact, as there's only a little bit that's being unlocked every month.
So… With that said, no, Solana won't go to 0 this week.
But will other tokens? 🤔 Let's explore. ⏬
By the way… if you'd like to stay ahead of news like this, then I suggest you upgrade your subscription to PRO.
Our members received this information back in July, and we're sharing this type of onchain alpha every week.
If you're serious about investing & building in web3, then Web3 Academy PRO is for you!
Will Other Tokens Be Impacted? 🤔
Let's go over some of the tokens that face concerns due to the coming FTX selloff.
Bitcoin
The $BTC that FTX holds is equal to 3% of Bitcoin's daily trading volume and 0.11% of Bitcoin's market cap.
Even if FTX sells everything at once, Bitcoin won't feel a thing.
Ethereum
Similar to Bitcoin, the $ETH that FTX holds represents only 2.6% of Ethereum's daily volume and 0.1% of Ethereum's market cap.
Ethereum won't nudge either.
But what about smaller cryptocurrencies?
According to Messari, Aptos, Tron, Matic and Doge all have a really bad 'sell pressure to volume ratio'.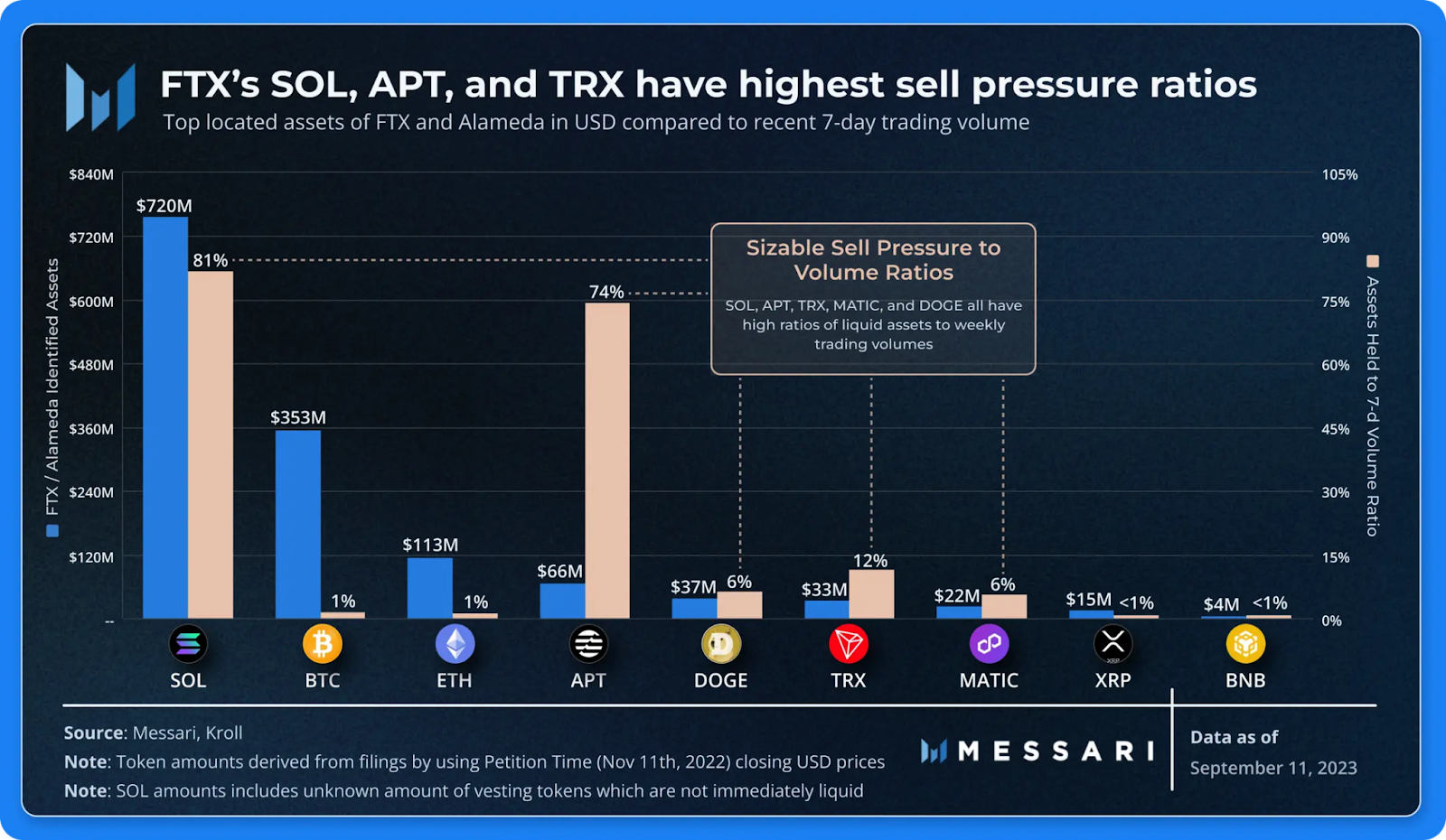 What that means is that if FTX dumps all of these tokens at once (they won't), the prices of these assets will feel the impact.
---
🎙️ Is Now the Time for Web3 Gaming?
That's the question we asked Kalos, the co-founder of Parallel, in our latest podcast episode.
In this episode, we chatted with Kalos about how Parallel is redefining gaming, offering valuable insights for gamers and blockchain enthusiasts.
Listen to our conversation on your favorite podcast platform. 👇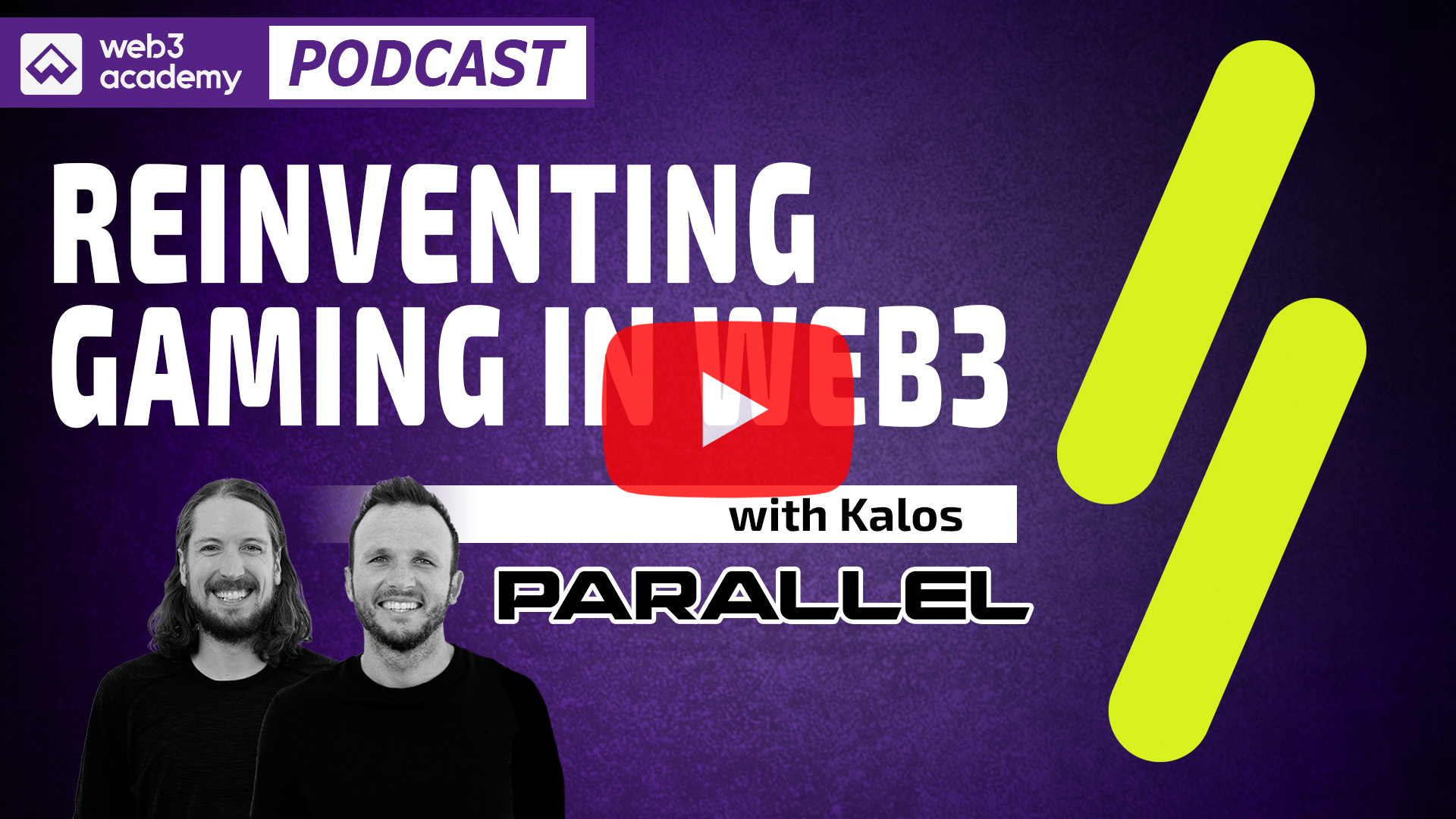 ---
Wrapping Up: Can You Capitalize? 💰
It's really important that you leave this article knowing exactly what's going on, so let's recap:
FTX will probably not sell tokens on the open market
Even if they do, they can only sell $200 million/week

The sell pressure will have almost 0 impact on $BTC and $ETH

Most of the $SOL that FTX holds is locked until 2025

Aptos, Tron, Matic and Doge are the tokens that could be impacted slightly
Again, the FUD around this news is worse than the actual event itself. Typical of web3 & crypto. 🤦
And the price dump from this week was only caused by the negative narrative, not by anything fundamental that happened onchain.
So… Can you capitalize? Of course you can!
When prices go down because of a negative narrative, it's often a great buying opportunity, especially when the tech is thriving.
And the tech is thriving! Ethereum & Bitcoin look more bullish than ever, and Solana just got a partnership with Visa last week.
Yet, these tokens all took a dive because of this FTX news… So, if you're looking to capitalize on the opportunity, you'll keep stacking the tokens that you think have intrinsic value and that you believe will do well in the bull market.
Nothing else matters, and I hope I managed to calm some nerves today by giving you some clarity.
I'll catch you tomorrow with a PRO report on FriendTech. ✌️
---
Thanks for reading. And remember, you're strong, you're powerful, you're alpha! ❤️
See you soon. ✌️
---
Join us on Discord | Follow us on Twitter
Disclaimer: This article is for informational purposes only and not financial advice. Conduct your own research and consult a financial advisor before making investment decisions or taking any action based on the content.