GM DOers! 😎
'Web3 gaming season is here'. If I had $1 for every time I heard that, my financial status wouldn't depend on a web3 gaming season. 🥴
But I seriously feel like web3 gaming is finally about to take off.
Things started heating up last week with these noticeable token surges, in the gaming ecosystem.
Immutable's $IMX is up 66% in the last 14 days…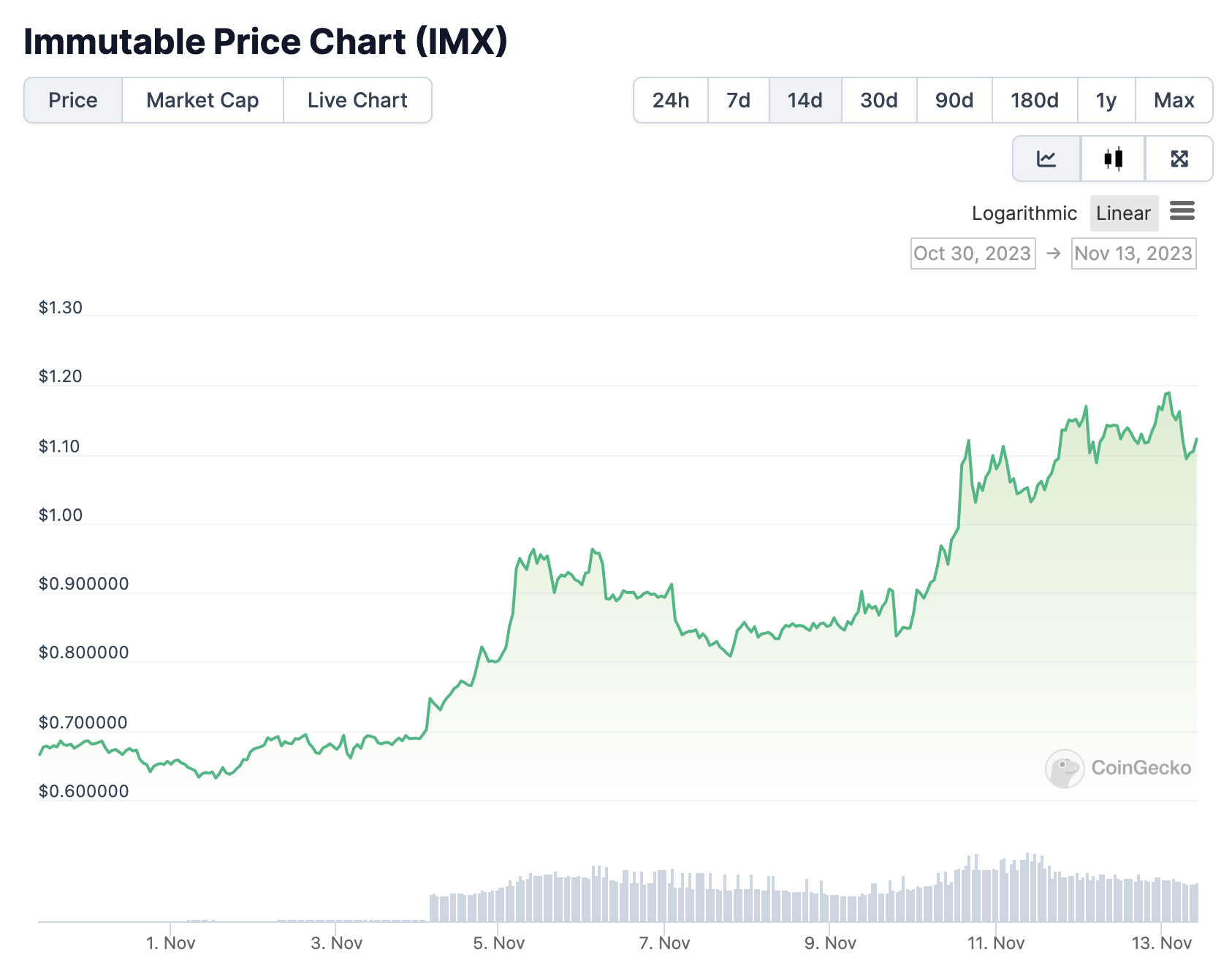 Illuvium, a game built on Immutable, is up 88%...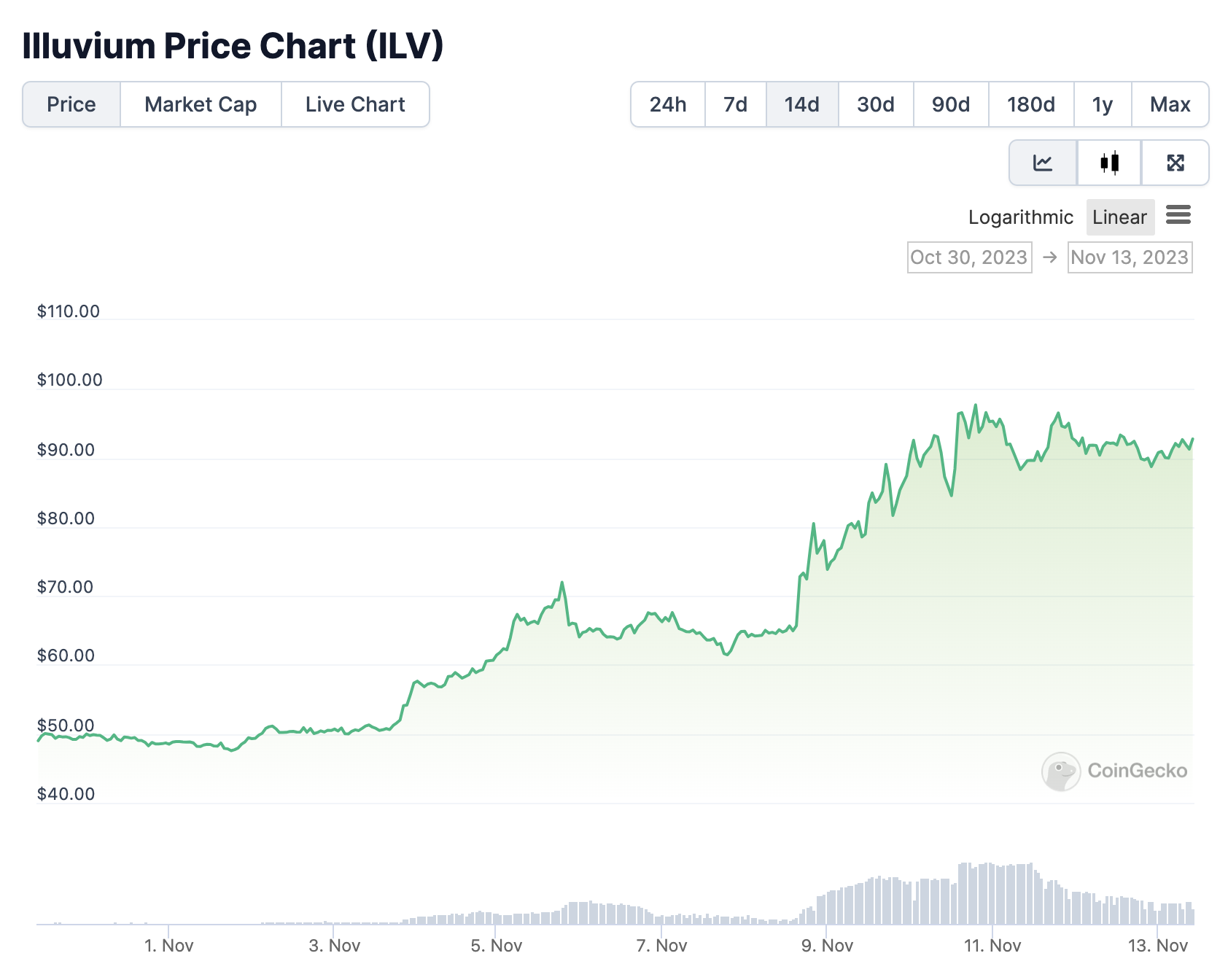 And Parallell's $PRIME is up 90%...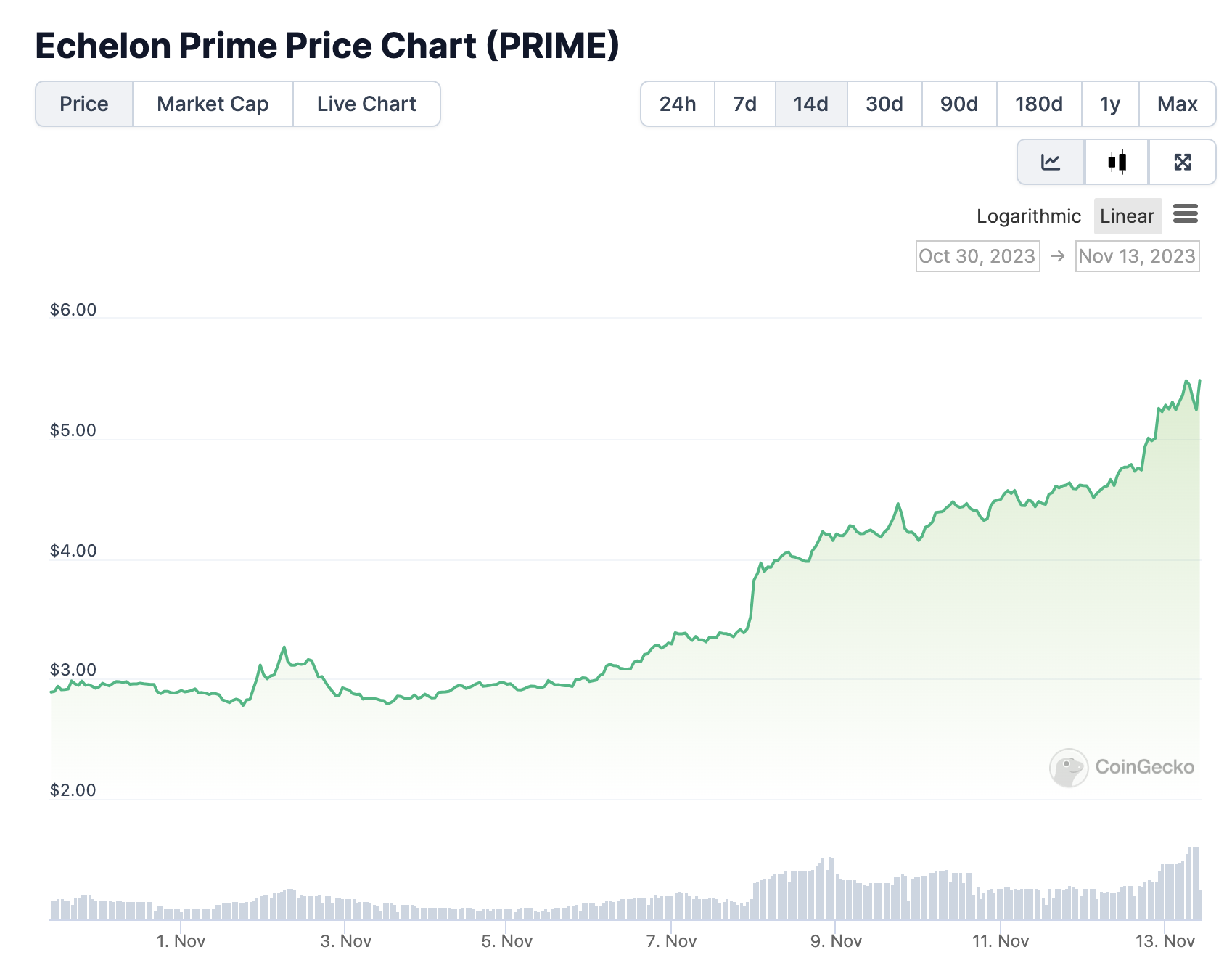 So, it's clear that the web3 gaming sector is (finally) having its moment.
And it's not only about the price surge either. Last week, Roblox's CEO, David Baszucki, went on CNBC to talk about how NFTs could be used in-game.
Furthermore, Immutable has started to ship out massive updates from its ecosystem.
1⃣ Immutable partnered with Ubisoft.
2⃣ Illuvium, a game on Immutable will be listed on Epic Games.
Let's explore all of these things further. ⏬
---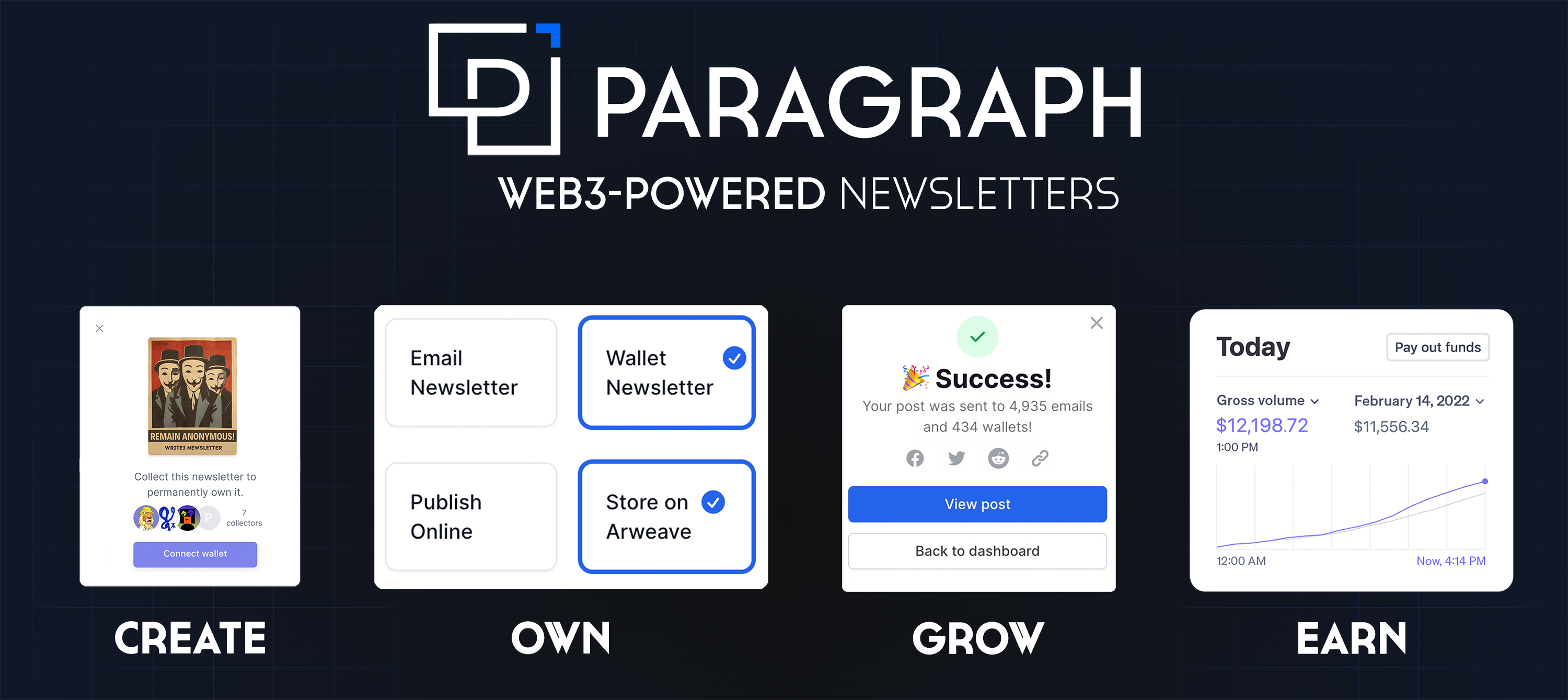 Paragraph powers modern newsletters, enabling readers to own their content and creators to share revenue with fans.
Web3 Academy has already transitioned to Paragraph because it's the future of newsletters.
If you're a creator, writer, or keen reader, explore Paragraph's early opportunities!
---
Roblox CEO to Add In-game NFTs
🤩
Before we get too bullish, note that David Baszucki said they're exploring adding NFTs to Roblox where it makes sense.
They probably won't be the ones onboarding millions of users to web3.
However, the CEO stated that it could be a great idea for Elton John (and other creators) to raise money for charity by releasing a set amount of NFTs as in-game assets.
Then, because those assets are NFTs, they could be transferred across other platforms to unlock multiple experiences.
A perfect example of how NFTs excel in ways their web2 counterparts simply can't.
And it looks like Roblox not only gets that, they're probably working on implementing it.
So, my friends… NFTs are getting acknowledged and we should all be celebrating that. 🥳
Immutable Partners with Ubisoft
🤝
Ubisoft, known for Assassin's Creed, teams up with Immutable to make web3 games.
The focus: combining mainstream gaming with owning in-game items on the blockchain, a big move for web3 gaming.
We don't know too much about the specifics of the partnership.
However, some hints point towards a new blockchain game, integrating Immutable into an existing Ubisoft project, or a 'collect to earn' NFT experience.
Time will tell what will come out of this partnership but it's a big step for Immutable, who's getting some serious recognition in the wider gaming ecosystem.
Illuvium to Launch on Epic Games
🚀
Illuvium, an NFT-based game on Immutable, is launching on the Epic Games Store.
The game merges open-world exploration with auto-battler elements and NFT transactions for in-game assets like virtual land.
Known for its impressive graphics, Illuvium is poised to be a leading 'AAA' blockchain game.
The Epic Games Store, already embracing blockchain games with NFTs, is set to include Illuvium in its lineup.
According to Statista, there were a whopping 230 million active users on the Epic Games Store worldwide in 2022. 🤯
This opens the door for potentially millions of users to interact with web3 games.
Let's recap Immutable's incredible web3 journey. 👇
---
The Future of Collecting is Onchain
⛓
Did you know that this week, Courtyard is launching the 'Web3 Week of Thanks'?
This is an initiative where they'll give away hundreds of Pokemon cards for free to those who participate.
Before you get involved, get to know Courtyard in our latest DOer podcast episode. On your favorite platform.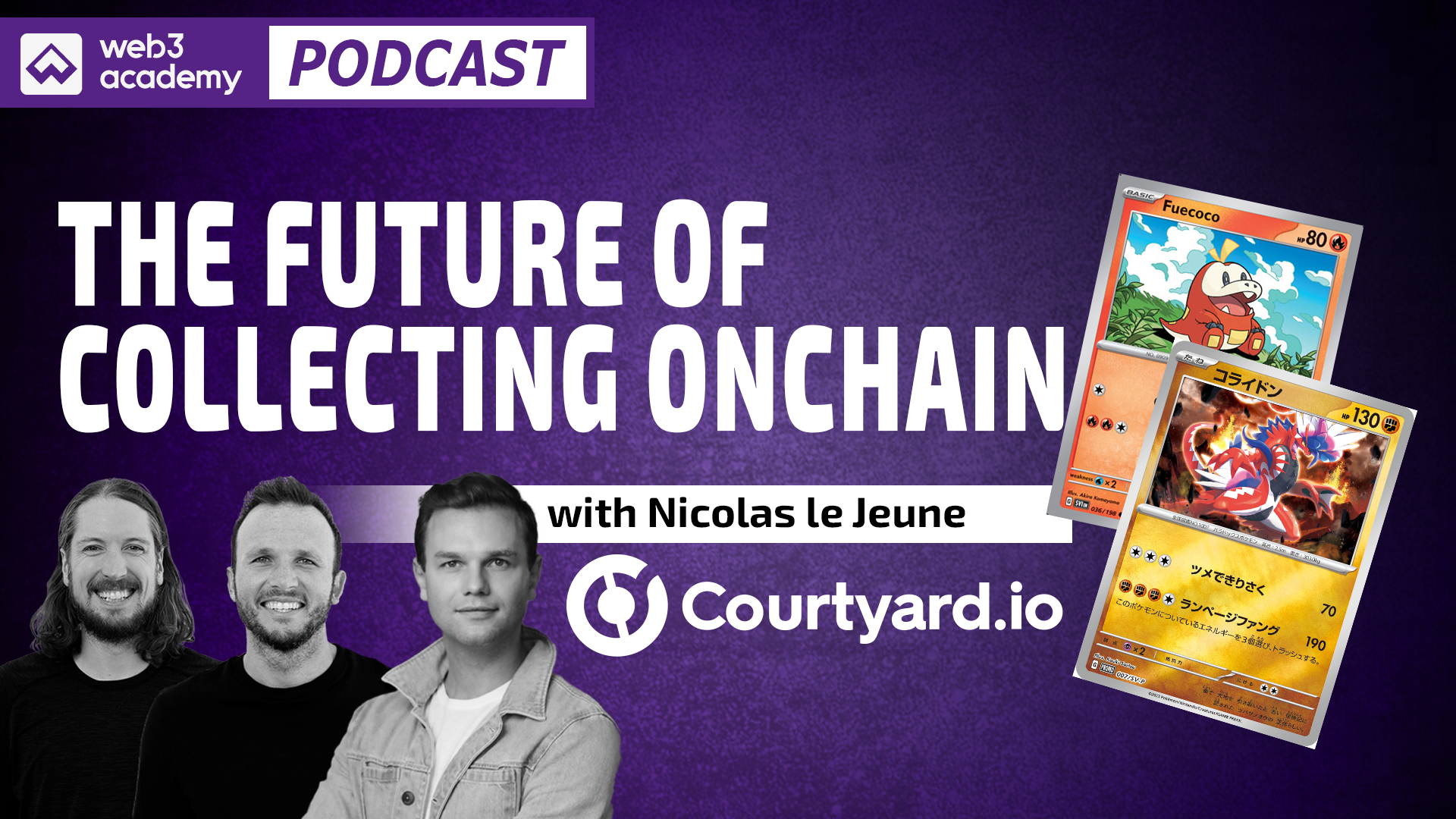 ---
Immutable's Impressive Journey – Moving Mountains
⛰
Robbie Ferguson & the Immutable team have been tremendously active over this bear market.
March 2022: Immutable reaches a valuation of $2.5 billion post-Series C funding.

July 2022: Launches a $500 million fund to fuel web3 gaming adoption.

March 2023: Forms a pivotal partnership with Polygon, enhancing infrastructure to support blockchain games.
Fast forward to today, and Robbie Ferguson is appearing on CNBC talking about Immutable.
They're also onboarding multiple games into the Immutable ecosystem every single day.
Its ecosystem is getting pretty big. 😅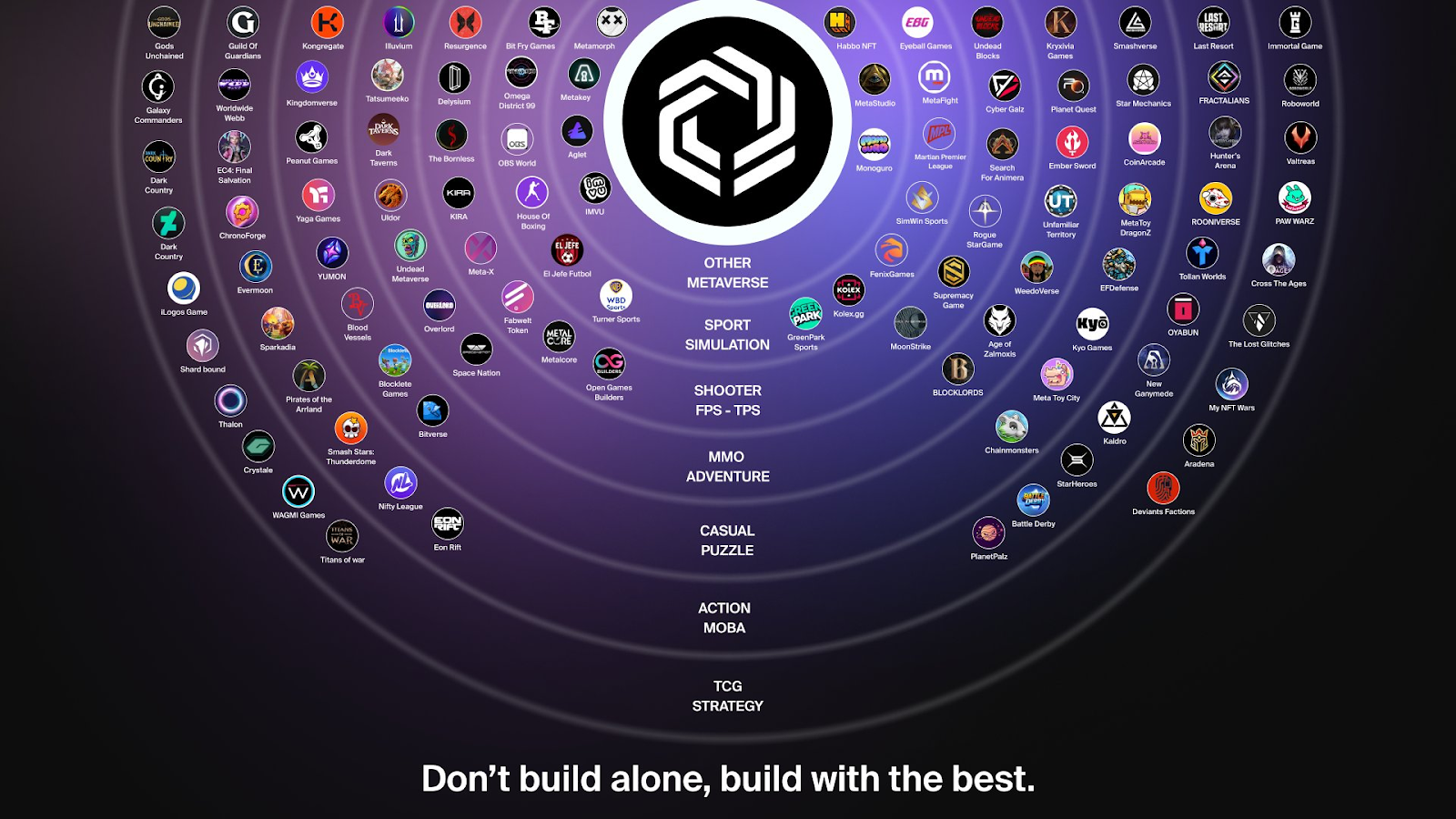 Furthermore, one thing to mention about Immutable is how it eliminates user-visible gas fees to streamline the experience for users and developers.
While there is gas on the Immutable blockchain, they're covering all of it right now to provide an unmatched UX.
Talking about UX, Immutable have also built native tools like Passport, Checkout, Orderbook and other APIs that are essential for developers who want to build web3 games.
They've simplified the experience for developers and bridged the gap between traditional game development and web3 integration.
It is part of the reason why Ubisoft chose to build with Immutable and nobody else.
And that has totally set them apart from everyone in the web3 gaming sector. They're by far the leaders of this industry.
So, if you want exposure to the web3 gaming ecosystem, you may want to look at $IMX.
I wrote a tokenomics report on $IMX a few months ago and I was fascinated. I instantly turned bullish on the potential of the token & shared that with the PRO members.
At the time of that report release, $IMX was ~$0.58. Today, 2.5 months later, it is at $1.11. 🚀
Get the lowdown on the tokenomics of $IMX & become a PRO member. 👇
Fun fact: If you use #web3 on Twitter, the Immutable logo will appear.

---
Thanks for reading. And remember, you're strong, you're powerful, you're alpha! ❤
How'd you feel about our read today?
---
Join us on Discord | Follow us on Twitter
Disclaimer: This article is for informational purposes only and not financial advice. Conduct your own research and consult a financial advisor before making investment decisions or taking any action based on the content.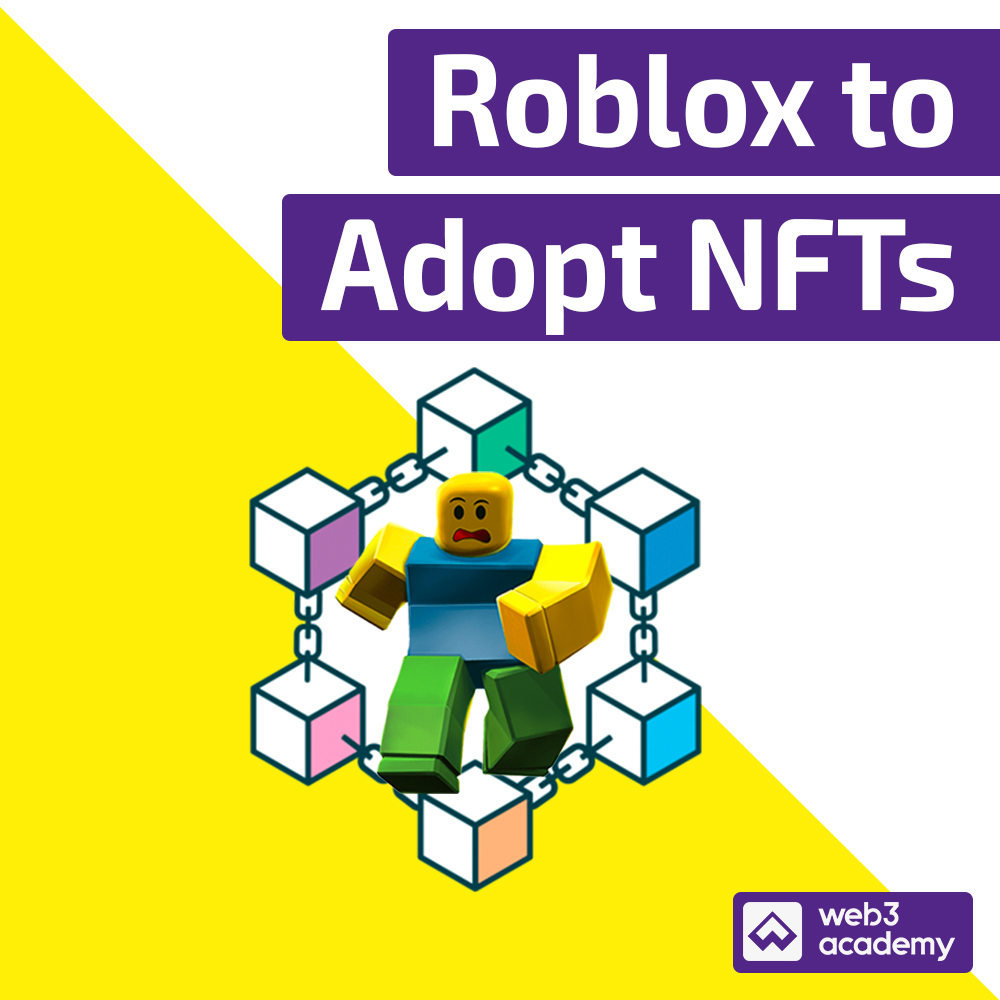 Collect this post to permanently own it.
Subscribe to Web3 Academy and never miss a post.