GM DOers! 😎
Last week, I attended 24 hours of presentations, across 3 days at The Permissionless ll conference, learning all about the future of web3, so you didn't have to. 🤝
In today's article, I'm going to summarize what I took away from 3 days of listening to speakers such as:
Vitalik Buterin (Co-founder of Ethereum)

Erik Voorhees (Crypto OG, founder of Shapeshift and Debate Winner vs. SBF)

Anatoly Yakovenko (Co-founder of Solana)

Ben Jones (Co-founder of Optimism)

Ethan Buchman (Co-founder of Cosmos)

Hester Piece (Commissioner of the SEC)

And many other founders and researchers within the web3 ecosystem
After 10+ coffees, multiple Texas BBQs and numerous breakfast tacos, here's the TL;DR of what I learned in Austin, Texas:
Onchain Consumer Apps are here (Base will make sure of it) 📱

Real World Assets are moving onchain… fast ($100 billion in the next 12 months…) 🏘️

Crypto Payments have reached an inflection point 💳

Global Permissionless Tech Accelerates Innovation 🌊

Asia crypto = Bull Market, USA crypto = Bear Market (Token 2049 > Permissionless) 🐂
I'm going to keep this one short and sweet, but here's my attempt at downloading everything I learned last week into your brain. 🧠⏬
---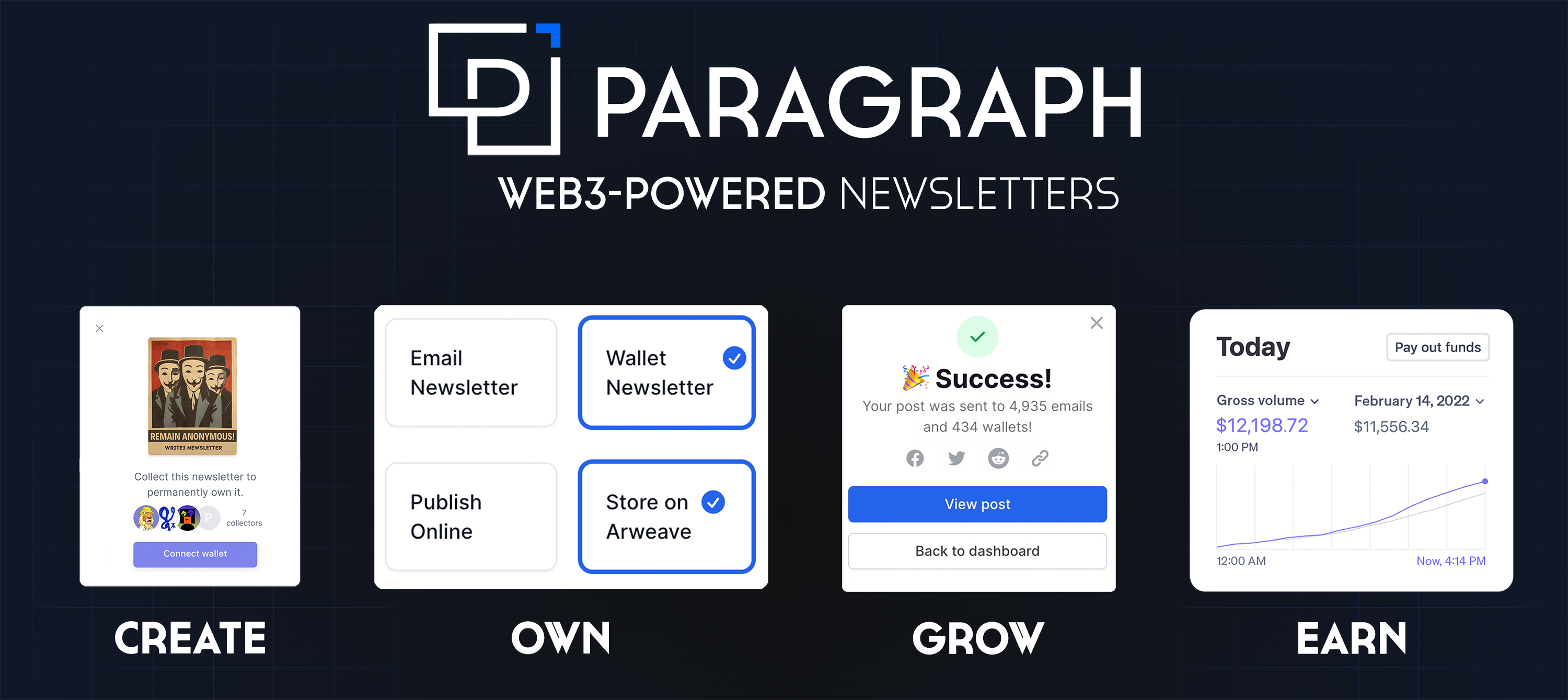 Paragraph powers modern newsletters, enabling readers to own their content and creators to share revenue with fans.
Web3 Academy has already transitioned to Paragraph because it's the future of newsletters.
If you're a creator, writer, or keen reader, explore Paragraph's early opportunities!
---
1. Onchain Consumer Apps Are Here 📱
At the Permissionless conference, these were referred to as Consumer Crypto Apps, however I'm rebranding that term immediately to Onchain Consumer Apps.
Say it with me: 👏Onchain 👏Consumer 👏Apps 👏
So WTF is that?
These are apps that are built onchain that are made for normal consumers. They look and feel like a normal app, yet they provide the benefits of being onchain: ownership, self-custody, permissionless, etc…
Friend.Tech is the first real Onchain Consumer App we've seen, and while it's not perfect, here's what makes it different:
Gas fees are abstracted away 🧑‍🦯

Onboarding requires nothing but a phone number or email 📧

An existing crypto wallet is not required 😲

A self-custody crypto wallet is automatically created with your account (via account abstraction) 💳

There is no signing transactions and redirecting to your external crypto wallet (via account abstraction) 👏
The experience of using Friend.Tech is more akin to using a typical web2 application.
Familiarity in the UX is extremely important to onboard new users to Onchain Consumer Apps and Friend.Tech has done a pretty good job of it.
There is room for improvement no doubt, but I won't get into that today.
So how do I know there are more to come? Because the Base team said multiple times throughout the conference that this is their #1 priority.
Jesse Pollak, the lead at Base, tweeted this out during the conference and said he had more than 300 DMs of teams building Onchain Consumer Apps on Base.
Not to mention, Friend.Tech alone made Coinbase more than $500k USD in profit in the last month, as you can see on the infographic below... of course this is their #1 priority!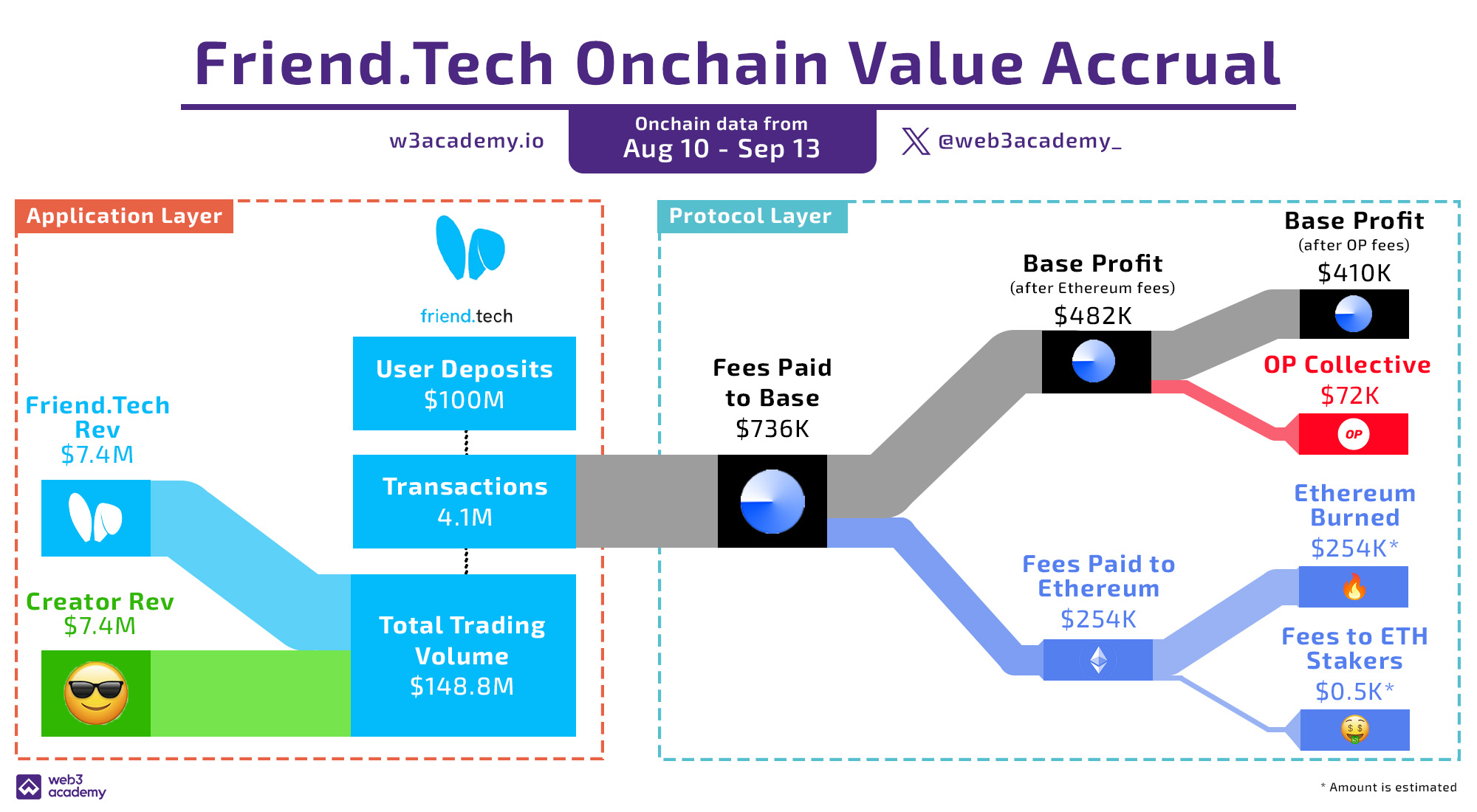 P.S- This infographic is a sneak peek from last week's PRO report on the Onchain Value Accrual of Friend.Tech.
We recommend you read it to understand how value flows onchain and who benefits from Onchain Consumer Apps.
And if you want to receive weekly reports where we help you build and invest successfully in web3, then PRO is for you.
We've also been told that we solve marital disagreements every now and then. 😅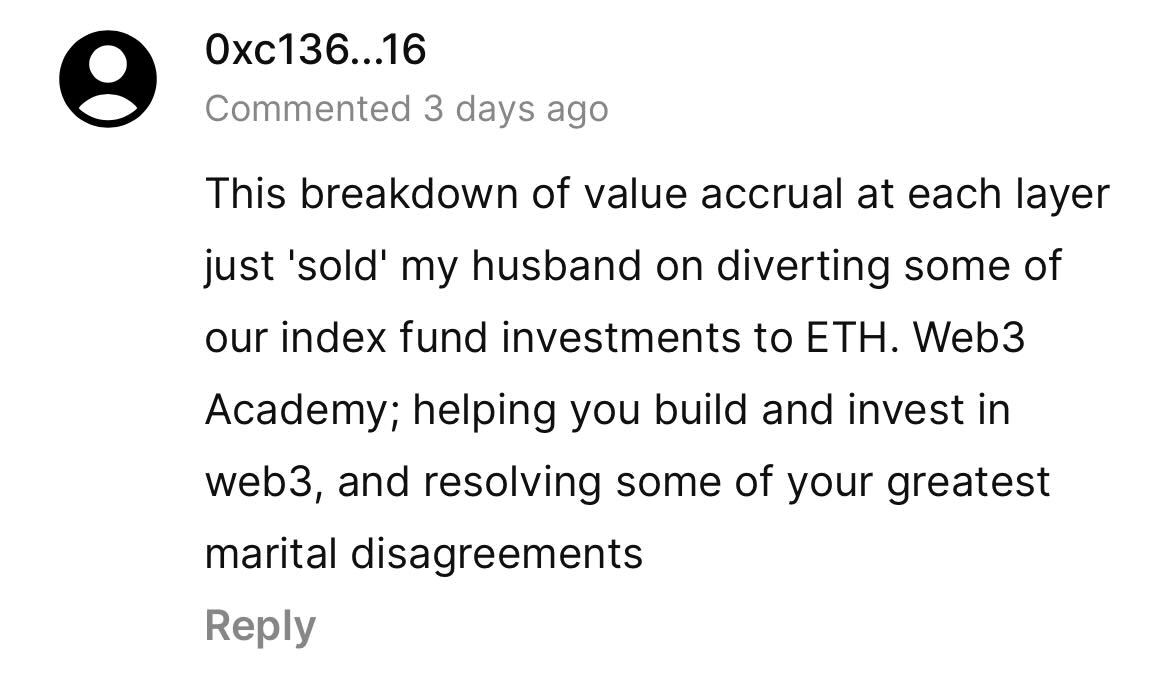 Anyway, to recap, Onchain Consumer Apps are here. Check out some examples that are already being built on Base: Draft Shares, Blackbird and Basepaint. And have some fun. 😉
2. Real World Assets Are Moving Onchain… Fast 🏘️
Dollars 💲 are real-world assets (RWAs), so this title is a bit obvious, as Stablecoins are easily the killer app of web3.
But it's more than just dollars. Bonds, equities, real estate, and more are moving onchain at a significant rate.
We shared some interesting charts on this in our PRO report 2 weeks ago too, but here's what I learned at the Permissionless Conference…
In a DeFi panel discussion with Stani (Founder of AAVE & Lens), Kain (Founder of Synthetix), Mary Lader (COO of Uniswap), and Robert Leshner (Founder of Compound & Superstate), Robert hit us with a big-time reality check explaining why institutions are not yet onchain.
The reason has little to do with UX, security, or understanding it. He mentioned that institutions not only "get" DeFi, but they mostly think it's awesome!
The reason they don't use it is because they simply don't like our assets ($ETH, $BTC, etc.)
Robert said: "The institutions want to use DeFi for their assets (bonds, equities, etc.), not our assets. And this is the big divide that will define the next 10 years of DeFi."
This is why Robert left Compound, a multi-billion dollar DeFi protocol he founded a few years ago, to build Superstate, a new DeFi protocol for RWAs.
RWAs have already surpassed more than $1 billion onchain, and Robert estimates this will reach $100 billion in the next 12-18 months. 🤯
While RWAs aren't the decentralized assets that us crypto natives love, they just might be the trojan horse to onboard institutions and the mainstream (via stablecoins) onchain.
Once they see that the onchain life is the best life, they won't be leaving… and they may even start liking our assets too! 😏
3. Crypto Payments Have Reached an Inflection Point 💳
15 years ago, Satoshi Nakamoto released the Bitcoin whitepaper promising peer-to-peer digital payments using blockchain and cryptocurrency.
That vision has still yet to be realized… until now! 👀
It turned out that Bitcoin was better used as a store of value rather than a means for payments. Not only are the fees too high and transactions too slow on Bitcoin, but a volatile asset like Bitcoin is simply not a great tool for everyday payments in today's world.
Instead, we needed to wait for blockchain technology to develop in order to provide a truly useful means of digital payments.
Here's what we needed: Blockchains → Smart Contracts → Stablecoins → DeFi → Faster L1s and L2s → Account Abstraction.
Now that all of those pieces have come together, we finally have what we need in terms of the tech stack to provide fast, cheap, and global digital payments in a currency that the world already understands (dollars).
There are still some pain points, like paying for gas in another currency, gibberish wallet addresses, bridging, and others.
However, because of account abstraction, we've reached a point where those pain points can be abstracted away under the application layer, making crypto payments as easy as sending a link. 🔗
Beam is one of many apps that is doing this, as you can see in the image below.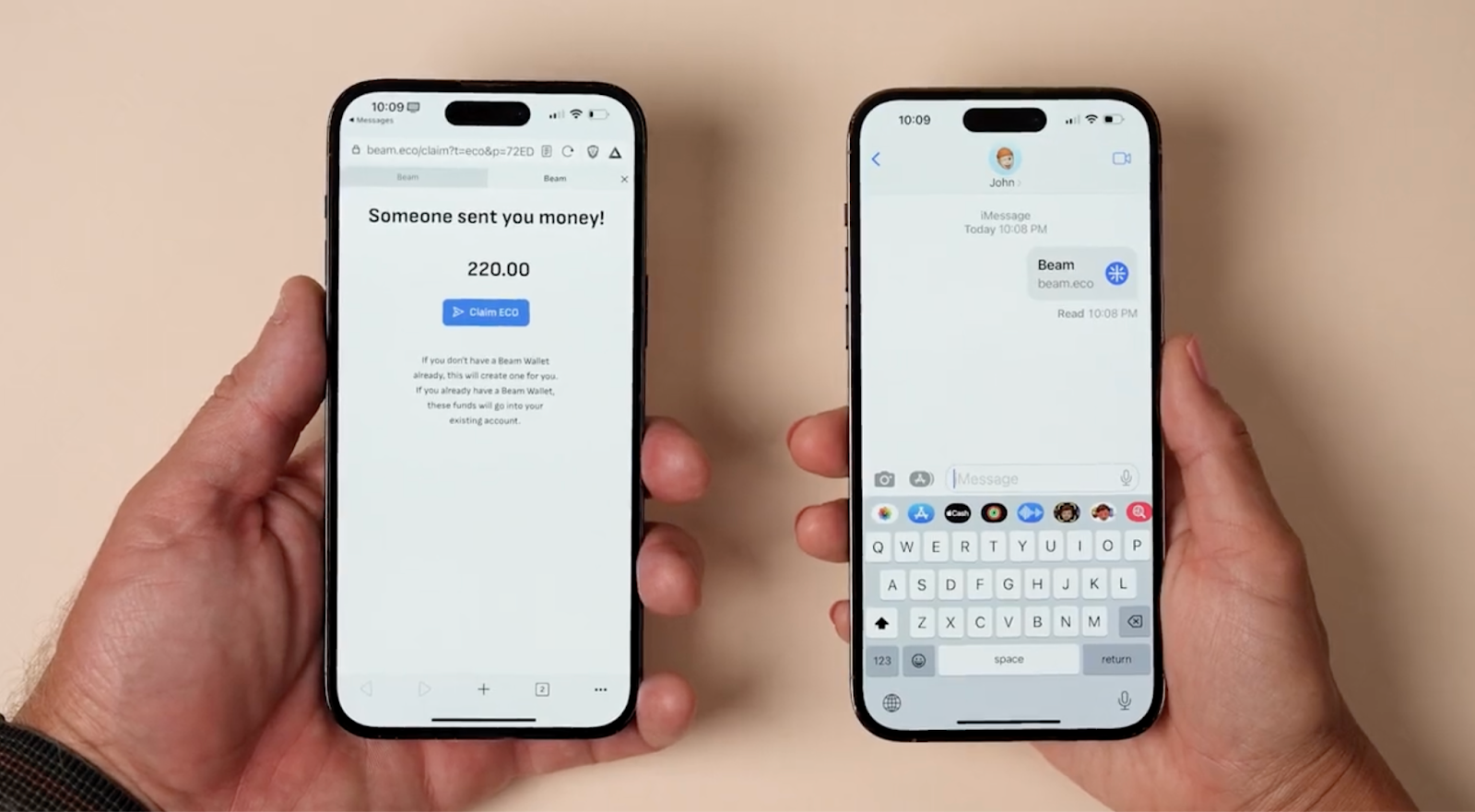 Additionally, in just the past few weeks, we've seen massive applications like Grab (181M users), Telegram (800M users), Opera (350M users), and more integrate web3 wallets for seamless crypto payments.
I expect this trend to grow exponentially in the coming 12-18 months and be the most important catalyst in onboarding the next billion people onchain. ⛓️
---
Speaking of exponential growth...
NFTs are Going Mainstream... But Don't Tell Anyone 🤫
Yes, we believe that NFTs are going mainstream, but not in a way you may think.
Let Jay & Herbie explain! Listen on your favorite podcast platform. 👇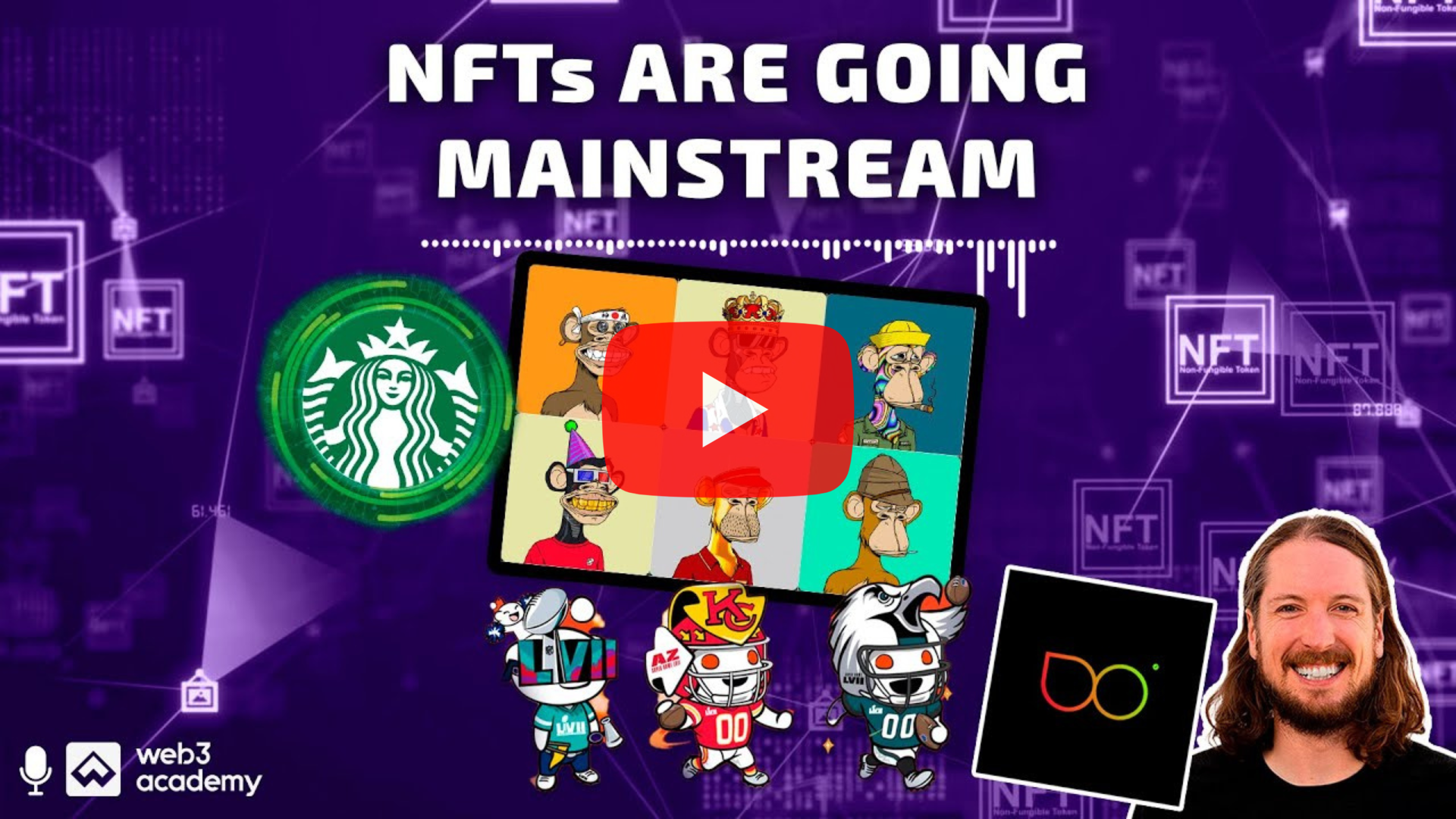 ---
4. Global Permissionless Tech Accelerates Innovation 🌊
The speed at which blockchain technology and the web3 ecosystem is building and innovating is unheard of. 😲
Outside of the internet, we rarely see technologies that are fully open-sourced, permissionless and global.
In web3, our building efforts are compounded due to maintaining an open source ethos, but also the building here simply never stops.
When the Americas close their laptops to sleep, Asia is full-on in building mode. And when Asia closes their laptops, Europe and Africa pick up the slack. ♻️
On the final day of Permissionless, Vitalik Buterin (Co-founder of Ethereum) Zoomed into the conference to share an update on the future of Ethereum from somewhere in South East Asia (SEA).
Vitalik mentioned that in the last couple days he spoke with 4 different companies across SEA building crypto wallets using account abstraction. I spoke with another 4 or 5 here at Permissionless.
But here's the crazy part from that... If you remember our update from ETH Denver back in February of 2023, the big takeaway was that the industry needed to start focusing on account abstraction.
6 months later and we have Onchain Consumer Apps, Crypto Payments and Smart Wallets everywhere – all enabled as a result of account abstraction! 🤯
That's how fast this industry builds and innovates. 💪
Don't expect things to slow down anytime soon.
5. Asia Crypto = Bull Market, USA Crypto = Bear Market 🐂
There were two crypto conferences happening at the same time, Permissionless in Austin, Texas and Token 2049 in Singapore.
From what I heard from those in Singapore, the Token 2049 conference felt like crypto was in a full-on bull market. Whereas although Permissionless ll was an excellent conference, the excitement was limited.
Last year in Palm Springs, the Permissionless conference had almost 10,000 people, with lineups around the building to get registered, big-time events, speakers from traditional tech, and people from all walks of life (devs, founders, finance bros, artists, musicians, and plenty of newbies).
This time around there were no artists, musicians or newbies and there were probably less than 1,000 people at the conference.
Don't get me wrong, true builders were at this conference and these are the best times to build, network and get shit done rather than be distracted by the hype like in a bull market.
However, Token 2049 had over 10,000 attendees and the vibes were high. People were focused and building but also excited and feeling the bull market vibes.
Permissionless was filled with sessions around the regulatory environment and on the last day, news of the SEC suing Mila Kunia and Ashton Kutcher for their NFTs broke. 🤦
It's evident that U.S. regulators are hindering crypto innovation, driving builders to relocate abroad.
As a result, Asia is nurturing a thriving web3 ecosystem, with regulatory support that sets it apart from the U.S. landscape.
The U.S. needs to get their shit figured out because the global community is advancing in the blockchain space—with or without them.
PSA: Go To A Crypto Conference! 🤩
Friends, if you have yet to go to a crypto conference, GO!
There is no better place to learn and grow your network than at these conferences.
There's something about shaking hands and drinking a beer with others building in the space that gives you more conviction and a better understanding of just what's happening here.
Plus, you have the opportunity to connect with the best of the best right now. That possibility won't be there forever.
Crypto and web3 are a once in a lifetime opportunity, going to a crypto conference will help you capitalize on it!
---
Thanks for reading. And remember, you're strong, you're powerful, you're alpha! ❤️
See you soon. ✌️
---
Join us on Discord | Follow us on Twitter
Disclaimer: This article is for informational purposes only and not financial advice. Conduct your own research and consult a financial advisor before making investment decisions or taking any action based on the content.