GM DOers! 😎
Let's talk about a token with no utility, no roadmap, no promises and no expectation of financial return.
A token based 100% on memes, called $MEME.
$MEME is a token intended to power the Memeland ecosystem, developed by meme-centric platform 9GAG.
9GAG introduced Memeland in April 2022 and has since launched 3 NFT collections and now a token. 👀
Last week $MEME raised $10 million in 42 minutes. 🤯
This definitely caught our eye, so we're here to give you the lowdown…
What is Memeland?

What are the various Memeland NFT collections?

What is the $MEME token?

Our 3 takeaways
---
Time to Look Onchain
👀
🔛
⛓
Hope to see you in our Eyes On Chain event in Discord tomorrow, at 12PM EST.
We look onchain to discover the latest investment & building opportunities and make sense of where the onchain world is heading next.
Everyone is welcome to join.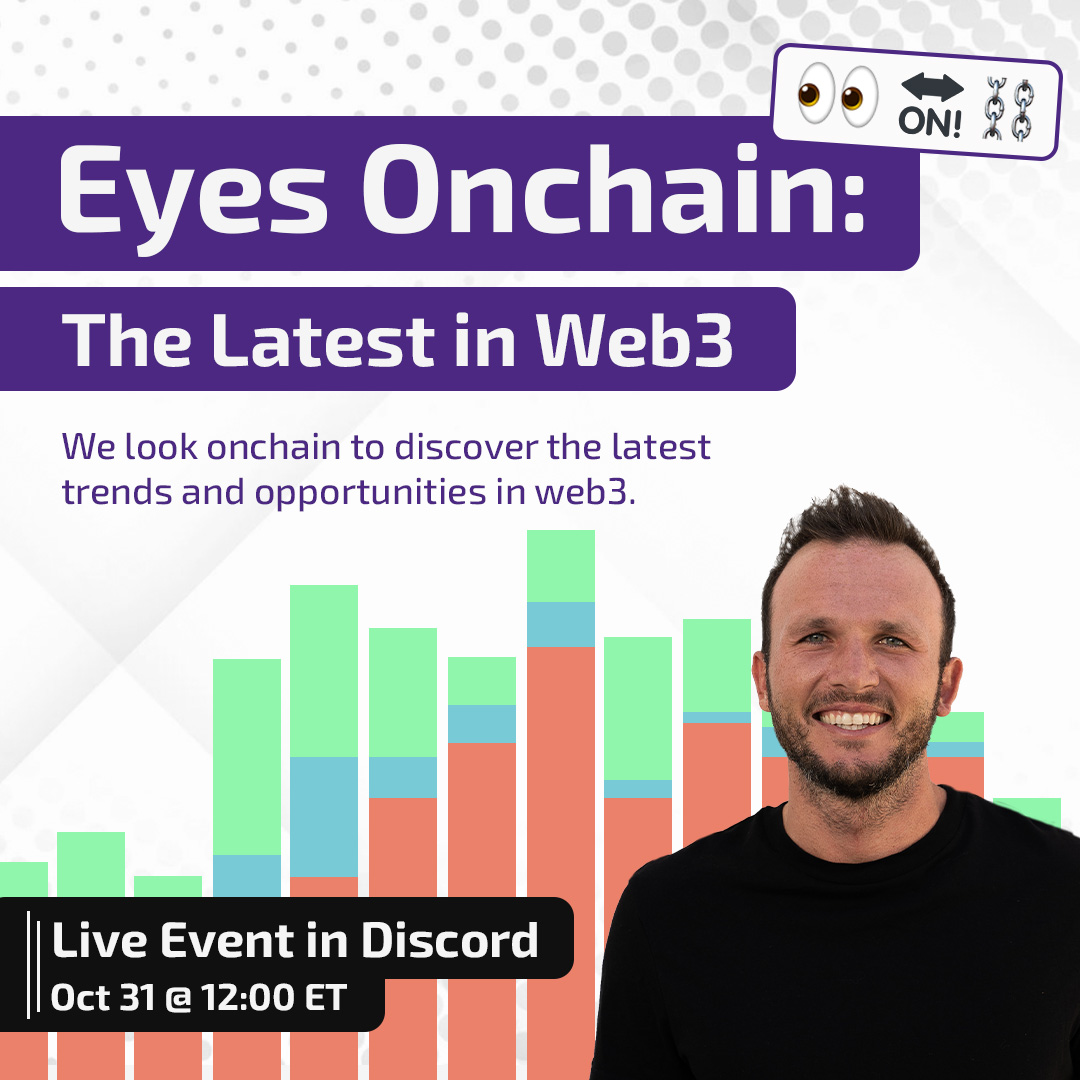 ---
Let's dig into Memeland. 👀
---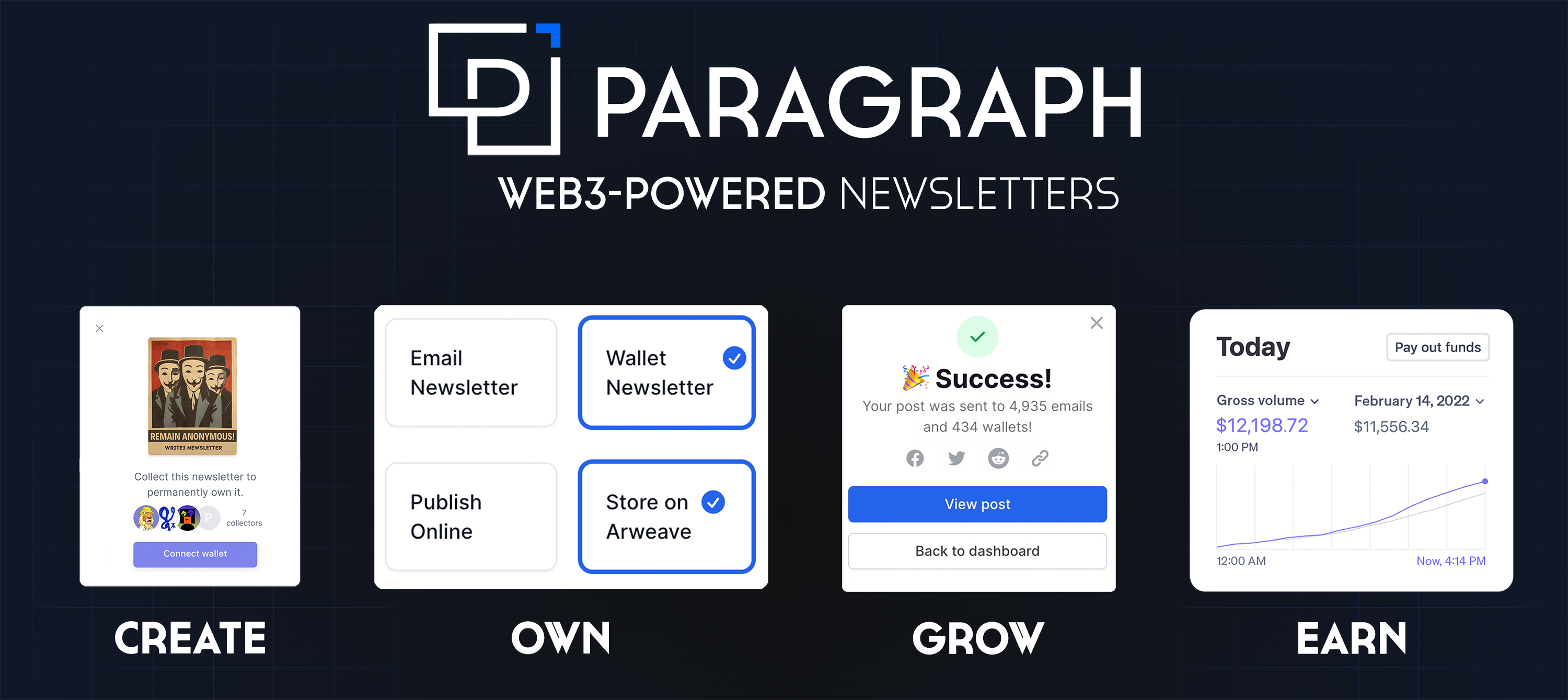 Paragraph powers modern newsletters, enabling readers to own their content and creators to share revenue with fans.
Web3 Academy has already transitioned to Paragraph because it's the future of newsletters.
If you're a creator, writer, or keen reader, explore Paragraph's early opportunities!
---
What is Memeland?
🤡
Memeland, created by meme giant 9GAG, is a playful blend of memes and blockchain, launched in April 2022 to offer a digital playground for meme lovers.
With a strong social media backing of 200 million followers, Memeland rolled out unique NFT collections like MVP, Potatoz, and Captainz.
These collections are more than just digital assets—they're keys to a broader, fun-filled Memeland ecosystem.
Let's go through each collection. ⏬
First up, the MVP collection. It's like a VIP club in Memeland with only 420 NFTs in existence, launched in June 2022.
Owning one gets you some cool freebies and first dibs on upcoming Memeland drops. Plus, you get to hang out in an exclusive chat room on Discord.
The current floor price is 48 $ETH. 🤯
Then there's the Potatoz collection, launched in July 2022 as a free mint.
These 9,999 digital spuds give you a chance to win weekly prizes, get early access to new stuff, and even access to real-life events.
Current floor: 1.9 $ETH.
Lastly, the Captainz collection, with a 9,999 supply, is your avatar in the Memeland ecosystem.
This collection launched in January 2023 at 1.069 $ETH per mint, and quickly gained attention thanks to the fire art.
Current floor: 5.6 $ETH.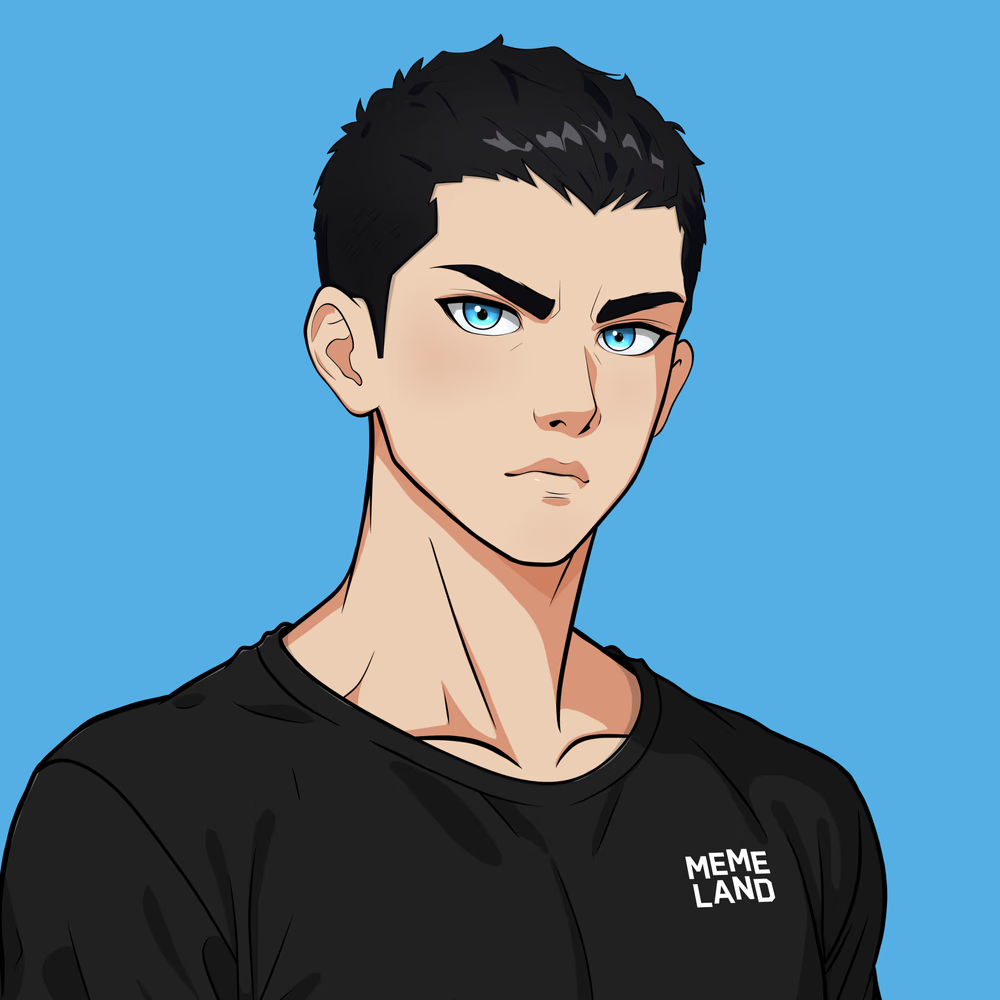 With these 3 NFT projects, Memeland has opened up an entire ecosystem, which they now aim to power with the $MEME token.
Let's chat about that. 👇
---
Who Made Billions of $$ From NFTs?
In our onchain report last week, we looked at where the value flowed from NFT marketplaces, specifically OpenSea.
Here's a sneak peek. 👀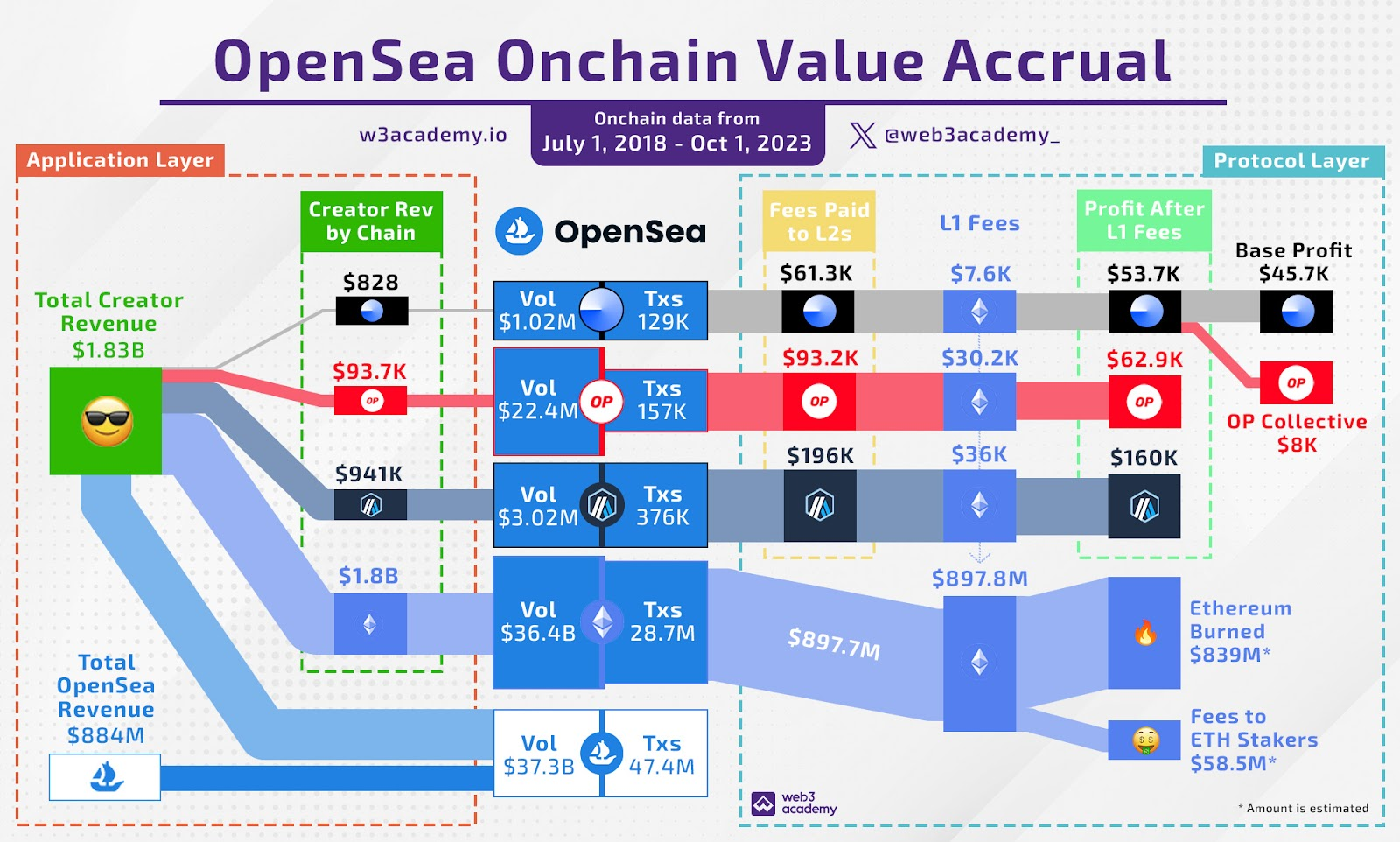 ---
The $MEME Token – Raising $10M in 42 Minutes
🤯
Earlier on, we touched upon the sensational 'fire sale' of $MEME that raked in a cool $10 million for the Memeland squad. 🔥
The ticket to this fiery sale was holding a Memeland NFT. No NFT? No worries! Captainz or Potatoz holders had the golden ticket - a waitlist code that they could share.
With a code in hand, a mini-quest awaited:
Dive into the Memeland game

Score 69+ coins

Submit your wallet & code

Share a particular post on X
Completing this quest scored you a lot in the fire sale.
1 lot granted you the chance to snap up $300,000 $MEME for $300 (paid in $ETH).
Now, the more Memeland NFTs you hold, the more lots you could've scored.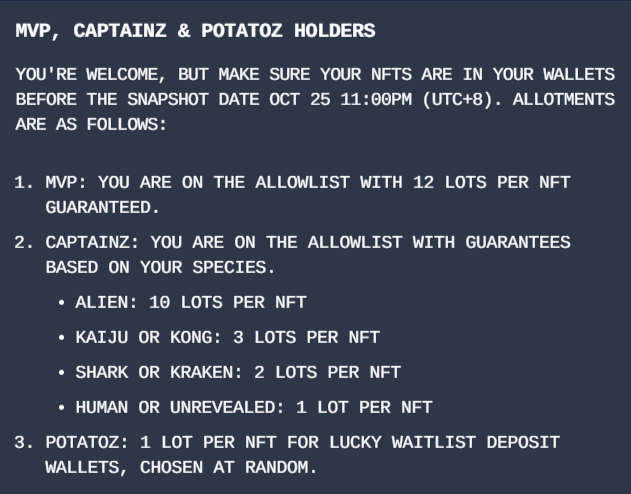 Fire Sale Footnotes:
11% of the total $MEME supply – 7.59 billion – was set aside for the fire sale

1.89 billion tokens unlocked on day 1

The rest are unlocking daily over 18 months

Trading is not yet live for $MEME tokens.
So what about the rest of the total supply, which is 69,000,000,000?
Two words: Farming and Airdrop.
Shortly after the sale, Memeland announced that users can stake $BNB, $TUSD, and $FDUSD on Binance to farm $MEME ahead of launch.
Also, $MEME will be listed on Binance on the 3rd of November, 2023, at 08.00 UTC.
But that's not all. An airdrop is on the horizon for the active crowd.
Though the exact playbook remains under wraps, being a buzzing bee on Twitter and Discord around Memeland & Memecoin is a good start.
So, apart from the $10 million that they've already raised, Memeland will continue to distribute tokens through various ways in the future.
Now, a little heads up – Memecoin wears the 'no utility' badge proudly.
Here's a snippet from the Memecoin whitepaper: "There is no roadmap, and there is no promise or expectation that any ecosystem will even be developed for $MEME. $MEME is completely useless and for entertainment purposes only."
Keep reading to get our 3 takeaways. 👇
---
The Onchain Gift Shop Week 3
Collect this newsletter for free and you could win…
3x ZenChests NFT (floor $90)

1x Overpriced Jin NFT (floor $54)

1x Web3 Academy Onchain Hat (Value $50)
Once you collect this newsletter, head to the Onchain Gift Shop to enter into the Week 3 raffle.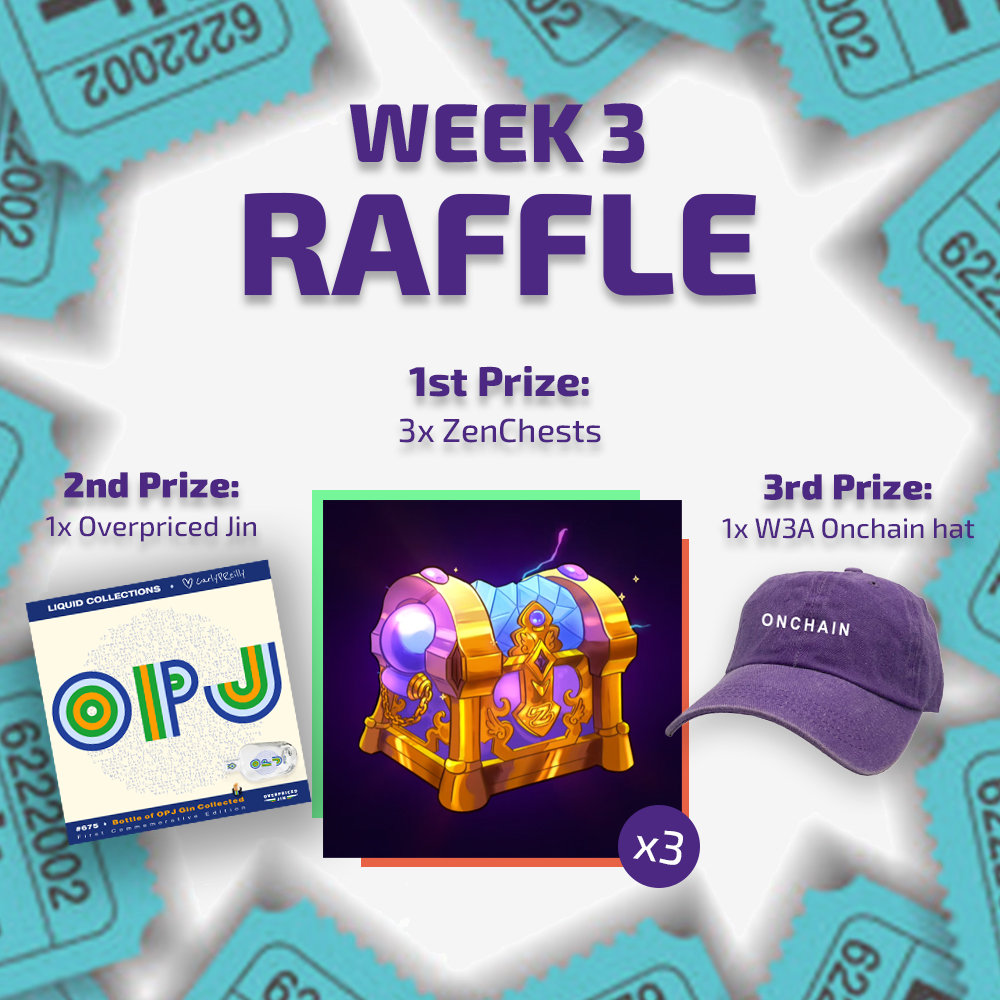 ---
Wrapping Up
🧵
3 Takeaways on $MEME
Here are our three cents on the buzz around $MEME:
First up...🥇
While the cryptoverse is no stranger to meme coins, $MEME stands apart.
Why? It's the brainchild of the stellar team at Memeland, orchestrated by the meme maestros at 9GAG.
Unlike the typical meme coin creators, this one's backed by a team with a solid track record in grabbing the internet's attention.
When dissecting a project, a top-notch team is a solid green flag, and here, it's a loud one.
Secondly...🥈
The candid transparency around $MEME is refreshing.
"It's all for the memes" - no roadmap, no utility, no promises, but pure meme magic.
This level of honesty sets a low bar, offering a clear slate to wow the crowd later. Because no memecoin is meant to be a memecoin forever.
Look at Dogecoin morphing into a payment mode or Shiba Inu flexing its own blockchain muscles.
Right now, the plan is likely just to build hype and grow the value and reach of Memeland & $MEME.
But in the long term, I'm sure that Memeland CEO Ray Chan, who is one of the greatest internet founders of our generation, has a plan.
And out of all memecoins, I'd bet on $MEME long term because of Ray and the team. Not to mention that with a $10 million treasure chest now at their disposal, who knows what meme marvels await?
Lastly...🥉
Skipping the airdrop route is intriguing.
Unlike BAYC's ApeCoin airdrop, $MEME leveraged its launch as an opportunity to raise capital.
This is likely possible because of the fact they're operating from Hong Kong, facing friendlier regulations than projects building in the West.
And it worked!
They've now got a treasury to use in order to build products & create a sustainable business which I believe they can do because of their savvy team.
I'm not saying you should buy $MEME! Do your own research!
But what's your take? Are you bullish on Memeland & $MEME?
Let us know by replying to this email with a Yes/No!
---
Thanks for reading. And remember, you're strong, you're powerful, you're alpha! ❤
How'd you feel about our read today?
---
Join us on Discord | Follow us on Twitter
Disclaimer: This article is for informational purposes only and not financial advice. Conduct your own research and consult a financial advisor before making investment decisions or taking any action based on the content.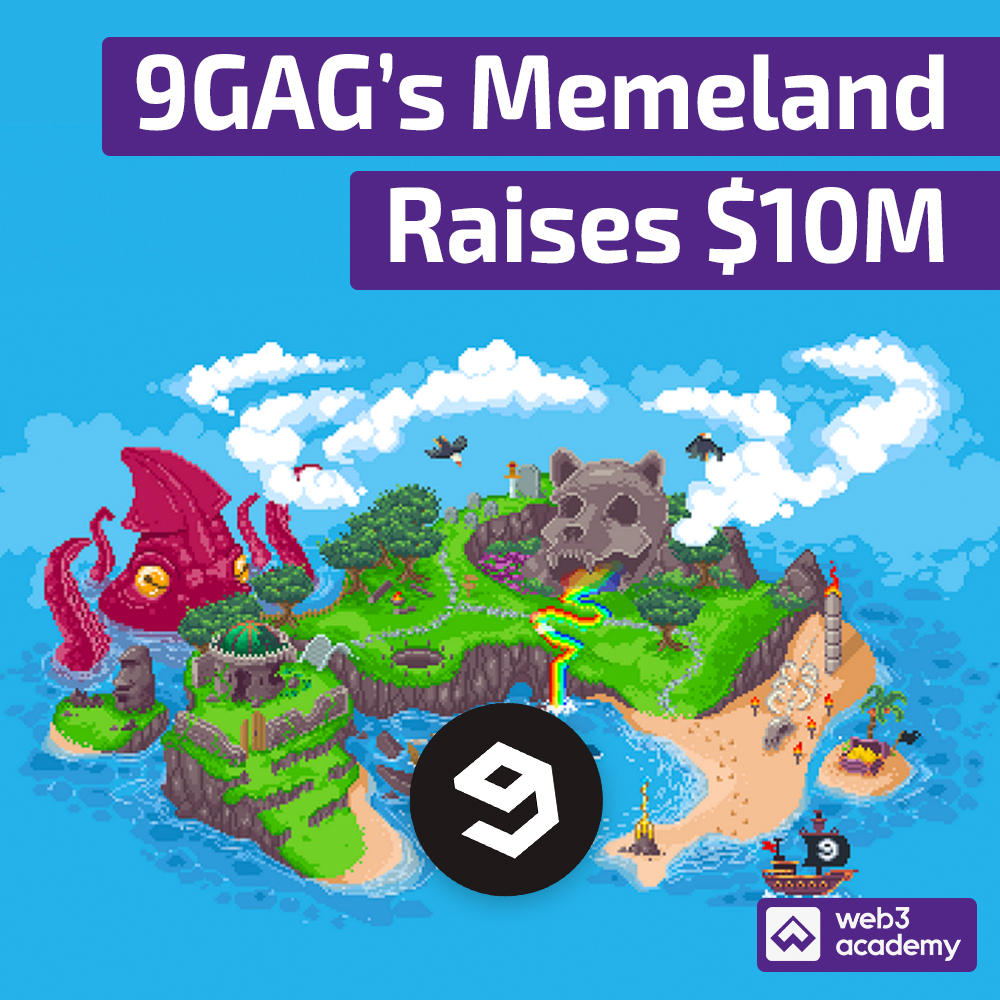 Collect this post to permanently own it.
Subscribe to Web3 Academy and never miss a post.