GM DOers! 😎
The sportswear titans, Adidas and Nike, that have been ruling the physical world are about to rule the digital realm too. 🚀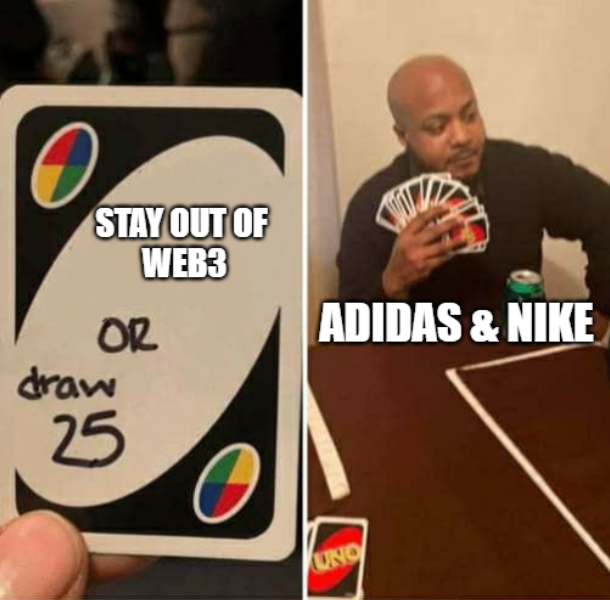 This week, Nike laced up their game, unveiling their latest sneaker, 'TINAJ', via their web3 brand, .Swoosh, and a pair of Dunks via their NFT Studio, RTFKT. 👟
Meanwhile, Adidas teamed up with Moncler, not just launching a fresh line but gifting lucky fans with a complimentary NFT! 🎁
Today, we'll tell you all about these big moves. But first, we'll start with a short recap of what Nike & Adidas have done so far in web3 – because they're not newbies anymore. 👀
Btw… We're expanding our team – if you think you could write this newsletter, then reach out! 🗣️
We are seeking a dedicated and hardworking content writer who can help us scale our content across Newsletter & Twitter.
LFG ⏬
---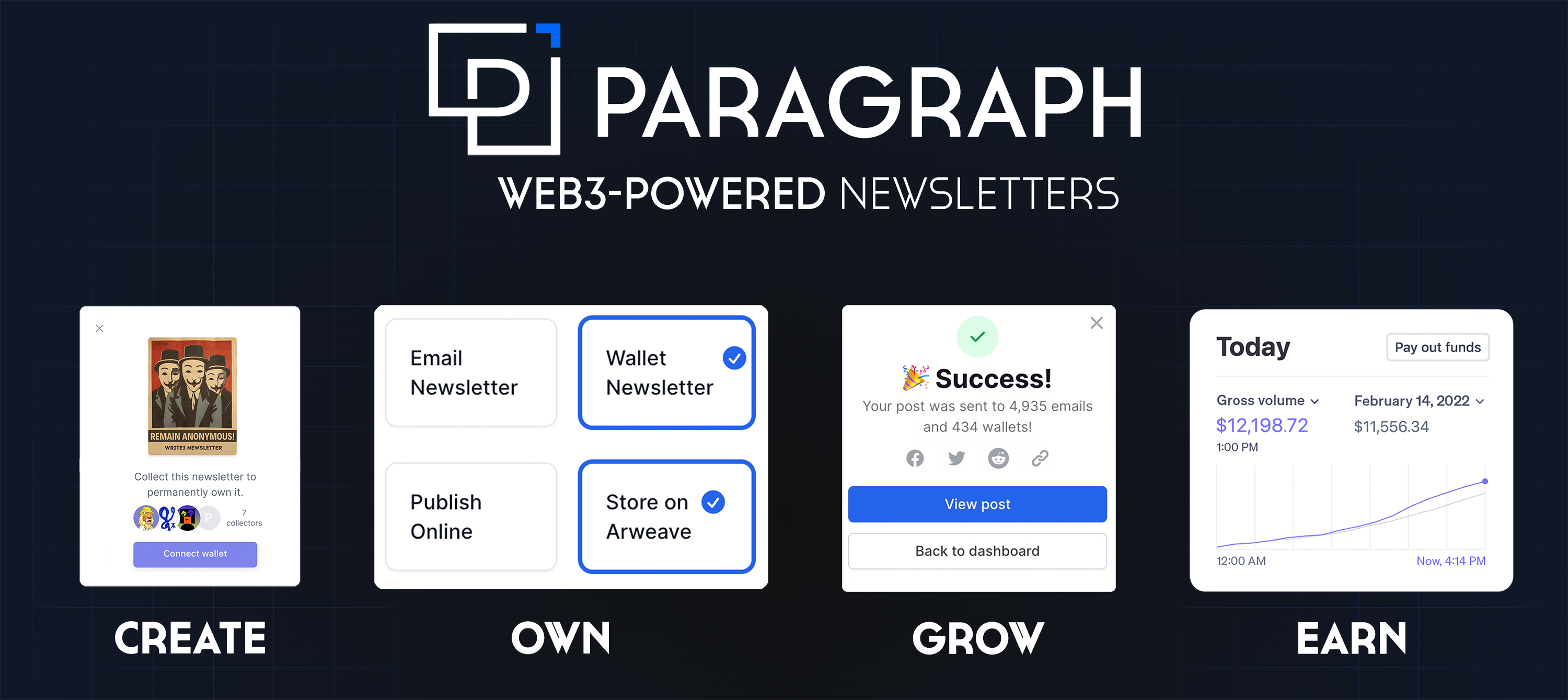 Paragraph powers modern newsletters, enabling readers to own their content and creators to share revenue with fans.
Web3 Academy has already transitioned to Paragraph because it's the future of newsletters.
If you're a creator, writer, or keen reader, explore Paragraph's early opportunities!
---
Nike & Adidas Web3 Journey 🛣️
Nike's Web3 Timeline:
🚀 2021:
Acquired NFT Sneaker Studio RTFKT.

Launched NIKELAND on Roblox.
🚀 2022:
Released CryptoKicks, NFT sneakers with a physical counterpart available in May 2023.

Started .Swoosh, a digital community and marketplace for virtual Nike products.
🚀 2023:
Collaborated with EA to include Nike NFTs in their games.

Introduced the TINAJ sneaker line – more about this today.
Adidas' Web3 Timeline:
🚀 2021:
Entered web3 with the purchase of BAYC #8774 and set up a web3 Adidas Twitter account.

Released their first batch of 30,000 NFTs.
🚀 2022:
Offered NFT holders the chance to get physical apparel and change their Phase 1 NFT to a Phase 2 NFT.
🚀 2023:
Allowed Phase 1 and 2 NFT holders to exchange their NFT for an ALT by Adidas PFP.

Gave ALT holders the ability to connect to the Adidas CONFIRMED app via Tokenproof for exclusive purchases.
This is just scratching the surface, but hopefully, it'll serve as enough context as we take a look at what Nike & Adidas have been up to this week. 👀👇
.Swoosh TINAJ Sneakers 👟
Meet the first physical product released by Nike's web3 platform, dotSWOOSH. 🥳
The name of this pair is TINAJ, which stands for This Is Not A JPEG – great name. 😅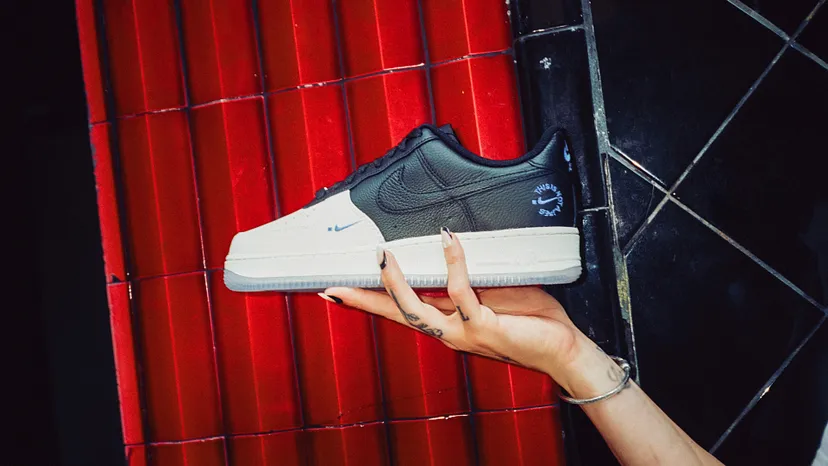 These sneakers will cost $120 and will be released at 9AM PST on October 20th, exclusively to .SWOOSH members, via the SNKRS app.
To qualify, you need to have purchased and revealed at least one Our Force 1 Box – these can't be purchased anymore. 😢
If you own an OF1 Box, you can reveal it by October 16th to be able to order these sneakers.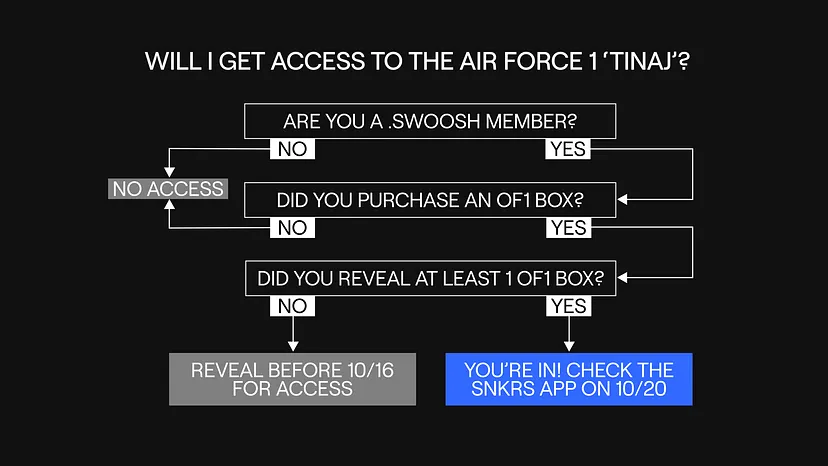 Nike's Other Sneakers 👀
This week, Nike's RTFKT also announced details for the brand-new pair of Dunks they're launching.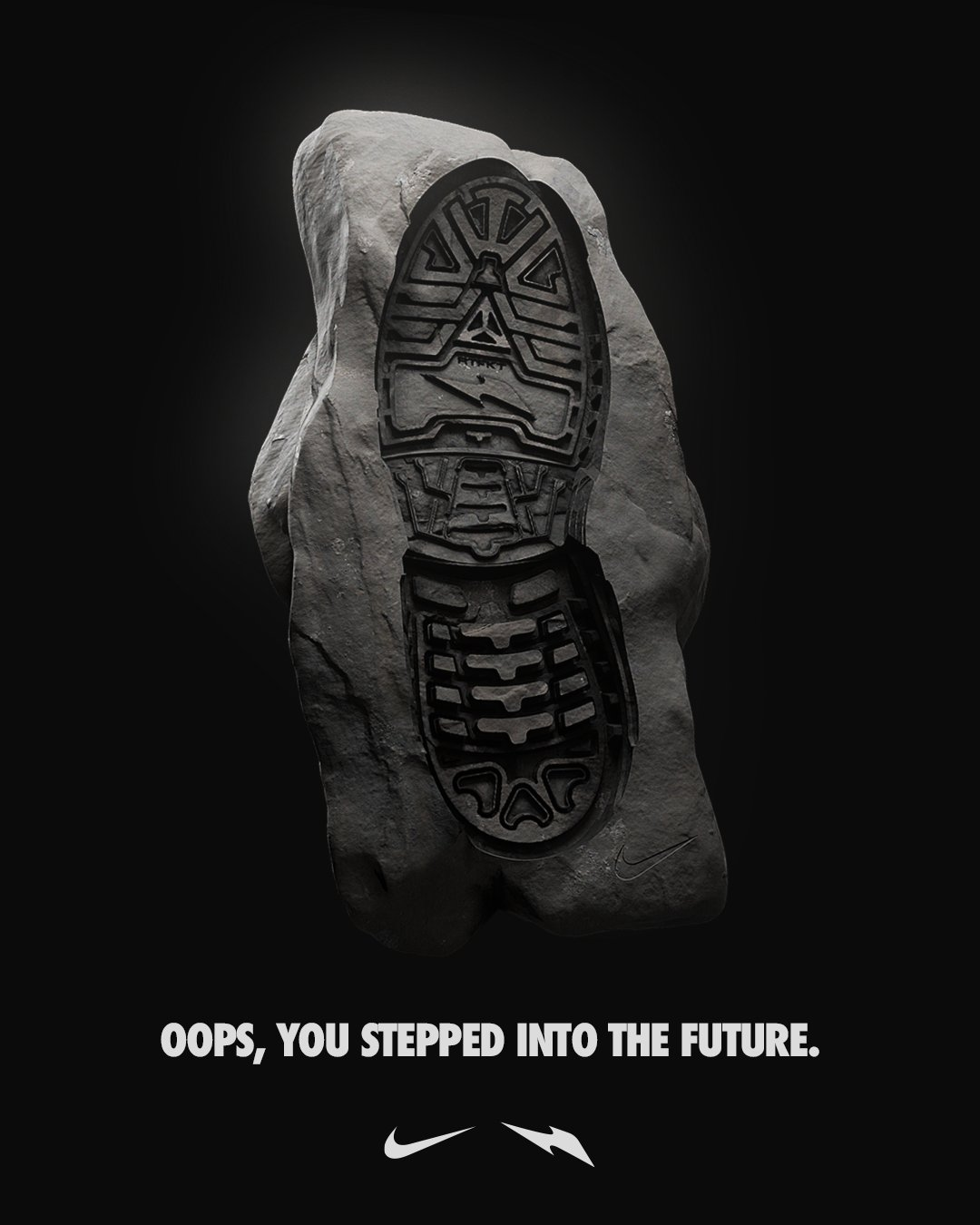 Our friend Tpan has put together a TL;DR of the key dates for RTFKT's sneaker launch.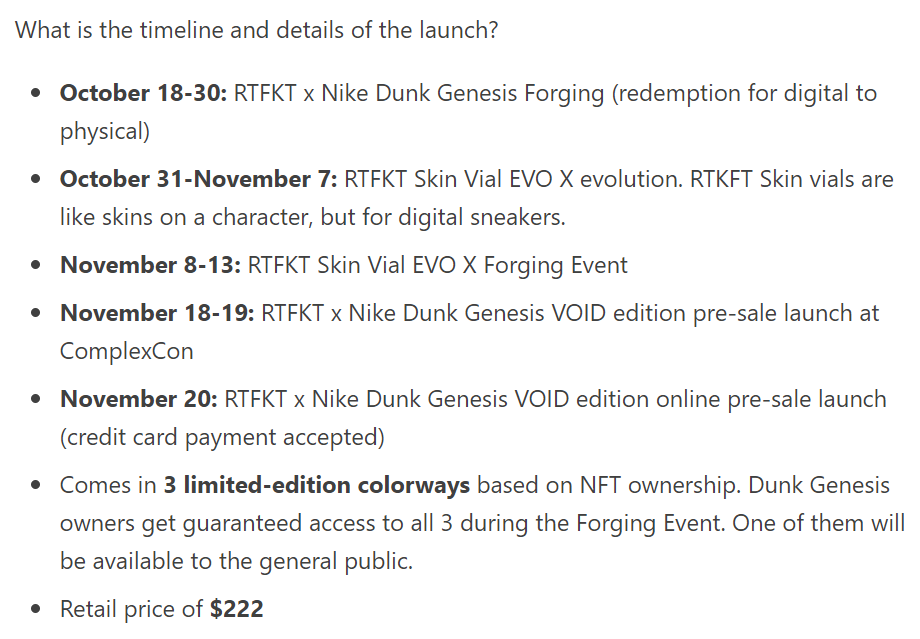 And that's not all. Earlier this year, RTFKT also unveiled the CryptoKicks.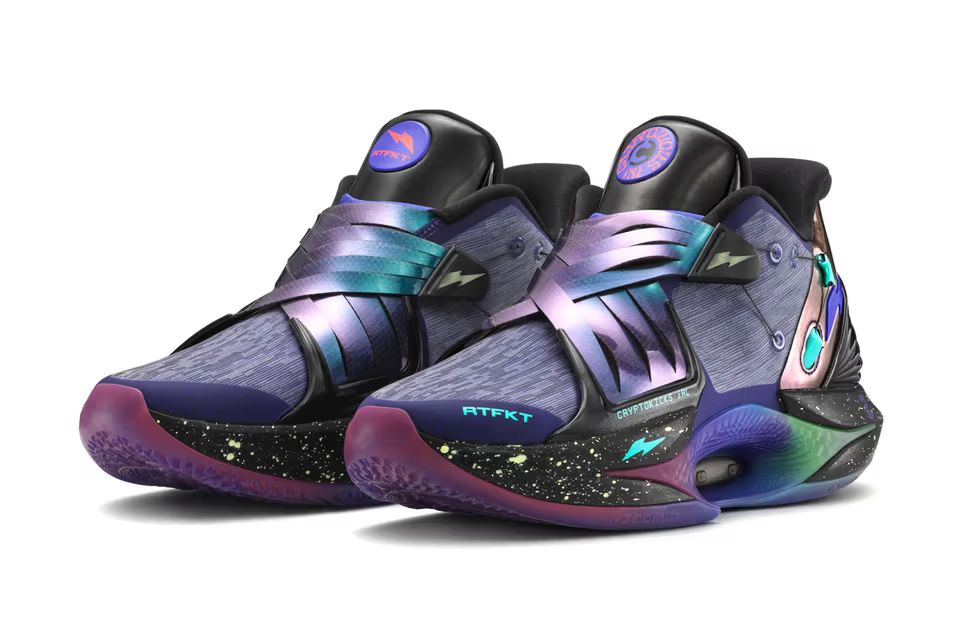 For a deeper dive into the world of CryptoKicks, Nike's NFT ambitions, and the future of Nike shoes, check out our chat with Tpan.
As a CryptoKicks owner, he even gave us a sneak peek of his pair! Catch the big reveal around the 10-minute mark. 👇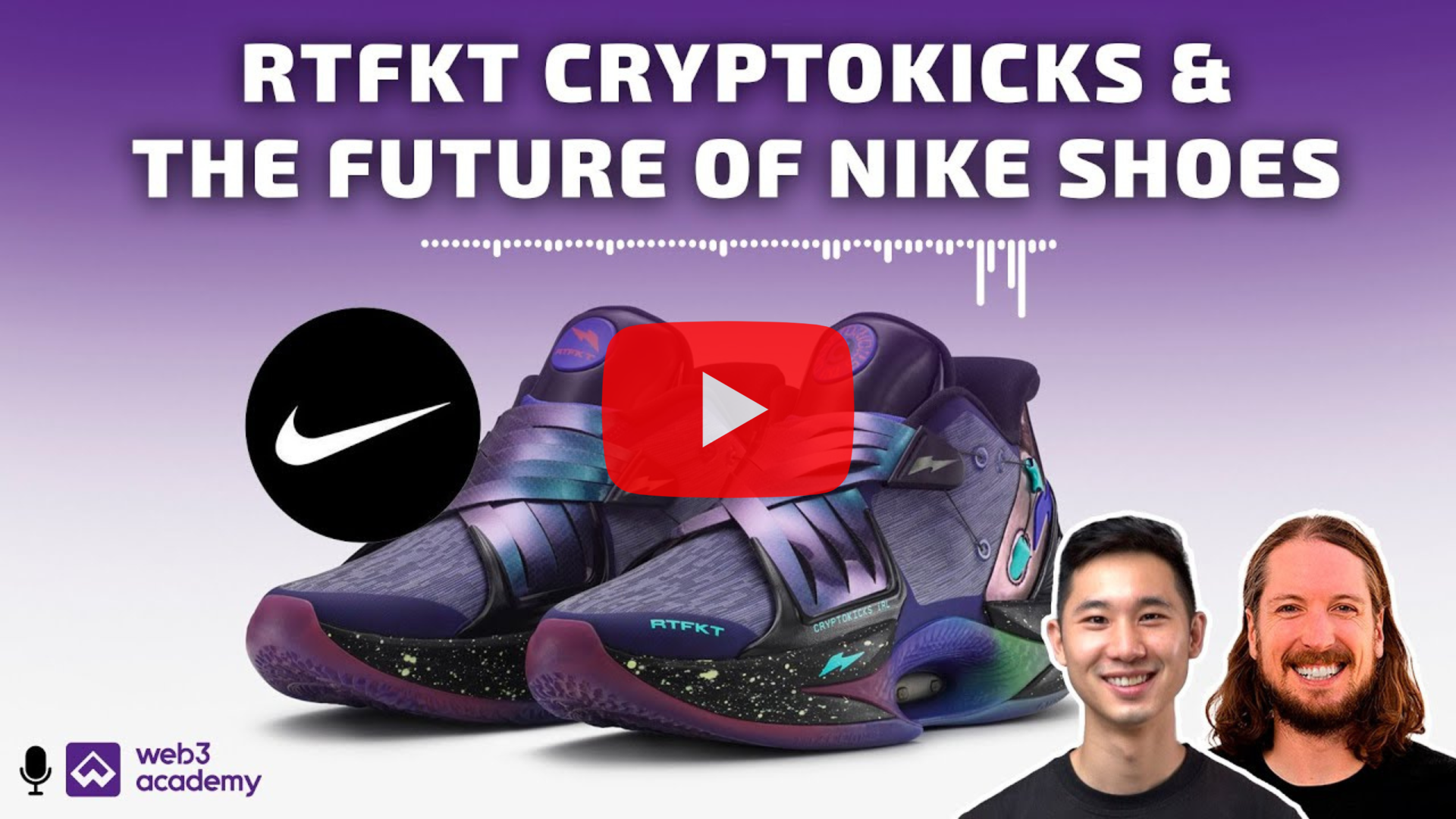 Nike is Cooking – Take Notes! ✍️
Many still see NFTs as just profit tools (2021 vibes), but thankfully, Nike sees the bigger picture. 🖼️
NFTs build and reward loyal communities, which is why Nike is giving exclusive access to limited-edition goods, only to its most committed members.
This is why Onchain Loyalty Programs >>> Online (web2) Loyalty Programs. 💪
Using blockchain, brands can now track their most loyal customers (like how many shoes they've bought) and offer them exclusive perks.
Huge unlock that Nike clearly gets. But does Adidas? Let's see. 👇
Adidas x Moncler – Creating an Immersive Shopping Experience 🛍️
Adidas and Moncler teamed up to launch a new line of accessories, clothes, sneakers, jackets, and more…
But instead of using your average website to showcase the new items, they created an immersive showroom, where you can scroll through the different products.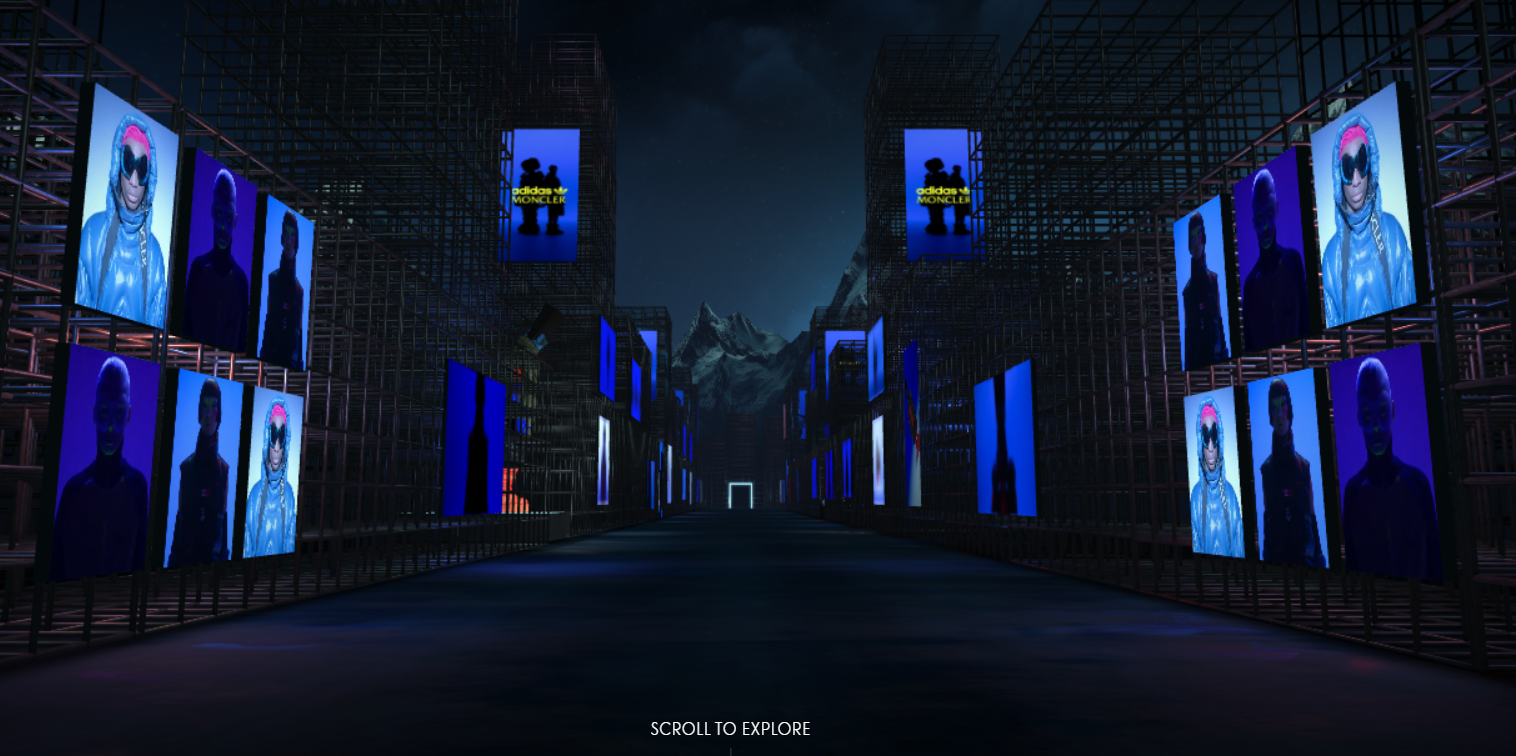 It was a pretty cool experience where you could see the outfit on a mannequin and click on it to discover each component of the look.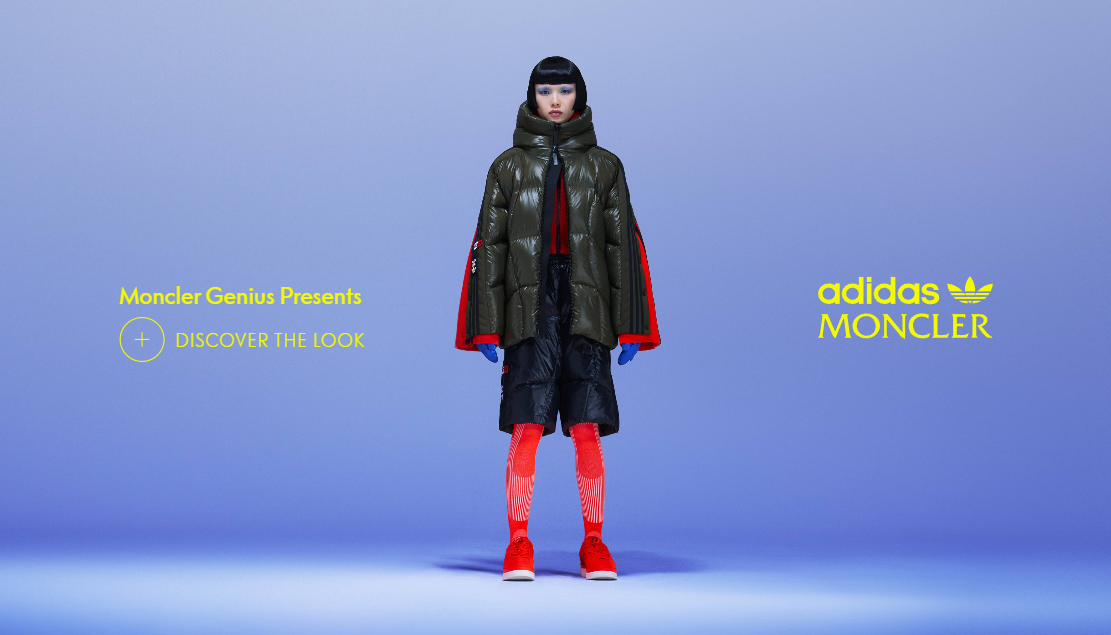 Apparently, this entire showroom included AI tech, but honestly, I haven't felt it. 🤷
But what about NFTs?
If you scrolled all the way to the end of the showroom, you'd discover a limited edition NFT called The Explorer.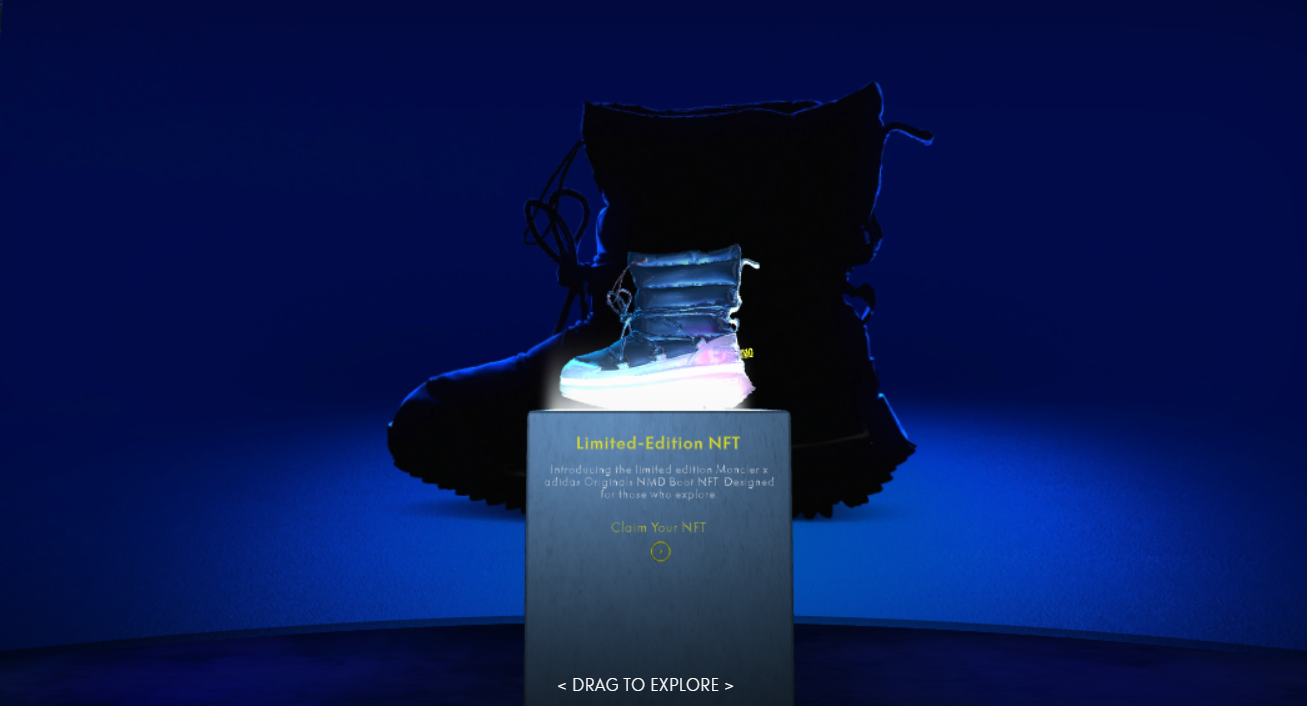 The Explorer is a digital product crafted by Moncler and Adidas with a total supply of 3,000.
The Explorer resembles a boot, and it's a collectible and a tradable digital product, part of the Adidas web3 ecosystem. 🌐
To participate & claim your NFT, Adidas x Moncler asked users to:
Set up an account on Adidas.com

Set up a web3 wallet

Claim The Explorer for free – first come, first served.

The NFTs were snatched up in a few minutes. The demand was insane.
Adidas' Genius NFT Marketing Play 🧠
Adidas and Moncler drew users in with an immersive experience, leading them to a digital collectible at the end.
They cleverly utilized the allure of digital ownership, driving urgency and attracting a vast curious audience to their site.
This is smart and low-cost marketing by Adidas. The world's overlooking the power of digital ownership, where brands can reward with digital goods that are cheaper than physical ones.
Plus, built on flexible smart contracts, these digital assets can evolve and adapt over time, offering multifaceted benefits.
Adidas has effectively demonstrated how NFTs can amplify product launches.
In a world where incentives shape behavior, they've set a new benchmark by leveraging the power of digital goods for minimal cost.
Marketers, this is a playbook worth noting! 👀
Wanna learn more? We wrote a report on Adidas' strategy. Discover the 7 steps in their playbook that any other brand can copy. 👇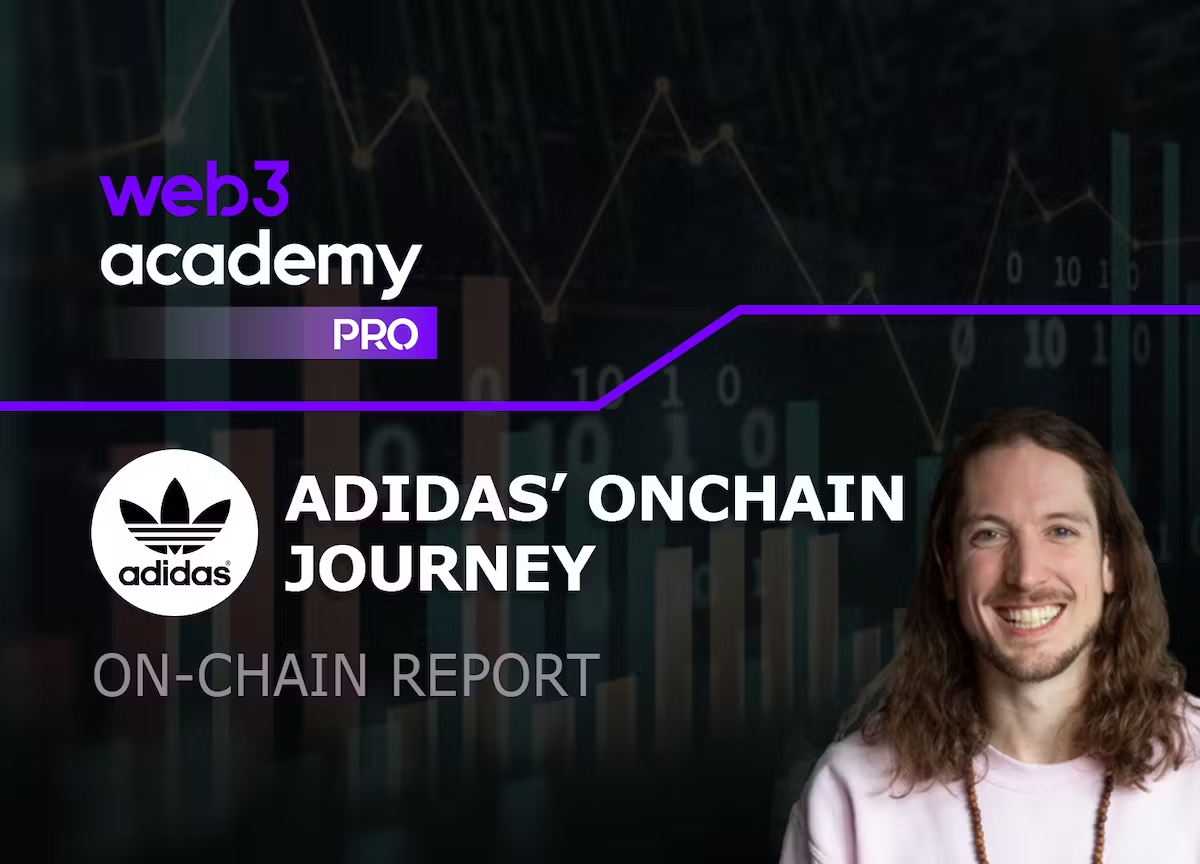 Nike vs. Adidas — Who's Winning? 🏆
In terms of revenue so far, it's clear that Nike is winning. They've made close to $200 million from NFTs so far.

However, that's not what this is about for these brands. They hardly care about the money because their yearly revenues are already in the billions. Who cares about a few hundred million dollars?
What Nike & Adidas care about is experimentation. They understand that onchain is better than online, so they're playing in the sandbox right now.
And so far, they've done a wonderful job. It's clear that web3 and lifestyle brands such as Nike, Adidas, Lacoste, Tiffany, and Gucci work well together.
It's seemingly the perfect combination, unlike web3 x luxury automotive brands like Porsche, Mercedes, or Lamborghini, which have failed to thrive in this space.
Regardless, we're extremely early, and it's too soon to make any conclusions. The best we can do is keep experimenting & keep being bullish on web3 to not get left behind.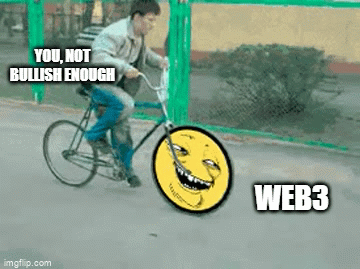 Do you think you could've written this newsletter? Then you're in luck because we're hiring.
---
Thanks for reading. And remember, you're strong, you're powerful, you're alpha! ❤️
See you soon. ✌️
---
Join us on Discord | Follow us on Twitter
Disclaimer: This article is for informational purposes only and not financial advice. Conduct your own research and consult a financial advisor before making investment decisions or taking any action based on the content.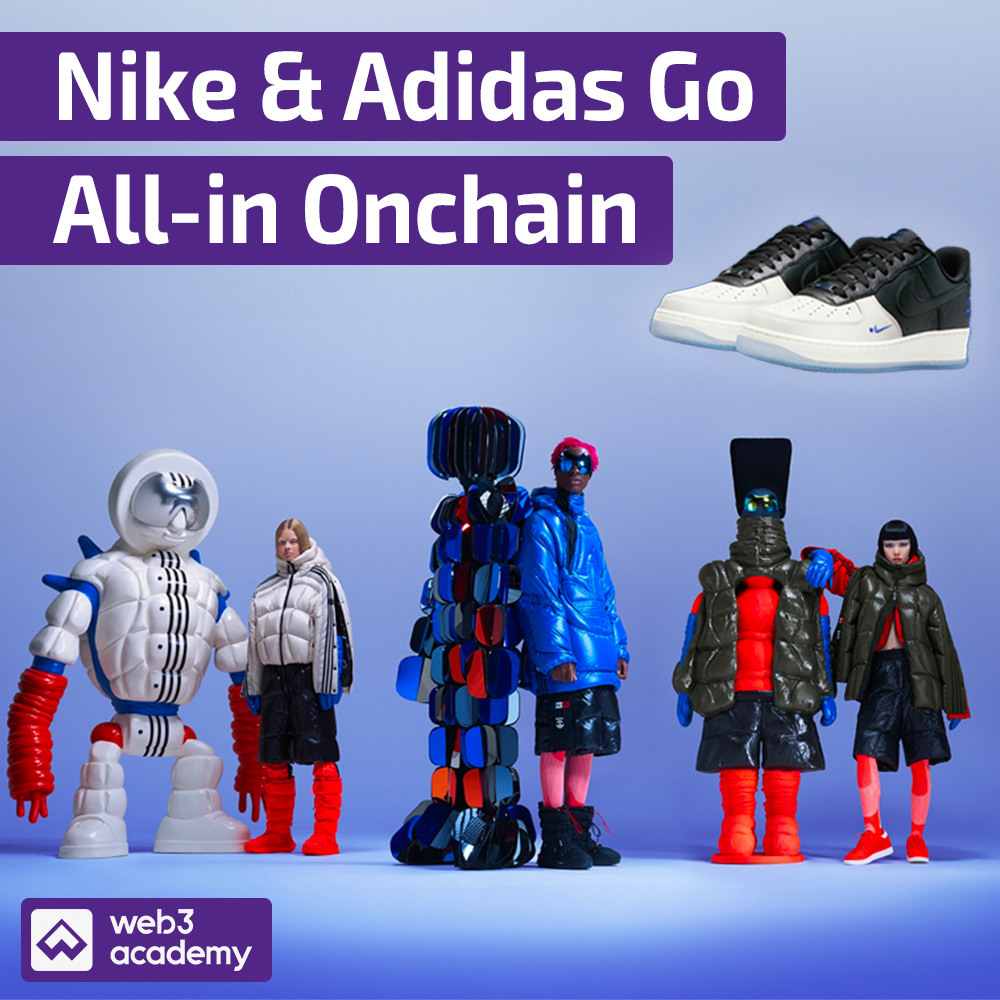 Collect this post to permanently own it.
Subscribe to Web3 Academy and never miss a post.