GM DOers! 😎
Telegram, with its 800 million monthly active users, has introduced a self-custodial crypto wallet. 🤯
And I can't get my head around how nobody is talking about this, as it is probably the biggest distribution of a crypto wallet ever. 🚀
The wallet, named TON Space, was jointly announced by Telegram and the TON Foundation at Singapore's Token2049, which saw over 10,000 attendees​.
Although announced in September, it only went fully live a few days ago, and its implications are huge!
Today, we'll go over:
Why Telegram created a crypto wallet

How to set yours up seamlessly

How this can onboard millions onchain
LFG. ⏬
Collect This Newsletter for Free to Win a Solana Saga Phone
This week we're giving away a Solana Saga mobile phone (valued at $1000).
This phone was built to power web3 and offer users a more seamless and secure experience when interacting with the Solana blockchain.
Here's how you enter:
Collect this newsletter (free)

Connect your wallet and enter the raffle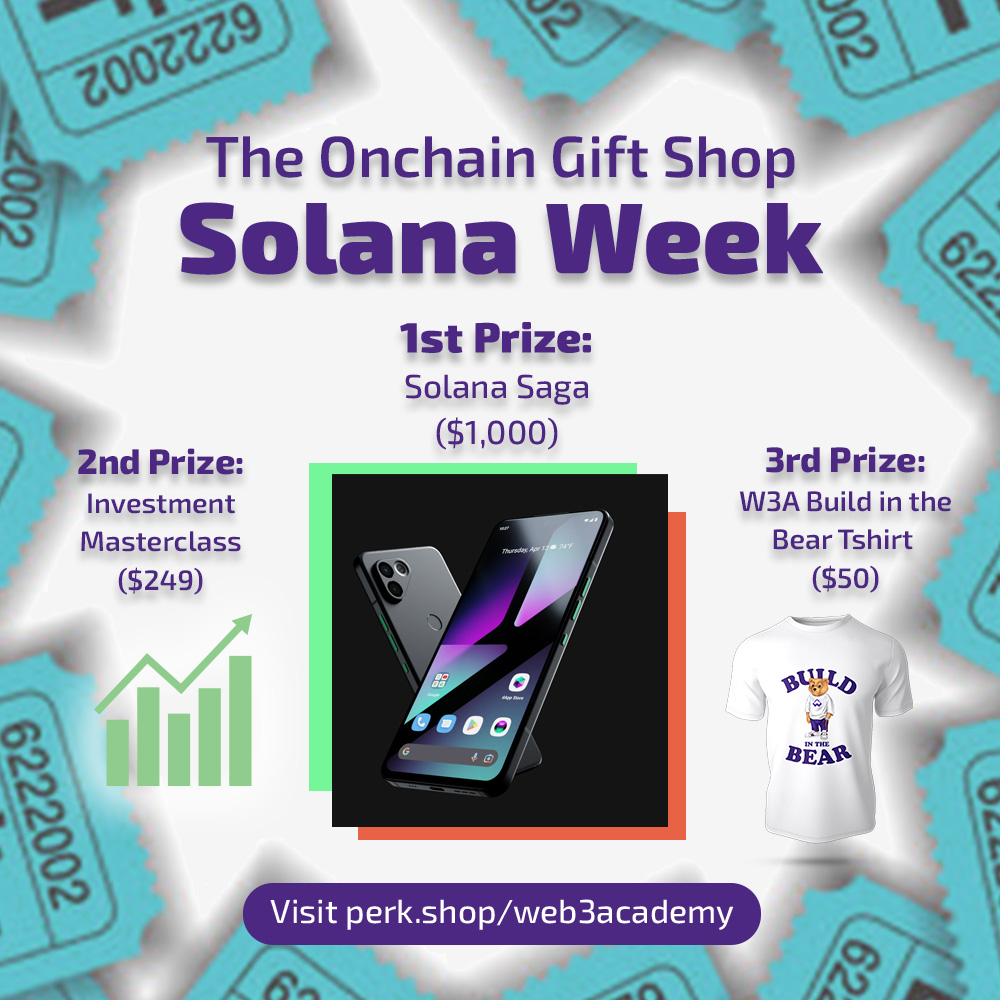 Why did Telegram Create a Wallet?
🤔
Telegram is aiming to become a super-app, where they can both be the messaging app and the financial app through which users make payments.
Similar to what Elon Musk is aiming to achieve with X, which we wrote about here.
To achieve this, Telegram has given developers the ability to build so-called Telegram Mini Apps (TMAs), which are apps built on top of Telegram.
Unibot, a crypto trading Telegram app, which we wrote about here, is an example of a TMA.
With this ability, someone has built a centralized exchange on top of Telegram, called xRocket. With that, users don't have to get out of Telegram to buy and sell crypto.
And besides this exchange, the TON foundation has built TON Space, a non-custodial wallet.
With this, Telegram users can seamlessly buy, sell and send $USDT, $TON and $BTC to any other wallets, without leaving the Telegram app.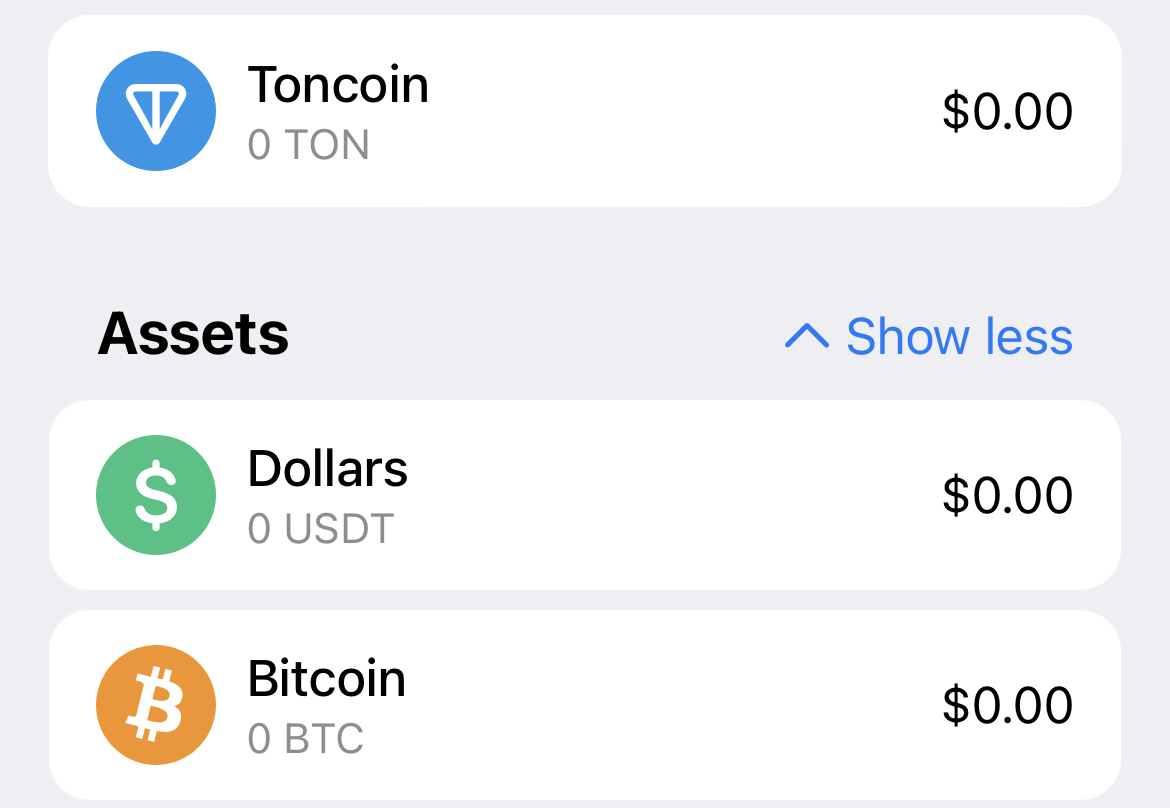 And now, any other third-party mini app running inside Telegram, can connect to TON Space to enable decentralized and permissionless crypto payments – more on why this is important in a second. So keep reading.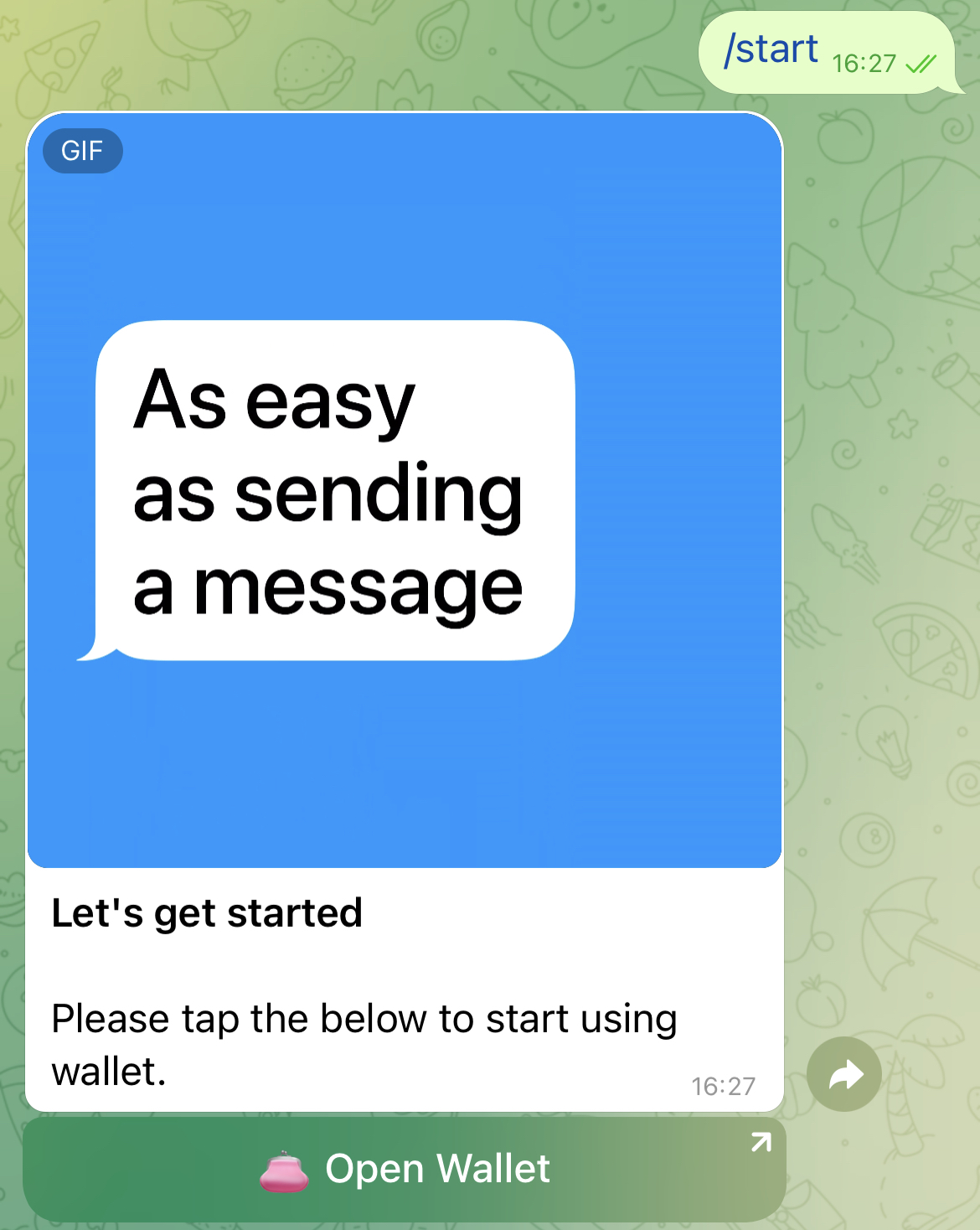 Note: This wallet operates on the TON blockchain, so there are some limitations.
But how do you set your wallet up? Let us tell you. It's simple.
---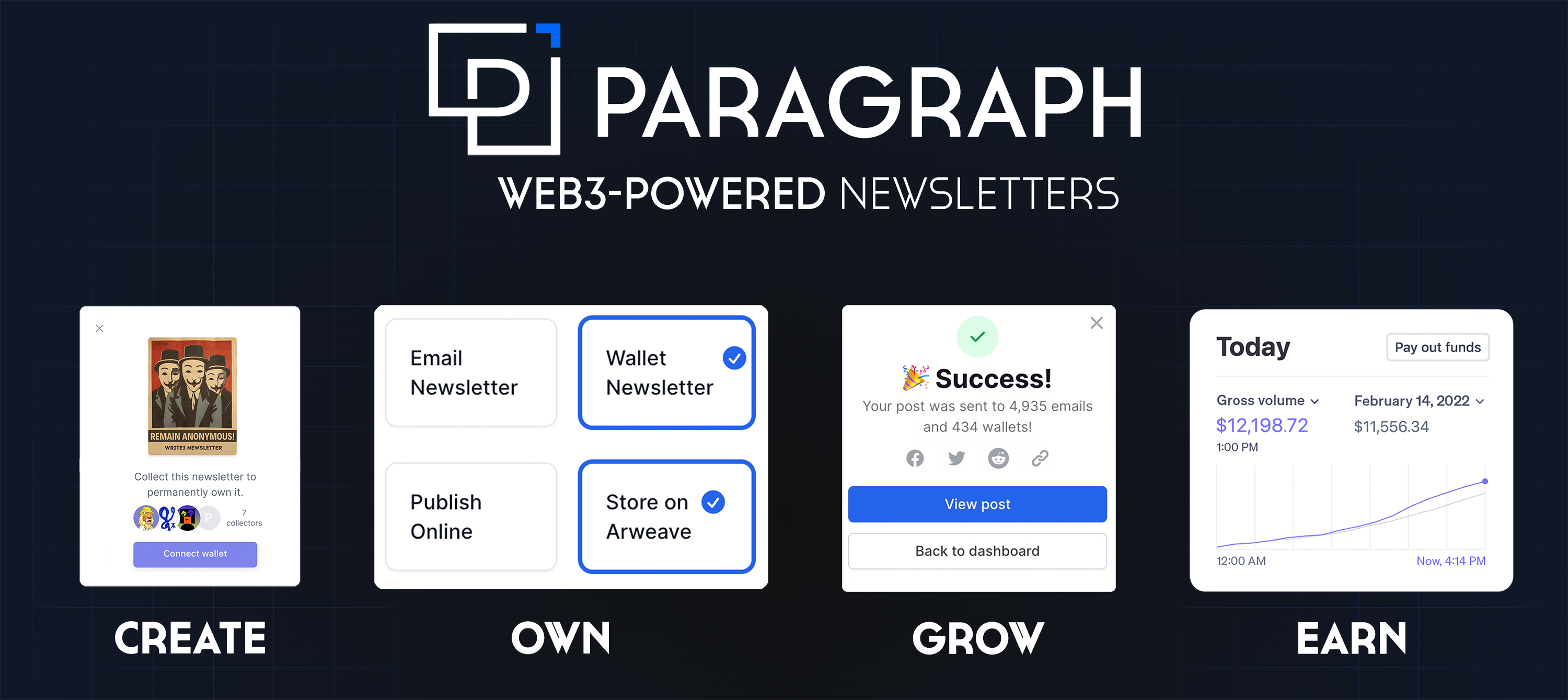 Paragraph powers modern newsletters, enabling readers to own their content and creators to share revenue with fans.
Web3 Academy has already transitioned to Paragraph because it's the future of newsletters.
If you're a creator, writer, or keen reader, explore Paragraph's early opportunities!
---
How to Set Up Your Telegram Wallet
⚙
Right now, TON Space is available to Telegram's global users without any requirement for wallet registration.
However, certain jurisdictions like the U.S. are excluded due to regulatory crackdowns on the crypto industry.
Here's how to set your wallet up, if you're not in the U.S.
Open Telegram app

Navigate to your chat list

Search for "@wallet" in the top bar

Initiate a chat with the Wallet bot

Follow the Wallet bot's simple setup guide (just a few taps)

Fund your wallet via credit card or by transferring crypto from another wallet

Start making transactions on the TON blockchain
The entire team at Web3 Academy has set this wallet up on Friday and we were all stunned as to how simple the setup was.
This truly has the potential to onboard the many millions of Telegram users onchain. And that's possible because of the benefits that crypto payments bring.
---
🎙

How Stablecoins Will Take Us to 1B People Onchain

Discover why we think stablecoins are the key to bringing the next billion people onchain.

Listen on your favorite platform. 👇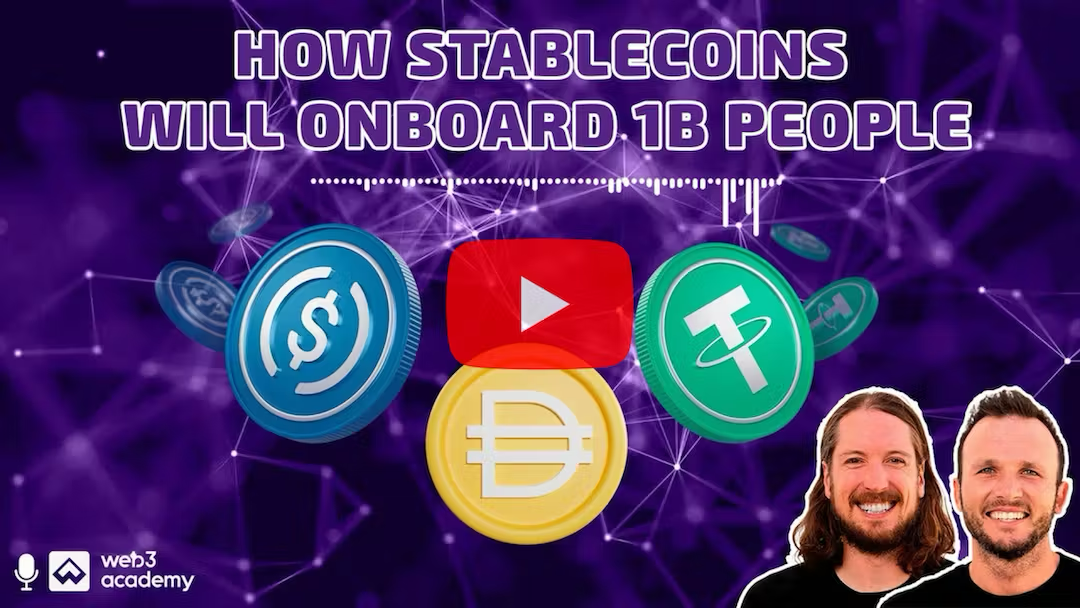 ---
Telegram Bringing Millions Onchain
🌊
Telegram's new crypto wallet could be a game-changer, making it easy for its 800 million users to get onchain, even those without bank accounts.
Unlike other wallets, Telegram's is super easy to start using. There's no seed phrase required and it takes a few seconds to set up.
That's a big deal for getting more non-crypto people to try it out.
Furthermore, we all know how efficient it is to use crypto for payments rather than regular dollars.
Think about sending money across the world — it's quicker and cheaper with blockchain, like sending USDC with Coinbase Wallet, than it is through banks.
We see this every month at Web3 Academy. Some of our team get their pay right away in USDC in their onchain wallets, while others wait for days for regular dollars to come through the bank.
It's crazy that not everyone sees how much better it is to use onchain payments.
But for those who've tried it, it's obvious. That's why we think that once more folks try out crypto payments, we'll see a huge jump in onchain activity.
Telegram understands this, which is why they're now offering this with TON. They want to stay at the forefront of the migration from online to onchain.
And it's normal. Even Twitter has started to work on some sort of crypto payments, although we don't have any details just yet. It's all speculation at this point.
Before you leave this email though, tell me! Are you planning on using this Telegram Wallet? Reply to this email with a Yes/No.
I'm curious to see if this wallet is appealing to web3-natives like you.
---
Thanks for reading. And remember, you're strong, you're powerful, you're alpha! ❤
How'd you feel about our read today?
---
Join us on Discord | Follow us on Twitter
Disclaimer: This article is for informational purposes only and not financial advice. Conduct your own research and consult a financial advisor before making investment decisions or taking any action based on the content.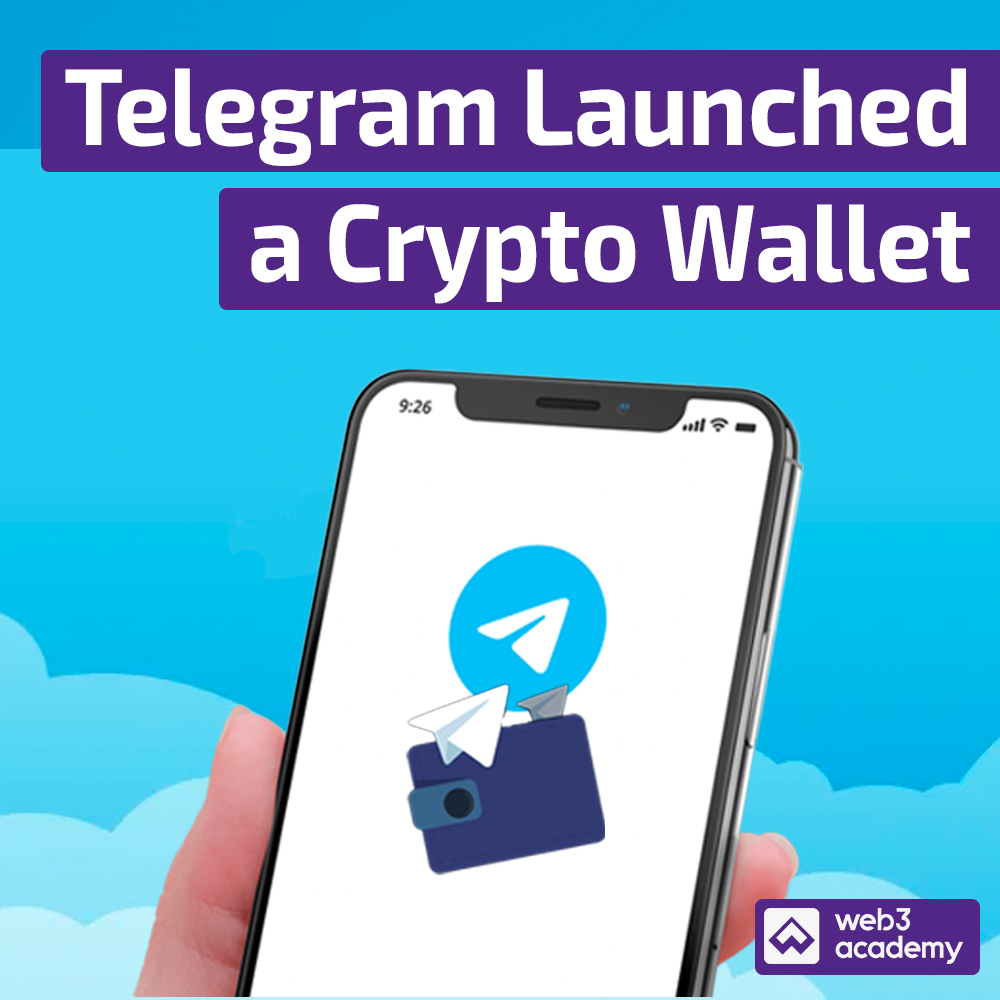 Collect this post to permanently own it.
Subscribe to Web3 Academy and never miss a post.